ΕΚΤΑΚΤΟ! Για τον "Ήλιο"!..
Φίλοι μου!
"Σπάμε" πάλι, δυστυχώς, την αναστολή των εργασιών μας, λόγω του "φωτεινού"… ήλιου!..
Σε σένα λοιπόν που υπογράφεις με το ψευδώνυμο "Ήλιος"!
Η απάντησή μου, στο ερώτημά σου, έχει 2 σκέλη, τα "Α" και "Β"! Διάβασέ τα, αμέσως παρακάτω:
Α. Αν υποθέσουμε ότι είναι αλήθεια η ιστορία, η οποία θέλει την "KGB" να έχει "εισχωρήσει" στην "CIA", λίγο πριν από την αμερικανική επιχείρηση στον "Κόλπο των Χοίρων", το 1961, να έχει "τσιμπήσει" την τοποθεσία και να έχει ενημερώσει τον Φ. Κάστρο, με αποτέλεσμα να αποτύχει η λίγο μετά απόβαση των ΑΕΔ εκεί, τότε δες στην ταινία "Ο ΚΑΘΟΔΗΓΗΤΗΣ" / "THE GOOD SHEPERD"*, το πώς(!!!) το κατάφερε αυτό η περιβόητη αυτή "Μ.Υ."!
Αν δεις το "φιλμ" και καταλάβεις το πώς(!) πέτυχαν αυτήν την σπουδαία νίκη οι Σοβιετικοί εκείνα τα χρόνια του "Ψυχρού Πολέμου", αν δηλαδή καταλάβεις το πώς(!) κατάφεραν και "πήραν" την ονομασία "Κόλπος των Χοίρων", τότε θα αντιληφθείς και με ποιόν τρόπο ξένες (sic) Μ.Υ., "ΌΝΟΜΑ ΚΑΙ ΜΗ ΧΩΡΙΟ", εισέδυσαν, το 2011, στην οικογένεια του "ΑΡΧΑΓΓΕΛΟΥ", προσπαθώντας απ' το να τον ελέγξουν (το καλύτερο γι' αυτούς), μέχρι να τον καταστρέψουν ως επαγγελματία, αλλά και ως προσωπικότητα!..
Πρόκειται για μία από τις πιο παλαιές "Μεθόδους Προσβολής Οργάνων – Στελεχών Του Εχθρού" (αήθης φυσικά, απολύτως "βρώμικη", αλλ' αυτό, στον "Κόσμο Της Κολάσεως", στον "Κόσμο Των ΜΥ" δηλαδή, καθόλου δεν απασχολεί αυτούς που την / τις διατάσσουν), μέθοδοι οι οποίες αναφέρονται και διδάσκονται στο… Κεφάλαιο, του μαθήματος… "Χ", κλπ, το οποίο φέρει τον… γενικό τίτλο "Οικογένεια Του Αντιπάλου". (Δεν θα ήθελα να εξειδικεύσω το επίθετο "γενικό")!
Την ίδια τότε περίοδο είχαν "προσβληθεί" στην Ελλάδα, δια άλλων μεθόδων, του ιδίου όμως παραπάνω αναφερθέντος… Κεφαλαίου, του μαθήματος… "Χ", κλπ, (sic), οι τότε Α/ΓΕΕΘΑ και Α/ΓΕΣ!
Χρονικά, ακριβώς 2 περιόδους πίσω (και επί 2 περιόδους), είχαν προσβληθεί, με τον ίδιο κυρίως τρόπο, στην Τουρκία όμως, μια σειρά από οικογένειες Τ/Αξκων, κατωτέρων, ανωτέρων, αλλά και ανωτάτων, θέμα που συγκλόνισε την χώρα αυτήν και την απασχόλησε μέχρι και το 2020!.. (Δημοσιογραφικά, δικαστικά, στρατιωτικά οπωσδήποτε, κλπ)!..
Επίσης, βλέποντας την ταινία αυτήν… "Ήλιε", αν έχεις καλό μυαλό, θα αντιληφθείς ή θα πιστοποιήσεις ή θα επιβεβαιώσεις και άλλα πολλά "πράγματα", πολλαπλώς χρήσιμα, ιδιαιτέρως αν είσαι στέλεχος "Υπηρεσιών Ασφαλείας" και δη στέλεχος "Πληροφοριών"!..
* "Ο ΚΑΘΟΔΗΓΗΤΗΣ" / "THE GOOD SHEPERD": Ματ ΝΤΕΪΜΟΝ , Αντζελίνα ΤΖΟΛΙ, Ρόμπερτ Ντε ΝΙΡΟ. 
-/-
Β. Αν ακολούθως (κάποια άλλη στιγμή), δεις και την ταινία "ΠΑΙΧΝΙΔΙ ΚΑΤΑΣΚΟΠΩΝ" / "SPY GAME"**, τότε θα καταλάβεις ότι ο "ΑΡΧΑΓΓΕΛΟΣ" δεν είχε έναν, ας τον πούμε, "Χειριστή" του (sic), ο οποίος θα λειτουργούσε, όπως λειτούργησε στην ταινία αυτήν ο… Μιούερ (Ρόμπερτ Ρέντφορντ), για τον… Τόμας Μπίσοπ (Μπραντ Πίτ) και μάλιστα νικηφόρα, όπως ήθελε… κινηματογραφικά, τελικώς, ο Θεός!..
Στην περίπτωση του "ΑΡΧΑΓΓΕΛΟΥ" επικράτησε η αντίστοιχη…  νοοτροπία της "CIA" στην ταινία, στην δικιά του ασφαλώς εδώ ε/Υπηρεσία, η οποία "έπαιξε" τότε μόνη της, αν και δεν είναι απολύτως βέβαιον ότι δεν υπήρξε, έστω και ένας (!) αντίστοιχος Έλληνας… Μιούερ, ο οποίος όμως (και αν ακόμα πούμε / δεχτούμε ότι υπήρξε), δεν είχε σίγουρα τις δυνατότητες (κυρίως αυτές), τεχνικές, οικονομικές, επιχειρησιακές και άλλες, του κινηματογραφικού αυτού… πράκτορα της "CIA", ώστε να επιχειρούσε (έστω αυτό), να διασώσει τον "ΑΡΧΑΓΓΕΛΟ"!..
Μια πρόσθετη επισήμανση, στο σημείο αυτό, είναι πως, εξ όσων δύναμαι να γνωρίζω, ο "ΑΡΧΑΓΓΕΛΟΣ" τότε είχε "κτυπήσει" την πόρτα του Κλιμακίου της "CIA", στην αμερικανική Πρεσβεία στην Αθήνα, ζητώντας, "εις μάτην" όμως, ευσχήμως μεν, αλλά ουσιαστικά βοήθεια… δε!
Ο "Κος" (ο "Ανακριτής", "ο λαμβάνων στην πραγματικότητα την… συνέντευξη", ο οποίος έδινε… "από πάνω", μέσω Η/Υ, τις ερωτήσεις στην πολύ καλοσυνάτη Αμερικανίδα Δίδα και υποτιθέμενη "ανακρίτρια", η οποία της υπέβαλε ακολούθως στον "ΑΡΧΑΓΓΕΛΟ", με έναν τόσο κατάλληλο τρόπο, ο οποίος πραγματικά ήταν για σεμινάριο), θεώρησε προφανώς το θέμα από ελάσσονος, μέχρι μηδενικής σημασίας, (μάλλον το εξέλαβε ως οικογενειακής φύσεως) και όχι ως ένα θέμα, από το οποίο θα μπορούσε ίσως να είχαν -κατ' ελάχιστον- ωφεληθεί οι ΜΥ των ΑΕΔ, ίσως όμως και η ίδια η "CIA" στην περιοχή!
Ίσως ο "Ανακριτής" να ήταν ο ίδιος ο Α/ΑΚΑΜ τότε στην Αθήνα και όχι κάποιος έμπειρος Α/Πράκτορας (ενν. της "CIA"), ο οποίος να επεδίωκε πιθανώς, δοθείσης ευκαιρίας, να αποκτήσει -έστω- έναν επιπλέον "ΣΥΝΔΕΣΜΟ" στην ε/Πρωτεύουσα! [Η "CIA" τότε στην Αθήνα και κυρίως οι ΜΥ των ΑΕΔ (ΑΚΑΜ και ΒΑΚΑΜ), βολεύονταν(sic) πληροφοριακά από την "εδώ", σε εσάς και πολλαπλώς αναφερθείσα, γνωστή στο ευρύ ε/στρατιωτικό, και όχι μόνον, κοινό, κυρίαρχη "Κλίκα Πληροφοριών" του "Βαθέως Κράτους" των ΕΕΔ].
Αν ήταν αυτός, ο Α/ΑΚΑΜ δηλαδή, τότε ο "ΑΡΧΑΓΓΕΛΟΣ" είχε ατυχήσει "από χέρι", ήτοι "εξ αρχής", αφού ο υπόψη Α/Στρατιωτικός διακρινόταν για 2 πράγματα! Για το ωραίο του χαμόγελο, που "έβγαινε" από ένα πρόσωπο που… έβλεπε από ύψος 185 cm και για τον καλπάζοντα… Φιλοτουρκισμό του!.. Οπότε… "Ήλιε", κατάλαβες!..
 **  "ΠΑΙΧΝΙΔΙ ΚΑΤΑΣΚΟΠΩΝ" / "SPY GAME": Ρόμπερτ ΡΕΝΤΦΟΡΝΤ (Robert REDFORD) / Μπραντ ΠΙΤ (Brad PITT).
ΔΕΣ ΛΟΙΠΟΝ… "ΗΛΙΕ" ΤΙΣ ΠΑΡΑΠΑΝΩ ΤΑΙΝΙΕΣ ΚΑΙ ΑΝ(!!!) ΑΚΟΜΑ ΕΧΕΙΣ… ΑΠΟΡΙΕΣ, ΤΟΤΕ ΤΑ ΞΑΝΑΛΕΜΕ!..
"ΧΑΙΡΕ"!
"ΕΛΛΗΝΑΣ"
-/-
ΥΓ.
1. ΟΙ ΠΑΡΑΚΑΤΩ ΧΩΡΕΣ, ΕΧΟΥΝ ΥΠΟΓΡΑΨΕΙ ΚΑΙ ΣΤΡΑΤΙΩΤΙΚΕΣ ΣΥΜΦΩΝΙΕΣ, ΩΣ… ΥΠΟΣΥΝΟΛΑ ΤΗΣ ΚΥΡΙΑΣ "ΣΤΡΑΤΗΓΙΚΗΣ ΣΝΕΡΓΑΣΙΑΣ" ΤΟΥΣ! 
ΕΜΕΙΣ ΤΑ ΓΡΑΦΑΜΕ, ΑΓΑΠΗΤΟΙ ΚΑΙ ΚΑΠΟΙΟΙ, ΙΣΩΣ, ΝΑ ΕΛΕΓΑΝ ΤΙ ΓΡΑΦΟΥΝ ΑΥΤΟΙ ΕΚΕΙ ΣΤΟ "ΣΑΪΤ" ΑΥΤΟ, ΚΛΠ, ΜΕΧΡΙ ΠΟΥ "ΒΓΗΚΕ" "ΠΡΟΧΘΕΣ" ΚΑΙ ΜΑΣ ΕΠΙΒΕΒΑΙΩΣΕ ΠΧ Ο ΙΔΙΟΣ Ο ΠΑΚΙΣΤΑΝΟΣ ΑΡΧΗΓΟΣ ΤΗΣ ΠΟΛΕΜΙΚΗΣ ΑΕΡΟΠΟΡΙΑΣ ΚΑΙ ΔΗΛΩΣΕ Ο,ΤΙ ΕΜΕΙΣ ΓΡΑΦΑΜΕ ΕΔΩ, ΠΧ ΟΤΙ ΠΑΚΙΣΤΑΝΙΚΑ ΠΟΛΕΜΙΚΑ Α/Φ ΘΑ ΠΕΤΟΥΝ ΜΑΖΙ ΜΕ ΤΟΥΡΚΙΚΑ ΣΤΗΝ Α. ΜΕΣΟΓΕΙΟ, ΚΛΠ! (ΕΒΑΛΕ ΤΟ "ΘΑ", ΑΛΛΑ ΠΑΚΙΣΤΑΝΟΙ ΠΕΤΑΓΑΝ ΜΕ Τ/ΠΟΛΕΜΙΚΑ Α/Φ, ΦΟΡΩΝΤΑΣ ΤΟΥΡΚΙΚΕΣ ΦΟΡΜΕΣ ΣΤΟ ΑΙΓΑΙΟ, ΑΠΛΩΣ ΤΩΡΑ ΔΕΝ ΘΑ ΧΡΕΙΑΖΕΤΑΙ ΝΑ ΑΛΛΑΖΟΥΝ… ΦΟΡΜΕΣ ΚΑΙ ΠΙΘΑΝΩΣ ΚΑΙ Α/Φ)!
ΘΥΜΗΘΕΙΤΕ ΕΠΙΣΗΣ ΚΑΙ ΤΑ ΠΑΚΙΣΤΑΝΙΚΑ ΠΟΛΕΜΙΚΑ ΚΑΡΑΒΙΑ ΠΟΥ ΕΠΛΕΑΝ [ΚΑΙ ΣΥΝΑΣΚΟΥΝΤΟ ΜΑΛΙΣΤΑ ΜΕ ΤΟΥΡΚΙΚΑ (Α. ΜΕΣΟΓΕΙΟ)], ΣΤΙΣ ΙΔΙΕΣ ΠΑΡΑΠΑΝΩ ΘΑΛΑΣΣΙΕΣ ΠΕΡΙΟΧΕΣ, ΑΛΛΑ ΚΑΙ ΤΟ ΟΤΙ Η ΜΙΤ "ΠΕΡΝΑΓΕ", ΓΙΑ ΧΡΟΝΙΑ, (ΚΑΙ ΑΚΟΜΑ "ΠΕΡΝΑΕΙ"), ΣΤΗΝ ΧΩΡΑ ΜΑΣ, ΧΙΛΙΑΔΕΣ "ΛΑΘΡΟ-ΠΑΚΙΣΤΑΝΙΑ", … ΛΑΤΡΕΙΣ ΤΗΣ ΕΛΛΑΔΟΣ! ΑΧΑΧΑΧΑΧΑΧΑΧΑΧΑ!..
ΤΑ ΙΔΙΑ ΑΚΡΙΒΩΣ ΕΧΟΥΝ ΚΑΝΕΙ ΟΙ ΤΟΥΡΚΟΙ, ΜΕ ΤΟΥΣ ΑΛΒΑΝΟΥΣ ΚΑΙ ΤΟΥΣ ΒΟΥΛΓΑΡΟΥΣ, ΚΑΤΙ ΓΙΑ ΤΟ ΟΠΟΙΟ ΣΑΣ ΕΧΟΥΜΕ ΕΠΙΣΗΣ ΕΝΗΜΕΡΩΣΕΙ ΕΔΩ ΚΑΙ ΚΑΙΡΟ, ΕΝΩ ΜΕ ΤΟΥΣ ΣΚΟΠΙΑΝΟΥΣ ΔΕΝ ΑΠΑΙΤΕΙΤΑΙ, ΑΦΟΥ ΟΙ ΕΔ ΤΟΥΣ, ΤΟ ΥΠΑΜ ΤΟΥΣ, ΟΠΩΣ ΚΑΙ ΤΟ ΥΠΕΞ ΤΟΥΣ, ΒΡΙΘΕΙ ΑΛΒΑΝΙΚΗΣ ΚΑΤΑΓΩΓΗΣ ΣΚΟΠΙΑΝΟΥΣ, ΟΙ ΟΠΟΙΟΙ "ΕΡΓΑΖΟΝΤΑΙ" ΓΙΑ ΤΟΥΣ ΑΛΒΑΝΟΥΣ (ΑΙΦΝΗΣ ΣΚΟΠΙΑΝΟΣ ΥΠΕΞ ΕΙΝΑΙ Ο ΑΛΒΑΝΙΚΗΣ ΚΑΤΑΓΩΓΗΣ ΟΣΜΑΝΙ), ΚΑΙ ΟΙ ΟΠΟΙΟΙ ΕΙΝΑΙ ΑΛΒΑΝΙΚΗΣ ΣΥΝΕΙΔΗΣΕΩΣ ΚΑΙ ΜΑΛΙΣΤΑ "ΦΑΝάΤΙΚΟ"!
ΕΙΝΑΙ ΑΚΡΙΒΩΣ ΣΑΝ ΤΑ ΠΑΙΔΙΑ ΤΩΝ ΑΛΒΑΝΩΝ ΜΕΤΑΝΑΣΤΑΤΩΝ ΣΤΗΝ ΕΛΛΑΔΑ, ΤΑ ΟΠΟΙΑ ΕΙΝΑΙ ΕΛΛΗΝΕΣ ΥΠΗΚΟΟΙ, ΑΛΛΑ ΜΕ ΑΛΒΑΝΙΚΗ ΣΥΝΕΙΔΗΣΗ ΚΑΙ ΜΑΛΙΣΤΑ ΕΙΝΑΙ ΣΚΛΗΡΟΙ ΕΘΝΙΚΙΣΤΕΣ! (Β' ΓΕΝΙΑΣ ΑΛΒΑΝΟΙ ΣΤΗΝ ΧΩΡΑ ΜΑΣ, ΤΟΥΣ ΟΠΟΙΟΥΣ ΤΟ Ε/ΚΡΑΤΟΣ ΤΟΥΣ "ΚΑΝΕΙ" ΕΛΛΗΝΕΣ, ΚΛΠ).
Türkiye

-Azerbaycan-

Pakistan

toplantısında kritik kararlar
 Dışişleri Bakanı

Mevlüt Çavuşoğlu

,

Türkiye

-Azerbaycan-

Pakistan

üçlü işbirliği toplantısına ilişkin 'Bugün güvenlik, istikrar ve refahı artırma konusunda önemli kararlar verdik' dedi.
Dışişleri Bakanı Mevlüt Çavuşoğlu,
Pakistan
'ın başkenti İslamabad'da düzenlenen 
Türkiye
–
Azerbaycan
-Pakistan Üçlü Dışişleri Bakanları Toplantısı'nın ardından düzenlenen ortak basın toplantısında konuştu.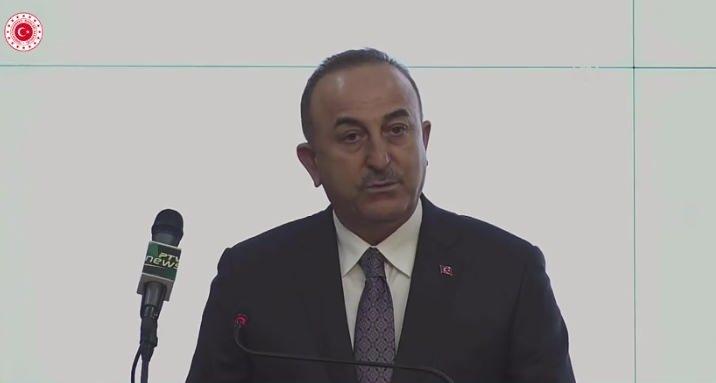 Dışişleri Bakanı Mevlüt Çavuşoğlu
Pakistan'ı bir kez daha ziyaret etmekten duyduğu memnuniyeti dile getiren Çavuşoğlu, kendilerine gösterilen misafirperverlik ve üçlü zirvenin başarı organizasyonu dolayısıyla Pakistan Dışişleri Bakanı Şah Mahmud Kureyşi'ye teşekkür etti.
"Pakistan'ın bizim kalbimizde son derece önemli bir yeri var." diyen Çavuşoğlu, iki ülkenin zor dönemlerde birbirine destek verdiğini, yeni tip koronavirüs (Kovid-19) döneminde de bunun bir örneğinin sergilendiğini söyledi.
Türkiye ile Pakistan arasındaki Üst Düzey Stratejik İşbirliği Konseyi toplantılarının yedincisinin bu yıl Türkiye'de gerçekleştirileceğini hatırlatan Çavuşoğlu, zirve için hazırlıklara başlandığını ifade etti.
Çavuşoğlu, iki ülke arasındaki ekonomik ilişkilere de değinerek, "Ticaret hacmimiz 800 milyon dolar civarında. Bu tabii ki bizim gerçek potansiyelimizi yansıtan bir rakam değil. Bizler bu anlamda ekonomik ilişkilere bir dinamizm getirmek istiyoruz. Stratejik-Ekonomik Çerçeve Belgesi Cumhurbaşkanı Recep Tayyip Erdoğan ve Başbakan İmran Han tarafından en son İslamabad'da yapılan zirvede imzalanmıştı. Bu da bizim için önemli bir yol haritasını teşkil ediyor." dedi.
Yaklaşık 100 Türk yatırımcının Pakistan'da yatırımlarda bulunduğunu vurgulayan Çavuşoğlu, iki ülke arasında savunma sanayisi alanında iş birliği yapıldığını da belirtti.
Pakistan'da 83 Türkiye Maarif Vakfı (TMV) okulu bulunduğuna işaret eden Çavuşoğlu, "Bugün TMV faaliyetleriyle ilgili olarak Pakistan Eğitim Bakanlığıyla bir mutabakat zaptı imzaladık.  Yeni okullar ve bir üniversite açacaklar." ifadelerini kullandı.
Çavuşoğlu, mevkidaşlarıyla yaptığı görüşmelerde, Cammu Keşmir, Dağlık Karabağ, Kıbrıs, Doğu Akdeniz ve Afganistan bağlamında bölgesel gelişmeleri değerlendirdiklerini belirtti.
Bakan Çavuşoğlu, "Özellikle insan hakları ihlalleri ve buradaki demografik değişikliklerle ilgili olarak, Keşmirli kardeşlerimizin arkasında olduğumuzu, onlarla dayanışma içerisinde olduğumuzu ifade etmek istiyorum. Tek taraflı atılacak adımların durumu daha da komplike hale getireceğine inanıyoruz." ifadelerini kullandı.
Pakistan'ın, Azerbaycan'ın işgal altındaki topraklarını kurtarma konusunda verdiği desteği de taktir ettiklerini belirten Çavuşoğlu, "Bu kalıcı barışın bir şekilde uygulanmaya başlamasını ümit ediyoruz." diye konuştu.
Çavuşoğlu, Azerbaycan'ın bu bölgede barış ve istikrarı koruyacağını ve işgal altından kurtardığı topraklarda da refahı getireceğini bildiklerini kaydetti.
Bakan Çavuşoğlu, yarın resmi olarak Karaçi'de yeni Türk konsolosluğunu açacaklarını belirterek, "Bu bizim dünyadaki en büyük kançılaryalarımızdan biri olacak. Bu çerçevede, zaten bizim Pakistan'a verdiğimiz önem bir şekilde daha sergilenmiş olacak." diye konuştu.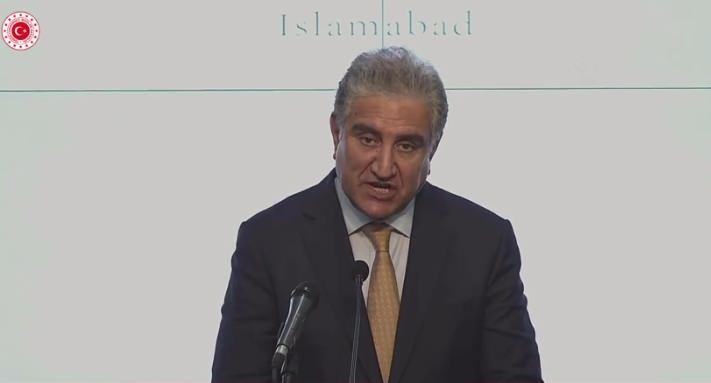 Pakistan Dışişleri Bakanı Kureyşi
Pakistan Dışişleri Bakanı Kureyşi, Türkiye-Azerbaycan-Pakistan Dışişleri Bakanları ortak basın toplantısında yaptığı konuşmada, ülkesinin Türkiye ve Azerbaycan ile yakın ve dostane ilişkiler yürüttüğünü, üçlü ilişkilerde son derece önemli bir güvenin tesis edildiğini kaydetti.
Bugünkü görüşmelerde, ticaret, yatırım, güvenlik alanlarının yanı sıra stratejik ve siyasi iş birliği konularının ele alındığını belirten Kureyşi, üç ülkenin birçok farklı konuda yakın düşüncelere ve ortak çıkarlara sahip olduğunu dile getirdi.
Kureyşi, üç ülkenin barışı, istikrarı ve bulunduğu bölgelerdeki refahı geliştirmek istediğinin altını çizerek, "Bizler bu çerçevede üçlü iş birliğimizi yoğunlaştırmaya ve derinleştirmeye karar verdik. Bu diyaloğu düzenli bir hale getirmek istiyoruz." ifadesini kullandı.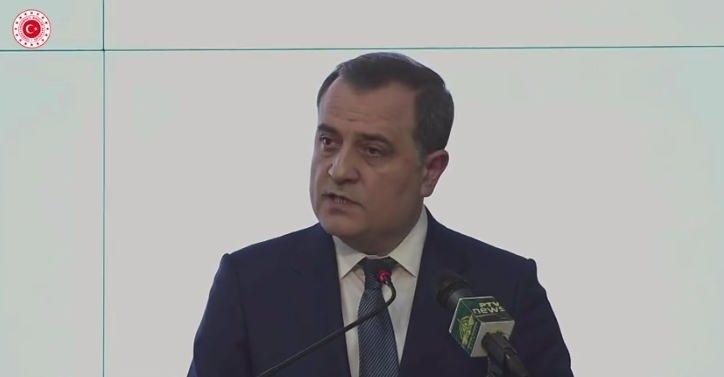 Azerbaycan Dışişleri Bakanı Ceyhun Bayramov
Azerbaycan Dışişleri Bakanı Ceyhun Bayramov da 'Pakistan ve Türkiye'den firmaları, kurtardığımız toprakların yeniden inşasına katılması için davet ediyorum' dedi.
2. ΤΑ ΛΕΓΑΜΕ ΚΑΙ ΓΡΑΦΑΜΕ! ΚΑΙ ΤΑ… ΚΡΟΥΣΜΑΤΑ ΕΙΝΑΙ ΠΑΜΠΟΛΛΑ!..
ΑΜΕΡΙΚΑΝΟΙ! ΣΑΣ ΦΤΥΝΟΥΝ ΔΙΕΘΝΩΣ, ΑΛΛΑ ΕΣΕΙΣ ΝΟΜΙΖΕΤΕ ΠΩΣ ΨΙΧΑΛΙΖΕΙ!.. 
Biden'a şok: Ekibinden bir kadın seçimlerde hile yaptığı iddiasıyla tutuklandı!
Teksas polisi, Joe Biden'ın seçim ekibinde yer alan

Rachel Rodriguez

'i, seçimlere hile karıştırdığı iddiasıyla gözaltına aldı ve evinde bir arama gerçekleştirdi. Rodriguez'in akşam saatlerinde tutuklandığı açıklandı.
Son dakika: Teksas polisi, Joe Biden'ın seçim ekibinde yer alan Rachel Rodriguez'i, seçimlere hile karıştırdığı iddiasıyla gözaltına aldı ve evinde bir arama gerçekleştirdi. Rachel Rodriguez'in suçunu itiraf ettiği bildirildi. Rodriguez'in akşam saatlerinde tutuklandığı açıklandı.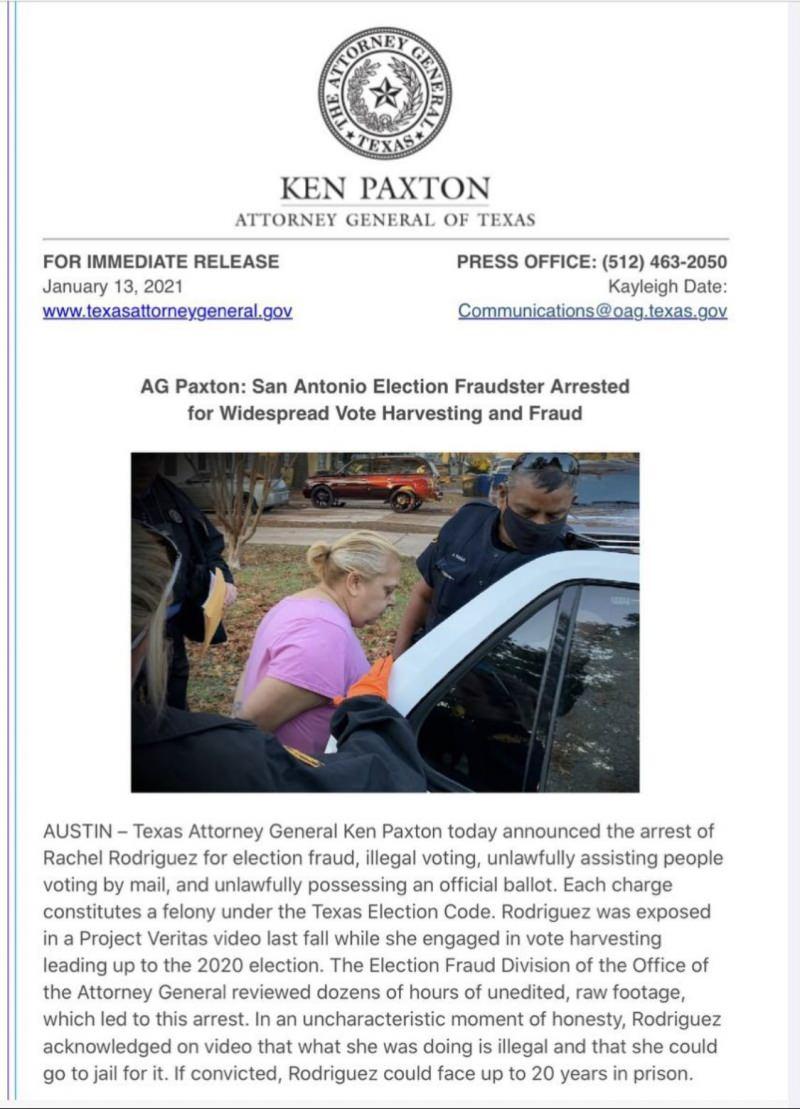 TEKSAS BAŞSAVCISI DUYURDU!
Teksas Başsavcısı Ken Paxton Çarşamba günü yaptığı açıklamada, seçim sahtekarlığı ve yasadışı oy kullanma iddiasıyla bir kadının tutuklandığını söyledi. Paxton'a göre, San Antonio'dan Rachel Rodriguez, 2020 seçimlerinde oy toplama ile ilgili bir videoda tespit edildi ve yaptığı şeyin yasadışı olduğunu kabul etti.
Paxton'a göre Rodriguez, seçim sahtekarlığı, yasadışı oy kullanma, insanlara postayla oy kullanmalarına yasadışı olarak yardım etme ve yasadışı bir şekilde resmi bir oy pusulası bulundurmakla suçlanıyor. Suçlu bulunduğu takdirde 20 yıla kadar hapis cezasına çarptırılabilir.
ABD KAYNIYOR
Bu gelişme sonrası Trump destekçilerinin medyaya ve Biden'a karşı öfkesi artarken sosyal medyada her iki grubun çok şiddetli tartışmalar içine girdi. Ayrıca ana akım medyanın seçimlerde hile yaptığını itiraf eden Rachel Rodriguez'in Biden'ın ekibinden olduğu bilgisini ısrarla geçmedikleri görüldü.
ΣΗΜΕΙΩΣΗ:
Ο ΑΜΕΡΙΚΑΝΟΣ ΟΠΑΔΟΣ ΤΟΥ

ΤΡΑΜΠ

, Ο ΟΠΟΙΟΣ, ΣΤΙΣ 06-01-2021, ΜΠΗΚΕ ΣΤΟ ΓΡΑΦΕΙΟ ΤΗΣ ΓΙΑΓΙΑΣ

ΠΕΛΟΣΙ,

ΤΗΣ ΠΟΛΙΤΙΚΗΣ ΔΟΥΛΗΣ ΤΗΣ ΧΙΛΑΡΥ,
ΒΡΕΘΗΚΕ ΝΕΚΡΟΣ ΣΤΟ ΥΠΟΓΕΙΟ ΤΟΥ ΣΠΙΤΙΟΥ ΤΟΥ
,
ΣΤΗΝ ΓΕΩΡΓΙΑ!..
Ο ΣΥΓΧΩΡΕΜΕΝΟΣ ΦΕΡΕΤΑΙ ΝΑ ΠΗΡΕ ΣΤΟΙΧΕΙΑ ΑΠΟ ΤΟΝ Η/Υ ΤΗΣ -ΣΙΓΟΥΡΑ- ΑΝΕΡΑΣΤΗΣ ΣΤΗΝ ΖΩΗ ΤΗΣ, ΠΑΡΑΠΑΝΩ,
ΑΝΟΗΣ ΠΡΑΓΜΑΤΙΚΑ, ΓΙΑΓΙΑΣ, Η ΟΠΟΙΑ ΑΚΟΜΑ(!)

ΑΔΥΝΑΤΕΙ ΝΑ ΑΝΤΙΛΗΦΘΕΙ

ΓΙΑ ΤΟ

ΠΟΥ

ΟΔΗΓΕΙ, ΜΕ ΤΗΝ ΣΤΑΣΗ ΤΗΣ, ΟΧΙ ΜΟΝΟΝ ΤΙΣ Η.Π.Α., ΟΠΟΥ ΣΥΝΕΧΙΖΕΙ ΝΑ ΠΡΟΣΒΑΛΛΕΙ ΒΑΝΑΥΣΑ ΤΟΝ ΜΙΣΟ -ΤΟΥΛΑΧΙΣΤΟΝ- Α/ΛΑΟ, ΑΛΛΑ ΟΛΟΚΛΗΡΟ ΤΟΝ ΠΛΑΝΗΤΗ!
3
.
ΔΕΙΤΕ ΤΟ ΠΑΡΑΚΑΤΩ ΕΝΔΙΑΦΕΡΟΝ ΠΡΩΤΟΣΕΛΙΔΟ, Ο.Κ., ΑΛΛΑ ΚΥΡΙΩΣ ΓΕΛΑΣΤΕ ΜΕ ΤΟ… ΑΝΕΚΔΟΤΟ ΤΟΥ

ΕΠΙΚΕΦΑΛΗΣ "ΕΠΙΚΟΙΝΩΝΙΑΣ" ΤΟΥ Τ/ΠτΔ (ΤΗΣ Τ/ΠΡΟΕΔΡΙΑΣ)

,

ΦΑΧΡΕΤΤΙΝ ΑΛΤΟΥΝ
!
4. Δείτε, τί συμφώνησαν στην Μόσχα, οι Πούτιν, Αλίγιεφ και ο…

Σορίτης Πασιγιάν, Ο ΟΠΟΙΟΣ ΚΑΤΕΣΤΡΕΨΕ ΤΟΥΣ ΑΡΜΕΝΙΟΥΣ, … "ΕΝ ΓΝΩΣΕΙ" ΤΟΥ

! (Ο

ΡΤΕ

ενημερώθηκε από τον Ρ/Πρόεδρο τηλεφωνικώς και φέρεται ότι συμφώνησε).
ΕΝΩΝΟΝΤΑΙ ΠΛΕΟΝ ΑΠ' ΕΥΘΕΙΑΣ ΡΩΣΙΑ – ΑΡΜ

ΕΝΙΑ

ΚΑΙ ΤΟΥΡΚΙΑ –

ΑΖΕΡΜΠΑΪΤΖΑΝ

!..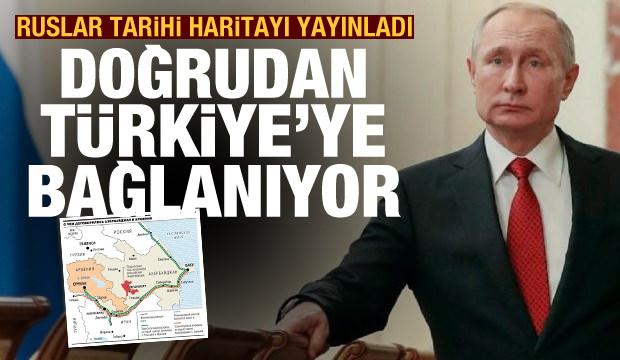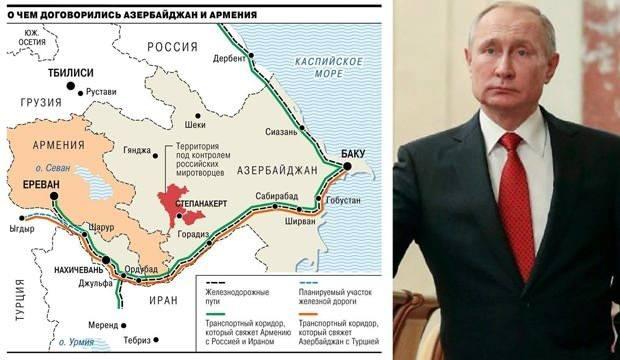 5.
Energy security in the era of hybrid warfare
 Dr Arnold C. Dupuy, Dr Dan Nussbaum, Vytautas Butrimas, Alkman Granitsas
 13 January 2021
---
Energy security has been a key strategic factor in military thinking since the start of the 20th century. Recent events show that it has become a major and growing challenge for the Alliance in an era increasingly dominated by hybrid warfare.
The term hybrid threat refers to an action conducted by state or non-state actors, whose goal is to undermine or harm a target by combining overt and covert military and non-military means. Hybrid threats combine disinformation, cyber attacks, economic pressure, deployment of irregular armed groups, and use of regular forces, often over a sustained period of time and in conjunction with one another.
Hybrid warfare is roughly defined as 'grey area' warfare, which often exists just beneath the threshold of armed conflict. It is designed to erode public confidence in civil society and democratic foundations, primarily through cyber attacks on critical infrastructure, including energy, or targeted disinformation methods. In this regard, it poses a potential threat to sovereignty, as it gives nations, terrorist organisations and criminal actors relative anonymity via a low-cost, high-yield method to influence the politics and policies of other states.
Russia is one of the most active perpetrators of hybrid warfare and implemented it most effectively in its 2014 illegal annexation of Crimea. The Kremlin continues to use it today, notably in some countries to realise desired political outcomes such as undermining pro-Western governments, dividing and weakening the NATO Alliance, or advancing its own economic interests. China too has recently engaged in cyber attacks and disinformation campaigns aimed at NATO Allies and poses a grave risk to critical infrastructure, including energy infrastructure, as highlighted in the recent NATO 2030 experts' report.
Ultimately, hybrid warfare challenges to the energy sector have the potential to disrupt the NATO's political and military effectiveness and cohesion. It will take time and effort to counter these threats, if the Alliance is to address dependencies among its members and act as a platform to build a common picture of complex operational risk and vulnerabilities.
Energy sector increasingly targeted
The use of hybrid warfare is growing. The past decade has seen a dramatic increase in hybrid threats worldwide: from cyber attacks to disinformation campaigns to covert military operations. Threats are becoming more frequent, complex, destructive and coercive. The broader economic and security ramifications of hybrid warfare are evident, especially when applied to the energy sector.
Russia has deployed a range of hybrid threats against the energy assets, policies or supplies of NATO Allies, as well as other countries. It has used political and economic leverage, combined with disinformation campaigns, against Bulgaria and Romania to undermine efforts to reduce their dependence on Russian energy sources. Supply disruptions have been used in the past as well, most famously in the case of Ukraine in 2009, the Baltic states before that and, more recently, against Bulgaria.
Russia has also used its economic clout, combined with political influence, to advance its energy agenda, in Hungary, where the expansion of the Paks Nuclear Power Plant is now underway using Russian energy technology. Likewise, in Germany, Russia has used its commercial and political ties, as well as other suspected malign influence, to advance the controversial €12 billion Nord Stream II pipeline, now nearing completion. Moreover, in 2020, a suspected Russian group, Berserk Bear APT, launched cyber attacks against German energy companies, and has been implicated in previous cyber attacks against German utilities in 2018.
Russian-backed cyber attacks against energy assets have also been identified in a number of other Alliance members, including Poland, Turkey, the United Kingdom and the United States. In some instances, those cyber campaigns have run concurrent with other hybrid threats against energy assets, like malign influence efforts and natural gas supply cutbacks. Taken together, it is clear that – over the past decade and with increasing vigour – Russia has been pursuing a concerted hybrid campaign aimed at undermining the Alliance's energy security.
Over the same period, among NATO's partner countries, Russia's hybrid campaign has been most evident in Ukraine, combining supply disruptions, cyber attacks, economic and political influence, and disinformation efforts to undermine the country's energy security and sow political instability. The most disruptive effort was Russia's 2009 interruption of natural gas supplies, but the attacks have continued and become increasingly complex and coercive.
A notable example is the December 2015 Black Energy cyber attack on the western Ukrainian power station, which shut down power for nearly a quarter million residents over a six hour period. This was followed, a year later, with a more sophisticated attack on the power grid supplying electricity to the capital, Kyiv, using CrashOverride/Industroyer malware. While of shorter duration and scope than the previous attack, the effort was far more sinister: it was aimed at compromising electrical safety relays, which are used to protect bulk power equipment. Had it not been detected by analysts, the final attack phase could have led to physical destruction of expensive and difficult-to-replace equipment beyond briefly disrupting power supplies.
Beyond the Euro-Atlantic area, Iran and other suspected states are currently waging a complex hybrid campaign against Saudi Arabia's energy assets. This campaign may be illustrative of the future of hybrid warfare, particularly in the domain of energy security. Through both covert and overt military operations, and the use of proxy forces, Iran has repeatedly disrupted or otherwise struck Saudi energy infrastructure.
The possible collusion of hostile actors in the ongoing Iranian campaign against Saudi Arabia is of particular concern and may have consequences for NATO Allies. Specifically, the 2017 cyber attack on the Petro Rabigh complex, which resulted in a costly shutdown and forensic clean-up of the facility and very nearly resulted in an uncontrolled gas release and explosion. Despite initial speculation that Iran was uniquely responsible for the dangerous Triton malware used in the attack, the United States has since concluded that the malware was developed by Russia and imposed sanctions on the research institution connected with its development. The malware has also been implicated in attacks on energy companies in the United States.
Other suspected measures in Iran's campaign include two drone strikes by Iran's Houthi allies on Saudi refineries, covert attacks on two Saudi registered oil tankers in the Persian Gulf and, most recently, attacks on two foreign-flagged tankers at Saudi ports on the Red Sea. Notably, the drone strike on the Saudi Aramco Abqaiq refinery in late 2019, which was claimed by Houthi forces, provided Iran with deniability and helped expose air defence weaknesses in Saudi Arabia.
The risk to NATO and Allies
Allied leaders emphasised the importance of energy security at the NATO Summit in Brussels in 2018: "A stable and reliable energy supply, the diversification of routes, suppliers and energy resources, and the interconnectivity of energy networks are of critical importance and increase our resilience against political and economic pressure. While these issues are primarily the responsibility of national authorities, energy developments can have significant political and security implications for Allies and also affect our partners."
Critical energy infrastructure present potential targets, which could provide an adversary with tempting advantages such as:
disrupting the energy supply just when an unfriendly government does something that is likely to draw NATO's response;
contributing to service disruptions in civilian infrastructures on which the military depends and which may undermine social cohesion;
showing their destructive capabilities to intimidate.
Moreover, malicious cyber activity is effective, cheap (for a state) and deniable.
As the world benefits from and increasingly depends on new technologies from the Internet of Things and the Industrial Internet of Things, societies and infrastructure are becoming more vulnerable. In the energy sector, the interconnection of the global energy supply chain provides better efficiencies and economies of scale. However, exposing operational technology to greater access and interconnectivity, also creates innumerable attack vectors. As the global energy infrastructure is expanded, integrated and increasingly dependent on connectivity, we are already witnessing the rise of cyber criminals, often state-supported, deploying malware capable of disrupting energy distribution over an ever-broader area.
The debate about Huawei/5G that has been taking place over the past year illustrates another major concern. If deployed in NATO member states, could Huawei's communication equipment be penetrated or otherwise compromised by the Chinese government?
Is the hybrid threat beginning to take on a new dimension? Should we now be concerned not just about cyber attacks but about the physical hardware being installed in critical infrastructure, particularly when that hardware is manufactured in potentially hostile countries or could be intercepted and tampered with during shipment to the customer?
Such potential vulnerabilities are also emerging in the energy sector. For example, do newly built power stations in the West include critical components made in China? Do any of the components have exploitable added features and functionalities? Acting on such concerns, in May 2020, the U.S. Administration seized a $3 million Chinese-made transformer on its way to Colorado, fearing that it might be used to compromise the power grid in the United States. Shortly thereafter, the Administration followed up with an executive order barring foreign adversaries from supplying critical components to the grid.
An increasingly networked battlefield, interrelated and fully dependent on the host nation's energy and communications infrastructure, will provide a host of potential attack vectors from which an adversary could disrupt the flow of liquid fuels or availability of battlefield power.
Even a short-term or intermittent denial of service could impact the ability of NATO forces to move and have devastating effects on operational mission assurance in a collective defence scenario, covered by Article 5 of NATO's founding treaty. NATO's 2010 Strategic Concept notes the Alliance must "develop and maintain robust, mobile and deployable conventional forces to carry out both our Article 5 responsibilities and the Alliance's expeditionary operations, including with the NATO Response Force." It is precisely these 'deficiencies in military mobility' that were highlighted in the May 2020 report by the Center for European Policy Analysis, entitled One Flank, One Threat, One Presence: A Strategy for NATO's Eastern Flank.
NATO has recognised the threat to energy security and of hybrid warfare. As far back as the Bucharest Summit in 2008, Allies noted NATO's role in energy security and followed up by opening the NATO Energy Security Centre of Excellence in Vilnius in 2012. More recently, NATO supported the creation of The European Centre of Excellence for Countering Hybrid Threats, which was inaugurated in Helsinki in October 2017.
In 2020, the NATO Science and Technology Board, formally authorised the creation of a research task group to focus on energy security in the era of hybrid warfare. Drawing together more than 80 researchers from over a dozen countries, the task group will analyse the hybrid-energy threat and its impact on NATO's military preparedness and ability to execute a mission, its members' infrastructural resilience and ability to participate in a NATO mission, and, ultimately, the coherence of the Alliance.
One of the key aspects of this effort is to provide an Alliance-wide overview of the energy security posture. The research teams will identify vulnerabilities to hybrid-energy warfare in areas such as military operational effectiveness, communications networks, market-based economies, and maintaining vital energy sector services to society and public confidence in their governmental institutions. The research will also seek to provide a range of possible mitigation strategies and countermeasures that NATO and the member states could implement.
Rapid developments in information and communications technologies, and our growing dependency on them, have opened a new domain of warfare, which could potentially adversely impact NATO's political and military functions. The ubiquity of digital connectivity, the ability to deny involvement in attacks, and the advantages of disrupting critical energy infrastructure by leveraging network-dependent operations have driven the evolution of hybrid warfare. NATO is uniquely positioned to consolidate Allies' efforts to mitigate these vulnerabilities and to leverage lessons learned in this field. Only through the unity of effort inherent in the Alliance can appropriate levels of interoperability be achieved to detect, deter and recover from potentially devastating hybrid attacks on the broader energy infrastructure.
6.
Russo-

Turkish

Relations
Trade, proxy wars, and antipathy toward the West.
Since the dissolution of the Soviet Union in 1991, relations between Turkey and Russia have improved, largely on account of trade. The two nations consider each other as a major trading partner. Russia is Turkey's largest provider of energy, while Turkish companies operate in Russia. Significantly, Turkey's dictator, Recep Tayyip Erdogan has defied the North Atlantic Treaty Organization (NATO), in which Turkey has been an important member. It announced in September, 2017 its plan to purchase from Russia's strongman, Vladimir Putin, the S-400 surface-to-air missile system, despite strong objections from the U.S. and all other members of NATO.
During the Cold-War, Muslim but secular Turkey was the southern anchor of the West, and of the U.S. in particular, against the Soviet Union. U.S. President John F. Kennedy had nuclear missiles placed in Turkey aimed at Moscow. When, however, the Cuban missile crisis occurred in 1962, as a price for the Soviets removing their nuclear missiles from Cuba, which intended to threaten the U.S., the U.S. was secretly compelled to remove its missiles from Turkey as part of the deal. Turkey was allied with the West, and had sent troops to fight alongside the U.S. during the Korean War.
The story of Russo-Turkish relations is one of imperial wars between the Russian Romanov Tsars and the Ottoman Turkish Sultans, both with imperial ambitions to expand their respective territories. Hostilities between these two empires began in the last quarter of the seventeenth century. The first clashes occurred in the Ukraine, where the Turks held large portions of the land, and enslaved Slavic boys and girls, as well as women to serve as concubines in harems of the Ottoman Sultan/Caliphs. The Crimea was another stage in the 1687-1689 war between the two empires.
The eighteenth century witnessed Tsarist Russia pushing the Ottoman Turks almost all the way to the gates of Istanbul (Constantinople). Western powers, England and France, when not fighting each other as they did during the Napoleonic wars, prevented Russia from reaching the Mediterranean Sea. This occurred particularly in the following century. The ultimate goal of Russia's Tsars and the subsequent Communist regimes was to acquire access to the warm waters of the Mediterranean Sea, and ports for their navy. In the twenty-first century, Russia accomplished that goal by acquiring military bases for its navy and air force in Syria's Tartus, and Latakia.
Tsar Peter (the Great) built his capital on the shores of the Baltic Sea, in what became known as St. Petersburg. The city is named after him. It was Tsar Peter's ambition to operate a powerful navy and rival the Western powers that fueled subsequent Russian Tsars and Communist dictators in the twentieth century, to push southward toward the Mediterranean. The eighteenth century wars with the Ottomans, secured for Russia the Caucasus provinces of Kars, Batum, and the Budjac region.
It was during the nineteenth century wars between Tsarist Russia and Ottoman Turkey that the Balkan states were liberated from the Ottoman yoke. Russia led a coalition of Eastern Orthodox Christians, mostly Slavic people. In the process, Greece, Bulgaria, Serbia, Montenegro, and Romania eventually got their independence.
Turning back to the twenty-first century, we are witnessing a Russian-Turkish economic partnership and military-industrial cooperation on one hand, and proxy wars in the Caucasus, Libya, and Syria. In the conflict and active war between Armenia and Azerbaijan over Nagorno-Karabakh region, Russia is actively aiding Armenia while Turkey and its military are allies with Azerbaijan. In this century, unlike the past, the aim of the two countries is not physical territory but rather extending spheres of influence and affecting the balance of power. At the same time, starting in 2003, the Blue Stream pipeline flowed in one section across the Black Sea, and into Turkey. In 2020, the TurkStream pipeline began to supply southeastern Europe through the Turkish port of Kiyikoy. In the area of nuclear cooperation, Russia's Rosatom is building Turkey's first nuclear power station at Akkuyu, at the cost of $25 billion.
The trade volume between Ankara and Moscow amounted to $26.1 billion in 2019. According to Sabah Daily, at the Turkish-Russian Joint Economic Commission (JEC) meeting in Antalya (July 2019), Turkey's Trade Minister Ruhsar Pekcan emphasized the urgency to expand the bilateral trade volume to $100 billion, a goal set by Turkey's President Erdogan and his counterpart, Vladimir Putin.
In the military and political arena, it is interesting to note that following the downing of the Russian war plane (operating in Syria) by Turkey on November 24, 2015, Putin, in a conciliatory move, offered Erdogan political support in the wake of the failed coup attempt in July, 2016. The relationship between Moscow and Ankara transformed further with the establishment of the Astana Process, which meant to address the war in Syria. It conveyed Russian recognition of Turkey as a legitimate actor in the Syrian war. It is clear that both Putin and Erdogan see great benefits from their relationship, despite being on opposite sides in Libya, Syria, and the Armenia-Azerbaijan conflict. Putin would like to pull Erdogan away from the U.S. and the West, while Erdogan uses his relationship with Russia to gain leverage against the U.S. and the Europeans.
It is also worth noting that Turkey did not provide military or technological support to Georgia during its short war with Russia in August, 2008, or to the Ukraine, when it was invaded by Russia in 2014. No doubt Putin considered it a positive gesture coming from Turkey.
Erdogan views himself as the leader of the Sunni-Muslim world, and has the megalomaniacal ambitions to revive the Ottoman Empire with him as the "sultan and Caliph." There is also Turkey's foreign policy that seeks to join political Islam with pan-Turkism, and draw in Turkic speaking peoples from southern Russia to China via the Caucasus and Central Asia. This however, may not sit well with Putin's Russia. Yet, both Russia and Turkey seem to be in accord in reading global affairs. Both harbor suspicion, mistrust, and frustration with the West. Erdogan is frustrated by the European Union (EU) failure to admit Turkey into the EU. Putin, on his part, is encumbered by Western sanctions. Both are interested in maintaining a multi-polar world order that would enable them to pursue their ambitions. Both Russia and Turkey's foreign policies have become more militarized in recent years, but this is bound to create friction between them, since their traditional spheres of influence overlap.
Given the imperial conflicts of the past centuries, and the tensions between the two countries during the Cold War, it is interesting to see the apparent rapprochement between Russia and Turkey. Their neo-imperialism and overlapping spheres of influence might, however, cause them to clash. For the U.S and the West, Erdogan's Turkey is no ally or even a friend. Erdogan's pursuit of political Islam and growing anti-Western moves vis-à-vis Russia and Iran makes it imperative to reconsider Turkey's membership in NATO.
7.
WHO Sends Team to China to Investigate Coronavirus Origin
Another coverup in the offing?
More than a year after the coronavirus first emerged causing nearly 2 million deaths globally, the Communist Chinese regime finally decided to allow World Health Organization (WHO) scientists into the country to explore the possible origin of the coronavirus pandemic. "We are pleased that an international team of scientists – distinguished experts from 10 institutions and countries – are commencing their travel to China to engage in and review scientific research with their Chinese counterparts on the origins of the COVID-19 virus," WHO's Director-General Adhanom Ghebreyesus Tedros said. Tedros was complicit in facilitating China's original coverup of where the virus originated and its human-to-human contagion.
The WHO team is expected to arrive in China on January 14th. There had been a temporary holdup due to visa issues, which were eventually cleared up. Even after their delayed arrival, the WHO scientists will have to first quarantine for two weeks.
We do not know whether the scientists will be permitted to even visit the Wuhan Institute of Virology, from where it is believed by some experts that the virus was originally released. If they are permitted to visit, WHO's scientists are not likely to be provided with unfettered access to the lab facilities, records, and past and present personnel. It will be like Iran's denying unrestricted access to its military facilities by International Atomic Energy Agency (IAEA) inspectors looking for evidence of possible nuclear weapons-related activities. In any case, the WHO team is arriving far too late to find anything of significance. Chinese authorities had more than a year to cover their tracks.
"The WHO would greatly benefit if the Chinese would give the experts unlimited access to people, data and locations," said Ayelet Berman, an adjunct assistant professor at the National University of Singapore Faculty of Law. "But I doubt it's going to be that simple." The WHO team members will be accompanied by Chinese scientists, who will do double duty as minders.
Even if the Wuhan lab was not the source of the coronavirus, there is no question from which country the original virus – as opposed to the subsequent mutations – emerged. China is the source of the virus and of early disinformation about it. Even now, China's leaders are trying to sow confusion. A Chinese senior diplomat, for example, is still claiming that unverified "studies" showed the virus emerged in other places. A Chinese Foreign Ministry spokesperson is calling on WHO to waste scarce resources in conducting origin tracing in multiple countries.
The World Health Organization is on board with China's scattershot approach. WHO's emergencies chief Mike Ryan is busy lowering expectations about what the World Health Organization team will find in China. "We are looking for the answers here that may save us in future – not culprits and not people to blame," he said. According to Ryan, WHO would be willing to go "anywhere and everywhere" to find out the virus's origins. When everyone is deemed "responsible" for something, then no one is held accountable.
Garrett Grisby of the U.S. Department of Health and Human Services complained last November that WHO was not being transparent regarding WHO's plans to visit China. "The (terms of reference) were not negotiated in a transparent way with all WHO member states," he said. "Understanding the origins of COVID-19 through a transparent and inclusive investigation is what must be done."
The names of candidates for WHO's team were submitted to Beijing before being approved last November. The WHO team visiting China contains at least one member, zoologist Peter Daszak, who has already made up his mind in China's favor before examining any evidence. Daszak claimed that the idea the virus could have leaked from the lab is a "conspiracy theory" that is "pure baloney."
Daszak is the president of an organization known as the EcoHealth Alliance, which had previously been collaborating with the Wuhan Institute of Virology on "research" until the Trump administration cut off his organization's funding last year.
Daszak believes that we all share the blame for the coronavirus because of the way we live. Daszak claimed that because of our consumer habits "we dominate every ecosystem on earth right now." Instead of blaming "one country, versus another," Daszak said, "we need to point the finger directly at ourselves, understand what's going on and change it." In other words, Daszak is not acting like an objective scientist who follows the evidence wherever it may lead. He is willing to let China off the hook for its gross negligence or worse, which it compounded with its campaign of misinformation.
No wonder the Trump administration cut off funding for Daszak's collaboration with the Wuhan Institute. But now Daszak will be back in Wuhan as part of WHO's "investigation" team.
WHO's past deference to China does not inspire much confidence that WHO's current mission to investigate the coronavirus's origin will hold China to account.
8. ΠΑΡΑΚΑΤΩ: Η… ΔΗΜΟΚΡΑΤΙΑ ΤΩΝ "ΔΗΜΟΚΡΑΤΙΚΩΝ"!.. ΑΧΑΧΑΧΑΧΑΧΑ!..
This Is How Conservatives Get Erased From the Internet
And this is how we can change it.
Daniel Greenfield, a Shillman Journalism Fellow at the Freedom Center, is an investigative journalist and writer focusing on the radical Left and Islamic terrorism.
Two companies, Google and Apple, each control about half of the smartphone market. So when the two companies made a move against Parler, the conservative social media alternative, it effectively erased its app from existence. Joining the party was a third member of the FAANG Big Tech consortium, Amazon, which deplatformed Parler from Amazon Web Services.
AWS controls a third of the cloud marketplace. Microsoft and Google are in 2nd and 3rd place.
Blocking an app doesn't permanently kill a social networking service, though it places it at a structural disadvantage, but Apple and Google can flag sites as unsafe through their browsers.
Google's Chrome commands 45% of the browser market in America while Apple's Safari has a little under 40%. While browser flags can be currently bypassed, it would add a further structural disadvantage that would make people less likely to use the service, and there's nothing stopping Apple and Google from permanently blocking access to any conservative site.
There are other browsers, but Google and Apple could kick any browser off their app stores that doesn't comply with a blocklist of 'unsafe' sites, further narrowing the potential browser options.
With desktops and laptops, Microsoft and Apple can block access to sites at the operating system level by using their built-in antivirus software. That can also be turned off. For now.
Google controls over 80% of search traffic. Facebook controls some 80% of social media. Being delisted and deplatformed by them can be all but fatal to any site trying to attract new users.
Some conservatives take refuge in the illusion of alternatives from smaller companies, but in the oligarchy, smaller companies usually directly or indirectly rely on services from Big Tech.
DuckDuckGo, for example, serves up searches from Microsoft's Bing. Many smaller alternative companies are likewise dependent on Big Tech players. The small companies conservatives take refuge in are still reliant on the infrastructure of the big players and can be easily pressured into joining their boycotts or have their own services cut off by the Big Tech oligarchy.
There are workarounds for all of these, but when visiting a conservative site turns into the equivalent of going to a speakeasy, that eliminates much of the potential user base.
Sites can also be crushed at the domain level, banishing them to the dark web.
If conservatives distributing information becomes as onerous as Chinese political dissidents bypassing the Great Firewall, what will be left of the conservative movement online?
It will take more manufactured emergencies to unlock some of these options, but there should be little doubt that they will be. The Democrats and their media allies invented the threat of "disinformation" out of thin air and still can't properly explain what it means. But they successfully used it to engage in a massive online purge of their political opponents.
A violent clash or a random shooting by an unstable man will unlock another censorship tier. But it could just as easily be another conservative politician winning when he's supposed to lose.
Direct deplatforming is only the crudest tool. Pressure campaigns have targeted advertising and payment options for conservative sites. Google, again, controls 37% of the digital ad market. Payment options at the top are controlled by the same old team of players. That's what happened when the David Horowitz Freedom Center was cut off by Visa and Mastercard.
The 'killer app' though won't be direct internet censorship, but corporate cancel culture.
Instead of Facebook deleting your post, you will be fired from your job for posting it. If you own a small business, larger suppliers and companies will no longer work with you. If you belong to a trade association, you'll be ousted. If your business requires a license, you will lose it.
This isn't a paranoid fantasy. It's happening right now.
In November, I wrote about how the National Association of Realtors had modified its regulations to allow members to be forced out of the business over their social media posts.
"Doesn't this mean that if I post my opinion online and someone doesn't agree with it, that I can lose my membership and be forced out of the business?" the NAR FAQ asks.
That's not an isolated policy. Similar moves are underway in various trade associations which would treat politically incorrect views as a violation of professional obligations. Cancel culture isn't a new phenomenon, but this is the industrialization of cancel culture which takes it from an isolated phenomenon to a collective system of enforcement like China's social credit score.
This includes monitoring social media profiles and flagging employees, renters, or businesses with conservative views as a potential risk.
Yelp has already implemented a similar program for some eateries. It's not alone.
Big Tech censorship is a symptom of a much bigger problem which is the criminalization of conservative views within the corporate world. The FAANG bloc has led the way, but big business has been slowly tilting leftward. The giant multinationals are the worst offenders, at least when it comes to public virtue signaling, and they control a great deal of the economy.
Conservatives never asked companies to adopt their political views. Leftists made it mandatory and organized pressure campaigns from the outside and the inside to make it happen.
That's why they won. It's why conservatives are losing.
Leftists took over academia and cultural industries by organizing networks inside and then imposing their own leadership and institutional ideologies that made their views mandatory and left no room for dissent, while conservatives failed to organize a common front against them..
Naming major conservative musicians and movie stars was easy. Now name one. Under 40.
The same takeover is happening at a slower pace inside the corporate world, backed by diversity quotas and social responsibility statements. I wrote about this at length in my Freedom Center pamphlet, Thought Control, Inc, and internet censorship is a symptom of that threat.
The whole threat will erase conservatives from the internet and from public life.
Can conservatives influence, campaign, and win elections under these conditions? The endgame here is eliminating conservatives as a meaningful political force in America.
That's the scale of the threat. Conservatives have spent too long ignoring it. And even now they underestimate the sheer scale of the strategy to erase them from the marketplace of ideas.
But Big Tech isn't as powerful as it seems. It's vulnerable and it's worried.
That's why Big Tech waited until it was confident that the Senate would be in the hands of the Democrats before it made its big move against Trump. That's weakness, not strength.
Forcing out President Trump was a priority for Big Tech, not only for political, but economic reasons. The Trump administration was the first to aggressively go after Google and Facebook on antitrust grounds. It's no coincidence that Google is a Biden Inaugural Committee donor.
President Trump was the first GOP president to stop being a cheap corporate date. Republicans, even some in the MAGA class, are happy to trade favorable legislation for contributions with economic interests, from Big Tech to the media, that hate conservatives.
Democrats trade legislation for contributions, but they also demand political allegiance.
When corporations hire Democrat operatives, they get lobbyists for their business interests who still push leftist political agendas, but when corporations hire Republicans, all they get is lobbyists who ignore the fact that the interests they represent are bad for conservatives.
The Left understood that corporate policy is national policy. Its members adopted conservative boycotts of companies behaving immorally just when conservatives decided to abandon them. Leftists chose brands based on their politics, while conservatives had no idea what the politics of their cable company or breakfast cereal were. That's why corporate politics turned leftist.
Democrat elected officials help companies who share their views and hurt those who don't. Republicans help companies who give them money even while they're crushing conservatives.
And if that doesn't change, there will be fewer Republicans and a lot fewer conservatives.
The only way it's going to change is if conservatives stop paying attention to what their elected officials are saying and start paying attention to what they're doing on behalf of lobbyists.
The battle for the corporation, unlike academia and the media, isn't a lost cause. But it actually needs to be fought. And one of the best tools for that fight is duplicating the Left's infrastructure for monitoring the interactions between politicians and corporate interests, and demanding that the politicians represent conservatives, not just their campaign war chests, with corporations.
Conservatives view the corporate landscape as an amorphous free market while leftists see friendly and unfriendly companies. After generations of this, the market has become a lot more leftist and a lot less free. Conservatives need a better response to this crisis than to roll out the old claims about their commitment to a free system which failed in academia and the media.
Instead, conservatives may need to start viewing corporations in the same way, using political power to pressure companies into adopting conservative positions, funding conservative priorities, and protecting the civil rights of conservatives, while crippling the business interests of companies that serve as the major funders of leftist agendas and deny conservative civil rights.
Imagine if Republican legislators actually used government contracts, copyright law, and regulatory oversight to extract meaningful cultural concessions, instead of just campaign contributions, from AT&T, Disney, and Facebook: just to name a few examples.
If you want to imagine a country where conservatives aren't just fighting a rear-guard action against an ascendant radical movement that is taking over everything, that's the place to start.
This may strike some free market fundamentalists as anathema, but a better word is survival.
There is nothing free about a market controlled by a Big Tech oligarchy, a handful of multinationals and giant chains, and corporate fronts for Chinese business interests.
The only way to 'free' the market is to make it more open by demolishing the oligarchy.
Facebook and Twitter censorship may be what conservatives see immediately, but the big picture is the erasure of conservatism as a movement from America.
It didn't have to happen. It still doesn't.
Conservatives have lost their grip on many key institutions, but they still have a foothold on political power. The question is whether they're willing to use it before they lose that too.
9. ΓΙΑ "ΞΕΛΑΜΠΙΚΑΖ".
«
Ομάδα νάνος! Δεν δεχόμαστε υποδείξεις από προδότες…» (photos)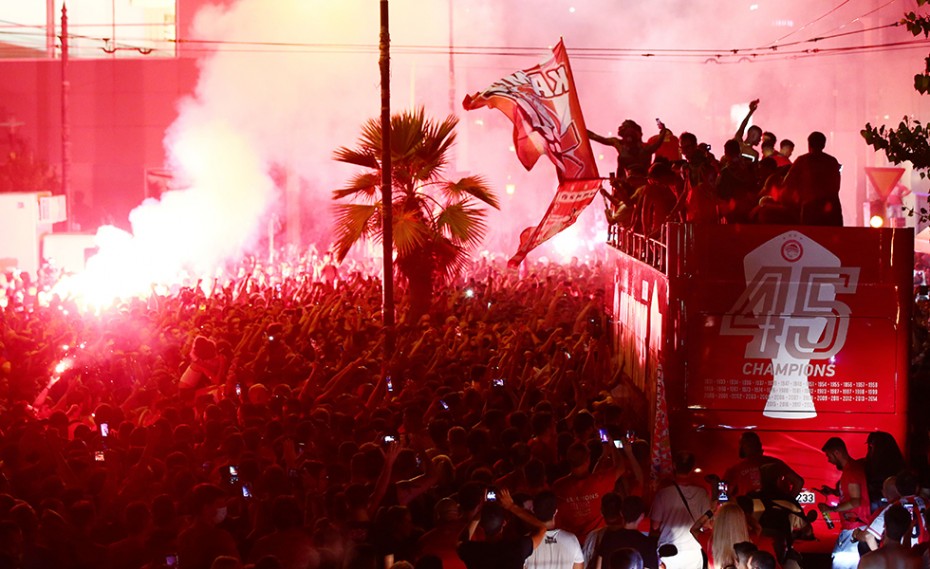 Δείτε την ανακοίνωση της Θύρας 7…
Όλη η αγωνία σας, να ρίξετε την ευθύνη για τα αιώνια χάλια σας στην Αθήνα,
Στον Μαρινάκη, στις κυβερνήσεις που, είτε σας δώσανε ένα πρωτάθλημα, είτε σας χάρισαν χρέη είτε σας ΣΩΣΑΝΕ από υποβιβασμό.
Η ομάδα νάνος του ελληνικού αθλητισμού που της ΦΤΑΙΝΕ ΠΑΝΤΑ οι άλλοι….η ΔΕΚΟ ΤΟΥ ΒΟΡΡΑ!
Δεν δεχόμαστε υποδείξεις από προδότες που κάνανε τουμπεκί στο θέμα της Μακεδονίας για να πάρουν ένα κάλπικο πρωτάθλημα, που μια μιλάνε για την Ελλάδα μια δηλώνουν Βούλγαροι και λιποτάκτες, όταν έρθει η ώρα.
ΑΔΙΚΗΜΕΝΗ!! η ομάδα που με την βούλα καταδικάστηκε για πολυιδιοκτησια, η ομάδα που συνδέεται πρώην υπαλληλος-γενικος αρχηγός – οπαδός της με απόπειρα δωροδοκίας.
Η ομάδα που πρώην στέλεχος της καταδικάστηκε για εμπρηστικές επιθέσεις, με τιμολόγια της dimera!!!
Αφήστε την μόνιμη κλάψα και κακομοιριά και ψάξτε να βρείτε τον Σαββίδη, που λείπει ένα χρόνο και έχει αφήσει την γυναίκα του να κουμαντάρει τον καημένο τον ΠΑΟΚ.
Δεν είστε οπαδοί, ΕΙΣΤΕ ΤΣΙΡΑΚΙΑ ΤΟΥ, δεν κοιτάτε τα μαύρα χάλια σας, που όλη η χρονιά σας είναι ένα παιχνίδι με τον ΟΛΥΜΠΙΑΚΟ όπως τόσα χρόνια.
Τον αιώνιο ΠΡΩΤΑΘΛΗΤΗ και ΠΑΛΙ από Γενάρη…
Κλείνετε τα μάτια σας, στα αποδεδειγμένα ξεφτιλίκια σας και γίνεστε μπάτσοι και δικαστές,
Και ανεβάζετε πανό κακογραμμένα, λες και είστε καταληψίες σε σχολεία.
Σας έβαλε το PLAYMOBIL (ΓΚΑΓΚΑΤΣΗΣ) να βγάλετε, οπαδικές ανακοινώσεις για την απόπειρα δωροδοκίας του Σιαμπάνη για να αποτρέψετε την έρευνα και να εκβιάσετε όσους εμπλέκονται στην υπόθεση!
Έχετε καταντήσει ανέκδοτο με το παραμύθι για το νουρ, εσείς μείνατε να αναπαράγετε αυτό το παραμύθι, μαζί με τον ζούγκλα και τον Θωμαϊδη στην δίκη.
ΑΥΤΟΙ τουλάχιστον παίρνουν καλά λεφτά για αυτή την λάσπη.
ΕΣΕΙΣ είστε οι ΧΡΗΣΙΜΟΙ ΗΛΙΘΙΟΙ για να κονομάνε;;;;;
Από τον Έβρο ως την Κρήτη, ΜΟΝΟ ΟΛΥΜΠΙΑΚΟΣ!
ΥΓ
Χαβούζα αμπαλαέα ξέρω γω, ξέρω γω εντάξει….δώστε μια ΤΡΟΠΟΛΟΓΙΑ και είναι όλα εντάξει!».
ΚΑΙ
Επτά τα παραβατικά πανό και απαιτούνται διώξεις

!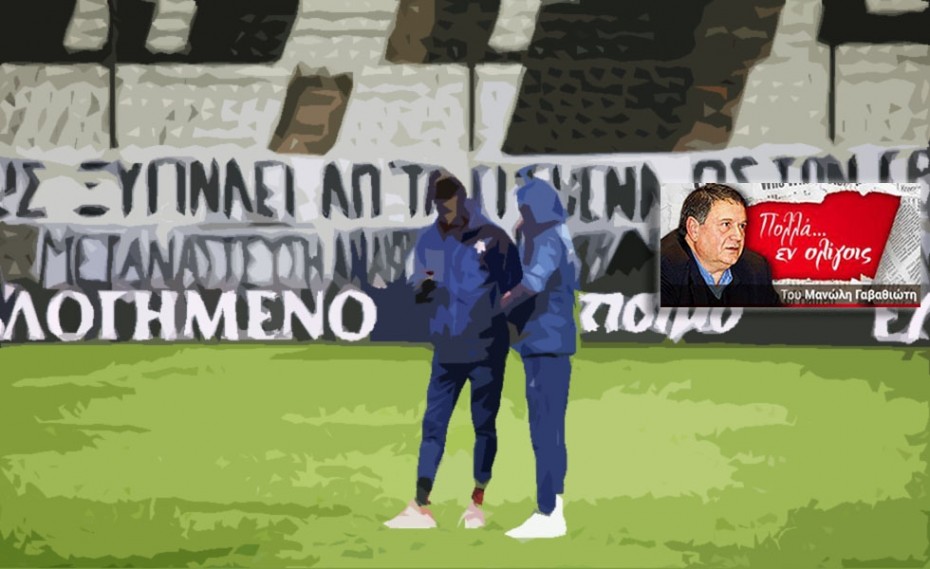 ΠΟΛΛΗ ΔΟΥΛΕΙΑ ΓΙΑ … ΓΕΡΑΠΕΤΡΙΤΗ :
ΕΠΤΑ ΤΑ ΠΑΡΑΒΑΤΙΚΑ ΠΑΝΟ ΚΑΙ ΑΠΑΙΤΟΥΝΤΑΙ ΔΙΩΞΕΙΣ.
ΚΡΑΤΟΣ ΕΝ ΚΡΑΤΕΙ ΣΤΗΝ ΤΟΥΜΠΑ !
ΑΝΕΒΟΚΑΤΕΒΑΖΟΥΝ ΑΝΤΕΘΝΙΚΑ ΠΑΝΟ ΟΠΟΤΕ ΓΟΥΣΤΑΡΟΥΝ ΚΑΤΩ ΑΠ' ΤΗ ΜΥΤΗ ΤΩΝ ΑΡΧΩΝ ΚΑΙ …
ΔΕΝ ΤΡΕΧΕΙ ΤΙΠΟΤΑ!
*** ΜΑΛΙΣΤΑ, κύριοι * «ΒΡΑΖΕΙ η βόρεια Ελλάδα κατά της κυβέρνησης», διαβάσαμε χθες σε site του Φιλιππάκη (ε/φ "ΔΗΜΟΚΡΑΤΙΑ"), του εκδότη φίλου του Καμένου και βεβαίως του Μελισσανίδη * ΚΑΙ η συνέχεια του τίτλου; * «ΑΝΑΡΤΗΘΗΚΑΝ πανό στην Τούμπα πού προειδοποιούν για το τί έρχεται» ! * ΕΤΣΙ ακριβώς λέει πάνω – πάνω * ΟΤΙ «κάτι έρχεται» και γι' αυτό το «κάτι» πού «έρχεται», προειδοποιούν τα πανό.
*** ΓΙΑ να το γράφουν αυτό, ως δημοσιογράφοι πού είναι, θα πρέπει να το ξέρουν κι' αυτοί το κάτι * ΑΛΛΑ δεν το αναφέρουν, να το κάνουν πιο συγκεκριμένο, να το μάθουμε κι' εμείς * ΚΑΙ ξέρετε γιατί; * ΕΠΕΙΔΗ απλά … ΔΕΝ ΥΠΑΡΧΕΙ κάτι πού έρχεται και έχει σχέση με τα πανό της Τούμπας * ΤΟ μόνο πού μπορούμε να πιθανολογήσουμε πως «έρχεται» είναι κάτι μαύρες σακούλες γεμάτες με ρούβλια * ΣΑΝ εκείνες πού όπως κατήγγειλε ο Σιαμπάνης είχαν φέρει τα λαμόγια στη συνάντησή τους για να τον δωροδοκήσουν.
*** ΑΥΤΑ και άλλα σαν αυτά, είναι το μόνο «κάτι» πού μπορεί να έρθει προερχόμενο από την ευρύτερη «οικογένεια» του Πάοκ * ΚΑΙ πού βέβαια, δεν μπορεί καν να «ακουμπήσει» την κυβέρνηση την τωρινή * ΓΙΑ την προηγούμενη δεν παίρνω όρκο.
*** ΑΚΟΥΣΤΕ λοιπόν να δείτε τι συνέβη με τα πανό, διότι το θέμα όσο και αν απαυγάζει γελοιότητα και αηδία, είναι αρκετά σοβαρό ως προς τις επιδράσεις του σε διάφορα θέματα πού αφορούν την ΑΘΛΗΤΙΚΗ, αλλά ΚΑΙ την ΠΟΙΝΙΚΗ ΔΙΚΑΙΟΣΥΝΗ * ΑΣ το αναλύσουμε λοιπόν!
*** ΤΑ πανό μπήκαν στο γήπεδο της Τούμπας ΠΡΙΝ ΑΡΧΙΣΕΙ ο αγώνας Πάοκ – Ολυμπιακού, με ΕΥΘΥΝΗ της ΔΙΟΙΚΗΣΗΣ της ΠΑΕ ΠΑΟΚ * ΔΙΟΤΙ αν δεν ήθελε η διοίκηση της ΠΑΕ ΠΑΟΚ, δεν θα έμπαινε μέσα ούτε απόκομμα αποδείξεως απ' τα διόδια ! * ΗΘΕΛΕ η διοίκηση της ΠΑΕ ΠΑΟΚ να μπούν τα συγκεκριμένα πανό και γι' αυτό και μπήκαν * ΚΑΤΑ την προσωπική μου πάντα άποψη, όχι μόνο ήθελε, αλλά και ΗΤΑΝ ΔΙΚΗ ΤΗΣ ΑΠΟΦΑΣΗ!
*** ΤΑ πανό αυτά, ΕΠΤΑ τον αριθμό, δεν περιείχαν μόνον ΑΠΕΙΛΗΤΙΚΟ και ΑΝΤΕΘΝΙΚΟ εν πολλοίς περιεχόμενο, όπως εκείνο το κεντρικό πού αναφέρεται σε «βορρά» και … «ξύπνημα του λαού από τα Γρεβενά ως τον Εβρο» * ΟΠΟΥ βεβαίως, «χαρτογραφείται» και «ορίζεται» η περιοχή της Μακεδονίας, περίπου ως «ξεχωριστή» περιοχή, «ξεκομμένη» από το σώμα της ελληνικής Επικράτειας.
*** ΑΥΤΟ λοιπόν ήταν το ΚΕΝΤΡΙΚΟ και ΑΠΟΛΥΤΑ ΑΝΤΕΘΝΙΚΟ πανό * ΓΙΑ το οποίο όχι μόνο πιθανολογείται, αλλά και ΕΠΙΒΑΛΛΕΤΑΙ ΠΟΙΝΙΚΗ ΔΙΩΞΗ κατά των ΥΠΕΥΘΥΝΩΝ * ΥΠΗΡΧΑΝ και άλλα, πού διαβάζω στον ιστότοπο «soccerplus.gr» * ΑΝΤΙΓΡΑΦΩ: «Επίσης υπάρχουν πανό με αναφορές στην υπόθεση του Noor1 και στους νεκρούς μάρτυρες αυτής, στη δολοφονική επίθεση κατά του διαιτητή Θανάση Τζήλου, στην ανακρίτρια που μετανάστευσε στην Αμερική, στη βομβιστική επίθεση στο φούρνο του πρώην διαιτητή, Πέτρου Κωνσταντινέα, ενώ υπάρχει και πανό που κάνει λόγο για στημένους αγώνες * «ΣΤΟ στόχαστρο των οπαδών του ΠΑΟΚ μπήκε και ο υποψήφιος πρόεδρος της ΕΟΚ, Παναγιώτης Φασούλας, με εικόνα που είχε το πρόσωπό του… διαγραμμένο και τη λέξη «Τέλειωσες…»
ΗΤΑΝ ΕΙΣΑΓΓΕΛΕΑΣ ΣΤΗΝ ΤΟΥΜΠΑ ΑΛΛΑ … ΤΙ ΑΚΡΙΒΩΣ ΕΚΑΝΕ ;
*** ΣΤΟ ίδιο όμως κείμενο, υπάρχει και η πολύ ενδιαφέρουσα πληροφορία:* «ΣΤΗΝ Τούμπα βρίσκεται και εισαγγελέας, η οποία άναψε το "πράσινο φως" για την έναρξη του ντέρμπι, μόνο αφού κατέβηκε συγκεκριμένο πανό κατά της κυβέρνησης» !
*** ΩΣΤΕ λοιπόν, ΥΠΗΡΧΕ εισαγγελέας ; * Ο ΟΠΟΙΟΣ μάλιστα επιλήφθηκε της υποστολής του πανό «κατά της κυβέρνησης» ; * ΕΓΩ δεν έχω ιδίαν γνώση, αλλά θα το δεχτώ, διότι αν δεν υπήρχε εισαγγελέας, πιθανόν να μην κατέβαινε ποτέ * Ο ΔΙΑΙΤΗΤΗΣ ξένος, δεν γνωρίζει ελληνικά και μπορεί το πανό να παρέμενε αναρτημένο μέχρι το τέλος του αγώνα * ΣΑΜΠΩΣ και θα μίλαγε κανένας εκεί μέσα ;
*** ΑΛΛΟ είναι όμως το θέμα * ΟΤΙ εντάξει, το πανό κατέβηκε ( τουλάχιστον το ένα, το κεντρικό ) * ΤΑ … άλλα ΕΞΗ ; * ΔΙΕΤΑΞΕ ο εισαγγελέας να κατέβουν και αυτά και να πεταχτούν στα σκουπίδια ; * Η ΜΗΠΩΣ έκρινε ότι δεν ήταν … «ενοχλητικά», ούτε και παρέβαιναν κάποια διάταξη νόμου ; * ΔΕΝ τα έκρινε δηλαδή ΔΥΣΦΗΜΙΣΤΙΚΑ και εναντίον ατόμων και προσώπων, αλλά ΚΑΙ χρησιμοποιούμενα για ΑΝΟΜΕΣ σκοπιμότητες ;
*** ΑΛΗΘΕΙΑ, είμαι πολύ περίεργος, δεν διέκρινε κάποια παράβαση νόμου ο εισαγγελέας, με την φωτογραφία του Παναγιώτη Φασούλα ΔΙΑΓΡΑΜΜΕΝΗ με ένα τεράστιο Χ, με τρόπο πού θύμιζε ΕΠΙΚΗΡΥΞΗ ; * ΑΣΚΗΘΗΚΕ άραγε καμία ΑΥΤΕΠΑΓΓΕΛΤΗ ΔΙΩΞΗ εναντίον των ΥΠΕΥΘΥΝΩΝ του γηπέδου της Τούμπας ; * Η ΜΗΠΩΣ … ΚΑΙ ΑΥΤΟ θα προστεθεί στην πλούσια ύλη των ΠΑΡΑΒΑΤΙΚΩΝ έως και … ΚΑΚΟΥΡΓΗΜΑΤΙΚΩΝ πράξεων από τον περίγυρο του Πάοκ πού κάποια στιγμή θα τεθούν υπ' όψιν κάποιου στελέχους της κυβερνήσεως, π.χ. Γεραπετρίτη, πού θα αναλάβει τις κατάλληλες ενέργειες «άφεσης αμαρτιών» με σκοπό να μη … «διαταραχθεί η ποδοσφαιρική γαλήνη» * ΛΕΤΕ να το δούμε κι' αυτό ; ***
ΤΙ ΣΥΜΒΑΙΝΕΙ ΜΕ ΤΗ NOVA ;
ΠΕΡΙΕΡΓΗ ΕΩΣ ΥΠΟΠΤΗ Η «ΣΥΜΠΕΡΙΦΟΡΑ» ΤΗΣ
ΚΑΤΑ ΤΟΥ ΟΛΥΜΠΙΑΚΟΥ
*** «ΑΓΑΠΗΤΕ Μανώλη, η μετάδοση του αγώνα ΠΑΟΚ-Ολυμπιακού από το συνδρομητικό κανάλι, έβγαλε από τα ρούχα τους φιλάθλους του Ολυμπιακού για μια φορά ακόμα * ΔΕΝ είναι μόνο πως στα στιγμιότυπα που έδειξε εξαφάνισε το γκολ του Μπα και σε έναν αγώνα που έληξε 1-1 έδειχνε μόνο το γκολ που δέχεται ο Ολυμπιακός και όχι αυτό που ισοφάρισαν οι Πειραιώτες
*** ΣΤΗ διάρκεια του παιχνιδιού απέφυγαν στατιστικά, όπως για παράδειγμα τα φάουλ που έγιναν στο πρώτο ημίχρονο και που ήταν συντριπτικά υπέρ του ΠΑΟΚ, αφού ο Ιταλός ρέφερι, από το καρνέ του Περέιρα, σφύριζε αντιολυμπιακά και τα φάουλ ήταν συντριπτικά υπέρ του ΠΑΟΚ
*** ΟΤΑΝ διαμαρτύρεται κάποιος αντίπαλος του Ολυμπιακού-παίχτης ή προπονητής-οι κάμερες του καναλιού ζουμάρουν πάνω του και μας τον δείχνουν επανειλημμένα , προϊδεάζοντας τον τηλεθεατή πως ο Ολυμπιακός ευνοείται * ΑΥΤΟ το γνωρίζουν οι αντίπαλοι των ερυθρολεύκων και διαμαρτύρονται χωρίς λόγο σκόπιμα, διότι γνωρίζουν πως η αφεντομουτσουνάρα τους θα προβληθεί απ΄ το συνδρομητικό κανάλι
*** ΟΤΑΝ πάλι ο Ολυμπιακός έχει κατοχή μεγάλη π.χ. 70-30, δε δείχνουν την ποσοστιαία ένδειξη στα εκατό, αλλά εφευρίσκουν τα λεπτά κατοχής π.χ. 17 με 8, κάτι που δε λέει τίποτα και δεν το καταλαβαίνει κανείς * ΑΦΗΝΩ δε που σκαλίζουν χέρια των παιχτών του Ολυμπιακού πως ακουμπούν τη μπάλα ή και χτυπήματα επίσης, ενώ των αντιπάλων τα …θάβουν
*** ΧΘΕΣ στην Τούμπα τις καρατιές στο λαιμό του Σεμέδο από το νεοφερμένο φορ του ΠΑΟΚ, τα έδειχναν από απόσταση, που δε φαίνονταν τίποτα * (ΔΑΣΚΑΛΕΜΕΝΟΣ φαίνονταν ο φορ του Γκαρσία * ΘΑ μου πεις, με όποιον δάσκαλο θα κάτσεις, τέτοια γράμματα θα μάθεις) * ΑΥΤΑ και άλλα πολλά ήθελα να παρατηρήσω για την κάλυψη των αγώνων του Ολυμπιακού, όχι για τίποτα άλλο, αλλά να μην νομίζουν πως δεν τους καταλάβαμε» Παρασκευή Παρασκευάς ***
Κουτοπονηριές βλαχοπροέδρων
*** «Ο ΤΡΟΠΟΣ να γίνουν εκλογές στην Επο όπως το θέλουν οι εξυγιαντές, δηλαδή πριν την παρέλευση τετραετίας, είναι πολύ απλός και τον ξέρουμε όλοι : * ΝΑ παραιτηθούν όλοι οι συμβουλή * ΓΙΑΤΙ δεν το κάνουν ; * ΔΙΟΤΙ αν το κάνουν, δεν θα είναι αυτού που θα οργανώσουν και διενεργήσουν την εκλογική διαδικασίας, αλλά μια προσωρινή διοικούσα επιτροπή, κι όλοι καταλαβαίνουμε τι θα σήμαινε κάτι τέτοιο για τα μαϊμού πληρεξούσια και τους μπράβους της εξυγίανσης» ***
ΚΑΤΟΡΘΩΜΑΤΑ ΓΚΑΡΣΙΑ : ΕΔΙΩΞΕ ΤΟΝ ΑΜΑΝΑΤΙΔΗ
ΓΙΑΤΙ … ΔΕΝ ΤΟΥ ΕΔΙΝΕ ΤΟ ΔΙΠΛΩΜΑ ΤΟΥ !
*** ΕΙΠΕ : «Δείξαμε ότι οι ομάδες είναι ισάξιες * ΕΙΝΑΙ πρώτοι γιατί εμείς κάναμε λάθη σε προηγούμενα παιχνίδια πού μας στέρησαν βαθμούς» * Γκαρσία, πρώην ποδοσφαιριστής πού προσπάθησε να κάνει τον προπονητή χρησιμοποιώντας το δίπλωμα του βοηθού του Γιάννη Αμανατίδη, τον οποίο απέλυσε επειδή δεν του το έδωσε !
*** ΑΝΤΙΓΡΑΦΩ από τη σχετική δήλωση του Γιάννη Αμανατίδη : * «ΔΕΝ μπορούσα αλλά και δεν ήθελα να θέσω το δίπλωμα μου στη διάθεση κάποιου άλλου, με τον οποίο η συνεργασία μας δεν είναι καλή * ΔΕΝ είχαμε την επικοινωνία την οποία αρχικά είχαμε αναφέρει πως θα έχουμε * ΔΕΝ ήταν έτσι όπως τα είπαμε * ΕΤΣΙ εξέφρασα τη γνώμη μου ότι δε θέλω να προχωρήσω με αυτόν τον τρόπο, προφανώς και ο ίδιος * ΚΑΙ έτσι αποχώρησα από την ομάδα, αν και δεν ήθελα, γιατί θέλω να βοηθήσω, αλλά από την άλλη δε με δέχτηκαν όπως είμαι, και όπως έλεγαν το καλοκαίρι * ΟΤΑΝ ήρθε έπειτα ο Πάμπλο, ο ένας είχε ανάγκη τον άλλον, αυτός δεν είχε δίπλωμα και εγώ τον είχα ανάγκη επίσης».
*** ΔΕΝ ξέρω αν αντιληφθήκατε το είδος και το μέγεθος της «νοοτροπίας» Γκαρσία * ΕΚΒΙΑΣΕ τον βοηθό του, ο οποίος είχε δίπλωμα προπονητή από τη ΓΕΡΜΑΝΙΑ, να του το δώσει να κάνει χρήση * ΚΑΙ όταν εκείνος δεν δέχτηκε να του το δώσει, τον ανάγκασε να φύγει
*** ΚΑΙ τώρα, έρχεται και μας λέει ότι «οι ομάδες είναι ισάξιες» και πως ο Ολυμπιακός δεν είναι πρώτος επειδή αξίζει να είναι, αλλά επειδή … έκανε λάθη ο Πάοκ !
*** ΕΝΤΑΞΕΙ, συνηθισμένοι είμαστε από τις παλαβομάρες προπονητών του Πάοκ * ΕΔΩ ο άλλος, ο Κλεφτοκοτέτσκου όποτε έχανε η ομάδα του έλεγε … «για μένα, νικήσαμε» ! ***
«Τσακ και … Μπα τον έριξε στο καναβάτσο»!..
*** «ΑΓΑΠΗΤΕ φίλε Μανώλη Χρόνια ΚΑΛΑ και ΠΟΛΛΑ * ΤΙΤΛΟΥΣ για τον ΟΛΥΜΠΙΑΚΟ μας και σπουδαίες κατακτήσεις στις εσωτερικές διοργανώσεις και ανέλιξη στις Ευρωπαϊκές με στόχο ΠΑΝΤΑ τις ΚΟΥΠΕΣ * ΠΑΡΑΚΟΛΟΥΘΩΝΤΑΣ την αναμέτρηση του ΘΡΥΛΟΥ με μια από τις ομάδες που ισχυρίζονται , για τους εναπομείναντες οπαδούς τους , ότι διεκδικούν τους εσωτερικούς τίτλους διαπίστωσα το πώς παίζεται το πανάρχαιο " παιχνίδι της γάτας με το ποντίκι "
*** Ο ΤΕΡΑΣΤΙΟΣ ηγέτης ο Βαγγέλης Μαρινάκης , μέσω του Μαρτίνς , άφησε , όπως με το αεκ , να ΝΟΜΙΖΕΙ ο μπάοκ ότι με τον αυτοαποκαλούμενο προπονητή ( ποιανού αθλήματος ; ) έχει τη δυνατότητα να νικήσει τον ΟΛΥΜΠΙΑΚΟ * ΤΗΝ κατάλληλη στιγμή, τσακ και ΜΠΑ τον έριξε στο καναβάτσο με ΤΣΑΛΑΚΩΜΕΝΗ την ψυχολογία του
*** ΤΩΡΑ, γιατί δεν τις φόρτωσε με γκολ και τις δύο μαζί με τις ουρές τους ; * ΔΕΝ παίρνω θέση γιατί δεν έχω όλη την εικόνα * ΙΣΩΣ έτσι να είναι το ΣΕΝΑΡΙΟ του παιχνιδιού * ΝΑ θέλει να τις διατηρεί, ώστε να νομίζουν ότι υπάρχουν * ΠΙΣΤΕΥΩ ότι και αν κατέληγε σε γκολ το υπέροχο σουτ του Τζόλη, πάλι με δύο μπαλιές θα ισοφάριζε ο ΟΛΥΜΠΙΑΚΟΣ και θα είχαμε το μαρτύριο της χαράς που άμεσα γίνεται λύπη * ΝΑ είσαι πάντα καλά, Μιχαήλ Σοφιανόπουλος» ***
*** Γράφεις ΜΠΑ και βγαίνεις ***
Η ΙΣΟΠΑΛΙΑ ΗΤΑΝ Η ΜΕΓΑΛΥΤΕΡΗ ΖΗΜΙΑ ΓΙΑ ΤΟΝ ΠΑΟΚ
*** ΓΙΑ ένα πράγμα δεν έχω καμία αμφιβολία * ΟΤΙ εκεί στον Μπάοκ θα κάνουν ΠΟΛΥ – ΠΟΛΥ καιρό να καταλάβουν το ΠΟΣΟ ΑΣΧΗΜΟ και ΚΑΚΟ αποτέλεσμα ήταν γι' αυτούς η ισοπαλία στην τούμπα με τον Ολυμπιακό * ΗΤΑΝ ό,τι χειρότερο θα μπορούσε να τους συμβεί για μία σειρά από λόγους, ο σπουδαιότερος των οποίων είναι ότι ΧΑΘΗΚΕ μία καλή … ευκαιρία να ΑΠΑΛΛΑΓΕΙ η ομάδα τους από την ΑΝΙΚΑΝΟΤΗΤΑ και την ΣΑΠΙΛΑ, σε όλα τα επίπεδα * ΚΑΙ αγωνιστικά και διοικητικά
*** ΚΑΙ αυτό θα συνέβαινε αν ΕΧΑΝΑΝ προχθές και αυτό ακριβώς είναι πού δεν μπορούν να αντιληφθούν * ΙΣΩΣ όμως να το καταλάβουν, όταν ΧΑΣΟΥΝ και δεύτερη και τρίτη θέση από Αρη και Αεκ * ΔΙΟΤΙ τα ζωντόβολα ΑΡΝΟΥΝΤΑΙ να δεχτούν τη μεγάλη αλήθεια * ΟΤΙ αντίπαλός τους ΔΕΝ ΕΙΝΑΙ πλέον ο Ολυμπιακός, αλλά αυτές οι δύο ***
*** "ΜΠΗΚΕ φουριόζος στο γραφείο ο Αλέξης – ΤΙ έγινε, κέρδισε η ΠΑΟΚάρα ; – ΜΠΑ !»
*** «ΜΑΣ έκοψε 2 βαθμούς η δεύτερη ομάδα της Θεσσαλονίκης που είναι μέτοχος ο σερβιτόρος Καλπαζίδης * ΕΙΝΑΙ να σκας… #46»
*** ΚΑΤΟΡΘΩΜΑΤΑ ενός λαϊκού ήρωα της Τούμπας * ΠΗΓΕ να κάνει τον προπονητή με ξένο δίπλωμα, ο άλλος δεν του το έδωσε και τον … απολύσανε ! ***
*** Η στήλη δημοσιεύθηκε στην εφημερίδα Κόκκινος Πρωταθλητής, στις 15/1/2021. ***
10. ΔΕΝ ΣΑΣ ΓΡΑΦΑΜΕ ΚΑΙ ΓΙΑ ΤΟΥΣ "ΑΝΤΙ-FA", ΣΤΟ ΚΑΠΙΤΩΛΙΟ, ΣΤΙΣ 06-01-2021, ΓΙΑ ΠΡΟΒΟΚΑΤΣΙΑ, κλπ;
ΒΡΕΙΤΕ ΚΑΙ ΔΙΑΒΑΣΤΕ ΚΑΙ ΠΑΛΙ, ΤΙ ΑΚΡΙΒΩΣ ΓΡΑΦΑΜΕ ΠΡΙΝ ΑΠΟ ΛΙΓΟ ΚΑΙΡΟ!..
At Least One Leftist Was Inciting the Capitol Attack
John Sullivan's presence in the Capitol isn't new information. His videos, watermarked JaydenX, showed the Ashli Babbitt shooting and made the rounds of the internet. And considering his vocal social media presence under that name and his interviews afterward, he made no secret of his political orientation.
But he was selling his presence as being there to document the clashes. The DOJ however makes it clear that he was inciting it.
After the crowd broke through the last barricade, and as SULLIVAN and the others approach the Capitol Building, SULLIVAN can be heard in the video saying at various points: "There are so many people. Let's go. This shit is ours! Fuck yeah," "We accomplished this shit. We did this together. Fuck yeah! We are all a part of this history," and "Let's burn this shit down."

Later, SULLIVAN's video includes footage of individuals climbing a wall to reach a plaza just outside the Capitol Building entrance, as seen in the screenshot below. As individuals are climbing the wall, SULLIVAN can be heard saying, "You guys are fucking savage. Let's go!"

At one point, SULLIVAN can be heard telling one of the individuals climbing the wall to give SULLIVAN his hand as individuals in the crowd are calling to help people up the wall.

The video records SULLIVAN's entrance into the U.S. Capitol building through a broken window:

SULLIVAN, once inside the Capitol Building, roamed the building with other individuals who unlawfully entered. During one of his interactions with others, SULLIVAN can be heard in the video saying, "We gotta get this shit burned." At other times as he is walking through the Capitol, SULLIVAN can be heard saying, among other things, "it's our house motherfuckers" and "we are getting this shit."

At one point in the video, SULLIVAN enters an office within the U.S. Capitol, as seen in the screenshot below. Once inside the office, SULLIVAN approaches a window, also seen in the screenshot below, and states, "We did this shit. We took this shit."

At another time in the video, SULLIVAN is walking down a hallway in the 14 U.S. Capitol with a large group of people. SULLIVAN pans to a closed door and can be heard saying, "Why don't we go in there." After someone hits against the door, SULLIVAN can be heard saying, "That's what I'm sayin', break that shit." Further down the hall, SULLIVAN can be heard saying, "It would be fire if someone had revolutionary music and shit."
Sullivan sounds like a fairly typical BLM/Antifa rioter here. Right down to the "revolutionary music" part. Trump supporters are not looking for "revolutionary music". Nothing he says sounds like a conservative protester. But then it's not clear that he's pretending to be one. Anyone who took him for one is an idiot.
But he is inciting violence by the very people he then goes on to describe as "Trump terrorists".
On social media he acts as if he's documenting crimes, and, like a whole bunch of the other suspects contacted by investigators, he's happy to send them everything.
That was not a good decision.
He assumed that he would get a pass the way he had from the media. Instead the FBI is dragging him in.
Some people are flagging his interactions with police here.
In addition, several times during the video, SULLIVAN encounters law enforcement officers who are trying to prevent further advancement through the building by those who entered unlawfully. In at least two encounters, SULLIVAN can be heard on the video arguing with the officers, telling them to stand down so that they do not get hurt. Among other things, SULLIVAN can be heard telling officers, "you are putting yourself in harm's way," "the people have spoken," and "there are too many people, you gotta stand down, the people out there that tried to do that shit, they got hurt, I saw it, I'm caring about you."

Less than two minutes later, while officers are still at the doors and as others yell to break the glass windows in them with various objects, SULLIVAN can be heard saying, "Hey guys, I have a knife. I have a knife. Let me up."
This is fairly typical of what experienced lefty activists do when dealing with police at protests. Conservatives assume that it's all direct confrontation. It actually veers in a manic-depressive way from this kind of gaslighting to violent assaults. That's what makes it disconcerting.
The takeaway for conservatives from Sullivan and from this whole mess is that marches and rallies need to have clear organizational structure and leadership, and have to keep away the sorts of people, whether from the far-left or the far-right, looking for a violent confrontation. Conservatives aren't collectivists and don't function that way, but it creates a vacuum into which all sorts of bad actors have stepped.
11. Σας γράψαμε… κάτι πρόσφατα, έτσι, έ; 
LANDCOM: NATO RAPID DEPLOYABLE CORPS

TURKEY

OFFICIALLY ASSUMES NATO RESPONSE FORCE ROLE, 2021
ISTANBUL – NATO Rapid Deployable Corps (NRDC) Turkey assumed responsibility as NATO Response Force (NRF) land component for 2021 in a ceremony at their headquarters in Istanbul, Turkey on Tuesday, January 12, 2021.
They take over for the Strasbourg, France-based Eurocorps who had the mission for all of 2020.
NRDC-Turkey's official preparation began during LANDCOM-led Exercise Eurasian Star in late 2019, and culminated last December during Exercise Steadfast Jupiter-Jackal 2020 where they were declared combat ready. NATO Allied Land Command Commander, U.S. Army Lieutenant General Roger L. Cloutier, presided over the handover ceremony held on the headquarters grounds of NRDC-Turkey.
Lieutenant General Roger Cloutier, Commander for NATO Allied Land Command, hands the NATO Response Force land component pennant to Lieutenant General Kemal Yeni, Commander of NATO Rapid Deployable Corps-Turkey, during the NRDC-Turkey/Eurocorps handover takeover ceremony.
Today, as we attend this ceremony, we face adversaries who actively look to destabilize, create disorder and gain military advantage over the Alliance,
said Lieutenant General Cloutier. "What I have seen, during the preparation of NRDC-Turkey for their NRF Combat Readiness Evaluation, sends a very strong message to any adversary who thinks they can challenge NATO."
Lieutenant General Roger Cloutier, Commander for NATO Allied Land Command, delivers his keynote address during the NATO Rapid Deployable Corps-Turkey/Eurocorps handover takeover ceremony.
The ceremony marks Eurocorps' official transition from the role as the ready stand-by force – the NATO land headquarters on-call to respond on short notice to a crisis, contingency, or operation – to the role of the trained stand-down force.
"I feel very proud and deeply honored to stand here today to transmit the NATO NRF Land Component Command pennant to NRDC-Turkey's Commander. This ceremony marks the smooth hand over take over between our two headquarters and highlights how continuity, and readiness are serious within NATO," said Eurocorps' Commander, French Army Lieutenant General Laurent Kolodziej.
Lieutenant General Laurent Kolodziej, Eurocorps Commander, prepares to hand over the Nato Response Force land component pennant to NATO Rapid Deployable Corps Turkey.
"The NRF is, for me, one of the most important missions with our alliance for two main reasons: First, this unique, ready-to-go set of forces is the first at hand to respond to any unforeseen crisis," said Lieutenant General Laurent Kolodziej. "Second, it is also a 360-degree crisis response system that needs to be flexible, mobile, adaptive, equipped, trained, and motivated. In a nutshell, this is called readiness."
Turkish Army Lieutenant General Kemal Yeni, NRDC Turkey Commander, embraced this new role for his Corps Headquarters, and gave credit for his Corps' hard work to the nations that make up the Alliance.
Lieutenant General Kemal Yeni, NATO Rapid Deployable Turkey Commander, delivers remarks following assumption of the NATO Response Force land component mission from Eurocorps.
"Your countries have committed your own sons and daughters to work in this headquarters; prepared to fight a common enemy as a demonstration of your commitment to the Alliance and a collective defence," said Lieutenant General Yeni.
LANDCOM, as NATO's advocate for land domain expertise, is responsible for enabling land domain readiness, interoperability, standardization, and competency across Allied land forces. Part of the way they do this is through Combat Readiness Evaluation, or CREVAL, for NATO Land Forces.
Execution of this CREVAL was not without its challenges. LANDCOM's Italian Army Colonel Massimo Crocco, who led LANDCOM's evaluation team in Istanbul during Exercise Steadfast Jupiter Jackal, emphasized that some adaptations were applied during the CREVAL due to COVID restrictions.
"COVID issues only partially reduced some capabilities [during execution of the CREVAL] – as in everywhere in the world – but the essential actions and the scheduled training program was accomplished without any major concerns," he said.
The three NATO Commanders march onto the ceremony grounds to mark the beginning of the NATO Rapid Deployable Corps-Turkey/Eurocorps handover takeover ceremony.
The evaluation team itself conducted evaluation operations in several locations, working to provide the proper analysis and assessment, both in the physical evaluation location and remotely. They did so by leveraging the physical linkage between the members deployed in Istanbul and the remote affiliated entities at LANDCOM headquarters in Izmir, NRDC Italy near Milan, and Rapid Reaction Corps France in Lille.
There was learning across the board throughout exercise execution.
"NRDC-Turkey has an excellent culture of continuous improvement, a learning organization. This is a trend observed in all levels of the staff," said Colonel Crocco. "They conducted an effective exercise, studied all recommendations from the LANDCOM CREVAL team, and implemented corrective action plans to refine their procedures and processes before the execution phase began."
He went on to emphasize that the CREVAL team engaged in peer-to-peer coaching with the NRDC-Turkey staff throughout the exercise.
The NRF was established in 2002 to provide the Alliance with an immediate and credible response capability for the range of military operations. Though it has evolved over the past 18 years, readiness remains at its core. The decision to use the NRF requires political consensus taken on a case-by-case basis by the North Atlantic Council.
NRDC-Turkey is not the only Turkish army unit designed to respond to crisis or conflict on a moment's notice for 2021.
"NRDC-Turkey assumes the NRF land component command role alongside our own 66th Mechanized Brigade, who with their allied partner units, are held as the Very High Readiness Joint Task Force," said Lieutenant General Yeni.
The Turkish army officially took the lead of NATO's VJTF January 1, placing thousands of soldiers on standby, ready to deploy within days.
A group photo of the key leaders and attendees for the NATO Rapid Deployable Corps-Turkey/Eurocorps handover takeover ceremony.
Lieutenant General Yeni highlighted the fact Turkey has made substantial investments into the unit, making it among the most mobile in NATO, particularly in the area of logistics and ammunition requirements planning. In addition, the latest models of Turkish armed vehicles, anti-tank missiles and howitzers have been allocated to the force.
After presiding over the transfer of NRF land component responsibilities, Lieutenant General Cloutier stressed NRDC-Turkey's critical new role in the protection of the Alliance.
"NRDC-Turkey and their assigned formations are ready to deter, defend and defeat anybody who threatens or attacks the Alliance's territory," he said.
Lieutenant General Yeni also emphasized his organization's readiness for the mission.
"NRDC-Turkey HQ is today capable of commanding and controlling activities, missions, and operations throughout peace, crisis, and conflict," he said.
Story by Public Affairs Office at LANDCOM
12. ΤΑ ΠΑΡΑΚΑΤΩ! ΑΥΤΑ ΚΑΙ ΑΝ ΔΕΝ ΣΑΣ ΤΑ ΕΧΟΥΜΕ ΕΠΑΝΕΙΛΗΜΜΕΝΩΣ ΕΠΙΣΗΜΑΝΕΙ!.. 
PM Benjamin Netanyahu and US Secretary of State Mike Pompeo in Jerusalem, Mar. 20, 2019. (Hadas Parush/Flash90)
Pompeo: Four Years of Success in US-Israel Ties, Unprecedented Achievements Under Trump Administration
Jan 15, 2021
By Yakir Benzion, United With Israel Secretary of State Mike Pompeo took time out during his final week in office to shout out the special friendship between the United States and Israel, summarizing the achievements during the Trump administration and pointing out the bipartisan nature of the shared values between the two allies."You can tell a lot about a nation from its friends. We embraced the only nation in the Middle East that respects democracy, the rule of law, human rights, and freedom. Long may it ever be so," Pompeo tweeted in a series of comments summing up the Trump Administration's special relationship with the Jewish State."America has no greater friend than Israel and the people of Israel," Pompeo said. "No administration has done more to partner with the Middle East's most vibrant and tolerant democracy, Israel, than we have."Pompeo also praised Prime Minister Benjamin Netanyahu's leadership, saying: "Faith matters. History matters. Democracy Matters." He tweeted pictures of himself and Netanyahu at the Western Wall of the ancient Jewish Temple and inside Jerusalem's Church of the Holy Sepulchre."Thank you PM @Netanyahu for all that you do to secure freedom and religious liberty in your country and in your region. You are a good and great friend."The Secretary listed the top achievements in the past four years, starting with the decision to finally put into place an act of Congress that recognized Jerusalem as Israel's capital and moved the embassy from Tel Aviv to Jerusalem despite objections that it could spark a new Middle East war.

"Foreign policy elites predicted the world would end if we moved our Embassy to Jerusalem, the eternal capital of the Jewish people and the State of Israel since the country's founding. We did it anyway. No WWIII. Sky still above us," Pompeo tweeted. He noted the administration also overturned a longstanding State Department rule that refused to allow American citizens born in Jerusalem to have their birthplace as "Israel" rather than "Jerusalem" – they now have the choice.

Other decisions during his tenure included American recognition of Israeli sovereignty over the Golan Heights and declaring that "Israeli settlements in Judea and Samaria are not ​per se inconsistent with international law" – invoking American policy dating from the Reagan Administration. New State Department guidelines ensured that products made under Israeli authority in Judea and Samaria can now be be labeled "Made in Israel."

Pompeo also called out the problems in resolving the conflict with the Palestinians, noting that the United Nations Relief and Works Agency that that inflates the number of Palestinian refugees to 5 million is a major obstacle to peace.

"Taxpayers deserve basic truths: most Palestinians under UNRWA's jurisdiction aren't refugees, and UNRWA is a hurdle to peace. America supports peace and Palestinian human rights; UNRWA supports neither. It's time to end UNRWA's mandate," he said.

"We suspended funding to UNRWA, which is riddled with waste, fraud & concerns of support to terrorism. UNRWA is not a refugee agency; it's estimated 200,000 Arabs displaced in 1948 are still alive and most others are not refugees by any rational criteria."

And in what he called just "more common sense," in 2018 the State Department designated Hamas Political Bureau leader Ismail Haniyeh as a terrorist. "Because he is," Pompeo said.

In the battle against anti-Semitism, Pompeo held the first-ever U.S. conference to fight online hate noting that Iran is one of the biggest sources, where its leaders continuously call for "death to Israel" and promote hatred of the Jewish state.

Pompeo took pride that President Trump extended Title VI of the Civil Rights Act to protect Jewish American students, who face increasing harassment in schools and on college campuses, and ruled that the anti-Israel Boycott, Divestment and Sanctions (BDS) campaign is a manifestation of anti-Semitism.

In what appeared to be a parting a message for the incoming Biden administration, Pompeo tweeted that "No Administration has done more to bring lasting peace to the Middle East than that of President Trump," after Trump successfully brokered new peace agreements between Israel and four Arab states: the United Arab Emirates, Bahrain, Sudan and Morocco.

"The recipe for Middle East peace is clear. Support friends and true partners, confront enemies, reject appeasement, aid those in need. Make room for peace under America's protective umbrella." Pompeo stated.

13. 
-/-