1.Κε Ιγνατίου!
Ξεχάσαμε να σε ρωτήσουμε! Ήταν καλή η… πού… , που έφαγες πρόσφατα, απ' τους τόσο πολύ αγαπημένους σου «ΔΗΜΟΚΡΑΤΙΚΟΥΣ» και συγκεκριμένα σ' εκείνη την συνέντευξη Τύπου που παρέστης;
Δεν έχει αισθήματα η πολιτική Ιγνατίου! Ξύπνα! Εκτός, αν είναι τόσο μεγάλος ο… μισθός σου, οπότε, ξέροντάς σε, εκτιμούμε πως κάθε ατομική σου ξεφτίλα είναι και θα είναι αποδεκτή από εσένα!..
2. Αυτή η Αραμπατζή, η εκ Σερρών βουλευτής της ΝΔ, που «τα 'χωσε» στον φερόμενο ως Αρχηγό του παρακρατικού «ΣΟΡΟΣ-ΣΥΡΙΖΑ», με συμπεριφορά Αρχι-Μπράβου κλέφτη, κατά δήλωσίν του, όταν ήταν Δήμαρχος, Πολλάκη, είναι γυναίκα με πολλά… «γκατς»! Ειδικά το νεύρο της είναι για αναφορά, ως παράδειγμα, σε διδασκαλίες του πώς πρέπει να στήνεται κάποιος, όταν πρόκειται να μιλήσει, αναλόγως βεβαίως του κάθε φορά προς ανάπτυξη θέματος!
3. Κυκλοφορούν ελεύθερα στην Αλβανία φιλο-Σκοπιανές ή Σκοπιανές ε/φ! Μετά την «ΙΛΙΝΤΕΝ», τώρα και η… «ΠΡΕΣΠΑ».
4. Ο ελληνοποιημένος Αλβανός, που κλώτσησε το γατάκι στην θάλασσα, ευρισκόμενος σε ταβέρνα στην Εύβοια και μετά (αρχικώς) βγήκε και έβρισε χυδαία όσους δικαίως τον έκραξαν, μέχρι, λίγο μετά, να κάνει ο ίδιος το… γατάκι και να ζητάει συγγνώμη, είχε προφυλακιστεί το 2017 για 18 μήνες, για μεταφορά 67 κιλών καννάβεως από την Αλβανία και σήμερα κυκλοφορεί ελεύθερος, διότι δεν έχει γίνει ακόμα η δίκη του!
Είναι ο ίδιος, ο οποίος είχε γράψει πάνω στον σκύλο του, με πράσινη μπογιά, «Θ.13».
Πού κατάντησε η Πατρίδα μας, ρεεεεεεεεεεεεεεεεεεεεεεεεεεεε;
Είναι αυτοί, οι με διπλή (οι περισσότεροι) υπηκοότητα, Β΄ γενιάς στην Ελλάδα Αλβανοί, … Κε Αποστολίδη, τέως Α/ΕΥΠ, βαριά αλβανικής συνειδήσεως και μαθημένοι απ' τα σπίτια τους να είναι μισέλληνες, (από γονείς που έμαθαν στα Σχολεία του Χότζα να μισούν κάθε τι ελληνικό), που υπηρετούν (λέμε τώρα), για 3 μήνες στις ΕΕΔ (πολλοί εξ αυτών το «παίζουν» και Β.Η.) και κάνουν τον αλβανικό δήθεν αετό και άλλα πολλά, έχοντας (αρκετοί εξ αυτών) «Ποινικό Μητρώο» ή Φάκελο στην ΕΛΑΣ / «Ασφάλεια», κυρίως από υποθέσεις ναρκωτικών, συμμετοχής σε ξυλοδαρμούς, σε συμμορίες, κλπ.
Μόλις, κάποιοι εξ αυτών, προ ετών, εστάλησαν να υπηρετήσουν στον Ν. Έβρου, τότε… όλως τυχαίως οι αλβανικές ε/φ είχαν γράψει πως, «οι Έλληνες στέλνουν τα παιδιά μας να σκοτώσουν Τούρκους»!.. Καταλάβατε!..
5. Το 21%, όπως διαβάζω, των μωρών που γεννιούνται στην Ελλάδα, είναι… αλλοδαπά (sic)!..
6. Η ομιλία του Ε/Π-Θ Κ.Κ.Μ., στις 17-05-2022, στο Α/Κογκρέσο, μετά από απόφαση του Νο «1» «ΠΑΡΑΤΗΡΗΤΗ» και «ΟΡΓΑΝΟΥ» των «Παγκοσμιοκυρίαρχων», λέγε με Νάνσυ Πελόζι, θα πρέπει να είναι ΕΛΛΗΝΙΚΗ(!), ήτοι βασισμένη στις διαχρονικές ελληνικές αρχές και αξίες 3500 ετών, δομημένη άριστα από τα… υλικά που ανέδειξαν την χώρα μας σε παγκόσμιο γεννήτορα του ανθρώπινου Πολιτισμού, ομιλία ενός Π-Θ, ο οποίος θα μεταφέρει με τα όσα θα πει την πολιτισμική αυτοκρατορική μας και σήμερα παρουσία, η οποία συνεχίζει να μας συνοδεύει, παρ' ότι το ελληνικό ΕΘΝΟΣ δεν είναι πια, όπως κάποτε, αυτοκρατορία (δις)!
ΟΛΟΙ ΕΚΕΙ ΣΤΗΝ Α/ΒΟΥΛΗ («ΣΠΙΘΑΜΙΑΙΟΙ», «ΚΑΝΟΝΙΚΟΙ» και «ΜΕ ΠΟΛΥ ΔΥΝΑΤΟ ΜΥΑΛΟ»), ΘΑ ΠΡΕΠΕΙ ΝΑ ΑΝΤΙΛΗΦΘΟΥΝ ΠΟΙΑΣ ΧΩΡΑΣ Ο ΕΠΙΚΕΦΑΛΗΣ ΤΟΥΣ ΟΜΙΛΕΙ!..
Ο Φρανσουά Μιτεράν (κατηγορηθείς κάποτε και ως συνεργάτης των ΝΑΖΙ, θα το θυμάστε), είχε δηλώσει πως, «αν ήμουν εγώ Π-Θ της Ελλάδος, θα χρησιμοποιούσα ως… πυρηνικό μου όπλο τον ε/Πολιτισμό»!..
Άρα, Κε Π-Θγέ, λίγο και στοχευμένα… Τουρκία, (λες και δεν ξέρουν την αλήθεια οι Αμερικανοί για την Τουρκία), πιο λίγη… Συμμαχία, που πιθανότατα να εκληφθεί, εκεί, αλλά και εδώ, ως άλλη μια βαθεία… υπόκλισή μας στο ισχυρότατο Νο «1» της «Παγκοσμίου Κ-Β», λέγε με Α/Κ-Β, και ακόμη λιγότερη… Ουκρανία, αφού την έχουν, όχι απλώς βαρεθεί, αλλά σιχαθεί αυτήν την συνεχή αηδή λειχία οι «Κοσμοκυρίαρχοι», που δεν θα είναι εκεί, αλλά θα… ακούνε!..
7. Πόσο συμβατή ήταν η πρόσφατη δήλωση Λουκασένκο, πως είναι αντίθετος με τα όσα οι Ρώσοι λένε τελευταίως για τα πυρηνικά*, κλπ, με εκείνη που είχε προ καιρού κάνει, όταν είχε πει, πως, αν οι Δυτικοί μεταφέρουν πυρηνικές κεφαλές στην Πολωνία και στην Λιθουανία, τότε η χώρα του θα πάψει να είναι χώρα δίχως πυρηνικά και πως θα ζητήσει πυρηνικά όπλα, από τον Πούτιν;
Κε Λουκασένκο… ;
* Οι Ρώσοι φέρεται να έχουν 6257 πυρηνικές κεφαλές!
8. Τώρα που γράφονται αυτές οι γραμμές, ποιος ελέγχει το μεγαλύτερο πυρηνικό Κέντρο της Ευρώπης, στην Ζαπορίζια της Ουκρανίας (έχει 6 αντιδραστήρες = 6… Τσερνόμπιλ), οι ΟΕΔ, οι ΡΕΔ ή… κανείς; Ποιος θα μας απαντήσει; (Ξέραμε ότι στις 05-03-2022 το είχαν «πάρει» οι ΡΕΔ).
9. Ξύπνησαν οι «ΟΕΔ» και δήλωσαν πως οι… «Πληροφορίες» τους ανακάλυψαν πως το σχέδιο των Ρώσων είναι η κατάληψη του συνόλου σχεδόν της Α. Ουκρανίας, παρουσιάζοντας Χάρτη με τις συγκεκριμένες γεωγραφικές περιφέρειες της χώρας τους, που φέρεται να διεκδικούν οι ΡΕΔ!..
Από την 1η σχεδόν στιγμή, δεν σας γράψαμε εδώ ΑΚΡΙΒΩΣ(!) το τί θέλουν οι Ρώσοι στρατιωτικά στην  Ουκρανία; (Και με στρατιωτική, και μη, ορολογία);
10. Πόσοι τελικά, έως τώρα, Ουκρανοί την… «εποίησαν» από την χώρα τους; 10 εκ-ρια ή περισσότεροι;
11. Όλα τα τ/Κόμματα, πλην του «ΑΚΡ», έχουν επαφές με την Αγγλική Πρεσβεία στην Άγκυρα και βεβαίως με το Α/Προξενείο, στην Πόλη!..
12. Τί έγινε με την αποκληθείσα «Στρατιωτική Πυξίδα» της ΕΕ, που αναφερόταν σε μια αρχική δύναμη 5.000 ανδρών και γυναικών, για τον… νέο Ευρωπαϊκό Στρατό; Όταν τα έλεγαν αυτά, είχαν ρωτήσει τις… Η.Π.Α.; Αχαχαχαχαχαχαχα
13. Τα Κράτη στην Ευρώπη οδηγούνται, έτσι όπως πάει το πράγμα, προς την χρεοκοπία, (οπότε καταλαβαίνετε τί θα γίνει και στον υπόλοιπο μετά Κόσμο), αφού οι… Τράπεζες των «Διεθνών Εβραίων» μοιάζουν να μην αρκούνται στο να έχουν μόνον δούλους τους, τους κατοίκους του Πλανήτη, αλλά μάλλον να τους θέλουν… αλοιφή!
Οι άνθρωποι στην Ευρώπη, την πιο… πολιτικοποιημένη υποτίθεται από τις 5 Ηπείρους της Γης, αρχίζουν πια να σιχαίνονται την πολιτική και τους πολιτικούς!
14. Θα μπορούσε μια πχ Ισραηλινή ε/φ ή κάποιος πχ Ι/Οργανισμός – Ι/Ινστιτούτο, κλπ, να παρουσιάσει μια –όσο το δυνατόν- αντικειμενική εμπεριστατωμένη αναφορά – γνώμη – άποψη, κλπ, της μέχρι τώρα πορείας της Ι/Κ-Β Μπένετ – Λάπιντ (Ακροδεξιοί + Κέντρο + Άραβες), με… ενσωματωμένη και το πώς αυτήν την πορεία, την… θεάται και αντιμετωπίζει το Παλαιστινιακό… στοιχείο και αυτό της «Δ. Όχθης» (Μ. Αμπάς), αλλά και αυτό της «Λωρίδος της Γάζας»;
15. Ο Μεχμέτ ΑΤΖΕΤ ξέχασε (στο άρθρο του για την πρόσφατη επίσκεψη του Τ/ΥΠΕΞ στην Λ. Αμερική και ειδικότερα στην Κολομβία), να μας… ενημερώσει, για το αν συνεχίζει η «SADAT» να κάνει εμπόριο κοκαϊνης με την χώρα αυτήν, όπως άλλωστε και ο… χαμένος πια Αρχι-Μαφιόζος και παλαιός πράκτορας της ΜΙΤ Πεκέρ είχε δηλώσει!.. (Θα θυμάστε εκείνη την συνέντευξή του, στην οποίαν μάλιστα ο… χαμένος Πεκέρ είχε αναφερθεί και στην… συζήτηση του Μετίν ΚΙΡΑΤΛΙ, του Δντού διοικητικών υποθέσεων της Τ/Προεδρίας, με τον Οικονομικό Δντη της «AL NUSRA», Αμπντούλ ΑΜΠΝΤΟΥΡΑΧΜΑΝ, κλπ).
16. Αλήθεια! Θα ήθελε ο Μαυροβούνιος Π-Θ Κος ΤΖΟΥΓΚΑΝΟΒΙΤΣ να μας πει, αν έχει και τί ακριβώς, σχέση με τα τρομοκρατικο-Ισλαμιστικά κυκλώματα της Μ. Ανατολής και της Τουρκίας;
Επίσης! Τί αποτελέσματα είχε η προ καιρού επίσκεψή του στα Η.Α.Ε.;
17.
Israel reportedly readying to assassinate Hamas leaders abroad
Hamas's senior political leader Ismail Haniyeh, right, and his deputy Saleh Arouri in 2018. (Mohammad Austaz/Hamas Media Office via AP).
Israel is said to have notified foreign allies it is preparing to hit senior Hamas figures in Lebanon, Qatar and other countries.
By David Hellerman, World Israel News
As a wave of Palestinian terror attacks continue, Israel is said to have notified foreign allies it is readying plans to assassinate Hamas leaders living abroad, the Times of London reported on Monday.
The report quoted sources in the intelligence community saying that "a clear message" needs to be sent to Hamas.
According to the Times, instead of carrying out targeted assassinations against Hamas leaders in Gaza, Israel would instead strike against terror personalities living in places such as Lebanon and Qatar.
Mideast media reports say that Turkey has moved to expel Hamas figures operating on its soil as Ankara tries to draw closer to Israel.
Among the senior Hamas officials identified by name as potential targets were Saleh al-Arouri and Zaher Jabarin.
Arouri commands Hamas terror operations in Judea and Samaria while reportedly dividing his time between Lebanon, Qatar and Turkey. He masterminded the kidnapping of three Israeli teenagers in 2014 which escalated into Operation Protective Edge.
Zabarin is responsible for the terror organization's finances.
A number of Palestinian terror figures have been killed abroad in what have been described as Mossad assassinations. The most recent ones include:
• Fadi Mohammed al-Batsh, an electrical engineer who reportedly helped design Hamas rockets: gunned down in Malaysia in 2018.
• Mohammed al-Zoari, an engineer who was a key figure in Hamas's drone program: killed in Tunisia in 2016.
• Mahmoud al-Mabhouh, who procured weapons for Hamas: killed in Dubai in 2010.
Hamas and Palestinian Islamic Jihad have vowed to resume missile attacks and suicide bombings if Israel renews targeted assassinations on Gaza terror leaders.
In an incendiary speech on April 30, Hamas's Gaza chief Yahya Sinwar called for a regional war if Israel, he claimed, threatened the status quo on Jerusalem's Temple Mount.
In the past seven weeks, 19 Israelis have been killed in terror attacks.
In the most recent attack, four Palestinians tried to infiltrate the Jewish community of Tekoa, south of Jerusalem on Sunday evening. One Palestinian was shot and killed, the other three escaped.
Also on Sunday, an Israeli Border Police officer was stabbed and moderately wounded by a Palestinian in Jerusalem by the Old City's Damascus Gate.
18.
Havada büyük tuzak kokusu var
07.05.2022
2023 Haziran seçimlerinin yapılacağı tarihe kadar geçecek olan dönem, Türkiye için tam bir sinir harbi içinde geçecek.
Ve en sinir bozucu söylem/eylemler, mülteciler/sığınmacılar üzerinden yürütülen provokasyonlarla karşımıza çıkacak.
Umut edelim, sinir harbi olarak kalsın, daha kötüsü olmasın.
Profesyonel provokatörler, kitleleri kaos ve kargaşa iklimine sürüklemek isteyenler sanki bir şeyler için aceleleri varmış gibi atağa geçmiş haldeler.
Sadece seçimler değil, son dönemde dış politikada geliştirdiği kritik inisiyatifler de, Türkiye'yi kendi haline bırakılamayacak kadar önemli bir ülke haline getiriyor.
Örneğin, Rusya'nın Ukrayna işgali sırasında alınan pozisyon.
Dışişleri Bakanı Mevlüt Çavuşoğlu, NATO'da bazı ülkelerin savaşın sürmesini istediğini söylemişti.
İsim vermedi ama o ülkelerin hangileri olduğunu cümle alem biliyor.
Türkiye'nin arabuluculuğunda İstanbul'da gerçekleşen müzakereler sonrası, Rusların Kiev'den çekilme kararı almasıyla ateşkes umudu ortaya çıktığında bu güçler, Ukrayna'ya masayı devirttiler.
Niçin?
Savaşın sürmesini istedikleri için.
Ukrayna cumhurbaşkanı Zelenski'nin Yunan medyasına verdiği demeçle Türkiye'yi Rus turistler üzerinden hiç de hafif sayılmayacak cümlelerle suçlamasını da hatırlatmış olalım.
Zelenski'nin kendi kararıyla o demeci verdiğinden ciddi kuşkularım var.
O densizliğin arkasında da, başka bir akıl olmalı.
Bir takım güçler, bu kritik süreçte Türkiye'yi kritik kararlar almaya, tercihler yapmaya zorluyor.
Kaos senaryoları üzerinden elini zayıflatmaya, gardını düşürmeye çalışıyorlar.
Ukrayna'ya da böyle yapıp, savaşın tam göbeğine taşımayı başarmadılar mı?
Tercihin yap, bizden misin? Onlardan mı dayatması yaparak.
Türkiye'de iktidarın direnç gösterip, Ukrayna savaşındaki dengeli tutumunu sürdürme kararlılığını ortaya koyması ile, sığınmacılar üzerinden toplumu kin ve nefret duygularıyla ayaklanmaya davet etme girişimleri arasında ilişki kurmak, yabana atılabilecek bir düşünce olamaz.
Turizmde yaz sezonunun başlangıcına az bir vakit kaldı.
Ekonomi için bu yılki turizm gelirleri oldukça önemli hale geldi.
Ukrayna savaşını tetiklemesiyle enerji fiyatlarında fahiş artışlar oldu bu kış.
Doğalgaz fiyatları büyük artış gösterdi.
Yıllık ortalama 40 ile 50 milyar dolar arasında seyreden enerji maliyetleri, fahiş fiyat artışları yüzünden yüz milyar dolar seviyelerine yaklaştı.
Bu nedenle cari açık rakamları beklenenin üzerinde seyretti.
Bu açığın turizm gelirleriyle kapanması öncelikli hedefler arasında yer alıyor.
Tam da bu ortamda, yani turizmde yaz sezonunun yaklaştığı, turistlerin tatil destinasyonları için nihai karar aşamasında oldukları bir ortamda, sosyal medya üzerinden halkı sığınmacıların üzerine yürütecek tarzda kışkırtıcı paylaşımlar birden artış gösterdi.
Mahir Kaynak'ın kitle psikolojisi üzerine kitap yazan akademisyen kızı Deniz Ülke Arıboğan, bu paylaşımların yabancı istihbarat birimleri tarafından hazırlanıp sürüme sokulduğunu söylüyor.
Kitlelerin psikolojisini yönetme anlamında istemli ve sistemli bir kampanya ile karşı karşıyayız anlayacağınız.
İstanbul Valiliğinin yaptığı son açıklamanın böyle bir farkındalık üzerine geliştiğini tahmin ediyorum.
"Gördüğünüz her yabancıyı Suriyeli sanmayın" demeye getiren bir açıklamaydı o.
Sessiz istila safsatasına verilmiş bir cevap aynı zamanda.
Anlıyoruz ki, İstanbul'a yılın ilk üç ayında gökten turist yağmış.
Açıklamaya göre, yüzde 112'lik artışla İstanbul'u ziyaret eden turist sayısı 2 milyon 904 bin 460'a ulaşmış.
İçişleri Bakanı Süleyman Soylu da, TGRT'de Ercan Gürses'in programında Ortadoğu coğrafyasından geçen yıl 4 milyon ziyaretçinin geldiğini açıkladı.
Acelenin bir sebebi de bu galiba.
İnsanlar sokakta gördükleri her yabancıyı sığınmacı sansınlar, kin ve nefret duygularıyla dolup taşıp, onlara saldırsınlar!
Sonra da Türkiye, hiçbir yabancının sokaklarında güvenli şekilde yürüyemediği bir ülke haline dönüşsün.
İçişleri Bakanı Süleyman Soylu, göç ve sığınmacılar konusunda samimi ve insani anlamda çok değerli bir duruş sergiliyor.
Bu kadar bilgi kirliliğinin, şu kadar kışkırtmanın, o kadar arsızlığın boy gösterdiği, sığınmacılara dönük nefret kampanyasının ürkütücü sonuçlarının ihtimal haline geldiği bir ortamda, cansiperane bir tutumla hareket ediyor.
Soylu'nun "Savaş bitti, Suriyeliler Suriye'ye dönsün" diyenlere dönük şu sözlerinin altını çizelim.
"Hadi Halep'e gönder de göreyim. Şu anda da Esed diyor ki, 'Gelsin!' Kim gidiyor? Herkes canından korkuyor. Hadi göndersinler. İnsanlar İdlib'de neden çadırda dursun, insanlar neden gıda paketlerine ihtiyaç duysunlar?"
Havada tuzak kokusu var dememizin nedenleri anlaşılmıştır umarım.
YENİŞAFAK
19.
İkinci el şımarıklık! Fransa'dan Rafale satın alan Yunanistan gerilimi tırmandırıyor
Türkiye'nin Rusya-Ukrayna savaşında söz sahibi olmasını hazmedemeyen Atina'nın, Türk hava sahasını defalarca ihlal eden etme cüretinin perde arkasında ise Fransa'dan 12'si ikinci el toplam 18 Rafale savaş uçağı satın alması yatıyor.
 09.05.2022 
Yunanistan'ın tahrikleri, özellikle Rusya-Ukrayna savaşından sonra Türkiye'nin bölgesel ve küresel etkinliğinin artmasından duyduğu rahatsızlık üzerine daha da arttı. Son olarak Ege'de göçmenlere yönelik insanlık dışı muameleleri sonucu Frontex bütçesini onaylamayan Avrupa Birliği'nden darbe yiyen Yunanistan, suçüstü durumunu saptırmak ve Frontex olayını gündemden düşürmek için Türkiye'yi tahrik ediyor ve müdahaleye zorluyor. Bunu da provokatif eylemleri ve Ege'deki saldırgan tavrıyla yapıyor.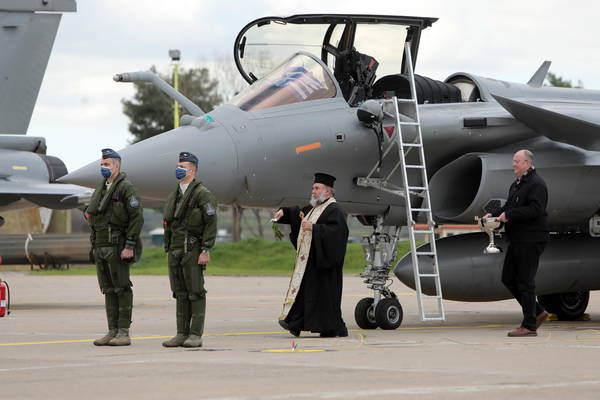 Son olarak 9-20 Mayıs'ta ev sahipliği yapacağı uluslararası Tiger Meet Tatbikatı senaryosuna Türkiye'yi hedef alan ve iki ülke arasındaki anlaşmazlık konularını istismar eden ekler yapan Yunanistan, Türk Hava Kuvvetleri'nin çekilme kararı aldığı tatbikattaki düzenlemeleri geri çekmediği gibi Türkiye'nin iyi komşuluk ilişkileri gereği yaptığı uyarılara da kulak tıkadı. Bununla da yetirmeyen Yunanistan, Ege hava sahasında ihlallerini son dönemde hayli arttırdı. Türkiye'ye karşı silahlanma yarışına giren, krizdeki Yunan halkının parasını savunma harcamalarına yatıran Yunanistan, Ege'de Rafale şımarıklığına kapıldı. Fransa'dan Rafale savaş uçakları satın alan Yunanistan, Ege'de ihlalleri arttırdı. Yunanistan, bu ihlallerde daha uzun kilitlenme menziline Rafale uçaklarını kullanıyor.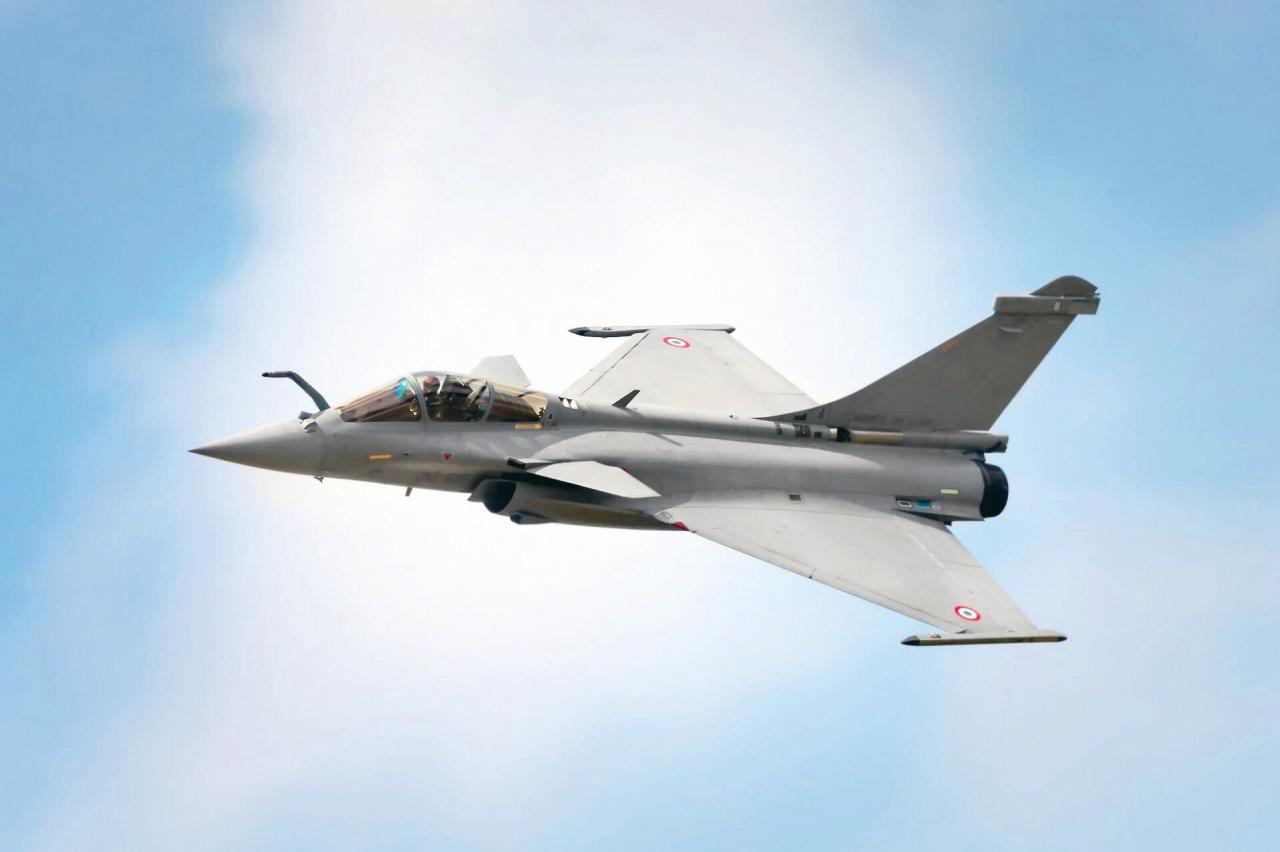 MİSLİYLE KARŞILIK
26 Nisan'dan bu yana Ege'de Türk hava sahasını onlarca kez ihlal eden Yunanistan'a karşı ilk günlerde iyi komşuluk ilişkileri gereği uyarıda bulunan, radar kayıtlarını ilgili makamlarla paylaşan Türkiye, ısrarlı ihlaller karşısında misliyle mukabele ediyor. Hassas dengeler ve emir/talimatlar doğrultusunda kahraman pilotlar Yunanistan uçaklarına karşı 2 katıyla karşılık veriyor. Yunanistan'ın agresif tavırlarına karşı sahada verilen mücadelenin yanı sıra dış politikadaki dezenformasyon ve propaganda faaliyetleri de kanıt ve belgelerle çürütülüyor.
İKİNCİ EL PROVOKASYON
Yunanistan Fransa'dan 12'si Fransa ordusunda kullanılmış ikinci el uçaklar olmak üzere olmak üzere 18 adet Rafale savaş uçağı satın almıştı. 6 uçaktan oluşan ilk parti teslimat ise Ocak ayı ikinci yarısında yapılmıştı. Yunanistan, toplam 18 savaş uçağı için Ocak 2021'de Fransa ile 2.3 milyar euroluk bir anlaşma imzalamıştı. 11.5 milyar euroluk bir savunma programı açıklayan Atina yönetimi, firkateynler, torpidolar ve füzelerin alımı ve modernizasyonunu da içeren savunma programı kapsamında Kasım ayında da 24 adet F-35 için ABD'ye resmi başvuruda bulunmuştu.
Pilotlarda iki şüphe
Rafale uçaklarını Ocak'ta alan Atina'nın hızlı uyumu merak konusu. Yunan pilotların çok önce eğitim aldığı ya da uçakları Fransız pilotların kullanıyor olabileceği belirtiliyor.
Masaya gelmiyor
Türkiye'nin barışçıl çabalarla masaya davet ettiği Yunanistan, Başbakan Kiryakos Miçotakis'in 13 Mart'taki Türkiye ziyaretinde liderler nezdinde nisan ayında yapılması kararlaştırılmış olmasına karşın Ankara'daki Güven Arttırıcı Tedbirler Toplantısını bir kez daha ekti. İki ülke savunma bakanlıkları arasında dördüncüsü yapılması planlanan toplantı, Türkiye'nin ısrarlı davetlerine karşın son bir yıldır Yunanistan'ın diyalog çağrılarına kulak tıkaması nedeniyle yapılamıyor.
KAYNAK: YENİŞAFAK
20.
Bulgaristan'dan AB'ye Rusya ve petrol resti
Bulgaristan Başbakan Yardımcısı Assen Vassilev, Rusya'dan petrol alımına ilişkin önerilen yasakta değişiklik yapılmaması halinde Avrupa Birliği yaptırımlarını veto edeceklerini belirtti.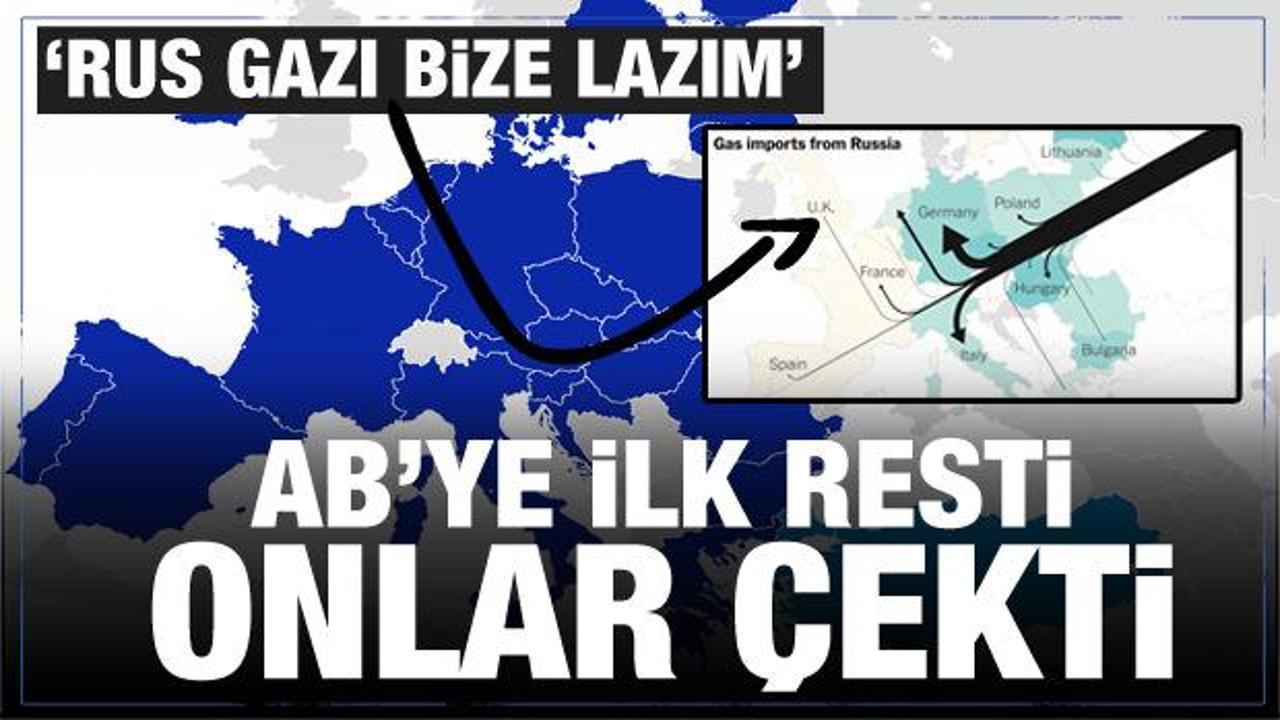 09.05.2022
Avrupa Birliği hükümetlerinin, Ukrayna'ya savaş açması nedeniyle Rusya'ya karşı sert yaptırımları müzakere etmesi ve Rusya'ya olan enerji bağımlılığını bitirmek istemesi Rus enerjisine en çok bağımlı olan ülkelerin alternatif isteğini gündeme getirdi.
AB, bu ülkelerin ambargonun etkileriyle başa çıkabilmelerini sağlamak için dün yeni bir müzakere planladı.
BULGARİSTAN KABUL ETMEDİ
Reuters'in haberine göre; Bulgaristan Başbakan Yardımcısı Assen Vassilev de gece saatlerinde yaptığı açıklamada "Müzakereler yarın, salı günü de devam edecek. Liderlerin bir araya gelmesi gerekebilir. Pozisyonumuz çok açık. Bazı ülkeler için bir derogasyon (özel bir durumda yasa veya hukuk ilkesinin uygulamasından vazgeçme) olursa biz de derogasyon almak istiyoruz. Aksi takdirde yaptırımları desteklemeyeceğiz" ifadelerini kullandı.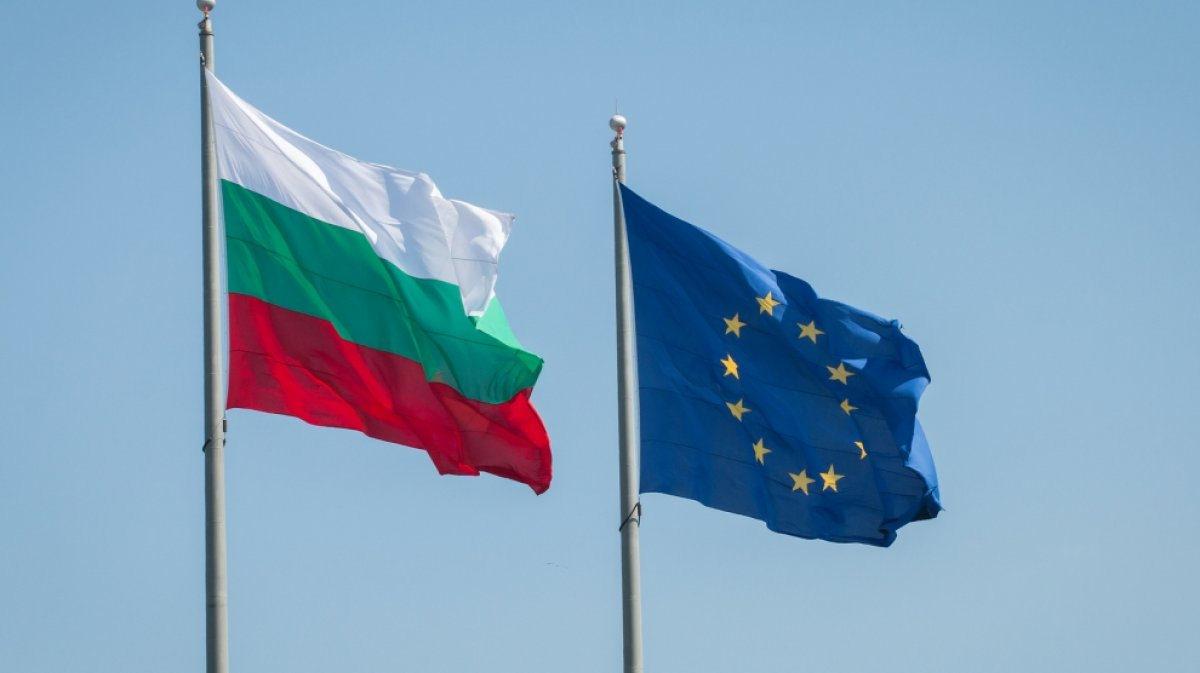 3 ÜLKE DAHA YASAĞIN ASKIYA ALINMASINI İSTEDİ
Macaristan, Slovakya ve Çekya, tamamı büyük ölçüde Sovyet döneminden kalma boru hatları yoluyla Rus ham petrolüne bağlı. Bu ülkeler, alternatif kaynakları güvence altına almak için yasağın askıya alınmasını istedi. Bulgaristan da derogasyon talep etti.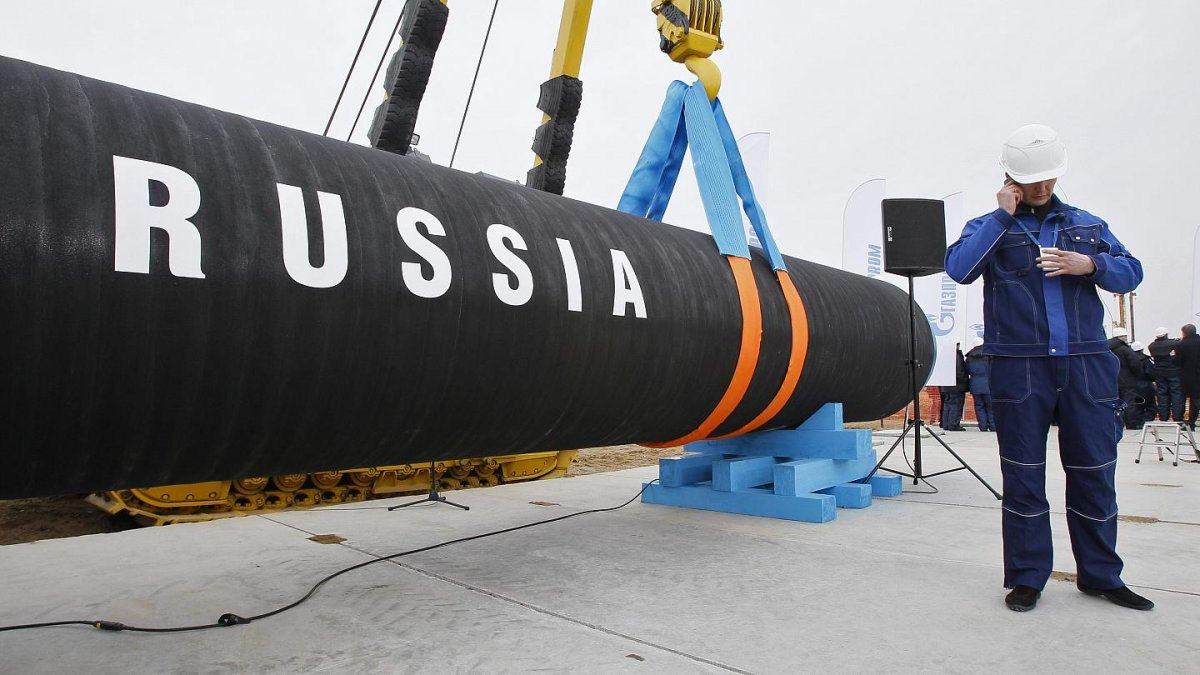 AVRUPA KOMİSYONU, BULGARİSTAN'A TAVİZ VERMEDİ
AB kaynaklarına göre, Avrupa Komisyonu üç ülkeye enerji kaynaklarını değiştirmeleri için daha fazla zaman tanımak için Rus petrolüne yönelik planlanan ilk ambargoda değişiklik teklifinde bulunurken, Bulgaristan'a taviz verilmedi.
Vassilev, Bulgaristan'ın Karadeniz'deki Burgaz limanındaki tek rafinerisinin yalnızca Rus olmayan ham petrolü işlemeye geçmek için gerekli olan kükürt giderme tesislerini yenilemek için zamana ihtiyacı olduğunu söyledi.
Neftochim Burgaz rafinerisinde işlenen petrolün yarısı Rusya'dan geliyor.
21.
14.9 million excess deaths associated with the COVID-19 pandemic in 2020 and 2021
5 May 2022
News release
New estimates from the World Health Organization (WHO) show that the full death toll associated directly or indirectly with the COVID-19 pandemic (described as "excess mortality") between 1 January 2020 and 31 December 2021 was approximately 14.9 million (range 13.3 million to 16.6 million).
"These sobering data not only point to the impact of the pandemic but also to the need for all countries to invest in more resilient health systems that can sustain essential health services during crises, including stronger health information systems," said Dr Tedros Adhanom Ghebreyesus, WHO Director-General. "WHO is committed to working with all countries to strengthen their health information systems to generate better data for better decisions and better outcomes."
Excess mortality is calculated as the difference between the number of deaths that have occurred and the number that would be expected in the absence of the pandemic based on data from earlier years.
Excess mortality includes deaths associated with COVID-19 directly (due to the disease) or indirectly (due to the pandemic's impact on health systems and society). Deaths linked indirectly to COVID-19 are attributable to other health conditions for which people were unable to access prevention and treatment because health systems were overburdened by the pandemic. The estimated number of excess deaths can be influenced also by deaths averted during the pandemic due to lower risks of certain events, like motor-vehicle accidents or occupational injuries.
Most of the excess deaths (84%) are concentrated in South-East Asia, Europe, and the Americas. Some 68% of excess deaths are concentrated in just 10 countries globally. Middle-income countries account for 81% of the 14.9 million excess deaths (53% in lower-middle-income countries and 28% in upper-middle-income countries) over the 24-month period, with high-income and low-income countries each accounting for 15% and 4%, respectively.
The estimates for a 24-month period (2020 and 2021) include a breakdown of excess mortality by age and sex. They confirm that the global death toll was higher for men than for women (57% male, 43% female) and higher among older adults. The absolute count of the excess deaths is affected by the population size. The number of excess deaths per 100,000 gives a more objective picture of the pandemic than reported COVID-19 mortality data.
"Measurement of excess mortality is an essential component to understand the impact of the pandemic. Shifts in mortality trends provide decision-makers information to guide policies to reduce mortality and effectively prevent future crises. Because of limited investments in data systems in many countries, the true extent of excess mortality often remains hidden," said Dr Samira Asma, Assistant Director-General for Data, Analytics and Delivery at WHO. "These new estimates use the best available data and have been produced using a robust methodology and a completely transparent approach."
"Data is the foundation of our work every day to promote health, keep the world safe, and serve the vulnerable. We know where the data gaps are, and we must collectively intensify our support to countries, so that every country has the capability to track outbreaks in real-time, ensure delivery of essential health services, and safeguard population health," said Dr Ibrahima Socé Fall, Assistant Director-General for Emergency Response.
The production of these estimates is a result of a global collaboration supported by the work of the Technical Advisory Group for COVID-19 Mortality Assessment and country consultations.
This group, convened jointly by the WHO and the United Nations Department of Economic and Social Affairs (UN DESA), consists of many of the world's leading experts, who developed an innovative methodology to generate comparable mortality estimates even where data are incomplete or unavailable.
This methodology has been invaluable as many countries still lack capacity for reliable mortality surveillance and therefore do not collect and generate the data needed to calculate excess mortality. Using the publicly available methodology, countries can use their own data to generate or update their own estimates.
"The United Nations system is working together to deliver an authoritative assessment of the global toll of lives lost from the pandemic. This work is an important part of UN DESA's ongoing collaboration with WHO and other partners to improve global mortality estimates," said Mr Liu Zhenmin, United Nations Under-Secretary-General for Economic and Social Affairs.
Mr Stefan Schweinfest, Director of the Statistics Division of UN DESA, added: "Data deficiencies make it difficult to assess the true scope of a crisis, with serious consequences for people's lives. The pandemic has been a stark reminder of the need for better coordination of data systems within countries and for increased international support for building better systems, including for the registration of deaths and other vital events."
Note for editors:
The methods were developed by the Technical Advisory Group for COVID-19 Mortality Assessment, co-chaired by Professor Debbie Bradshaw and Dr. Kevin McCormack with extensive support from Professor Jon Wakefield at the University of Washington. The methods rely on a statistical model derived using information from countries with adequate data; the model is used to generate estimates for countries with little or no data available. The methods and estimates will continue to be updated as additional data become available and in consultation with countries.
22. ΞΕΛΑΜΠΙΚΑΖ! 
Δύο στα δύο στη Θεσσαλονίκη σε λίγες μέρες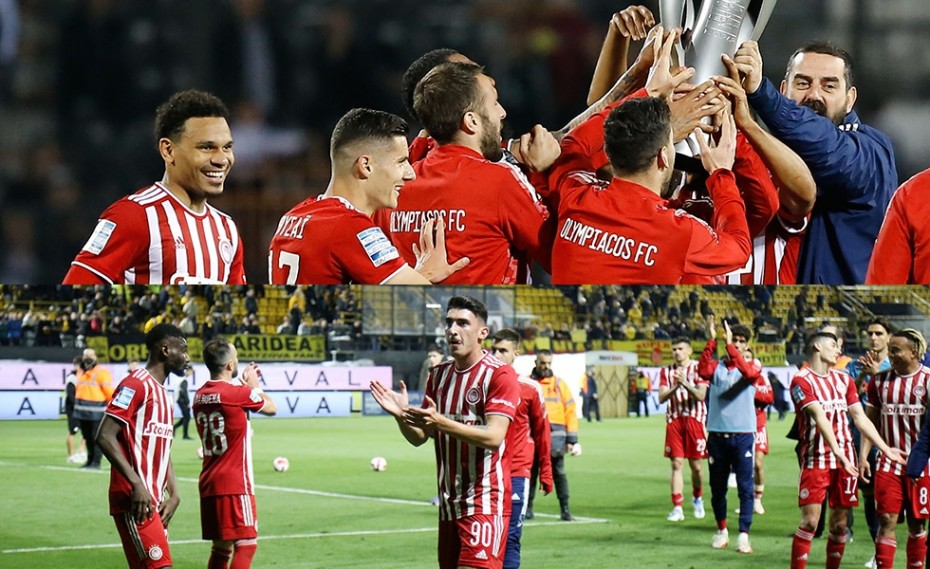 Από το κατάμεστο ΣΕΦ δεν περνά κανείς!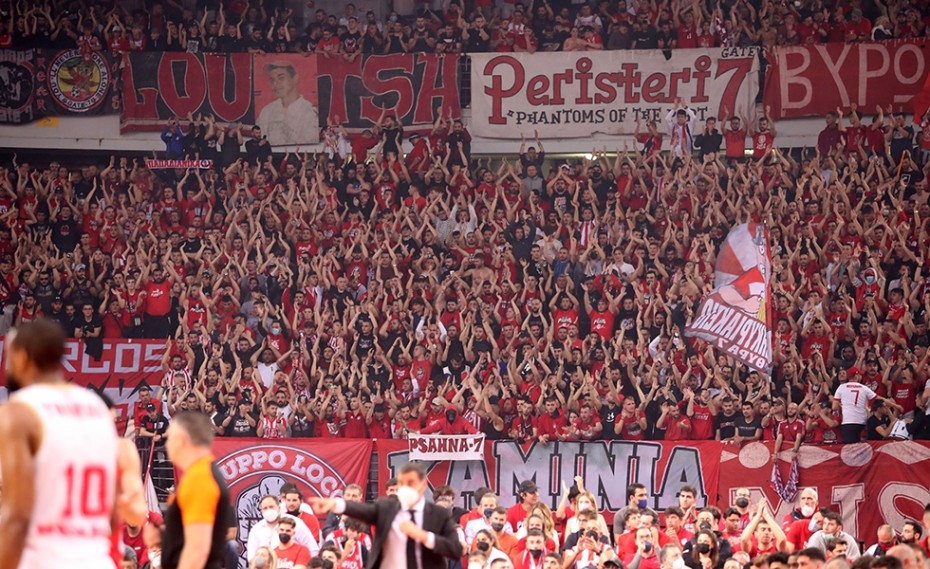 Για να έρθει όμως η πρόκριση αυτή χρειάστηκε να βάλει και το δικό του λιθαράκι και ο κόσμος του Ολυμπιακού. Ο λαός του Θρύλου γέμισε το ΣΕΦ όσο δεν πήγαινε για το πέμπτο ματς και δημιούργησε μία ατμόσφαιρα μέσα από την οποία δεν μπορούσε να φύγει η Μονακό χωρίς να χάσει!
Ήταν εκπληκτικός ο κόσμος του Ολυμπιακού.
Ακόμη και τη στιγμή που η ομάδα ήταν πίσω με 10 πόντους διαφορά, ο κόσμος δε σταμάτησε ποτέ να τραγουδά και να φωνάζει για τον Θρύλο. Αυτό ήταν και κάτι που έκανε και τους παίκτες να μη σταματήσουν ποτέ και να συνεχίσουν μέχρι το τέλος για να φτάσουν στη νίκη πρόκριση!
22.
The Death of the Warsaw Ghetto and the Birth of Israel
The proximity of dates couldn't have been coincidental.
The Warsaw Ghetto uprising ended on May 16, 1943.  Almost five years later to the day (May 14, 1948), the State of Israel was reborn. From death to life – from sadness to joy, as the Haggadah says.
It wasn't the ghost of Warsaw alone which was laid to rest with the establishment of the Jewish state, but also Masada (the fortress in the Judean Desert, which fell to the Romans in 73 CE) and almost two millennia of pogroms, massacres, forced conversions and subjugations, culminating in genocide.
But Warsaw stands out as the largest-scale resistance during the Holocaust.
The Germans confined 500,000 Jews to an 840-acre walled compound in the Polish capital. Then the deportations began, on average 5,000-a-day to Treblinka or another death camps. By the spring of 1943, just 55,000 remained.
The Nazis decided to liquidate the Ghetto and the survivors determined to resist. The Ghetto fighters knew their struggle was doomed but were determined to choose the time and place of their deaths. The destruction of the Ghetto, which was supposed to take three days, lasted almost a month.
The Germans sent in 2,000 SS troops and auxiliaries, armed with tanks, rapid-fire artillery, machine guns and flame-throwers. They were met by defenders with pistols, a handful of antiquated rifles, hand grenades and homemade incendiary devices.
The Ghetto fighters hid in the ruins of bombed out buildings and sewers. When the Reich couldn't crush the resistance by force of arms, it used poison gas and burned the buildings block by block. Many of the Jewish fighters died of inhalation, were burned to death or leaped to their deaths from ruined buildings.
Of 15,000 captured at the end, mainly civilians, most were shot on the spot, transported to death camps or used as slave labor. Only a handful survived the war.
Mordecai Anielewicz, one of the resistance commanders, wrote a fitting epitaph for the Warsaw Ghetto in a letter to a friend: "My life's dream has now been realized: Jewish self-defense in the ghetto is now an accomplished fact… I have been witness to the magnificent heroic struggle of the Jewish fighters."
Five years later and 1,500 miles away, in a museum in Tel Aviv on the day the British Mandate ended, David Ben Gurion and his colleagues proclaimed the State of Israel. With the support of Harry Truman, America – which in some ways owed its existence to ancient Israel — became the first country to recognize the new nation.
Looking at Israel today – strong, confident and superbly armed – it's hard to remember its birth pains. Initially without a professional army (what became the IDF was made up of three rival guerilla groups), it faced the invading armies of five Arab states, including Jordan's Arab Legion, trained by the Brits.
The invaders had 270 tanks, 150 field pieces and 300 planes. Israel's fledgling army had no military aircraft, tanks, artillery or heavy machine guns.
Some of its fighters were Holocaust survivors who had just arrived on boats from Europe. They were given two weeks of training and a rifle and told (in their native language, because they didn't speak Hebrew) "Go, fight." And fight they did. As the Ukrainians are showing us, a people fights best when its back is to the wall.
Azzam Pasha, the Secretary General of the Arab League, predicted, "This will be a war of extermination and a momentous massacre." Napoleon and Hitler might have said the same when their forces rolled into Russia.
After a year and a half of desperate fighting, an armistice was declared and Israel survived. In its War of Independence, it lost 1% of it's population, which is comparable to America losing 3.3 million today (eight times our dead in World War II).
For the Jewish state, the war never ended. Since 1948, Israel fought 16 times –wars and military operations to secure the peace. The Islamic World is just as determined to drive the Jews into the sea as it was 74 years ago.
Except now it has terrorist states, terrorist movements spread around the world and weapons of mass destruction.
It also has a not-so-secret ally in the Biden administration, which is determined to help Iran acquire nuclear weapons and push Israel into an Auschwitz peace with the so-called Palestinians.
Symbolic of its contempt for America's only reliable ally in the Middle East is the appointment of virulent anti-Israel activist Karine Jean-Pierre (who has accused Israel of "war crimes") as the new press secretary.
But the Jews will survive the Biden regime, as we survived 2,000 years of exile, the Holocaust and international jihad fueled by oil money.
The proximity of dates – the end of the Warsaw resistance and the beginning of the Jewish state — can't be coincidental. It's as if God is saying to His people, "However much you suffer, I will always be with you. My promises are eternal."
23. 
İranlı yetkili: Türk askeri üslerini biz vurduk, İstanbul'dan 2 tane ev aldı
İran Devrim Muhafızları İstihbarat Kurumu Başkanı Hüseyin Taeb'in kardeşi, aynı zamanda "Ammar Karargahı" Başkanı Mehdi Taeb'in sızdırılan ses kaydında; "Irak'taki Türk Silahlı Kuvvetleri'ne ait üsleri biz hedef aldık" dediği iddia edildi.
07.05.2022 
Geçtiğimiz günlerde ABD Savunma Bakanlığı'nın (Pentagon) yayımladığı bir istihbarat raporunda; terör örgütü PKK'nın İran destekli militanlarla işbirliği yapmaya başladığı belirtilmişti.
Aynı raporda; İran destekli militanların son aylarda Irak ve Suriye'deki Türk güçlerine saldırılar düzenlediği kaydedilerek, "Irak'taki bu saldırıların bazıları PKK ile işbirliği içinde gerçekleşti" denilmişti.
Kapsamlı raporda, "Türkiye'nin Şubat ayında kuzey Irak'ta PKK'yı hedef aldığı saldırıların ardından İran destekli militan bir grup, Musul'un kuzeyindeki Türkiye'nin askeri üssüne roket saldırısı düzenledi" ifadesi kullanılmıştı.
İRANLI YETKİLİ: TÜRK ÜSLERİNİ BİZ VURDUK
Pentagon'un raporundan kısa bir süre sonra İran medyasında çok önemli bir haber yayımlandı.
İran Devrim Muhafızları İstihbarat Kurumu Başkanı Hüseyin Taeb'in kardeşi, aynı zamanda Ammar Karargahı Başkanı Mehdi Taeb'in sızdırılan ses kaydında; "Irak'taki Türk Silahlı Kuvvetleri'ne ait üsleri biz hedef aldık" dediği iddia edildi.
Sızdırılan bu bilgi ile alakalı Tahran yönetimi ve İran Devrim Muhafızları'ndan doğrulama ya da yalanlama gelmedi.
"SAVAŞ DURUMUNDA TÜRK LİMANLARINI FÜZELERLE VURABİLİRİZ"
Taeb; Türkiye ile ilgili bölümde ayrıca, Ankara'nın ABD yaptırımlarını aşmak için İran'la işbirliği yaptığını, Türkiye'nin petrol ithalatına bağımlı olduğunu ve "bir savaş durumunda İran'ın Türk limanlarını balistik füzelerle vurabileceğini" iddia etti.
KRİZ ÇIKARTAN BEBEK ALIŞVERİŞİ
Ses kaydında Taeb ayrıca; İran Meclis Başkanı Muhammed Bakır Galibaf'ın ailesinin bebek alışverişini Türkiye'de yapmasıyla alakalı bilgi ve fotoğrafları; Cumhurbaşkanı İbrahim Reisi'nin yakın çevresinin medyaya sızdırdığını öne sürdü. İşin içinde istihbaratın da olabileceğini kaydeden Taeb; Galibaf'ın eşinin 1,6 milyon dolara İstanbul'da 2 tane daire aldığını belirtti.
KAYNAK: HABER7
23. 
Türkiye'yi F-35 projesinden attıran isimlerden F-16'lara yeşil ışık
Türkiye'nin F-35 programından çıkarılmasına önayak olan bazı Kongre üyelerinin; Türkiye'ye F-16 satışının NATO ve ABD'nin güvenliğine hizmet edebileceğini ifade ettiği ve bu satışa onay verebilecekleri belirtildi.
 05.05.2022 
Amerikan Defense News sitesinde yer alan
haber
e göre; Türkiye'nin F-35 programından çıkarılmasında kilit rol oynayan bazı ABD Kongre üyeleri, Ankara'nın F-16 satın almasını destekleyebileceklerinin sinyalini verdi.
Türkiye'nin Ukrayna-Rusya savaşında takındığı role vurgu yapılan haberde, bu durumun Washington cephesinde Ankara'ya karşı olan bakışı ciddi oranda etkilediği ifade edildi.

TÜRKİYE'YE SİLAH SATIŞINA ARTIK DAHA ILIMLI YAKLAŞIYORLAR
Temsilciler Meclisi Dışişleri Komisyonu Başkanı Gregory Meeks, Defence News'e verdiği demeçte; "Türkiye doğru yönde bazı adımlar attı, fakat hala çalışmamız gereken konular var, bazı konular hala bizi zaman zaman rahatsız ediyor" dedi.
Dış İlişkiler Komitesi Kıdemli Üyesi Senatör James Risch de "Bu konu ile bağlantılı birçok tarafla görüştüm. Türkler, F-16'ları neden almaları gerektiği konusunda inandırıcı argümanlar ortaya koydu. Ancak hala son kararı vermiş değiliz" diye konuştu.
ABD Temsilciler Meclisi Silahlı Hizmetler Komitesi Başkanı Adam Smith ise; "Türkiye ile ilişkilere ihtiyacımız var. Bunu yeniden oluşturmanın yollarını bulmalıyız. Türkiye-Amerika, vazgeçebileceğimiz bir ilişki değil" ifadelerini kullandı.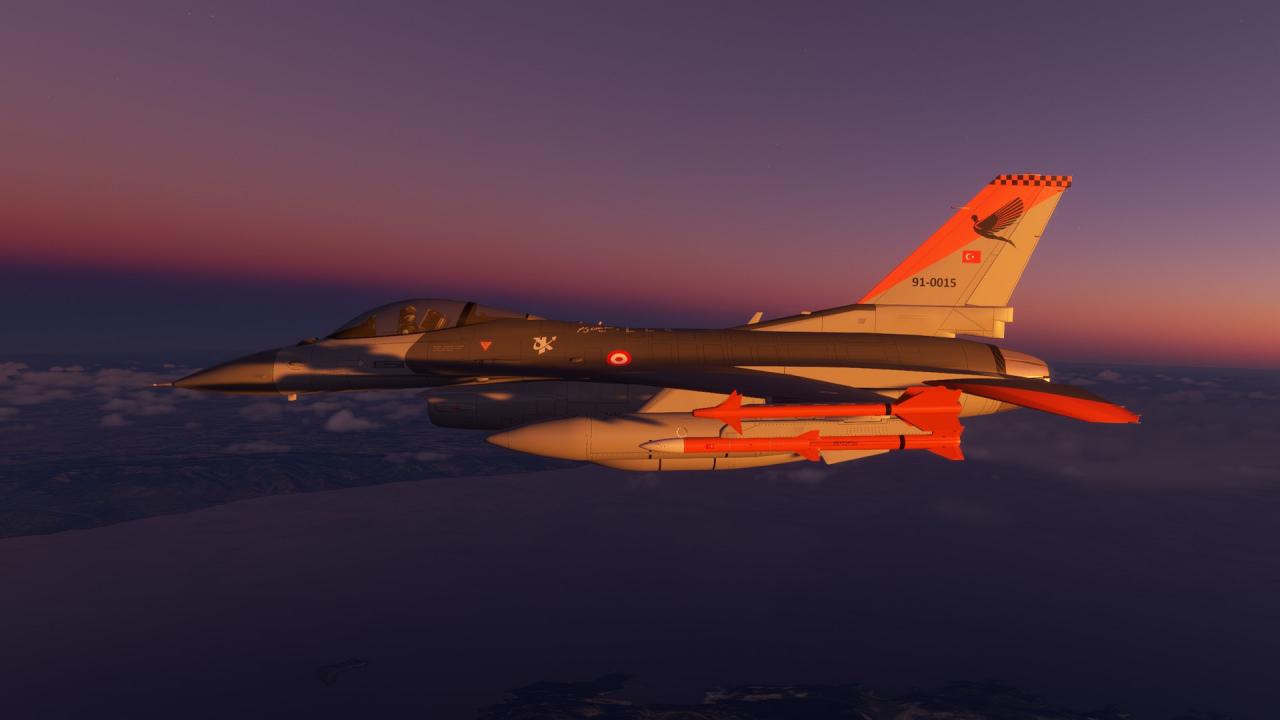 "TÜRKİYE'NİN ERDOĞAN'IN EMRİNDE OLDUĞUNU ANLAMALIYIZ"
New Jersey Senatörü Demokrat Bob Menendez de "Türkiye'nin, beklediğimiz türden bir NATO müttefiki olup olmadığına karar vermemiz gerekiyor" ifadesini kullandı:
"[Türkiye] bir sürü konuda çıkarlarımıza ters düşen şekillerde hareket ediyor. Bence yönetim, Türkiye'yi olmasını istediğimiz şekilde görmeyi bırakmalı ve Erdoğan'ın emrinde olduğunu anlamalı."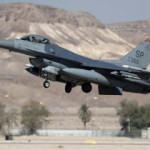 ABD Dışişleri Bakanlığı'ndan Kongre'ye Türkiye ve F-16 mektubu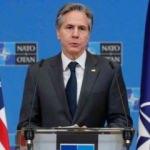 ABD Dışişleri Bakanı Blinken'den Kongre'ye Türkiye çağrısı
BİDEN YÖNETİMİ SATIŞA SICAK BAKIYOR
Biden yönetiminin Türkiye'ye F-16 satışına sıcak baktığı biliniyor. Daha önce yapılan açıklamalarda bu dikkatle vurgulanırken; satışa onay verilmesi konusunda Kongre'ye mektup dahi gönderilmişti.
En son ABD Dışişleri Bakanı Blinken da Türkiye ve Hindistan gibi ülkelere askeri satış süreçlerini daha hızlı ve verimli hale getirmeleri gerektiğini belirterek Kongre'ye mesaj vermişti.
KAYNAK: HABER7