1.
Cyberwar: Attack on Israeli Gov't Sites Follows Reported Attacks on Iran.
Israel reportedly destroyed hundreds of Iranian UAVs; Tehran claims it foiled Mossad plot to sabotage Fordo uranium facility.
By Pesach Benson, United With Israel
A massive cyberattack on Israeli government websites on Monday, as well as a missile strike on a U.S. consulate in Iraq may have been Iranian revenge for an Israeli attack on a drone facility and an unsuccessful attempt to sabotage Iran's Fordo uranium enrichment facility.
Haaretz reported that hundreds of unmanned aerial vehicles (UAVS) were destroyed at a military base near Kermanshah, in western Iranian in February. Iran claims the base was attacked by six Israeli drones. Israeli officials have not commented.
According to Al-Mayadeen, a Hezbollah-run TV station in Lebanon, the strike on the drone base was the reason Iran fired ballistic missiles at the U.S. consulate in Erbil, Iraq on Saturday night. No injuries were reported.
Tehran claimed that the Mossad was operating a training facility there, an accusation echoed by Iran's proxy militias in Iraq. No evidence has been offered, however.
The accusation opens the door for further attacks on Kurdistan by Iran and its allied militias. The Kurds seek independence and are friendly with Israel.
Purported Fordo Incident
Meanwhile, Iran also claimed it foiled an Israeli attempt to sabotage the underground uranium enrichment facility in Fordo. Iranian media reported security forces arrested a Mossad team. Iran frequently arrested local opposition figures on trumped up charges of collaborating with Israel.
Israel regards Fordo as one of the most important Iranian nuclear facilities. According to the International Atomic Energy Agency, Iran's breakout time — the time necessary to purify a sufficient amount of uranium — is down to four weeks. Iran's uranium stocks are at 60 percent purity — far higher than the 3.67% necessary for a civilian nuclear program. A nuclear weapon requires uranium enriched to 90% purity.
Enrichment facilities in Natanz and Fordo are where the final purification would take place. Natanz is buried underneath a mountain while Fordo is located deep underground.
The alleged attempt against Fordo was apparently Iran's justification for a cyberattack on Israeli government websites on Tuesday. The attack hit websites using the gov.il domain used by government ministries and the Prime Ministers office.
The websites were restored after being down for about one hour. Officials called it the largest cyberattack against Israeli government websites.
The National Cyber Directorate declared a state of emergency. Authorities were also checking to see if key infrastructure, such as water and electricity, was compromised.
According to an Iranian media report cited by the Jerusalem Post, a hacker group affiliated with Iran called Black Shadow has claimed responsibility. In November, the Black Shadow group uploaded and leaked personal information from the database of Atraf, an Israeli LGBTQ dating service. Atraf, which had 690,000 members, refused to pay a $1 million ransom.
2.
As Biden Prepares to Sign a Terrible Deal with a Terror Regime, Will the Jewish World Speak Up?
It's widely accepted by now that in his zeal to get Iran to sign a nuclear deal—any nuclear deal—Biden has squandered America's enormous leverage and caved to virtually every Iranian demand.
I've long felt that Joe Biden passed the "kishkes" test when it came to his support for Israel. Since meeting Golda Meir as a junior senator in 1973, the man has met every Israeli prime minister. Like many others in our community, I took for granted that he'd always have Israel's back, in a world obsessed with maligning the world's only Jewish state.
I wish I still felt that way.
Whether Biden realizes it or not, the terrible deal he's about to make with the terror regime in Iran endangers Israel and the rest of the region.
It's widely accepted by now that in his zeal to get Iran to sign a nuclear deal—any nuclear deal, apparently–Biden has squandered America's enormous leverage and caved to virtually every Iranian demand.
I've read countless analyses from experts across the political spectrum, and they're pretty consistent with this conclusion from a former intelligence officer specializing on Iranian terrorism, Michael Pregent, writing in Newsweek:
"If the Biden administration jumps back into the Iran nuclear deal without addressing undeclared sites, sunset clauses, ballistic missiles, regional behavior, terrorism and human rights, then it will have entered a worse deal than even the one in 2015."
ADL head Jonathan Greenblatt, who can hardly be called an extremist, also cautioned that Biden's deal is "far from adequate to confront the full range of threats generated by this regime."
What kind of regime? Greenblatt spells it out: "The largest state sponsor of antisemitism on the planet, constantly churning out genocidal memes and disseminating hostile propaganda against Jews," one whose "stated desire to annihilate the Jewish state must be taken seriously."
Beyond this genocidal threat to Israel, Greenblatt adds the broader "danger that Iran poses to the region and the world through its support of proxy militias and employment of terror as statecraft," with "activities [that] span nearly every continent [as] they have left death and debris in their wake in countries such as Argentina, Lebanon, Turkey, Bulgaria and even in the U.S."
Biden's own Central Command General Kenneth McKenzie has called Iran's 3,000 ballistic missiles "the greatest threat to the region's security." Nothing in the deal addresses that threat.
BIDEN'S OWN CENTRAL COMMAND GENERAL KENNETH MCKENZIE HAS CALLED IRAN'S 3,000 BALLISTIC MISSILES "THE GREATEST THREAT TO THE REGION'S SECURITY." NOTHING IN THE DEAL ADDRESSES THAT THREAT.
It's perplexing why Biden would think that freeing up billions in sanctions relief to such a terror regime in return for dubious promises from a cheating and deceitful country would be such a good idea.
I've heard several explanations: He views the deal as upholding his and Obama's legacy; he wants to undo anything Trump did; he's desperate for any kind of "win" after the disastrous exit from Afghanistan; he needs to lower gas prices to boost his approval numbers, and removing the sanctions against oil-wealthy Iran will help do that; he's just following the advice of his overeager negotiators in Vienna (which would mean, of course, ignoring the three members of his Iran team who quit last month because Biden was being too soft.)
The truth, however, is that it doesn't really matter why Biden has caved to Iran. What matters is that he seems determined to push a deal through no matter what, and the Jewish world must not remain silent.
IT DOESN'T REALLY MATTER WHY BIDEN HAS CAVED TO IRAN. WHAT MATTERS IS THAT HE SEEMS DETERMINED TO PUSH A DEAL THROUGH NO MATTER WHAT, AND THE JEWISH WORLD MUST NOT REMAIN SILENT.
Should we be grateful that the Russians, reeling from global sanctions, have introduced last-minute demands that may scuttle the deal? Not necessarily. Just like we saw with his former boss Obama, when the most powerful man in the world decides he wants a deal—and that intention has been conveyed loud and clear to the wily Mullahs in Tehran—he gets his way, regardless of the obstacles, and regardless of how lousy the final deal is.
From what I hear from sources, the real stumbling block is the Iranian insistence (not unreasonable, I may add) that a future administration won't just cancel the deal, as the Trump administration did. Because it's so hard to offer such guarantees, if anything kills the deal, that will be it.
But because Iran desperately needs the sanctions lifted, some kind of compromise is likely. The perverted irony is that the most hated country on the planet right now, Russia, may be asked to play a role to overcome that final hurdle.
As the final hour approaches, the Jewish world must not wait until the deal is sealed to express its outrage. President Biden has every right to sign a deal that may well endanger Israel and the region, and we have every right to let him know that we feel betrayed by a friend.
3.
Suudi Prens'ten Biden'a karşı yeni bir Çin hamlesi daha
2019'da Suudi kraliyetinden "Onları gerçekte oldukları gibi parya devlet yapacağım" diye söz eden Biden, Rusya'ya uyguladığı ambargo yüzünden petrol fiyatlarının daha da yükselmesi üzerine üretim artışı talebine Suudi Veliaht Prensi'nden yanıt alamazken, Suudi petrol devi Aramco 'Çin bombasını' patlattı. Wall Street Journal gazetesi, Suudi Arabistan'ın Çin lideri Şi Cinping'i ülkeye davet ettiğini ve ziyaretin mayıs ayında hayata geçirilebileceğini yazd

ı.
4.
Savaşa, siyasi, askeri, iktisadi ve sosyolojik olarak hazır olunur.
Kısaca; Siyasi hazırlık, devletin iktidar ve kurumlarıyla dış politikadan iç düzene, oluşturduğu meşru zeminle başlar. Askeri hazırlık, savunma araçlarının yeterliliğinden askerin düzen, disiplin ve eğitimi ama en önemlisi maneviyatının sağlam olmasıdır. İktisadi hazırlık, oluşabilecek her türlü yokluğa karşı yeterli akçenin ötesinde milletin ve savaşan askerin ayakta kalmasını sağlayacak gıda, sağlık, enerji ve işleyişi her şartta devam ettirecek unsurları ayakta tutmak demektir. Sosyolojik olarak ise, ki en önemlisi budur, milletinin desteklemediği bir savaşı kazanabilecek ordu yoktur. Birlik beraberliği bozulmuş, içerde kargaşa ve kaosa teslim olmuş, maneviyatı kırık bir millet ile savaşa girmek baştan hezimeti kabul etmek demektir.
Rusya'nın Ukrayna işgal girişimi bize hem içerde hem de uluslararası planda yapılabilecek hazırlıklara emsal olacak şeyleri gösterdi.
Savaş kapımızda. Türkiye, tarafsız ama insani ve diplomatik yönden aktif politikasıyla, çok yerinde bir duruş sergileyerek dünyaya kendi politikasını kendi belirleyen ülke olduğunu gösterdi. Bu durum değişmemeli.
İkinci Dünya Savaşından sonra kurulan düzenin siyasi askeri, iktisadi ve sosyolojik olarak tükendiği bir dönemdeyiz. Emperyalist ülkeler, son yirmi yılı hızlanarak ama soğuk savaş sonrasında adım adım uygulanmaya çalıştığı, yeni insan, yeni sosyoloji yeni rejimler yeni aktörler ve insanlığın önüne konulan yeni oyuncaklarla, merkezine yine kendilerini koydukları yeni bir dünya dizayn etmek istiyorlar.
Dünyada birçok denge değişecek gibi görünüyor. Ve biz ülke olarak her şeyin merkezindeyiz.
Dünyada epey bir zamandır dile getirilen gıda ve su sıkıntısı meselesi, yokluğundan dolayı mecburen dışa bağımlı olduğumuz petrol ve gaz başta olmak üzere enerji meselesi ve tabi ki sosyal yapıyı kontrol edebilecek milli vasıtaların oluşturulması gerek. En önemlisi de savunma sanayiinde kazandığımız ivmeyi daha ileri noktalara götürebilmek için olağanüstü adımlara ihtiyacımız var.
Yaşanan savaşın bize gösterdiği şeylerin en önemlisi de şudur. Türkiye'nin karşısında muharip olarak durabilecek bir devlet-ordu yok çevremizde. Bunu hamasi olarak söylemiyoruz. İşte bunun farkında oldukları için bizi devamlı içerden teslim almaya çalışıyorlar.
Bu yüzden öncelikle bizi içerden çökertecek unsurlara karşı tedbir almak gerek.
Öncelikli sorunumuz bu milletle hiçbir aidiyeti kalmamış zihniyeti belli kesimlerin yalan dolan ile milletin maneviyatını bozması, zihnini bulandırmasıdır. Yalan söylemenin hiç mi karşılığı olmaz bir ülkede. Adamlar kitleleri sokağa dökecek şekilde yalan söyleyebiliyor ama hiçbir müeyyide uygulanmıyor.
Dışardan fonlanan, beslenen, parlatılan gazeteciler, medya kuruluşları, STK'lar, politikacılar elbette fonlandıkları merkezin politikasına hizmet edecektir. Dışardan fonlanmaya karşı yasa çıkartılmalı acilen. Ve artık yerli sosyal platformlar oluşturulmalı. Bu konuda ciddi çalışmalar yapan insanlar var. Bir sonraki yazımızda bunu ele alacağız.
Hamdolsun verimli bir kış ayı geçiriyoruz. Rabbim rahmetini esirgemiyor. Bu sene tarım konusunda ciddi tedbirler alınıp kendi kendimize yetecek noktada üretim yapacak şartları oluşturmalıyız.
Gıda sıkıntısına maruz kalmamak için tarım politikasında teşvikleri de artırarak gerekirse zorlayıcı tedbirler alınmalı ve ekilmemiş hiçbir alanın bırakılmaması sağlanmalıdır.
Russo'nun  "Ticaret ülkeleri zenginleştirir ama tarım bağımsız kılar" sözü şu hengamede ne kadar kıymetli. Savunma sanayi ne kadar stratejikse, tarım da o kadar stratejiktir. Su ve gıda olmadan elinizde nükleer güç olsa ne yazar?
Doğu'dan Batı'ya giden enerji hatlarının merkezinde olmanın getirdiği siyasi ve ekonomik avantajın yanında, birbirine hasım güçlerin tedarik ve üretim hattında olmak bizi birçok noktada ileriye taşıyabilecek potansiyele sahip.
Ama hep söylediğimiz gibi, iç düzeni sağlamadan, boynumuza pranga vurmak isteyen iç unsurların önünü kesmeden yürüyebilmemiz çok zor.
Yaklaşan yangına karşı cemiyet olarak savaş durumuna geçmemiz, tedbirli olmamız gerek.
Milat Gazetesi
5.
Bob Menendez'den Türkiye'ye F-16 tehdidi
ABD Senatosu'nun Dış İlişkiler Komitesi Başkanı Bob Menendez, Türkiye'nin Biden hükümetiyle arasını düzeltmesinin başlı başına bir anlamı olmadığını belirterek, "F-16'ları istiyorlarsa S-400'lerden kurtulmalılar" mesajını verdi

.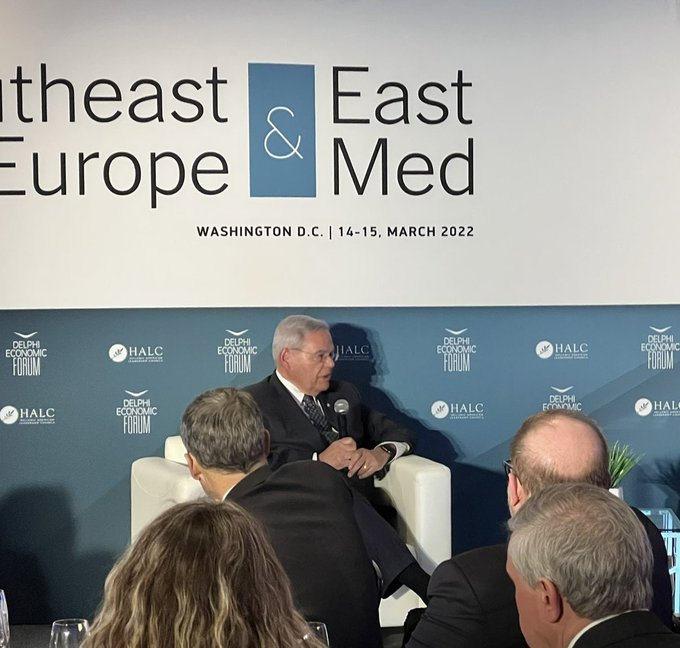 Senato'nun güçlü isimleri arasında gösterilen Menendez, Ankara'nın F-16 alması için S-400'lerden kurtulması veya bu Rus sistemleriyle ilgili başka adımlar atması gerektiğini söyledi:
"S-400'de çarpıcı bir geri dönüş olmadıkça, sistem ülke dışına gönderilmedikçe ya da başka şeyler olmadıkça F-16'ların Türkiye'ye satışını öngörmüyorum. Erdoğan'ın sempatik adımları işe yaramayacak. Kongre'de silah satışları konusunda Komite'nin yetkisi var."
ÖNEMLİ: Amerikan yasalarına göre; bir yasanın gerçekleşebilmesi için önce Temsilciler Meclisi ve Senato'dan geçmesi gerekiyor. En son başkanın onayına çıkıyor. Bu tarz ciddi silah satış anlaşmaları da yıllık savunma bütçesinin içine konuluyor. Bu nedenle Menendez, Senato'nun Dış İlişkiler Komite Başkanı olarak sürecin tam da göbeğinde yer alıyor. Menendez'in bu denli karşıt duruşu, Senato'nun da tavrını yansıtması açısından son derece önemli.
KAYNAK: HABER7
6. Συγκρίσεις (haberler.com)
 Yunanistan
Toplam nüfus: 10,761,573
Mevcut insan gücü: 4,993,347
Toplam askeri personel: 360,500
Aktif personel: 140,000
Toplam hava gücü: 566
Savaş tankları: 1,254
Zırhlı Savaş Aracı: 2,550
Toplam deniz varlıkları: 115
Savunma bütçesi: 6,5 milyar dolar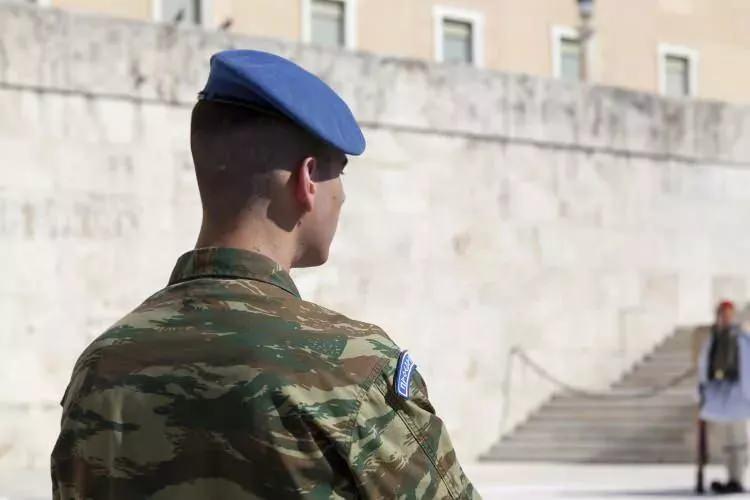 Türkiye
Toplam nüfus: 84,340,239
Mevcut insan gücü: 41,847,478
Toplam askeri personel: 735,000
Aktif personel: 355,000
Toplam hava gücü: 1,067
Savaş tankları: 3,200
Zırhlı Savaş Aracı: 9,500
Toplam deniz varlıkları: 194
Savunma bütçesi: 8,6 milyar dolar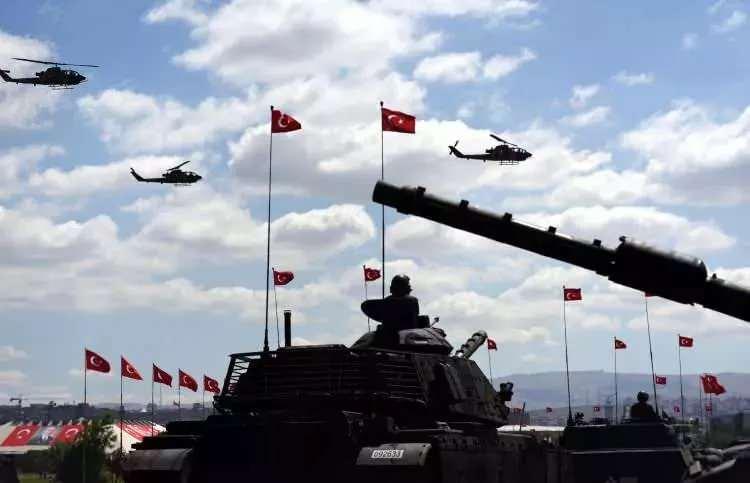 7.
Karşılıklı parmak ısırılırken acıya en fazla dayanan kazanacak
15.03.2022
Parmak ısırma, Rusya ile Ukrayna arasında olsaydı şayet… Çoktan sonuç alınırdı. Hatta kimse kimsenin parmağını ısırmak durumunda bile kalmazdı.
Bu nedenle Ukrayna sahasında, 2014'te başlayan bilek güreşinde şimdilerde karşılıklı parmak ısırılıyor.
Parmağı ısıranlarsa Çin'e sırtını dayamış Rusya ile Avrupa Birliği'ni (AB) yedeğine almış Anglosaksonlar. "Çin'e sırtını dayamış Rusya" diyoruz birazdan gerekçemizi de söyleyeceğiz. Birbirlerinin işaret parmağını ısıran iki hasım her gün yeni bir sınama ile karşı karşıya.
MASAYI TÜRKİYE KURDU
Geçtiğimiz hafta Türk hariciyesi, Antalya'da büyük başarıya imza attı. Antalya Forumu'nun açılışından bir gün önceyse Türkiye, uluslararası alanda herkese fark attı.
Rus Dışişleri Bakanı Lavrov ile Ukrayna Dışişleri Bakanı Kuleba'yı masaya oturttu.
O tarihi müzakere masasından sonra Lavrov'un yaptığı basın toplantısında dikkatimi çeken çok ilginç bir bölüm var.
LAVROV "BİYOLOJİK SİLAH" DEDİ, AMERİKA YALANLADI, TOPA, RUSYA LENİHE ÇİN DE GİRDİ
Lavrov, konuşmasının bir yerinde bir anda "Pentagon'un Ukrayna topraklarında onlarca askeri biyolojik laboratuvar oluşturduğu iddiaları bizi endişeye düşürüyor. Bu konudaki sorulara cevap istiyoruz" dedi.
Lavrov'un bu çıkışın ardından Rusya askeri kaynakları, "Söz konusu laboratuvarların Ukrayna'nın Lviv, Harkiv ve Poltava kentlerinde bulunduğunu" iddia edip, hedef seçildiğini ve imha edildiğini açıkladı.
İmha edilen laboratuvarlarda, "Veba, şarbon, bruselloz, difteri, salmonelloz, dizanteri" gibi hastalıkların virüslerine rastlandığı da iddialar arasındaydı.
Rusya'nın bu iddialarına cevap Beyaz Saray'dan geldi ve "dezenformasyon" dendi ama…
Amerikalı askeri kaynaklar, Amerika'nın, Ukrayna'da Sovyetler sonrası biyoloji laboratuvarlarına 200 milyon dolar destek verdiğini açıkladı.
"ABD'nin 2005'ten bu yana Savunma Bakanlığı Kooperatif Tehdit Azaltma Programı kapsamında Ukrayna'daki laboratuvarlara 200 milyon dolar yatırım yaptığı" ortaya çıktı.
ÇİN DOĞRUDAN RUSYA'NIN İDDİALARINI DESTEKLEYEN ÇIKIŞ YAPTI
Rusya'nın "Çin'e sırtını dayadığını" söylemiştik. İşte bu iddiamızı doğrulayan bir şey oldu, dün.
Posta kutumuza bir mail düştü. Mail Çin Uluslararası Radyosu'ndan gelmişti.
Konu bölümünde, "ABD'nin Ukrayna'daki 30 biyolojik laboratuvarında tehlikeli virüsler bulundu" yazıyordu.
Virüs görsellerinin de kullanıldığı haber metninde aynen şunlar yazıyordu:
"Rusya-Ukrayna çatışması sürerken, ABD'nin dünya genelinde kurduğu 336 biyolojik laboratuvar tüm dünyanın dikkatini çekti. Alınan bilgilere göre, Pentagon tarafından Ukrayna'da tesis edilen 30 biyolojik laboratuvarda çok sayıda tehlikeli virüs bulundu.
ABD Dışişleri Müsteşarı Victoria Nuland daha önce yaptığı açıklamada 'Ukrayna'da biyolojik laboratuvarlarımız var. Rus ordusunun onları kontrol etmeye çalışıyor olabileceğinden oldukça endişeliyiz' ifadelerini kullandı.
ABD, Ukrayna'da bulunan 30 biyolojik laboratuvarda biyolojik savaşlarla ilgili yoğun araştırmalar yürüttü. Ancak daha şaşırtıcı olan, Pentagon 30 ülkede 336 biyolojik laboratuvarı kontrol etti. ABD'nin bu laboratuvarlarda sürdürdüğü biyolojik araştırmalar da gizemini koruyor."
Haber bir Çin kaynağından geliyor. Ve Lavrov'un Antalya'da düzenlediği basın toplantısında kullandığı "biyolojik silah" ifadesinden sonra başlayan tartışmada Çin'in doğrudan Rusya tarafında saf tuttuğunun en bariz örneği olarak karşımızda duruyor." (ÇİN ULUSLARARASI RADYOSU)
KİRLİ SAVAŞTA KİRLİ BİLGİLER ARASINDA DOĞRUYU BULMAYA ÇALIŞMAK
Rusya'nın Ukrayna'ya müdahalesi, her yönüyle kirli bir savaş. Yabancı paralı savaşçıların Ukrayna'yı kurtarmak için gelen "Lejyonerler" olarak sunulmasından tutun da Mariupol'deki Türk camiinin füzeyle vurulduğu yalanına… "Biyolojik silahlar" iddialarına kadar…
Her yönüyle kirli bir savaş yaşanıyor.
Anglosakson akıl, AB'yi yedeğine alarak Ukrayna sahasında, Rusya'yı ehlileştirmek için çoluk çocuk, genç yaşlı insanları ve bir ülkeyi kurban veriyor…
Rusya, beka meselesi olarak gördüğü Ukrayna'nın NATO'ya girme hamlesini püskürtmek için, sertleştikçe sertleşiyor.
Birbirlerinin parmaklarını son iki gündür daha şiddetliısırıyorlar. Acıya dayan parmak ısırmada galip gelir.
RUSLAR ACIYA DAHA DAYANIKLI GÖRÜNÜYOR
Ruslar, acı bakımından oldukça tecrübeliler. Çarlık Rusya'sından bu yana Rus halkı acıyla yoğruluyor.
Anglosakson akıl ise, dünya hegemonyası için "tuzak üstüne tuzak" kurmakta mahir.
Bakalım, kimin parmağı kimin ağızında kalacak? Bakalım kim diğerinin parmağını önce bırakacak?
Muhatabına Not: 1991 yılında Birinci Körfez Savaşı'ndan hemen önce dönemin ABD Dışişleri Bakanı Colin Powel BM'de "Saddam'ın kimyasal silahları" sunumu yaptı. Sonra Irak işgali başladı. Ama "sunumun" tamamen yalan ve uydurma olduğu bizzat Powel tarafından ikrar edildi.
Kirli savaşın kirliliğini biz de belki önümüzdeki dönemde tarafların ağızından duyacağız.
Kim bilir!
Yeni Şafak
8.
Putin yeni bir harita çizdi: Ukrayna bölünecek, Lviv yeni İdlib olacak
Stratejist Dr. Tuğrul Çamaş, "Rus ordusunun harekat planı, bölünmüş Ukrayna senaryosuna göre çizildi. Hedefleri Kırım, Azak Denizi ve Karadeniz'le bağı kesilmiş bir Batı Ukrayna ile Rusya güdümlü Doğu Ukrayna" dedi

.
Rusya lideri Putin'in bölünmüş Ukrayna planı ile aynı zamanda dondurulmuş çatışma bölgeleri oluşturacağını söyleyen Rus siyaseti ve tarihi alanında uzman stratejist Dr. Çamaş "Putin, NATO ile Rusya arasına tampon hat inşa etmek istiyor" diye konuştu.
KIRIM'IN KUZEYİNE DONBASS USULÜ ÇÖZÜM
Rusya, 2014 Kırım işgali ile birlikte özerk bölge ilan edilen Donetks-Lugansk taktiğini Herson için de uygulamaya hazırlanıyor. Çamaş "Batı'nın ağır yaptırımları altında kalan Moskova'nın hesabı, Lugansk-Donetsk ile birlikte Herson, Harkov, Mıkolaviy, Melitopol, Berdyansk ve Zaporijya şehirlerini içine alan bir alanda Rus güdümlü siyasi bir yapı oluşturmak" diye konuştu.
Dinyeper nehrinin belirleyici hat olduğunu vurgulayan Çamaş, Dinyeper'in doğusunda yer alan Harkov şehrinin de Rusya için önemli olduğunu ve kontrol altına alınmak istediğini kaydetti.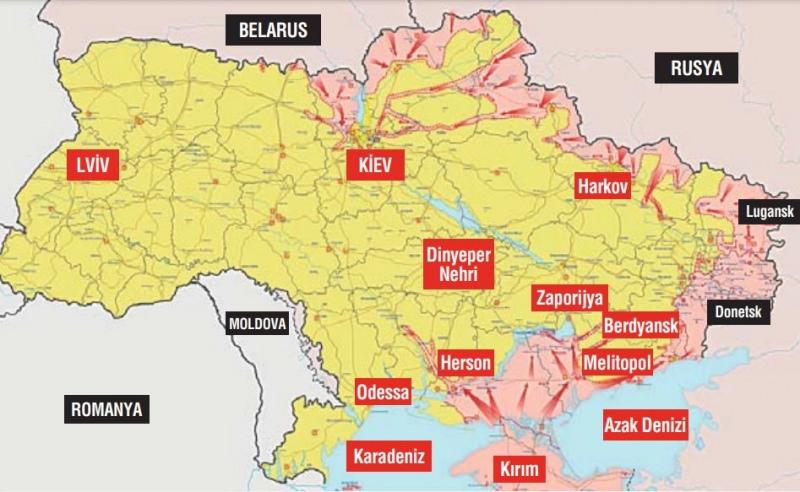 BATI'NIN UKRAYNA TUZAĞI
Konvansiyonel bir savaşla Rusya'yla doğrudan karşı karşıya gelmek istemeyen Batı'nın; Rusya'yı kışkırtarak Ukrayna'ya girmesini sağladığını iddia eden Dr. Çamaş "Temel amaç, bir taraftan Ukrayna'yı Rusya için yeni bir Afganistan'a dönüştürürken diğer yandan yaptırımlarla Putin yönetimini dünyadan ve küresel sistemden izole etmek. Bu anlamda Rusya siyasi olduğu kadar ekonomik ve askeri bir tuzağa düşürüldü" tespitinde bulundu.
RUSLAR KİEV'E GİRMEYECEK
Çamaş'a göre, Rus ordusu Kiev'i kuşatacak ve abluka içerisinde tutarak Zelenskiy hükümetinin düşmesini bekleyecek. Bu plan dahilinde Rus ordusunun Kiev'e girme tercihini kullanmayacağını kaydeden Çamaş "Kiev'in askerî olarak düşmesini beklemeden Rus gizli servisinin çalışmalarıyla Moskova güdümlü bir hükûmet kurma yoluna gidecekler. Ruslar bu taktiği 2014 Kırımın işgalinde denedi ve başarılı oldu. O dönem işgal planı Rusya Genelkurmay Başkanlığına bağlı askerî istihbarat teşkilatı GRU tarafından hazırlandı. Şu an yine bir yandan benzer girişimler denenirken diğer yandan Rusya askerî gücü ile Ukrayna'yı kendi şartlarını kabul ettireceği diplomasi masasına oturtmaya çalışacak. Rus diplomasi anlayışının belirleyici unsuru askeri durumdur" görüşünü dile getirdi.
LVİV YENİ İDLİB OLUR
Dr. Çamaş'ın çarpıcı bir diğer tespiti ise Ukrayna-Polonya sınırındaki Lviv'in yeni İdlib olacağı yönünde. Rus ordusu kara, deniz ve hava bombardımanları ile Ukrayna'daki şehirleri insansızlaştırıyor. Bu yerleşim birimlerinden çıkanların tamamına yakını Lviv yönüne göç ediyor. Dr. Tuğrul Çamaş, Rusya'nın hatta yığılan mülteciler üzerinden Avrupa'yı demografik olarak baskılayabileceği görüşünde.
KAYNAK: TÜRKİYE GAZETESİ
9.
Ουκρανία: Τι προτείνει για το καθεστώς ουδετερότητας το Κίεβο σύμφωνα με τον Ρώσο διαπραγματευτή
Η Ουκρανία φαίνεται να έχει προτείνει ένα καθεστώς ουδετερότητας σαν αυτά της Αυστρίας ή της Σουηδίας, σύμφωνα με τον Βλαντίμιρ Μεντίνσκι.
Την ώρα που ο Σεργκέι Λαβρόφ άφησε ελπίδες με σημερινή του δήλωση για να υπάρξει ένας συμβιβασμός ανάμεσα σε Μόσχα και Κίεβο, ο Βλαντίμιρ Μεντίνσκι, επικεφαλής της ρωσικής αντιπροσωπείας στις συνομιλίες, αποκάλυψε ότι η Ουκρανία έχει προτείνει σχετικά με την ουδετερότητα ένα μοντέλο κράτους τύπου Αυστρίας ή Σουηδίας.
Θυμίζουμε ότι το ζήτημα της ουδετερότητας είναι από τα σημαντικότερα ζητήματα που εγείρει η Ρωσία, ενώ ο Βολοντίμιρ Ζελένσκι έχει, όπως φαίνεται, αποδεχθεί ότι η Ουκρανία δεν πρόκειται να γίνει μέλος του ΝΑΤΟ.
Ο ανταποκριτής του APA στη Μόσχα είναι αυτός που αναφέρει ότι ο Μεντίνσκι έκανε τη συγκεκριμένη αποκάλυψη. Αναφορά στο ίδιο θέμα έχει και το Russia Today, όπως αναφέρεται στο κανάλι του στο Telegram.
Η δήλωση Μεντίνσκι
«Συζητείται μια σειρά από περίπλοκα ζητήματα που σχετίζονται με τη διατήρηση και την ανάπτυξη του ουδέτερου καθεστώτος της Ουκρανίας, την αποστρατιωτικοποίηση της Ουκρανίας, το μέγεθος του ουκρανικού στρατού. Η Ουκρανία προσφέρει την αυστριακή και σουηδική εκδοχή ενός ουδέτερου αποστρατικοποιημένου κράτους, αλλά ταυτόχρονα να έχει τον δικό της στρατό και ναυτικό.
«Όλα αυτά τα θέματα συζητούνται στο επίπεδο των επικεφαλής των υπουργείων Άμυνας της Ρωσίας και της Ουκρανίας», είπε ο Μεντίνσκι.
Ο επικεφαλής της ρωσικής αντιπροσωπείας υπενθύμισε ότι η Ουκρανία εξακολουθεί να έχει ουδέτερο καθεστώς: «Υπό την προϋπόθεση της ουδετερότητας που η Ουκρανία αποχώρησε από τη Σοβιετική Ένωση το 1991 και αυτή η ουδετερότητα είναι γραμμένη στη Διακήρυξη της Κυριαρχίας της Ουκρανίας».
10.
Ο Μπάιντεν στις Βρυξέλλες και οι φόβοι για την ευρωπαϊκή καθυστέρηση
Ο προβληματισμός πολιτών και επιχειρήσεων εντείνεται καθώς, οι ανατιμήσεις στα βασικά είδη διατροφής και πρώτης ανάγκης, κάνουν το σούπερ μάρκετ να «πονάει» και αυτός ο πόνος δεν αναμένεται να μετριαστεί – ίσως και ποτέ

.
Ηελληνική κυβέρνηση «καίγεται» και «τρέχει». Το κόστος της ενέργειας, το ντόμινο των ανατιμήσεων και η μονιμοποίηση του πληθωρισμού, ανατρέπουν σενάρια και υποβάλλουν το οικονομικό επιτελείο και το Μέγαρο Μαξίμου σε μεγάλες πολιτικές και… μαθηματικές δοκιμασίες.

Αύριο αναμένονται οι επίσημες ανακοινώσεις για τον συνδυασμό των μέτρων, μέσω των οποίων θα επιδιωχθεί η στήριξη των εισοδημάτων, τουλάχιστον σε ό,τι αφορά το κόστος της ενέργειας και του ηλεκτρικού ρεύματος. Πλην όμως, ο προβληματισμός πολιτών και επιχειρήσεων εντείνεται καθώς, οι ανατιμήσεις στα βασικά είδη διατροφής και πρώτης ανάγκης, κάνουν το σούπερ μάρκετ να «πονάει» και αυτός ο πόνος δεν αναμένεται να μετριαστεί – ίσως και ποτέ.

Υπό αυτή τη συνθήκη, το οικονομικό-κοινωνικό περιβάλλον που διαμορφώνεται είναι επιβαρυμένο και εν πολλοίς, η όποια ελπίδα ανακούφισης εναπόκειται σε ευρωπαϊκές αποφάσεις για συντονισμένες και ουσιαστικές παρεμβάσεις, κατ' αρχάς στο πεδίο της ενέργειας.

Πολλά αναμένονται από τη Σύνοδο Κορυφής της ερχόμενης εβδομάδας στις Βρυξέλλες. Ωστόσο, και παρά το γεγονός ότι πολλές συζητήσεις έχουν ξεκινήσει (για ευρωομόλογα ειδικού σκοπού, για ειδικό ταμείο ενέργειας στα πρότυπα του NextGenerationEU, για παράταση της δημοσιονομικής ευελιξίας, κ.λπ.), ο προβληματισμός για την ταχύτητα και τον χρόνο λήψης αποφάσεων είναι έντονος στην Αθήνα.

Οίδιος ο Πρωθυπουργός Κυριάκος Μητσοτάκης ήταν εμφανώς επιφυλακτικός και συγκρατημένος στις προσδοκίες του, αμέσως μετά από την άτυπη σύνοδο Κορυφής στις Βερσαλλίες την προηγούμενη εβδομάδα.

Έκτοτε μεσολάβησε μία σημαντική είδηση: Η επιβεβαίωση της παρουσίας και συμμετοχής του Προέδρου των ΗΠΑ, Τζο Μπάιντεν στη σύνοδο κορυφής της ΕΕ, στις 24-25 Μαρτίου. Μπορεί κανείς να υποθέσει τους λόγους που οδήγησαν τον αμερικανό πρόεδρο σε αυτήν την κίνηση και την ίδια στιγμή γίνεται αντιληπτό, τι σημασία θα προσλάβει η Σύνοδος Κορυφής.

Το στρατιωτικό-πολιτικό ζήτημα προφανώς θα κυριαρχήσει, η σχέση ΕΕ-ΝΑΤΟ θα εξεταστεί με νέα δεδομένα και υπό αυτό το πρίσμα κάποιοι κύκλοι, κυβερνητικοί και οικονομικοί, εκδηλώνουν μία ανησυχία.

Αυτό που φοβούνται είναι ότι, με δεδομένες και τις ενστάσεις των «βορείων» της Ευρώπης για συντονισμό δράσης, ευέλικτα δημοσιονομικά εργαλεία κ.λπ., η παρουσία του προέδρου των ΗΠΑ στη σύνοδο μπορεί και να λειτουργήσει ως δικαιολογία για αναβολή των οικονομικών συζητήσεων και αποφάσεων.

Θα διαπιστωθεί αν οι ανησυχίες αυτές είναι ρεαλιστικές ή αν τελικώς θα διαψευστούν. Ωστόσο, η ροή των εξελίξεων δείχνει ότι ο δρόμος είναι μακρύς και ότι η εποχή των κρίσεων δεν θα τερματιστεί όσο σύντομα ήλπιζαν πολλοί.
11.
Turning point in Iran-Israel war: Guards' drone fleet destroyed, threaten direct reaction for every Israeli strike
Iran's Revolutionary Guards Corps, since its military drone fleet was wiped out, are ready to take over retaliatory strikes against Israel, not just leave the task to proxy militias. The conflict is therefore escalating into a full, direct contest between the two main actors. In mid-February, half a dozen Israeli Air Force drones raided the Revolutionary Guards (IRGC) main air base in the western city of Kermanshah. According to Iranian and Lebanese sources, they destroyed hundreds of military UAVs of different sizes. The Israeli UAVs flew 1,700km to target, which turned out to be the largest number of military drones ever destroyed in a single strike.
The IRGC retaliated a month later with 12 Fatah-110 SRBM missiles – launched from Tabriz – to a target near Irbil, capital of the semi-autonomous Kurdish republic of northern Iraq. Tehran claimed to have hit secret Israeli military bases located there, Isael denied maintaining secret facilities in Kurdistan and said the missiles had struck a civilian building near the US consulate.
However, The New York Times was tipped off by US intelligence, for unknown motives, with confirmation of Tehran's claim, leaving Israel with little choice but to go for its own reprisal operation against Iran.
The two incidents mark a turning point in the shadowy war in force for years between Iran and Israel, in that the elite IRGC appears to be bent on pursuing a new policy of direct action for US and Israel assaults, rather than leaving the task to its proxy Shiite militias in Iraq, Syria, Lebanon or Yemen. Iranian drones in the hands of those proxies have in recent months grown into a major hazard for the region, including oil-rich Saudi Arabia and the UAE. Last year, two were shot down by Israeli F-35 fighter jets attempting to infiltrate Israeli airspace. More recently, an attempt was made by Iran to use them to ferry weapons to the Hamas-ruled Gaza Strip. It was intercepted in time.
12.
Biden calls Putin a war criminal for invading Ukraine

|
 Although the White House previously stopped short of accusing the Russians of war crimes in the Ukraine, President Joe Biden said to reporters on Wednesday: "I think [Putin] is a war criminal." and announced an additional $800 million in security assistance for Ukraine, including weapons to take down Russian planes and tanks. "The President's remarks speak for themselves," press secretary Jen Psaki said afterward. She said Biden was "speaking from the heart." She said the ongoing investigation at the State Department into war crimes was still underway.
Kremlin spokesman Dimitry Peskov said Biden's remark was unforgivable.
13.
Trump Reveals What Kept Putin From Invading Ukraine During His Presidency
And why Biden has done more damage than "the 5 worst presidents in American history."
Nothing is more controversial about Donald Trump than his personality; even many people who supported his policies and believe he was an effective president ruefully admit that they wish he would tone it down a bit. Although, to be sure, many others were and are delighted that he is utterly sincere, even in his notorious "mean tweets," without the calculation and artifice of the average politician. On Saturday night in South Carolina, Trump went even farther, asserting that "my personality is what kept us out of war." Whatever you may think of him, he has a point.Trump's assessment of Old Joe Biden's disastrous presidency was right on the money. "You could take the five worst presidents in American history and they would not have done the damage Joe Biden has done in just 13 months." That would be Barack Obama, Jimmy Carter, Herbert Hoover, James Buchanan and Franklin Pierce; Biden makes all of them look like candidates for Mount Rushmore. Trump was also correct in his characterization of his foundering successor. "We have a president representing our country at the most important time in history, who is physically and mentally challenged."

Biden, Trump noted, "failed to deter Russia's outrageous invasion of Ukraine." He heaped scorn on the establishment media narrative that Russia would have been even more emboldened if he were still president. "The fake news," Trump declared, "said my personality got us into a war. 'I'm telling you, that guy's going to get us into a war.' But actually, my personality is what kept us out of war. I was the only president in nearly four decades who did not get America into any new conflicts."

That's undeniable, and the guardians of acceptable opinion have left it unexplained, or else they simply dismiss it as dumb luck. But it was something more than that. On Feb. 22, Trump said that while he was president, he gave Putin an ultimatum. "If you move against Ukraine while I'm president, I will hit Moscow." To this, Putin responded, "No way," whereupon Trump responded, "All those beautiful golden turrets will be blown up."

Trump's claim has met with skepticism, but it's worth noting that Trump's entire threat was based on his personality as it had come to be publicly known. Putin couldn't be sure that Trump, so often described as brash, impulsive, erratic, and the like, wouldn't behave in exactly that fashion. Anyway, there is no doubt that Putin really didn't move against Ukraine during Trump's administration.

On Saturday night, Trump asserted that Putin wouldn't have invaded Ukraine in February if he had still been president. "The Russian invasion of Ukraine is a terrible atrocity that should never have been allowed to happen or would have never happened. I know I speak for everyone here tonight when I say we are praying for the proud people of Ukraine. They are going through hell. Make no mistake, however, that Russia would not have dared to annex one inch of territory if I was in the White House. In fact, they never did it when I was there."

Brushing aside the claims of the discredited Russian Collusion hoax, Trump stated, "Nobody was ever tougher on Russia than me. I'm the one that stopped the pipeline," that is, the Nord Stream 2 pipeline carrying natural gas from Russia to Germany, all the way through 2021. Biden's handlers fought against sanctions on those developing it. On the other hand, Trump reminded his South Carolina audience, "I'm the one that put all the sanctions on. And I'm the one that he didn't attack during our administration."

Trump also noted that the United States became energy independent during his administration, but thanks to Biden's handlers, isn't anymore. "Without the money coming in from energy, Russia doesn't work. But to make this threat credible, the U.S. would have to immediately end Biden's ridiculous war on American energy. We were energy independent. It's very simple. We have to get our great energy workers drilling, pumping, producing, mining and refining like never before."

Instead, Trump said, Biden is "selling out the brave people of Cuba and Venezuela, groveling at the feet of the oil-rich and brutal Maduro regime. "They're after Maduro and now all of a sudden they say, 'Listen, forget that. Forget what we've been saying for the last long time. … Forget the last 15 years, we'd like to buy oil. We'd pay you any price you want. Please, please, please sell us some oil. Please sell us some oil, we don't have any oil.' He must think we are the stupidest people on earth, you know."

Trump was right again. With Joe Biden as president of the United States and Kamala Harris as vice president, we do look like the stupidest people on earth. And the weakest.

14.
Palestinians and Ukrainians
Are their situations similar?
Palestinian propagandists and their willing collaborators in the Western media have been bewailing the fact that the Palestinians haven't been given the sympathy that is being lavished on Ukrainians, even though their situations – they claim — are identical, for both Ukrainians and Palestinians are brave peoples being denied their national rights by their oppressors, Russia and Israel, respectively. Sean Durns reports scathingly on this latest Palestinian effort to win international sympathy here: "Media Outlets Use Russia's Invasion of Ukraine to Attack Israel," Algemeiner, March 10, 2022:
…Russia's invasion of Ukraine isn't anything like Israel's security situation. Indeed, there is no legitimate comparison whatsoever.

The Washington Post, however, pretends otherwise. On March 7, the newspaper's global opinion section published an op-ed titled, "The world of inconsistencies between Ukraine, the Middle East, and beyond," by Khaled Beydoun. The author is an associate professor at Wayne State University where he specializes in "Islamophobia, national security and anti-terrorism law." But judging by his Post opinion piece, his real expertise lies in historically illiterate comparisons.

In 810-words [sic], Beydoun glamorizes terrorists, misleads about Israel's security concerns, and omits important history and facts.

The op-ed hails the Ukrainians who are fighting Russian invaders. They have "powered a global narrative of good against evil, imperialism against sovereignty, of David vs. Goliath." The author adds: "There's no doubt the governments and commentators rooting for Ukrainians and campaigning for the isolation of Vladimir Putin have been on the right side of history — this time."

But then he errs, absurdly comparing Ukrainians fighting Russian invaders to "Palestine [sic]." Palestinians, the author asserts, "have long embodied the very struggle put forward by the Ukrainian people."…
The Ukrainians are fighting for their own independence. The Palestinians are fighting to destroy the only Jewish state. The Ukrainians are being invaded by the Russian army, that does not hesitate to kill civilians. The Palestinians are quite prepared to target Israeli civilians. Israelis have always had to fight to preserve not just their independence, but their very existence. They have had to fight three wars for their very survival, in 1948, 1967, and 1973, along with many campaigns – the "wars-between-the-wars" –against Palestinian terrorists who have targeted Israeli civilians.
Jews have been living continuously in the Land of Israel since at least 1000 B.C., that is, more than 1600 years before Islam was created, and before a single Muslim Arab appeared in the area that in the Post article is called "the West Bank." It was the Arabs who arrived from elsewhere; it was they who came swarming out of Arabia to Israel. They were the "invaders" who came to the land the Jews had been living on for a millennium and a half, uninterruptedly.
Ukrainians have been a separate nation since the time of Kievan Rus. Israel has been inhabited by Jews for more than a thousand years. [3000 years.]

The Post's op-ed is replete with other instances of ahistoricism and egregious comparisons.

Beydoun writes that "regular Palestinians resisting state seizure of their homes in Sheikh Jarrah and other occupied territories are conflated with armed militants, rendering them 'terrorists.'"

But this, too, is false. As the Committee for Accuracy in Middle East Reporting and Analysis (CAMERA) has documented, Jewish claimants proved their ownership to the land in court, highlighting that they had legally purchased the land. Nor did they try to "seize homes" or evict Palestinian families. Rather, they simply informed them that they would have to pay rent.
Those Palestinians In Sheikh Jarrah who are supposedly being unjustly evicted so the Israeli government can "judaize" east Jerusalem are not brave souls resisting an oppressive government. They are parties to standard property disputes between landlord and tenant. The Arab tenants who have been sued have not been paying rent, and in most cases have never done so to the Jewish owners of the property on which they are now squatting. Those non-paying Arab tenants have claimed to be the owners of the properties in question, but have not produced a single bit of supporting material. One Arab family claimed it had bought the land on which it was living decades ago from a man named "Ismail," but did not know his last name, and did not have any documents to prove ownership.
Another Arab family produced a single Ottoman Turkish document to support its claim of ownership; that document turned out to be a clumsy forgery. Jewish owners in every case litigated so far have produced proper title. The Israeli judges have not been unceremoniously "evicting" Arab tenants, but have only asked, after meticulous examination of the evidence, that they pay rent – a most modest rent — from now on; the owners of the properties are not even insisting on being paid the back rent they are still owed. Yet those Arab tenants have rejected those generous terms; they instead are letting themselves be used by the Palestinian propagandists as examples of inoffensive innocent Arab property owners being wrongly "evicted" from their property by the Zionist state that is hellbent on "judaizing" east Jerusalem. It's nonsense. And as for that "judaizing" charge, it is worth noting that when Israel came into possession of east Jerusalem in the Six-Day War, there were 66,000 Arabs in east Jerusalem. Now there are 340,000. If Israel has been trying to "judaize" east Jerusalem, it hasn't been trying very hard.
To compare a case of squatters refusing to pay rent on land that isn't legally theirs to Ukrainians facing a Russian military onslaught on their own soil, is both dumb and disgusting.

The author claims that Palestinians "put their very lives on the line against global (and regional) superpowers, some wielding rocks and other makeshift weapons to protect their land, loved ones and way of life." This, of course, is nonsense.
Which "global powers" have made the Palestinians "put their very lives on the line"? Certainly not Russia or China, which have been steady supporters of the Palestinians at the U.N. and at all other international gatherings. Nor has the U.S., under the Bidenites, been pressuring the Palestinians. The Bidenites have returned to the pre-Trump period, where Washington is again providing hundreds of millions of dollars annually, both to the P.A., and to UNRWA, as it did for many years before Trump was president.
Palestinian leaders, be it Hamas in the Gaza Strip or Fatah in the Palestinian Authority (PA)-ruled areas, actively encourage terrorist attacks on Jews. Sometimes they use rocks — and other times they use vehicles, knives, guns, or suicide bombers. And their leaders offer incentives for them to kill civilians.
The Palestinians are not bravely resisting Israeli "invaders" with only "rocks and other makeshift weapons." They, like the Russians in Ukraine, have been the invaders Into territory belonging to others. To wit, the Palestinians are trying to drive the Jews out of the land that Jews have inhabited since at least 1000 B.C. The League of Nations recognized that historic connection between the People of Israel and the Land of Israel when it assigned for inclusion in the Mandate for Palestine all the land "from the (Jordan) river to the (Mediterranean) sea." That land was to again become the Jewish National Home which, in time, would become the State of Israel. It is the Arabs who tried to snuff out the young life of the nascent Jewish state In 1948, and tried to so again in 1967 and 1973. Palestinian Arabs have carried on terrorist attacks on Jewish men, women, and children, both those living within the 1948 armistice lines, and those Jews living In the historic heartland of the Jewish people — Judea and Samaria. Those terrorists do not use just "rocks," as Khaled Beydoun wants us to believe, but have used far more deadly weapons — guns, knives, vehicles, and suicide bombers wearing explosive vests.
How are the Palestinians like the Ukrainians? Do the Ukrainians shoot or stab or send suicide bombers to blow up Russian civilians, the way the Palestinians do to Israelis? Aren't the Palestinians more like the Russians? Don't they insist that all of Israel, "from the river to the sea," belongs to them, the Palestinian Arabs, just as the Russians claim that Ukraine belongs to them? Aren't the Palestinians akin, in their terror bombing of Israeli cities, just like the Russians who have been pulverizing Ukrainian cities?
The PA's "pay-to-slay" program offers tax-deductible salaries to those who murder and maim Jews, or American veterans like Taylor Force, who was murdered after being mistaken for a Jew while he was visiting Israel.
Do the Ukrainians have a Pay-For-Slay program, as the P.A. does, which provides generous monthly stipends to imprisoned terrorists or to the families of terrorists who died while committing their attacks? Of course not. No, the Ukrainians have nothing in common with the Palestinians, but a great deal in common with the Israelis. For both Israelis and Ukrainians are, threatened by enemies who would take away not just their independence, but their very existence.
Both the PA and Hamas name schools, roads, and sports tournaments after slain terrorists. The PA has also planted trees to honor terrorists like Muhannad Shafeq Halabi. On October 8, 2015, Halabi murdered two Israelis, Rabbi Nehemiah Lavi and Aharon Bennett, and stabbed Bennett's wife and two-year old child in Jerusalem's Old City before he was killed by Israeli police.…
The Palestinians not only reward past, and incentivize future terrorism with large sums, but also celebrate terrorists as figures to be emulated, honoring them by naming streets, squares, and schools after them. In such a way, young Palestinians are encouraged to become terrorists themselves. In what way are the Ukrainians like that? When have they engaged in acts of terrorism, or held up terrorists as national heroes?
The Palestinians routinely target Israeli civilians, not just in attacks by lone terrorists or groups of terrorists, but by much larger armed units, as during the May war between Hamas and Israel, when the terror group lobbed 4,000 missiles and rockets into civilian centers. Those attacks on Israeli cities are, on a much smaller scale what the Russians have been doing In Mariupol, Kherson, Odessa, and Kharkiv.
Further, Israel's attempts to defend itself from terrorist attacks while limiting civilian casualties have been hailed by former-US Chairman of the Joint Chiefs of Staff Martin Dempsey, who has noted that Israel has gone to "extraordinary lengths" to prevent civilian casualties. Indeed, as CAMERA has documented, no other nation faced with a terrorist group using human shields, such as the US-led campaign to fight ISIS, has been able to replicate the Jewish state's efforts.
The IDF does more to limit civilian casualties than any other military, according to British Colonel Richard Kemp, who has fought in six wars and led the British forces in Afghanistan. It is a difficult task. Hamas routinely hides its weapons, rocket launchers, and fighters in schools, hospitals, apartment houses, and other civilian structures. When the IDF targets weapons or fighters that are in or near a civilian structure, it does everything it can to warn civilians to leave, by telephoning, emailing, and making use of the "knock on the roof" technique, thus giving not only civilians but also Hamas members time to escape. For the IDF, it is more important to make sure civilians are spared, to the greatest extent possible in such difficult conditions, where Hamas is using them as human shields.
The Palestinians are outraged that the Ukrainians are getting so much attention and sympathy, while the poor Palestinians have to wait "for a world of support that may ever come." In fact, the Palestinians have for decades been the most coddled group of supposed "refugees" In the world. They have received both directly, and through UNRWA, tens of billions of dollars In aid. From cradle to grave, they are raised to expect to be supported by international aid donors, and are outraged when there is any suggestion that conditions be put on such aid, such as being required to stop their Pay-For-Slay program or to revise the antisemitism In their schoolbooks. Of the hundreds of millions of refugees since World War II, only the Palestinians are allowed to pass on their refugee status to their children, grandchildren, and so on, as if it were an inheritable trait. What's more, the Palestinians have received more sympathetic attention at the U.N. than any other group of refugees anywhere, while their nemesis Israel has become the permanent subject of malicious inquiry as Agenda Item #7 at the U.N. Human Rights Council and, in addition, the U.N. has recently decided to establish an open-ended inquiry into possible war crimes by Israel. The Palestinians are the subject of endless sympathetic articles In the international media. They are supported as well by platoons of BDSers around the world and by all those who are consumed with hate for the Jewish state. Ignored? it is grotesque for Khaled Beydoun to complain about indifference to the most coddled group of people in the world — the Palestinians.
The Nazis supported the acknowledged leader of the Palestinians in the 1930s, the Mufti of Jerusalem, Haj Amin el Husseini, who spent the war years In Berlin, supported by the Nazis, and befriended by, among others, Adolf Eichmann, and even meeting Hitler, whose genocidal "solution" to the "Jewish question" he enthusiastically endorsed. He is believed to have visited Auschwitz with Himmler. The Mufti put his retinue of 60 Palestinian and Iraqi Arabs at the Nazis' disposal; they did what they could from Berlin to promote pro-Nazi views back home.
The PLO even benefited from Soviet largesse, including aid and training from Vladimir Putin's former employer, the KGB. As Reuters reported in 2016: "Soviet-era documents show that Palestinian President Mahmoud Abbas worked in the 1980s for the KGB, the now-defunct intelligence agency where Russian leader Vladimir Putin once served."
The KGB not only employed Mahmoud Abbas as an agent, but ran training camps for Palestinian terrorists. It also came up with the idea for a newly-invented "Palestinian people" who would change perceptions. No longer would the war on Israel be seen as a gang-up by Arabs on the tiny Jewish state; instead, that war became a struggle by "the Palestinian people to regain their stolen homeland."
The Palestinians have always had powerful backers – the Nazis, the Communists, the world's Muslims, the United Nations. For Khaled Beydoun to complain that they are not getting as much support as the Ukrainians is ludicrous.
Far from being ignored, the Palestinians have received more attention at the U.N., and more attention from  the international media, than any other group of real or soi-disant refugees. If you search for  "Palestinian," you get 390,000,000 results. The Palestinians have also been the  recipients of tens of billions of dollars in aid, while always asking for more from donors. They receive this money even as they refuse to revise their antisemitic schoolbooks, or to end their "Pay-For-Slay" program that rewards past, and incentivizes future, terrorist acts. The Palestinians  have been allowed to pass on their refugee status to their children, grandchildren, and so on, treating it as an inheritable trait, something not  permitted to any other group of refugees. There are fewer than 30,000 genuine Palestinian refugees still alive – those who left Mandatory Palestine, or Israel between 1947 and 1949 – but with all the subsequent generations also counted, the official account is more than 5 million such refugees. And all of them qualify to receive the copious benefits –  housing, education, medical care — of real refugees.
The Palestinians are akin not to the Ukrainians, but to the Russians under Putin. Like the Russians, who want to incorporate the Ukraine into their own territory, the Palestinians want to destroy the Jewish state, in order that their "Palestine" will include the entire area "from the (Jordan) river to the (Mediterranean) sea."
The Palestinians, like the Russians in Ukraine, have been focused on civilian targets. Like the Russians, they attack civilians in cities, as when they lobbed 4,000 rockets and missiles into southern Israel this past May.
The Palestinians, like the Russians in Ukraine, will not be satisfied with territorial compromise. The Russians, at least under Putin, want to dominate all of Ukraine, and the Palestinians want all of Israel. They have already turned down generous peace offers made by Israel in 2000 and 2008.
And the Palestinians, like the Russians, because of their relentless malevolence and aggression, will turn much of the world, just as they have managed to turn several Arab states – those that joined the Abraham Accords and normalized ties with Israel, to their great good fortune — against them. Or at least, that is what one hopes.
15.
Brand New Biden Whine
Are Americans really just too stupid to understand the great job he's doing?
Whatever else Old Joe Biden may be, in his dotage, he sure has become a whiner. At the House Democratic Caucus Issues Conference on Friday, Biden lost his temper, shouting that he was "sick of this stuff," that is, Americans blaming him for the inflation that his far-Left policies have caused. That wasn't all that the ostensible president was enraged about, however; in the same speech, he fumed that Americans just didn't understand the great job that he's doing.
Biden opened this particular gambit with a full-on threat: "I'm not saying we're over; we're just getting going." It's quite clear at this point that the American people and the world at large would be a great deal better off if he didn't do anything for the rest of his sorry term, but no such luck: his handlers are just getting started, and that means more pain is in the offing
"And a lot of work to do," Biden continued semi-coherently. "But never forget what we've accomplished together so far." Oh, we won't: hyperinflation, skyrocketing gas prices, war in Ukraine, a botched withdrawal from Afghanistan, the emboldening of America's enemies worldwide, the erasure of the Southern border, unknowable numbers of criminals and terrorists streaming into the country — who could forget?
But as far as Biden is concerned, he isn't riding high in the polls right now because the American people just aren't capable of grasping his magnificence: "And, by the way, the American people just trying to stay above water don't understand this.  You tell them what the American Recovery Act was, and they look at you like, 'What are you talking about?' Understandably. They're like my family: mom, dad, four kids, grandpop living in the house in a three-bedroom split-level home. Just every single day figuring out how you put enough food on the table, even when things are okay. Well — and on this one anniversary of the American Rescue Plan, let's be clear: We did it alone, without one single, solitary Republican vote."
Noted: the destruction of America has been accomplished so far without one, single, solitary Republican vote, at least in that particular instance. Unfortunately, on all too many occasions, Old Joe has not had trouble finding corrupt and compromised Republicans to go along with his nefarious plans.
But more striking is the bit about how struggling Americans "don't understand" all the wonderful things he has supposedly done. As ridiculous as it is, this has actually become a Democrat talking point of late. As PJM's Matt Margolis pointed out, House Speaker Nancy Pelosi (D-Absolut) said essentially the same thing on the day of Old Joe's State of the Union rant. MSNBC's Andrea Mitchell asked her, "The decline in the President's polls — even on COVID, on how he's handled it — what can you do to turn this around?" Pelosi answered, "Well, I think tonight's gonna be very important. Because for people to appreciate what the President has done […] they have to know what it is."
So both Joe Biden and Nancy Pelosi believe, or want us to think they believe, that the average American isn't thrilled with Old Joe because they aren't bright enough to inform themselves of all his great accomplishments.
It may be that Hillary Clinton was the first person to advance this absurd talking point. On MSNBC's Rachel Maddow show on Nov. 23, 2021, Clinton lamented, "You know, democracy is messy. You know, a lot of people got, oh, I think, kind of frustrated looking at the messy process of legislation, and they — they didn't really appreciate that within a year, the Biden administration has passed two major pieces of legislation through both the House and the Senate. They passed another major piece through the House that will soon be in the Senate."
Hillary touted these as "extraordinary accomplishments," and complained that "because of the way we are getting our information today and because of the lack of gatekeepers and people who have a historic perspective, who can help us understand what we are seeing, there is a real vulnerability in the electorate to the kind of demagoguery and disinformation that, unfortunately, the other side is really good at exploiting."
Yes, that's what we need: more gatekeepers to explain to us how great Joe Biden is, as if CNN and MSNBC and the New York Times and the Washington Post and Hollywood and academia and all the rest of it weren't enough. They all tell us we must love Big Brother, and soon enough we will, or else.
16. 
'Türkiye'nin saldırganlığına karşı Yunanistan'ın yanındayız'
Erdoğan ile Miçotakis arasındaki görüşmenin ve ikili ilişkilerde "olumlu" havanın esmesinin ardından ABD'den yapılan açıklamada, "Türkiye'nin saldırgan söylemlerine karşı Yunanistan'ın yanındayız" denildi.
Cumhurbaşkanı Recep Tayyip Erdoğan ile Yunanistan Başbakanı Miçotakis'in İstanbul'da yaptığı görüşmede, iki ülke arasında "olumlu" bir hava esti.
Ancak, Türkiye ile Yunanistan arasında sağlanan pozitif havanın aksine, ABD'nin Atina Büyükelçisi Geoffrey Pyatt, Türkiye ile Yunanistan arasındaki gerginlikten bahsetti.
Yunan Kathimerini gazetesinde yer alan habere göre Pyatt; dış politika alanında "Türkiye'nin saldırgan söylemlerini" de kapsayacak şekilde Yunanistan'ın Washington'un desteğine sahip olduğunu belirtti:
"Yunanistan tarihin doğru tarafında yer alıyor ve Türkiye'nin saldırgan söylemleri gibi önemli dış politika konularında ABD'nin desteğine sahip.
Görevde olduğum süre boyunca Yunanistan'ı ekonomi, siyasi istikrar ve dış politika alanlarında yeniden inşa etme çabalarında iki ülke (ABD ve Yunanistan) hükümetleriyle yakın bir şekilde çalıştım."
KAYNAK: HABER7
17.
Bakan Akar'dan Ukrayna-Rusya savaşıyla ilgili son dakika açıklamalar
Milli Savunma Bakanı Hulusi Akar, Ukrayna'daki son durumla ilgili açıklamalar yaptı. Akar, Mariupol'da camiye sığınan Türk vatandaşlarının tahliyesi için temasların sürdüğünü açıkladı. Akar, Montrö konusunda da açıklama yaptı.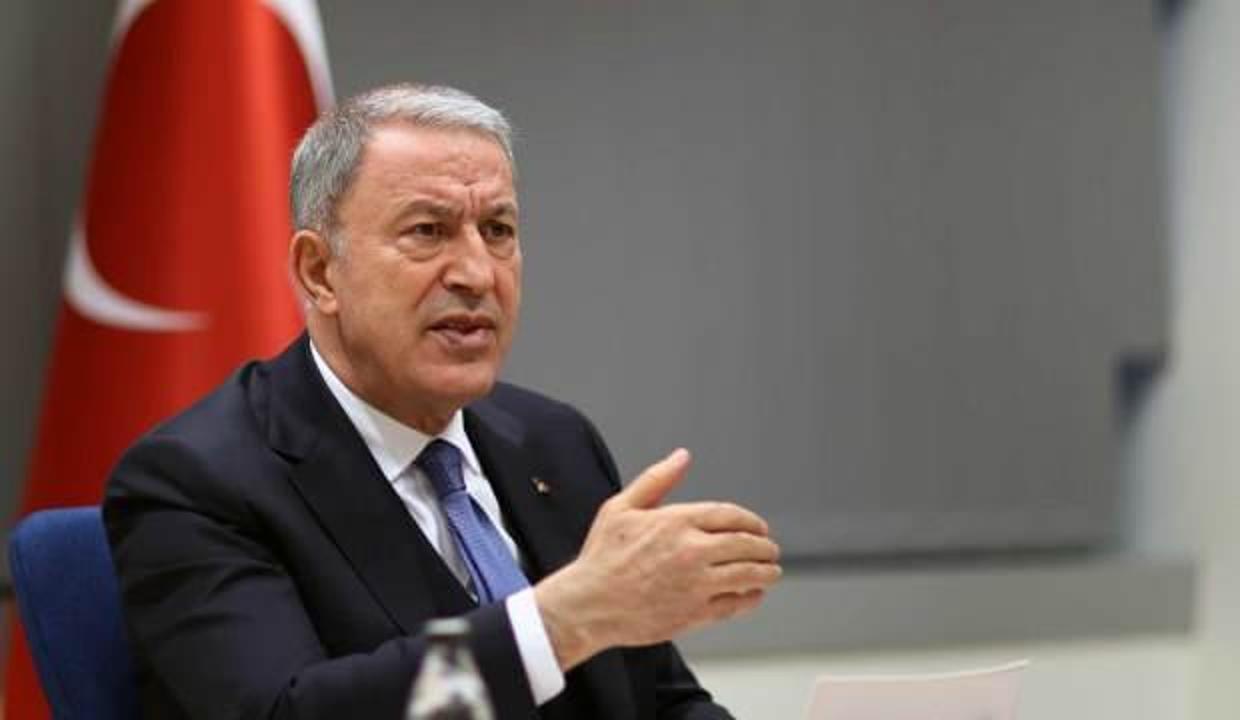 Milli Savunma Bakanı
Hulusi Akar
, NATO Olağanüstü Savunma Bakanları Toplantısı'na katıldı. İkili toplantılara katılan ve kritik görüşmeler gerçekleştiren Akar, daha sonra gazetecilere değerlendirmelerde bulundu.
Ukrayna'da ateşkesin elzem olduğunun altını çizen Akar, Cumhurbaşkanı Recep Tayyip Erdoğan'ın hem Rusya Devlet Başkanı Vladimir Putin hem de Ukrayna Devlet Başkanı Vladimir Zelenskiy'le diyaloğunun önemli bir fırsat olduğunu belirtti.
Akar, kendisinin de Rus ve Ukraynalı mevkidaşlarıyla sürekli görüşmeler yaptığını aktardı.
"CAMİYE SIĞINAN TÜRK VATANDAŞLARININ DURUMU İYİ"
Akar, Mariupol'da camiye sığınan Türk vatandaşlarıyla ilgili de son durumu aktardı. Camide herhangi bir sıkıntı yaşanmadığını, sığınan kişilerin erzaklarının bulunduğunu belirten Savunma Bakanı, Rusya ve Ukrayna tarafıyla tahliye konusunda temaslarının sürdüğünü söyledi.
UKRAYNA'DA KALAN TSK UÇAKLARI
Ukrayna'da kalan TSK'ya ait iki nakliye uçağıyla ilgili de değerlendirme yapan Akar, "Bu konuda hem Rusya hem Ukrayna ile konuşuyoruz. İki ülke de konuya ilgi gösteriyor. Önümüzdeki günlerde oradan olumlu bir sonuç bekliyoruz" ifadelerini kullandı.
"İNSANİ YARDIM DEVAM ETMELİ"
Krizin çözümünde Türkiye'nin dengeli politika izlemesinin şart olduğunun altını çizen Akar, Ukrayna'ya insani yardımların devam etmesi gerektiğinin de önemini vurguladı.
"KIRIM" VURGUSU
Türkiye'nin hem Rusya'nın Kırım'ı işgalini kınadığını, şu anda da Ukrayna işgalini ağır bir dille kınadığını belirten Akar, krizin çözümü için her iki ülkeyle dengeli adımların atılması gerektiğini dile getirdi.
"MONTRÖ" AÇIKLAMASI: BOZULMASININ KİMSEYE YARARI YOK
Montrö konusunda da değerlendirme yapan Akar, "Montrö, bütün taraflar için faydalı. Montrö statüsünün bozulmasının kimseye yararı yok" diye konuştu.
TÜRKİYE'NİN NATO MÜTTEFİKLERİNDEN BEKLENTİSİ
Türkiye'nin NATO müttefiklerinden beklentilerini de aktaran Akar, PKK/YPG, DEAŞ ve FETÖ'nün yanı sıra birçok terör örgütüyle mücadelelerin devam ettiğine dikkati çekerek, "Türkiye'nin terörle mücadele konusunda yaptıklarının son derece önemli olduğunu, Avrupa'nın güneydoğu sınırlarının Türkiye tarafından korunduğunu, aksi durumun NATO'nun güvenliğini sekteye uğratacağını" söyledi.
KAYNAK: HABER7, AJANSLAR
18.
Çin'in 'B planı' Türkiye: 600 milyar dolarlık dev fırsat
Rusya'ya uygulanan ambargo dolayısıyla Asya ve Avrupa arasındaki kuzey rotasında sorunların ortaya çıkması Çin'i, Avrupa'ya taşımalarda alternatif güzergah arayışına yöneltti. Türkiye'nin dahil olduğu Orta Koridor bu süreçte öne çıkıyor. Sektör yetkilileri, tarihi fırsatı kaçırmamak için mevcut güzergahtaki sorunların hızla çözülmesini istiyor

.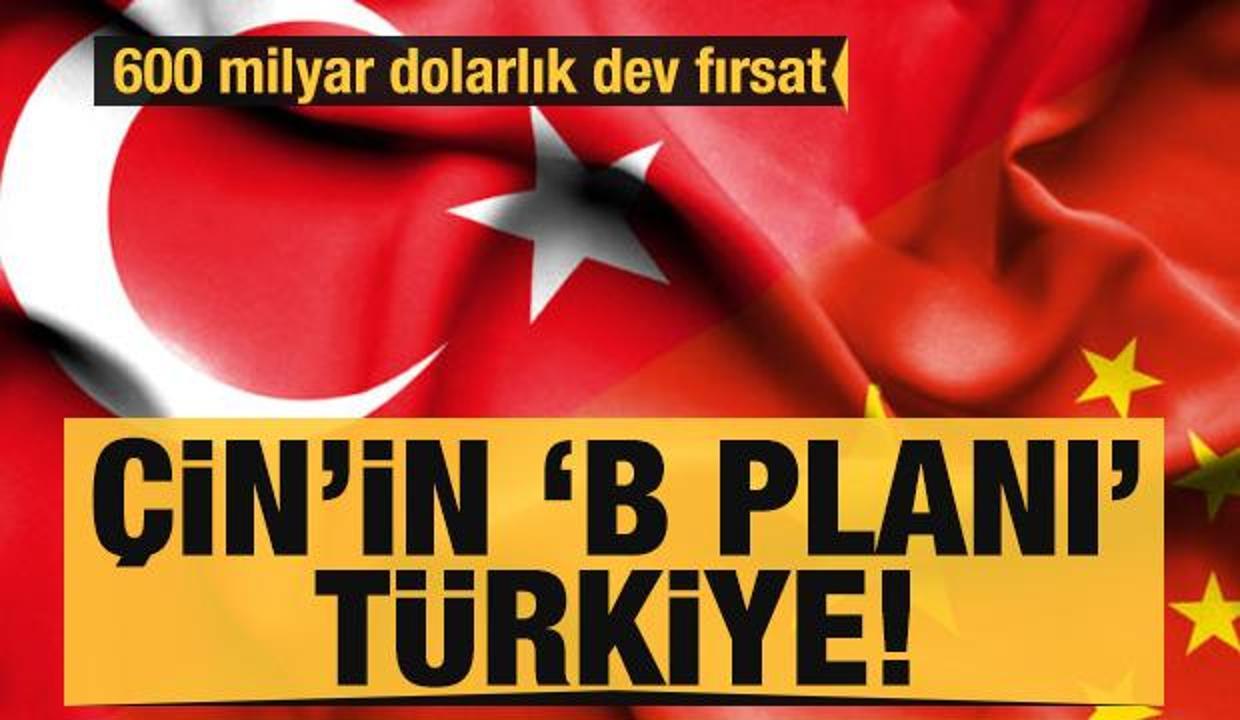 Rusya-Ukrayna savaşı küresel ticarette Orta Koridor'un öneminin artırdığı belirtiyor.. rette tüm dengeleri değiştirirken, lojistik rotaları da yeniden şekilleniyor. Çin-Avrupa hattında önemli geçiş ülkeleri olan Ukrayna ve Rusya'nın, savaş nedeniyle riskli hale gelmesi, alternatif güzergahlara talebi artırdı. Bu durum, Türkiye'nin de dahil olduğu Orta Koridor'un önemi artırdı. Ancak Türkiye için önemli fırsatlar yaratan bu gelişmenin önünde altyapı eksikliğinden kaynaklanan bazı engeller var. Sektör yetkilileri, fırsatı kaçırmamak için mevcut güzergahtaki sorunların ivedilikle çözülmesi gerektiğini vurguluyor.
Asya ile Avrupa arasında ticaret ve ulaşım üç ana koridordan gerçekleştiriliyor. Rusya'nın içinde bulunduğu "Kuzey Koridoru", İran üzerinden geçen "Güney Koridoru" ve Türkiye'nin de dâhil olduğu "Orta Koridor". Ancak Rusya-Ukrayna savaşı nedeniyle Kuzey koridorunda yaşanan güvenlik sorunları nedeniyle hem Çin'de hem de AB'de alternatif güzergah arayışı başladı.
Uluslararası Taşımacılık ve Lojistik Hizmet Üretenleri Derneği'nin (UTİKAD) Başkanı Ayşem Ulusoy, bu durumun Türkiye'den Kafkaslar'a, oradan da Hazar Denizi'ni aşarak Türkmenistan ile Kazakistan'ı da içine alan Orta Asya ve Çin'e ulaşan Orta Koridor'u daha da değerli hale getirdiğine dikkat çekti. Özellikle Türkmenistan, Kazakistan ve Azerbaycan limanlarında lojistik merkezler ve serbest ticaret sahaları kurulmasının, Trans-Hazar işbirliğinin gelişmesine ve derinleşmesine katkı sağlayacağı öngörülüyor.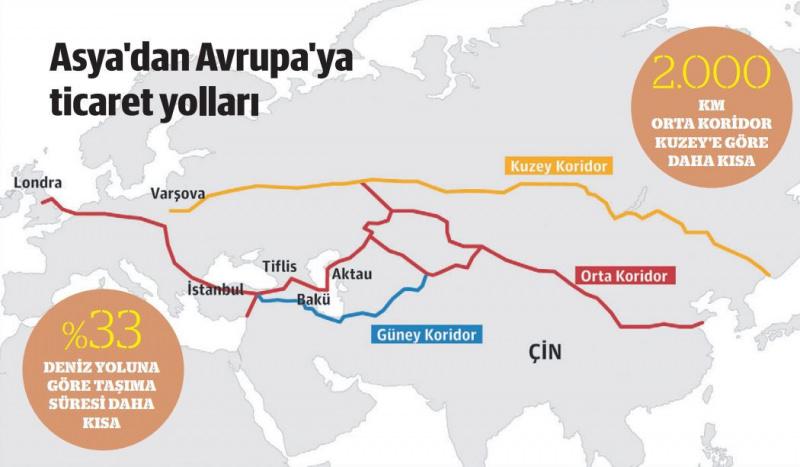 Orta koridor
Rusya'ya çok sayıda yaptırımın ve ambargonun uygulanmasının, Asya'dan Avrupa'ya uzanan tüm ulaşım rotalarının riskini artıracağını ifade eden Ulusoy, Orta Koridor üzerinden yapılan ulaşımın öneminin, çok taraflı iş birliklerine dayalı olarak artırılabileceğini vurguladı.
Orta Koridor'un paydaşları olan Azerbaycan ve Türkiye'nin buna hazır olması gerektiğinin altını çizen Ulusoy, "Türkiye, Orta Koridor ile ilgili var olan teknik sorunları gidermeleri için diğer ülkelere yardımcı olmalı ve bunu teşvik etmeli. Gümrük sistemlerimizi ve vergilerini birbirine uyumlu hale getirmeli, Orta Koridor'un işlerliğini daha da artırmalıyız" diye konuştu.
Özellikle AB'ye yönelik taşımalarda sınır kapılarında yaşanan kapasite ve bürokratik sorunların aşılması isteniyor.
HUB OLMA FIRSATI ARTIYOR
"Transit gelirleri artacak, yerli üretim teşvik edilecek, gümrük sistemlerimizin küresel entegrasyonu da tamamlanırsa ihracat maliyetlerimiz azalacak" diyen Ulusoy, başta Türkiye ve Azerbaycan olmak üzere Orta Koridor rotasındaki ülkelerin stratejik öneminin artacağını söyledi. Ulusoy, "Bunun sonucunda lojistik sektörü olarak uzun yıllardır hedeflediğimiz transit taşımacılıkta uluslararası HUB olma ihtimalimiz güçlenecek" dedi.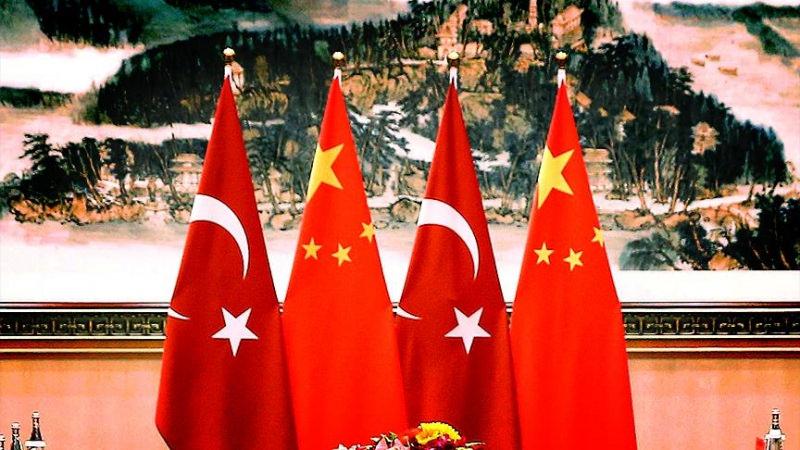 Çin-Türkiye
SAVAŞ, ASYA-AVRUPA TİCARET ROTALARINI GÜNEYE KAYDIRABİLİR
Çin başta olmak üzere Asya ülkelerinde ticaret yapan şirketlere danışmanlık hizmetleri veren Dezan Shira & Associates tarafından yayınlanan China Briefing'de yer alan bir analize göre, savaş, Çin-Avrupa demiryolu taşımacılığında aksamalara neden oluyor. Tedarik zincirinde, Rusya ve Belarus'a uygulanan yaptırımlardan kaçınmak için 'İpek Yolu'nun Hazar Denizi üzerinden Türkiye'ye ve Avrupa'ya uzayan kanadının önem kazandığı değerlendirmesi yapılıyor.
Ancak bu rota ilave liman yüklemeleri gerektiriyor. Kazakistan'ın Hazar Denizi kıyısındaki Aktau Limanı'ndan gemilerle çıkıp, Azerbaycan'ın Bakü limanına geliyor, sonrasında Türkiye demiryolu hatları ve Karadeniz üzerinden geçerek Bulgaristan ve Romanya limanlarına giriş gerektiriyor. Çin ve AB, şu anda Türkiye ve AB arasındaki demiryolu bağlantılarını geliştirme üzerinde çalışıyor. Analize göre bu, AB'nin Çin'in Yol ve Kuşak projesini bir rakip olarak görmesindense Pekin'le işbirliği yaptığının bir işareti olarak değerlendiriliyor.
ŞİRKETLER, ALTERNATİF ROTALARI ARAŞTIRIYOR
ABD merkezli MarshMcLennan da geçtiğimiz günlerde yayınladığı analizinde Asya-Avrupa kara ticareti rotalarında faaliyet gösteren şirketlerin, Rusya ve Belarus'a uygulanan yaptırımlar nedeniyle alternatif rotaları araştırdığı belirtiliyor.
2021 yılında Çin ile Avrupa arasında ayda 1.200'den fazla demiryolu taşımacılığı seferi gerçekleştirildiği belirtilen analizde, yaklaşık 1,5 milyon TEU kapasitelik konteyner taşınan bu rotaların büyük bir kısmının Rusya, Belarus ve Ukrayna üzerinden geçtiğine dikkat çekiliyor. Konteyner sektöründe zaten darboğazın devam ettiği, liman sıkışıklıklarının sürdüğü, gecikmelerin yaşandığı ve navlunun rekor düzeylerde seyrettiği bir dönemde Çin-Avrupa kara ve demiryolu taşımalarının etkilenmesinin küresel tedarik zincirlerini daha da sıkıştırabileceğine vurgu yapılıyor. Ayrıca şirketlerin just-in-time üretimden just-in-case üretime geçmeleri de analizin genel trend öngörülerinden biri.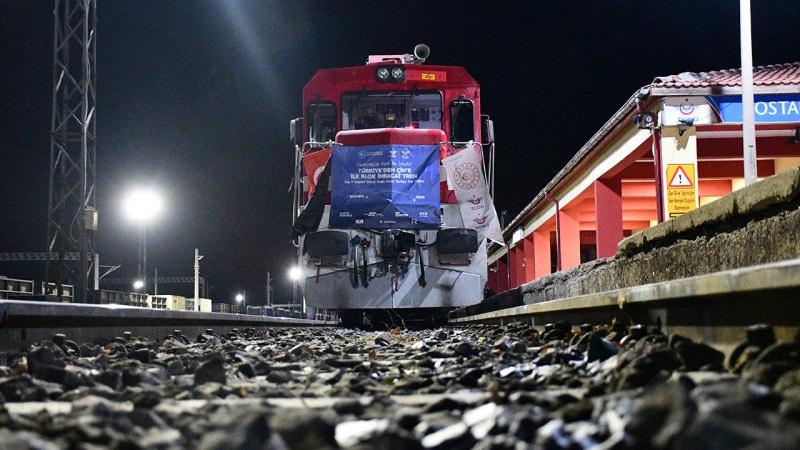 Türkiye'den Çin'e ihracat treni
Türkiye'den başlayarak Kafkaslar bölgesine, buradan da Hazar Denizi'ni aşarak Türkmenistan ve Kazakistan'ı takiben Orta Asya ve ÇHC'ye ulaşan Hazar Geçişli Doğu-Batı Orta Koridor (Orta Koridor), tarihi İpek Yolu'nun canlandırılması projesinin en önemli bileşenlerinden birini oluşturuyor. Orta Koridor Türkiye'den başlayarak, demiryolu ve karayolu bağlantılarıyla; sırasıyla Gürcistan, Azerbaycan ve Hazar Denizine, buradan da (Hazar geçişi kullanılarak) Türkmenistan-Özbekistan-Kırgızistan veya Kazakistan güzergâhını takip ederek ÇHC'ye uzanıyor.
Bu çerçevede, Bakü/Alat (Azerbaycan), Aktau/Kuryk (Kazakistan) ve Türkmenbaşı (Türkmenistan) limanları Hazar geçişindeki kombine taşımacılık için kullanılıyor. Bir yıl içinde Çin'den Avrupa'ya giden 10 milyon konteynırın %96'sı denizyoluyla, ancak %4'ü Kuzey Koridoru olarak adlandırılan Trans-Sibirya Demiryolu hattı üzerinden sevk edildi. Orta Koridor, Avrupa ile Asya arasında bir ticaret yolu olarak Kuzey Koridoru'na oranla önemli avantajlara sahip.
Orta Koridor'un Kuzey Koridoru'na göre avantajları şöyle: Daha hızlı ve daha ekonomik, 2.000 km daha kısa, iklim koşulları bakımından da daha elverişli, deniz yoluna göre ulaşım süresini üçte bir oranında (15 gün) kısaltıyor. Orta Koridor ayrıca, Türkiye liman bağlantıları sayesinde Asya'daki yük trafiğinin Ortadoğu, Kuzey Afrika ve Akdeniz bölgesine ulaşması için de önemli fırsatlar sunuyor.
Orta Koridor rotasının etkin kullanılmasının, halen yıllık 600 milyar ABD Doları tutarında olan Avrupa-Çin ticaret trafiğinden Orta Asya ülkelerine yeni fırsatlar sunacağı belirtiliyor. Özellikle Türkmenistan, Kazakistan ve Azerbaycan limanlarında lojistik merkezler ve serbest ticaret sahalarının kurulmasının, Trans Hazar işbirliğinin gelişmesine ve derinleşmesine katkı sağlayacağı kaydediliyor.
FİTCH: THY KISA VADEDE FAYDA SAĞLAYABİLİR
Uluslararası kredi derecelendirme kuruluşu Fitch Ratings, Avrupa'daki hava yolu şirketlerinin Batı ülkeleri ile Rusya arasında karşılıklı uygulanan yaptırımlardan olumsuz yönde etkilendiğini bildirildi. Fitch'ten yapılan açıklamada şöyle denildi: "Avrupa'daki hava yolu şirketlerinin karlılıklarının azalabileceği, gelişmelerin Türk Havayolları gibi güney rotaları olan havayollarına kısa vadede fayda sağlayacağı" vurgulandı.
Açıklamada şöyle denildi: "Türkiye'nin taşıyıcıları, özellikle çatışma sırasında kapasitesini artıran Türk Hava Yolları, kısa vadede ülkenin Rusya'yı diğer noktalara bağlayan merkez konumundan faydalanabilir. Asya'dan gelen genel talep henüz anlamlı olmasa da Rusya üzerinden uçuşların durması durumunda, Türk Hava Yolları ve Etihad gibi Asya'ya daha çok güney rotaları olan hava yolları kısa vadede fayda sağlayabilir."
RUSYA'NIN ARTAN TALEBİ LOJİSTİK SORUNLARINI DERİNLEŞTİRDİ
Rusya-Ukrayna savaşı sürerken bölgeye yönelik taşımalarda sıkıntılar büyüyor. Yabancı markaların ülkeden çekilmesi ile Rusya'da Türk ürünlerine olan talep artıyor. Rusya'da mağazaları bulunan bazı markaların satışları son bir haftada iki kata yakın arttı. Bu da Türkiye'den sevkiyat ihtiyacını artırdı. Diğer yandan, Rusya Başbakan Yardımcısı Viktoriya Abramçenko da önceki gün yaptığı açıklamada Türkiye dahil yabancı ülkelerden de çeşitli ürünlerin ithalatını artırdıklarını söylemişti. Ancak Rusya ile Türkiye arasında artan ticaret, lojistik tarafında yaşanan sıkıntıları da derinleştirdi. Mevcut risklerin yanı sıra artan sigorta maliyetleri nedeniyle birçok armatörün Rusya limanlarına gitmek istememesi de karayolu taşımalarına talebi artırdı. Ancak, karayolunun kapasitesi, artan talebi karşılayamıyor. Rusya Türk nakliyeciye yıllık yaklaşık 9 bin adet ikili geçiş belgesi veriyor. Ancak savaş öncesi bile yetersiz kalan bu geçiş belgesi adedinin, artan talebi karşılaması imkansız olarak görülüyor. Bu nedenle Rus hükümeti tarafından Türk nakliyeciye verilen geçiş belgesi adetinin artırılması, hatta tam serbestleşmenin sağlanması isteniyor. Bunun için Türk makamlarının Putin'e baskı yapması çağrısı yapılıyor. Diğer yandan, Ukrayna hattı kapandığı için nakliyecinin Gürcistan- Rusya hattına yönelmesi, bu güzergahı da kullanılamaz hale getirmişti. Sınırda TIR kuyrukları giderek daha da uzarken, teslimat süreleri de 25 güne yakın arttı. Navlundaki yükseliş de sürüyor. Lojistikçiler, alternatif güzergahlardaki engellerin kaldırılması için hızlı çözüm bekliyor. Acilen Ro-Ro hatlarının devreye girmesi, hem Rusya ile hem de Romanya'nın Köstence hattı ile direkt Ro-Ro hattı kurulması isteniyor.
ÇİN DEVLET MEDYASI: ACİL DURUM PLANLARI YAPILIYOR
Çin devlet medyası Global Times ise, 9 Mart tarihli haberinde (SWIFT yaptırımları henüz başlamamıştı) Ukrayna'nın Çin-Avrupa demiryolu rotalarının sadece yüzde 2'sini kapladığı ve diğer rotalarda bir aksama yaşanmadığı, ancak yaptırımlar nedeniyle acil durum planları da yapıldığı belirtiliyor.
Çin-Avrupa Demiryolu Ekspres Taşımacılık Koordinasyon Komitesi Başkanı Feng Xuvin, "Eğer Batı'nın yaptırımları genişlemeye devam ederse, Çin ve Rusya arasındaki demiryolu anlaşmaları ve ödeme sistemi riske girer" diyor ve Rusya ve Çin'in doğrudan ödeme yapabilecekleri bir sistemin değerlendirilmesini öneriyor.
KAYNAK: DÜNYA
19.
Blinken-Çavuşoğlu görüşmesi sonrası ABD'den Türkiye'ye 'Ukrayna' teşekkürü!
Dışişleri Bakanı Çavuşoğlu ile ABD'li mevkidaşı Antony Blinken ile bir telefon görüşmesi gerçekleştirdi. Görüşme sonrası Beyaz Saray'dan açıklamada Blinken'ın Türkiye'ye Ukrayna'ya sağladığı yardımdan dolayı teşekkür ettiği belirtildi.
20.
-/-