1.
May 10, 2022
News
By Terri Moon Cronk , DOD News
Defense.gov
Top Intelligence Chiefs Testify on Global Threats to Senate Committee
Two top U.S. intelligence officials testified before the Senate Armed Services Committee today on global threats to the United States and its allies emanating from China, Russia and Iran as well as terrorist organizations.
Army Lt. Gen. Scott D. Berrier, director of the Defense Intelligence Agency, and Avril D. Haines, director of national intelligence, spoke to the committee on the U.S. intelligence community's 2022 assessment of worldwide threats.
"The invasion has demonstrated Russia's intent to overturn the U.S.-led, rules-based, post-Cold War international order, expand its control over the former Soviet Union and reclaim what it regards as its rightful position on the world stage," Berrier said.
Russian military capabilities have been used to violate the sovereignty and independence of Ukraine, and they pose an existential threat to U.S. national security and that of our allies, the general told the committee.
"In response to stiff resistance, Russia has resorted to more indiscriminate and brutal methods that are destroying cities [and] infrastructure and [are] increasing civilian deaths. Negotiations remain stalled as both sides focus on the outcome of the battle in the Donbas [region of Ukraine], while partnership with Ukraine and warning of potential escalation remain key priorities for [the] DIA," Berrier said.
China also remains a pacing threat and a major security challenge to the United States and its allies, he said. "Beijing has long viewed the United States as a strategic competitor, [and] China is capable of combining its economic, diplomatic, military and technological power to mount a sustained challenge to a stable and open international system."
China's People's Liberation Army, which has already fielded sophisticated weapons and instituted major organizational reforms to enhance joint operations, is nearing the status of global competitor to the United States, its allies and partners, and is a credible, peer competitor in the Indo-Pacific region, Berrier noted. "China's current nuclear force expansion is historic," he said.
"The United States faces military and intelligence threats from competitors, particularly Russia and China, who have, and are developing, new capabilities intended to contest, limit or exceed U.S. military advantage," Berrier said. "State and non-state actors are selectively putting these capabilities into play globally and regionally. These capabilities also span all warfighting domains — maritime, land, air, [and in] electronic warfare, cyberspace information and space."
Russia's and China's capabilities include more lethal, ballistic and cruise missiles, the general told the committee. China is growing nuclear stockpiles of modernized conventional forces and a range of gray-zone measures, such as the use of ambiguous unconventional forces, foreign proxies, information manipulation, cyber-attacks and economic coercion, he said.
The People's Republic of China remains an unparalleled priority for the intelligence community, Haines said. The governments of China, Russia, Iran and North Korea have all demonstrated the capability and intent to promote their interests in ways that cut against U.S. and allied interests, she noted.
The PRC is coming ever closer to being a peer competitor in areas of relevance to national security and is pushing to revise global norms and institutions to its advantage, Haines added. They are challenging the United States in multiple arenas — economically, militarily and technologically.
The more the conflict drags on, or if Russian President Vladimir Putin perceives Russia is losing in Ukraine, the most likely flashpoints for escalation in the coming weeks will involve increasing Russian attempts to interdict Western security assistance, retaliation for Western economic sanctions, or threats to the regime at home, she said.
"We believe that Moscow continues to use nuclear rhetoric to deter the United States and the West from increasing lethal aid to Ukraine and to respond to public comments that the U.S. and NATO allies … expanded Western goals in the conflict," Haines said.
"And if Putin perceives that the United States is ignoring his threats, he may try to signal to Washington the heightened danger of its support to Ukraine by authorizing another large nuclear exercise, involving a major dispersal of mobile intercontinental missiles, heavy bombers [and] strategic submarines," she told the Senate committee. "We otherwise continue to believe President Putin would probably only authorize the use of nuclear weapons if he perceived an existential threat to the Russian state or regime."
But, the United States will remain vigilant and monitor every aspect of Russia's strategic nuclear forces," Haines said. "With tensions this high, there is always an enhanced potential for miscalculation [and] unintended escalation, which we hope our intelligence can help to mitigate," she added.
Beyond its invasion of Ukraine, Moscow presents a serious cyber threat, a key space competitor one of the most serious foreign influence threats to the United States, Haines told the committee.
Using its intelligence services proxies' wide-ranging influence tools, the Russian government seeks to not only pursue its own interests, but also to divide Western alliances, undermine U.S. global standing, amplify discord inside the United States, and influence U.S. voters and decision making, she said.
Additionally, "[the] Iranian regime continues to threaten U.S. interests as it tries to erode U.S. influence in the Middle East and trench its influence, … project power in neighboring states and minimize threats to regime stability," Haines said.
"Meanwhile, [North Korean leader] Kim Jong-un continues to steadily expand and enhance Pyongyang's nuclear and conventional capabilities, targeting the United States and its allies, periodically using aggressive [and] potentially destabilizing actions to reshape the regional security environment in his favor, and to reinforce its status quo as a de facto nuclear power," she said.
The intelligence community's assessment continues to focus on a number of key global and transnational threats, Haines said, "including global health security, transnational organized crime, the rapid development of destabilizing technologies, climate, migration, and terrorism, … because they pose challenges of a fundamentally different nature to our national security than those posed by the actions of nation states — even powerful ones, like China and Russia."
The United States sees the same complex mix of interlocking challenges stemming from the threat of climate change, which is exacerbating risks in U.S. national security interests across the board, but particularly as it intersects with environmental degradation and global health challenges, she added.
And terrorism remains a persistent threat to the people of the U.S. and interests at home and abroad, Haines said, adding, "but the implication of the problem [is] evolving in Africa, for example, where terrorist groups are clearly gaining strength."
In short, Haines said, "the interconnected global security environment is marked by the growing specter of great power competition and conflict, while transnational threats to all nations and actors compete not only for our attention, but also for finite resources."
2.
Russo-Ukraine War – 10 May 2022 – Day 75
A number of claims and counterclaims are being made on the Ukraine-Russia conflict on the ground and online. While GlobalSecurity.org takes utmost care to accurately report this news story, we cannot independently verify the authenticity of all statements, photos and videos.
On 24 February 2022, Ukraine was suddenly and deliberately attacked by land, naval and air forces of Russia, igniting the largest European war since the Great Patriotic War. Russian President Vladimir Putin announced a "special military operation" in Ukraine in response to the appeal of the leaders of the "Donbass republics" for help. That attack is a blatant violation of the territorial integrity, sovereignty and independence of Ukraine. Putin stressed that Moscow's goal is the demilitarization and denazification of the country. The military buildup in preceeding months makes it obvious that the unprovoked and dastardly Russian attack was deliberately planned long in advance. During the intervening time, the Russian government had deliberately sought to deceive the world by false statements and expressions of hope for continued peace.
"To initiate a war of aggression… is not only an international crime; it is the supreme international crime differing only from other war crimes in that it contains within itself the accumulated evil of the whole." [Judgment of the International Military Tribunal]
---
The seventy-sixth day of the Ukrainian people's heroic confrontation with the Russian military invasion continues. Full-scale armed aggression against Ukraine continues. The Russians are increasing the pace of strategic offensive operations in the Eastern Operational Zone. Exercises fire along the entire line of contact and in the depths of the defense of Ukrainian troops.
"Putin faces a mismatch between his ambitions and Russia's current conventional military capabilities" Director of National Intelligence Avril Haines told the Senate Armed Services Committee. "At the very least, we believe the dichotomy will usher in a period of more ad hoc decision-making in Russia, both with respect to the domestic adjustments required to sustain this push, as well as the military conflict with Ukraine and the West," she said. "And the current trend increases the likelihood that President Putin will turn to more drastic means, including imposing martial law, reorienting industrial production, or potentially escalatory military actions to free up the resources needed to achieve his objectives as the conflict drags on, or if he perceives Russia is losing in Ukraine." Haines said "The next month of fighting will be significant as Russian attempts to reinvigorate their efforts…. But even if they are successful, we are not confident the fight in Donbas will effectively end the war… As both Russia and Ukraine believe they can continue to make progress militarily, we do not see a viable negotiating path forward, at least in the short term".
The UK Ministry of Defence assessed that Russia's underestimation of Ukrainian resistance and its 'best case scenario' planning led to demonstrable operational failings, preventing President Putin from announcing significant military success in Ukraine at the 09 May Victory Day parade. Russia's invasion plan is highly likely to have been based on the mistaken assumption that it would encounter limited resistance and would be able to encircle and bypass population centres rapidly. This assumption led Russian forces to attempt to carry out the opening phase of the operation with a light, precise approach intended to achieve a rapid victory with minimal cost. This miscalculation led to unsustainable losses and a subsequent reduction in Russia's operational focus.
Vladimir Golstein, associate professor at Brown University in Rhode Island, noted "the endless barrage of news to which Americans have been exposed, seems to carry two messages: first, Russians are barbaric and therefore performing all sorts of barbaric policies, including wars; second, they are not competent at what they do and are therefore being defeated by the courageous Ukrainian forces. … The nature of this proxy war is obvious, and it has been obvious to any unbiased observer. The speed with which Ukraine has been armed by NATO, the provocative Ukrainian stance, the West's refusal to engage in diplomacy, the well-organised sanction campaign, the all-powerful media blitzkrieg, and finally, the acknowledgment of the top figures in western establishment that their purpose is to weaken Russia so it won't be capable of any military action, all testify to the highly elaborate plans of subjugating Russia before tackling the next country that threatens NATO hegemony: China." Oleksiy Arestovych pointed to Putin's statement that Russia would honor the memory of those who fought in World War II by doing "everything so that the horror of a global war does not happen again". Translating from "Kremlin speak into Russian," Arestovych said this means: "There will be no nuclear war. There will be no war with NATO. What will there be? There will be a sluggish attempt to solve three main problems," which he identified as taking control of the entire Luhansk, Donetsk and Kherson regions. Arestovych said in an online interview that Russia would drag out the war while bleeding the Ukrainian economy with the aim of getting Ukraine to agree to give up these territories.
Members of the Kremlin-linked private military company, the Wagner Group, have reportedly requested hundreds of thousands of additional troops to reinforce Russian efforts in Donbas, the Institute for the Study of War said. In its latest campaign assessment, the institute cited intelligence reports that untrained Russian conscripts were still being sent into active combat despite the Kremlin denying this practice. It mentioned a prisoner of war from the Wagner Group saying that a "covert mobilisation" was under way in Russia to send conscripts to clean damage caused by combat in the self-proclaimed Donetsk and Luhansk people's republics.
The institute also said US officials had reported that Russian forces deployed to the Zaporizhzhia area were experiencing "very low morale and psychological conditions". They "complain about the ineffectiveness of operations in the area, frequently abuse alcohol, and shoot at their own vehicles in order to avoid going to the front line", the institute added.
A senior US defense official stated "Their Russian sortie count is up over 300 now, so that is a — that is a — an increase from what we've — from what we've seen in the past. And we largely talked about them being between 2 and 300. They're up over 300 in the last 24 hours. … Russians are up to about what we — we're counting 99 operational BTGs inside Ukraine. So over the last 24, they added two. We believe that these two were airborne BTGs and it's not exactly clear where they went. I — and we tend to — we tend to think that — that they've put them into the south but it's not a — it's not 100 percent certain…. we would assess that the Russians are, you know, at — at about two weeks behind where they wanted to be… it's hard to say that it is when there's just so much relative close range fighting that's going on in some of these areas and the — and the fact that — that these towns and villages, you know, continue to change hands."
The senior US defense official stated "we see increasing — an increasing reliance on dumb bombs, for instance, in Mariupol. We know that they have — that — that they are — they have — they have burned through quite a bit of their precision-guided munitions. It doesn't mean that they don't have any left but — but we know that they have — that they have expended quite a bit. And we also know that the — that the sanctions are having a bite on the Russians' ability to replenish those stocks in their defense industrial base. So we know that — that the sanctions are responsible for — for making it harder for Mr. Putin to replenish those stocks, particularly when it comes to some of the electronic components that go into precision-guided munitions."
The official noted "We still assess the airspace over Ukraine to be contested and that is to a very large degree about how nimble the Ukrainians have been in air defense, not just short defense with Stingers but — but with the — with longer range air defense systems. I mean like that's why the — you know when we were talking about the S-300s going in and Slovakia providing that system was so important to give them long-range air defense. And one of the reasons we know it's — it's working is because we continue to see the Russians wary of venturing into Ukrainian air space at all and if they do they don't stay very long. Most of their air strikes are — well, almost all of them are launched and recovered inside Russia and they — and they try to do these standoff strikes so that they don't have to enter Ukrainian air space… some of the dumb bomb attacks on Mariupol, they had to advance into Ukrainian airspace. They release their payload and then — and then they get out of Dodge. They're not staying very long."
The greatest activity of the Russians is observed in Slobozhansky and Donetsk directions. There is a high probability of missile strikes on civilian and military infrastructure. In the Volyn and Polissya directions, the Russians did not take active action. There was a movement of military equipment of the Armed Forces of the Republic of Belarus in the framework of combat readiness and completion of the rotation of individual units, involved in strengthening the protection of the Ukrainian-Belarusian border in Brest and Gomel regions.
In the northern direction, the Russians continued to provide enhanced protection of the Ukrainian-Russian border in the Bryansk and Kursk regions. They fired mortars in the border areas near Karpovychi and Senkivka in the Chernihiv region. The Russians did not conduct active offensive operations in the Slobozhansky direction. They continued to take measures to regroup existing units. They carried out engineering and fortification equipment of advanced positions, strengthens the air defense system, increases the system of medical support.
In order to prevent the advance of units of the Defense Forces of Ukraine and to strengthen their troops, the Russians additionally moved up to five hundred mobilized persons from the temporarily occupied territories of Donetsk and Luhansk oblasts to the territory of Kharkiv oblast. Ukraine carried out two offensives in the Kharkiv area. North of Kharkiv Ukraine captured the settlements of Slobozhanske, Borshchova, Rus'ki Tyshky, and Cherkas'ki. Lyptsi is contested. Northwest of Kharkiv Ukraine captured Bairak, Rubizhne, Verkhnii Saltiv, and Zamilivka.
In the Izyum direction, the Russians continued to create favorable conditions for the offensive, for which it replenished ammunition and logistics, conducted engineering equipment of advanced positions and strengthened air reconnaissance. Southwest of Izyum Russia has taken control of Velyka Komyshuvakha. Russian forces have reached Derylove and Drobysheve, to the Northwest of Lyman. Unsuccessful attempts to establish control over Rubizhne continue in the Severodonetsk direction.
The Russians carried out assault operations in the areas of the settlements of Nizhne, Toshkivka, Orikhovo, Luhansk region, but had no success. The Russians were trying to gain a foothold in the area of the settlement of Oleksandrivka, carrying out assault operations in the area of the settlement of Shandryholove in Donetsk region, but had no success. In the Donetsk direction, the Russians attempted assault operations in the directions of the town of Marinka, the settlements of Kamyanka, Yasynuvata district, and Novomykhailivka, Pokrovsky district, Donetsk region. They were unsuccessful.
In the city of Mariupol, the Russians continued to focus efforts on blocking and destroying Ukrainian units near the Azovstal plant. With the support of artillery and tank fire they conducted assault operations. Zelenskyy told Maltese lawmakers that despite pleas, Ukraine has not received the amount of weapons it would need to unblock the siege of Mariupol and free the city. Zelenskyy said defenders "still continue their resistance in the plant of Azovstal. We are using all possible diplomatic instruments to rescue them, but Russia doesn't allow for any of the proposed options. We have asked our partners to provide weapons in order to unblock Mariupol and rescue both civilians and military personnel".
A Ukrainian fighter holed up in Mariupol's Azovstal steelworks said that numerous wounded troops need to be evacuated from the site after Russian attacks there. "There are plenty of wounded. They need evacuation. One can't delay the process because the wounded need care … [and] drugs. They need normal food and fresh air," Captain Sviatoslav Palamar, a deputy commander of Ukraine's Azov Regiment, told the Ukrainska Pravda newspaper. Hundreds of Ukrainian fighters are believed to be occupying the sprawling steelworks, their last holdout against Russian forces intent on capturing all of Mariupol.
At least 100 civilians remain holed up in Mariupol's Azovstal steelworks, an aide to the city's mayor said. "In addition to the military, at least 100 civilians remain in the [Azovstal] shelters. However, this does not reduce the density of attacks by the occupiers," Petro Andryushchenko said in a post on Telegram. Ukraine had previously indicated that all civilians had left Azovstal, and Russia said the evacuation of civilians from the sprawling, Soviet-era plant was complete. The situation in the Zaporizhzhya and Yuzhnobuzh directions has not changed significantly. An intensified level of terrorist threat continued to operate in the Transnistrian region of the Republic of Moldova. Mobilization activities were not being carried out in the region, but local armed groups and a task force of Russian troops continue to be on high alert.
The Russians continued to suffer losses on the territory of Ukraine. Thus, according to available information, units of the 138th separate mechanized brigade of the 6th Combined Arms Army of the Western Military District due to significant losses in the Kharkiv region were withdrawn from Ukraine to the Belgorod region of the Russian Federation. A significant part of the remaining military personnel under the contract wrote reports on dismissal. As a result of coordinated actions of the personnel of the units of the Defense Forces of Ukraine in the Kharkiv region, the settlements of Cherkasy Tyshky, Rusky Tyshky, Rubizhne and Bayrak were liberated.
Aviation of the RF Armed Forces hit two depots of rocket and artillery weapons of the Armed Forces of Ukraine and more than 70 objects in a day. Russian air defense systems shot down a Su-25 attack aircraft in the Dnepropetrovsk region and a Mi-8 helicopter in the Kherson region. This was stated by the official representative of the Russian Defense Ministry, Major General Igor Konashenkov. "Russian air defense systems shot down a Ukrainian Su-25 aircraft in the area of Shirokoye, Dnipropetrovsk region. In addition, a Mi-8 helicopter of the Ukrainian Air Force was shot down near Novodmitrovka, Kherson region," he said. According to Konashenkov, four Ukrainian unmanned aerial vehicles were also destroyed.
"Rocket forces and artillery units hit 223 areas of concentration of manpower and military equipment, destroyed three command posts and two ammunition depots. As a result of the strikes, more than 100 nationalists were killed, 19 units of military equipment were disabled," Konashenkov said. "Operational-tactical and army aviation hit 74 targets during the day, including two command posts, 20 areas of concentration of manpower and military equipment of the Armed Forces of Ukraine, as well as two depots of rocket and artillery weapons," he added.
According to the Ministry of Defense of the Russian Federation, since the beginning of the special military operation, 164 aircraft, 125 helicopters, 798 unmanned aerial vehicles, 302 anti-aircraft missile systems, 2,983 tanks and other armored combat vehicles, 351 multiple rocket launchers, 1,440 field artillery pieces have been destroyed since the beginning of the special military operation. and mortars, as well as 2,796 units of special military vehicles.
The official representative of the Russian Defense Ministry, Major General Igor Konashenkov, said that Ukraine had lost 30 military drones near Zmeiny Island. "This adventure ended in disaster for Ukraine. The mindless PR campaign of the Kyiv regime to seize Zmeiny Island on the eve of Victory Day led to the senseless death of more than five dozen Ukrainian militants and military personnel of the elite units of the Armed Forces of Ukraine, the loss of four aircraft, ten helicopters, three boats and thirty unmanned aerial vehicles devices," the military department of the Russian Federation said.
"Today, Russian servicemen found three more bodies of Ukrainian saboteurs washed up from the sea on the shore. Now, as a result of the failure of the Kyiv operation, 27 bodies of militants of Ukrainian special forces units and nationalists remain on Zmeiny," Konashenkov said.
"I would like to note that another Ukrainian unmanned aerial vehicle Bayraktar TB2 was destroyed by Russian air defense systems this afternoon in the area of Zmeiny Island," he said. According to Konashenkov, in this way, over the past three days, the Kyiv regime has lost only 30 military unmanned aerial vehicles in the area, nine of them – strike Bayraktar TB2. "All unmanned aerial vehicles were involved in the failed "PR campaign" of the Kyiv regime to seize the Serpent Island on the eve of May 9, the Victory Day in the Great Patriotic War," Konashenkov added.
"In total, in the course of a senseless attempt to seize the island from a military point of view, the Kyiv regime lost three Su-24 bombers and one Su-27 fighter in the Zmeinoye area. 10 helicopters of the Ukrainian Air Force were destroyed. Of these, three Mi-8 helicopters with landing troops were shot down on board, one Mi-24 support helicopter. In addition, six more Mi-8 and Mi-24 helicopters involved in the operation were destroyed on the ground near the settlement of Artsyz, Odessa region," he said. Konashenkov added that three Ukrainian armored assault boats "Centaur" with amphibious assault on board were also destroyed in the sea.
The Kremlin regime seeks to destroy the Ukrainian nation, so such actions should be recognized as genocide, and Russia is a state that supports and carries out terrorism, the Lithuanian parliament said. The Sejm unanimously voted for the corresponding resolution – 128 votes. In it, the Seim stated that the Russian armed forces and mercenaries had committed mass war crimes on the territory of Ukraine, especially in the cities of Bucha, Irpen, Mariupol, Borodianka and Gostomel. According to the document, the goal of the complete or partial destruction of the Ukrainian nation, its spirit is seen by killing its members by entire families, including children, kidnapping them, torturing, raping, including minors, mocking the bodies of those killed and tortured.
"The Seimas of Lithuania recognizes the full-scale armed aggression against Ukraine by the armed forces of the Russian Federation and its political and military leadership, which began on February 24, 2022, as a genocide of the Ukrainian people," the resolution says. It also emphasizes that all perpetrators must be held accountable and that the international community must establish a Special International Criminal Tribunal to investigate and evaluate Russia 's aggression against sovereign Ukraine.
Ukraine's State Security Service (SBU) alleged that Russia is listing troops killed in Ukraine as "missing" while secretly burying their bodies in order to hide the true extent of its losses. The SBU said its claim was based on an intercepted phone call between a pro-Russian separatist fighter and his wife in the self-declared Donetsk People's Republic, in eastern Ukraine. The rebel allegedly said in the call that thousands of killed Russian troops were being dumped at a huge "junkyard" near the city of Donetsk. "It's not a morgue, it's a landfill," the SBU quoted the separatist fighter as saying. He reportedly added in the call that the site was "cordoned off" and the stacks of corpses there reach two metres in height. There was no immediate reaction to the SBU's claims from Moscow.
Moscow's losses amounted to 26,000 soldiers, including some 350 in the past 24 hours, Ukraine's military said. Since the invasion began on February 24, Russian forces have also lost 1,170 tanks, 2,808 armoured vehicles, 199 planes and 158 helicopters, the General Staff of Armed Forces said.
3.
Attribution of Russia's Malicious Cyber Activity Against Ukraine
Press Statement
Antony J. Blinken, Secretary of State
May 10, 2022
The United States is joining with allies and partners to condemn Russia's destructive cyber activities against Ukraine. In the months leading up to and after Russia's illegal further invasion began, Ukraine experienced a series of disruptive cyber operations, including website defacements, distributed denial-of-service (DDoS) attacks, and cyber attacks to delete data from computers belonging to government and private entities – all part of the Russian playbook. For example, the United States has assessed that Russian military cyber operators have deployed multiple families of destructive wiper malware, including WhisperGate, on Ukrainian Government and private sector networks. These disruptive cyber operations began in January 2022, prior to Russia's illegal further invasion of Ukraine and have continued throughout the war.
Today, in support of the European Union and other partners, the United States is sharing publicly its assessment that Russia launched cyber attacks in late February against commercial satellite communications networks to disrupt Ukrainian command and control during the invasion, and those actions had spillover impacts into other European countries. The activity disabled very small aperture terminals in Ukraine and across Europe. This includes tens of thousands of terminals outside of Ukraine that, among other things, support wind turbines and provide Internet services to private citizens.
As nations committed to upholding the rules-based international order in cyberspace, the United States and its allies and partners are taking steps to defend against Russia's irresponsible actions. The U.S. Government has developed new mechanisms to help Ukraine identify cyber threats and recover from cyber incidents. We have also enhanced our support for Ukraine's digital connectivity, including by providing satellite phones and data terminals to Ukrainian government officials, essential service providers, and critical infrastructure operators. We praise Ukraine's efforts—both in and outside of government—to defend against and recover from such activity, even as its country is under physical attack.
4.
President Joe Biden and the Palestinian Al Makassad Hospital in eastern Jerusalem. (AP/Manuel Balce Ceneta; Wikimedia Commons)
Biden Mulling Provocative Visit to Eastern Jerusalem
Visiting a Palestinian hospital on the Mt. of Olives unaccompanied by Israeli officials would undermine Israeli sovereignty.
By Pesach Benson, United With Israel
U.S. President Joe Biden is considering visiting eastern Jerusalem unaccompanied by Israeli officials in June, Israel's Kan News reported.
No U.S. president has ever visited any area of Jerusalem unaccompanied by Israeli officials and such a visit would undermine Israeli sovereignty over the eastern part of the city.
According to the report, Biden would pay a visit to the Al Makassed Hospital, which is located on the Mount of Olives. It is believed that Biden will announce the renewal of U.S. financing for Palestinian health care in eastern Jerusalem.
In 2018, the administration of President Donald Trump slashed $25 million in funding for the East Jerusalem Hospitals Network, a group of six Palestinian medical centers which Al Makassed is part of.
The Al Makassed Hospital is run by the Al Makassed Islamic Charitable Society. With 250 beds, it is the largest Palestinian medical center in eastern Jerusalem.
The Biden administration has been trying to reboot Palestinian ties by reopening the U.S. consulate in Jerusalem. Israel has managed to block the reopening, but the issue periodically resurfaces. Critics say that opening a consulate for Palestinians in Jerusalem infringes on Israeli sovereignty, re-divides Jerusalem and rewards Palestinian intransigence.
Biden's travel dates have not been finalized but reports say the visit will be scheduled around the G7 summit which is being held in Germany on June 26-28.
5
.
Ankara Tightens Russian Access to Syria
By Dorian Jones May 10, 2022
Ankara is increasing pressure on Russia's military presence in Syria with its decision to close its airspace until July to Russian civilian and military planes carrying troops to Syria.
Ankara gave no official reason for the move. While Ankara and Moscow back rival sides in the Syrian civil war, they have been cooperating in resolving the conflict.
Huseyin Bagci, head of the Turkish Foreign Policy Institute in Ankara, said the action comes as Turkey's shared opposition with its western allies towards Russia's invasion of Ukraine is the basis for Ankara to repair its strained relations with Washington and its NATO partners.
"It's an important decision. Turkish-American relations improved dramatically in this respect. Probably the Americans bilaterally and NATO as an institution insisted upon it. Trying to close the increasing influence of Russia in Syria and in the Middle East in general. It's, of course, not a decision the Russians would like to see," Bagci said.
Turkish airspace offers the easiest route for Russian planes supplying its military bases in Syria, although there are alternatives. But, said Zaur Gasimov, a Russian expert at Bonn University, the closure of Turkish airspace will stoke fears in Moscow that Ankara is cooperating with Washington to cut off Russian supply routes to Syria.
"To maintain the airbase in Syria, of course, they fly over the Turkish airspace … . Still, Russia can use the airspace of Iraq and of Iran to reach their military bases in Syria," Gasimov said. "It's possible that Washington urges pressure on Baghdad to close its airspace."
Russia's supplying of its military forces in Syria is already complicated by Ankara's decision to limit the use of Turkish waters by Russian warships based in the Black Sea under the international Montreux Convention. The convention allows Turkey to impose restrictions if a war occurs among Black Sea countries.
Until Ankara imposed the controls, Russian Black Sea ports were the main route supplying Russian forces in Syria, said Yoruk Isik, a geoanalyst of the Washington-based Middle Eastern Institute.
"Russia was using the Turkish straits to supply its campaign in Syria, and we used to see multiple ships in a week … ," Isik said. "And now all those ships disappear. Only two ships pass in the entire last month. And we are talking about usually four or five ships were passing per week."
Analysts note Moscow retains powerful leverage over Ankara, with Turkey heavily dependent on Russian energy. And any assault by Russian forces on Syrian rebels holed up on the Turkish border could trigger an exodus of refugees into Turkey.
But analyst Gasimov said the Ukrainian conflict has severely curtailed Russian influence.
"The room for Russian maneuvering vis-a-vis Ankara got very limited. Turkey is one of the countries which still didn't join the anti-Russian sanctions," Gasimov said. "It's very important for Moscow to maintain the dialogue with those countries and not to augment the ranks and numbers of countries who join the sanctions."
Moscow has refrained from publicly criticizing Ankara, with Kremlin spokesman Dimitri Peskov last month describing Turkish-Russian relations as excellent. However, analysts point out Moscow's increasing international isolation is providing Ankara with a rare opportunity to turn the tables on Moscow in a relationship traditionally tilted in Russia's favor.
6.
NATO's highest Military Authority, the Military Committee, will meet in person on 19 May 2022, in Brussels, Belgium. Admiral Rob Bauer, Chair of the Military Committee, will preside over the meeting, which will be attended by the Allied Chiefs of Defence. They will be supported by General Tod Wolters, Supreme Allied Commander Europe (SACEUR) and General Philippe Lavigne, Supreme Allied Commander Transformation (SACT) who will each lead a respective session.

The meeting of the NATO Military Committee in Chiefs of Defence Session (MCCS) will enable the 30 Allied Chiefs of Defence to meet and discuss issues of strategic importance to the Alliance. NATO Secretary General Jens Stoltenberg will join the Chiefs of Defence for the first session to address the geostrategic context and preparations for the Madrid Summit in June. The second session will be dedicated to Russia's war in Ukraine, with the Chiefs of Defence from NATO Partner Nations Finland, Sweden and Ukraine joining the discussions.

Session three will be led by General Wolters (SACEUR) and shall focus on the implementation of the Concept for the Deterrence and Defence of the Euro-Atlantic Area (DDA), as well as on NATO's longer-term posture. The Chiefs of Defence will then meet with NATO's Asia-Pacific Partners Australia, Japan, New Zealand, and the Republic of Korea, to discuss regional developments. This will be followed by a session led by General Lavigne (SACT), in which the Chiefs of Defence will focus on the NATO Warfighting Capstone Concept (NWCC).

Media Opportunity

Thursday 19 May 2022

08:00 – Livestreamed opening remarks by Admiral Rob Bauer, Chair of the NATO Military Committee.

18:45 – Press conference with
Chair of the NATO Military Committee, Admiral Rob Bauer
Supreme Allied Commander Europe, General Tod Wolters
Supreme Allied Commander Transformation, General Philippe Lavigne
Media representatives holding a valid 2022 NATO Media pass will have access as usual to the NATO HQ. Media representatives wishing to attend the press conference are invited to contact the NATO IMS Public Affairs and Strategic Communications Office via email (ronaynecasimiro.lara@hq.nato.int) with a completed accreditation form no later than 12h00 on Thursday 12 May 2022.

Media passes will not be mailed to applicants; they must be collected in person upon presentation of an ID card or passport and a valid national press pass (or accreditation letter from a recognized media organization). Media representatives will be given their accreditation at the Guard House South, NATO Headquarters, Boulevard Leopold III, Brussels, Belgium.

Passes must be worn visibly at all times, and security personnel may ask to see another form of ID at any time. Media representatives are informed that security personnel will examine and may test equipment and personal effects carried onto the site and are advised to arrive with sufficient lead time to clear security checks.

The opening remarks delivered by the Chair of the Military Committee will be broadcasted live on the NATO website. NATO Multimedia Portal after the event.

The press conference will be streamed live on the NATO website and the livefeed will be provided to EBU. Video footage will be available for free download from the 
Imagery
Following each event, photos, video and audio files will be made available on the NATO IMS webpage www.nato.int/ims, as well as on the Military Committee in Chiefs of Defence session (MCCS) event page.
Social Media
We will post the latest information and photos from the MCCS on the following Twitter accounts: @NATO_PASCAD and @CMC_NATO. Please use the hashtags #NATOCHoDs and #NATOMC when tweeting about the NATO Military Committee.
Media Enquiries:
Ms Eleonora Russell, Public Affairs and Strategic Communications Advisor to the NATO Military Committee and the NATO International Military Staff. Tel: + 32 471 61 09 55 E-Mail: russell.eleonora@hq.nato.int
Lt Col Goetz Haffke, Deputy Public Affairs and Strategic Communications Advisor to the NATO Military Committee and the NATO International Military Staff. Tel: + 32 490 58 06 47 E-Mail: haffke.goetz@hq.nato.int
For more background information about the NATO Military Committee click here.
7.
We don't need Biden's permission to build settlements, says Israeli foreign minister
Secretary of State Antony Blinken with Israeli Foreign Minister Yair Lapid, left, at a press conference in Washington, Oct. 13, 2021. (AP/Andrew Harnik, Pool)
By World Israel News Staff
Foreign Minister Yair Lapid emphasized that Israel will make its own choices and will not seek American approval before deciding to advance plans for expanding Jewish communities in Judea and Samaria.
Speaking to reporters at the Knesset on Sunday, Lapid said that "Israel is a sovereign state and does not ask for permission to operate in its territory."
Although Lapid is on the center-left of the political spectrum and has repeatedly advocated for a two-state solution to the Israeli-Arab conflict in the past, he stressed that Israel is not beholden to foreign powers when determining policy.
"We always update the Americans" regarding settlement building, he added, while saying an update is not equivalent to a request for permission.
Lapid acknowledged that settlement building has "international consequences, [and] it is my job to deal with them and I will deal with them."
As Israel gears up for a visit from U.S. President Joe Biden, the hot button issue of settlement building has become a major focus of the American administration.
Like former president Barack Obama, Biden holds a negative stance on settlements, with his spokesman saying that the construction of Jewish homes in Judea and Samaria is a roadblock to peace.
According to Hebrew-language media reports, Biden's team asked Israeli government officials not to announce plans for the approval of some 4,000 new housing units in Judea and Samaria ahead of the trip.
Attempting to compromise, Israel agreed to slash the number of potential new housing by around 2,000 units, but that move did not satisfy the U.S.
Last Friday, the White House publicly chastised Israel for its housing plans, saying the move "deeply damages the prospects for a two-state solution."
On Sunday, Channel 12 News reported that coalition officials told the U.S. that if the building plans were stalled, the already-weakened government would likely collapse.
8.
Türkiye'nin sınır hatlarında geçit yok! 230 optik kule görev başında…
Suriye'de 6 milyon, İran'da ise 2 milyon göçmen Türkiye'ye sokulmadan sınırın karşı tarafında tutulurken, mülteci göçleri ile gündeme gelen doğu sınırlarımızda güvenliği sağlamak üzere tedbirler artırıldı.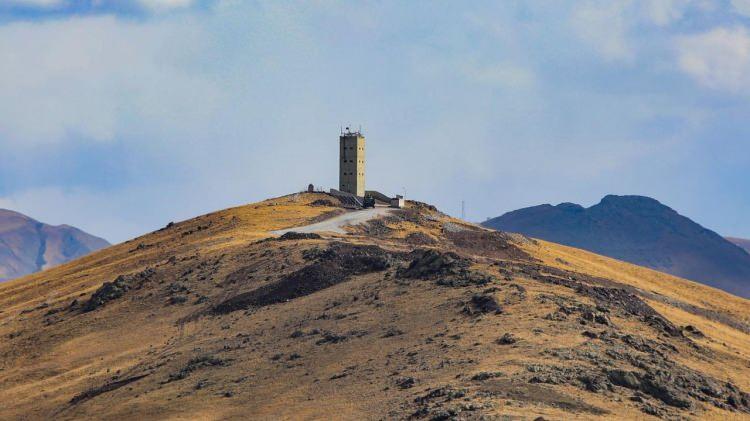 Sınır güvenliği stratejisi dâhilinde duvar, tel çit, kafes tel, hendekler ve sınır aydınlatılmasıyla alınan tedbirlerin yanı sıra sınır hattında kullanılan son teknoloji elektro-optik kulelerin sayısı yükseltildi.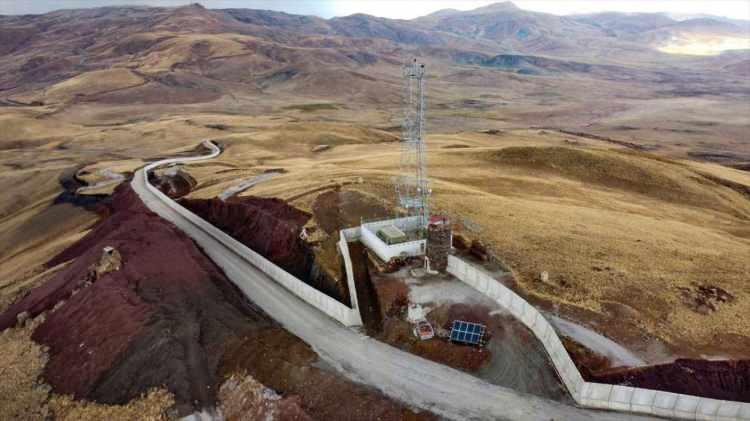 ASELSAN'ın yerli imkânlarla geliştirdiği elektro-optik kuleler ile sınır hattı termal kamera, radar, lazerli mesafe bulucu, gündüz ve gece algılayıcılarla kontrol ediliyor.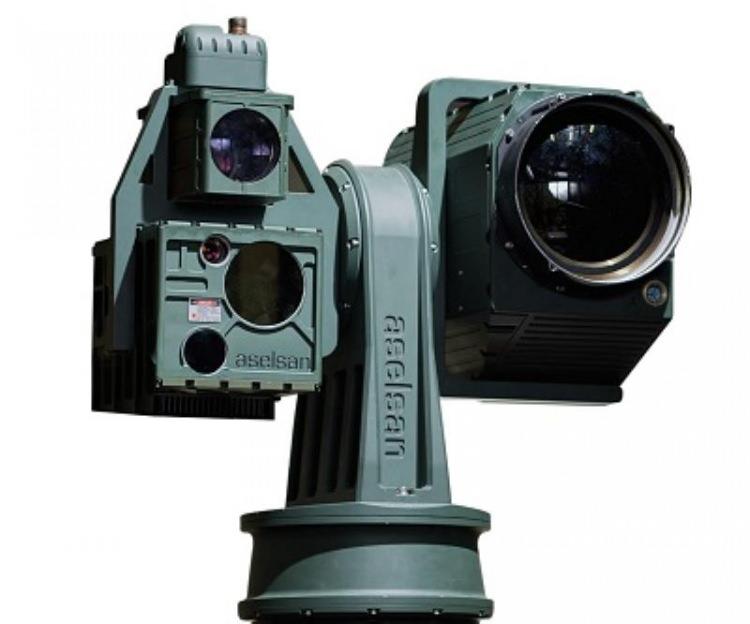 Iğdır'da 41, Ağrı'da 59, Van'da 103, Hakkâri'de 27 olmak üzere bugüne kadar toplam 230 elektro-optik kule konuşlandırıldı.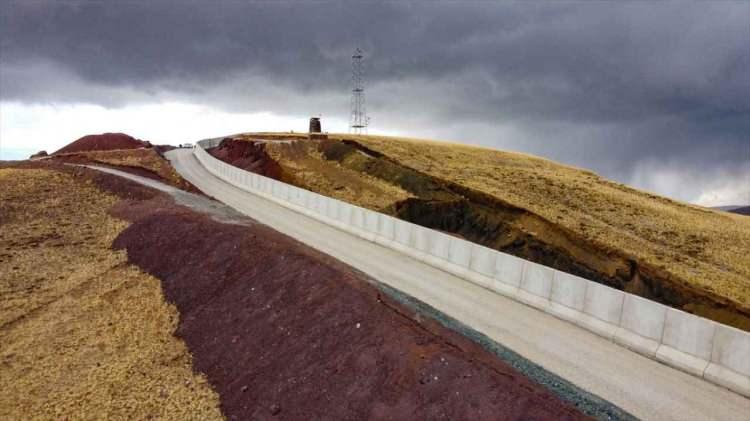 Ayrıca, doğu ve güney doğu sınırlarımız boyunca 82 zırhlı araç ise sürekli devriye atıyor.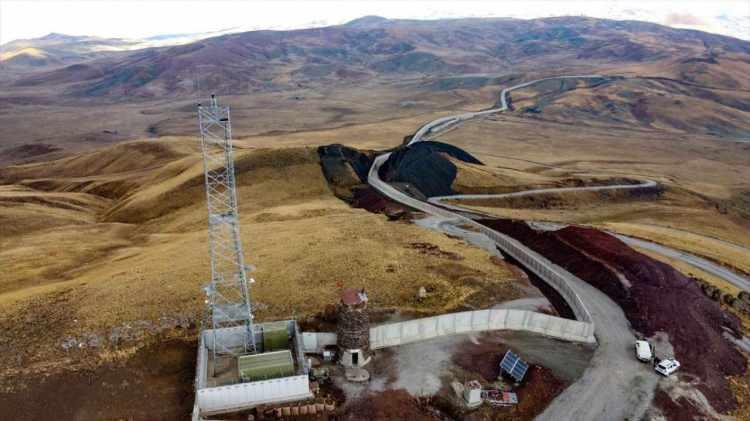 Öte yandan, en uzun kara sınırına sahip olduğumuz Suriye hududuna yerleştirilen termal kameraların sayısı da 284'ü buldu.
Kaynak: Türkiye Gazetesi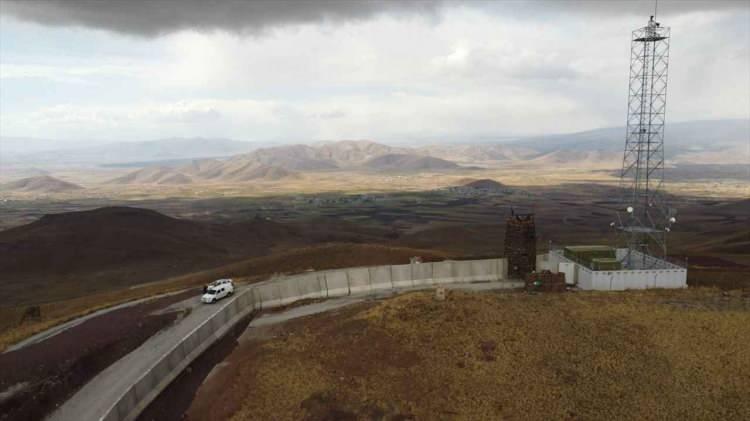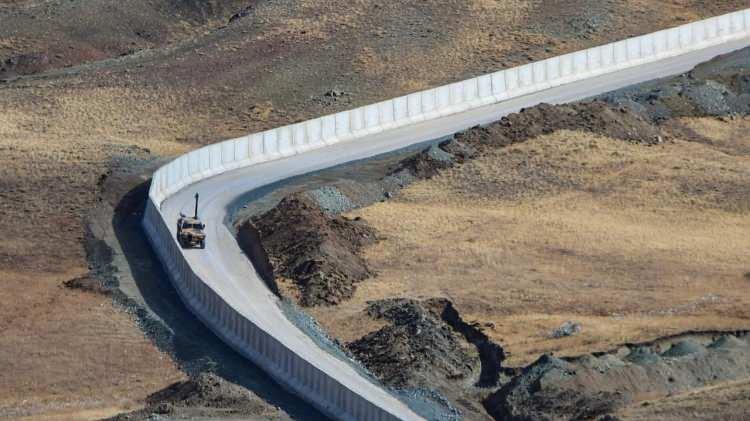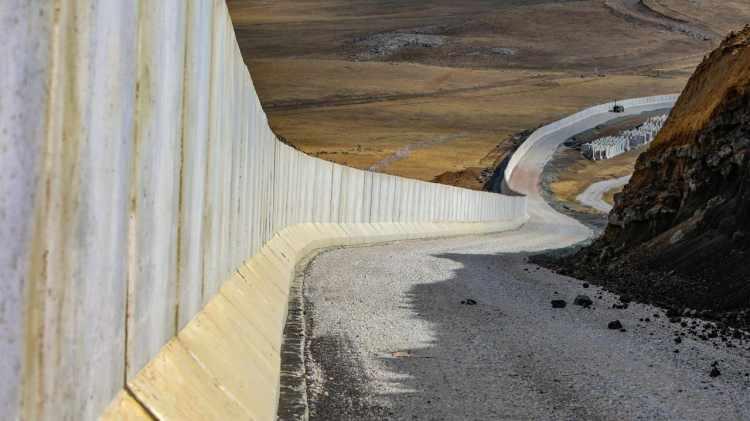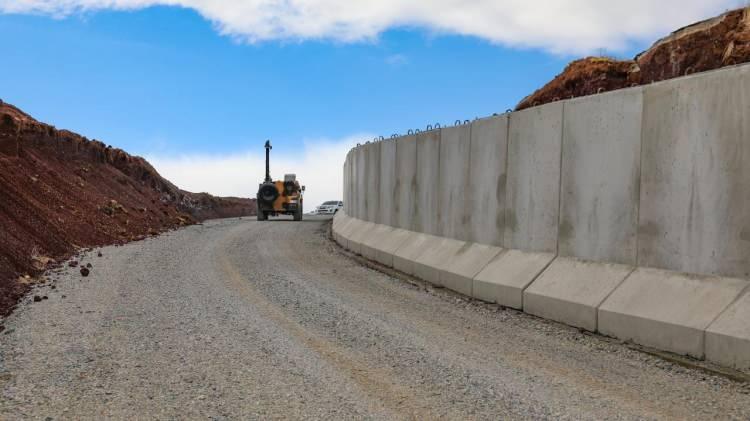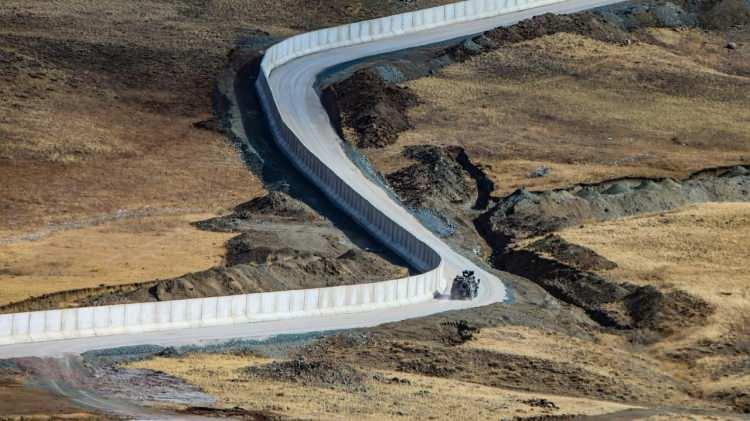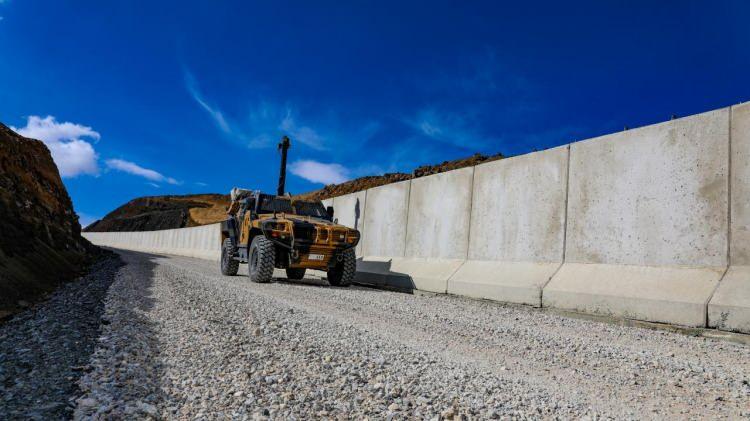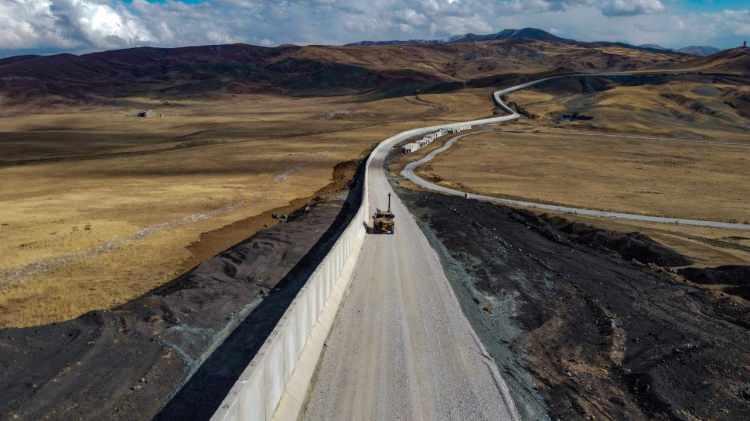 9.
Devleri yıkan karar! 1 trilyon dolar buhar oldu
ABD Merkez Bankası Fed'in faiz artırması ile birlikte dünyanın en büyük teknoloji şirketleri büyük kayıplar yaşadı. En büyük darbeyi ise Apple yedi.
Dünyanın en büyük teknoloji şirketleri, yalnızca üç işlem seansında 1 trilyon doların üzerinde değer kaybederken, dünyanın en değerli halka açık şirketi Apple, Çarşamba günü kapanıştan bu yana 220 milyar dolar değer kaybı yaşadı.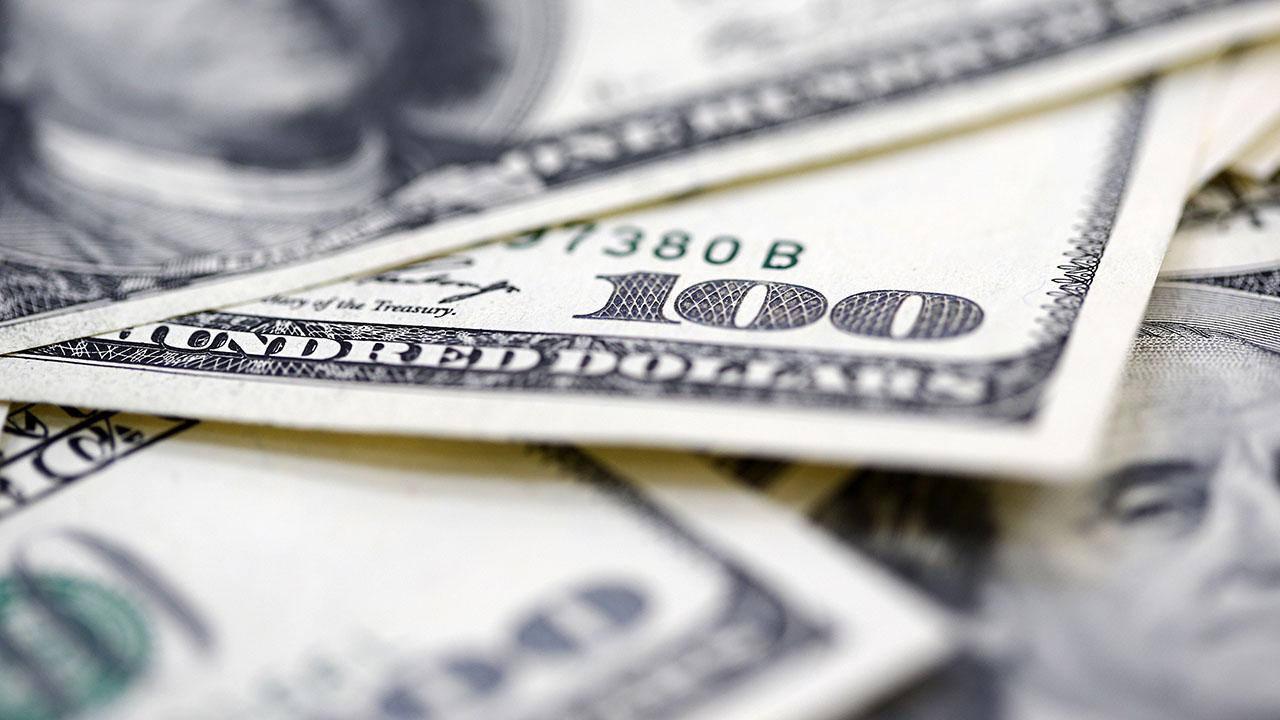 ABD'nin Merkez Bankası Fed'in faiz oranını yükseltmesiyle birlikte dünyanın en büyük teknoloji devleri büyük kayıplar yaşadı.
SADECE 3 İŞLEM SEANSINDA
Dünyanın en büyük teknoloji şirketleri, yalnızca üç işlem seansında 1 trilyon doların üzerinde değer kaybetti.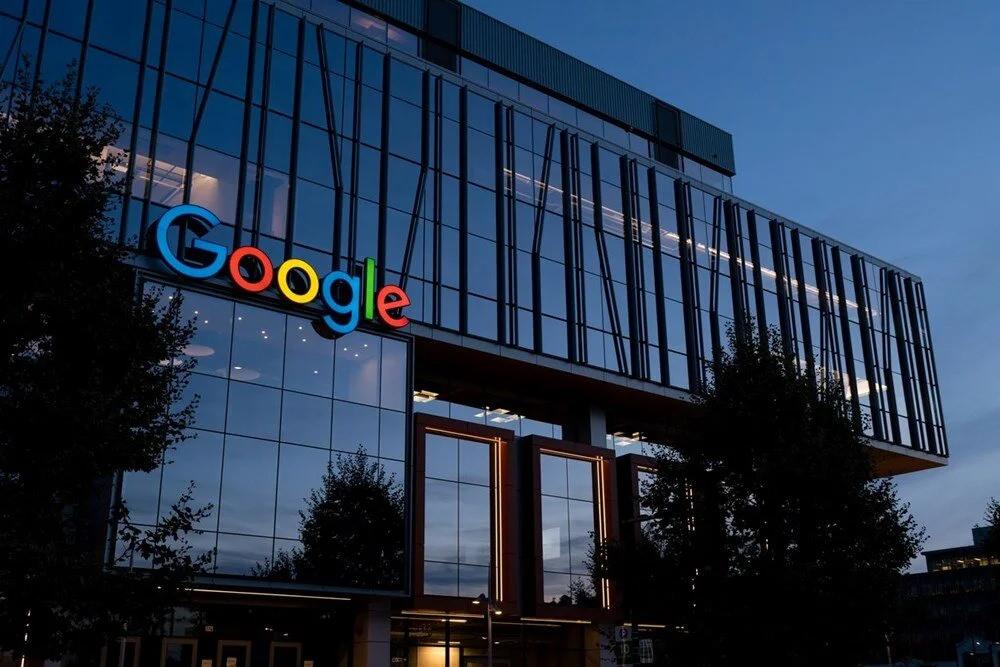 Federal Rezerv Sistemi'nin (Fed) geçtiğimiz Çarşamba günü gösterge faiz oranını yükseltmesiyle birlikte hisse senetleri yoğun bir şekilde satılırken, en büyük satışlar teknoloji şirketlerinde oldu.
Dünyanın en değerli halka açık şirketi olan Apple, Fed Başkanı Jerome Powell'ın faiz oranının artırıldığı ve enflasyonun çok yüksek olduğunu söylediği Çarşamba günü kapanışından bu yana 220 milyar dolar değer kaybetti.
S&P 500 ABD hisse senedi endeksi Çarşamba günkü kapanıştan bu yana yüzde 7 düşerek Pazartesi günü 4 bin seviyesinin altına düşerken, Invesco Nasdaq 100 ETF aynı dönemde yaklaşık yüzde 10 değer kaybetti.
İşte son üç işlem gününde yaşanan diğer büyük kayıplar:
MİCROSOFT: 189 MİLYAR DOLAR
TESLA: 199 MİLYAR DOLAR
AMAZON: 173 MİLYAR DOLAR
ALPHABET (GOOGLE): 123 MİLYAR DOLAR
NVİDİA: 85 MİLYAR DOLAR
META (FACEBOOK): 70 MİLYAR DOLAR
10.
Toplumu iki uçtan kışkırtma projesi: "Türkiye, bu oyuna karşı uyanık olmalı"
Türkiye'de düzensiz göç ve mülteci meselesinin çözüme kavuşturulması gerektiği aşikar. Ancak uzmanlar, bu konu üzerinden devreye sokulan kaos ve karmaşa planına karşı hem devletin, hem halkın uyanık olması gerektiği çağrısında bulunuyor.
Haber7 / Abdurrahman Koç – Erkan Talu – İbrahim Günay
Son dönemde mülteciler üzerinden artan gerginlik; Türkiye'nin bir numaralı gündem maddesi oldu. Türkiye; son aylarda artan yasa dışı göç dalgasıyla, resmi olmayan rakamlara göre yaklaşık 6 milyon mülteciye ev sahipliği yapıyor.
İçişleri Bakanlığı'na bağlı Göç İdaresi'nin 28 Nisan itibarıyla yayımladığı rapora göre, Türkiye'de geçici koruma statüsünde 3 milyon 762 bin 686 Suriyeli bulunuyor. Bunların dışında Orta Asya'dan da ciddi manada göç akını var.
Bu mültecilerin gönüllü olarak ülkelerine geri dönüşü için ise hükümet tarafından çalışmalar devam ediyor. En son Cumhurbaşkanı Erdoğan; 1 milyon Suriyelinin dönüşü için yeni bir proje başlattıklarını söylemişti.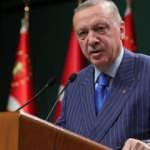 Başkan Erdoğan açıkladı Bir milyon Suriyeli nasıl dönecek?
Siyasi arenada da mülteci söylemi ön plana çıkarken; zaman zaman provokatif, ırkçı daha da önemlisi yanlış bilgilerle kamuoyu yönlendirilmeye çalışılıyor.
Toplum refahını bozan, adli vakalara karışan ve kaçak yollarla Türkiye'ye girdiği tespit edilen şahıslar ise; ilgili kurumlar tarafından işlemleri yapıldıktan sonra deport ediliyor.
TOPLUMU İKİ UÇTAN KIŞKIRTMA PROJESİ
Tüm bunlar yaşanırken, göçmen konusu üzerinden Türkiye'ye yönelik bir kaos planı işletiliyor. Bir taraftan provokatif görüntü ve söylemlerle topluma öfke aşılanırken, diğer yandan aynı amaca hizmet eden bazı mülteci dernekleri aracılığıyla toplumsal hassasiyeti göz ardı eden açıklama ve söylemler, toplumun sinir uçlarını bozuyor. Söz konusu bazı 'mülteci' derneklerinin aynı güçler tarafından fonlandığını belirten uzmanlar, hem hükümeti, hem halkı, hem de göçmenlere uyanık olma çağrısı yapıyor.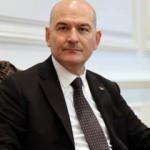 Soylu'dan mültecilerle ilgili son dakika açıklamaları: Vatandaşlık alan Suriyeli sayısı?
"GÖÇMENLERİN İÇİNDE ABD AJANI PROVOKATÖRLER VAR"
Terör ve güvenlik uzmanı Coşkun Başbuğ, bu konunun sokakları hareketlendirmek için en müsait konu haline geldiğini söylerken, Ümit Özdağ gibi siyasetçilerin bu konunun tetikçiliğini yaptığını belirtiyor. Başbuğ, göçmenlerin içinde ABD ajanı olduğu belirlenen bir takım provokatörler olduğunu, hemv Türk halkının hem de göçmenlerin uyanık olması gerektiğini belirtti. Başbuş'a göre asıl amaç mülteci meselesini sokak çatışmasına dönüştürerek 2023 seçimlerini ve iktidarı hedef almak.
Emekli Tümamiral Cihat Yaycı ise bu mesele üzerinden çıkarılmak istenen kargaşaya karşı dikkatli olunması gerektiği uyarısını yaptı. "Göçmen politikalarını Soros destekliyor" diyen Yaycı, devletin bu sorunu inkar etmemesi ve sınır ötesine çadır kampları kurulması için çalışmaları hızlıca başlaması gerektiğini ifade etti.
Haber7'ye konuşan diğer uzmanlar da doğru politikanın uygulanmaması durumunda göçmen sorununun ileride daha büyük sıkıntılara yol açacağını belirtiyor.
Konunun uzmanları göç sorununun çözümü için problemin başladığı yere işaret ederek; insanların ülkelerinden gelmelerine sebep olan koşullar değişmediği sürece ülkelerine dönüşlerinin zor olduğunu, hukuken de zorla göçün mümkün olmayacağını söylüyor.
Biz de Haber7 olarak; bu konuyla ilgili hazırladığımız kapsamlı dosyamızda, Türkiye'ye yönelik kaos planının yanı sıra, Türkiye'nin sınır güvenliğini, gettolaşma tehlikesini, mülteci sorununun gelecekte ülkeye getirebileceği olası etkileri uzmanlarla konuştuk.

COŞKUN BAŞBUĞ: BURADA BİR OYUN OLDUĞUNU BİLECEĞİZ, AMA BURADA BİR SORUN OLDUĞUNU DA BİLECEĞİZ
Güvenlik ve Terör Uzmanı Coşkun Başbuğ, mülteci meselesinin sokakları hareketlendirmek için en müsait konu olduğunu ifade etti. Başbuğ, 'devlet ve millet olarak uyanık olmalıyız' mesajı verirken, "Burada bir oyun olduğunu bileceğiz, ama burada bir sorun olduğunu da bileceğiz. Biz bu sorunu zaten eninde sonunda çözeceğiz. Böyle bir sorun yok diye de kimse bir şey demiyor" dedi.
Başbuğ, hükümetin bu konuyu doğru adımlarla, provokasyonlara kulak asmadan hem insani hem gerçekliğe uygun bir şekilde çözmesi gerektiğini söyledi.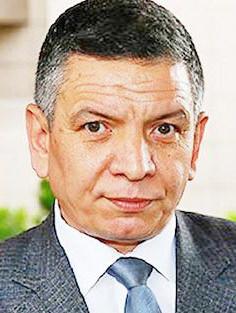 "HALK, PLANLI BİR ŞEKİLDE KIŞKIRTILIYOR"
Bağbuğ, mülteci meselesi üzerinden kaos planı kurgulandığını şu sözlerle ifade etti:
"Bu ortam da birileri tarafından bilerek yaratıldı. Bu yeni bir olay değil, bir yıldır bu konu işleniyor. Ümit Özdağ gibi bazı siyasiler de bu konunun tetikçiliğini yapıyor. Şimdi bu süreçte ırkçılığa varacak derecede, bunlar defolsun gitsin gibi söylemler planlı. Bunlar ABD ve diğer emperyal devletler tarafından kışkırtılıyor. İçeride de bazı maşalar kullanılıyor. Ön önemli tetikçilerden biri de Ümit Özdağ.
"GÖÇMENLER İÇERİSİNDE ABD AJANI PROVOKATÖRLER VAR"
Ümit Özdağ bunu ilk defa yapmıyor. Daha önce de 'Sessiz İstila'daki gibi povokatif söylemleri var. Durduk yere Suriyelileri gündeme getirmeye başladı. Amaç, provokatörlerle bu konuyu sokak çatışmasına dönüştürmek. Bunu yaparken de milletçe uyanık olmalıyız. Göçmenlerin de uyanık olması gerekir. İçlerinde bir takım provokatörler var. Suriye'de yaşayıp ABD'nin ajanı olan bir takım provokatörler var. Bunlar bir Türk'e saldırdığı an, karşı taraftaki provokatörler de buna cevap verdiği an bir anda kendinizi çatışmanın içinde bulursunuz"
"BU DOĞRUDAN PSİKOLOJİK HARP, ALGI OPERASYONU"
"Devlet ve millet olarak çok uyanık olmak zorundayız. Galeyana gelmememiz lazım. Şahsi hatalarla birlikte kasıtlı yapılan hatalar görebiliriz" uyarısında bulunan Başbuğ, "Bu doğrudan psikolojik harp, algı operasyonu. Amaç sokakları çatışma ortamına dönüştürmek. Hedef de 2023 ve Sayın Erdoğan ve iktidar" şeklinde konuştu.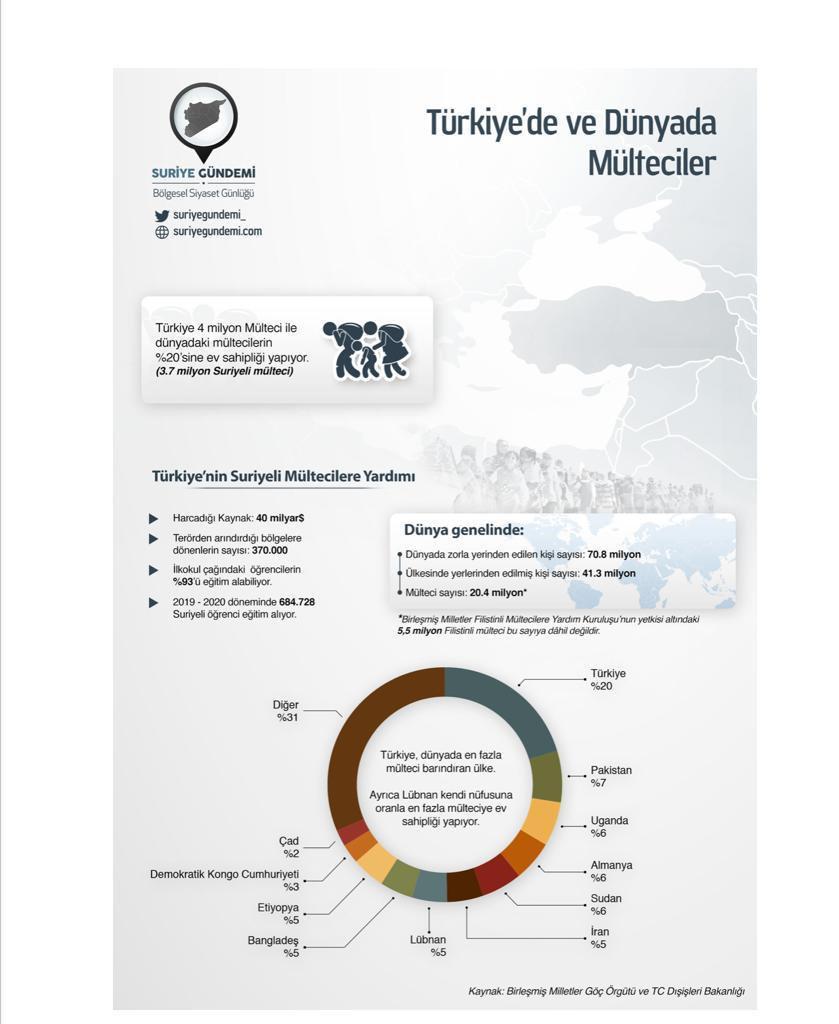 "PROVOKASYONA KARIŞAN GÖÇMENLER DERHAL DERDEST EDİLMELİ"
Düzensiz göçün demografik yapıya yönelik etkisinin de göz ardı edilmemesi gerektiğine işaret eden Başbuğ, devletin bu konuda tedbirler aldığını, ama buna karşın bu tür provokasyona karışan göçmenlerin derhal derdest edilmesi gerektiğini belirtti. Başbuğ, "Her göçmen şunu çok iyi bilmeli; "Ben bulunduğum ülkenin şartlarına uymazsam veya gayri ahlaki davranışta bulunursam benim sonum sınır dışı". Bunu yaptığımızda herkes attığı adımın hesabını yaparak hareket edecektir. Ama yapanın yanına kar kaldığı sürece bunu kullanırlar" diye konuştu.
Demografik yapının nasıl etkileneceği sorusu üzerine Başbuğ, "Bu tehdidi ön gördüğümüz için aman dikkat diyoruz. Çünkü bunlar belli yerlerde kümelendiği takdirde, böyle lokal coğrafyaların oluşma ihtimali çok kuvvetli" dedi.
CİHAT YAYCI: ABD'NİN 7 BASAMAKLI PANINDAN BİRİ; GÖÇMENLER ÜZERİNDEN KAOS-KARMAŞA-KARGAŞA
Dünyadaki göçmen ve sığınmacıların yüzde 20'sinin Türkiye'de olduğunu söyleyen Emekli Tümamiral Cihat Yaycı, göçmen politikalarının Soros tarafından desteklendiğini söylerken, "Türkiye'de de bunların uzantıları var. Bunlar, ulus devlet yapılarını, milli devlet yapılarını yıkmak üzerine kurulu" dedi.
İran üzerinden gelen Afgan göçmenlerin hepsinin neden erkek olduğunun sorgulanması gerektiğine işaret eden Yaycı, "İran'da Fatımiyyun ve Zeynebiyyun diye istihbarat işleriyle görevli iki tugayı var. Genellikle bu sığınmacı rolünde İran'ın propagandasını yapıp komşu ülkelerde huzursuzluk çıkarırlar. Irak'ta Suriye'de bunu yaptılar, yapıyorlar. Onun için çok dikkatli olunması gerekir" dedi.
ABD Silahlı Kuvvetleri Yayımlarında yer aldığı üzere yedi maddede mültecilerin bir ülkeyi nasıl yıktığına dair plandan bahseden Yaycı, "Bu 7 basamaklı plandan bir tanesi. ABD'nin planındaki maddelerden biri de bu; ucuz iş gücü yoluyla ekonomisini çökertmek" dedi.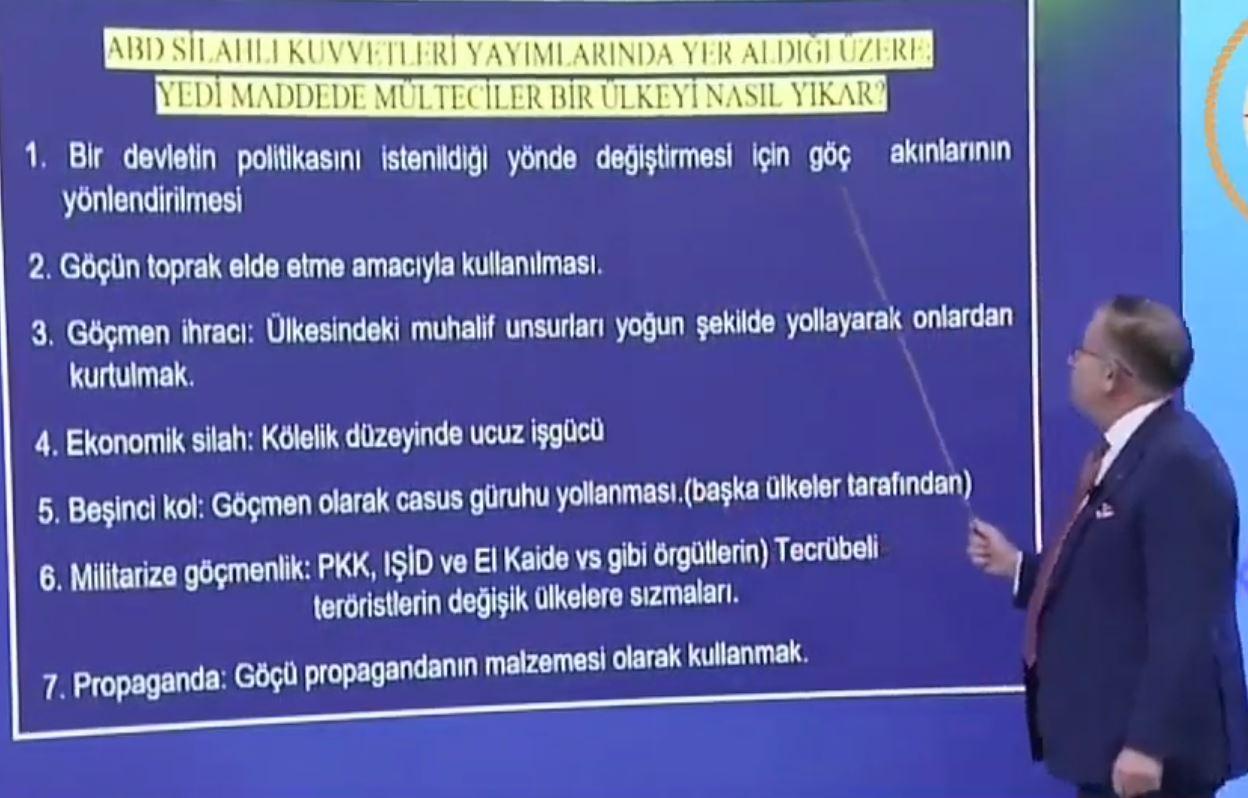 Türkiye'nin çok ciddi sosyolojik kırılmaya sürüklendiğini söyleyen Yaycı, "3K diye tarif ediyorum ben. Kaos-karmaşa-kargaşa ortamı oluşturmak isteyenlerin eline koz veriyor. Bu ciddi bir sorundur. Devletin bu sorunu inkar etmemesi gerekir. Bu sorunu dile getirenlere şusun busun demesinler ki benim gibi milli birisine bile bunu diyebilirler. Türkiye, derhal sınır ötesinde çadır kampları kurmalı. Sığınmacı statüsündeki Suriyelilerin hepsini, şehirlerin dışına çıkartmalı ve kamplara götürmelidir. Bunlar normal Türk vatandaşı gibi dolaşamazlar, böyle bir şey yok" diye konuştu.
Yaycı ayrıca, Avrupa Birliği ev Yunanistan ile imzalanan geri kabul anlaşmasının kesinlikle iptal edilmesi gerektiğini söylerken, "Bugün FETÖ'cüleri, PKK'lıları teslim etmeyen Yunanistan, Afganları Suriyelileri geri gönderiyor" diye konuştu.
UĞUR YILDIRIM: "ZORUNLU NEDENLERLE ÜLKESİNİ TERK EDENLERLE, DAHA İYİ HAYAT ŞARTLARI İÇİN GELENLER AYRI"
Mülteci Dernekleri Federasyonu Başkanı Avukat Uğur Yıldırım ise  mülteci ve göç meselesinin suhuletle, insani bakış açısının dışına çıkmadan çözüme kavuşturulması gerektiğini ifade etti.
Türkiye'nin, BM'nin ve STK'ların bu işin altından tek başına kalkamayacağını belirten Yıldırım, uluslararası bir kararlılığın gerektiğini söyledi.
Yıldırım, bu noktada mülteci meselesi ve göçmen meselesini ayırmak gerektiğini ifade ederken, "Çünkü dini, dili, ırkı, etnik kökeni, siyasi mensubiyeti dolayısıyla zorunlu nedenlerle ülkelerinden çıkmak zorunda kalanlarla, ekonomik göçmen dediğimiz; daha iyi hayat şartları için ülkesini terk edenler arasında hem uluslararası hukuk anlamında hem de hukuk anlamında bir farklılık var. Kimse ekonomik göçmen almak zorunda da değil. Bununla ilgili geri dönüş uygulamaları var. Daha etkin olması anlamında çalışmaların desteklenmesi lazım" şeklinde konuştu.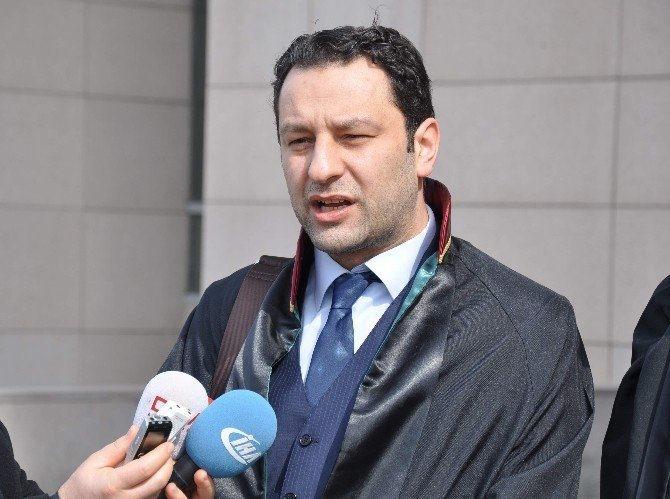 "GERÇEK MAZLUMLAR BU GÖÇ HENGAMESİNE KURBAN EDİLMEMELİ"
"Ama ikisinin de birbiriyle karıştırılmaması lazım" diyen Yıldırım, ülkesine dönmesi durumunda gerçek anlamda mağdur, mazlum durumuna düşme tehlikesinde olan insanların bu göç hengamesine kurban edilmemesi gerektiğini ifade etti.
"BAZI GÖÇMENLER, ÜLKELERİNDEKİ EKONOMİK DURUMU BAHANE EDEREK BUNU BİR FIRSAT OLARAK GÖRÜYOR"
Kaybedecek hiçbir şeyi olmayan göçmenlerden ayrı olarak daha refah bir yaşam arzusuyla yola çıkanlara değinen Yıldırım, şöyle devam etti:
"Bu noktada Pakistan'da da olsa Afganistan'da da olsa rejim değişikliğiyle zaten ekonomik durumlar kötüyken daha farklı bir pozisyonda da kalınabiliyor. Ya da göçmenler bunu bir fırsat olarak da değerlendiriyor. Hazır ülkesinde hükümet değişmişken kendisine bir bahane buluyor"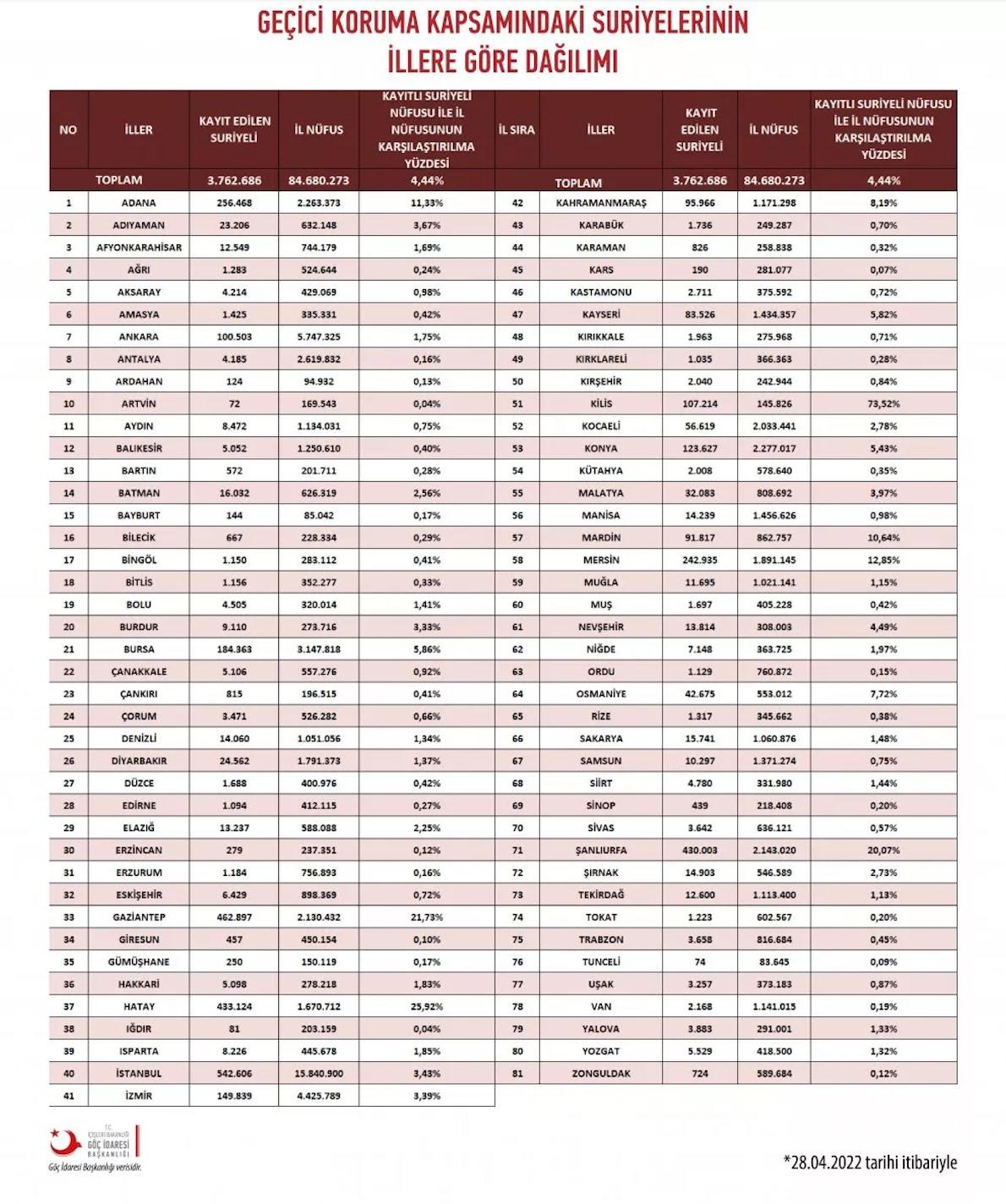 "NE SURİYELİLERİN HEPSİ MAĞDUR, NE AFGANLARIN HEPSİ BELA"
Yıldırım, mülteciliğin bireysel bir konu olduğunu belirtirken, "Her kişinin kendi bağlamında değerlendirilmesi gerekir" diye konuştu. Yıldırım, "Bu arada da toptancı yaklaşımla bütün Afganlar sorunlu, bütün Afganlar ekonomik göçmen diyerek, gerçekten ülkesinde sorun yaşamış herhangi bir mağduru, ülkesine döndüğü takdirde işkenceye muhatap olacak bir kişiyi de geri göndermemek lazım" değerlendirmesinde bulundu.
Bu konunun siyaset malzemesi yapılmaması gerektiğini söyleyen Yıldırım, sözlerini şöyle sürdürdü:
"Buna insani bakış açısının dışında bakmamak lazım. Toptancı bir yaklaşım içerisinde de bulunmamak lazım. Ne Suriyelilerin hepsi mağdur, ne Afganların hepsi bela"
SURİYE, GERİ DÖNÜŞE HAZIR MI?
Suriyeli mültecilerin geri dönüşüne ilişkin değerlendirmede bulunan Yıldırım, nüfusu 200-300 binken 4,5 milyon insanı ağırlayan İdlib'deki insani dramdan bahsetti. Yıldırım, "Hali hazırda sadece Atme kampında 1.5 milyon insan çadırda yaşarken yapılan 50-100 bin biriket evle Türkiye'deki Suriyelilerin dönmesi bir yana ancak Suriye'deki mevcut mağdur insanların göçü engellenebilir ve orada bir yaşam sağlanabilir" diye konuştu.
Yıldırım, "Oradaki durum normalleştiği sürece zaten Türkiye'den çıkışlar kendiliğinden gerçekleşecektir" diye ekledi.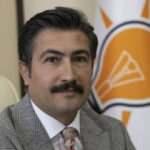 AK Parti Grup Başkanvekili Özkan'dan Ümit Özdağ'a tepki: Apaçık bir provokasyon
İSMAİL ÖZ: BU MESELENİN POPÜLİST YAKLAŞIMLARDAN UZAK, İNSANİ ÖLÇÜLER İÇERİSİNDE ELE ALINMASI GEREKİYOR
Gazeteci ve sosyolog İsmail Öz, düzensiz göçmenlerle savaştan dolayı gelenlerin ayırt edilmesi gerektiğini söyledi. Öz, "İkisi aynı şey değil. Türkiye'nin son yıllarda çok fazla maruz kaldığı düzensiz göçler hem Türkiye'nin imkanlarındaki artıştan hem de Avrupa'ya geçişteki güzergâh olma özelliğinden kaynaklanıyor" diye konuştu.
Göçmenlerin geri dönüşlerine ve kontrolüne yönelik adımların atılmaya devam ettiğini söyleyen Öz, "Fakat bunu ülkenin gücünden bağımsız düşünemeyiz. AB tarafından verilen sözler yerine gelseydi bugün olunandan çok daha iyi bir yerde olunurdu; en azından briket evler konusunda. Popülist yaklaşımlardan uzak ve insani ölçüler içerisinde ele alınması gerekiyor. Anlık çıkarlara kurban edilemeyecek kadar ciddi bir konu. Zira çocuklar, kadınlar ve yaşlılar söz konusu" dedi.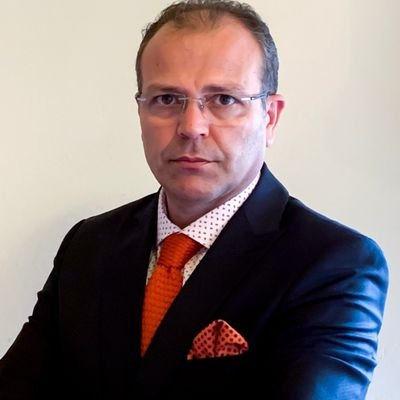 "OYUNA GELİNMEMELİ"
"Bir "İstila" tehdidi ile karşı karşıya olduğumuz doğru değildir" diyen Öz, "Kontrolsüz gettolaşmalar elbette sorundur. Türkiye göç dalgalarına çok ani yakalandı. Fakat en tehlikeli diyebileceğimiz "ilk şok" dönemini çok iyi yönetti" diye konuştu.
Mültecilere ve yabancılara yönelik ırkçı söylemleriyle ön plana çıkan Zafer Partisi Ümit Özdağ'a yüklenen Öz, şunları aktardı:
"Son günlerde iltifat gören Özdağ gibi siyasilerin, vites yükselten çıkışları hiç masum değildir. Sığınmacılar günü geldiğinde güvenle yerlerine gönderene kadar gerekeni yapmak tarihi bir sorumluluktur. Oyuna gelinmemeli"
Öz, "Provokatörler hakikati, kavramları, hayatın olağan akışını gerçek mecrasından çıkararak ütopik alana taşıyanlar. Muhalefette bunun bugün kendilerine yarayacağını düşünerek destek veriyor hatta öncüsü oluyor. Fakat yarın iktidar olduklarında onları tekrar yerli yerine nasıl oturtacaklar. Evet, sığınmacılar bir hakikat olarak ortada. Fakat onları da koruyan yasalar var. Her şeyden önce vicdanlı insanlar var. Muhalefetin bugün itibariyle bunlara karşı bir sorumluluğu yok ama aynı şey iktidar için geçerli olmaz; bu, iktidarda kimin olduğundan bağımsız bir şeydir" dedi.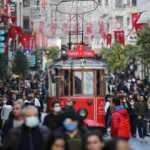 Valilik açıkladı: İşte İstanbul'da yaşayan yabancı uyruklu kişi sayısı
ÖZİPEK: ŞU AN KONUŞULAN ŞEY ALGI ÜZERİNDEN GÜNDEME GETİRİLEN BİR DİZİ KAYGI
Suriyeli mülteciler konusunda çalışmalar yapan Prof. Dr. Bekir Berat Özipek'a göre ise şu an konuşulan şey Afganistan veya Pakistan'dan gelen göçmenlerin doğurduğu sosyal sorun değil, onlar üzerinden oluşturulan "metroda kadınları dikizleyen Afgan" algısı üzerinden gündeme getirilen bir dizi kaygı. Özipek'e göre gerçek hayatta ise durum şöyle: "Her ülkeden farklı zamanlarda farklı sebeplerle geliyorlar"
"SAVAŞTA ÖLÜP AİLELERİNİ ORTADA BIRAKMAKTANSA, BURADA ÇOBANLIK YAPIP AİLELERİNE PARA GÖNDERMEYİ TERCİH EDİYORLAR"
Afganistanlıların istikrarsızlaştırılmış bir coğrafyadan geldiğine işaret eden Özipek, "Afganistanlılar, çalışmak ve ailelerine az da olsa para gönderebilmek için geldiler buralara. "Neden genç erkekler?" sorusunun cevabı da burada. Güncel olarak da Taliban rejimi tarafından askere alınıp, inanmadıkları, sonu gelmeyen çatışma ve savaşlarda ölüp ailesini ortada bırakmaktansa, burada çobanlık yapmayı tercih ediyorlar. Onu da gayet iyi yaptıkları söyleniyor" dedi.
"BU BİR KRİZ DEĞİL, BİR KRİZİN SONUCU"
Özipek, şöyle devam etti:
"Avrupa ve ABD dahil tüm dünyada ekonomik gerekçelerle bir miktar kayıt dışı çalışana göz yumuluyor, ekonominin de buna ihtiyaç duyduğu uzmanlar tarafından dile getiriliyor. Dolayısıyla hayatın içinde insanlar arasında kayda değer bir sosyal sorun çıkmadan, göze fazla görünmeden, varlıkları ve yoklukları bir biçimde yaşıyorlar. Bu bir kriz değil, bir krizin sonucu aslında. Kriz kaynak ülkede ve orada çözülmeli."
Mültecilerin Türkiye'nin demografik yapısını bozup bozmayacağı sorusu üzerine Özipek, homojen bir nüfus yapısının Türkiye'de hiçbir zaman olmadığını belirtti.
Gettolaşma tehlikesine ilişkin Özipek, "İnsanların bir şehirde ağırlıklı olarak bir yerde toplanmaları, benzer sosyolojik özellikleri taşıyanların bir arada oturması gettolaşma değil bir dayanışma örneğidir. Suriyelilerle ilgili ayrımcı önyargının yaygınlaşması durumunda bu riskten söz edilebilir. Ancak statülerinin netleşmesi ve yarını daha rahat görebilir duruma gelmeleri halinde, fazlaca başarılı olmayan bir göç yönetiminde dahi hayatın üstün geleceğini ve geniş toplumla bütünleşme sürecinin başarılı biçimde ilerleyeceğini öngörebiliriz" dedi.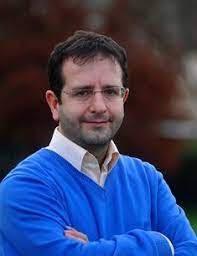 "TAM BU AĞIR TRAVMAYI ATLATACAKLARI BİR ZAMANDA YENİ BİR TEHDİT OLUŞTURMAK KADAR CİDDİ ZARAR VERİLEMEZ"
Göçmenler üzerinden bazı siyasetçi ve kişilerin ırkçı ve karşıt söylemler geliştirmesine değinen Özipek, "Her üç-dört ailede bir kayıp yaşamış, şehirleri, evleri tahrip olmuş insanlara, tam bu ağır travmayı atlatacakları bir zamanda yeni bir tehdit oluşturmak kadar ciddi bir zarar verilemez. Evinden dışarı çıkmaya korkan, işte hakkı gasp edildiğinde hakkını arayamayan, hatta bazı yerlerde çocuğunu parka götüremeye cesaret edemeyen insanların varlığı pek çok sorunun kaynağıdır. Ama bundan da ibaret değil" diye konuştu.
"İlk bakışta sadece sığınmacıları etkiliyormuş gibi görünebilir bu kötülük; ama onları sorun gösteren, onları hedef alan ve zorunlu göçe tabi tutulmasını isteyen yaklaşımlar ülkenin "biz"ini oluşturan harcını tehdit ediyor" diyen Özipek, sözlerini şöyle sürdürdü:
"Bugüne kadar bu topraklara gelen hiçbir etnik topluluk geri gönderilmemişken, geçmişten bugüne hiçbir gruba "artık ülkenizde durum normale döndü, geri gidin" denmemişken, Arapların gönderilmesi, içeride hiç öngörülmeyen başka ciddi kırılmalar yaratır. Onları göndermek isteyenlerle ilgili kimlik algısı, bu kez başka ayrışmaları beraberinde getirir. "Bu adamlar aslında Suriyelileri değil, bizi istemiyorlar. Bize benzettikleri için onları sevmiyorlar, aslında bize karşılar" diyordu bir kişi, Suriyeli karşıtlığını yorumlarken. İsabetli olup olmadığı tartışmasından öte, böyle bir algının varlığının önemli bir sorun olduğunu fark etmekte gecikmemek ve mülteci karşıtı nefreti bir an önce söndürmek gerek. Çünkü toplumun ve ülkenin bütünüyle ilgili bir tahribat potansiyeli var bu söylemlerin."
KAYNAK: HABER7 | ÖZEL
-/-