1.
Netanyahu: 'Never again' is more than a slogan
Prime Minister Benjamin Netanyahu speaks during the Fifth World Holocaust Forum at the Yad Vashem Holocaust memorial museum, Jan. 23, 2020. (Flash90/Yonatan Sindel)
By Benjamin Netanyahu, JNS
Today, Jan. 27, the world marks the horrific murder of 6 million Jews — men, women, and children — by the Nazis and their helpers in the Holocaust. We remember the darkest chapter of human history, when a European country decided to adopt a systematic plan to exterminate every last Jew, and bring the full power of its advanced industry to bear in executing the terrible crime.
The mass murder of the Jewish people didn't take place in a vacuum. For hundreds of years, anti-Semitism was rife throughout Europe. When no one challenged it, it grew stronger, spread and finally burst out at full strength. Hatred of Jews, which was rooted in ancient times and which left a stain on the Middle Ages, moved into the modern era at full power.
Some thought that after the horrors of Auschwitz and Treblinka, humanity would learn its lesson once and for all, throw off anti-Semitism and throw the destructive hatred onto the ash heap of history where it belonged. However, they were sorely mistaken.
The gangrene of anti-Semitism continues to spread in the 21st century. We see expressions of it at respected universities in North America, in Islamic madrasas in south Asia, and among the European elite.
2.
World marks International Holocaust Remembrance Day
Supreme Allied Commander and future U.S. President Dwight D. Eisenhower at the Ohrdruf concentration camp, April 1945. (U.S. Holocaust Memorial Museum).
By World Israel News StaffInternational Holocaust Remembrance Day, in commemoration of the 6 million Jews murdered in the Holocaust, was marked Wednesday by online events with the coronavirus pandemic forcing the cancellation of large memorial services commemorating the Nazi genocide of the Jews in World War II.The worldwide event was enshrined by a United Nations resolution in 2005, the 60th anniversary of the liberation of the Auschwitz concentration camp, where 1 million Jews from all over Europe were murdered in gas chambers or starved to death, along with an additional 100,000 victims from Poland, Russia and elsewhere.In a statement on its website, the UN said this commemoration comes "against a global context of rising anti-Semitism and increasing levels of disinformation and hate speech.""Holocaust education and remembrance is even more urgent, as is the development of a historical literacy to counter repeated attempts to deny and distort the history of the Holocaust," the UN statement said.

"Remembering the Holocaust is a moral duty. Not only to pay tribute to victims. But also to renew our allegiance to our deepest human values," tweeted Charles Michel, President of the European Council. "We, Europeans, have a special responsibility to fulfill this duty. Anti-Semitism has no place in our societies."
Eisenhower: 'The things I saw beggar description"
The Holocaust Museum in Washington posted a note on its Facebook page, showing Supreme Allied Commander Gen. Dwight D. Eisenhower at the at Ohrdruf concentration camp in April 1945, the first Nazi concentration camp liberated by the U.S. Army.
"Eisenhower had studied his World War II enemy, but he was unprepared for the Nazi brutality he witnessed," the museum said. "What he witnessed changed him. He saw bodies piled like wood and living skeletons struggling to survive. Eisenhower also saw another danger. He foresaw a day when the horrors of the Holocaust might be denied."
In his notes on the visit to the camp, Eisenhower wrote:
"The things I saw beggar description … The visual evidence and the verbal testimony of starvation, cruelty and bestiality were so overpowering as to leave me a bit sick. In one room, where they were piled up twenty or thirty naked men, killed by starvation, [General] George Patton would not even enter. He said that he would get sick if he did so. I made the visit deliberately, in order to be in a position to give first-hand evidence of these things if ever, in the future, there develops a tendency to charge these allegations merely to 'propaganda.'"
The annual ceremony at the Auschwitz memorial in Poland has been moved online due to the coronavirus pandemic. The director of the Auschwitz Museum, Dr. Piotr M. A. Cywiński, described the horror of the number of young children murdered in the camp by the Nazis.
"Over 200,000 children were murdered in Auschwitz. Completely innocent, good, curious about life, loving their closest ones, trusting children," Dr. Cywiński said on the memorial's website. "The adult world – after all, so often unjust and cruel – has never demonstrated so much of its heartlessness, its evil. This cannot be justified by any ideology, reckoning or politics. This year we want to dedicate the anniversary of liberation to the youngest victims of the camp."
At least 232,000 children were deported to Auschwitz, of whom 216,000 were Jews, 11,000 Roma, about 3,000 Poles, more than 1,000 Belarusians, and several hundred Russians, Ukrainians, and others. Only a few more than 700 were alive when the camp was liberated by Russian forces.
Israel's ambassador to the U.S. and UN, Gilad Erdan, warned that "76 years after millions endured the worst hell on earth … Today, there is another genocidal regime epitomizing the very words and actions of the Nazis."
"Iran does not try to hide its intention of destroying the world's only Jewish State. It spreads anti-Semitism, denies the Holocaust & has proposed legislation calling for Israel's destruction by the year 2041," Erdan told the UN.
"The UN Security Council must not allow the world's most dangerous regime to possess the world's most dangerous weapon. Israel knows how to protect its citizens. We will never allow Iran to become a nuclear power," Erdan tweeted.
As of the end of 2020, 179,600 Holocaust survivors were living in Israel, the Central Bureau of Statistics reported, adding that 17,000 survivors had passed away last year.
Anti-Semitism is present in the developed western world as well as the developing east. It is the official policy of Iran, which day after day declares arrogantly: Our goal is to kill another 6 million Jews and destroy Israel. Indeed, no vaccine has been found for the virus of anti-Semitism. Some would say that it will never go away, because things don't change.
But I can tell you what has changed: we, the Jewish people, have changed. During the Holocaust we had no home, no state and no salvation, and were forced to beg others to defend us, but that is no longer the case.
Today we are free, established in our homeland and the superior power in our independent country. As prime minister of the proud, strong state of Israel, a state that was reborn after the Holocaust, a state that was built on the ashes of destruction, a state that gave survivors a home, a state in which the Jewish people is living the fulfilment of a dream, I swear that we will never forget the tragic past, and will never again be helpless against those who seek to kill us.
"Never again" is not merely a slogan. It is our policy, our mission, and our task. We will execute it, and with God's help ensure that the Jewish people lives forever.
This article first appeared in Israel Hayom.
3.
IDF sending officials to speak at anti-Israel 'occupation' conference.
Sharon Afek is the current chief military advocate general of the Israel Defense Forces. (Flash90/omer Neuberg)
The IDF is planning on sending officials to speak at a conference in which Israel is portrayed as an occupying power.
By David Isaac, World Israel News
The International Red Cross and the Association for Civil Rights in Israel will hold a conference in a few weeks on the topic of Israel's "occupation" in Judea and Samaria. What is surprising is that senior Israeli Army officials will speak at the conference.
Channel 20's Hillel Biton Rosen reports on Tuesday that Israel's Military Advocate General is sending people to address the conference, which is sure to be anti-Israel, despite the high-sounding names of the groups organizing it.
The Association for Civil Rights in Israel, which receives the majority of its funding from abroad (over 19 million shekels between 2012-2020) "publishes reports and organizes public events alleging 'violations committed by the Israeli authorities,'" according to NGO Monitor.
It also accuses Israel's government of "implementing 'racist' and 'discriminatory' policies of 'collective punishment' in 'violation of international law,'" NGO Monitor says.
Channel 20's Biton notes it's "one of the flagship organizations of the New Israel Fund. In the past, the association was called the 'Association for Hamas Rights' by the late Prime Minister Yitzhak Rabin, after it petitioned the High Court and prevented the deportation of hundreds of terrorists – as a result the deportation was stopped and the damage to the State of Israel was enormous."
The Red Cross, an organization well-respected in the West, has unfortunately shown its stripes where Israel is concerned. It has adopted the Palestinian narrative in the Arab-Israel conflict.
So eager is it to find Israeli human rights violations that in December 2020, in a bizarre series of tweets, it noted fictitious human rights violations on an Israeli TV show, the popular Netflix series Fauda.
Ironically, the three violations of humanitarian law the Red Cross called out on Twitter have been committed by the Palestinians many times over in real life.
In spite of this, not only is the IDF sending representatives but Israel's Justice Department also plans on sending a senior jurist, Biton reports.
Only two years ago, he says, the Association for Civil Rights petitioned against the IDF to prevent them from harming terrorists during the March of Return riots in the Gaza Strip.
"Many bereaved parents who we spoke with today expressed great resentment that the IDF respects the organization that represents terrorists who harmed them," Biton reports.
4.
Greek Archbishop Tells the Truth About Islam, Muslim Leaders Enraged
Noticing the obvious is forbidden.
Archbishop Ieronymos of Athens and all Greece touched off a firestorm in mid-January when he dared to note, according to the Orthodox Times, that "Islam was not a religion but a political party." He added: "They are the people of war." In response, Muslim leaders the world over have rained down condemnations upon the archbishop. He spoke inaccurately when he said that Islam was not a religion at all, but proof that he was wrong about Islam having a political aspect has not been forthcoming.
Muslims in Greece were outraged. The Western Thrace Turkish Minority Consultation Council (BTTADK) declared: "We condemn the statement of the Archbishop of Greece, Mr. Ieronimos….We hope a more peaceful language to be used instead of anti-Islamic discourse in such difficult times of pandemic." The Xanthi Turkish Union added that Ieronymos' words were an "Islamophobic attack" and even a "hate crime." It thundered: "The fact that these statements, filled with insults, came from the number one name in the Greek church increases the gravity of the situation. We see this move as one of the typical examples of the rising Islamophobia and xenophobia in Greece in recent years."
For its part, the Western Thrace Imam-hatip Schools Graduates and Members Association (BIHLIMDER) asserted that the archbishop was displaying "ambition and jealousy," and stated: "We are leaving the examination of the psychological state of this person, who uses words that even the most ordinary people wouldn't use, to the experts. We are condemning such a hostile attitude." Ahmet Ibram, deputy head of the province of Eastern Macedonia and Thrace, said fancifully: "One of Islam's basic beliefs is to have life based on peace between religions. It can never be accepted to have grudge and hostility against other religions' members."
The Turkish Foreign Ministry also issued a statement: "These provocative expressions of Archbishop Ieronimos, which incite the society to hostility and violence against Islam, also show the frightening level Islamophobia has reached. Such malign ideas are also responsible for the increase of racism, Islamophobia and xenophobia in Europe."
The fact that the Turkish Foreign Ministry would attack the Archbishop of Athens for abetting "the increase of racism, Islamophobia and xenophobia in Europe" confirms that the concept of "Islamophobia" is an illegitimate conflation of two distinct phenomena: crimes against innocent Muslims, which are never justified, and honest analysis of the motivating ideology of jihad terror, which is always necessary. Archbishop Ieronymos pointed out that Islam was political and expansionist, which its scripture, doctrine, and history show it to be.
The Turkish Foreign Ministry knows that Archbishop Ieronymos is right. In January 2018, as Turkish troops launched a military operation in Syria against the Syrian Kurdish People's Protection Units (YPG), 90,000 mosques in Turkey prayed the Qur'an's "Conquest" sura, sura 48, which calls upon Muslims to be "ruthless against unbelievers." Why did they do that, unless they assumed that their military action had an Islamic aspect? And in November 2019, Turkish President Recep Tayyip Erdogan said: "Our God commands us to be violent towards the kuffar (infidels). Who are we? The ummah [nation] of Mohammed. So [God] also commands us to be merciful to each other. So we will be merciful to each other. And we will be violent to the kuffar. Like in Syria."
Archbishop Ieronymos said: "Islam, its people, is not a religion but a political party and are the people of war…They are the people who seek expansion, that is the characteristic of Islam." Erdogan proved him right.
Nonetheless, all this led the unnerved Archdiocese of Athens to issue a clarification, claiming that Archbishop Ieronymos was "meaning nothing more than the distortion of the Muslim religion itself by a handful of extreme fundamentalists, who wreak death and destruction all over the world.These are exactly the people the Archbishop was referring to, that is, people who instrumentalize Islam and turn it into a deadly weapon against all those who have a different view from that of 'unbelievers,' even that of believers."
It is understandable that the archdiocese would release this clarification in light of all these denunciations of the archbishop. The archdiocese doesn't want any violence from Muslims who believe that perceived insults to their faith should be requited with violent attacks, after the pattern of the prophet of Islam himself. But that proves the archbishop's point yet again.
Robert Spencer is the director of Jihad Watch and a Shillman Fellow at the David Horowitz Freedom Center. He is author of 21 books, including the New York Times bestsellers The Politically Incorrect Guide to Islam (and the Crusades) and The Truth About Muhammad. His latest book is Rating America's Presidents: An America-First Look at Who Is Best, Who Is Overrated, and Who Was An Absolute Disaster. 
5.
When Resistance Became Sedition and Sedition Became Resistance
Republicans failed to punish Obama's national security abuses. Biden's abuses will be worse.
Daniel Greenfield, a Shillman Journalism Fellow at the Freedom Center, is an investigative journalist and writer focusing on the radical Left and Islamic terrorism.
In 2008, "dissent" went from being the "highest form of patriotism", a quote by Communist revisionist historian Howard Zinn that Democrats falsely attributed to Thomas Jefferson, to treason when George W. Bush made way for Barack H. Obama. The old bumper stickers about the patriotic value of dissent were swiftly replaced with others touting the value of change.
In 2020, resistance just as quickly turned into sedition once the political tables were turned.
In one month, questioning a presidential election went from a commonplace proposition to a shocking attack on our democracy. And we all know that if President Trump had been inaugurated for a second term, there would be no censorship or censure of the Democrat politicians and pundits claiming that he was only reelected because of Russia or UFOs.
Nor would we be hearing any talk of "sedition" and "insurrection" as if they were bad things.
When November was just decorating the flagstones of D.C. with faded leaves, the Democrat cliques inside federal agencies were still touting their skill at undermining the White House in chats with reporters at bars where drinks cost more than most Americans earn in a day.
These members of the "resistance" had spent four years undermining elected officials while falsely claiming that they were entitled to do it because the 2016 election had been illegitimate.
Government officials boasted anonymously of undermining President Trump, members of Congress and their staffers helped protesters get inside to disrupt hearings, rioters who assaulted police officers and attacked federal buildings were bailed out by Democrat officials and celebrities who enlisted Silicon Valley and major corporations to support the riots.
By the time November was done, resistance had been rebranded as "sedition". Storming Capitol Hill went from a passionate endeavor by Democrat activists protesting the Kavanaugh nomination, the environment, or some other lefty cause, to the single worst event since 9/11.
Black Lives Matter riots had besieged the White House and set fire to its guardhouse, while still being defended by Democrats and the media as peaceful protesters. The media agonized over photos of federal agents protecting the Lincoln Memorial as a sign of incipient fascism. Less than a year later, 25,000 troops occupying D.C. like Baghdad are being cheered by the media.
The difference between resistance and sedition, between protests and insurrections, is who's in charge. Democrats resist Republican elected officials. Republicans however commit sedition against Democrat elected officials. Democrats protest, Republicans riot. These aren't distinctions in law. The only real distinction is who's in power and who's on the barricades.
Political hypocrisy isn't a new phenomenon, but Democrats weaponizing the national security state to suppress the political opposition over the same behavior they engage in is a serious threat to the survival of the United States as anything other than a banana republic in a civil war.
The Democrats fired the first shot when the Obama administration used the national security system to target members of Congress during its time in office and then, in an election year, went after President Trump's associates based on Hillary Clinton's opposition research.
Instead of being held accountable for abusing national security to target their political opponents, Democrats, their media, and their allies in the system doubled down with fake investigations of the same worthless allegations that they never managed to substantiate.
After four years of falsely claiming that President Trump was a Russian agent and that the 2016 election had somehow been rigged with Facebook ads in an event that was worse than 9/11, the Democrats have pivoted to claiming that questioning the 2020 election is worse than 9/11.
Now the old abuse of the national security state under the guise of hunting down the evidence that Republicans had rigged the 2016 election has turned into abusing the national security state to punish Republicans for suggesting that the Democrats had rigged the 2020 election.
The only consistent thing here is the Democrat abuse of national security to target their political opponents while magically transforming election skepticism from the highest form of patriotism to sedition, and riots from a moral crusade into a major threat because they are now in power.
The failure to have any kind of reckoning with the Obama administration's national security abuses has taken us to a new era of national security abuses by the Biden administration.
Democrat officials and their media allies are already touting a new campaign against "domestic extremism". And the same people who labeled John McCain and Mitt Romney "extremists" when they were running against their boss will get to define who the "extremists" are. Black Lives Matter, a hate group that injured hundreds of police officers and caused $2 billion in damage while taking its motto from a domestic terrorist wanted by the FBI won't make the list.
The abuse of national security to target the political opposition isn't a new phenomenon. The Clinton administration insisted that the real threat to America was coming from militias even while Al Qaeda was prepping the attacks that would kill nearly 3,000 people on September 11.
Democrats repeatedly claimed that the Bush Administration's campaign against terrorists was punishing political dissent, but despite these false claims, Bush's counter-terrorism never even came close to eavesdropping on, investigating, or shutting down the political opposition.
That didn't stop Democrats from repeatedly invoking the Gestapo and the Stasi when attacking the Patriot Act, Ashcroft, and Gonzalez. It also didn't stop them from abusing the Patriot Act and the national security system built to fight Communists and Islamic terrorists to target members of Congress and the political opposition including President Trump and his associates.
Democrats and the media quickly got back to comparing President Trump to Hitler and accusing him of fascism, yet his administration never did to Biden what Obama had done to Trump. The Trump administration didn't eavesdrop on Biden associates under the guise of national security. The damaging material about Hunter Biden and his father's ties to China came out of a laptop shop in Vermont, not from the synthesis of political operatives and national security personnel which had exploited the Steele Dossier's false claims about Trump and Russian prostitutes.
And the same alliance between Democrat political operatives, the media, and Silicon Valley that had spread these false allegations far and wide, acted to suppress news stories about Hunter Biden on the false and familiar grounds that they represented Russian disinformation.
The suppression of the Hunter Biden story may be the last hurrah for Russian disinformation.
Biden is moving to appease Russia and that means the Democrats and the media will spend a lot less time justifying their abuses of national security by connecting Republicans to Russia. It would be awkward for Biden and Putin to hug one day after our government media got through with another concocted story justifying a crackdown on conservatives by exploiting Russia.
The Russia hoax generated a national security angle that justified abusing the broad discretion meant for chasing spies and terrorists to instead chase conservatives and Republicans. The Capitol riot provided a new pretext that has allowed the Democrats to dispense with Russia while labeling membership in the political opposition as evidence of a national security threat.
Anyone who questioned Biden's election can be accused of "incitement", "sedition", and "insurrection" without Democrats and their media having to find Russia on a map.
These grotesque abuses of national security are being carried out by the same Democrats who had been neck deep in what they've now defined as incitement, sedition, and insurrection. Yesterday's seditionists now fantasize, in their own words, about using the government they have seized to "investigate", "suppress", and "deprogram" the political opposition.
The Republican governing class has failed to come to terms with the reality that its Democrat counterparts operate by a very different definition of law and government than they do. The Democrats don't simply disregard the Constitution, as they have ever since Woodrow Wilson, but they regard their own power as legitimate and the power of Republicans as illegitimate.
The Democrats are hypocrites only in that they don't openly state their central principle, but they are remarkably consistent in its application by seeking to dismantle any part of government or society that aids Republicans while building up the power of any part of it that serves them.
Republicans take a legal or philosophical perspective on everything while Democrats have an expedient activist take on it. Republicans turn to the law or tradition, while Democrats decide whether the Filibuster, the Electoral College, the institution of marriage, the existence of white people, and the biological reality of women serves their purposes or ought to be eliminated.
That's Obama's thesis about the right side of history in a brutal nutshell.
Democrats approach politics from the simple and consistent perspective that any office currently held by a Republican is illegitimate and any held by a Democrat is sacrosanct. The reasons for this, whether it's the Russians or white supremacy, are just a propaganda detail. That's why Democrats "resist" while Republicans commit "sedition". The difference between resistance and sedition is the legitimacy of the movement and the legitimacy of those in power.
Their approach to the national security state is motivated by that same understanding that its purpose is to promote "resistance" to Republicans and the suppression of Republican "sedition".
When Republicans failed to carry out a meaningful reckoning of Obama's national security abuses they didn't just allow an injustice to go unpunished, but they ensured a much worse repetition by emboldened Democrats who committed the worst political abuse of the national security system that had been possible until then and got away with it. That's the next step.
The Biden administration is moving to criminalize the political opposition, to investigate and dismantle it using all of the tools at its disposal. That is the only thing Republicans can expect. It's exactly what they should have been expecting all along. Obama's abuses of the national security state were not an outlier. They are the new normal. And they're only going to get worse.
Republicans failed to hold the Democrats accountable when they were in power. They will now have to learn how to hold them accountable when they're out of power, not with hearings or investigations, but by showing who the oppressors and the oppressed in the system really are.
6.
Yunanistan Dışişleri Bakanı Dendias:

12 mil meselesini Türkiye ile müzakere etmeyeceğiz
Yunanistan Dışişleri Bakanı Nikos Dendias, Ankara'ya yaptırımların halen daha masada olduğunu söyleyerek, "Türkiye savaş gemisi diplomasisinin sonuç vermediğini gördü" ifadelerini kullandı.
Dendias, İyon Denizi'ndeki 12 mil kararının Ege'de uygulanması ile ilgili Miçotakis'in geçtiğimiz günlerde yaptığı açıklamalara değinerek, "Bu açıklamanın Başbakan Miçotakis tarafından Ağustos 2020'de yapıldığını söylemeliyim. Bir ülkenin karasularını genişletmesi kendi egemenlik hakkıdır. Ve Yunanistan da bu egemenlik hakkını uygun zaman geldiğinde kullanacaktır. Bu bağlamda ya da başka bir konuda Türkiye dahil hiçbir ülkeyle müzakere etmeyecektir" dedi.
İŞTE DENDİAS'IN EURONEWS'E VERDİĞİ RÖPORTAJIN TAMAMI;
Efi Koutsokosta: "Yaptırımlardan konuşmaya devam edelim. Türkiye'nin Doğu Akdeniz'deki yasadışı faaliyetleri nedeniyle aylardır tartışılan yaptırımlar, aralık ayında AB konseyinin siyasi kararına rağmen hala bekleme aşamasında. Ve Almanya Dışişleri Bakanı açık bir şekilde Türk tarafının son zamanlarda yarattığı bu yeni olumlu atmosferin yaptırımlarla bozulmaması gerektiğini söyledi. Şu anda Türk tarafının takındığı bu yeni olumlu siyasi yaklaşım, yaptırımları masadan kaldırmaya yeterli mi?"
Nikos Dendias: "Yaptırımları masadan kaldırmak için masaya koymadığımızı söylememe izin verin. Evet, Heiko Maas sizin söylediklerinizi aynen beyan etti, ancak yaptırımlar tartışılmadı. Gündemde değildiler. Tartıştığımız şey şu andaki ilişkilerdi. Sizin de belirttiğiniz gibi Türkiye politikasının savaş gemisi diplomasisinden, her konuyu uluslararası hukuk kuralları çerçevesinde müzakere edebileceğimiz bir ülkeye dönüşüp dönüşmediği gerçeğiydi, bu büyük değişimin tanımıydı. Bekleyip göreceğiz, bakalım Türkler ne yapacak."
Efi Koutsokosta: "Yani Türkiye'nin hala müzakere masasında olduğunu söylüyorsunuz."
Nikos Dendias: "Avrupa Birliği Türkiye'nin hala masada olduğunu söylüyor ve yaptırımların uygulanmamasını umuyor. Ve bunların uygulanmamasının tek yolu da Türkiye'nin uluslararası hukuka riayet etmesidir."
Efi Koutsokosta: "Peki Türkiye'nin istediğini elde ettikten sonra olumlu tavrını değiştirip tekrar eski pozisyonuna dönebilme riski yok mu?"
Nikos Dendias: "Cumhurbaşkanı Erdoğan ve dostum Mevlüt Çavuşoğlu'nun Türk toplumunun menfaatinin nerede olduğunu net bir şekilde görmelerini umuyoruz. Ben de Türk toplumunun ve Türkiye'nin gerçek çıkarının Avrupa Birliği ile iyi ilişkiler olduğuna inanan biriyim. Kim bilir belki de ileride Avrupa Birliği üyesi olacaklar. Ancak bunun gerçekleşmesi için daha yakın ilişkiler ve Avrupa mevzuatına tam bağlılık gerekli. Ama lütfen hatırlatmama izin verin, Avrupa müktesebatı aynı zamanda Uluslararası Deniz Hukuku Sözleşmesini de içeriyor.. Yani Türkiye eninde sonunda bunu kabul etmek zorunda."
Efi Koutsokosta: "Beş yıl aradan sonra ilk kez istikşafi, yani araştırma görüşmelerine başlanacak. Sormak istiyorum, bu süreçten gerçekçi beklentileriniz nelerdir?"
Nikos Dendias: "Herkes gibi bunun önemli bir adım olduğunu düşünüyorum. Ama bunun büyük bir adım olmadığını da söylememe izin verin. İstikşafi, keşif görüşmeleri müzakere etmek anlamına gelmez. Bunlar, gerçek müzakerelere başlamak için referans koşullarının tanımlandığı büyükelçilik düzeyindeki görüşmelerdir. Evet, beş sene sonra bu bir ilk. Türkiye'nin iddia ettiği gibi görüşmeleri 2016'da Atina değil, Ankara yönetimi durdurdu. Ancak bunun üzerinde durmaya çok gerek yok. Bu toplantıları, "tekrar müzakerelere başlamak için görüşme yapmak" şeklinde tanımlayabiliriz. Bu noktadan nereye doğru gideceğimizi hep birlikte göreceğiz."
Efi Koutsokosta: "Bu süreçte kırmızı çizgiler var mı, ya da olacak mı?"
Nikos Dendias: "Bence bu bahsi kırmızı çizgilerle tanımlamaktan ziyade sürecin olumlu yanlarını görmeye çalışalım. Sonuçta Türkiye, savaş gemisi diplomasisinin hiçbir çözüm yolu açmayacağına karar verdi ve şimdi de Yunanistan, Güney Kıbrıs ve Avrupa Birliği ile bir anlaşma yapma çabasına geri dönüyor. Bunu son derece önemli bir gelişme olarak görüyorum ve bu süreci geliştirebileceğimizi düşünüyorum."
Efi Koutsokosta: "Bu bağlamda geçen hafta Yunanistan batı kıyısında bulunan İyonya Denizi'ndeki kıta sahanlığını genişletti ve aynı şeyi doğu kıyılarında da (Ege) yapmak istediğini açıkladı. Türkiye'nin askeri harekat uyarılarına karşı bu konuda hala ısrar etmeyi düşünüyor musunuz?"
Nikos Dendias: "Bu açıklamanın Başbakan Miçotakis tarafından Ağustos 2020'de yapıldığını söylemeliyim. Bir ülkenin karasularını genişletmesi kendi egemenlik hakkıdır. Ve Yunanistan da bu egemenlik hakkını uygun zaman geldiğinde kullanacaktır. Bu bağlamda ya da başka bir konuda Türkiye dahil hiçbir ülkeyle müzakere etmeyecektir."
Efi Koutsokosta: "Doğu Akdeniz'deki sorunla ilgili Yunanistan ile Türkiye farklı düşünüyor. Elbette doğal gaz arama ve sondaj çalışmalarından bahsediyorum. Yunanistan Mısır ve İsrail gibi bölgedeki birçok ülkeyle anlaşma sağladı. Bu durum, Yunanistan'ın Türkiye olmadan bu konuda hareket edebileceği anlamına mı geliyor?"
Nikos Dendias: "Biz Türkiye'yi hiçbir konuda dışlamak istemiyoruz. Bu, karşı tavır almaktan daha yanlış bir yaklaşım. Aksine biz Türkiye ile her alanda birlikte hareket etmek istiyoruz. Yunanistan, Türkiye ile uluslararası hukuk kuralları çerçevesi doğrultusunda karşılıklı çıkarlara dayanan ilişkiler kurmak istiyor. Yunanistan'ın da Türkiye'nin, her iki devletin de izlemesi gereken yol bu bence."
7. Οι μυημένοι, ας δουν!..
8.
TÜBİTAK'tan flaş yerli aşı açıklaması
TÜBİTAK Başkanı Hasan Mandal, yerli aşılarla ilgili "Bu aşılar yurt dışında çalışılanların benzeri değil, virüse karşı etkinliği ve güvenilirliği daha yüksek aşılar olacaktır" dedi.
Cumhurbaşkanı Recep Tayyip Erdoğan, Cumhurbaşkanlığı Külliyesi'nde TÜBİTAK ve TÜBA Bilim Ödülleri Töreni'nde konuşuyor
Cumhurbaşkanı Recep Tayyip Erdoğan'ın açıklamalarından satır başları;
Bu yıl TÜBİTAK Ödülleri'nde 18 bilim insanımıza TÜBA Ödülleri'nde ise 43 bilim insanına takdirlerimizi iletiyoruz. 2020 yılın ödül almaya hak kazanan insanlarımızı tebrik ediyorum. Bu arkadaşlarımızın başarılarını diğer bilim insanlarını da teşvik edeceğine inanıyorum. Her birinize şükranlarımı sunuyorum.
Türkiye son 18 yıl ortaya koyduğu başarıları ilim ve irfana sahip çıkmasına borçludur. Sizlerin ortaya koyduğu her yeni çalışma, bilim dünyasında Türkiye'nin varlığını kadim medeniyetimizin gücünü ifade ediyor. Her bilim insanımızın yanında olarak biz de üzerimize düşeni yapmaya çalışıyoruz.
Eğitimi ve bilimsel çalışmayı desteklemeyi önceliklerimizin en başına yerleştirdik. Daha önceki dönemlerde kısırı ideolojik bakış açılarıyla eğitim-öğretim üzerine kurulan bariyerleri kaldırdık. Zorunlu eğitimi 8 yıldan 12 yıla çıkararak lise seviyesinde okullaşma oranını yüzde 100'e yaklaştırdık. En büyük atılımlardan birisini de yükseköğretimde gerçekleştirdik, üniversite sayımızı 207'ye çıkardık. Şimdi okul öncesi eğitime odaklandık. Biz geldiğimizde yüzde 10 olan okul öncesi öğretimi yüzde 75'lere yükselttik. Okullaşma oranını yüksek öğretim seviyesinde yüzde 15'ten yüzde 44'e çıkardık.
Eğitim alanında yaptığımız yatırımlar meyvelerini verdikçe önümüzdeki yıllarda çok daha büyük kazanımlar elde edeceğimize inanıyorum.
Bilim insanlarımızı rol model olarak gösteriyoruz. Bilim olimpiyatları ile çocuklarımızı bilim insanı olma ve girişimcilik konularında geleceğe hazırlıyoruz. TeknoFest ile gençlerimizi icat peşinde koşmaya teşvik ediyoruz. TÜBİTAK Sanayi Doktora programı ile 1162 doktora öğrencisini yetiştirdik. TÜBA'nın genç bilim inşalarına yönelik ödülleri çok önemli görüyorum.
Hiç şüphesiz bilim ve teknoloji insanlığın faydasına kullanıldığında faydalıdır. Bir ilmin sadece eyleme dönüşmesi yeterli değildir. Gerekli olan faydalı hale gelmesidir.
YERLİ AŞI AÇIKLAMASI
Dünyanın koronavirüs salgınıyla buluştuğu bu dönemde bilim insanlarımızın sağlık alanında elde ettiği gelişmeleri de takip ediyoruz. 436 araştırmacımız aşı ve ilaç geliştirme odaklı 17 proje yürütüyorlar. Araştırmacılarımızın çalışma ve tecrübelerini paylaşarak dünyaya örnek olarak kullanmasıdır. 3 yenilikçi aşımız faz aşamalarına başlamak üzeredir. Yenilikçi aşı adayların yerli ve milli üretimi konusunda özel sektörü seferber ettik. DSÖ verilerine göre, en çok aşı projesi yürüten üçüncü ülke konumundayız. ABD ve Çin'den sonra en çok aşı çalışması yürüten 3. ülke konumundayız.
9. ΡΩΤΑΜΕ ΓΙΑ ΤΕΛΕΥΤΑΙΑ ΦΟΡΑ! ΘΕΛΕΤΕ ΠΡΑΓΜΑΤΙΚΑ ΝΑ ΤΟΝ ΠΙΑΣΕΤΕ; 
10. ΟΙ ΠΡΩΤΟΙ ΠΟΥ ΓΡΑΨΑΜΕ ΓΙΑ ΤΟ… ΘΑΝΑΤΟ ΤΟΥ ΣΗΦΗ ΒΑΛΥΡΑΚΗ, ΤΟΝΙΖΟΝΤΑΣ ΟΤΙ ΕΠΙΒΑΛΟΤΑΝ ΝΑ ΓΙΝΕΙ ΝΕΚΡΟΨΙΑ – ΝΕΚΡΟΤΟΜΗ, ΥΠΟΝΟΩΝΤΑΣ ΟΤΙ ΚΑΤΙ ΕΓΙΝΕ, ΗΜΑΣΤΑΝ ΕΜΕΙΣ ΕΔΩ! ΚΑΙ ΞΕΡΕΤΕ ΓΙΑΤΙ;
ΔΙΟΤΙ ΔΕΝ ΜΠΟΡΕΙ ΝΑ ΧΑΘΕΙ ΕΥΚΟΛΑ ΣΤΗΝ ΘΑΛΑΣΣΑ, (ΟΚ ΠΟΤΕ ΔΕΝ ΠΡΕΠΕΙ ΝΑ ΕΙΜΑΣΤΕ ΑΠΟΛΥΤΟΙ), ΕΝΑΣ ΑΝΘΡΩΠΟΣ, Ο ΟΠΟΙΟΣ ΚΥΝΗΓΗΜΕΝΟΣ "ΚΑΤΕΦΥΓΕ", ΕΠΙ ΧΟΥΝΤΑΣ, ΚΟΛΥΜΠΩΝΤΑΣ ΣΤΗΝ ΑΛΒΑΝΙΑ!..
ΠΡΩΤΑ ΚΑΝΑΜΕ ΑΥΤΗΝ ΤΗΝ ΣΚΕΨΗ ΚΑΙ ΑΚΟΛΟΥΘΩΣ ΣΚΕΦΤΗΚΑΜΕ ΤΗΝ ΠΟΛΙΤΙΚΗ ΤΟΥ ΙΔΙΟΤΗΤΑ ΚΑΙ ΔΗ ΤΗΝ ΘΕΣΗ ΤΟΥ ΥΠ. "ΔΗΜΟΣΙΑΣ ΤΑΞΕΩΣ" ΠΟΥ ΚΑΤΕΙΧΕ, ΘΕΣΗ ΛΟΓΩ ΤΗΣ ΟΠΟΙΑΣ ΠΟΛΛΟΙ ΘΑ ΤΟΝ ΗΘΕΛΑΝ ΝΕΚΡΟ, ΚΑΙ ΙΔΙΑΙΤΕΡΩΣ ΚΑΠΟΙΟΙ… ΤΕΩΣ ΡΙΖΟΣΠΑΣΤΕΣ ΚΟΜΜΟΥΝΙΣΤΕΣ, ΠΟΥ ΤΩΡΑ… ΣΦΥΡΙΖΟΥΝ "ΣΟΣΙΑΛ-ΔΗΜΟΚΡΑΤΙΑ" !.. ΤΟ "ΓΙΑΤΙ" ΤΟ ΞΕΡΟΥΝ ΚΑΛΑ! ΕΤΣΙ ΕΚΤΙΜΟΥΜΕ!..
Ο ΘΕΟΣ ΝΑ ΤΟΝ ΑΝΑΠΑΥΣΕΙ! ΗΤΑΝ ΩΡΑΙΟΣ ΕΛΛΗΝΑΣ, ΗΤΑΝ ΜΑΓΚΑΣ ΔΗΜΟΚΡΑΤΗΣ ΚΑΙ ΩΣ ΑΝΘΡΩΠΟΣ ΛΕΒΕΝΤΗΣ!..
11.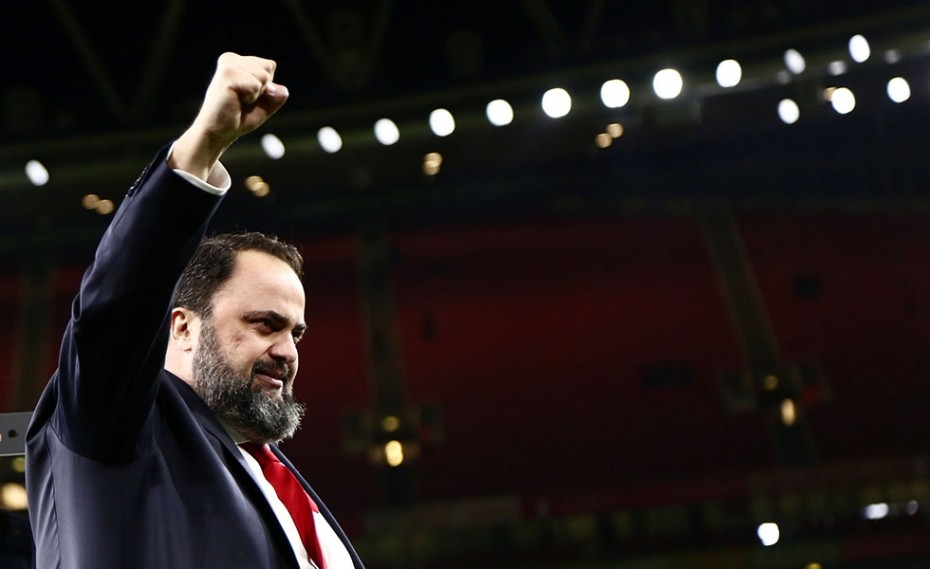 Αθώους ανακήρυξε και όλους κατηγορούμενους, οι οποίοι επί σειρά ετών ταλαιπωρήθηκαν, από αυτή την ιστορία και είδαν τα ονόματα τους να γίνονται… έρμαια της προπαγάνδας και της λάσπης…
Η υπόθεση διήρκεσε σχεδόν μία εξαετία, αλλά πλέον είναι… σκόνη και θρύψαλα. Κατέπεσε, σαν γυάλινος πύργος, επάνω στους εμπνευστές της και τους πλάκωσε… Μετά από συνεδρίαση η οποία διήρκεσε μόλις μερικά λεπτά, η Πρόεδρος Αριστέα Τσαμαδιά ανακοίνωσε ότι το Δικαστήριο κηρύσσει ομόφωνα αθώους όλους τους κατηγορούμενους. Χωρίς αστερίσκους.
Το δικαστήριο αποφάσισε να απορρίψει όλες τις κατηγορίες, έπειτα από διεξοδική ανάλυση και μελέτη των στοιχείων της έρευνας, αλλά και έπειτα από την κατάθεση των μαρτύρων (και τις αντιφάσεις στις οποίες υπέπεσαν) και από την κατάρριψη του προανακριτικού πορίσματος, από τους δικηγόρους των κατηγορουμένων…
Η υπόθεση, πλέον, έκλεισε οριστικά και αμετάκλητα… Όσο σπίλωσαν συνειδήσεις και ανθρώπους, εκείνοι που την εμπνεύστηκαν, το έκαναν. Ως εδώ… Πάει και αυτό το παραμύθι τους… Πάει και αυτή η σκευωρία. Άλλη μία, από την οποία ο ηγέτης του Ολυμπιακού αναδεικνύεται νικητής και θριαμβευτής, εις βάρος της προπαγάνδας και του «συστήματος», το οποίο τον πολεμά!
ΑΚΡΩΣ ΑΠΟΡΡΗΤΗ ΠΛΗΡΟΦΟΡΙΑ:
Ο ΓΕΩΡΓΕΑΣ, ΜΕΤΑ ΤΟ ΧΘΕΣΙΝΟ ΕΜΦΑΝΤΙΚΟ 3-0, ΤΟΥ ΟΛΥΜΠΙΑΚΟΥ ΕΠΙ ΤΟΥ ΠΑΟΚ, ΣΤΟ "Γ. ΚΑΡΑΪΣΚΑΚΗΣ", ΕΥΡΙΣΚΕΤΑΙ ΑΚΟΜΑ ΣΤΗΝ "ΓΑΔΑ" ΚΑΙ ΚΑΤΑΘΕΤΕΙ ΣΧΕΤΙΚΑ ΜΕ ΤΟ ΣΚΟΡ ΤΟΥ ΑΓΩΝΟΣ!.. ΑΧΑΧΑΧΑΧΑΧΑΧΑΧΑΧΑ…
ΣΧΟΛΙΟ:
ΦΤΟΥ ΣΟΥ ΡΕ ΞΕΦΤΙΛΙΣΜΕΝΕ, ΠΟΥ ΣΕ ΕΙΧΕ ΚΑΝΕΙ "ΓΙΟ – ΓΙΟ" Ο ΤΖΟΛΕ ΚΑΙ ΠΟΥ, ΓΙΑ ΚΑΠΟΙΕΣ ΧΙΛΙΑΔΕΣ ΕΥΡΩ ΠΟΥ "ΕΠΙΑΣΕΣ", ΕΒΑΛΕΣ ΣΤΟ ΒΡΩΜΕΡΟ ΣΤΟΜΑ ΣΟΥ ΤΟΝ "ΘΡΥΛΟ", ΝΟΜΙΖΟΝΤΑΣ ΕΣΥ ΚΑΙ ΟΙ ΕΝΤΟΛΕΙΣ ΣΟΥ, ΠΩΣ ΘΑ ΜΠΟΡΟΥΣΑΤΕ ΝΑ ΛΕΡΩΣΕΤΕ ΤΟ ΧΡΥΣΑΦΙ!
"ΞΕΡΑ ΣΚΑΤΑ ΣΤΟΝ ΤΟΙΧΟ ΔΕΝ ΚΟΛΛΑΝΕ", ΓΕΩΡΓΕΑΑΑΑΑΑΑΑΑΑΑΑΑΑΑΑΑΑΑΑΑΑ!..
ΠΑΡΕ ΚΑΙ ΤΟΝ ΑΛΛΟ ΞΕΦΤΙΛΙΣΜΕΝΟ, ΤΟΝ ΦΥΣΣΑ, ΠΑΡΕ ΚΑΙ ΤΟΝ… ΒΟΚΟΛΟ, ΠΑΡΕ ΚΑΙ ΚΑΝΕΝΑΝ… ΚΑΡΥΠΙΔΗ, ΚΑΙ ΟΛΟΙ ΜΑΖΙ ΠΑΤΕ ΝΑ ΚΑΝΕΤΕ ΚΑΜΜΙΑ ΕΚΠΟΜΠΗ ΜΕ ΤΟΝ ΑΡΧΙ-ΤΣΑΤΣΟ ΤΗΣ… "ΕΞΥΓΙΑΝΣΗΣ", ΛΕΓΕ ΜΕ "ΠΡΑΓΜΑΤΙΚΗ ΕΓΚΛΗΜΑΤΙΚΗ ΟΡΓΑΝΩΣΗ", ΤΟΝ "ΣΑΓΟΝΙΑ" ή "ΠΕΛΕΚΑΝΟ", ΚΑΙ ΝΑ ΚΛΑΙΤΕ ΟΛΟΙ ΜΑΖΙ ΓΙΑ ΤΑ ΧΑΛΙΑ ΣΑΣ, ΤΑ ΠΡΟΣΩΠΙΚΑ ΣΑΣ ΚΑΙ ΤΩΝ ΟΜΑΔΩΝ ΣΑΣ, ΠΑΛΙΟ-ΡΟΥΦΙΑΝΟΙ!..
ΓΕΩΡΓΕΑΑΑΑΑΑΑΑΑΑΑΑΑΑΑΑΑ! ΣΕ ΓΥΡΕΥΕΙ Ο ΤΖΟΛΕ ΡΕΕΕΕΕΕΕΕΕΕΕΕΕΕΕΕΕΕΕΕΕΕΕ!..
-/-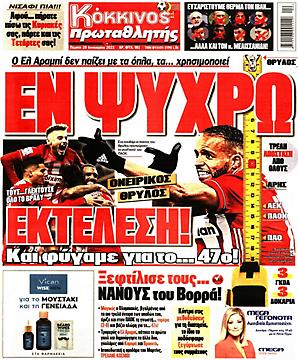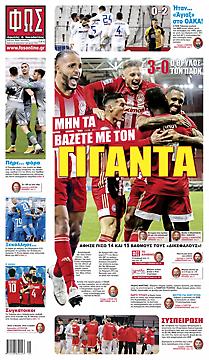 ΠΡΟΕΔΡΕ Σ' ΑΓΑΠΑΜΕ!
ΣΥΝΕΧΙΖΟΥΜΕ
ΝΑ
ΟΝΕΙΡΕΥΟΜΑΣΤΕ!
-/-
ΥΓ.
ΒΑΖΕΛΟΙ!
ΚΑΛΑ ΠΟΥ ΣΑΣ ΕΙΠΑΜΕ ΓΙΑ ΤΟΝ ΠΑΙΚΤΑΡΑ ΤΟΝ ΚΑΜΠΕΤΣΗ, Ε; ΑΝΤΕ ΠΑΛΙΟ-ΠΑΠΑΡΕΣ, ΠΟΥ ΑΠΟ ΜΠΑΛΑ ΕΙΣΤΕ ΠΡΕΦΟΥΡΕΣ! 
12.
US Security Officials Warn of 'Heightened' Domestic Threat
By Jeff Seldin January 27, 2021
U.S. security officials warn ongoing anger over the outcome of the recent presidential election, as well as other grievances, could fuel new violence across the country in the coming weeks and months.
The Department of Homeland Security on Wednesday issued a National Terrorism Advisory System (NTAS) Bulletin, cautioning that a "heightened threat environment" was likely to persist through the end of April.
"Violent riots have continued in recent days and we remain concerned that individuals frustrated with the exercise of governmental authority and the presidential transition, as well as other perceived grievances and ideological causes … could continue to mobilize," DHS said in a statement, not giving any details.
The bulletin further warned that violent domestic extremists "may be emboldened by the Jan. 6, 2021, breach of the U.S. Capitol in Washington, D.C., to target elected officials and government facilities."
Officials said the decision to issue the bulletin was made after consultation with the country's intelligence and law enforcement agencies. Despite the concern, DHS said it "does not have any information to indicate a specific, credible plot."
Federal officials warned of the potential for violent protests in all 50 U.S. states ahead of President Joe Biden's inauguration last week, but there were only a smattering of arrests.
Officials arrested two people in Washington on January 11 after as protesters interrupted the opening of that state's legislative session despite the presence of National Guard troops.
Days earlier, some protesters in Washington broke away from a rally and managed to breach security at the governor's mansion, getting to the front door before they were stopped.
California authorities also arrested about a dozen people earlier this month during a rally for then-President Donald Trump outside the state Capitol.
And on Tuesday, federal prosecutors announced charges against a 43-year-old California man for the possession of pipe bombs and enough material to make more.
Investigators said Ian Benjamin Rogers sent text messages on his phone that indicated he believed Trump had rightfully won the presidential election and that he was planning to launch attacks against Democratic politicians or officials.
The criminal complaint also stated investigators found evidence linking Rogers to an anti-government, pro-gun group known as the "Three-Percenters."
U.S. military and police agencies in Washington have been warning of an ongoing threat.
On Monday, the U.S. Army announced it would be keeping about 7,000 National Guard troops in the nation's capital through at least mid-March, citing concerns surrounding several high-profile events, including Biden's upcoming address to a joint session of Congress, the Trump impeachment trial and the annual March for Life.
"We are posturing our forces to respond to those threats should they occur," acting Army Secretary John Whitley said, pointing to discussions with the U.S. Secret Service, U.S. Capitol Police and the Washington Metropolitan Police Department.
"They're concerned there could be situations where there are lawful protests … that could either be used by malicious actors or other problems that could occur," he added.
Officials also said the National Guard — part-time soldiers who can be deployed overseas but who are often called upon to help with emergencies in their home states — would be armed as needed and would help provide security, as well as help local forces with communications and crowd control.
Officials with the Federal Bureau of Investigation have also voiced concern about ongoing threats from domestic extremists.
"There's a lot of rhetoric," Steven D'Antuono of the FBI's Washington Field Office told reporters Tuesday. "We are trying to separate the aspirational versus the intentional."
The FBI says it has identified more than 400 suspects from the January 6 siege of the U.S. Capitol. Prosecutors say more than 150 people have been charged with crimes, all of them involving what they described as "significant felonies."
Some former officials said Wednesday that the latest alert should persuade lawmakers to move faster on some of Biden's Cabinet appointments, including that of homeland security secretary nominee Alejandro Mayorkas, who has yet to be confirmed.
"All of this goes to show why President Biden needs to have the members of his security and law enforcement teams in place now," said former DHS Secretary Janet Napolitano. "Delay doesn't benefit anyone and it certainly doesn't benefit the safety and security of the American people."
"We have to be candid and face what the real risk is," Michael Chertoff, who served as secretary of homeland security under former President George W. Bush, told reporters Wednesday.
"This is a national problem," he said. "What we've seen in the last couple of months is attacks by these right-wing extreme groups not just on the federal government here in Washington, but on state capitals."
The White House has also expressed concern about domestic extremism, announcing Friday that it had requested a comprehensive threat assessment from U.S. intelligence agencies stemming from the Capitol siege.
"The tragic deaths and destruction that occurred underscored what we have long known — the rise of domestic violent extremism is a serious and growing national security threat," press secretary Jen Psaki told reporters.
"We want fact-based analysis," Psaki said, adding the administration "will confront this threat with the necessary resources and resolve."
14.
Αυξάνεται θεαματικά η στήριξη στον EastMed…
Τη στήριξή τους στο έργο του αγωγού αερίου EastMed εξέφρασαν σε κοινή δήλωση που εξέδωσαν μετά από τηλεδιάσκεψη, την Πέμπτη, έξι Υπουργοί Ενέργειας της Ανατολικής Μεσογείου και της Βορειοανατολικής και Κεντρικής Ευρώπης. Σύμφωνα με ανακοίνωση από το Υπουργείο Ενέργειας, την στήριξή τους στο έργο του αγωγού αερίου EastMed εκφράζουν με κοινή τους δήλωση, οι Υπουργοί Ενέργειας της Κύπρου, του Ισραήλ, της Ελλάδας, της Βουλγαρίας, της Ουγγαρίας και της Σερβίας.
Οι έξι Υπουργοί Ενέργειας, μαζί με τον ομόλογό τους της Ρουμανίας, συναντήθηκαν σήμερα, διαδικτυακά, κατόπιν πρωτοβουλίας του Υπουργού Ενέργειας του Ισραήλ Yuval Steinitz, με θέμα συζήτησης την «Ενίσχυση της Ενεργειακής Συνεργασίας και Ευκαιρίες και Πλεονεκτήματα του Αγωγού Αερίου EastMed».
«Κατά τη Διάσκεψη, οι Υπουργοί είχαν την ευκαιρία να αναδείξουν τις ενεργειακές πολιτικές της κάθε χώρας, με την Υπουργό Ενέργειας Νατάσα Πηλείδου να παρουσιάζει στους ομολόγους της, τις στρατηγικές επιδιώξεις της Κύπρου στους τομείς των υδρογονανθράκων, των Ανανεώσιμων Πηγών και της Εξοικονόμησης Ενέργειας», αναφέρεται.
Όπως εξήγησε, με στόχο τη σταδιακή μετάβαση της χώρας μας στην πράσινη ενέργεια, προωθούνται μέσω του Εθνικού Σχεδίου Δράσης για την Ενέργεια και το Κλίμα 2030 συγκεκριμένες πολιτικές και μέτρα, συμπεριλαμβανομένων Προγραμμάτων Στήριξης για την περίοδο 2021-2027, τα οποία ξεκινούν προσεχώς και ξεπερνούν τα €180 εκατομμύρια.
Σύμφωνα με την ανακοίνωση στην παρέμβασή της, η κ. Πηλείδου τόνισε, επίσης, ότι η Κύπρος εργάζεται για να πετύχει σύντομα άρση της ενεργειακής της απομόνωσης, μεταξύ άλλων μέσω των τριών Έργων Κοινού Ενδιαφέροντος της ΕΕ: του αγωγού αερίου EastMed, των υπό κατασκευή υποδομών έλευσης υγροποιημένου φυσικού αερίου στο Βασιλικό και της ηλεκτρικής διασύνδεσης Ισραήλ, Κύπρου και Ελλάδας, γνωστής ως EuroAsia Interconnector.
Στην κοινή δήλωση που εκδόθηκε με το πέρας της Διάσκεψης, οι Υπουργοί Ενέργειας της Κύπρου, του Ισραήλ, της Ελλάδας, της Βουλγαρίας, της Ουγγαρίας και της Σερβίας συμφωνούν ότι ο αγωγός EastMed αποτελεί βιώσιμη και στρατηγική επιλογή για ενίσχυση της ασφάλειας προμήθειας φυσικού αερίου τόσο της Ανατολικής και Κεντρικής Ευρώπης όσο και της Μεσογείου, αξιοποιώντας υφιστάμενες και μελλοντικές περιφερειακές υποδομές αερίου.
Παράλληλα, τονίζουν ότι για τον ίδιο στόχο σημαντική, επίσης, είναι η διαφοροποίηση πηγών και διαδρομών φυσικού αερίου, το οποίο και αναγνωρίζουν ως κρίσιμο καύσιμο γέφυρα για τη μακροπρόθεσμη μετάβαση των χωρών τους σε ένα κλιματικά ουδέτερο ενεργειακό μείγμα.
Σύμφωνα με την κοινή δήλωση, οι Υπουργοί Ενέργειας συζήτησαν, επίσης, τρόπους ενίσχυσης της μεταξύ τους συνεργασίας στους τομείς των ΑΠΕ και των εναλλακτικών καυσίμων, ενώ συμφώνησαν για την πραγματοποίηση σύντομα και δεύτερης Υπουργικής Συνάντησης, καθώς και για τη δημιουργία Ομάδας Εργασίας τεχνοκρατών, με σκοπό να προσφέρει τεχνική υποστήριξη στους Υπουργούς.
ΠΗΓΗ: ΚΥΠΕ, HELLAS JOURNAL
15.
The United Kingdom of Great Britain and Northern Ireland
The Soviet Union was said to have a glorious future and no past, while the United Kingdom was said to have a glorious past and no future. But the UK remains the sixth-largest economy on the planet [tied with California, after the US, China, Japan, India and Germany]. Second only to the United States, it is the only other country on this list with a meaningful military power projection capability. Of the six top economies, only the US and China are also nuclear weapons states and members of the UN Security Council.
As the dominant industrial and maritime power of the 19th century, the United Kingdom of Great Britain and Ireland played a leading role in developing parliamentary democracy and in advancing literature and science. At its zenith, the British Empire stretched over one-fourth of the earth's surface. The first half of the 20th century saw the UK's strength seriously depleted in two World Wars and the Irish republic withdraw from the union. The second half witnessed the dismantling of the Empire and the UK rebuilding itself into a modern and prosperous European nation.
As one of five permanent members of the UN Security Council, a founding member of NATO, and of the Commonwealth, the UK pursues a global approach to foreign policy; it currently is weighing the degree of its integration with continental Europe. A member of the EU, it chose to remain outside the Economic and Monetary Union for the time being. Constitutional reform is also a significant issue in the UK. The Scottish Parliament, the National Assembly for Wales, and the Northern Ireland Assembly were established in 1999, but the latter was suspended until May 2007 due to wrangling over the peace process.
The UK, a leading trading power and financial center, is one of the quintet of trillion dollar economies of Western Europe. Over the past two decades, the government has greatly reduced public ownership and contained the growth of social welfare programs. Agriculture is intensive, highly mechanized, and efficient by European standards, producing about 60% of food needs with less than 2% of the labor force. The UK has large coal, natural gas, and oil reserves; primary energy production accounts for 10% of GDP, one of the highest shares of any industrial nation. Services, particularly banking, insurance, and business services, account by far for the largest proportion of GDP while industry continues to decline in importance. Since emerging from recession in 1992, Britain's economy has enjoyed the longest period of expansion on record; growth has remained in the 2-3% range since 2004, outpacing most of Europe. The economy's strength has complicated the Labor government's efforts to make a case for Britain to join the European Economic and Monetary Union (EMU). Critics point out that the economy is doing well outside of EMU, and public opinion polls show a majority of Britons are opposed to the euro. The BROWN government has been speeding up the improvement of education, health services, and affordable housing at a cost in higher taxes and a widening public deficit.
The United Kingdom's population in 2004 surpassed 60 million–the third-largest in the European Union. Its overall population density is one of the highest in the world. Almost one-third of the population lives in England's prosperous and fertile southeast and is predominantly urban and suburban–with about 7.2 million in the capital of London, which remains the largest city in Europe. The United Kingdom's high literacy rate (99%) is attributable to universal public education introduced for the primary level in 1870 and secondary level in 1900. Education is mandatory from ages 5 through 16. About one-fifth of British students go on to post-secondary education. The Church of England and the Church of Scotland are the official churches in their respective parts of the country, but most religions found in the world are represented in the United Kingdom.
A group of islands close to continental Europe, the British Isles have been subject to many invasions and migrations, especially from Scandinavia and the continent, including Roman occupation for several centuries. Contemporary Britons are descended mainly from the varied ethnic stocks that settled there before the 11th century. The pre-Celtic, Celtic, Roman, Anglo-Saxon, and Norse influences were blended in Britain under the Normans, Scandinavian Vikings who had lived in Northern France. Although Celtic languages persist in Wales, Scotland, and Northern Ireland, the predominant language is English, which is primarily a blend of Anglo-Saxon and Norman French.
The Roman invasion of Britain in 55 BC and most of Britain's subsequent incorporation into the Roman Empire stimulated development and brought more active contacts with the rest of Europe. As Rome's strength declined, the country again was exposed to invasion–including the pivotal incursions of the Angles, Saxons, and Jutes in the fifth and sixth centuries AD–up to the Norman conquest in 1066. Norman rule effectively ensured Britain's safety from further intrusions; certain institutions, which remain characteristic of Britain, could develop. Among these are a political, administrative, cultural, and economic center in London; a separate but established church; a system of common law; distinctive and distinguished university education; and representative government.
Both Wales and Scotland were independent kingdoms that resisted English rule. The English conquest of Wales succeeded in 1282 under Edward I, and the Statute of Rhuddlan established English rule 2 years later. To appease the Welsh, Edward's son (later Edward II), who had been born in Wales, was made Prince of Wales in 1301. The tradition of bestowing this title on the eldest son of the British Monarch continues today. An act of 1536 completed the political and administrative union of England and Wales. While maintaining separate parliaments, England and Scotland were ruled under one crown beginning in 1603, when James VI of Scotland succeeded his cousin Elizabeth I as James I of England. In the ensuing 100 years, strong religious and political differences divided the kingdoms. Finally, in 1707, England and Scotland were unified as Great Britain, sharing a single Parliament at Westminster.
Ireland's invasion by the Anglo-Normans in 1170 led to centuries of strife. Successive English kings sought to conquer Ireland. In the early 17th century, large-scale settlement of the north from Scotland and England began. After its defeat, Ireland was subjected, with varying degrees of success, to control and regulation by Britain. The legislative union of Great Britain and Ireland was completed on January 1, 1801, under the name of the United Kingdom. However, armed struggle for independence continued sporadically into the 20th century. The Anglo-Irish Treaty of 1921 established the Irish Free State, which subsequently left the Commonwealth and became a republic after World War II. Six northern, predominantly Protestant, Irish counties have remained part of the United Kingdom.
Begun initially to support William the Conqueror's (c. 1029-1087) holdings in France, Britain's policy of active involvement in continental European affairs endured for several hundred years. By the end of the 14th century, foreign trade, originally based on wool exports to Europe, had emerged as a cornerstone of national policy.
The foundations of sea power were gradually laid to protect English trade and open up new routes. Defeat of the Spanish Armada in 1588 firmly established England as a major sea power. Thereafter, its interests outside Europe grew steadily. Attracted by the spice trade, English mercantile interests spread first to the Far East. In search of an alternate route to the Spice Islands, John Cabot reached the North American continent in 1498. Sir Walter Raleigh organized the first, short-lived colony in Virginia in 1584, and permanent English settlement began in 1607 at Jamestown, Virginia. During the next two centuries, Britain extended its influence abroad and consolidated its political development at home.
Great Britain's industrial revolution greatly strengthened its ability to oppose Napoleonic France. By the end of the Napoleonic Wars in 1815, the United Kingdom was the foremost European power, and its navy ruled the seas. Peace in Europe allowed the British to focus their interests on more remote parts of the world, and, during this period, the British Empire reached its zenith. British colonial expansion reached its height largely during the reign of Queen Victoria (1837-1901). Queen Victoria's reign witnessed the spread of British technology, commerce, language, and government throughout the British Empire, which, at its greatest extent, encompassed roughly one-fifth to one-quarter of the world's area and population. British colonies contributed to the United Kingdom's extraordinary economic growth and strengthened its voice in world affairs. Even as the United Kingdom extended its imperial reach overseas, it continued to develop and broaden its democratic institutions at home.
By the time of Queen Victoria's death in 1901, other nations, including the United States and Germany, had developed their own industries; the United Kingdom's comparative economic advantage had lessened, and the ambitions of its rivals had grown. The losses and destruction of World War I, the depression of the 1930s, and decades of relatively slow growth eroded the United Kingdom's preeminent international position of the previous century. Britain's control over its empire loosened during the interwar period. Ireland, with the exception of six northern counties, gained independence from the United Kingdom in 1921. Nationalism became stronger in other parts of the empire, particularly in India and Egypt.
In 1926, the United Kingdom, completing a process begun a century earlier, granted Australia, Canada, and New Zealand complete autonomy within the empire. They became charter members of the British Commonwealth of Nations (now known as the Commonwealth), an informal but closely-knit association that succeeded the empire. Beginning with the independence of India and Pakistan in 1947, the remainder of the British Empire was almost completely dismantled. Today, most of Britain's former colonies belong to the Commonwealth, almost all of them as independent members. There are, however, 13 former British colonies–including Bermuda, Gibraltar, the Falkland Islands, and others–which have elected to continue their political links with London and are known as United Kingdom Overseas Territories.
Although often marked by economic and political nationalism, the Commonwealth offers the United Kingdom a voice in matters concerning many developing countries. In addition, the Commonwealth helps preserve many institutions deriving from British experience and models, such as parliamentary democracy, in those countries.
16. Ακόμα πιο κοντά οι Βρετανοί στην δημιουργία στόλου "ΜΗ ΕΠΑΝΔΡΩΜΕΝΩΝ Α/Φ"!..
17.Siyasi kariyerinde birçok skandala ve gaflara imza atan ABD'nin yeni Başkanı Joe Biden, 4 yeni kararnameye imza attıktan sonra elindeki kalemi ceketinin cebine koymakta başarısız olunca ortaya ilginç görüntüler çıktı.
ABD'de sık sık sakarlıklarıyla gündeme gelen Donald Trump'ın ardından göreve gelen yeni Başkan Joe Biden da cebine koymayı beceremediği kalemle gündemde.Sosyal medyada geniş yankı uyandıran görüntülerde Biden, kalemini ceketinin cebine koymakta başarılı olamayınca pantolonun cebine koyuyor.
SKANDALLARA VE GAFLARA DA İMZA ATTI
Biden siyasi kariyerinde skandallara ve gaflara da imza attı. 8 kadın uygunsuz davranışları nedeniyle Biden'dan şikayetçi oldu. Saç koklama huyu nedeniyle de manşetlere çıktı. Unutkanlığı da başına dert oldu. Bir ara Barack Obama'nın adını unuttu, onu "Barack Amerika" diye sahneye çağırdı. Belden aşağısı felçli Missouri Senatörü Chuck Graham'dan ayağa kalkmasını istedi.
4 RESMİ KARARA İMZA ATTI
Yeni tip koronavirüs (Kovid-19) salgınıyla mücadelede olduğu gibi iklim değişikliğiyle mücadelede de birlikte hareket edilmesi gerektiğinin altını çizen Biden, "iklim değişikliği" başlığında üç resmi karara imza attı. Biden ayrıca, federal kurumlara veri ve bilime dayanan kararlar alınması emrini veren bir bildiri imzaladı.
18.
10 milyar doları aştı! Türkiye'den ABD hamlesi
İhracatın 10 milyar doları geçtiği ABD'ye lojistik merkezi kurulacağı bildirildi.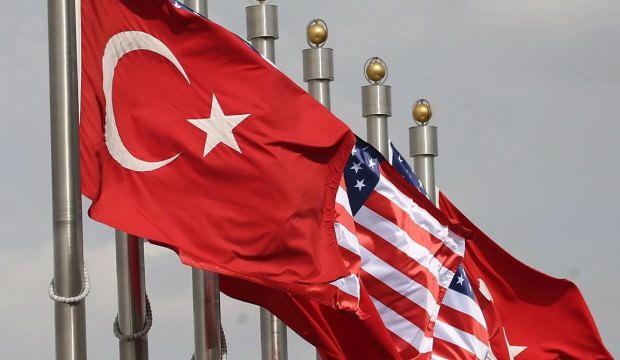 TİM tarafından tekstil, mobilya ve halı sektörlerine yönelik, sektör temsilcilerinin katılımıyla "ABD Lojistik Merkezi Fırsatları" konulu çerim içi toplantı düzenlendi.
Burada konuşan Gülle, yurt dışı lojistik merkezlerinin faaliyete geçmesi için bir süredir Ticaret Bakanlığı öncülüğünde çalışmaların sürdürüldüğünü dile getirdi.
Lojistik merkezlerin konumu olarak Batı Afrika ve Kuzey Amerika'nın öne çıktığını dile getiren Gülle, "Batı Afrika'da Gana özelinde faaliyetler devam ediyor. Kuzey Amerika'da ise ABD'de açmayı planladığımız lojistik merkezi için detaylı bir çalışma gerçekleştirdik. ABD ile 100 milyar dolarlık dış ticaret hacmi hedefimiz var. Bu hedefe hızla ulaşmamız adına, açılacak lojistik merkezlerinin büyük önem taşıdığına inanıyoruz.
Lojistik merkezinin konumunu ise sektörlerimizin maksimum faydasını gözeterek belirlememiz gerekiyor. Sektörel kümelenme, üstün rekabet gücüne sahip olmanın ve ekonomik kalkınmanın temelini oluşturan önemli bir faktör. Lojistik merkezlerimiz özelinde oluşacak sektörel kümelenme ile ihracatçımızın maliyetlerinde önemli düşüşler yaşanacak. Ayrıca ihracatçılarımız Bakanlığımız tarafından verilen desteklerden de faydalanacak." ifadelerini kullandı.
"MAİNE EYALETİ'NDE HALI SEKTÖRÜNÜN PAZAR PAYI YÜZDE 78"
Lojistik merkezlerinin konumunun doğru belirlenmesi gayesiyle Türkiye'nin ABD'nin eyaletlerine göre ihracatını analiz ettiklerini vurgulayan Gülle, şunları kaydetti:
"Bilhassa halı, mobilya ve ev tekstili sektörlerinin eyaletlerdeki pazar paylarını hesapladık. Halı sektörümüzün, 2020 yılının ilk 11 ayında pazar payı Maine eyaletinde yüzde 78, Güney Carolina'da yüzde 60, New Jersey'de yüzde 48, New York'ta ise yüzde 45 seviyesinde. Mobilya sektörümüzün aynı dönemde pazar payı Delaware eyaletinde yüzde 11, Missouri'de yüzde 5,4, New Jersey'de yüzde 1,7, Washington'da ise yüzde 1,4 seviyesinde.
Mobilya sektöründe diğer eyaletlerde pazar payımızın yüzde 1'in altında olduğunu görüyoruz. Ev tekstilinde de aynı dönemde pazar payımız Connecticut'ta yüzde 25,4, Maine'de yüzde 8,3, Wisconsin'de yüzde 7,3, Massachusetts'te yüzde 6,7, Güney Dakota'da ise yüzde 5,9… Özellikle halı ve ev tekstilinde bazı eyaletlerde ülkemizin pazarda ciddi hakimiyet sağladığı anlaşılıyor. Lojistik merkezleri için konum ve sektörlerin belirlenmesinde bu verileri dikkate almamız şart. Bunun yanında pandemi sürecinde elektronik ticaretin önemi de hızla arttı."
"YENİ PAZARLARA ERİŞMEMİZE HIZ KAZANDIRACAK"
Gülle, yurt dışı lojistik merkezlerinin ihracatçı için bir bölgesel üs görevi göreceğini; pazara erişim maliyetlerini düşüreceğini ve yeni pazarlara erişilmesine hız kazandıracağını belirterek, "Lojistik merkezlerimizin konumlarını belirlerken ihracatçımızın bölgeye fiziksel ihracatının yanında e-ihracat olanaklarını dikkate alacak; e-ihracat yapan firmalarımızın da ihtiyaçlarına cevap vereceğiz. Sektörlerden gelecek katkılarla bu alandaki çalışmalarımızı hızlandırarak en kısa sürede, yurt dışı lojistik merkezlerimizi faaliyete geçirme arzusundayız." dedi.
"ABD'YE İHRACAT 2020'DE HER AY ARTIŞ GÖSTERDİ"
Öte yandan toplantıda verilen bilgiye göre 61 ihracatçı birliği, 27 sektör ile 100 bin ihracatçının tek çatı kuruluşu olan TİM, dünyanın en büyük ithalatçısı olan ABD ile 100 milyar dolarlık dış ticaret hacmi hedefine hızla ulaşılması için çalışmalarına tüm hızıyla devam ediyor. Geçen yıl 226 ülke ve bölgede Türk bayrağını dalgalandıran Türk ihracatçısı, salgından dolayı küresel talep daralmasına rağmen 2020 yılında ABD'ye yüzde 13,5 artışla 10 milyar 186 milyon dolarlık ihracat yapma başarısı gösterdi. Türk ihracatçısının salgı sürecinde yoğun çalışmalar yaptığı pazarlardan ABD'ye ihracatı 2020'de her ay artış gösterdi ve en fazla ihracat gerçekleştirilen üçüncü ülke oldu.
ABD'ye ihracatta en dikkati çekici artışlar ise halı (yüzde 40,2 artışla 932 milyon 355 bin dolar), çelik (yüzde 59 artışla 430 milyon 830 bin dolar), mücevher (yüzde 54, 5 artışla 485 milyon 206 bin dolar), hazır giyim ve konfeksiyon (yüzde 22,6 artışla 793 milyon 626 bin dolara) sektörlerinde yaşandı. Türkiye'nin en önemli 5 pazarından biri olan ABD'ye ilişkin TİM tarafından hazırlanan raporda "Türkiye'nin küresel ticarette en çok konu edilen 1000 ürünün 192'sinde ABD pazarı için önemli bir potansiyeli mevcut" tespitine yer verildi.
Salgın sürecinin sona ermesinin ardından özellikle ihracatın ABD'ye daha da artması ve ilerleyen dönemlerde 100 milyar dolarlık ikili ticaret hedefine ulaşılacağı öngörülüyor. Bu kapsamda ABD'de lojistik merkezi açılması amacıyla çalışmalar yapılıyor.
19.
Irak açıkladı: Ebu Yasir İsavi öldürüldü!
Irak Başbakanı Mustafa el-Kazımi, terör örgütü DEAŞ'ın sözde Irak Valisi Ebu Yasir İsavi'nin öldürüldüğünü bildirdi.
28.01.2021
Kazımi, sosyal medya hesabından yaptığı açıklamada, DEAŞ'ın sözde valisine yönelik güvenlik güçlerince, özel istihbarat operasyonu düzenlendiğini belirtti.
Operasyonun gerçekleştiği bölgeye dair bilgi vermeyen Başbakan Kazımi, sözde valinin öldürüldüğünü duyurarak, "DEAŞ çetelerine karşı sarsısıcı yanıtımız olacağı sözünü vermiştik." ifadesini kullandı.
KAYNAK: AA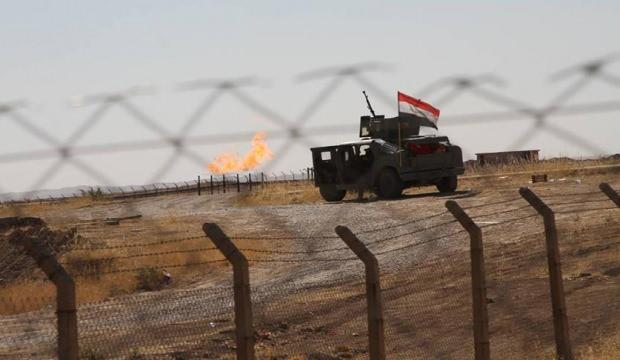 Tunus Cumhurbaşkanı'na gönderilen şüpheli zarfı açan Divan Müdiresi büyük oranda görme kaybına uğradı. Cumhurbaşkanı Kays Said'in, sağlık durumunun iyi olduğu ve herhangi bir zarar görmediği açıklandı.
Cumhurbaşkanlığından yapılan yazılı açıklamada, "Cumhurbaşkanı Kays Said'in adına pazartesi günü, göndericinin adını taşımayan özel bir zarf geldi. Divan Müdiresi Nadiya Ukkaşe, şüpheli zarfı açması sonucu sağlık durumu kötüleşerek, baş ağrısı ve büyük oranda görme kaybı yaşayarak, baygınlık geçirdi." ifadelerine yer verildi.
BİR MEMUR DA UCUZ KURTULDU
Zarfın açılması sırasında Ukkaşe'nin yakınında bulunan bir personelin de aynı şikayetleri daha hafif derecede yaşadığı belirtilen açıklamada zarfın, İçişleri Bakanlığına yönlendirilmesine karar verilmeden önce evrak imha makinesine atıldığı kaydedildi.
Açıklamada, Ukkaşe'nin gerekli kontroller ve tahlillerin yapılması için askeri hastaneye kaldırıldığı aktarıldı.
CUMHURBAŞKANI SAİD'İN DURUMU İYİ
Zarfın içerisinde bulunan maddenin ne olduğuna dair henüz net bilgi elde edilmediği aktarılan açıklamada, kamuoyunda yaşanacak karışıklıktan kaçınmak adına olayın yaşandığı gün konunun duyurulmadığı belirtildi.
"Cumhurbaşkanının sağlık durumunun iyi olduğu ve herhangi bir zarar görmediği" bilgisi paylaşılan açıklamada, olayın sosyal medyada yayılmasının ardından yazılı açıklama yapılmasının uygun görüldüğü kaydedildi.
Anadolu Ajansı
21.
2021'in ilk MGK Bildirisi'nde 5 maddede dünyaya net mesaj!
Başkan Recep Tayyip Erdoğan başkanlığında Cumhurbaşkanlığı Külliyesi'nde yapılan MGK toplantısı sona erdi. 4,5 saat süren toplantı sonrasında açıklanan MGK Bildirisi'nde, Türkiye'nin Ege, Doğu Akdeniz ve Kıbrıs'ta uluslararası hukuktan kaynaklanan haklarını korumakta kararlı olduğu vurgulandı.
İÇ VE DIŞ TEHDİTLER DEĞERLENDİRİLDİ
1. Millî güvenliğimiz açısından önem arz eden iç ve dış meseleler çerçevesinde 2020 yılında dünyada ve bölgemizde yaşanan siyasi, askerî, ekonomik ve sosyal gelişmelerin ülkemiz üzerindeki etkileri etraflıca değerlendirilmiş; 2021 yılında meydana gelmesi muhtemel gelişmeler ve bunlara karşı alınabilecek tedbirler müzakere edilmiştir.
TERÖR ÖRGÜTLERİNE KARŞI OPERASYONLAR
2. PKK/KCK-PYD/YPG, FETÖ ve DEAŞ terör örgütleri başta olmak üzere, millî birlik ve beraberliğimiz ile bekamıza yönelik her türlü tehdit ve tehlikeye karşı yurt içinde ve yurt dışında azim, kararlılık ve başarıyla icra edilen operasyonlar hakkında kurula bilgi sunulmuştur.
ULUSLARARASI TÜM AKTÖRLERE ÖNEMLİ ÇAĞRI
3. Bölgemizdeki başlıca istikrarsızlık kaynağı olan terör örgütlerinin, güney komşularımızın topraklarındaki varlığının sona erdirilmesi kapsamında atılan adımlar ele alınmış; meseleye müdahil olan uluslararası tüm aktörler, üzerlerine düşen sorumlulukları yerine getirmeye davet edilmiştir.
EGE, DOĞU AKDENİZ VE KIBRIS'TA HAK, ALAKA VE MENFAATLERIMİZİ KORUMAKTA KARARLIYIZ
4. Türkiye'nin Ege. Doğu Akdeniz ve Kıbrıs meselelerinin çözümünde her platformda öncelikle diplomasi ve diyalogdan yana olduğu, buna mukabil ülkemizin uluslararası hukuk ve antlaşmalardan kaynaklanan hak, alaka ve menfaatlerini korumakta kararlı olduğu bir kez daha vurgulanmıştır.
5. İstikrara kavuşması için büyük çaba sarfettiğimiz dost ve kardeş ülke Somali başta olmak üzere Afrika'da ve değişik coğrafyalardaki pek çok ülkede yükselişe geçen terör ve şiddet olayları kınanarak Türkiye'nin; barış, istikrar ve refahın tesisi hususunda üzerine düşen sorumlulukları yerine getirmeye devam edeceği belirtilmiştir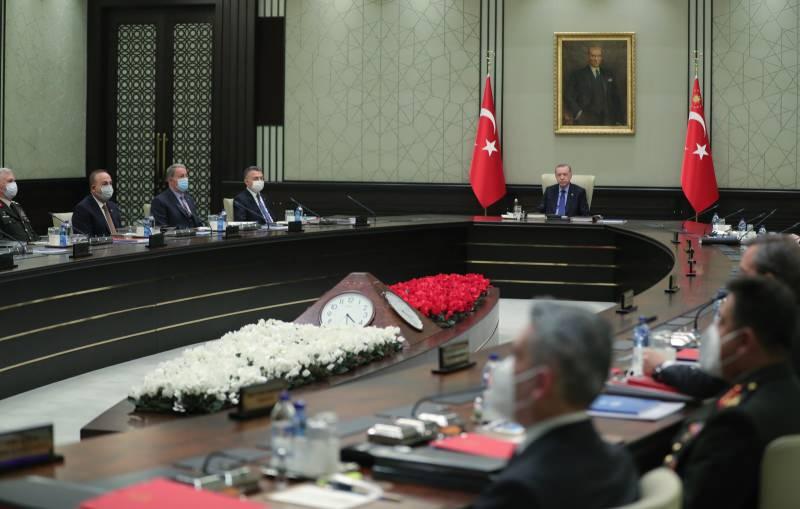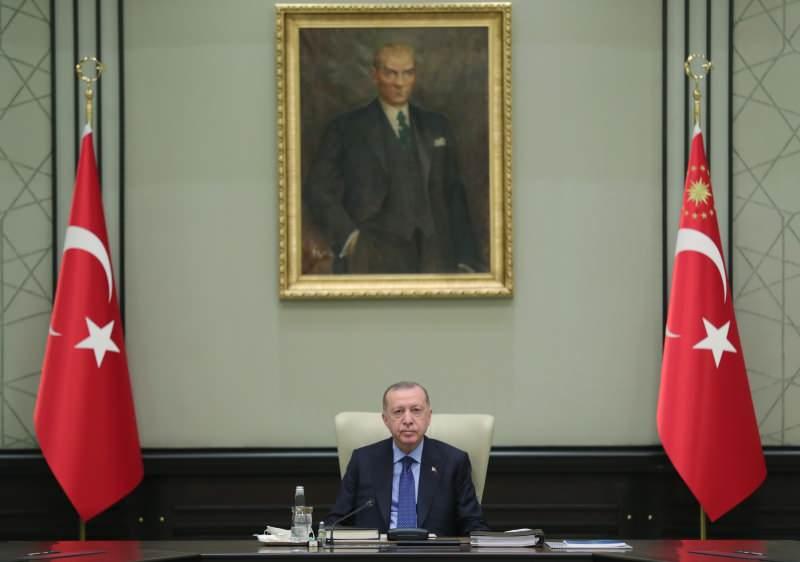 22.
Yunanistan ile bir olan ABD, Türkiye sınırına 30 saldırı helikopteri indirdi
Geçtiğimiz sene Yunanistan, ülkenin kuzeyinde bulunan stratejik Dedeağaç limanına ABD'nin üs açması kararını vermişti. Bugün gelen yeni habere göre; ABD'nin Yunanistan ile yapılan ortak tatbikatının ardından, 30 adet "Black Hawk" tipi saldırı helikopterlerinin Dedeağaç'taki Dimokritos Havalimanı'nı merkez üs olarak kullanacağı açıklandı.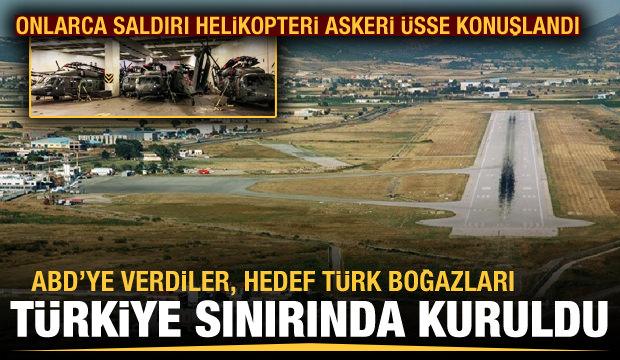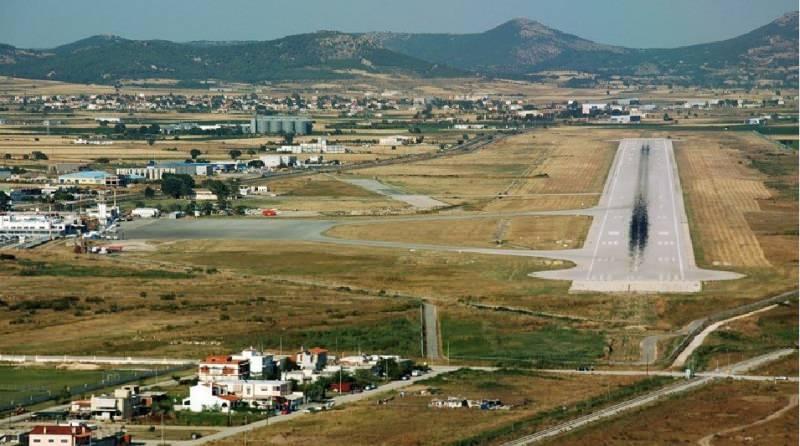 30 SALDIRI HELİKOPTERİ ÜSSE İNDİ
Batı Trakya bölgesinde bulunan Dedeağaç (Aleksandrupolis) Dimokritos Havalimanı Müdürü Stelios Zantanidis'in yerel medyaya yaptığı açıklamada, ABD'ye ait 30'dan fazla "Black Hawk" saldırı helikopterinin, Dimokritos Havalimanı'nı üs olarak kullanacağını belirtti.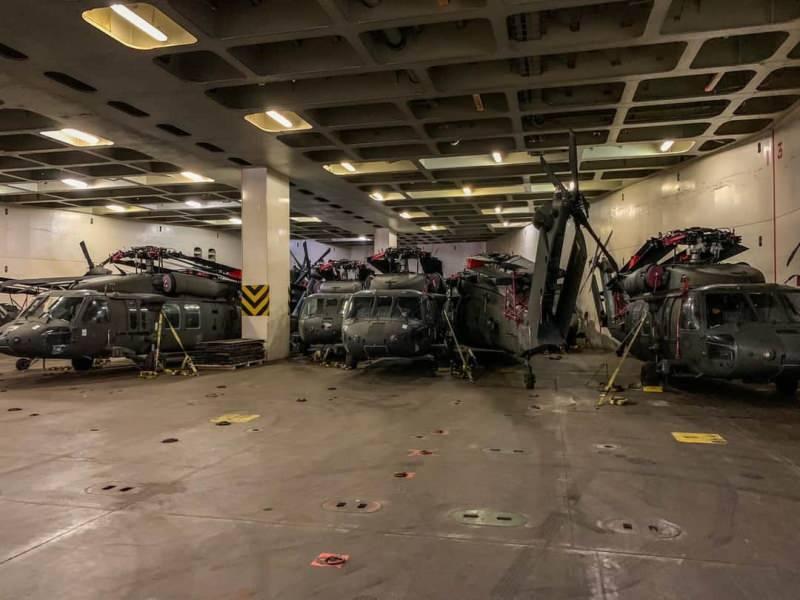 ABD ASKERLERİ İÇİN OFİS TALEBİ
Şubat-Ağustos arasında havalimanını üs olarak kullanacak helikopterlerin aynı zamanda yakıt ikmali ve bakımının da yine havalimanında yapılacağı ifade edildi. ABD'nin Dedeağaç Havalimanı Müdürü Zantanidis'ten hangar, Amerikalı komutanlar için ofis ve idari alanlar talebinde bulunduğunu açıkladı.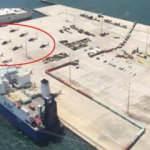 Lozan Anlaşması'nı deldiler! Yunanistan Türkiye'ye karşı yasaklı bölgede ABD'ye üs tahsis etti
LOZAN'I DELDİLER! HEDEF TÜRK BOĞAZLARINI BYPASS ETMEK
18 adamızı işgal eden Yunanistan, Lozan Barış Anlaşması gereği askersiz olması gereken Dedeağaç'ta ABD'ye üs vermişti. ABD, buradan Bulgaristan ve Romanya'daki üsleri arasında bağlantı sağlayıp Türk Boğazlarını bypass etmeye çalışacak.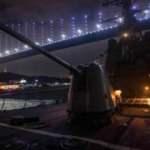 Yunan basını akılalmaz planı yazdı! ABD gözünü Türk Boğazları'na dikti
ASKERİ MÜHİMMATLAR İNDİRİLMİŞTİ
Lozan Barış Anlaşması'na göre Dedeağaç, asker bulunmaması gereken bir bölge. Dedeağaç'a 101. ABD Hava İndirme Tümeni'ne ait Skorsky helikopterler ile askeri araçlar ve mühimmat indirilmişti.
TÜRK BOĞAZLARINA ALTERNATİF OLUŞTURMAK İÇİN ALTYAPI ÇALIŞMALARINA HIZ VERDİLER
Üssün açıldığı dönemde Yunan Kathimerini gazetesinde yer alan bir haberde, ABD'nin İstanbul ve Çanakkale Boğazlarına alternatif bir rota oluşturmak amacıyla Yunanistan'ın kuzey liman kentlerine altyapı yatırımı yaptığını iddia etmişti.
KAYNAK: HABER7, DHA
23. Από 01-02-2021 3ο "Κύμα" του Ιού! "ΛΟΚ ΝΤΑΟΥΝ" και μέτρα (ΚΑΙ!) στην Ελλάδα, μέχρι και τον Μάϊο! 
Το ξαναγράψαμε αυτό, προσθέτοντας ότι την πληροφορία επιβεβαίωσε προ καιρού, "στα ίσα", ο Άγγλος/Π-Θ!
Επίσης, ξαναγράψαμε πως, 3 μήνες οπωσδήποτε(!), απαιτεί η σταθεροποίηση της νέας αμερικανικής Κ-Β, της "Παγκοσμιοποίησης"! ΜΗΝ ΤΟ ΞΕΧΝΑΤΕ!
Δείτε και πιο πάνω, σε άρθρο που σας έχουμε, τις ανησυχίες που έχουν οι Α/Μ.Υ. για την… ηρεμία (sic) μέσα στο Α/Κράτος!..
Και το 2022 θα ασχολούμαστε με την "ΠΑΝΔΗΜΙΑ"!.. Ο Τούρκος μάλιστα της "BION – TECH", σας θυμίζω, είχε πει πως το θέμα θα μας κατατρέχει μέχρι το 2030!..
Η "Παγκοσμιοποίηση" πήρε τ' όπλο της!.. Το είπαμε!..
Και παρακάτω, μια ερώτηση!
ΑΝ ΔΕΝ ΕΙΧΑΜΕ ΤΗΝ ΠΑΝΔΗΜΙΑ, ΠΟΣΟ ΛΕΤΕ ΘΑ ΚΙΝΔΥΝΕΥΑΜΕ ΠΛΕΟΝ [ΚΑΙ(!) ΥΓΕΙΟΝΟΜΙΚΑ], ΜΕ ΟΛΟΥΣ ΑΥΤΟΥΣ ΤΟΥΣ "ΠΑΣΗΣ ΦΥΣΕΩΣ" (ΛΑΘΡΟ, ΠΡΟΣΦΥΓΕΣ, ΚΛΠ) ΑΦΡΟ-ΑΣΙΑΤΕΣ, ΒΑΛΚΑΝΙΟΥΣ ΚΑΙ ΛΟΙΠΟΥΣ… , ΟΙ ΟΠΟΙΟΙ ΗΛΘΑΝ ΚΑΙ ΕΡΧΟΝΤΑΙ ΑΚΟΜΑ ΣΤΗΝ ΧΩΡΑ ΜΑΣ ΚΑΙ ΟΙ ΟΠΟΙΟΙ ΔΕΝ ΗΞΕΡΑΝ ΟΥΤΕ ΚΑΝ ΤΗΝ ΛΕΞΗ "ΓΙΑΤΡΟΣ", ΜΕ ΑΠΟΤΕΛΕΣΜΑ ΝΑ ΕΧΟΥΝ ΕΠΑΝΕΛΘΕΙ ΣΤΗΝ ΠΑΤΡΙΔΑ ΜΑΣ ΑΣΘΕΝΕΙΕΣ ΘΑΝΑΤΗΦΟΡΕΣ, ΑΛΛΑ "ΝΙΚΗΜΕΝΕΣ", ΟΠΩΣ Η ΦΥΜΑΤΙΩΣΗ, ΟΙ ΗΠΑΤΗΤΙΔΕΣ, Η ΧΟΛΕΡΑ, Η ΨΩΡΑ, ΚΛΠ;
ΔΗΛΑΔΗ, ΤΙ ΛΕΤΕ ΚΑΙ ΕΣΕΙΣ; ΜΗΠΩΣ Ο ΙΟΣ ΗΤΑΝ / ΕΙΝΑΙ ΤΟ ΚΕΡΑΣΑΚΙ ΣΤΗΝ ΥΓΕΙΟΝΟΜΙΚΗ ΤΟΥΡΤΑ, ΠΟΥ ΜΑΣ ΣΕΡΒΙΡΑΝ ΟΙ ΠΑΓΚΟΣΜΙΟΙ ΕΞΟΥΣΙΑΣΤΕΣ, ΓΙΑ ΤΙΣ ΑΝΑΓΚΕΣ ΕΦΑΡΜΟΓΗΣ ΤΟΥ ΣΧΕΔΙΟΥ ΤΟΥΣ, ΓΙΑ ΤΗΝ ΑΛΛΑΓΗ ΤΗΣ ΖΩΗΣ ΣΤΗΝ ΓΗ ΜΑΣ;
ΑΛΛΑ ΚΑΙ "ΠΑΓΚΟΣΜΙΟΠΟΙΗΣΗ" ΝΑ ΜΗΝ ΥΠΗΡΧΕ ΚΑΙ Ο ΣΧΕΔΙΑΣΜΟΣ ΤΗΣ, ΜΗΠΩΣ, ΚΑΙ ΕΙΔΙΚΑ ΣΤΗΝ ΧΩΡΑ ΜΑΣ, ΘΑ ΕΠΡΕΠΕ ΑΠΟ ΜΟΝΟΙ ΜΑΣ ΝΑ ΠΑΙΡΝΑΜΕ ΥΓΕΙΟΝΟΜΙΚΑ ΜΕΤΡΑ, ΛΟΓΩ ΤΗΣ ΑΝΕΞΕΛΕΓΚΤΗΣ ΥΓΕΙΟΝΟΜΙΚΗΣ ΒΟΜΒΑΣ, ΠΟΥ ΡΙΧΤΗΚΕ ΑΠΟ ΤΟΥΣ ΠΑΓΚΟΣΜΙΟΥΣ ΑΝΘΡΩΠΟΛΑΘΡΕΜΠΟΡΟΥΣ ΤΗΣ ΚΑΤΗΓΟΡΙΑΣ "ΣΟΡΟΣ" ΚΑΙ ΣΤΗΝ ΕΛΛΑΔΑ, ΜΕ ΤΗΝ ΕΙΣΒΟΛΗ ΕΚ-ΡΙΩΝ ΑΝΘΡΩΠΩΝ, ΤΟ 90% + ΤΩΝ ΟΠΟΙΩΝ ΟΥΤΕ ΤΗΝ ΛΕΞΗ… "ΓΙΑΤΡΟΣ" ΔΕΝ ΗΞΕΡΑΝ;
-/-
"ΕΛΛΗΝΑΣ"
-/-