"ΕΦΥΓΕ" (11-04-2020)!.. + ΚΑΠΟΙΑ ΥΓ!..
ΠΕΡΙΚΛΗΣ ΚΟΡΟΒΕΣΗΣ
"ΕΦΥΓΕ", ΣΕ ΗΛΙΚΙΑ 79 ΕΤΩΝ, (ΣΑΒΒΑΤΟ 11-04-2020), Ο Π. ΚΟΡΟΒΕΣΗΣ, ΓΝΩΣΤΟΣ ΠΡΑΓΜΑΤΙΚΟΣ ΑΡΙΣΤΕΡΟΣ ΚΑΙ ΒΑΣΑΝΙΣΜΕΝΟΣ ΣΚΛΗΡΑ(!) ΑΠΟ ΤΗΝ ΧΟΥΝΤΑ (1967-1973), ΓΙΑ ΤΙΣ ΙΔΕΕΣ ΤΟΥ!
ΗΤΑΝ ΓΝΗΣΙΟΣ! ΒΓΗΚΕ ΒΟΥΛΕΥΤΗΣ ΜΕ ΤΟΝ "ΣΥΝΑΣΠΙΣΜΟ" ΚΑΙ ΟΤΑΝ ΔΙΕΠΙΣΤΩΣΕ ΤΗΝ… ΨΕΥΤΙΑ ΤΟΥΣ, ΤΑ "ΒΡΟΝΤΗΞΕ" ΧΑΡΙΖΟΝΤΑΣ ΤΟΥΣ ΘΕΣΕΙΣ, ΑΞΙΩΜΑΤΑ ΚΑΙ ΧΡΗΜΑ!..
ΕΛΠΙΖΟΥΜΕ ΝΑ ΚΑΤΟΡΘΩΣΕ "ΝΑ ΣΚΟΤΩΣΕΙ ΤΟΝ ΜΠΑΤΣΟ ΠΟΥ ΕΙΧΕ ΜΕΣΑ ΤΟΥ", ΟΠΩΣ ΕΛΕΓΕ!
ΑΥΤΗ ΤΟΥ Η ΕΠΙΔΙΩΞΗ ΖΩΗΣ, (ΠΟΥ ΔΕΝ ΓΝΩΡΙΖΟΥΜΕ ΑΝ ΤΗΝ ΠΕΤΥΧΕ), ΣΕ ΕΜΑΣ ΔΕΙΧΝΕΙ ΟΤΙ ΠΑΛΕΥΕ ΝΑ ΑΓΑΠΗΣΕΙ ΑΚΟΜΑ ΚΑΙ ΤΟΥΣ ΕΧΘΡΟΥΣ ΤΟΥ, ΟΛΟΥΣ ΑΥΤΟΥΣ ΜΕ ΤΟΥΣ ΟΠΟΙΟΥΣ ΔΙΑΦΩΝΟΥΣΕ ΚΥΡΙΩΣ ΙΔΕΟΛΟΓΙΚΑ!
ΓΙΑ ΝΑ ΣΥΝΕΒΑΙΝΕ ΟΜΩΣ ΚΑΤΙ ΤΕΤΟΙΟ ΧΡΕΙΑΖΟΝΤΑΝ ΚΑΙ ΟΙ 2 ΠΛΕΥΡΕΣ ΝΑ ΣΥΝΑΙΝΕΣΟΥΝ ΚΑΙ ΟΧΙ ΜΟΝΟΝ Η ΜΙΑ! ΗΤΑΝ ΠΟΤΕ ΔΥΝΑΤΟΝ ΚΑΤΙ ΤΕΤΟΙΟ; ΟΧΙ! ΣΥΝΕΠΩΣ ΖΟΥΣΕ ΣΕ ΜΙΑ… ΟΥΤΟΠΙΑ, ΚΑΤΙ ΠΟΥ ΣΗΜΕΙΩΝΕ ΚΑΙ Ο ΙΔΙΟΣ, ΑΠΟΚΑΛΩΝΤΑΣ ΤΟΝ ΕΥΑΤΟ ΤΟΥ "ΟΥΤΟΠΙΣΤΗ"!..
ΕΚΤΙΜΟΥΜΕ ΛΟΙΠΟΝ ΟΤΙ, ΜΕΧΡΙ ΤΟΥ ΒΙΟΛΟΓΙΚΟΥ ΤΟΥ ΤΕΛΟΥΣ, ΘΑ ΠΑΛΕΥΕ ΓΙΑ ΝΑ ΓΙΝΕΙ "ΔΟΛΟΦΟΝΟΣ" "ΤΟΥ ΣΥΓΚΕΚΡΙΜΕΝΟΥ ΕΣΩΤΕΡΙΚΟΥ ΤΟΥ ΚΟΣΜΟΥ", ΑΛΛΑ ΜΑΛΛΟΝ ΧΩΡΙΣ ΑΠΟΤΕΛΕΣΜΑ!..
ΟΜΩΣ, ΓΙΑ ΝΑ ΤΟ ΠΟΥΜΕ ΔΙΑΦΟΡΕΤΙΚΑ, Η ΑΓΑΠΗ ΠΟΥ ΗΘΕΛΕ ΝΑ ΔΕΙΞΕΙ ΠΡΟΣ ΟΛΟΝ ΑΝΕΞΑΙΡΕΤΩΣ ΤΟΝ ΚΟΣΜΟ (ΕΤΣΙ ΜΕΤΑΦΡΑΖΟΥΜΕ ΕΜΕΙΣ ΤΟ "ΘΕΛΩ ΝΑ ΣΚΟΤΩΣΩ ΤΟΝ ΜΠΑΤΣΟ ΠΟΥ ΕΧΩ ΜΕΣΑ ΜΟΥ"), ΕΙΝΑΙ ΚΑΙ ΤΟ ΚΥΡΙΟ ΜΗΝΥΜΑ ΠΟΥ ΕΞΕΠΕΜΨΕ ΕΠΙ ΓΗΣ Ο ΘΕΑΝΘΡΩΠΟΣ, ΠΟΥ ΣΕ ΛΙΓΟ ΚΑΙ ΠΑΛΙ ΣΥΜΒΟΛΙΚΑ ΘΑ ΣΤΑΥΡΩΘΕΙ ΚΑΙ ΘΑ ΑΝΑΣΤΗΘΕΙ ΓΙΑ ΤΗΝ ΣΩΤΗΡΙΑ ΜΑΣ! 
ΕΥΧΟΜΑΣΤΕ ΛΟΙΠΟΝ Ο ΘΕΟΣ, ΑΠΟ ΤΟΝ ΟΠΟΙΟΝ, ΟΠΩΣ ΕΜΕΙΣ ΤΟΝ ΞΕΡΟΥΜΕ, Ο ΘΑΝΩΝ ΑΠΕΙΧΕ, ΝΑ ΔΕΙ ΑΚΡΙΒΩΣ ΑΥΤΟ, ΤΗΝ ΜΕΓΑΛΗ ΤΟΥ ΔΗΛΑΔΗ ΑΓΑΠΗ ΓΙΑ ΤΟΝ ΑΝΘΡΩΠΟ, ΝΑ ΣΤΑΘΕΙ ΣΤΗΝ ΛΕΞΗ "ΑΓΑΠΗ" ΠΟΥ ΑΥΤΟΣ ΔΙΔΑΞΕ ΚΑΙ ΝΑ ΤΟΝ ΑΝΑΠΑΥΣΕΙ ΣΕ ΜΙΑ ΓΩΝΙΑ ΤΟΥ… ΠΡΟ-"CAMP" ΤΟΥ, ΠΟΥ ΕΙΝΑΙ ΓΙΑ ΟΣΟΥΣ ΘΑ ΚΑΤΑΛΗΞΟΥΝ ΣΤΟΝ ΠΑΡΑΔΕΙΣΟ, ΜΕΤΑ ΤΗΝ "ΔΕΥΤΕΡΑ ΠΑΡΟΥΣΙΑ ΤΟΥ"! 
ΔΕΝ ΘΕΛΟΥΜΕ ΣΤΗΝ ΠΑΡΟΥΣΑ ΣΥΓΚΥΡΙΑ ΝΑ ΣΤΑΘΟΥΜΕ ΣΤΑ ΟΣΑ ΕΙΧΑΝ ΑΚΟΥΣΤΕΙ ΓΙ' ΑΥΤΟΝ ΚΑΙ ΤΗΝ ΕΝΟΠΛΗ ΤΡΟΜΟΚΡΑΤΙΑ ΤΗΣ ΑΡΙΣΤΕΡΑΣ! ΑΛΛΩΣΤΕ "Ο ΑΠΟΘΑΝΩΝ ΔΕΔΙΚΑΙΩΤΑΙ"!..
ΕΠΕΙΔΗ… ΕΤΥΧΕ ΚΑΙ ΤΟΝ ΞΕΡΑΜΕ ΚΑΙ ΜΑΣ ΗΞΕΡΕ ΚΑΙ ΑΛΛΑΖΑΜΕ, ΚΑΠΟΙΑ ΕΠΟΧΗ, ΚΑΠΟΙΕΣ… ΚΟΥΒΕΝΤΕΣ, ΚΡΑΤΑΜΕ ΤΗΝ ΣΥΜΒΟΥΛΗ ΤΟΥ (ΗΤΑΝ "ΜΕΓΑΛΥΤΕΡΟΣ ΓΑΡ"), ΤΟΥ "ΝΑ ΜΕΙΝΕΙΣ ΓΝΗΣΙΟΣ ΚΑΙ ΑΛΗΘΙΝΟΣ", ΕΝΩ ΘΑ ΘΥΜΟΜΑΣΤΕ, ΜΕ ΒΑΘΥ ΧΑΜΟΓΕΛΟ, ΤΗΝ ΦΟΒΕΡΗ ΚΡΙΤΙΚΗ ΤΟΥ ΠΑΝΩ ΣΤΗΝ ΠΟΙΗΣΗ ΤΟΥ ΣΥΓΧΡΟΝΟΥ ΠΟΙΗΤΗ ΚΑΤΣΑΡΟΥ, ΠΟΥ ΣΤΑ… "ΑΨΗΤΑ" ΝΕΑΝΙΚΑ ΜΑΣ ΧΡΟΝΙΑ, ΜΑΣ ΦΑΝΤΑΖΕ… ΤΡΕΛΛΟΣ!..
"ΚΑΛΟ ΤΑΞΙΔΙ" ΠΕΡΙΚΛΗ
ΚΑΙ 
"ΚΑΛΟ ΠΑΡΑΔΕΙΣΟ" ΦΙΛΕ!
ΕΙΘΕ!.. 
"RESPECT"!
"ΕΛΛΗΝΑΣ"
-/-
 ΥΓ. 
1. ΜΑΣ ΚΟΥΡΑΣΕΣ ΡΕ ΝΑΥΑΡΧΕ ΓΙΑΪΤΖΙ!
ΟΙ "ΑΓΓΕΛΟΙ" ΚΑΙ ΕΣΕΝΑ ΚΑΙ ΤΑ ΒΙΒΛΙΑ ΣΟΥ, ΚΛΠ, ΤΑ ΞΕΡΑΜΕ ΠΡΟ ΠΟΛΛΟΥ ΧΡΟΝΟΥ, ΠΡΙΝ ΑΚΟΜΑ ΣΕ ΔΙΑΦΗΜΙΣΕΙ ΤΟ… "ΑΚΡ"!..
ΤΗΝ ΑΠΑΝΤΗΣΗ ΣΤΑ ΠΑΡΑΚΑΤΩ ΛΕΓΟΜΕΝΑ ΣΟΥ ΤΑ ΕΧΟΥΜΕ ΓΡΑΨΕΙ ΚΑΙ ΜΑΛΙΣΤΑ ΑΝΑΛΥΤΙΚΑ ΚΑΙ ΜΑΛΙΣΤΑ ΠΡΟΣΦΑΤΑ! ΔΕΝ ΚΑΤΑΛΑΒΑΙΝΕΙΣ ΟΤΙ ΕΧΕΙΣ ΚΟΥΡΑΣΕΙ;
ΣΕ ΡΩΤΑΩ ΛΟΙΠΟΝ, ΣΕ ΟΣΑ ΕΙΠΕΣ ΚΑΙ ΠΑΛΙ, ΜΟΝΟΝ ΑΥΤΟ! ΕΧΟΥΝ ή ΟΧΙ ΤΑ ΝΗΣΙΑ ΥΦΑΛΟΚΡΗΠΙΔΑ; ΑΝ ΕΧΟΥΝ, ΠΟΥ ΕΧΟΥΝ, ΤΟΤΕ ΤΑ ΟΣΑ ΠΕΡΙ 3 ΜΙΛΙΩΝ ΑΝΑΦΕΡΕΙΣ ΓΙΑ ΕΜΑΣ ΕΙΝΑΙ, "ΜΕ ΤΟ… ΠΑΡΔΟΝ",  ΑΧΑΧΑΧΑΧΑΧΑ, ΥΨΗΛΟΥ ΒΕΛΗΝΕΚΟΥΣ "ΠΑΠΑΡΙΕΣ"!
ΕΠΙΣΗΣ ΚΑΤΙ ΠΟΥ… ΞΕΧΝΑΣ ΝΑ ΠΕΙΣ! Η "ΛΩΖΑΝΝΗ" ΚΑΘΟΡΙΖΕ ΓΙΑ ΕΣΑΣ ΚΑΙ ΟΧΙ ΓΙΑ ΕΜΑΣ 3 ΜΙΛΙΑ ΚΑΙ ΣΥΓΚΕΚΡΙΜΕΝΑ ΑΝΑΦΕΡΕΙ ΡΗΤΩΣ ΟΤΙ ΕΧΕΤΕ ΠΛΗΡΗ ΚΥΡΙΑΡΧΙΑ ΚΛΠ, ΣΕ Ο,ΤΙ ΑΠΕΧΕΙ ΑΠΟ ΤΙΣ Μ. ΑΣΙΑΤΙΚΕΣ ΑΚΤΕΣ ΜΑΣ, ΠΟΥ ΓΙΑ ΛΙΓΟ ΑΚΟΜΑ ΘΑ ΚΑΤΕΧΕΤΕ, 3 ΜΙΛΙΑ! ΤΙ ΔΕΝ ΚΑΤΑΛΑΒΑΙΝΕΙΣ;
ΔΕΝ ΣΟΥ ΞΑΝΑΓΡΑΦΩ ΓΙΑ ΤΟ "ΜΟΝΤΡΕ", ΟΥΤΕ ΓΙΑ ΤΟ ΓΕΓΟΝΟΣ ΟΤΙ Ο,ΤΙ ΕΚΑΝΕ ΕΚΕΙΝΑ ΤΑ ΧΡΟΝΙΑ ΤΟΥ 1930 Η ΕΛΛΑΣ ΣΤΑ ΘΕΜΑΤΑ ΠΟΥ ΔΙΑΛΑΜΒΑΝΕΣΑΙ ΤΑ ΤΕΛΕΥΤΑΙΑ ΚΥΡΙΩΣ ΧΡΟΝΙΑ, ΟΛΑ ΜΑ ΟΛΑ ΕΙΧΑΝ ΣΥΖΗΤΗΘΕΙ ΚΑΙ ΕΓΚΡΙΘΕΙ ΑΠΑΝΤΑ ΑΠΟ ΤΗΝ "ΤΒΜΜ"! (ΜΠΕΣ ΚΑΙ ΠΑΛΙ ΣΤΟ "ΣΑΪΤ" ΜΑΣ ΚΑΙ ΜΕΛΕΤΗΣΕ ΜΑΣ! ΟΧΙ… "ΑΡΠΑΚΟΛΙΣΤΑΝ" ΝΑΥΑΡΧΕ)!..
ΤΕΛΟΣ, ΔΩΣΕ ΠΟΛΛΟΥΣ ΧΑΙΡΕΤΙΣΜΟΥΣ ΣΤΟΝ ΜΕΝΤΟΡΑ ΚΑΙ ΑΡΧΗΓΟ ΣΟΥ ΠΕΡΙΝΤΣΕΚ!..
ΥΓ… ΥΓ-ΦΟΥ 1: ΚΑΠΟΙΑ ΣΤΙΓΜΗ ΘΑ ΘΕΛΑΜΕ ΝΑ ΜΑΣ ΠΕΙΣ ΓΙΑΤΙ ΗΘΕΛΕ ΝΑ ΣΕ ΣΟΥΤΑΡΕΙ Ο ΡΤΕ! ΤΗΝ ΑΠΟΨΗ ΣΟΥ ΔΗΛΑΔΗ, ΑΦΟΥ ΕΜΕΙΣ ΕΧΟΥΜΕ ΣΧΕΤΙΚΗ ΑΠΟΨΗ, ΟΝΤΕΣ ΟΜΩΣ "ΑΝΟΙΚΤΟΙ" ΝΑ ΑΚΟΥΣΟΥΜΕ ΚΑΙ ΤΗΝ ΔΙΚΗ ΣΟΥ ΘΕΣΗ, ΚΑΙ ΒΕΒΑΙΩΣ ΤΟ ΠΩΣ ΤΕΛΙΚΑ ΠΑΡΑΜΕΝΕΙΣ ΣΤΗΝ ΘΕΣΗ ΣΟΥ!..
ΔΙΑΒΑΣΤΕ ΤΩΡΑ ΠΑΡΑΚΑΤΩ, ΚΑΙ ΠΑΛΙ ΦΙΛΟΙ ΜΟΥ, ΤΟΝ… ΠΟΛΥΔΙΑΦΗΜΙΣΜΕΝΟ ΚΟ ΝΑΥΑΡΧΟ!
Tümamiral

Cihat Yaycı

: Karasuları 3 mile insin
Yunanistan'ın 1936'da 'tek taraflı olarak' karasuları genişliğini 3 milden 6 mile çıkardığını belirten Tümamiral Yaycı, 'Lozan Antlaşması'nda olduğu gibi karasuları 3 mile çekilmelidir' dedi. Yaycı'nın yeni kitabındaki bu talep, Yunanistan'ı bir kez daha rahatsız etti.
İKİ ÜLKE İÇİN TEKLİF
Cumhurbaşkanı Erdoğan'ın 2018'de Atina ziyareti esnasında Yunan Cumhurbaşkanı'nca sarf edilen 'Antlaşmanın, ikili ilişkileri ve sınırları belirlediği, bunun tartışılacak bir antlaşma olduğuna inanmadıkları' ifadesine atıfta bulunan Yaycı, şunları yazdı: "Ege Denizi'nde karasuları genişliklerinde bir değişikliğe gidilecekse, Lozan Antlaşması kapsamında 'WW'ye dönülerek her iki ülke için de Ege'de 3 millik karasuları genişliğinin uygulanmasının teklif edilmesi uygun olacaktır."
YUNANİSTAN DENGEYİ BOZDU
Yaycı, özetle şunları yazdı: "Bu iki devlet arasındaki Ege sorunlarının temelinde de, Lozan dengesinin bu bölgeye ilişkin unsurlarının Yunanistan tarafından ihlali yatmaktadır. Zira, Yunanistan bu dengeyi 1936'da Ege'de karasularını 6 mile çıkararak, 1964 yılından itibaren de adaları silahlandırmaya başlayarak bozmuştur.
Gelinen nokta Lozan'a geri dönülmese dahi mevcut asgari statükonun devamının gerekliliğini teyit etmektedir. Aksi takdirde Ege ile başlayan bu bozulma, Türkiye Cumhuriyeti'nin kuruluşunun temelini oluşturan Lozan'ın tümü ile sorgulanması ve tartışma konusu yapılmasına da zemin hazırlayabilecektir."
ΜΕ ΤΟΥΣ ΧΑΡΤΕΣ ΑΥΤΟΥΣ ΔΕΙΧΝΕΙΣ ΠΟΙΟ ΕΙΝΑΙ ΤΟ ΠΡΑΓΜΑΤΙΚΟ ΣΑΣ ΘΕΜΑ ΝΑΥΑΡΧΕ! ΠΕΣ ΜΑΣ ΟΜΩΣ ΚΑΙ ΕΝΑ "ΕΥΧΑΡΙΣΤΩ" ΠΟΥ… ΔΕΝ ΕΙΜΑΣΤΕ ΚΑΤΟΧΟΙ ΟΥΤΕ ΤΟΥ 50% ΤΟΥ ΑΙΓΑΙΟΥ!.. ΘΑ ΠΑΜΕ ΣΤΑ 12ΝΜ ΝΟΜΙΜΟΤΑΤΑ, ΜΟΛΙΣ ΜΑΣ ΕΠΙΤΕΘΕΙΤΕ, ΓΙΑ ΕΥΝΟΗΤΟΥΣ ΛΟΓΟΥΣ! ΝΟΜΙΖΩ ΠΩΣ ΤΟ ΕΧΕΤΕ ΚΑΤΑΛΑΒΕΙ ΠΙΑ! ΣΑΣ ΤΟ ΕΧΟΥΜΕ ΠΕΙ 100 ΦΟΡΕΣ! ΕΚΤΟΣ ΑΝ ΟΙ ΔΙΚΟΙ ΜΑΣ ΚΥΒΕΡΝΩΝΤΕΣ ΘΑ ΕΙΝΑΙ ΗΛΙΘΙΟΙ ή ΠΡΟΔΟΤΕΣ!..
YAYCI'NIN KİTABI YUNANİSTAN'I RAHATSIZ ETTİ
Öte yandan Yaycı'nın son kitabının Yunanistan'daki yankısı da büyük oldu. Yunanistan'da ünlü www.protothema.gr isimli internet haber sitesinde yer alan 'Cihat Yaycı'dan Türk taleplerine ilişkin yeni kitap' başlıklı haberde, duyulan rahatsızlık dile getirildi.
"Türk Amiral Cihat Yaycı'nın daha önceki tezlerini de vurguladığı ve Ege'deki Türk taleplerini içeren yeni bir kitap, Türkiye'de yayına girdi. Hatırlatmamız gerekiyor ki, Cihat Yaycı Libya ile yapılan Türkiye'nin sözde deniz yetki sınırı anlaşmasının da mimarıdır." ifadelerinin yer aldığı haber, şöyle devam etti:
"Türk Tarih Kurumu tarafından basılan 'Yunanistan Talepleri: Ege Sorunları: Soru ve Cevaplarla' başlıklı kitap yayımlandı. Cihat Yaycı bu kitabında Türklerin EGAAYDAK olarak nitelediği, yani anlaşmalarla egemenliği kendilerince kimseye devredilemeyen ada ve adacıkları inceliyor ve Yunanistan'ın Ege Denizi'nde Megali İdea prensibi çerçevesinde yayılmacı davranışlarına ışık tuttuğunu söylüyor.
Türk lideri Erdoğan'ın Akdeniz konularında en yakın danışmanlarından biri olan Tümamiral Yaycı, Ege Denizi'nde normalde egemenliği Osmanlı İmparatorluğu'na ait olan fakat daha sonra herhangi bir anlaşma ile bu egemenliğin kimseye devredilmediği ada ve adacıkları, Yunanistan'ın hukuksuz bir şekilde işgal ettiğini söylüyor. Yaycı aynı şekilde, Yunanistan'ı adaları hukuka aykırı olarak silahlandırmak, kıtasahanlığı ve arama kurtarma sahası gibi sorunları kendince Ege'de üstünlük kurmak için kullanmakla suçluyor. Bahse konu tümamiral, aynı zamanda darbeden sonra Türk Ordusu içerisinde yapılan temizliği organize etmekte kullanılan FETÖMETRE isimli programın ilham kaynağı ve bu temizlik harekatında çok önemli bir rol oynadı."
YUNAN SPİKERİN DE GÜNDEMİ TÜRKİYE
Yunan spiker Ioannis Theodoratos de Türkiye'nin koronavirüse rağmen Doğu Akdeniz'deki iddialarından vazgeçmediğini söylüyor.
ΣΧΟΛΙΟ:
ΓΙΑ ΝΑ ΠΑΡΑΚΟΛΟΥΘΕΙΤΕ ΜΕΧΡΙ ΚΑΙ ΤΟΝ ΚΟ Ι. ΘΕΟΔΩΡΑΤΟ, ΣΗΜΑΙΝΕΙ ΟΤΙ ΕΧΕΤΕ ΠΟΛΥ ΔΥΝΑΤΟ ΕΠΙΤΕΛΕΙΟ ΣΤΗΝ ΑΘΗΝΑ, ΑΛΛΑ ΚΑΙ ΣΤΗΝ ΑΓΚΥΡΑ, ΠΟΥ ΑΣΧΟΛΕΙΤΑΙ ΜΕ ΕΜΑΣ ΤΟΥΣ… ΑΠΙΣΤΟΥΣ!.. ΣΥΓΧΑΡΗΤΗΡΙΑ! ΤΟ ΑΞΙΖΟΥΜΕ!..
ΑΛΗΘΕΙΑ ΡΕ ΝΑΥΑΡΧΕ! ΠΟΥ ΑΚΡΙΒΩΣ ΣΦΑΛΛΕΙ Ο ΚΟΣ ΘΕΟΔΩΡΑΤΟΣ, ΣΤΑ ΟΣΑ ΑΝΑΦΕΡΕΙ!.. ΘΑ ΗΘΕΛΕΣ ΝΑ ΜΑΣ ΠΕΙΣ; 
2. ΕΣΕΙΣ ΟΙ… ΕΧΘΡΟΙ ΜΑΣ (ΑΛΛΑ ΚΑΙ ΟΧΙ ΜΟΝΟΝ) ΠΟΥ ΑΠΛΩΣ ΜΑΣ ΔΙΑΒΑΖΕΤΕ ΚΑΙ ΕΣΕΙΣ ΠΟΥ ΜΑΣ ΜΕΛΕΤΑΤΕ, ΘΕΛΟΥΜΕ ΕΙΛΙΚΡΙΝΑ ΝΑ ΜΑΣ ΠΕΙΤΕ ΑΠΟ ΠΟΤΕ ΕΧΟΥΜΕ ΓΡΑΨΕΙ ΕΔΩ ΓΙΑ ΤΗΝ "ΜΟΣΑΝΤ" ΚΑΙ ΤΟΝ "COVİD-19"! ΓΙΑ ΔΕΙΤΕ ΚΑΙ ΠΕΙΤΕ ΜΑΣ ΚΑΙ ΚΑΝΕΝΑ "ΜΠΡΑΒΟ", ΔΕΝ ΕΙΝΑΙ ΚΑΚΟ ΝΑ "ΡΙΧΝΕΤΕ", ΚΑΠΟΥ – ΚΑΠΟΥ, ΤΑ… ΜΟΥΤΡΑ ΣΑΣ!..
ΠΟΛΥ… ΛΙΤΑ, ΔΙΑΒΑΣΤΕ ΑΚΟΜΑ:
Η 1Η ΠΑΡΑΓΡΑΦΟΣ ΠΕΡΙ Ι/ΚΑΤΑΣΚΟΠΙΑΣ ΣΕ ΒΑΡΟΣ ΤΩΝ Η.Π.Α. ΕΙΝΑΙ "ΠΑΠΑΡΙΕΣ" ΚΑΙ ΕΣΚΕΜΜΕΝΩΣ ΒΑΛΜΕΝΗ!
Η ΜΟΣΑΝΤ "ΣΤΗΘΗΚΕ" ΑΠΟ ΤΙΣ ΒΡΕΤΑΝΙΚΕΣ ΜΥ!
Ο Κος ΚΟΕΝ ΕΙΝΑΙ ΑΠΛΩΣ ΠΙΟ ΕΥΡΥΣ, ΩΣ ΠΡΟΣ ΤΟ… ΠΝΕΥΜΑ, ΩΣ ΠΡΟΣ ΤΟΝ ΤΡΟΠΟ ΠΟΥ ΑΝΤΙΛΑΜΒΑΝΕΤΑΙ ΓΕΝΙΚΩΣ ΤΑ ΘΕΜΑΤΑ ΚΑΙ ΑΡΚΟΥΝΤΩΣ ΡΗΞΙΚΕΛΕΥΘΡΟΣ!
Η "ΜΟΣΑΝΤ" ΕΙΝΑΙ ΚΑΘΑΡΑ "ΕΘΝΙΚΗ ΥΠΗΡΕΣΙΑ ΠΛΗΡΟΦΟΡΙΩΝ", ΑΝ ΑΥΤΟ ΣΑΣ ΛΕΕΙ ΚΑΤΙ, ΚΑΙ ΥΠΟΣΤΗΡΙΖΕΙ ΤΟΝ ΙΣΡΑΗΛΙΝΟ ΛΑΟ, ΤΑ ΣΥΜΦΕΡΟΝΤΑ ΤΟΥ ΚΑΙ ΚΑΤ' ΕΠΕΚΤΑΣΙΝ ΟΛΟΥΣ ΤΟΥΣ ΕΒΡΑΙΟΥΣ ΤΗΣ ΓΗΣ, ΑΝ ΑΥΤΟΙ ΔΙΩΚΟΝΤΑΙ -ΚΥΡΙΩΣ- ΛΟΓΩ ΤΟΥ ΓΕΓΟΝΟΤΟΣ ΑΥΤΟΥ! ΕΠΙΤΕΛΟΥΣ Ο Ι/ΛΑΟΣ ΚΑΙ ΓΕΝΙΚΟΤΕΡΑ ΟΙ ΕΒΡΑΙΟΙ, ΠΟΥ ΤΟΣΑ ΤΟΥΣ ΕΜΕΛΛΕ ΝΑ ΠΑΘΟΥΝ ΙΣΤΟΡΙΚΑ, ΜΕ ΑΠΟΚΟΡΥΦΩΜΑ ΤΟ "ΟΛΟΚΑΥΤΩΜΑ", ΔΕΝ ΕΙΝΑΙ ΠΙΑ ΧΩΡΙΣ ΑΜΥΝΑ ΚΑΙ ΜΑΛΙΣΤΑ "ΕΠΙΘΕΤΙΚΗ ΑΜΥΝΑ", ΟΠΩΣ ΗΣΑΝ ΚΑΠΟΤΕ!..
Η "Μοσάντ" "καθάρισε" για λογαριασμό του

Ισραήλ

… άλλη μια φορά στην Ιστορία
Τον περασμένο Σεπτέμβριο, μια μουντή σχετικά μέρα, έγινε γνωστό σε όλο τον κόσμο ότι η Μοσάντ, η υπηρεσία πληροφοριών του Ισραήλ, άκουγε τα τηλέφωνα του Ντόναλντ Τραμπ και των αξιωματούχων του στον Λευκό Οίκο. Εκείνη την ημέρα ο διοικητής της Μοσάντ Γιόζι Κοέν, βρέθηκε στο επίκεντρο της δημοσιότητας με αφορμή αυτή την απίστευτη επιχείρηση κατασκοπείας σε βάρος των ΗΠΑ.
Εδώ και λίγα 24ωρα είναι ξανά το πρόσωπο των ημερών στο Ισραήλ, χάρη σε μια άλλη επιχείρηση τελείως διαφορετική που σχετιζόταν με την πανδημία του κορωνοϊού και τις ανάγκες της χώρας για φαρμακευτικό υλικό.
Ο Κοέν και κατ' επέκταση «το Ινστιτούτο» όπως αποκαλείται η διαβόητη υπηρεσία πληροφοριών του Ισραήλ, είχε κάθε λόγο να συνδράμει σε αυτή την εντελώς έξω από τα στεγανά της Μοσάντ επιχείρηση, που δεν συνάδει με την συνήθη δράση της. Σύμφωνα με τους New York Times, όταν ο υπουργός Υγείας της χώρας μολύνθηκε από τον κορωνοϊό στις αρχές του μήνα, όλοι οι υψηλά ιστάμενοι αξιωματούχοι που ήρθαν σε στενή επαφή μαζί του, μπήκαν σε καραντίνα.
Απ' όλους αυτούς ξεχώριζε ο διευθυντής της Μοσάντ, Γιόζι Κοέν, που φάνταζε το λιγότερο αταίριαστος με όλους τους υπόλοιπους. ΔΙΑΒΑΣΤΕ ΤΟ ΠΟΛΥ ΕΝΔΙΑΦΕΡΟΝ ΚΑΙ ΠΡΑΓΜΑΤΙΚΟ ΘΕΜΑ… ΣΤΟ ΠΡΩΤΟ ΘΕΜΑ

3.
Trump Derangement Pandemic
More than the virus threatens us.
Editors' note: A shorter version of this article previously appeared on Breitbart.
In this spring season, America's future is fraught with uncertainties as a result of the pandemic unleased by Communist China's malicious concealment of a virus it had apparently developed in a Wuhan laboratory. Will the nation be able to "re-open" as the president desires, or will it descend into a long-lasting depression with millions unemployed? At the same time, a much greater uncertainty haunts the horizon. This uncertainty is a product of the ferocious hate for the president and his supporters ginned up by the political Left ever since the 2016 election. The anti-Trump fervor is so intense it has divided the nation into two alien camps until there is hardly any longer a national conversation, or a united front in the face of the deadly contagion.
For anyone not in thrall to anti-Trump obsessions, the spectacle of Trump hatred is mystifying, even unfathomable. It's not that the criticisms of Trump are harsh – that is the currency of democratic politics. The problem is that they are not merely harsh but veer on the lunatic until communication with those who voice them seems impossible. It is why the national conversation and a semblance of national unity in the face of threats seem almost hopeless.
A recent New York Times interview with the comedian and Bernie Sanders impersonator Larry David crystalizes the problem. "You know, it's an amazing thing," David told the Times, "[Trump] has not one redeeming quality. You could take some of the worst dictators in history, and I'm sure that all of them, you could find one decent quality. Stalin could have had one decent quality, we don't know!"
Where to begin? Stalin was a totalitarian dictator who killed 40 million of his own countrymen – in peacetime. How does such a preposterous comparison even occur to a man as intelligent as Larry David, who as a comedian is also a student of character, and would normally be more judicious. How could he be so far off the mark?
Forgive me if I pause here to name a few of Trump's obvious, incontrovertibly redeeming qualities – qualities that should be easily recognizable regardless of what one's politics might be. Trump went out of his way to give a presidential pardon to free Alice Johnson, a 63-year-old African American grandmother sentenced to life without parole for a non-violent drug charge. Johnson had served 21 years of her sentence when Trump freed her. Barack Obama by contrast turned a deaf ear to her appeals and left her to rot in jail.
Trump also shepherded the passage of the First Step Act, something no other Republican would have done, giving thousands of mainly African American prisoners a second chance. Here's the way far-Left CNN commentator Van Jones described what Trump had done:
There is a Christmas miracle underway. For the first time in a generation, Republicans and Democrats are arm-in-arm tonight saying we are sending too many people to prison…. [S]omething beautiful is happening and it is not that you have to see it to believe it, you have to believe it to see it. It is happening right now, people coming together to help the people who have nothing. And it is amazing.
Trump also went out of his way to pardon former heavyweight champion, Jack Johnson, who had been sentenced to jail for an imaginary crime that only blacks could be convicted of in the age of segregation. Barack Obama passed on this opportunity too.
Or this: Barack Obama and Bill Clinton made multi-million dollar fortunes by exploiting the public office they were elected to serve. Trump is the only president in the history of the country who has donated his entire presidential salary – $1.3 million to date – to the American people. This January, he donated his $100,000 check to fight the coronavirus.
How does one engage a mentality that claims Trump has no redeeming qualities but that historical monsters like Stalin probably do? The New York Times interviewer didn't even notice, let alone challenge this absurdity.
What is most troubling for an observer concerned about the future of American democracy is that the otherwise intelligent people in the culture, including those who inhabit its elite opinion institutions,  think – or rather don't think – about Trump and his supporters in the same ludicrous way as Larry David. To be specific: think about Trump in terms so ludicrous that one is hard put to figure out how to engage them in a rational discourse.
The New Yorker was once a magazine embodying the highest values of the intellectual life. It still maintains a high standard with regard to literature and the arts, but its commentary on American politics has descended into ideological leftism so extreme that its standards are all but non-existent. A recent piece by Eric Lach is titled "Bernie Sanders and the Promised Land," as though the catastrophes of the utopian schemes to whom Bernie has devoted his irate life never took place. This is doubly mystifying since the editor of The New Yorker is the author of a memorable book, Lenin's Tomb, on the fall of communism.
For half a decade and counting," writes Lach,
American politics has been dominated by the ideas, personalities, and followings of two geriatric outer-borough New Yorkers. One is the brash, narcissistic son of a Queens real-estate tycoon, who inherited a fortune and spent the nineteen-eighties and nineties compulsively stamping his name on as many products—buildings, casinos, steaks—as he could….
This description leads Lach to describe Trump as a "master huckster." But is Trump more narcissistic than Bernie, whose entire political program is an effort to spend trillions of other people's money, while he acquires personal millions by raiding his campaign war chest? Trump did turn his name into a brand, but how different is that from "Feel the Bern?" The difference is that Trump used his brand to turn the millions he inherited into billions, while the Bern used it to amass millions to attack billionaires, regardless of their actual merits or achievements.
For Lach, Trump's business success is merely the work of a
master huckster, who rose to power after realizing that he could fuse the racist, reactionary politics of twentieth-century New York City tabloids with the racist, reactionary politics of the twenty-first-century Republican Party.
Actually, Trump's presidential campaign and his presidential policies are clearly outlined in statements he made twenty and thirty years before, which are readily available on video, and have nothing to do with reactionary, racist politics. In these video-ed interviews Trump expresses his familiar concerns over the shabby treatment of ordinary Americans by both parties through bad trade deals and regulatory policies, and of America's military and its veterans. He also made clear in his first campaign book published twenty years ago that he was a proponent of school choice, demanding better treatment for African American children in America's inner cities.
The charge that Trump is a racist is a particularly widespread, stupid, and baseless slander. Trump is by no stretch of the imagination a racist or a reactionary. Nor is the Republican Party. On the other hand, the Democrat Party, wedded to Identity Politics – a rather pure form of 21st Century racism with its casual attacks on white Americans in general and "old white males" in particular – clearly is.
Any halfway objective observer can see that Bernie and his leftist followers are the true reactionaries of American politics, guided by the crackpot, discredited 19th Century theories of Karl Marx and his disciples. The Democrat Party has become the party of redistributionist fantasies, the very policies that Madison called "wicked" in Federalist #10 and that the Constitution was designed to thwart.
As for Bernie, here's how Lach describes this angry hypocrite, hater of billionaires and other successful Americans, ally of Jew-hating terrorists and promoter of schemes that would bankrupt the country:
the self-assured son of two working-class Jews in Brooklyn, who left New York to become a child of the nineteen-sixties, eventually landing in rural Vermont, where he became a staunchly leftist mayor, congressman, and senator, and then a long-shot presidential candidate who turned millions of young people on to the kind of progressivism that the rest of his generation had discarded along with sit-ins, vinyl records, and tie-dyed shirts.
But this vapid attempt to sanitize Bernie's career is not the worst of Lach's hagiographical extravagances. What would the Passover season be without invoking Moses himself to aggrandize a self-hating Jew?
Recently, after Biden had amassed an overwhelming lead in the delegate count over Sanders, I spoke with Max Berger, an activist who served as the director for progressive partnerships in the Warren campaign. 'Bernie is Moses,' Berger told me, describing how the left would remember Sanders. He spent forty years wandering in the political wilderness, and brought the left to the edge of the promised land. Sanders has his enemies, and his detractors. But, in terms of how his supporters will remember him, this sounded right to me.
Co-equal as an institution reflecting New York's high culture is the New York Review of Books, which has also become a smear rag regarding all things Republican and Trump. In an article titled "Vector in Chief," Finian O'Toole describes Trump thus:
Trump's narcissism, mendacity, bullying, and malignant incompetence were obvious before the coronavirus crisis and they have been magnified rather than moderated in his surreal response to a catastrophe whose full gravity he failed to accept until March 31, when it had become horribly undeniable.
Of course, Trump banned travel from China and declared the virus "a national health emergency" on January 31, two months earlier – actions which caused Democrats like Biden and Pelosi and their lackey press to call him a xenophobe and a racist. O'Toole follows the deceptions of Google which has 3 pages of references to Trump's March 31 speech before listing the earlier declaration on January 31.
Following a general leftist campaign to twist Trump's words and portray them in the worst light O'Toole is confusing Trump's pandemic policy with his attempts to reassure Americans that his government was on the case and the situation was "under control."
O'Toole then concocts a bizarre argument that Trump's alleged (and wholly invented) decision to take the epidemic seriously is merely a self-interested necessity because his supporters are in the category of being most vulnerable to the disease. "For we must bear in mind that Trump's 'real people,' the ones who make up his electoral base, are disproportionately prone to the chronic illnesses (the 'underlying conditions') that make Covid-19 more likely to prove fatal." So even Trump's good deeds are bad deeds, dictated by his voracious self-interest.
It gets worse. According to
a 2018 Massachusetts General Hospital study of more than three thousand counties in the US …poor public health was significantly associated with the additional Republican presidential votes cast in 2016 over those from 2012. A substantial association was seen between poor health and a switch in political parties in the last [presidential] election.
So people who are sick vote for Trump, and Trump for selfish reasons has to protect them.
And of course since it's that time of year, let's throw in some religion:
For every marker of the prevalence of poor health (such as diabetes, obesity, days of illness, and mortality rates), there was a marked shift toward voting for Trump. Trump has acted in relation to Covid-19 like the God who tells the Jews to mark their homes with a sign so that the plagues he is inflicting on Egypt will pass by their doors—with the malign twist that he has instead marked out his own chosen people for special harm.
Get the malicious point? What an evil president we have. Writers of this kind of garbage should have their computers taken away.
Here's an alternative take. First of all, the assumption is wholly suspect. Obesity is a major problem among African Americans. Eighty percent of African American women and seventy percent of African American men are obese. The other markers are certainly prevalent among African American communities, but only 8% of them voted for Trump in 2016. On the other hand, 52% of voters over the age of 45 voted for Trump. Let's stipulate that these people have active memories of the disasters of socialism, went to schools that still taught American principles and the American Constitution rather than Saul Alinsky's rules for radicals, and also have a healthy concern that America needs a strong military rather than the degraded one Obama left as his legacy. Which is why they voted for Trump.
As for Trump, he has reached out to constituencies like Hispanics and African Americans who did not flock to support him in 2016, and he has made it clear over and over that he is a president for all Americans. In assembling his medical team to fight the virus, Trump has flanked himself with two Democrats – Drs. Fauci and Birx – and an African American surgeon general. But that's probably why he is so hated by the Left: he has taken America back to its roots and thwarted their desires to "fundamentally transform the United States of America" into a socialist state – in the words and aspirations of Barack Obama.
David Horowitz is the author of the forthcoming Humanix book, Blitz: Trump Will Smash the Left and Win.
4.
The Coronavirus is Not Killing Minorities Because of Racism
Democrats exploit pandemic to push racial agendas and conspiracy theories.
Daniel Greenfield, a Shillman Journalism Fellow at the Freedom Center, is an investigative journalist and writer focusing on the radical Left and Islamic terrorism.
As the coronavirus was doing its deadly work, Senator Kamala Harris, Senator Cory Booker, and Senator Elizabeth Warren dispatched a letter to the Secretary of Health and Human Services demanding racial and ethnic data about the sufferers. Why demand information of that sort? Identity politics for profit.
Rep. Alexandria Ocasio Cortez made that agenda even more obvious by tweeting, "COVID deaths are disproportionately spiking in Black + Brown communities. Why? Because the chronic toll of redlining, environmental racism, wealth gap, etc. ARE underlying health conditions. Inequality is a comorbidity. COVID relief should be drafted with a lens of reparations."
New York City's government had made the death toll much worse by ignoring the coronavirus and focusing on racism instead. New York City Health Commissioner Oxiris Barbot had wrongly told New Yorkers that they couldn't catch the disease on the subway while focusing on her "racial equity lens."
The racialization of the coronavirus is a cynical attempt to shift the subject from fighting the virus to divisive identity politics. But the "wealth gap" and "environmental racism" are not killing people.
While coronavirus cases have spiked in poorer areas of New York City, they're highest in the wealthiest areas of Los Angeles. What Beverly Hills and the Bronx have in common isn't wealth or race.
Why else does Beverly Hills have twice as many cases as Compton?
At the same time, in some places, black people are dying at higher rates than white people. And while lefties reflexively respond to any instance of disparate impact by crying racism, the reasons are more complicated than the cynical political narratives being advanced by Elizabeth Warren or AOC.
The coronavirus hits the elderly hardest. And the elderly are most at risk in multigenerational households. The groups that are suffering the worst from the coronavirus are multigenerational.
Asian people have the highest rates of multigenerational living in the United States at 29%. 26% of African-Americans live in multi-generational households, but only 16% of whites do.
In New York City, a city that has largely lost its white working class, the white multigenerational numbers are far lower. Much of the white population is upscale, young and single. That is a group that is far less vulnerable to the coronavirus than the older multigenerational black families living in the Bronx.
But the coronavirus is also killing the remaining multigenerational white communities in the area.
An Italian-American woman and her three children all died of the coronavirus while four other family members were infected after a family dinner in a high-profile case in nearby New Jersey. Orthodox Jews, who are as likely as Asian-Americans to live in multi-generational household, have also been suffering.
What unites these groups is not racism, but a more traditional way of life.
The coronavirus has been hitting blue urban areas where white people are less likely to live in traditional ways. As the virus heads deeper into the country, going beyond the urban and suburban enclaves where immigrants and tourists nurtured the pandemic, it will impact more traditional white communities.
And yet, because dense urban areas like New York are its best feeding ground, it's possible that there will be racially disproportionate numbers. But it will be due to the collapse of the urban middle class, not racism. The same trends that priced the middle class out of major cities, leaving no middle ground between poor urban welfare housing and a white upper class, are responsible for these numbers.
The white working class and middle class may have been saved by being forced out of the cities. But this is a collateral effect caused by the wealthy white elites who are Warren and AOC's biggest backers.
The Chinese virus does not have to affect minorities more. It hit those parts of Los Angeles that are older and more prone to socializing. Why is Beverly Hills so much harder hit than Compton or Boyle Heights? Its average age is also much older than Compton. Bel Air has the fourth highest average age in Los Angeles. So it's not surprising that it's among the places hardest hit by the coronavirus.
The Bronx in New York has a much higher average age than Compton or Boyle Heights in LA. That's why it's badly affected by the coronavirus, while Compton and Boyle Heights, outwardly similar, aren't. While high real estate prices hit the white working class of New York City hardest, there has also been an ongoing exodus of black millennials from the city. The Bronx has become more diverse and older.
Lefties like AOC want a simplistic narrative of racism, but that ideology is exactly what politicized the disease and initially led her allies in New York City to insist that fearing the virus was racist.
Black people are dying because Mayor Bill de Blasio and his allies put race ahead of public health. Warren and Cortez want to do the same thing all over again. And there will be blood on their hands.
Identity politics is a tragedy. And it's another reason why black people are dying of the Chinese virus.
"Something that is scaring me, when I read the comments and some of the reactions, my people, black people, please, please understand that coronavirus is … you can get it," Idris Elba had posted on social media after coming down with the virus. "There are so many stupid, ridiculous conspiracy theories about black people not being able to get it. …That is the quickest way to get more black people killed."
Elba was addressing the widespread memes on social media which claimed that black people were immune because of melanin. Memes falsely claimed that there were no coronavirus cases in Africa. Media editorials by African-American writers urged black people not to believe that they were immune.
The real racism was an internal belief in racial superiority spread by hate groups like the Nation of Islam.
"The good news is, we should not be overly anxious about an attack or about a virus, but what we should be anxious about is our slowness to disconnect ourselves from a nation that is in the crosshairs of the Lord of the worlds," Farrakhan's spokeswoman, Minister Ava Muhammad of the NOI, had claimed.
Democrats, including Barack Obama and Rep. Jim Clyburn, a close Biden ally and the third-ranking House Democrat, who is in charge of coronavirus stimulus oversight, have met with the hate group leader.
In Milwaukee, ProPublica, a left-wing site, documented a higher black death rate even as it noted the, "pushback among those who recalled other painful government restrictions — including segregation and mass incarceration — on where black people could walk and gather."
This is an attempt at racializing cultural differences and then blaming racism.
The multigenerational vector of the coronavirus reveals multiple tragedies. The Chinese virus is a social evil that seems to attack good social behavior, like going to churches and synagogues, socializing across generations, and making sure that grandchildren interact with their grandparents, while rewarding bad social behavior, isolation and distancing. It's almost designed to further fragment American social life.
Its impact also reveals the preexisting social distancing caused by the collapsing American family and the tribalism that fragmented multicultural communities living side by side, and yet infinitely far apart.
Instead of healing the nation, Warren, Harris, Booker, Cortez, and other Democrats divide it even more.
At a time when the country should be coming together, their only thought is of how to tear it apart for their political profit, racializing the virus and then blaming it on racism, instead of on Communist China, which lied about the pandemic, may have created it, and then cornered the market on protective gear.
But blaming China doesn't serve Warren or AOC's political interests. They would rather blame America.
This year, Americans will have a choice between President Trump, who is uniting Americans in the fight against the Chinese virus, and Democrats, who want to divide us along the lines of identity politics.
Our true test as a nation will come when we choose between racial division and national unity.
5.
Russian Army Receives Its First Backfitted T-90M Tanks Codenamed 'Breakthrough'
GMT 13.04.2020
The new modification of the T-90A tank has a highly automated fire control system and a Kord 12.7 mm heavy machine gun that can be operated remotely.
Russia's Taman motorised rifle division has received its first backfitted T-90M Proryv (Breakthrough) tanks with a number of modified characteristics, Sergei Kisel, the commander of the first tank army of the Western military district, said.
"These are new tanks, they have received new tank turrets and more powerful engines. The tanks are equipped with a multichannel scope that makes them capable of shooting at any time of the day", Kisel said.
According to the senior military official, one of the main features of the tank is the ability to exchange information online with other tanks. Servicemen have already finished training to operate the tank, the official added.
T-90M is a backfitted version of the T-90A. The main difference from its predecessors is a new tank turret with multiple layers of armour plating, a modified ammunition storage area that is placed outside the fighting chamber, and the 2А82 tank gun that is used in another Russian tank, the Armata.
© Sputnik
6.
Kim Jong Un Makes New Secret Organization to Fight Military Corruption in North Korea
2020-04-13
North Korean Supreme Leader Kim Jong Un has set up a secret organization, referred to as the "Military Government Guidance Department," with the intent of reining in military corruption, sources in the reclusive country said.
The new organization, established Dec 12, 2019 at the fifth plenary session of the seventh term of the Central Committee of the Korean Workers' Party, has been granted enough power to monitor even the heads of the North Korean military's General Political Bureau and other core commands, and has the authority to observe the private lives of military officers as high as the rank of general.
"The new Military Government Guidance Department began operations in early March," a military source in Pyongyang, who asked not to be identified, told RFA's Korean Service recently.
"Currently, members of the [organization] have been dispatched to the corps headquarters to examine the lifestyles of high-ranking military officials, including corps commanders, looking into their capabilities and incomes," the source said.
"Until now, it has been the General Political Bureau that's in charge of stopping abuses in military power, but since the [new organization] is under the direct control of the supreme command [headed by Kim Jong Un], officials of the Political Bureau, who wield enormous power, are themselves now subject to inspection," the source added.
Describing how the organization was formed, he told RFA: "On Kim Jong Un's orders, the members of the Military Government Guidance Department were selected by the Central Party, and deputized while dressed in military uniforms."
"The organization was made to protect and maintain the Central Committee and the supreme leader," the source added.
According to the source, the department's inspections into military and government leaders can also be done without their knowledge.
"In addition to the official inspection, the Military Government Guidance Department can secretly investigate the ideological trends and private lives of corps leaders, division leaders, and brigade commanders, as well as arrest suspects immediately if any elements are found against the regime," the source said.
Another military source who asked not to be named, from North Pyongan province, told RFA that although the department is relatively new, the creation of such an organization had been discussed towards the end of the administration of Kim's late father and predecessor Kim Jong Il, who ruled from 1994 to 2011.
"I understand the Military Government Guidance Department was conceived of during the Kim Jong Il era, when Kim Jong Un was in charge of the military operation department of the General Staff department," the second source said.
"Since the inauguration of Kim Jong Un's administration, the supreme leadership has mobilized the General Political Bureau to clean up the party and the military's power base. So now there is a closed-door organization to inspect the high-ranking officials of the General Political Bureau," the second source added.
According to the source, political conflict with the United States, over North Korea's nuclear capabilities and sanctions meant to suppress those capabilities, has served as a catalyst for corruption.
"Even the General Political Bureau officials are worried about the instability of the regime, so corruption is rampant. This has made the supreme command nervous, so that is why they created the Military Government Guidance Department," the second source said.
"They want to tighten discipline in the People's Armed Forces and eliminate the possibility of reactionary military officials," the second source added.
The second source confirmed that the department was specifically made to watch the watchers.
"Above all the main task of the Military Government Guidance Department is to assess ideological trends, corruption and combat readiness of the high-ranking military officials, and report this assessment to the supreme command.
Reported by Hyemin Son for RFA's Korean Service. Translated by Leejin Jun. Written in English by Eugene Whong.
Copyright © 1998-2016, RFA. Used with the permission of Radio Free Asia, 2025 M St. NW, Suite 300, Washington DC 20036. For any commercial use of RFA content please send an email to: mahajanr@rfa.org. RFA content April not be used in a manner which would give the appearance of any endorsement of any product or support of any issue or political position. Please read the full text of our Terms of Use.
7.
Chinese aircraft carrier Liaoning conducts exercises in South China Sea: PLA Navy spokesperson
Global Times
Source:Global Times Published: 2020/4/13
The Chinese Navy recently organized the Liaoning aircraft carrier group in a cross-regional mobilization, which saw the flotilla led by the aircraft carrier crossing through the Miyako Strait, Bashi Channel and entering the South China Sea for exercises, the PLA Navy announced on Monday.
This is a routine arrangement in accordance with the annual plan and is in line with international law and conventional practice, PLA Navy spokesperson Gao Xiucheng said on Monday.
The Chinese Navy will continue to regularly organize similar training and exercises according to its plan to boost the systematic combat capability of its aircraft carrier groups, Gao said.
Gao's statement came after the Japanese Defense Ministry and media on the island of Taiwan said on Saturday that a Chinese flotilla, consisting of the Liaoning aircraft carrier, two Type 052D guided missile destroyers, two Type 054A guided missile frigates and one Type 901 auxiliary supply ship, was spotted in the Miyako Strait on Friday evening.
The Japanese Defense Ministry said the Liaoning carrier group headed toward the Pacific Ocean.
The operation by the Liaoning aircraft carrier group also caused speculations on the island of Taiwan, as some media on the island said the absence of US aircraft carriers due to the COVID-19 may give the Chinese mainland a good chance to reunify Taiwan by force.
A Chinese military expert who requested anonymity told the Global Times on Monday that the Chinese Navy's statement showed the People's Liberation Army (PLA) has no intention to take advantage of the current COVID-19 pandemic, which has hit the military capabilities of some other countries, because the voyage is a scheduled one, likely planned before the pandemic.
It also showed that the COVID-19 has had no impact on the Chinese aircraft carrier, so it can carry out the planned exercise, the expert said.
Another military expert told the Global Times on Monday under condition of anonymity that it is normal that fear and speculation occurs in Taiwan, and to Taiwan secessionists the training of the Liaoning is also a warning.
8. 
WATCH: Neo-Nazis urge spread of coronavirus to Jews, says FBI
9.

ME ΚΑΘΥΣΤΕΡΗΣΗ ΤΟ ΒΑΖΟΥΜΕ, ΑΛΛΑ ΓΙΑ ΟΣΟΥΣ ΜΕΛΕΤΟΥΝ ΤΑ ΘΕΜΑΤΑ, ΠΟΛΥ ΚΑΛΟ, ΕΣΤΩ

ΚΑΙ ΤΩΡΑ

!..  
Analysis: Anti-Netanyahu laws an attempt to change rules mid-game
Blue and White proposed three laws that would effectively bar Prime Minister Benjamin Netanyahu from the premiership. (Flash90/Yonatan Sindel)
What drove them to this massive reversal of principles is quite simple: an all-consuming desire to end Benjamin Netanyahu's rule.
By Eugene Kontorovich, JNS
This week, Israel's "center-left" bloc of political parties formally jettisoned former Israeli Chief Justice Aaron Barak's constitutional vision and instead embraced the understanding of parliamentary sovereignty most commonly associated with the right.
For decades, they have claimed that democracy means not the rule of the majority, but rather the supremacy of an unwritten system of norms, drawn from reason and often the usage of countries like the United States, that limits the power of the Knesset.
The left's new legal proposals show that they now believe there are no implicit constitutional limitations on majority rule — at least while they have the majority.
What drove them to this massive reversal of principles is quite simple: an all-consuming desire to end Benjamin Netanyahu's rule.
This week, the opposition to Netanyahu introduced a series of bills aiming to change Israel's electoral and political system. All have one thing in common: they are narrowly written to do little more than bar Netanyahu from forming a government. One bill, for example, allows the Knesset to remove a prime minister who is under indictment.
But the most problematic and illegitimate of the measures introduced by Gantz's supposedly "democratic" coalition is a bill that would bar Knesset members under indictment from forming a government.
Disqualifying man they couldn't beat
By passing this bill now – which would apply to the current coalition formation process – Gantz and his allies seek to disqualify one of the two main candidates for the premiership, making Gantz the next prime minister by default.
It may be tempting for opponents of this bill to say that it is unconstitutional — but they would be wrong. The proposed legislation is certainly offensive to principles of fair play and democracy, but that does not make it unconstitutional, it just makes it a bad law.
The bill does however violate basic principles of democratic governance. In Israel, voters do not cast their ballots for candidates but for parties, with the leaders of majorre parties holding themselves out as de facto prime ministerial candidates.
In short, Israelis vote on which party or coalition should form the government. No election results in an outright winner, and thus the subsequent government-formation period is effectively part of the electoral process.
Indeed, if government formation fails, new elections are held, as has happened in Israel three times in the past year. Thus the process of forming a government is in fact part of the electoral process.
What Blue and White's bill would do if passed into law is change the rules of the electoral process, in the middle of that process.
When voters went to the polls a few weeks ago, those who voted Likud did so with the understanding that Netanyahu would be the prime minister in a Likud-led government if the party won; this was instrumental to their vote.
Indeed, that fact may also have been instrumental to Blue and White voters, many of whom support that party purely to end Netanyahu's tenure. Had this law been in place during elections, they may well have voted Likud.
The rationale presented for the bill makes explicitly clear that its purpose is to negate the electoral choice of the Israeli people.
The bill explains that an indicted prime minister may be suspect, may have conflicts of interest and other kinds of problems. Those are all valid reasons the electorate might choose to vote against such a candidate.
But in this election, Netanyahu got the most votes, while under indictment. The bill in effect says voters did not give sufficient weight to the indictment. Perhaps the voters should have reacted differently, but this bill seeks to substitute the new Knesset's judgment for theirs.
To be sure, there is no problem with a law that prohibits an indicted person from forming a government after the next elections. Laws about the qualifications of officeholders are commonplace.
In such a case, voters in an election know what they are getting. But this bill is being advanced immediately after an election and before a government is formed. It is an attempt to change the rules in the middle of the game. This is interference in the democratic process.
Imagine if a narrow right-wing coalition had passed a law after the last election saying that to protect the separation of the military and civilian realms, no former general can form a coalition.
Unconstitutional in US
In the United States, courts have held that qualifications on office-holders, such as term limits, can only be applied prospectively — that is, the legislature cannot kick out a three-term legislator by passing a three-term limit.
But in Israel, the anti-Bibi law is not unconstitutional — because Israel has no constitution. The only constitutional texts are "Basic Laws," none of which prohibit unprincipled or undemocratic legislation.
Under the Israeli system, the Knesset can do whatever it wants so long as it does not violate the Basic Laws; it can change the Basic Laws, too.
Yet much of the so-called "rule of law" that has been trumpeted by the left consists of the Supreme Court's ability to declare laws unconstitutional simply because they violate some general principle. Indeed, even Basic Law: Israel as the Nation-State of the Jewish People is being challenged for violating principles that do not exist in any Basic Law.
The Supreme Court has repeatedly invoked general principles of law to strike down legislation.
The bill barring an indicted MK from forming a government violates one of the most common general principles of law: the rule against retroactive legislation. But in the United States, that principle is written in the Constitution.
In Israel, it is not — and Gantz has discovered that if something is not explicitly forbidden, it is permitted.
This is, of course, a complete repudiation of his consistent line that Netanyahu threatened the rule of law by insisting that judges follow only written laws, not general principles they pull out of the air.
With this new bill, the entire Israeli left has come around to the right's legal position. The best thing the right can do is simply announce victory on the fundamental constitutional issues and refuse to challenge the law in court.
Professor of Law Eugene Kontorovich is one of the world's preeminent experts on universal jurisdiction and maritime piracy, as well as international law and the Israel-Arab conflict.
10.
India mulling purchase of 3 refurbished submarines from Russia
Iran Press TV
Friday, 03 April 2020 
India is considering a proposal by Russia to supply the Indian navy with three refurbished submarines, capable of launching cruise missiles.
The Indian Navy is considering the proposal made by a Russian shipbuilding company to provide India with three refurbished 'Kilo' class diesel-electric submarines, local media reported.
The company – JSC United Shipbuilding Corporation (USC) –offered a $1.8-2 billion "three plus three" package, which also includes upgrade work on India's existing Kilo fleet of three.
The submarines on offer are reportedly about 30 years old.
An agreement was expected to be formalized at a meeting of Russian and Indian officials in Goa in March, which was cancelled due to the coronavirus pandemic.
Over the past two decades, India and Russia have worked to upgrade the Indian Navy submarines – the "youngest'"of which was delivered by Russia back in 2000.
The proposed upgrade work will now extend the operational life of these vessels to 35 years.
The submarines, which run on batteries under water, are the most important class of underwater vessel in the Indian Navy.
According to a naval expert, these Russian submarines "are equipped with the Russian supplied 3M-14E Club-S missile which is roughly similar to the American Tomahawk."
The offer comes months after Russia confirmed that the Indian Air Force was planning to "urgently buy" 21 'mothballed' MiG-29 fighters.
The government had granted preliminary approval for the deal, estimated to be valued at $847 million, in February last year. The 21 MiG-29 jets are believed to be jets that were built in the Soviet era, but had not seen service.
Like the Kilo-class submarine, the MiG-29 is a numerically important weapon for the Indian Air Force, with over 60 jets in service. The Indian Air Force has been upgrading the MiG-29 with new radars, electronics, weapons and increased fuel capacity.
Russia's proposal also comes one year after the two countries signed a $3.3 billion lease agreement for Akula-II nuclear-powered attack submarine in the Indian capital New Delhi.
The submarine, which is the third to be leased, would replace INS Chakra, which was taken on a 10-year lease from Moscow for $2.5 billion in 2011 with the lease expiring in 2022.
India signed another defense agreement with Russia two years ago to purchase S-400 Triumph missile defense systems.
Back in February, Russia said it has started the production of the missile systems for India.
The S-400 is an advanced Russian missile system designed to detect, track, and destroy planes, drones, or missiles as far as 402 kilometers away.
The purchase of Russia's S-400 missiles has become a major concern for the United States.
The US has made numerous attempts to scuttle the deal, warning New Delhi that the Russian systems could purportedly restrict India's "interoperability" with American systems. Washington has also threatened India with sanctions over the purchase.
India, however, said previously that it would make its own arms purchases independently, without being influenced by other countries.
11.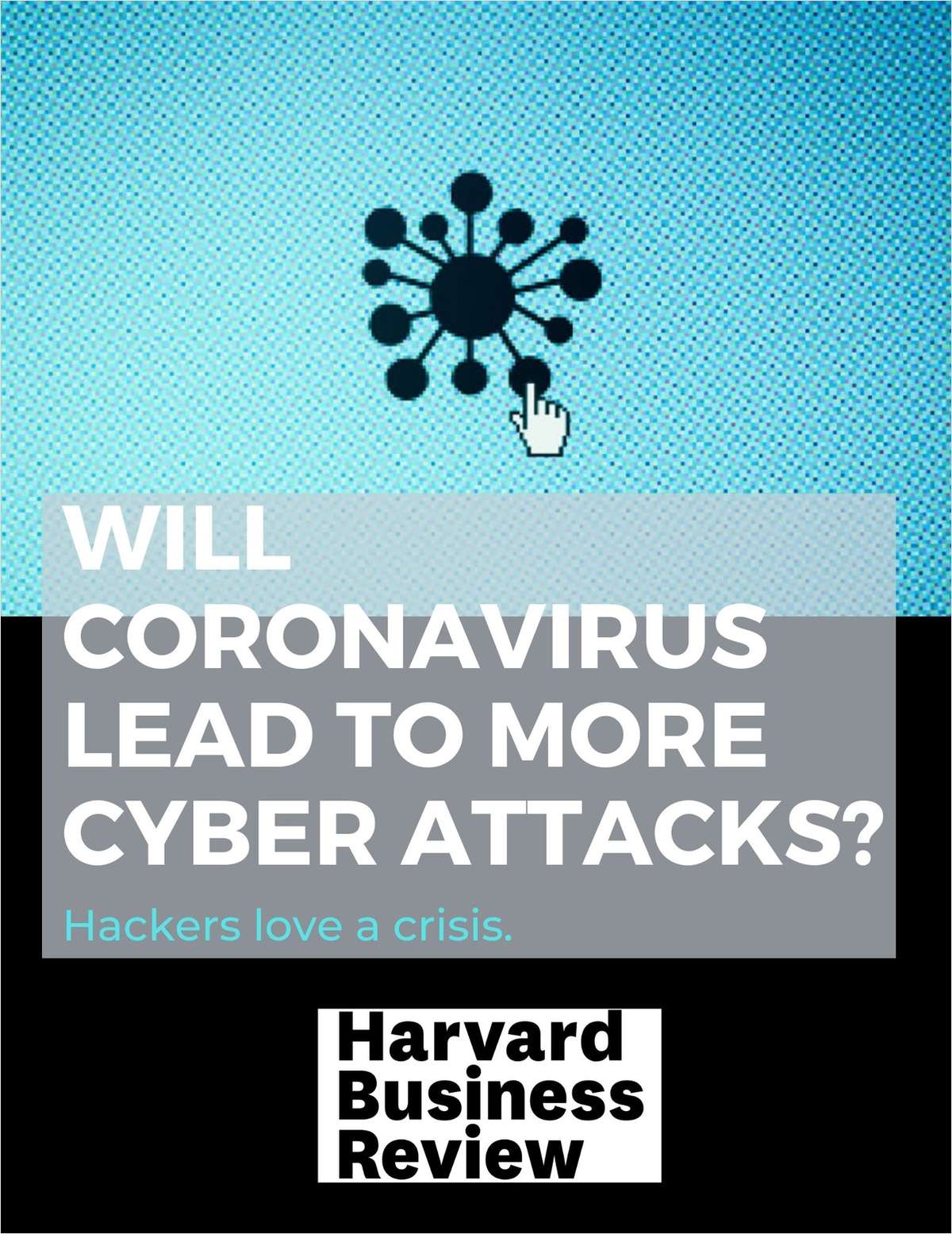 12. ΑΠΑΝΤΗΣΕ Ο ΑΡΧΙΕΠΙΣΚΟΠΟΣ ΑΘΗΝΩΝ ΚΑΙ ΠΑΣΗΣ ΕΛΛΑΔΟΣ ΙΕΡΩΝΥΜΟΣ Β' ΚΑΙ ΞΕΧΩΡΙΣΕ ΤΗΝ ΘΕΙΑ ΚΟΙΝΩΝΙΑ, ΠΟΥ ΤΟΣΟ ΥΠΟΥΛΑ ΠΕΤΑΞΑΝΕ ΣΤΗΝ Τ/Ο… ΑΡΕΝΑ ΤΑ ΚΟΜΜΟΥΝΙΑ ΚΑΙ ΚΥΡΙΩΣ ΟΙ ΔΙΕΘΝΙΣΤΕΣ ΤΟΥ "ΣΟΡΟΣ-ΣΥΡΙΖΑ", ΜΕ ΤΟΥΣ "ΦΙΛΕΛΕΔΕΣ" ΤΗΣ Κ-Β, ΜΠΛΕΚΟΝΤΑΣ ΤΟ ΜΕ ΤΗΝ… ΠΙΣΤΗ, ΚΑΙ… "ΤΟΥ ΚΟΛΟΥ ΤΑ ΕΝΙΑΜΕΡΑ", ΑΠΟ ΤΙΣ ΣΥΝΑΘΡΟΙΣΕΙΣ!
ΓΙΑ ΤΗΝ ΘΕΙΑ ΚΟΙΝΩΝΙΑ ΕΙΠΕ ΠΩΣ, ΔΕΝ ΠΡΕΠΕΙ ΝΑ ΣΥΖΗΤΕΙΤΑΙ ΤΟ ΘΕΜΑ (ΠΡΟΦΑΝΩΣ ΕΝΝΟΟΥΣΕ ΟΤΙ ΔΕΝ ΠΡΕΠΕΙ ΝΑ ΣΥΖΗΤΕΙΤΑΙ, ΑΦΟΥ ΜΙΛΑΜΕ ΓΙΑ ΤΟΝ ΙΔΙΟ ΤΟΝ ΘΕΟ ΚΑΙ ΟΡΘΩΣ), ΤΟΝΙΣΕ ΠΑΝΕΞΥΠΝΑ ΟΤΙ ΚΑΙ ΟΙ… ΦΩΝΑΣΚΟΥΝΤΕΣ ΣΗΜΕΡΑ (ΕΝΝΟΟΥΣΕ ΠΡΟΦΑΝΩΣ ΤΟΥΣ ΑΘΕΟΥΣ) ΕΧΟΥΝ ΜΕΣΑ ΤΟΥΣ ΤΗΝ… ΑΓΩΝΙΑ ΓΙΑ ΤΟ "ΘΕΙΟΝ" ΚΑΙ ΕΙΠΕ ΟΤΙ ΘΑ ΤΟΠΟΘΕΤΗΘΕΙ "ΟΤΑΝ ΟΛΑ ΤΕΛΕΙΩΣΟΥΝ"!..
ΕΣΤΩ ΚΑΙ ΕΤΣΙ… "ΕΞ ΑΠΑΛΩΝ ΟΝΥΧΩΝ", ΤΟΥ ΥΠΟΒΑΛΛΟΥΜΕ ΤΑ ΣΕΒΗ ΜΑΣ ΚΑΙ ΤΑ ΣΥΓΧΑΡΗΤΗΡΙΑ ΜΑΣ!.. 
13. Κε ΒΕΛΟΠΟΥΛΕ, ΔΕΝ ΑΠΕΥΘΥΝΕΣΑΙ ΜΟΝΟΝ ΣΕ ΚΑΦΡΟΥΣ, ΟΠΩΣ ΙΣΩΣ ΝΟΜΙΖΕΙΣ! ΤΟ 1953 ΔΕΝ ΗΤΑΝ Π-Θ Ο ΚΩΝ-ΝΟΣ Γ. ΚΑΡΑΜΑΝΛΗΣ, ΑΛΛΑ Ο ΣΤΡΑΤΑΡΧΗΣ ΑΛΕΞΑΝΔΡΟΣ ΠΑΠΑΓΟΣ ΚΑΙ Ο "ΕΘΝΙΚΟΣ ΣΥΝΑΓΕΡΜΟΣ"! ΤΙ ΑΠΑΤΗ ΕΙΣΑΙ ΡΕ ΦΙΛΕ!..
14. ΑΥΡΙΟ (15-04-2020) ΓΙΑ ΤΟΥΣ… ΑΛΒΑΝΟΥΣ! "ΠΡΩΤΑ Ο ΘΕΟΣ" ΠΑΝΤΑ! ΣΥΝΤΟΝΙΣΤΕΙΤΕ!..
15.  ΕΣΕΙΣ ΠΟΥ ΚΥΒΕΡΝΑΤΕ ΤΙΣ ΠΛΗΡΟΦΟΡΙΕΣ ΣΤΗΝ ΕΛΛΑΔΑ, ΛΑΚΕΔΕΣ ΤΩΝ ΑΝΘΛΓΩΝ ΤΟΥ 1974 ΚΑΙ ΤΩΝ ΣΤΡΑΤΗΓΩΝ ΤΟΥ 2020, (ΕΙΝΑΙ ΟΙ ΙΔΙΟΙ, ΤΑ ΙΔΙΑ ΠΡΟΣΩΠΑ, ΕΠΕΙΔΗ ΚΑΠΟΙΟΣ ΜΕ ΡΩΤΗΣΕ ΤΙΣ ΠΡΟΑΛΛΕΣ), ΑΝΤΙ ΝΑ ΛΕΤΕ ΣΤΟ Ε/ΓΕΕΘΑ, ΣΤΟΝ Π-Θ, ΚΛΠ, ΓΙΑ ΜΕΤΑΝΑΣΤΕΣ ΜΕ ΚΟΡΩΝΟΪΟ ΠΟΥ ΘΑ ΣΤΕΙΛΟΥΝ ΟΙ ΤΟΥΡΚΟΙ ΤΟ ΠΑΣΧΑ, ΚΛΠ, ΠΕΙΤΕ ΕΚΕΙ ΣΤΟ ΓΕΑ-ΣΑΣ ΝΑ "ΚΛΕΙΔΩΣΟΥΝ", ΜΕΤΑΞΥ ΤΩΝ ΑΛΛΩΝ, ΚΑΙ ΤΗΝ ΠΑΡΑΚΑΤΩ ΠΕΡΙΟΧΗ ΚΑΙ ΝΑ ΤΗΝ ΚΑΝΟΥΝ "ΘΕΡΙΝΗ", ΜΟΛΙΣ ΑΡΧΙΣΕΙ ΤΟ Ε–Τ ΝΤΑΒΑΤΟΥΡΙ!
ΔΙΑΒΑΣΤΕ ΤΗΝ:
Α/Δ ΜΕΝΤΕΡΕΣ – Ε/Δ ΣΩΚΕ – ΝΤΕΝΙΖΛΙ – ΓΙΑΤΑΓΑΝ – ΜΟΥΓΛΑ – ΓΚΙΟΚΟΒΑ – ΟΡΕΝ(!) – ΟΥΜΟΥΤ ΤΟΠΡΑΚ – ΓΚΙΟΛΛΟΥΚ – ΛΙΜΝΗ ΜΠΑΦΑ.
ΑΝ ΤΑ ΠΑΡΑΠΑΝΩ ΜΕΡΗ ΤΑ ΕΚΛΑΒΕΤΕ ΩΣ ΣΗΜΕΙΑ ΚΑΙ ΤΑ ΕΝΩΣΕΤΕ ΚΑΤΑ ΤΗΝ ΑΝΑΦΕΡΟΜΕΝΗ ΠΑΡΑΠΑΝΩ ΣΕΙΡΑ, (ΑΛΛΑ ΚΑΙ ΑΝΤΙΣΤΡΟΦΑ), ΘΑ ΣΧΗΜΑΤΙΣΤΕΙ ΕΝΑΣ (ΠΕΡΙΠΟΥ) ΚΥΚΛΟΣ! ΠΕΙΤΕ ΣΤΟ ΓΕΑ ΣΑΣ ΟΛΟΝ ΑΥΤΟΝ ΤΟΝ ΚΥΚΛΟ, ΜΑΖΙ ΜΕ ΤΑ ΣΗΜΕΙΑ ΤΟΥ, ΝΑ ΤΑ… "ΞΕΣΚΙΣΕΙ"!.. (ΟΤΑΝ ΕΛΘΕΙ Η ΩΡΑ ΦΥΣΙΚΑ)!..
ΜΗΠΩΣ "ΠΗΡΑΤΕ ΠΡΕΦΑ", ΓΙΑΤΙ ΣΤΗΝ ΑΝΑΔΙΟΡΓΑΝΩΣΗ ΤΩΝ ΤΕΔ "ΠΕΘΑΝΕ" Η τ/ 11 Μ/Χ ΤΑΞ; ΦΑΝΤΑΖΟΜΑΙ ΠΩΣ "ΝΑΙ"!..
16.
Απαντώ φίλε "ΣΚΑΘΑΡΙ"! (Ο ΤΑΧ-ΜΟΣ ΜΑΣ, ΕΧΕΙ ΕΞΑΦΑΝΙΣΤΕΙ, ΜΑΛΛΟΝ ΛΟΓΩ ΤΟΥ ΙΟΥ! ΠΕΡΝΑΕΙ ΟΠΟΤΕ ΓΟΥΣΤΑΡΕΙ ή ΟΠΟΤΕ ΔΕΝ ΜΠΟΡΕΙ ΝΑ ΚΑΝΕΙ ΑΛΛΙΩΣ)!
Απάντηση: Ποτέ δεν είναι αργά! Ναι λοιπόν! Πρέπει, έστω και τώρα, να ενεργοποιηθεί η 15 ΜΕΛΗΣ "ΕΙΔΙΚΗ ΑΠΟΡΡΗΤΗ ΟΜΑΔΑ ΥΨΗΛΩΝ ΑΠΑΙΤΗΣΕΩΝ ΚΑΙ ΕΠΙΚΙΝΔΥΝΟΤΗΤΟΣ", αν φυσικά αυτή παραμένει εισέτι ανενεργή!.. (Δεν μπορώ να ξέρω)!..
17. 
ΚΑΠΟΙΟΙ ΕΔΕΙΞΑΝ ΝΑ ΕΝΟΧΛΟΥΝΤΑΙ ή ΝΑ ΜΑΘΑΙΝΟΥΝ ΓΙΑ 1Η ΦΟΡΑ ΟΤΙ ΟΙ ΤΟΥΡΚΟΙ (ΟΠΩΣ ΕΚΑΝΕ ΣΗΜΕΡΑ 14-04-2020, Ο Σ. ΑΚΣΟΫ, ΤΟΥ Τ/ΥΠΕΞ), ΘΑ ΧΡΗΣΙΜΟΠΟΙΗΣΟΥΝ ΕΝΑΝΤΙΟΝ ΜΑΣ ΚΑΤΗΓΟΡΙΕΣ ΓΙΑ ΚΑΚΟΜΕΤΑΧΕΙΡΗΣΗ ΤΩΝ "ΛΑΘΡΟ", ΚΛΠ!..
ΣΤΟΝ ΕΒΡΟ ΜΑΛΙΣΤΑ, ΚΑΤΑ ΤΟ ΠΡΟΣΦΑΤΟ ΤΟΥΣ ΕΝΑΝΤΙΟΝ ΜΑΣ ΠΑΙΧΝΙΔΙ, ΤΟ ΠΡΟΧΩΡΗΣΑΝ… ΑΡΚΕΤΑ, ΑΝΑΦΕΡΟΝΤΑΣ ΟΤΙ ΣΚΟΤΩΣΑΜΕ ΜΑΛΙΣΤΑ «"DEMEK" ΜΕΤΑΝΑΣΤΕΣ», ΕΧΟΝΤΑΣ ΚΑΙ ΩΣ ΣΥΜΠΑΡΑΣΤΑΤΕΣ ΤΟΥΣ ΤΗΝ… ΦΤΩΧΗ ΣΠΟΥΔΑΖΟΥΣΑ ΣΤΟ… ΛΟΝΔΙΝΟ ΝΕΟΛΑΙΑ ΤΟΥ "ΣΟΡΟΣ-ΣΥΡΙΖΑ", ΠΟΥ ΦΩΝΑΖΕ ΤΗΝ ΧΩΡΑ ΜΑΣ ΩΣ "ΦΟΝΙΑ ΤΩΝ ΛΑΩΝ", ΣΕ ΔΙΑΔΗΛΩΣΗ ΠΟΥ ΕΚΑΝΕ ΣΤΟ ΛΟΝΔΙΝΟ, ΜΠΡΟΣΤΑ ΣΤΗΝ ΕΚΕΙ ΠΡΕΣΒΕΙΑ ΜΑΣ! ΑΝΑΜΕΣΑ ΤΟΥΣ, ΘΥΜΙΖΩ, ΗΤΑΝ ΚΑΙ Ο ΑΔΕΛΦΟΣ ΤΟΥ ΤΖΑΝΑΚΟΠΟΥΛΟΥ! ΡΕ ΤΖΑΝΑΚΟΠΟΥΛΕ, (Ο ΜΕΓΑΛΟΣ ΑΔΕΛΦΟΣ), Η ΕΛΛΑΔΑ ΡΕ… ΑΡΧΗΓΕ ΕΙΝΑΙ "ΦΟΝΙΑΣ ΤΩΝ ΛΑΩΝ" ΒΡΕ; 
ΑΛΗΘΕΙΑ! ΘΥΜΑΣΤΕ ΠΟΤΕ ΤΟΝ "ΣΥΡΙΖΑ" ΚΑΙ ΕΙΔΙΚΑ ΤΗΝ ΝΕΟΛΑΙΑ ΤΟΥ, ΑΛΛΑ ΚΑΙ ΤΟΥΣ ΟΜΟΓΑΛΑΚΤΟΥΣ ΑΔΕΛΦΟΥΣ ΤΟΥ, ΤΟΥΣ "ΜΑΣΚΩΤΟΥΣ" "ΑΝΤΙΦΑ" ΚΑΙ "ANTAΡ-CIA", ΝΑ ΕΚΑΝΑΝ ΠΟΤΕ ΔΙΑΔΗΛΩΣΗ ΚΑΤΑ ΤΟΥ ΦΑΣΙΣΤΙΚΟΥ ΣΤΡΑΤΟΚΡΑΤΙΚΟΥ Τ/ΚΡΑΤΟΥΣ, ΚΑΤΑ ΤΟΥ ΡΤΕ, ΚΛΠ;
ΠΟΤΕ ΦΙΛΟΙ ΜΟΥ, ΠΟΤΕ! ΑΝΤΙΘΕΤΩΣ, ΣΧΕΔΟΝ ΠΡΟΣΦΑΤΑ Η ΝΕΟΛΑΙΑ ΤΟΥ ΔΙΕΘΝΙΣΤΙΚΟΥ ΔΥΣΤΙΚΟΣΤΡΟΦΟΥ ΚΑΙ ΔΥΤΙΚΟΑΝΑΘΡΕΜΜΕΝΟΥ "ΣΟΡΟΣ-ΣΥΡΙΖΑ" ΜΕΤΕΒΗ ΣΤΗΝ ΑΓΚΥΡΑ, ΜΕ ΕΠΙΚΕΦΑΛΗΣ ΤΗΝ ΚΑ ΣΒΙΓΚΟΥ, ΝΑΙ ΑΥΤΗΝ ΠΟΥ ΔΥΣΚΟΛΕΥΕΤΑΙ ΜΕ ΤΟ "Ρ", ΠΟΥ ΔΙΕΤΕΛΕΣΕ ΚΑΙ ΕΚΠΡΟΣΩΠΟΣ ΤΥΠΟΥ ΤΟΥ ΚΟΜΜΑΤΟΣ, ΚΑΙ ΑΝ ΔΕΝ ΣΦΑΛΛΩ, ΠΑΡΕΣΤΗ ΣΕ ΣΥΝΕΔΡΙΟ ΤΗΣ ΝΕΟΛΑΙΑΣ ΤΟΥ "ΑΚΡ"!.. (Η ΙΔΙΑ ΝΕΟΛΑΙΑ ΔΕΝ ΗΤΑΝ ΠΟΥ ΕΙΧΕ ΠΑΡΕΛΑΣΕΙ ΣΤΑ ΣΚΟΠΙΑ, ΜΑΖΙ ΜΕ ΣΚΟΠΙΑΝΟΥΣ, ΓΙΑ ΤΗΝ…  "ΑΝΕΞΑΡΤΗΤΗ (ΣΚΟΠΙΑΝΗ) ΜΑΚΕΔΟΝΙΑ");
ΑΠΟ ΠΟΤΕ ΣΑΣ ΕΙΧΑΜΕ ΓΡΑΨΕΙ ΕΔΩ ΒΡΕ ΟΤΙ ΚΑΤΑ ΤΗΝ ΕΠΧΣΗ ΚΑΤΑΛΗΨΕΩΣ ΤΗΣ ΛΕΣΒΟΥ (ΚΑΙ ΟΧΙ ΜΟΝΟΝ), Η ΜΟΡΙΑ ΚΑΙ ΟΙ ΕΚΕΙ ΨΥΧΕΣ ΘΑ ΑΠΟΤΕΛΕΣΟΥΝ ΜΙΑ ΑΠΟ ΤΑ Τ/ΕΠΙΧΕΙΡΗΜΑΤΑ, ΜΕ ΤΑ ΟΠΟΙΑ ΟΙ ΤΕΔ ΘΑ ΠΡΟΣΠΑΘΗΣΟΥΝ ΝΑ ΔΙΑΚΙΟΛΟΓΗΣΟΥΝ ΤΗΝ ΠΡΑΞΗ ΤΟΥΣ, ΠΑΡΟΥΣΙΑΖΟΜΕΝΟΙ ΩΣ ΑΠΕΛΕΥΘΕΡΩΤΕΣ ΤΟΥΣ, ΑΛΛΑ ΠΑΡΑΛΛΗΛΑ ΚΑΙ ΩΣ ΟΙ ΠΡΩΤΟΙ ΑΓΩΝΙΣΤΕΣ ΥΠΕΡ ΤΩΝ ΑΠΑΝΤΑΧΟΥ ΙΣΛΑΜΙΣΤΩΝ, ΑΝΕΞΑΡΤΗΤΩΣ ΧΡΩΜΑΤΟΣ ΚΑΙ ΕΘΝΙΚΟΤΗΤΟΣ!.. 
ΜΕΤΑ ΑΠΟ ΕΜΑΣ, ΝΟΜΙΖΩ ΗΤΑΝ Η Ε/Φ "ΧΟΥΡΙΕΤ" ΠΟΥ ΜΑΣ ΔΙΚΑΙΩΣΕ ΚΑΙ ΦΥΣΙΚΑ ΤΟ Τ/ΥΠΕΞ ΠΟΥ ΑΝΑΦΕΡΘΗΚΕ ΣΤΑ ΚΑΘΕΚΑΣΤΑ ΣΤΗΝ ΜΟΡΙΑ, ΚΛΠ!..
ΑΡΑ, ΤΙ ΠΑΡΑΠΑΝΩ ΕΙΠΕ ΣΗΜΕΡΑ Ο ΚΟΣ ΑΚΣΟΫ; ΑΠΛΩΣ ΕΠΑΝΑΛΑΜΒΑΝΟΝΤΑΙ ΟΙ ΤΟΥΡΚΟΙ, ΟΧΙ ΤΥΧΑΙΩΣ, ΑΠΛΩΣ ΓΙΑ ΝΑ ΓΙΝΕΙ ΣΕ ΕΜΑΣ (ΟΧΙ ΦΥΣΙΚΑ ΣΤΟΥΣ "ΣΚΛΗΡΟΥΣ ΣΤΟΧΟΥΣ"), Η ΛΕΓΟΜΕΝΗ "ΨΥΧΟΛΟΓΙΚΗ ΠΑΓΙΩΣΗ", ΚΛΠ, ΚΛΠ, ΚΛΠ!.. 
ΚΑΙ ΚΑΤΑΛΗΚΤΙΚΑ, ΣΑΣ ΡΩΤΑΩ: 
Α. Ο "ΕΜΠΟΡΙΚΟΣ ΣΥΛΛΟΓΟΣ ΜΥΤΙΛΗΝΗΣ" ΔΕΝ ΞΕΡΕΙ ΤΙΠΟΤΑ ΣΧΕΤΙΚΑ; 
Β. Ο "ΒΕΝΙΑΜΙΝ Ο ΛΕΣΒΙΟΣ" ΕΠΙΣΗΣ, ΔΕΝ ΞΕΡΕΙ ΚΑΤΙ; ΟΙ… ΦΙΛΑΝΘΡΩΠΟΙ ΜΥΤΙΛΗΝΙΟΙ "ΡΟΤΑΡΙ" ΜΗΠΩΣ; 
Γ. ΕΚΕΙΝΟΣ Ο ΚΑΛΟΣ… ΕΛΛΗΝΑΣ ΣΤΗΝ ΚΑΛΛΟΝΗ, ΑΝ ΖΕΙ ΦΥΣΙΚΑ, ΠΟΥ ΠΟΥΛΑΓΕ ΗΛΕΚΤΡΙΚΑ ΕΙΔΗ ΤΗΣ "SIEMENS" ΙΣΩΣ; 
Δ. Ο ΤΑΧΑ ΜΟΥ… ΠΡΟΟΔΕΥΤΙΚΟΣ "ΔΗΜ/ΦΟΣ ΤΟΥ ΑΙΓΑΙΟΥ" (ΕΝΑΣ ΕΞ ΑΥΤΩΝ) ΚΟΣ ΣΤΡΑΤΗΣ ΜΠΑΛΑΣΚΑΣ ΠΟΥ ΚΑΠΟΤΕ ΣΥΜΜΕΤΕΙΧΕ ΣΤΗΝ ΣΜΥΡΝΗ ΣΕ ΔΕΞΙΩΣΕΙΣ ΤΗΣ "ΣΤΡΑΤΙΑΣ ΑΙΓΑΙΟΥ"; (ΥΠΑΡΧΟΥΝ "ΦΩΤΟ")!
Ε. ΚΑΠΟΙΟΙ ΣΥΓΚΕΚΡΙΜΕΝΟΙ… ΙΔΙΑΙΤΕΡΟΙ ΤΟΥ ΕΛΛΗΝΑ ΤΕΩΣ ΒΟΥΛΕΥΤΗ Δ. ΒΟΥΝΑΤΣΟΥ, ΠΟΥ ΗΞΕΡΑΝ ΜΕΧΡΙ ΚΑΙ ΤΑ ΚΑΦΕΝΕΙΑ ΣΤΗΝ ΣΜΥΡΝΗ, ΟΠΟΥ ΠΑΙΖΟΤΑΝ ΤΟ ΠΑΙΧΝΙΔΙ ΜΕ ΤΟΥΣ… "ΛΑΘΡΟ" ΚΑΙ ΤΟΥΣ… "ΠΡΟΣΦΥΓΕΣ"; 
ΣΤ. ΟΙ… "ΥΠΕΡ-ΠΑΤΡΙΩΤΕΣ" ΝΤΟΠΙΟΙ ΠΛΟΥΣΙΟΙ "ΝΤΙΛΕΡΣ" ΤΩΝ ΕΞΟΠΛΙΣΤΙΚΩΝ ΜΑΣ, ΜΕ ΤΑ… "ΣΑΪΤ", ΜΗΠΩΣ; ΜΕ ΤΗΝ ΕΥΚΑΙΡΙΑ! ΘΑ ΜΟΥ ΠΕΙ ΚΑΠΟΙΟΣ ΓΙΑΤΙ ΠΧ ΥΠΑΡΧΕΙ "DEFENCENET" ΣΤΗΝ ΕΛΛΑΔΑ, ΑΛΛΑ ΚΑΙ ΣΤΗΝ ΤΟΥΡΚΙΑ; ΚΛΠ, ΚΛΠ, ΚΛΠ! (ΕΓΙΝΕ "PRO-NEWS", ΕΝΩ ΥΠΑΡΧΟΥΝ ΚΑΙ ΑΛΛΑ ΜΕ ΛΑΜΟΓΙΑ ΠΟΥ ΠΕΡΙΦΕΡΟΝΤΑΙ "ΧΥΜΑ" ΣΤΑ Ε/ΕΠΙΤΕΛΕΙΑ ΚΑΙ ΠΟΥΛΑΝΕ ΚΥΡΙΩΣΑ ΡΟΥΣΦΕΤΙΑ, ΑΛΛΑΖΟΝΤΑΣ ΤΑ ΜΕ "ΦΕΕ", ΣΤΗΝ ΚΑΛΥΤΕΡΗ ΤΩΝ ΠΕΡΙΠΤΩΣΕΩΝ)! ΠΟΙΟΙ ΑΜΕΡΙΚΑΝΟΙ ή ΚΑΙ ΑΛΛΟΙ ΕΙΝΑΙ ΑΠΟ ΠΙΣΩ, ΠΕΡΑΝ ΤΟΥ ΑΤΛΑΝΤΙΚΟΥ; 
ΤΑ ΙΔΙΑ ΕΡΩΤΗΜΑΤΑ ΜΠΟΡΩ ΝΑ ΥΠΟΒΑΛΛΩ, ΑΝΑΦΕΡΟΜΕΝΟΣ ΚΑΙ ΣΕ ΑΛΛΑ ΝΗΣΙΑ, ΟΠΩΣ ΠΧ ΣΤΗΝ ΧΙΟ, ΑΛΛΑ ΚΑΙ ΣΤΗΝ ΣΑΜΟ!.. ΑΛΛΗ ΦΟΡΑ, ΚΟΥΡΑΣΤΗΚΑ!.. 
-/-