Φίλοι μου / μας!
Από το Μάτι και μετά γράφουμε αναλυτικά για τις θερινές φωτιές στην Πατρίδα μας και κυρίως στο στρατηγικό Λεκανοπέδιο, όπως και στον κοντινό… ευρύτερο κύκλο του, αλλά κανείς μάλλον δεν μας έδωσε σημασία!
Γράψαμε και για το Μάτι, όπως και για όλα όσα συνέβησαν στα όσα Καλοκαίρια ακολούθησαν, όμως μάλλον "εις μάτην"!..
Σε κάθε περίπτωση, πολύ κρίμα!..
Και φέτος, για άλλη μια φορά, έχουμε και πάλι φωτιά (19-05-2021), σε εποχή που αυτοί που την έβαλαν "πρόσεξαν" μάλιστα να υπάρχουν και ισχυροί άνεμοι, στην περιοχή Σχίνου Λουτρακίου! Η φωτιά ήδη έφτασε στον Δ. Μεγαρέων!..
Δεν θα σας κουράσουμε σήμερα με την φωτιά αυτή, ούτε και μ' αυτές που θα… ακολουθήσουν!..
Για τελευταία φορά, γράφουμε πως ο βασικός στόχος των ΤΕΔ είναι τα διυλιστήρια της "ΜΟΤΟΡ ΟΙΛ", της Οικογενείας του "ΕΛΛΗΝΑΡΑ" Κου Βαρδή Βαρδινογιάννη, και παλεύουν και θα παλεύουν με την ΜΙΤ και τα Όργανά της στην Ελλάδα, να τα καταστρέψουν, τινάζοντάς τα στον αέρα, αφού όπως σας έχουμε εξηγήσει, οι ΤΕΔ έχουν εκτιμήσει πως, αν καταστρέψουν την ΕΠΑ ή την καθηλώσουν στο έδαφος, (ΕΠΑ, και όχι μόνον, που στηρίζει η αναφερθείσα αυτή ε/Οικογένεια), τότε οι ΤΕΔ πιστεύουν πως θα κάνουν… περίπατο, εισβάλλοντας στην χώρα μας! (Και για την σχέση… ΕΠΑ – ΤΕΔ έχουμε γράψει σχετικά, όπως και εξηγήσει "τί παίζει", αλλά και για την παρακολούθηση των πολεμικών Α/Δ μας)!..
Το πρόβλημα για τους Τούρκους είναι ότι δεν μπορούν ούτε καν να πλησιάσουν τις εγκαταστάσεις της "ΜΟΤΟΡ ΟΙΛ" και να κάνουν κάποια ζημιά, από μικρή, έως και μεγαλύτερη, με αποτέλεσμα να πηγαίνουν συνεχώς, κάθε χρόνο, "γύρω – γύρω", περιμένοντας τον… Αίολο να γυρίσει με τους ανέμους του την φωτιά, προς τις υπόψη εγκαταστάσεις, αλλά δεν τους "κάθεται"!..
Καλώ όλους σας και πιο πολύ όσους έχουν συγκεκριμένες κρίσιμες κρατικές θέσεις, να ρίξουν, αν θέλουν, μια ματιά στο "σάϊτ" μας και να διαβάσουν τί έχουμε γράψει, σχεδόν 4 χρόνια τώρα, για τις φωτιές που είχαμε στο χρονικό αυτό διάστημα στην χώρα, απ' τις οποίες οι 9 στις 10 είναι εμπρησμοί και οι 6 στις 10 με εντολή των άσπονδων, εξ Ανατολών, φίλων γειτόνων μας! (Αν θέλετε, ας διαβάσετε και πάλι, όπως και ας διαβάσουν, οι όποιοι σήμερα κατέχοντες υπεύθυνες θέσεις, και για την φωτιά στην Ηλεία)!..
Ο ΘΕΟΣ ΝΑ ΔΩΣΕΙ, ΩΣΤΕ ΝΑ ΜΗΝ ΕΧΟΥΜΕ ΣΕ ΚΑΜΙΑ ΦΩΤΙΑ, ΦΕΤΟΣ, ΑΝΘΡΩΠΙΝΑ ΘΥΜΑΤΑ, ΚΑΙ ΣΥΝΤΟΜΑ  ΝΑ ΣΒΗΣΕΙ ΚΑΙ Η ΧΘΕΣΙΝΗ ΦΩΤΙΑ, ΜΕ ΤΙΣ ΛΙΓΟΤΕΡΕΣ ΔΥΝΑΤΕΣ ΥΛΙΚΕΣ ΑΠΩΛΕΙΕΣ!..
ΣΤΟ ΘΕΜΑ ΔΕΝ ΘΑ ΕΠΑΝΕΛΘΟΥΜΕ ΚΑΙ ΖΗΤΟΥΜΕ ΣΥΓΓΝΩΜΗ ΠΟΥ ΠΙΘΑΝΩΣ ΝΑ "ΕΝΟΧΛΗΘΗΚΑΝ", ΜΕ ΤΗΝ ΣΗΜΕΡΙΝΗ ΜΑΣ ΕΠΑΝΑΛΗΨΗ,ΟΙ ΕΠΙΜΕΛΕΙΣ ΑΝΑΓΝΩΣΤΕΣ ΜΑΣ!..
ΤΕΛΟΣ, ΕΥΧΟΜΑΣΤΕ ΣΩΜΑΤΙΚΗ ΚΑΙ ΨΥΧΟ-ΠΝΕΥΜΑΤΙΚΗ ΔΥΝΑΜΗ ΣΤΟ "ΠΥΡΟΣΒΕΣΤΙΚΟ ΣΩΜΑ" ΜΑΣ!!!..
ΠΑΡΑΤΗΡΗΣΗ: ΣΤΗΝ ΠΕΡΙΟΧΗ, ΟΠΟΥ ΚΑΙ Η ΦΩΤΙΑ, ΥΠΑΡΧΟΥΝ, "ΟΝΟΜΑ ΚΑΙ ΜΗ ΧΩΡΙΟ", ΚΑΙ ΑΛΛΟΙ ΚΡΙΣΙΜΟΙ ΣΤΟΧΟΙ, ΟΧΙ ΤΟΣΟ ΟΜΩΣ, ΟΣΟ Η "ΜΟΤΟΡ ΟΙΛ"!..
"ΕΛΛΗΝΑΣ"
-/- 
ΥΓ.
1.
IDF Thwarts Attacks on Gas Rig, Takes Out Top Hamas Naval Commander
Palestinian terrorists launched rockets and suicide drones at the Tamar offshore gas installation over the past week.
By Lilach Shova, Israel Hayom via JNS
The Israeli military has thwarted several attempts by Hamas to target Israel's Tamar offshore gas installation over the past week of fighting between the Jewish state and the terrorist group controlling the Gaza Strip
The IDF said that both rockets and suicide drones were used in these attempts, none of which ever posed an actual threat to the rig, which nonetheless was placed on alert and ordered to temporarily halt operations.
According to Channel 12, Tamar is protected by a ship-borne version of Israel's Iron Dome air defense system, among other measures.
The military attributed the attacks to Hamas's naval unit, adding it has destroyed most of the terrorist group's naval infrastructure since Operation Guardian of the Walls was launched on May 10.
According to the IDF, the head of Hamas' submarine development program was killed in an Israeli strike this week. An IDF official also told Israeli media that contrary to some reports, the military has not been able to confirm that the head of Hamas' naval commando force has also been killed.
In the latest round of fighting, the navy has destroyed eight warehouses containing naval armaments, 10 Hamas naval posts, 22 ships belonging to the group's naval forces, and more.
Israeli Navy Commander Maj. Gen. Eli Sharvit said in a statement, "The most significant thing, as in all of the IDF, is denying [the enemy] capabilities and establishing a strong defense. Therefore, we have attacked bases, vessels, weapons warehouses, infrastructure and operatives."
Hamas and PIJ have significantly expanded their naval units since "Operation Protective Edge" in 2014, investing in training naval commandos and procuring various vessels and drone systems, according to the military.
2.
SHOCKING: IDF Call to Palestinian Reveals Who Truly Cares About Children of Gaza
A Palestinian in Gaza reveals Hamas' sickening strategy to an IDF soldier warning him to evacuate a building.
The Israeli Defense Forces takes great care and tremendous effort to ensure that no civilians are killed during an airstrike in Gaza. One such measure is to call people in the targeted buildings and make sure they evacuate the premises.
In one such phone call, a Gazan civilian informed the IDF that the Palestinians "want to die" and "if children need to die, they'll die." This is in order to "reveal Israel's cruelty."
If you didn't understand the conflict until now, this video should provide some clarification.
3.
Netanyahu: No 'Immediate' End to Israeli Airstrikes on Gaza
By VOA News May 16, 2021
Israeli Prime Minister Benjamin Netanyahu said Sunday he is not planning any "immediate" end to deadly airstrikes Sunday on Gaza, hours after his military's jet fighters flattened three buildings and killed at least 42 people.
Since the fighting began Monday, more than 192 Palestinians have been killed, including at least 58 children and 22 women, according to Gaza's Health Ministry. At least 10 Israelis have been killed in the rocket attacks, including a six-year-old.
In a televised address, Netanyahu told the Jewish state that the attacks were continuing at "full force" and will "take time."
"I hope it won't take long," Netanyahu told CBS's "Face the Nation" show in the United States. But he said the end of the attacks was "not immediate" despite international efforts to broker a case-fire in the week-long exchange of missile fire between Israeli forces and Hamas militants in the Gaza Strip.
"We were attacked by Hamas…unprovoked attacks on Jerusalem," the Israeli capital, Netanyahu said.
"We'll do whatever it takes to restore order and quiet," he said in the television interview. "We're trying to degrade Hamas's terrorist ability and to degrade their will to do this again."
Netanyahu spoke after the deadliest attacks since the devastating war in Gaza in 2014. The Israeli airstrikes targeted a major downtown street of residential buildings and store fronts over a five-minute period after midnight, flattening two adjacent buildings and another about 50 meters away.
Early Sunday, Israel bombed the house of Yehya Al-Sinwar, the top Hamas Leader in Gaza, on the seventh straight day of hostilities. It was not immediately clear if Sinwar was home. An Associated Press report said he was "likely in hiding along with the rest of the group's upper echelon."
Netanyahu defended the destruction Saturday of a 12-story building in Gaza City where the Associated Press and Al-Jazeera news organizations were based, as well as apartments and other offices.
The building's owner received a warning by telephone from the Israeli military an hour before the attack and AP staffers and other building occupants evacuated the building immediately. Netanyahu said no one was injured in the attack. Al-Jazeera continued to broadcast the airstrikes as the building collapsed.
The Israeli leader said the building, in addition to housing the media offices, was home to the "intelligence office for the Palestinian terrorist organization."
"It is a perfectly legitimate target," he contended.
AP President and CEO Gary Pruitt said in a statement the news organization was "shocked and horrified" by Israel's attack on the building, while noting it had received a warning from Israel.
"The world will know less about what is happening in Gaza because of what happened today," Pruitt warned.
U.S. Secretary of State Antony Blinken spoke with Pruitt and "offered his unwavering support for independent journalists and media organizations around the world and noted the indispensability of their reporting in conflict zones," according to spokesman Ned Price. "He expressed relief that the Associated Press team on the ground in Gaza remains safe."
The Israeli military said, without evidence, that it destroyed the building because intelligence operatives within the Islamist militant group, Hamas, were using media offices as "human shields."
"AP's bureau has been in this building for 15 years. We have had no indication Hamas was in the building or active in the building," the news organization responded. "We would never knowingly put our journalists at risk."
Separately, hundreds of people took to the streets in Lebanon Sunday to protest the Israeli offensive in Gaza.
The U.N. Security Council met Sunday to try to figure out how to quell the violence and the United States dispatched a diplomat to the region to try to broker a cease-fire.
The latest outbreak of fighting began last Monday after conflicts in east Jerusalem last month. Palestinian clashes with police erupted in response to Israeli police tactics during the Muslim holy month of Ramadan and Jewish settlers threatening to evict dozens of Palestinian families. A focal point of the unrest was the Al-Aqsa Mosque, located on a hilltop compound that is revered by both Muslims and Jews.
On Saturday, Netanyahu said the air bombardment will "continue as long as needed."
"You cannot hide — not above ground, and not underground. Nobody is immune," he said, speaking to the leaders of Hamas in Gaza, and he thanked U.S. President Joe Biden and other world leaders for their support.
Biden called Netanyahu on Saturday and said he condemned the rocket attacks by Hamas and reaffirmed his support for Israel's right to defend itself from Hamas and other terrorist groups. The U.S. leader also expressed concern for the safety of journalists and the need to ensure their protection, according to a White House readout of the call.
Biden also spoke by phone with Palestinian President Mahmoud Abbas, their first conversation since Biden assumed the U.S. presidency in January.
He updated Abbas on U.S. diplomatic efforts to end the ongoing conflict, stressing that Hamas must stop firing rockets into Israel. Biden also underscored his commitment to a "negotiated two-state solution as the best path to reach a just and lasting resolution of the Israeli-Palestinian conflict," the White House said.
Hady Amr, the U.S. deputy assistant secretary of state for Israel and Palestinian affairs, was in Israel and set to meet with Israeli leaders Sunday, then with Palestinian officials in the West Bank to find a "sustainable calm," the State Department said.
European Union foreign ministers will have a videoconference Tuesday about the escalating fighting between Israel and the Palestinians. Josep Borrell, the EU's foreign policy chief, said on Twitter Sunday that the ministers will "discuss how the EU can best contribute to end the current violence."
4.
The Israeli prime minister and told the American president he "is determined to complete the operation's goal of restoring security to Israeli citizens."
By TPS
Prime Minister Benjamin Netanyahu spoke by telephone on Monday with US President Joe Biden and told him he was determined to see Operation Guardian of the Walls through and hit Hamas hard.
The Prime Minister's Office stated that Netanyahu "expressed appreciation for the president's consistent support for Israel's right to defend itself," and told Biden that he "was determined to complete the operation's goal of restoring security to Israeli citizens."
The two have spoken several times in recent days. Biden is reportedly pushing for a ceasefire while Netanyahu is apparently unwavering on his determination to complete the objectives set forth by the IDF in Operation Guardian of the Walls.
According to the White House, Biden "reiterated his firm support for Israel's right to defend itself against indiscriminate rocket attacks" and "encouraged Israel to make every effort to ensure the protection of innocent civilians."
The two discussed "progress in Israel's military operations against Hamas and other terrorist groups in Gaza," and Biden "expressed his support for a ceasefire" and discussed US engagement with Egypt and other partners towards that end.
The State Department stated Wednesday morning that Deputy Assistant Secretary of State Hady Amr continued his consultations on behalf of Secretary of State Tony Blinken to "restore calm and put an end to the violence."
He met with Palestinian Authority head Mahmoud Abbas, PA prime Minister Mouhamad Shtayyeh, and other PA officials.
He met with Israeli officials on Sunday, with no significant results.
Netanyahu stated Monday night after an assessment that "the directive is to continue striking at the terrorist targets. The IDF is doing this very well. We will continue to take whatever action necessary to restore quiet and security to all residents of Israel."
In the meantime, Israel is receiving broad support from countries around the world.
Netanyahu spoke on Monday night with German Chancellor Angela Merkel who reiterated her "unreserved support for Israel's right to defend itself."
Netanyahu emphasized that "Hamas is committing a double war crime by firing missiles from inside civilian populations and by using civilians in Gaza as human shields."
On Sunday night, Netanyahu spoke to Dutch Prime Minister Mark Rutte and thanked him for "his country's support of Israel's right to self-defense in light of the terrorist organizations' firing at Israel's cities."
Netanyahu noted that "Israel would continue to strike at Hamas and Islamic Jihad in order to restore the quiet and security to the citizens of Israel."
Austria, the Czech Republic, Slovenia, and other countries flew Israeli flags on their government buildings in solidarity of the Jewish state.
5.
6.
İsrail ateşkesi onayladı
Son Dakika Haberi; İsrail Güvenlik Kabinesi Gazze'de tek taraflı ateşkesi onayladı

.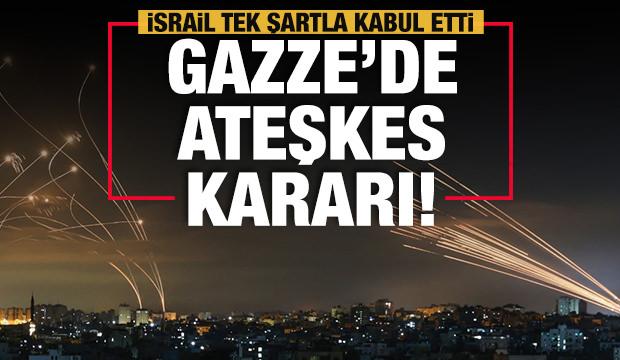 İSRAİL'İN GAZZE'YE ATTIĞI PATLAYICILAR GÖRÜNTÜLENDİ!
İsrail Güvenlik Kabinesinin abluka altındaki Gazze Şeridi'nde tek taraflı ateşkes ilan edilmesi önerisini oyladı.
BU GECE SAAT 02.00'DE BAŞLAYACAK
Onaylanan karara göre ateşkesin bu gece saat 02.00'de başlayacağı bildirildi.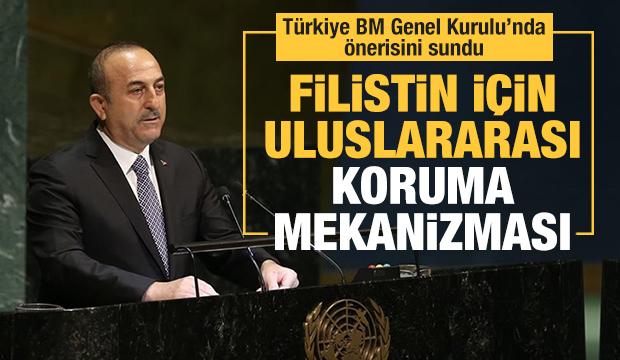 TEK ŞART KOŞULDU
Kabinenin ateşkes oylamasını oy birliğiyle kabul ettiği ve Gazze'den İsrail'e atılan roket atışlarının son bulması şartının yer aldığı ifade edildi.
İsrail Güvenlik Kabinesi, Gazze Şeridi'ne yönelik saldırıların sonlandırılıp ateşkesi görüşmek üzere yerel saatle 19:00'da toplanmıştı.
HAMAS: KARŞILIKLI VE EŞZAMANLI BAŞLAYACAK
Hamas yetkilisi, İsrail ve Hamas arasında bu gece yerel saatle 02.00'den itibaren "karşılıklı ve eşzamanlı" olarak ateşkesin başlayacağını bildirdi.
232 FİLİSTİNLİ ŞEHİT OLDU
Gazze'ye yönelik 10 Mayıs'tan bu yana devam eden İsrail saldırılarında 65'i çocuk, 39'u kadın 232 Filistinli hayatını kaybetti.
7. ΠΟΛΛΑ ΚΑΙ ΕΙΛΙΚΡΙΝΗ ΣΥΓΧΑΡΗΤΗΡΙΑ ΣΤΗΝ ΓΕΡΜΑΝΙΔΑ ΚΑΓΚΕΛΑΡΙΟ ΚΑ Α. ΜΕΡΚΕΛ!
Almanya Başbakanı Merkel'den skandal İsrail-Filistin açıklaması
İsrail'in Şeyh Cerrah, Doğu Kudüs, Batı Şeria ve Gazze'deki katliamlarına göz yuman devletler, Netanyahu hükümetine destek vermekten kaçınmıyor.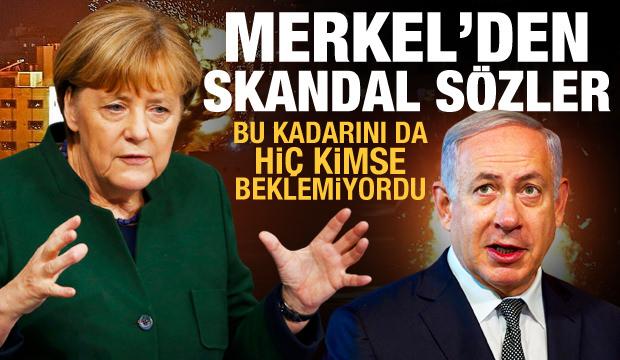 Günlerdir Şeyh Cerrah'ta
Filistin
lilerin evlerine hukuksuz şekilde el koyan ve gerginliği tırmandıran 
İsrail
 yönetimi, daha sonra 
Mescid-i Aksa
'ya saldırmıştı. İsrail polisi, Aksa'da iftar eden ve ibadet yapan Müslümanları hedef almış, göz yaşartıcı gaz ve plastik mermi kullanmıştı. Filistinliler ise Harem-üs Şerif'ten ayrılmayarak, nöbet tutmaya başlamıştı. İsrail polisi ise ertesi sabah, işgal altındaki Mescid-i Aksa'da baskınları önlemek için nöbet tutan Filistinlilere müdahale etmişti. Bu müdahale sonrası yüzlerce Müslüman yaralanmıştı. İşgalci Tel Aviv yönetimi ise daha sonra 
Gazze
'ye saldırılar başlattı.
İki ülke arasındaki gerilim devam ederken, bölgede yaşanan gelişmeleri gün içinde sizlere bu haberimizde aktaracağız.
– Gazze'deki İskan ve Bayındırlık Bakanlığı: İsrail'in Gazze Şeridi'ne yönelik saldırılarında 1800 konut tamamen zarar gördü.
ŞANSÖLYE'DEN İSRAİL'E TAM DESTEK
– Almanya Başbakanı Angela Merkel, İsrail saldırısı altındaki Gazze'deki son gelişmeleri değerlendirdi. "İsrail'in kendisini savunma hakkı var" diyen Merkel, diplomasinin bölgedeki sorunların çözümü için birincil araç olması gerektiğinin altını çizdi. Merkel açıklamasında "İsrail'in meşru müdafaa hakkını savunuyoruz ve bu yüzden attığı adımlarda haklı olduğunu düşünüyoruz. Ama öte yandan bölgede kalıcı ateşkesin sağlanması için diplomatik çalışmalarımızı sürdürüyoruz. Ateşkes görüşmelerine Hamas'ın belli bir şekilde dahil edilmesi gerekiyor. Çünkü Hamas olmadan ateşkes olmaz" ifadelerini kullandı. Merkel, ayrıca Almanya'daki Anti Semitizm'e karşı sıfır tolerans politikasının süreceğini vurguladı. Merkel sözlerini şöyle sürdürdü: "Avrupa, başta Orta Doğu gerilimi olmak üzere dünyanın tüm çatışmalarını çözemez."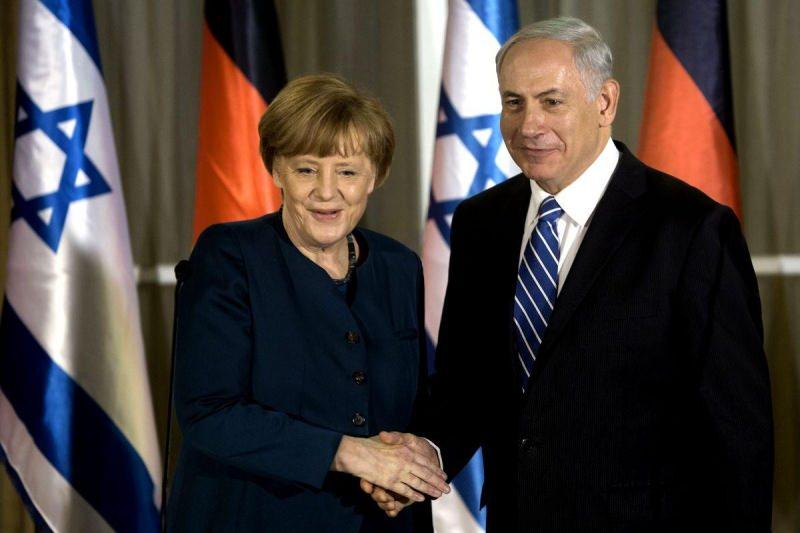 ÇİN VE ALMANYA'DAN AÇIKLAMA
– Çin Dışişleri Bakanlığı: Gazze'de derhal ateşkes ve şiddetin durdurulması çağrısında bulunuyoruz. İki devletli çözüme olan sıkı bağlılığımızı yineliyoruz.
– Almanya Dışişleri Bakanı Heiko Maas, İsrailli mevkidaşı Gabi Aşkenazi ile görüşmek için Tel Aviv'e gitti. İkili, baş başa görüşmenin ardından ortak basın toplantısı düzenledi.
Maas basın toplantısında şu açıklamaları yaptı:
"Gazze'den atılan Hamas roketleri karşısında İsrail'in yanındayız ve destekliyoruz. İsrail'in kendini savunma hakkı var. Filistinlilerin ve İsraillilerin barış içinde yaşayabilmesi için iki devletli çözümden yanayız. Yaşanan insani durumlardan dolayı endişeliyiz. Mevcut durum bu haliyle devam etmemeli. Ateşkes çağrısında bulunuyoruz."
İsrailli bakan ise, "Almanya İsrail'in meşru müdafaa hakkını savunuyor, Hamas'ı kınıyor" dedi ve Berlin'in bu desteğinin kendileri için çok önemli olduğunu kaybetti.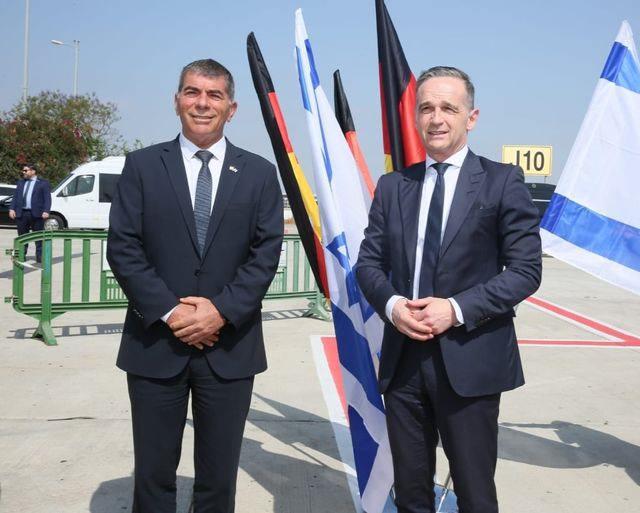 Gabi Aşkenazi ve Heiko Maaas
İSRAİL'E AF ÖRGÜTÜ'NDEN ŞOK
– Uluslararası Af Örgütü: İsrail'in Gazze'de uyarı yapmadan meskun evlere düzenlediği 4 ölümcül saldırıyı belgeledik. İsrail'in sebepsiz ev bombardımanı "savaş suçu" ve "insanlığa karşı suç" anlamına geliyor. Uluslararası Ceza Mahkemesi'ni İsrail'in Gazze'deki sivillerin evlerine düzenlediği bombalı saldırıyı soruşturmaya çağırıyoruz.
ŞEHİT SAYISI 230 OLDU
– Gazze'deki Filistin Sağlık Bakanlığı, 65'i çocuk, 39'u kadın olmak üzere İsrail saldırılarında şehit düşen kişi sayısının 230'a, yaralı sayısının ise 1710'a yükseldiğini duyurdu.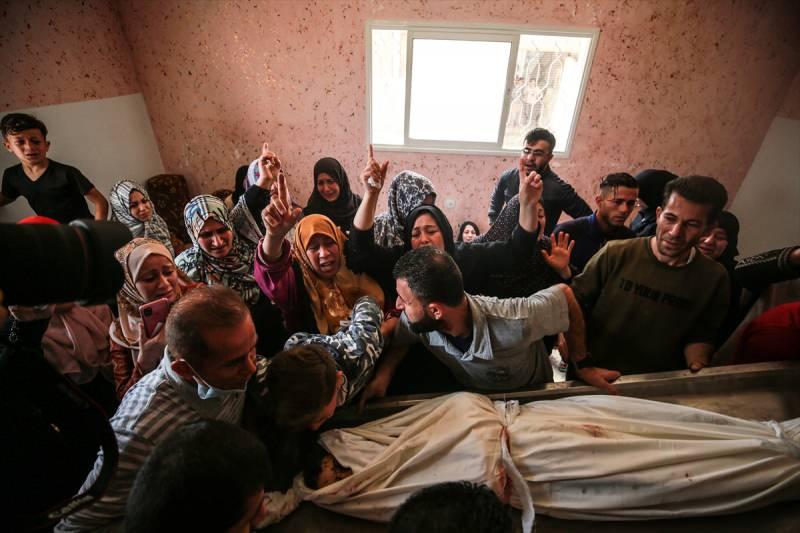 Çocuk katili İsrail
"CEHENNEMİN KAPILARININ AÇILMASINDAN KORKUYORLAR"
– Lübnan merkezli el-Meyadin televizyon kanalına konuşan Hamas Siyasi Büro Başkan Yardımcısı Musa Ebu Merzuk, ateşkes için gösterilen çabaların başarıya ulaşacağı beklentisinde olduğunu belirtti. Ebu Merzuk, "Gazze'de ateşkese bir veya iki gün içinde varılacağını tahmin ediyorum" diye konuştu. İsrail'in birçok cephede savaşmaya gücünün olmadığını dile getiren Ebu Merzuk, Tel Aviv'in "bundan dolayı da üzerine cehennem kapılarının açılmasından oldukça endişeli olduğu" yorumunu yaptı.
FÜZE YAĞMURU
– İsrail'in saldırılarına direniş grupları cevap vermeye devam ediyor. İsrail ordusu, gerginliğin arttığı günden bu yana, Hamas güçlerinin Gazze'den İsrail'e toplam 4 bin 70 roket fırlattığını açıkladı.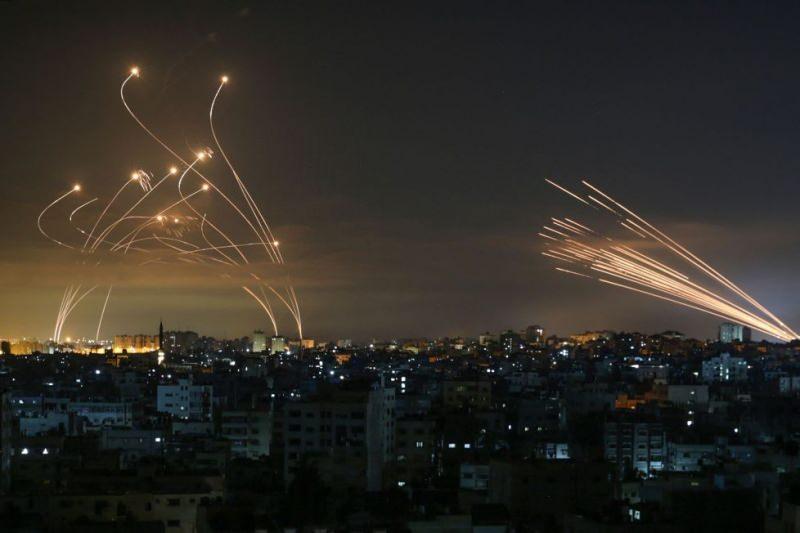 – Dışişleri Bakanı Mevlüt Çavuşoğlu, Filistin'de yaşanan gelişmeleri ele almak amacıyla düzenlenecek BM Genel Kurulu toplantısına katılmak üzere, beraberinde Filistinli, Pakistanlı ve Tunuslu mevkidaşlarıyla birlikte aynı uçakta New York'a geldi.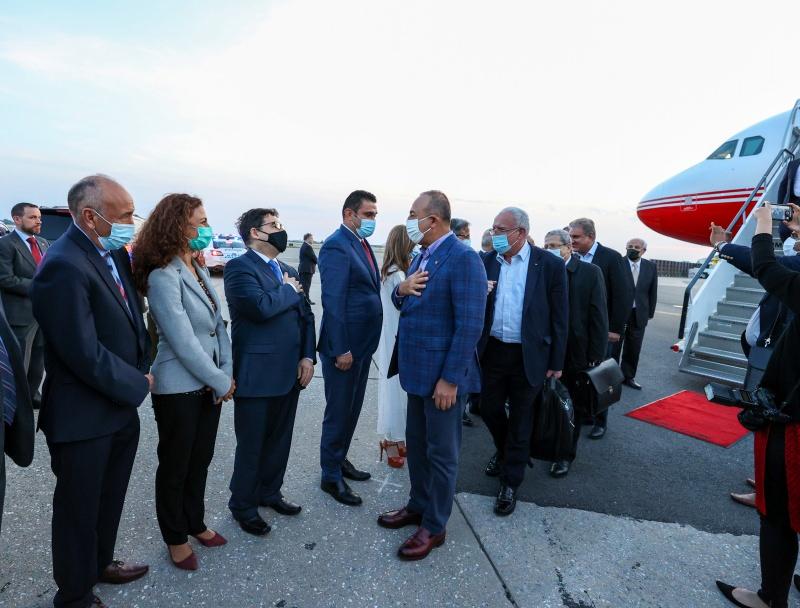 – BM, İsrail'in Gazze'ye saldırıları sonucu en az 75 bin Filistinlinin yerinden edildiğini duyurdu.
– Netanyahu, Twitter hesabından paylaştığı videoda, "Filistinli militanlara karşı operasyonlarımız devam edecek" dedi.
TOPLANTI İPTAL EDİLDİ
– Moritanya, Arap Mağrip Birliği'nin Filistin halkına destek amacıyla harcanan çabaların koordine edilmesi için Dışişleri Bakanları düzeyinde bugün gerçekleştireceği toplantının ertelendiğini duyurdu. Moritanya Dışişleri Bakanlığından yapılan yazılı açıklamada, ertelenen söz konusu toplantının yapılacağı tarihin daha sonra açıklanacağı belirtildi. Açıklamada, erteleme kararının bugün düzenlenecek Birleşmiş Milletler Genel Kurulu toplantısında Filistin vizyonunu desteklemek için Arap Grubu tarafından üstlenilen hazırlıklar konusundaki yükümlülükler göz önüne alınarak verildiği aktarıldı.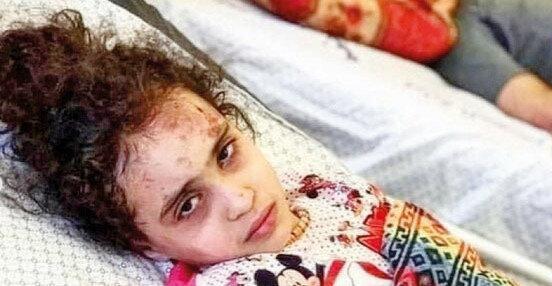 Suzi Aşkentana
ÇOCUKLAR ÖLÜYOR
– İşgalci İsrail, Gazze'de 60'tan fazla çocuğu katletti. Bunlardan 11'i daha önceki bombardımanlarda travma yaşayan ve Norveç Mülteci Merkezi'nde psikolojik tedavi gören çocuklardı. Norveç Göçmen Konseyi Sekreteri Jan Egeland, "Travma ile başa çıkmalarına yardım ettiğimiz 11 çocuğun evdeyken bombalandığını öğrendiğimizde şok olduk. Artık gittiler, aileleriyle birlikte öldürüldüler. Rüyalarıyla ve onları rahatsız eden kabuslarla gömüldüler" dedi.
İSRAİL JETLERİ BOMBA YAĞDIRDI
– İsrail ordusu, abluka altındaki Gazze Şeridi'ne düzenlediği saldırılarda evleri, tarım arazilerini, Mülteci kamplarını ve Filistin direniş gruplarının mevzilerini hedef aldı. Bombardımanlar sonucunda, yaralananlar olduğu açıklandı.
KAYNAK: HABER7