ΟΔΕΥΟΝΤΑΣ ΠΡΟΣ ΤΟ ΤΕΛΟΣ ΤΟΥ 2018 Η(ΔΙΑΖ) ΤΟ "21" ΠΟΥ ΚΕΡΔΙΖΕΙ!.. / ΩΡΑ ΓΙΑ ΚΑΦΕ και ΚΟΥΛΟΥΡΑΚΙ!..
Φίλοι μου!
"ΠΑΜΕ ΓΕΡΑ"!..
1. 
TRUMP'S PEACE PLAN FOR

ISRAEL

-PALESTINIAN CONFLICT FACING MORE DELAYS
In public and in private, Kushner has responded to this question by claiming the concept of a state "means different things to different people

."
U.S. President Donald Trump (R) embraces Israel's Prime Minister Benjamin Netanyahu after his remarks at the Israel Museum in Jerusalem May 23, 2017. (photo credit: JONATHAN ERNST / REUTERS)
WASHINGTON – The Trump administration plans to unveil its long-awaited peace plan in February, but its release may be delayed until March or April as it trains new staff on a team dedicated to the coming diplomatic effort, according to US officials familiar with the matter.
Publication of the plan – a project that is two years in the making, led by US President Donald Trump's son-in-law, Jared Kushner, and his longtime attorney and adviser, Jason Greenblatt – has faced repeated delays.
Members of the tight-knit peace team bristled at timetables and deadlines, but now privately admit that their timing will never be perfect for the launch of a fresh peace process reliant on participation of Israelis, Palestinians and Arabs navigating their own complex politics.
The team has given up on the belief that the Palestinians will come to the table of their own accord, without first viewing the contents of the plan first. For several months after Trump recognized Jerusalem as Israel's capital a year ago, Kushner and Greenblatt expressed hope that Palestinian Authority leaders might simply need time to vent their frustrations, only to come back around.
That has not happened, leading the team to believe that they will need significant regional buy-in.
Kushner is said to be aiming for a February release, but one source briefed on the strategic plan said he expects the plan to launch no earlier than March.
In September, at the UN General Assembly in New York, Trump told reporters he wanted the peace process to start within two to four months. His aides have now dropped that language and admit that the outer limits of Trump's timeline will not be met.
A White House official cautioned The Jerusalem Post that the team remains flexible and has no date set in stone, and that acknowledging events outside of their control might continue to impact the timeline.
One such event already contributed to the disruption of the team's plans: The brutal murder of Jamal Khashoggi, a Saudi dissident, journalist and US resident, by Saudi officials at their consulate in Turkey.
Kushner is relying on Saudi crown prince Muhammed bin Salman – believed complicit in the killing – to legitimize his peace initiative, to help bring Palestinians back to the table and potentially splinter off a separate line of talks on normalizing Israeli-Saudi relations.
But no party in the region is eager for this process to start. The Palestinians continue to dismiss the Trump administration as an honest broker, and prime minister Benjamin Netanyahu is reportedly wary of any process that will require him to give in to significant concessions ahead of next year's elections.
And a new Congress, with Democrats in control of the House of Representatives, presents additional challenges to the peace team. Democrats on the House Foreign Affairs Committee have privately told Kushner they will oppose the plan if it does not explicitly support a two-state solution.
In public and in private, Kushner has responded to this question by claiming the concept of a state "means different things to different people." Trump endorsed "two states" at the UN General Assembly in September, but did not elaborate on his administration's vision.
The strategic rollout was discussed in a meeting with Trump, Kushner, Greenblatt and David Friedman, the US ambassador to Israel, in the Oval Office last month.
"Our timing, our strategy and our messaging is and will be entirely our own," Friedman said after the meeting, responding to reports that the meeting resulted in yet another delay.
Reports have emerged that Friedman, Greenblatt and Kushner internally disagree on timing and certain elements of the plan – a series of rumors that all three men deny.
"We intend to release the president's vision," Friedman continued, "when the administration concludes that we have maximized its potential for acceptance, execution and implementation."
2. 
'CRITICISM OF ISRAEL NOT AN EXCUSE FOR ANTISEMITISM' SAYS THERESA MAY
"
We must root out the scourge of antisemitism here in our own country… You cannot claim to be tackling racism, if you are not tackling antisemitism," said the prime minister

.
DECEMBER 10, 2018 16:18

Britain's Prime Minister Theresa May speaks to the media outside 10 Downing Street, in central London, Britain April 18, 2017. (photo credit: REUTERS)
The study, conducted across 12 of the EU's 28 member states and surveying almost 16,500 individuals, found that high numbers of Jews have been subjected to antisemitic harassment and rhetoric. This demonstrated that many feel unsafe going to synagogues and other Jewish sites, and that large numbers worry about being physically attacked because of their religion.
The report drew serious concerns from major Jewish organizations, and called for more to be done by European nations to stem antisemitism and create a safe environment for Jewish communities.
Among the most serious findings of the study, more than one quarter (28%) of respondents experienced a form of antisemitic harassment at least once in the past year, and over one third (39%) did so in the five years prior to the survey.
Another 3% of respondents said they had personally experienced a physical attack because they are Jewish in the past five years before the survey, and 2% said they had experienced a physical antisemitic attack over the last year.
In addition, 76% of respondents had heard or read a comment that Jews have too much power in their country; 59% read comments that called the interests of Jews in their country "different" than those of the rest of the population; and 72% mentioned that Jews bring antisemitism upon themselves.
Of the respondents who said they had experienced antisemitic verbal or physical attacks, some 30% of them identified the attackers as "Muslims with extremist views," the highest category of identifiable perpetrators.
Another 21% of respondents said people with left wing political views committed the offense, and 13% said their incident came from someone with right wing political views.
Jews in Europe feel that antisemitism is gradually getting worse and feel threatened.
Some 89% of respondents believe that antisemitism has increased over the past five years in the country they live in, while 88% said that antisemitism online has increased over the past five years, with 89% saying it was a problem in their country.
There is considerable concern among European Jews that they will be victims of antisemitic attacks. Some 47% of respondents said they worry about becoming a victim of an antisemitic verbal insult or harassment, while 40% worry about being physically attacked.
One third said that they occasionally avoid attending Jewish events or visiting Jewish sites in general, and more than a third or respondents, 38%, said they avoid certain places in their local area or neighborhood at least occasionally because they do not feel safe there.
Forty-nine percent of those surveyed say they sometimes wear items that could identify them as Jewish, such as a kippah or Star of David, or display a mezuzah, with 71% of them saying that they avoid doing at least occasionally.
And more than one third of all respondents, 38%, have considered emigrating in the past five years because they do not feel safe in the country where they live.
"Decades after the Holocaust, shocking and mounting levels of antisemitism continue to plague the EU," said the director of the EU Agency for Fundamental Rights, who commissioned the study, Michael O'Flaherty.
"Member States must take note and step up their efforts to prevent and combat antisemitism. Jewish people have a right to live freely, without hate and without fear for their safety."
The European Jewish Congress (EJC) expressed considerable concern over the findings, and insisted that the report be seen as a warning to European countries, calling on leaders to take action.
"This report demonstrates an increasingly intolerable level of pressure and abuse that Jews feel in Europe today," said Dr. Moshe Kantor, president of the EJC.
"They feel that despite European leaders' commitment to combating antisemitism the situation has not improved, in fact it has deteriorated over the last few years. This report should be seen by leaders in Europe as a final warning that words are not enough, and now is a time for action."
World Jewish Congress president Ronald S. Lauder said the results were "shocking" but "unsurprising," and that education about antisemitism and not just increasing security were needed to combat the hatred toward Jews.
"Unfortunately, this report only confirms what every Jew across Europe knows – that antisemitism is on the rise and that their political leaders are not doing enough to stop this hatred," he said.
"I hope political leaders across Europe are woken up by this report and that they heed my call to educate every student about the Holocaust, as education is the only way to stop the hate."
Jewish Agency Chairman Isaac Herzog, said that the survey "presents a worrying picture" and "reveals how much Jews feel – and are – unsafe in the EU," and called for increased action in fighting the "epidemic" of antisemitism."
British Prime Minister Theresa May strongly condemned rising antisemitism in Europe, in a speech to the Conservative Friends of Israel lobbying group on Monday, saying that it was a critical component of fighting all racial hatred.
Public debate over antisemitism in the UK has intensified in recent months following a bitter dispute between the Jewish community and the Labour Party, which has been beset by antisemitism over the past few years, despite adopting a truncated form of the definition of antisemitism in the summer.
After several months of growing anger from the Jewish community, the Labour Party backtracked and adopted the full definition, with a caveat, but the party's new far Left membership and its vociferous criticism of Israel has left much of British Jewry highly skeptical.
May declared on Monday that "Criticizing the government of Israel is never – and can never, ever be – an excuse for hatred against the Jewish people."
She also insisted that antisemitism in the UK must be tackled head on, and was part of the wider struggle against racial hatred.
"We must root out the scourge of antisemitism here in our own country. You cannot claim to be tackling racism, if you are not tackling antisemitism," said the prime minister.
In defense against allegations of antisemitism against him and the Labour Party, Jeremy Corbyn pointed to his history of fighting racism in the UK.
May added during her speech that it was a great pleasure to celebrate the "friendship between two great democracies – the UK and Israel."
Ahead of Christmas, she also pointed out that while Christian communities in the Middle East have been decimated by persecution and violent attacks in the wars that have beset Iraq and Syria, the Christian community in Israel "continues to thrive and grow."
3. 
IDF INTELLIGENCE CHIEF SEES IRAN DOWNGRADING ITS PRESENCE IN SYRIA
Israel is "determined to keep Iran and Syria away from the Golan Heights," IDF Intelligence Directorate head Maj.-Gen. Tamir Heiman said

.
DECEMBER 11, 2018 13:04

Tamir Heiman (L) addresses the Knesset's Foreign Affairs and Defense Committee, December 11th, 2018. (photo credit: KNESSET SPOKESPERSON'S OFFICE)
Iran is reducing its activities in Syria in response to its unpopularity at home, IDF Intelligence Directorate head Maj.-Gen. Tamir Heiman told the Knesset Foreign Affairs and Defense Committee on Tuesday.
Israel is "determined to keep Iran and Syria away from the Golan Heights," Heiman said.
The price of Iran's presence in Syria is very controversial in Tehran, and the IDF sees a trend leading to it being reduced significantly.
According to Heiman, the economic crisis in Iran has grown deeper since the US renewed sanctions, and oil exports have dropped.
"IDF intelligence is successfully monitoring attempts to circumvent the sanctions, and is acting with the relevant factors in the international community," he said.
Operation Protective Shield is meant to neutralize tunnels crossing over from Lebanon into Israel, which are "a cornerstone" in Hezbollah's strategy, Heiman said in the closed-door meeting.
As for the danger of the situation in the north escalating, he said "Hezbollah has had the statistical firepower for years, but they do not have the industrial ability to convert and manufacture accurate weaponry.
The chances for a war are low, Heiman posited, because it is not in the interest of Israel's enemies at the moment.
However, the potential of information technology to "disrupt, design and create" could lead to an escalation. At the same time, these technological developments create opportunities on multiple fronts in between wars.
4.
ITALIAN GOVERNMENT LEADER MATTEO SALVINI VISITS ISRAEL
BY 

LISA PALMIERI – BILLIG, JERUSALEM POST CORRESPONDENT
 DECEMBER 11, 2018 07:34
Italian Deputy Prime Minister and right-wing League party leader Matteo Salvini attends a news conference at the Foreign Press Club in Rome, Italy December 10, 2018. . (photo credit: REUTERS/TONY GENTILE)
Asked whether he would propose moving the
 Italian Embassy
 from Tel Aviv to Jerusalem, he replied smiling, "Let me make this journey in peace for now. You know my views, we can talk again when I return, although I am not the Prime Minister or President of Italy."
At the international press meeting in Rome, Interior Minister Salvini defended Italy's much criticized new laws restricting residence permits to "political refugees" while cancelling those for "humanitarian or economic" reasons. He cited statistics regarding illegal migrants who practice criminal activities such as trafficking drugs, prostitution, and unauthorized commercial activities, but also those of the large percentage of integrated, productive, tax-paying immigrants in Italian society. He believes that controlled migration is a weapon against the criminal life-threatening business of the gangs who get paid by desperate refugees to make crossings into Italy from Libya on flimsy rubber rafts.
A letter was published Monday in "La Repubblica", signed by 100 Italian Jews demanding Salvini publicly condemn "the acts of antisemitism and aggression against foreigners, Romas and migrants by Rightist movements and parties in Italy and the rest of Europe."  While, in contrast to countries like France and Belgium, antisemitism very rarely becomes violent in Italy, a silent vigil was organized Monday by Jewish Community and municipal authorities on a Roman street where 20 "stumbling stones" cemented on the sidewalk in memory of victims of Nazi-Fascism 80 years ago, had been vandalized, ripped off and robbed.
5. 
RESTORATION WEEKEND PANEL: RELIGIOUS LIBERTY UNDER ATTACK
David Horowitz and Tony Perkins unravel the Left's hatred of Christians.
December 11, 2018
Frontpagemag.com
Mark Tapson: It's a big topic.  I'm sure they'll have a lot to say, but we'll try to leave time for some questions, for some Q&A.  First, Tony Perkins.  He's a veteran Marine, former police officer, ordained minister, and a pro‑family and pro-life political leader as a former Louisiana state representative.  He is the longest-serving President of the Family Research Council, which I'm sure you've heard of, and the other gentleman, I think some of you may have heard of – David Horowitz – founder of the Freedom Center, prolific author, the left's most feared and hated apostate, and a tireless intellectual warrior for conservatives.  Ladies and gentleman, please welcome them both up to the stage.
David, I'm going to start with you, though.  You've written a book coming out in February, which Chris Ruddy mentioned.  Its entitled Dark Agenda – The War to Destroy Christian America.  I want to just set the scene if I may with a quote from it.  It goes like this, "When the first amendment was adopted in 1791, the principle that Congress shall make no law prohibiting the free exercise of religion was plainly understood by every American including law makers and judges.  Today the free exercise of religion has ceased to be a guaranteed right in America.  Instead, it has become a battlefield."  So, before we examine how we got to this point, in what ways do we see religious freedom under attack today?
David Horowitz: Well, it's under attack all over.  Let me just give a little background of Chris Ready's response.  He came up with the idea.  He said it might be interesting to have an agnostic Jew former radical write about the war against Christians, and I tended to look at it as a pretty much secular person but with a lot of respect for religious people.  As a parochial issue, religious freedom is under attack.  The attack goes like this, those of you that have been to Washington know there is a Capitol visitor's center that paid $680‑odd billion dollars to build, and they systematically expunged all of the religious roots of this country from the visitor's center.  They did it to Lincoln's desk.  There is no bible on it.  There's an In God We Trust and they shod it so you can't see In God We Trust.  They gave the country a different, I forget, the motto.  It's really something obscure, anti-religious. You would never know the name of this person.  What I discovered in doing the book is that the essence of this country, the core principles that make us Americans, the idea of pluralism, the idea of equality of all people is rooted in the Protestant Reformation.  Ninety-eight percent of the people who settled this country and created America were Protestants, believing Protestants, and 1.9 percent were Catholics, and there were a couple of Jews.  There are really two core doctrines of the Protestant Reformation.  One is the salvation by faith because Christians understand that the source of all our social problems is us, individuals, very important.  We are flawed.  That's why we have checks and balances in our government because they understood that the people in government are just the same people causing the problems except they have a lot more power, and so they were more dangerous.
The second doctrine was the priesthood of all believers as the Protestant Reformation was a revolt against the Catholic Church.  The Catholic Church was selling indulgences.  If you want to get into heaven, you have to go through them.  Like, whether you're going to heaven or hell, you have to go through Atlanta, but the Church was the institution, and there were these governments in Europe that favored one or established a religion and then they persecuted the other religions.  So the priesthood of all believers is a revolutionary doctrine, and it is why we have pluralism and why we have this notion of equality.  It's each individual and their creator, and as I point out in the book, especially to my late friend, Christopher Hitchens, who went on a very misguided war against God, this country could only have been created by Protestants.  It could not be created by atheists like Christopher because what makes this country this country is the idea that we are endowed by a Creator with certain unalienable rights.  If there is no Creator, the government gives the rights and they take them away, so this was a revelation for me that the doctrine of religious freedom in the first amendment is the core of what it means to be American, and our global enemy, which is Islam, is conducting a campaign which Tony can tell you more about because he's on the committee for international religious freedom.  Their goal is to reinstitute the blasphemy laws that outlaw anything but Islam, which is what our forefathers, the Protestants, were escaping in Europe essentially; their form of Christianity was a form of blasphemy. Its relentless.
How many of you are familiar with the baker in Colorado?  This is a man, just the kind of attack from what I call vigilante gays. The activist gays are different from Milo, from most gays actually who basically just want to be accepted, and they went after this baker because he was a Christian baker and that he's very famous.  It's a masterpiece bake shop, and he said when they came in, that they wanted him to make a cake for their gay marriage, and he said I will make you any cake you want but I could no more have a cake that symbolized gay marriage than I could one that was anti-American because it's against my religious conscience, and they conducted a campaign to destroy his business.  It cost him something like $170,000 in legal fees.  The Supreme Court finally ruled that their attacks were discriminatory, but he's still under attack.  They go in deliberately, and when they wanted him to make a cake the same, and this was backed 100 percent by the Obama Administration. I picked this because it seemed like a little modest thing.  The guy has a bake shop, but it's a war.  That's the way they fight it.
Tapson: Tony, did you want to add anything to that about the Protestant roots?
Tony Perkins: Yeah, I going to jump in by I didn't want you to take my mic and that I'd have to take to court and sue you.  Actually, I wanted to add to David's point, because it's very significant.  The last point about the baker because that's a key part of the Protestant ethic, and Samuel Huntington, former Harvard professor, the late Harvard professor, wrote about that.  In terms of Protestants, they saw their work as an extension of their worship.  In fact, in the New Testament, it says whatever you do, whether you eat or drink, do all onto the glory of God, and they came here to the United States not just for the freedom of worship, which is a term that the Obama Administration used.  It's also a term that is used even by the more progressive Muslim countries, freedom of worship, much different than the freedom of religion.
The freedom of religion is the ability to live your life according to your faith whether it's in the marketplace, whether it's in the training of your children.  It extends to every aspect of life, and that's where we see the great conflict right now over religious freedom in the marketplace – the baker at Masterpiece Cake Shop.  That's just one of many cases.  In fact there's a couple of more cases pending before the Supreme Court in similar occupations.  There is a bakery out of Oregon.  They've appealed to the Supreme Court to take their case as well.  It is the ability to live and conduct your business according to your faith.  Huntington and others have argued that is why America has been so successful is that we didn't work for work alone, but we work for something greater than ourselves and that's what makes our economy work.  It doesn't mean that everybody shares that viewpoint, but it is the foundation of America's ethic that is unique to this country, and that is really what's at stake.  It spills over into our democratic process, our republic.  It spills over into the marketplace, into our education system, into our home.  All of that is at stake in this debate over religious freedom.
Tapson: David, you mentioned a minute ago about freedom of conscience being, as you put it in the book, "the cornerstone of American pluralism and that it makes possible our diversity and everyone's equality under the law, our ability to coexist."  Well, diversity and coexistence – why would the left find any of that objectionable?  What is driving the left's animus against religion?
Horowitz: Heresy.  The reason the left hates Christians is because it hates America.  Pelagius believed that sin was against human nature, that to commit a sin you have to go against your nature.  That basically people were good at heart, and therefore Pelagius believed that the Catholic Church believed that if you were a devout Christian and just followed the morality, the path that Jesus laid out, then we could create heaven on earth.  We would solve all human problems, and St. Augustine was the voice of the church and the doctrine of the church was that sin was built into all of us, with references to original sin.  The sin of Adam and Eve, which is the sin of pride, which is their arrogance, remember the serpent, who was a Leftist, tells them if you eat of the tree of the knowledge of good and evil–if you know evil, you shall be as God, and this is the Left.  The Left is the Pelagiun heresy.  The Left believes that people are good and some mystical entity called society is bad, but society is only a reflection of who we are, and so it's really a counter crypto-religion and that's why it's really a fight to the death.
My book concludes with–and I had a discussion with Tony before I didn't realize it was as different as it was– that the salvation was I see it of our country at this moment was the election of Donald Trump and evangelical Christians were responsible for that.
Perkins: We're not responsible for everything.  Actually, Dave and I were talking about that earlier, and I get this question repeatedly.  Two years after the election I still have reporters trying to shame evangelicals for supporting Donald Trump, and my response is: what was the alternative?  Hillary Clinton?  Give me a break.  Most of us were not with Donald Trump in the primary, but when it came down the general election we had a choice between Barack Obama on steroids and in high heels or we had Donald Trump, because Hillary Clinton was just going to accelerate the programs and policies of Barack Obama, and what I have said is that Barack Obama and Hillary Clinton are responsible for driving evangelicals into the arms of Donald Trump because for 8 years he systematically attacked everything that we believed in and our ability to live according to our faith, and we are two years after the 2016 election, and I make no apologies for supporting Donald Trump and continuing to support him.  I think he is the best thing that has happened to this country and has saved this republic.
Horowitz: It was a natural confrontation.  Christians understand that we're all sinners, so there's a certain latitude in that depending on the degree of your sins, and Obama is a Marxist trader and believes a believer in an earthly redemption carried out by politicians who have enough power that they can put you in gulags when you disagree with them.  Obama comes from the same background that I did, but he never left.
Tapson: There was one faith-based website, I can't remember which one it was, but they had described Obama as America's most biblically hostile President.  Would you say that's pretty accurate?
Perkins: It was not indifference which we're accustomed to from political figures.  This was outright hostility.  I mean going after the Little Sisters of the Poor, an order of nuns who care for the least of these, forcing them, I mean it's nonsensical just on its face, forcing them to provide for contraceptives in their healthcare plan.
Horowitz: They're all in taking care of very elderly poor people.  It's a heroic story, the Little Sisters of the Poor.
Perkins: And the Jack Phillips, the cake bakers, the florist, the coaches, the list goes on, and what's happened is Barack Obama opened the door of outright hostility.  I'll give just kind of an example.  Prior to Barack Obama's election, and I've been at FRC for 15 years and I do a lot of media, television, anyone want to venture what network I was on the most prior to Barack Obama's election?  I was actually hardly ever on Fox.  I was on MSNBC more than any of network, followed by CNN, followed by Fox.  I haven't been on MSNBC in 8 years because they don't want to have a conversation.  Barack Obama, they came out of the closet as the opposition party to America and to conservatism with the election of Barack Obama, and we see that continuing with Donald Trump as President.  The media is no longer objective reporters.  They are the opposition party in America and they are out front about that, and what he has done is basically waved the flag to every leftist group in America to attack, and at the center of that attack, the crosshairs are on Orthodox religious expression and now we see coming up actually before the Supreme Court.  The Supreme Court agreed to take a case which is a very significant case.  They'll be hearing this term.  It's the Bladensburg cross case.  Some of you may have heard of that.  It's in Bladensburg, Maryland.  It's called the peace cross.  It's been there for 94 years.  It's a World War I monument.  It's a 40‑foot tall cross.
The significance of this case is if the lower court ruling prevails and this cross has to be taken down because it's on city property or county property, this would mean the crosses in Arlington and every other memorial would have to be eventually because of the precedent setting nature of this case could be and most probably would be torn down.  Now, what's behind this?  Well, we see the exclusion.  We've seen this progression of the exclusion of religion from the public square.  You may have seen a couple of weeks ago after the shooting in California in Thousand Oaks where again people said we're praying for the victims, which is a compassionate and a normal response.  It doesn't stop there but you pray.  Well, the media outright mocking Christians for prayers, that's all designed to silence the religious voice in America.  Monuments are a reminder.  In fact in the Old Testament, were you see these monuments that were erected after significant events whether it was the crossing of the Jordan or other events, those were for subsequent generations so that they would look back and remember what was this about.  They're systematically seeking to tear those down because they have already eradicated the teaching of that in our schools, so now any reflection of our past in that Christian heritage that we have as a nation will also be removed.  It's a very significant case.  First Liberty Institute is the one handling the case, and arguments will probably be sometime this spring with a decision in the summer.
Horowitz: In wiping out of religious presence began with the prayer and the schools' decisions in the 60s, and one of things I did in my book was to look at the people who were responsible for driving prayer out of the schools and the most significant figure was somebody you might know they had name, Madalyn Murray O'Hair, was a lunatic.  What you may not know is right before she launched this campaign to drive religion out of the schools, she went to Europe with her family to defect to the Soviet Union.  This was in the middle of the Cold War.  She referred to America as a gulag run by New York Jewish bankers.  That's who Madalyn Murray O'Hair was.  And I hate it when people call them liberals because liberals, except for the man we're going to honor tonight, Alan Dershowitz, that's the only liberal.  Liberals are vindictive bigots, is what they are, but I can't remember if it was 6 or 9.  The vote was even 7 to 2 or 8 to 1 in her favor.  The Supreme Court is the most dangerous branch of government.  It's completely undemocratic.  I mean these are all appointees.  None of them are elected.  They have lifetime jobs.  In taking it the Supreme Court does, it's such a weapon for the left.  It means that tiny minority, like anybody who would think that Madalyn Murray O'Hair should be listened to, can change the fundamental law of the land.  Of course, there is a series of religious right.  Religious people tended until 1973 to stay out of politics.  Religious right was created by the Roe v. Wade decision, which was another atrocity that the court put through.  They invent rights that aren't in the constitution and they assert them and then this whatever it is 7 or 8 people decide for a country of 200 or 300 million without going through legislative debate.  I mean we have courts.  We have legislatures.  We have state legislatures.  There are ways to adjudicate these issues and make compromises.  This was the design of the Founders.  In my view, I'd be happy if the Supreme Court were just stripped of all its review power.
Tapson: The left continually uses this phrase "wall of separation between church and state" to bludgeon religious freedom.  Can you talk about that supposed wall?
Perkins: Well, it's a phrase taken from a private letter that Thomas Jefferson wrote to a group of Baptists, and Baptists are always discontent.  I'm a Baptist.  They were a minority at the time.  Actually they happen to be the majority religion now in terms of the Protestant largest denomination.  At the time they were the smallest, and they were contacted that they were going to be forced to fund the competition down the street and that the government would lean on them, and Thomas Jefferson said no.  There's a wall of separation between the state reaching into the business of the Church.  We've reversed that now and where they used that to say that the Church cannot reach into and influence state, and so it's often misapplied but it is used almost as Silly Putty and it's stretched to when pastors speak out that they're violating the separation of church and state, but they can't.  They're not the state, but it deals more with the establishment clause more accurately stated of the government established in a religion and that's really what's at heart in this case I just mentioned.  Is a monument recognizing the sacrifice of veterans, is that an over entanglement by the government in establishing a religion?  I don't see how a monument which for nearly 100 years has stood, and no one's ever said a word about it. Now all of a sudden it's a violation of the establishment clause of the constitution.
This goes back to the court that David was talking about, and if you look at every significant case that involves religion, these issues have not been dealt with by a legislative body, whether it goes back to 1962 and '63, prayer and bible in the school, whether it was abortion, whether it was the ten commandments coming out of the classrooms or coming out of the courtrooms or in the most recent decision on the redefinition of marriage.  These are moral issues, spiritual issues that were not dealt with by the congress or legislative body.  In fact, the opposite.  The American people very clearly spoke out on the issue of marriage but yet the court circumvented our process of how we arrive at consensus and mandated and imposed a verdict on the American people by one vote and that's why in part it was part of 2016 election with that vacancy on the court.  It brought it forward not as a theoretical issue but a very practical and real issue and it was a number one issue for evangelicals in their voting for Donald Trump and Mike Pence was the Supreme Court, and I believe we saw it from the left's perspective in the Kavanaugh hearings.  I was there.  Unbelievable.  In fact, when he was at the court being sworn in, they literally were clawing at the door of the Supreme Court.
Horowitz: These are dangerous, dangerous people.
Perkins: It should show us what's at stake.  They know what's at stake.  It is their ability to impose their world view on America.  The court is the only way they can do that.
Audience Question: I'm wondering if you believe that the Muslim God, Allah, is the same as the Christian God and plays the same role as the Creator that we were just recognizing as the essence of this country that gives us these rights and how you would feel and whether you want to see Muslim symbols of their religion in all of the public places as well, 40 feet high, etc.?
Horowitz: I don't presume to know who God is.  I can't answer the first part of your question, but according to the Prophet Muhammad, the Muslim god wants to see all Jews exterminated in so many words and has an attitude towards all other religions which is imperialistic and wants to suppress them, and they've killed in the name of Allah half a million Christians and Yazidis in the last decade, so no.  I don't think it's quite the same thing.  When Islam undergoes a reformation and treats women as human beings and when it renounces its imperialistic designs on the rest of the world, yeah, then it would be the same thing.
Perkins: As a Christian, I do not believe that.  I believe that as Jesus said, that I am the way, the truth, and the light.  No man comes to the Father but by me.  That is not the beliefs of the Islamic faith.  I believe in religious freedom and as a Christian I'm not afraid to stand and debate the tenants of the Christian faith with anyone else of any other, and that's what is unique about America is that we can have people come to the forefront but what has not allowed us to fully express our faith in this country is that there has been a handicap placed on Christians, whether it's been through court decisions or whether it's been through this political correctness imposed on our schools where we feel like we have to give advantage to minority religions.  I think they have every right to practice their faith in this country, and if they can win over a majority of Americans to believe the way they do, then….
Horowitz: God help us.
Perkins: Exactly, but I do not think that we should arbitrarily limit the freedoms of people just because of the faith that they have.  I believe that America even in the marketplace of ideas it works for faith too, because I feel firmly in the Christian faith as we have seen that it produces the best results, that if we have the ability to proclaim that faith and debate the merits of that faith we will prevail.
6. 
Australia reportedly readying to recognize Jerusalem
Australian Prime Minister Scott Morrison speaks in a Sydney suburb, Nov. 22, 2018. (AP/Mark Metcalfe)
By World Israel News Staff
Australia's Morrison government is expect­ed to formally recognise Jerusalem as Israel's capital following a cabinet meeting Tuesday, according to The Australiannews site.
Australia's Conservatives website heralded the decision as "another great result for the Conservative Party which has been running a petition for recognition of Jerusalem as Israel's capital," reported it was "unclear" if the government would only recognize the western part of Jerusalem or settle on a broader definition. .
A decision on moving Australia's embassy from Tel Aviv may be delayed, however, the site reported.
"Sources confirmed that it was likely a consular office would be established in Jerusalem as a sign of support for Israel until the full embassy was relocated," the Conservatives site said.
On October 15, Australian Prime Minister Scott Morrison revealed the possibility of moving the embassy in a telephone conversation with Prime Minister Benjamin Netanyahu.
"I'm very thankful to him for this. We will continue to strengthen ties between Israel and Australia," Netanyahu tweeted.
Morrison received criticism from 
Palestinians and several Muslim
 countries, with Indonesia reportedly warning that if Australia moved its embassy to Jerusalem it could harm trade negotiations between the two countries.
If Australia moved its embassy it would join a growing list of countries that have done so, starting with the United States in May.
The Conservatives website said, "Conservative Party leader Cory Bernardi has told Paul Murray Live on Sky News the embassy move makes sense.
7. 
US Embassy in Congo Closed for a Week Due to ISIS Threat
By Theodore Bunker    |   Tuesday, 04 December 2018 10:43 AM
The U.S. embassy in the Democratic Republic of the Congo has been closed for more than a week after U.S. intelligence learned that a group connected to the Islamic State of Iraq and Syria planned on making an attack, 
CNN
reports.
Although ISIS is not known to have much hold in the DRC, unnamed U.S. officials said that ISIS operatives could have been planning on gaining entry to the country.
According to those sources, the embassy was closed on Nov. 24 after they received "credible and specific information of a possible terrorist threat against US Government facilities in Kinshasa."
The embassy is scheduled to reopen on Tuesday.
According to Reuters, the closure came after a group of Tanzanians who were a part of a Ugandan Islamist group known as the Allied Democratic Forces were arrested last month.
The DRC is currently holding elections, which will take place on Dec. 23, and is in the midst of battling an Ebola outbreak, one of the worst of its kind in history with 426 cases reported and 245 people dead.
A spokesperson for the State Department told CNN that the closure didn't "adversely impacted the United States support to our ongoing efforts there regarding containing that Ebola outbreak."
8. Και τώρα "ΕΝΔΙΑΜΕΣΟ… ΞΕΛΑΜΠΙΚΑΖ"!
"ΗΤΑΝ ΒΡΩΜΙΑΡΗΣ ΚΑΙ ΤΟΝ ΕΛΕΓΑΝ ΤΖΗΛΟ"!
Δεν έχει υπάρξει πιο βρόμικο, ανήθικο, διεφθαρμένο πρωτάθλημα απ' αυτό!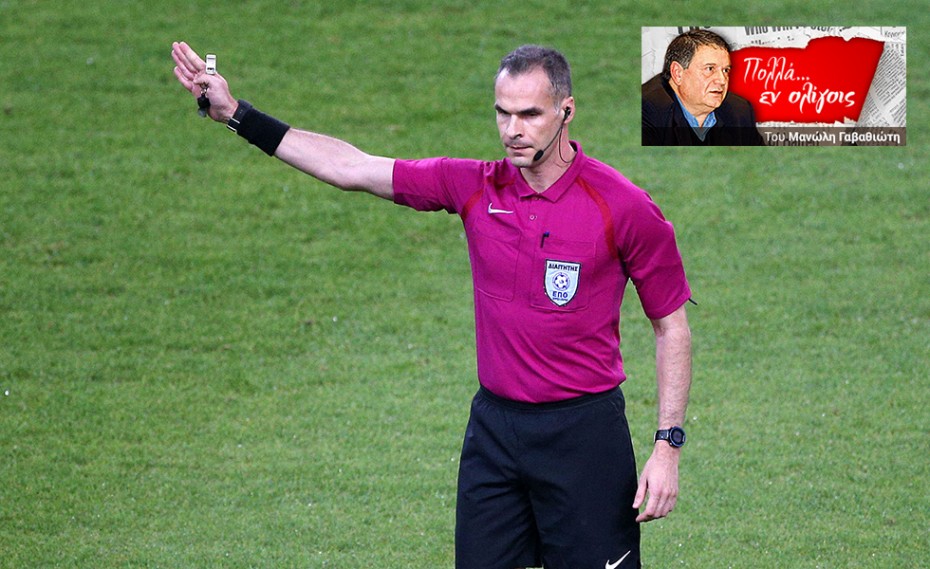 *** ΤΟ ελληνικό πρωτάθλημα απέκτησε νέο χορηγό : * ΠΡΟΚΕΙΤΑΙ για την «Ko3a Hoctpa», επενδυτικού κολοσσού εκ Γεωργίας ***
*** «Πέρυσι, πριν τον αγώνα Ξάνθη – Ολυμπιακός, έγραφαν ότι ο Ρώσος είχε δώσει ένα μύριο γιά Μελιόπουλο * ΠΩΣ γίνεται φέτος πάλι φέτος, πριν τον αγώνα Ξάνθης – Ολυμπιακού να … ξαναγόρασε τον Μελιόπουλο με 700 χιλιάρικα ;» ( Dimitri Malitsis )
ΣΤΟΝ τόπο πού ανθεί η φαιδρά πορτοκαλέα, φίλε, όλα γίνονται * ΑΚΟΜΑ και να διαμαρτύρεται ο … Μπάοκ για τη διαιτησία !
*** ΕΔΩ και δύο αγωνιστικές έπαιζαν χαβαλέ με ανοιχτά τα πόδια * ΚΑΙ τώρα, με Ολυμπιακό έπαιζαν σαν αφιονισμένοι * ΤΙ να λέει, άραγε, ο «πωλών τοις μετρητοίς» ; * ΕΧΕΙ καμία εξήγηση να μας … ανακοινώσει ; ***
ME ΧΟΡΗΓΟ ΤΗΝ…. KO3A HOCTPA!
ΤΖΗΛΟΣ, ΤΣΑΜΟΥΡΗΣ, ΚΟΤΣΑΝΗΣ ΚΛΠ ΔΕΝ ΕΙΝΑΙ Η ΝΟΣΟΣ, ΑΛΛΑ ΤΑ ΣΥΜΠΤΩΜΑΤΑ ΤΗΣ
*** ΟΤΑΝ ακόμα δεν έχει καλά – καλά συμπληρωθεί το πρώτο μισό του πρωταθλήματος και ήδη υπάρχουν ομάδες πού έστω «σκέπτονται» την αποχώρηση, δεν είναι καθόλου δύσκολο να αντιληφθούμε την ΠΟΙΟΤΗΤΑ και την ΑΞΙΑ αυτού του πρωταθλήματος * ΘΕΩΡΩ το πρωτάθλημα Σούπερ Λίγκας 2018 – 2019, ως το πιο ΔΙΕΦΘΑΡΜΕΝΟ, το πιο ΑΝΑΞΙΟΠΙΣΤΟ, το πιο ΑΝΗΘΙΚΟ και ΠΛΑΣΤΟΓΡΑΦΗΜΕΝΟ, όλων των εποχών !
*** ΕΧΟΝΤΑΣ ζήσει και βιώσει επαγγελματικά τα πιο δύσκολα χρόνια του ελληνικού ποδοσφαίρου, την δυναστεία των Βαρδινογιάννηδων, τα πέτρινα χρόνια του Ολυμπιακού, τις δωροδοκίες και τα αίσχη της Αεκ, με τις διακοπές αγώνων, αλλά και τις πιο σκοτεινές στιγμές της ελληνικής διαιτησίας, μπορώ ανεπιφύλακτα να επιβεβαιώσω : * ΝΑΙ, είναι το πιο ΒΡΟΜΙΚΟ πρωτάθλημα όλων των εποχών και … απ' όλες τις μπάντες !
*** ΒΕΒΑΙΩΣ, όλα όσα είδαμε και … απολαύσαμε να συμβαίνουν στην Ξάνθη, από την εκ των «φιλικότερα διακείμενων στον Μπάοκ» τοπική ομάδα, σ' αυτήν εδώ την εφημερίδα τα είχαμε γράψει και ξαναγράψει πολλές μέρες πριν * ΚΑΙ εγώ προσωπικά, και άλλοι συνάδελφοι, σε άλλες στήλες * ΤΑ γράφαμε και τα ξαναγράφαμε * ΔΕΝ είναι άλλωστε τίποτα μπερδεμένα, ή πολυσύνθετα προβλήματα * ΑΠΛΑ πράγματα είναι * ΔΥΟ και δύο κάνουν τέσσερα είναι * ΠΟΤΕ δεν κάνουν τρία ή πέντε
*** ΑΣΦΑΛΩΣ, το ότι επαναλαμβάνουμε πάντα τα ίδια πράγματα, μετά από κάθε αγωνιστική, μπορεί να οδηγήσει σε συμπεράσματα όπως : * Α) ΕΙΜΑΣΤΕ εμμονικοί * Β) ΒΛΕΠΟΥΜΕ φαντάσματα * Γ ) ΠΛΑΘΟΥΜΕ ιστορίες με το μυαλό μας * Δ ) ΠΡΟΣΠΑΘΟΥΜΕ να παραμυθιάζουμε τον κόσμο * Ε ) ΔΙΑΣΤΡΕΦΟΥΜΕ σκοπίμως την εικόνα των πραγμάτων για να … «καλύψουμε τις ευθύνες της διοίκησης του Ολυμπιακού» ! ΚΑΙ διάφορα άλλα, παραλλαγές των προηγουμένων
*** ΣΕ όλα αυτά, μόνο μία θέση μπορώ να πάρω * ΟΠΟΙΟΙ αναγνώστες ΠΙΣΤΕΥΟΥΝ κάτι από τα παραπάνω, πολύ ευχαρίστως να ΜΗ ΜΑΣ ΔΙΑΒΑΖΟΥΝ * ΑΣ δοκιμάσουν αλλού, π.χ. στο ΦΩΣ, πού σίγουρα τα βλέπει αλλιώς τα πράγματα * ΕΚΕΙ υπάρχουν και οι κατάλληλοι δημοσιογράφοι να αναλύσουν τα πως και τα γιατί
ΓΙΑΤΙ Ο ΤΖΗΛΟΣ ΕΙΝΑΙ Ο … «ΚΑΜΕΝΟΣ» ΤΗΣ ΔΙΑΙΤΗΣΙΑΣ!
*** ΠΑΜΕ τώρα στο προσκήνιο * ΓΙΑ μία ακόμη φορά στην λειτουργία του φετινού πρωταθλήματος, πρωταγωνιστής ήταν η ΔΙΑΙΤΗΣΙΑ * ΑΥΤΗ τη φορά, βασικός πρωταγωνιστής ήταν ο Τζήλος * ΤΙ εστί Τζήλος ; * ΑΠ' ό,τι ξέρω, παλιός ποδοσφαιριστής – νομίζω στόπερ – του Απόλλωνα Λάρισας, πού αυτή τη στιγμή μάλιστα προηγείται στο πρωτάθλημα της Β' Εθνικής και πάει φουλ για Σούπερ Λίγκα * ΕΚΕΙ, ο Τζήλος είχε συμπαίκτη του τον Βασίλη Μόρα, πού αργότερα [πήγε στην Αεκούλα
*** Ο ΤΖΗΛΟΣ, όμως, είναι ένα ΣΥΜΠΤΩΜΑ της αρρώστιας, δεν είναι Η αρρώστια * ΕΙΔΙΚΑ για την πάρτη του, όπως τον έχω κόψει στα παιχνίδια πού τον είδα, δεν είναι ακριβώς διαιτητής * ΘΑ έλεγα ότι αντιποιείται την ιδιότητα του διαιτητή * ΚΑΤΙ σαν … Καμμένος της διαιτησίας δηλαδή * ΠΩΣ ο Καμμένος φοράει όποια στολή γουστάρει, ανάλογα με την περίσταση * ΠΟΤΕ του στρατηγού, πότε του ναυάρχου, πότε του … αεροπόρδου * ΑΚΟΜΗ και του … ιπτάμενου των ειδικών μονάδων το σήμα έχει φορέσει Καμμένος * ΧΩΡΙΣ αιδώ * ΧΩΡΙΣ προσχήματα * ΧΩΡΙΣ ντροπή
*** ΠΟΥ βεβαίως, αν δεν ήταν διορισμένος υπουργός, αλλά απλός ιδιώτης, δεν θα μπορούσε να φορέσει καμία * ΑΜΕΣΩΣ θα τον τσουβάλιαζαν και θα τον έστηναν στο σκαμνί με την κατηγορία της αντιποίησης αρχής * ΕΤΣΙ και ο Τζήλος * ΔΙΑΙΤΗΤΗΣ πραγματικός δεν είναι, ούτε και θα γίνει ποτέ * ΠΑΝΤΑ θα είναι ένα διαιτητάκι, υποκείμενο στις εντολές, τις διαταγές και τη γραμμή ανωτέρων του * ΑΠΛΑ πράγματα
Η «ΕΥΝΟΙΑ» ΣΤΟΝ ΟΛΥΜΠΙΑΚΟ ΠΟΥ ΑΠΟΔΕΙΚΝΥΕΙ ΣΚΟΠΙΜΟΤΗΤΑ
*** ΦΥΣΙΚΑ, δεν πρόκειται να επαναλάβω τις φάσεις πού αδίκησε τον Ολυμπιακό, διότι είναι πλέον πασίγνωστες * ΘΑ αναφερθώ στη φάση πού ΕΥΝΟΗΣΕ τον Ολυμπιακό, διότι ΝΑΙ, υπήρξε και μία φάση πού ΕΥΝΟΗΘΗΚΕ ο Ολυμπιακός από απόφαση του Τζήλου * ΕΙΝΑΙ η φάση στις καθυστερήσεις του αγώνα, πού ο Τζήλος ΕΠΡΕΠΕ να δείξει ΚΟΚΚΙΝΗ στον Σισέ * ΑΛΛΑ δεν την έδειξε, παρά τον άφησε μέσα στον αγώνα – για ελάχιστα λεπτά ακόμα – προκειμένου να μην τελειώσει ο Ολυμπιακός με εννέα παίκτες
*** ΗΞΕΡΕ λοιπόν ΤΙ ΕΚΑΝΕ ο Τζήλος, πολύ καλά * Η ΣΚΟΠΙΜΟΤΗΤΑ είναι έκδηλη, όχι μόνο Σ' ΑΥΤΗ τη φάση, αλλά ΑΠ' ΤΗΝ ΑΡΧΗ του αγώνα * ΟΛΑ υπέρ της Λάρισας ! * ΤΙΠΟΤΑ υπέρ του Ολυμπιακού * ΔΙΟΤΙ αυτή είναι η ΓΡΑΜΜΗ, αυτό είναι το ζητούμενο, αυτή είναι η αποστολή, πού έπρεπε να φέρουν σε πέρας ο Τζήλος και η παρεούλα του
*** Ο ΤΖΗΛΟΣ δεν απέβαλε τον Σισέ, «για το ξεκάρφωμα», πού λένε * ΔΕΝ τον απέβαλε, για ΝΑ ΕΧΟΥΝ ΚΑΙ ΚΑΤΙ ΝΑ ΓΡΑΨΟΥΝ τα … «δικά μας παιδιά», «πάνου» και «κάτου» * ΚΑΙ τι θα γινόταν δηλαδή αν απέβαλε τον Σισέ, όπως και ΕΠΡΕΠΕ να πράξει ; * ΑΠΛΑ, ο παίκτης δεν θα έπαιζε εναντίον της Λαμίας στο Καραϊσκάκη * ΔΗΛΑΔΗ, χέστηκε η φοράδα στ' Αλώνι * ΤΩΡΑ όμως πού τον άφησε μέσα, επίτηδες, μπορεί να λέει σ' αυτούς πού τον κατηγορούν : * «ΕΙΔΑΤΕ, πού με μαλώνετε ; * ΧΑΡΗ σας έκανα και δεν απέβαλα τον Σισέ * ΒΛΕΠΕΤΕ πόσο δίκαιος είμαι, έτσι ;»
*** ΕΙΠΑΜΕ, όμως * Ο ΤΖΗΛΟΣ ΔΕΝ ΕΙΝΑΙ η νόσος * ΟΥΤΕ ο Τσαμούρης, ο Κοτσάνης, ο Παπαπέτρου και οι άλλοι, γνωστοί και μη εξαιρετέοι * Η ΝΟΣΟΣ είναι ΑΛΛΗ * ΕΙΝΑΙ η κατά τραγική ειρωνεία λεγόμενη … «εξυγίανση» και οι παραφυάδες της * ΜΙΑ εκ των οποίων, η ισχυρότερη, το εκ Πορτογαλίας ΛΑΜΟΓΙΟ Περέιρα * ΘΑ τα ξαναπούμε και γι' αυτόν
Όταν έχεις γράψει η μεγαλύτερη μ@@@κία στην ιστορία του αθλητικού Τύπου, δεν μπορείς να χλευάζεις ένα Σάββα Θεοδωρίδη
Ο ΑΛΕΞΗΣ, Η ΜΠΑΡΤΣΕΛΟΝΑ ΚΑΙ… ΤΟ ΜΑΘΗΜΑ ΤΟΥ ΣΙΣΕ ΑΠΟ ΤΟΝ ΖΗΣΗ ΒΡΥΖΑ!
*** ΑΠΟ εξαιρετικά ΑΝΗΘΙΚΟ, ΔΙΑΣΤΡΟΦΙΚΟ και ΠΡΟΣΒΛΗΤΙΚΟΤΑΤΟ άρθρο πού ανέβηκε στο γνωστό sdna.gr : «Ο ΟΛΥΜΠΙΑΚΟΣ έχει διολισθήσει στο προτελευταίο στάδιο του σουρεαλισμού * ΤΟ τελευταίο θα είναι, όταν βάλουν να καταγγείλει τον σκοτεινό ρόλο του Θεόδωρου Θεοδωρίδη, ο …Σάββας Θεοδωρίδης» * ΤΟ υπογράφει ο Αλέξης Σπυρόπουλος και βεβαίως τον χαρακτηρίζει
*** Ο ΑΛΕΞΗΣ Σπυρόπουλος έχει χαρακτηρισθεί και ως ο άνθρωπος πού έγραψε την ΜΕΓΙΣΤΗ Μ@@@ΚΙΑ στην ιστορία του αθλητικού Τύπου εν Ελλάδι ! * ΣΥΓΚΕΚΡΙΜΕΝΑ, μετά από τον αγώνα Παναθηναϊκός – Μπαρτσελόνα 0-3, είχε αποδώσει όλες τις ευθύνες στον … Τζιμπρίλ Σισέ, τον οποίο κατηγορούσε πως «δεν μάρκαρε όσο έπρεπε τον Πουγιόλ και τον Πικέ, δεν τους πίεζε και έτσι δεν βοήθαγε στην αμυντική λειτουργία της ομάδας»
*** ΚΑΙ ιδού το απίστευτα ΗΛΙΘΙΟ απόφθεγμά του : * «ΕΔΩ συνιστάται εγκλεισμός στην Παιανία, βιντεοθεραπεία από το Euro 2004 και απαγόρευση εξόδου, ώσπου να μάθει ο Σισέ πως έπαιζε τη θέση ο Ζήσης Βρύζας» !!!
*** ΑΥΤΑ είχε γράψει τότε ο Αλέξης Σπυρόπουλος, πού νομίζει σήμερα πως είναι σε θέση να χλευάσει τον Ολυμπιακό και τον γίγαντα Σάββα Θεοδωρίδη * ΝΑ τον χαίρονται αυτοί πού τον πληρώνουν για να τα γράφει αυτά * ΚΑΙ … περαστικά σε όσους τον διαβάζουν
«ΦΙΛΟΙ» ΚΙ' ΕΧΘΡΟΙ ΕΠΕΣΑΝ ΠΑΝΩ ΤΟΥ ΠΡΟΒΑΛΟΝΤΑΣ ΤΟΝ ΩΣ … ΥΠΕΥΘΥΝΟ ΤΗΣ ΙΣΟΠΑΛΙΑΣ!
ΠΟΙΟ ΗΤΑΝ ΤΟ ΛΑΘΟΣ ΤΟΥ ΝΤΑΝΙΕΛ ΠΟΝΤΕΝΣΕ !
ΡΙΧΝΟΥΝ ΤΙΣ ΕΥΘΥΝΕΣ ΣΤΟΝ ΠΑΙΚΤΑΡΑ ΓΙΑ ΝΑ ΚΑΛΥΨΟΥΝ ΤΟΝ ΤΖΗΛΟ ΚΑΙ ΤΗΝ … KO3A HOCTPA
*** ΞΙΦΟΥΛΚΗΣΑΝ, κάποιοι εναντίον του Ντανιέλ Ποντένσε, θεωρώντας τον, ούτε λίγο, ούτε πολύ, μοναδικό υπεύθυνο για την ισοπαλία του Ολυμπιακού στην Ξάνθη * ΚΑΙ γιατί τα έβαλαν με τον Ποντένσε ; * ΜΑ επειδή έτσι, ΠΙΣΤΕΨΑΝ ότι μεταθέτουν τις ευθύνες από τη ΔΙΑΙΤΗΣΙΑ του Τζήλου και την ko3a hoctpa σε έναν από τους πιο ΦΙΛΟΤΙΜΟΥΣ και ΑΓΩΝΙΤΙΚΟΥΣ ξένους ποδοσφαιριστές του Ολυμπιακού
*** Ο ΠΟΝΤΕΝΣΕ, λένε, ευθύνεται γιατί με την αποβολή του άφησε τον Ολυμπιακό με δέκα παίκτες, στο πιο κρίσιμο σημείο του αγώνα * ΜΑΛΙΣΤΑ, μέχρις εδώ, σωστό * ΟΜΩΣ, ΚΑΝΕΝΑΣ τους δεν λέει ΤΙ ΠΡΟΗΓΗΘΗΚΕ μέχρι ο Ποντένσε να αφήσει την ΟΡΓΗ και την ΑΓΑΝΑΚΤΗΣΗ του να ξεσπάσουν με προβολή του ποδιού του πάνω στον αντίπαλό του * ΔΕΝ γράφουν τίποτα για τις ΠΡΟΚΛΗΣΕΙΣ πού ΑΝΕΧΤΗΚΕ ο Ποντένσε, για το ΚΛΟΤΣΙΔΙ πού έφαγε, για τα ΧΤΥΠΗΜΑΤΑ εν ψυχρώ, πολλά εκ των οποίων ΕΚΤΟΣ φάσεως
*** ΑΠΕΥΘΥΝΟΜΑΙ στους οπαδούς του Ολυμπιακού και όχι στον οποιονδήποτε ΑΡΔοΜΜΕμέ, από τους ΠΛΗΡΩΜΕΝΟΥΣ με ΡΟΥΒΛΙΑ ΤΣΑΤΣΟΥΣ της ΤΣΑΡΙΚΗΣ ΑΥΛΗΣ * Ο ΠΟΝΤΕΝΣΕ, εκτός από ένας από τους σούπερ ταλαντούχους ποδοσφαιριστές πού διαθέτει ο Ολυμπιακός, είναι και ένα παιδί ΥΠΕΡΗΦΑΝΟ, ΦΙΛΟΤΙΜΟ, ΘΑΡΡΑΛΕΟ και αρκετά ΕΥΑΙΣΘΗΤΗ ΠΡΟΣΩΠΙΚΟΤΗΤΑ, πού παίζει πάντα για να κερδίσει * ΔΕΝ του αρέσει να χάνει, ιδίως με ΒΡΟΜΙΚΟΥΣ τρόπους και γι' αυτό πολλές φορές το πάθος του γίνεται νεύρα και η αντίδρασή του είναι ανάλογη της πρόκλησης πού υφίσταται
*** ΑΥΤΟ βεβαίως, το έχουν τσεκάρει και οι ΕΧΘΡΟΙ της ομάδας, πού βλέπουν τον Ποντένσε ( όπως και τον Σισέ, πού έχει ίδια χαρακτηριστικά ) σαν ένα ΑΔΥΝΑΜΟ σημείο στην ερυθρόλευκη ομάδα * ΣΕ όλους σχεδόν τους αγώνες του Ολυμπιακού, εκτός ή και εντός έδρας, παρατηρείται από την αρχή να ΧΤΥΠΑΝΕ ΑΛΥΠΗΤΑ τον Ποντένσε οι αντίπαλοι πού έχουν αναλάβει το μαρκάρισμά του, γιατί ΞΕΡΟΥΝ πολύ καλά πως ΜΟΝΟΝ ΕΤΣΙ έχουν πιθανότητες να τον εξουδετερώσουν
*** ΤΑ ίδια περίπου ισχύουν και για τους προσωπικούς αντιπάλους του Σισέ, πού πέφτουν πάντα πάνω του με ΒΡΙΜΙΚΟ τρόπο και προσπαθούν εξ αρχής να τον κάνουν να εξεγερθεί και να αντιδράσει * ΟΛΑ και ΠΑΝΤΑ, βέβαια, με την ανοχή ασυνείδητων διαιτητών, πού προφανώς ΕΧΟΥΝ ΠΑΡΕΙ το γράμμα, να μην εμποδίζουν τους αντιπάλους των Ποντένσε και Σισέ στην εκτέλεση του ανήθικου έργου τους
*** ΠΡΟΣΩΠΙΚΑ, και μετά την εξέλιξη πού όλοι είδαμε, θεωρώ ότι πράγματι ο Ποντένσε έκανε ένα μεγάλο λάθος * ΤΟ πόδι του σηκώθηκε και προτάθηκε μεν, αλλά ΔΕΝ ΧΤΥΠΗΣΕ, ούτε καν ΑΚΟΥΜΠΗΣΕ, τον βρομιάρη της Ξάνθης * ΑΥΤΟ ήταν λοιπόν το ΛΑΘΟΣ του Ποντένσε * ΤΟ σήκωσε πού το σήκωσε, έκανε πού έκανε την παράβαση ( τιμωρείται η πρόθεση ) ας του ΚΟΠΑΝΑΓΕ μια γερή σκαριά στην κοιλιά, να του γινόταν ΜΑΘΗΜΑ, εκείνου και ΜΗΝΥΜΑ για τα επόμενα ποδοσφαιρικά κατακάθια πού θα συναντήσει σ' αυτό το ΣΟΥΠΕΡ ΣΑΠΙΟ και ΑΝΗΘΙΚΟ πρωτάθλημα
ΟΤΑΝ Η … ΚΡΙΣΗ ΤΟΥ ΔΙΑΙΤΗΤΗ ΠΟΙΚΙΛΕΙ ΑΝΑΛΟΓΩΣ
*** ΓΙΑ να φτάσει ο Μπάοκ στην ανατροπή του σκορ με τη Λάρισα, έπρεπε να υποδείξει ο διαιτητής Κοτσάνης πέναλτι σε φάση όπου δεν αποδεικνύεται ανατροπή * ΑΠΟ τη στιγμή πού δίνει το πέναλτι, η κίτρινη κάρτα είναι σωστή * ΟΜΩΣ, η Λάρισα έμεινε με δέκα παίκτες, διότι αυτή ήταν η δεύτερη κίτρινη για τον Καρανίκα, με την πρώτη να είναι ΑΝΥΠΑΡΚΤΗ και μόλις στο πρώτο δεκάλεπτο του αγώνα
*** ΤΑ πέναλτι αυτού του τύπου, αυτά δηλαδή πού δεν είναι κραυγαλέα, αλλά του είδους των «είναι και δεν είναι» τίθενται στην κρίση του διαιτητή * ΤΟ θέμα όμως είναι πάτα ΠΩΣ διαμορφώνεται αυτή η περίφημη … διαιτητική κρίση * ΟΠΟΤΕ, έχουμε το καταπληκτικό * ΟΤΑΝ η κρινόμενη φάση είναι υπέρ του Μπάοκ, η κρίση του διαιτητή λέει πέναλτι * ΟΤΑΝ είναι υπέρ του Ολυμπιακού, η κρίση λέει … «παίζετε» * ΑΠΛΑ πράγματα, είπαμε!
9.
Statement from the Press Secretary
December 10, 2018
Since President Donald J. Trump's first day in office, he has remained resolute in his commitment to defend the American people from the threat of terrorism. In October, the President signed a comprehensive National Strategy for Counterterrorism, which details the Administration's approach to defeating ISIS and other extremist groups at home and abroad.
Today, President Trump has taken a decisive step to counter one of the gravest dimensions of the terrorist threat – the prospect that ISIS and other extremist groups could attempt to use Weapons of Mass Destruction (WMD) against the United States. By approving the National Strategy for Countering WMD Terrorism, President Trump has emphasized the urgency of placing chemical, biological, radiological, and nuclear weapons beyond the reach of the world's most dangerous people. This strategy is the first-ever comprehensive, public description of the United States Government's approach to combating WMD terrorism.
The President's new strategy has three core elements. First, the United States will lead global efforts to close off terrorists' access to WMD and related materials. Second, the United States will apply consistent pressure against terrorist groups that seek to obtain and use these weapons, including by targeting terrorist WMD specialists and facilitators. Third, as an insurance policy, the United States will strengthen our defenses against WMD threats at home and abroad.
Taking these steps will reduce the likelihood of the most destructive weapons falling into the hands of the world's most dangerous terrorists, and reasserts the President's promise to do whatever is necessary to protect Americans.
10.
Trump Agrees to Boost Pentagon's Budget to $750 Bln in 2019 – Reports
07:48 10.12.2018
MOSCOW (Sputnik) – US President Donald Trump agreed with Defense Secretary Jim Mattis's proposal to increase the Defense Department's funding to $750 billion in 2019, local media reported, citing sources in the US administration.
According to the CNN broadcaster, Trump abandoned the idea of reducing the Defense Department's financing and green-lighted the allocation of $750 billion to the agency following a meeting with Mattis and a number of US congressmen last week.
Last week, Trump said that the US defense spending was "crazy" and expressed hope for holding talks with Russian President Vladimir Putin and Chinese President Xi Jinping in the future in order to put an end to "uncontrollable arms race."
Thus, the Defense Departments budget for the next year would exceed the current spending by $80 billion.
The US defense budget for fiscal year 2019, which began on October 1, includes the re-establishment of the US Space Command. It also prescribes the US Missile Defense Agency to begin work on deploying systems to track and intercept ballistic missiles in space. According to the document, the development and deployment of a Sustainable Space Sensor Architecture should be completed before 2023, while the missile interceptor system may be deployed later.
In October, Trump said the United States was creating a space force to catch up with China and Russia.
© Sputnik
11.
Accused Russian Spy in US Reaches Deal to Plead Guilty
By Ken Bredemeier December 10, 2018
An accused Russian spy held by the United States on charges of infiltrating Republican Party circles to provide information to Moscow has reached a deal with prosecutors to plead guilty, court records showed Monday.
Maria Butina, who was arrested in July and detained since then, is set to appear in a Washington court as soon as Tuesday, although the criminal offenses to which she is expected to plead guilty were not disclosed.
The 30-year-old Butina had pleaded not guilty to allegations that she acted illegally as an unregistered agent of the Russian government, using a Russian group she called Right to Bear Arms to build ties to the most powerful U.S. gun lobby, the National Rifle Association, in an effort to promote the Republican Party in the U.S.
Butina allegedly developed a personal relationship with an NRA-linked Republican activist, Paul Erickson, and lived with him. Butina also enrolled as a graduate student at American University in Washington where she earned a master's degree in international relations earlier this year.
But the U.S. Justice Department alleged that Butina was a "covert Russian agent" who maintained connections with Russian spies in a mission aimed at penetrating "the U.S. national decision-making apparatus to advance the agenda of the Russian Federation." They alleged that her work in the U.S. was directed by a former Russian lawmaker who was sanctioned by the U.S. Treasury Department for his alleged ties to Russian President Vladimir Putin.
Her attorneys said in the court filings that the case against her has now been "resolved."
Butina's social media accounts showed her mingling with senior U.S. politicians and posing with firearms at national gun shows.
The Butina case is separate from special counsel Robert Mueller's ongoing, 19-month investigation into whether President Donald Trump's 2016 campaign colluded with Russia to help him win and whether, as president, Trump obstructed justice to try to thwart the probe.
12.
Senior IDF brass head to Russia to update Moscow on Hezbollah
 December 10, 2018
Israeli brass are traveling to Moscow to brief Russian military officials on the Hezbollah terror tunnels the IDF discovered along Israel's northern border with Lebanon.
By Associated Press and World Israel News Staff
Senior Israeli military officers are flying to Moscow to update their Russian counterparts about an operation launched last week to "expose and thwart" Hezbollah tunnels designed to launch attacks within Israel's borders.
The Israeli military issued a statement Monday saying the officers would depart Tuesday "to provide an update regarding Operation Northern Shield and other operational issues."
Israel has discovered at least two tunnels since launching the operation last week that were built by Hezbollah to carry out attacks against Israel.
Russia and Israel have maintained a hotline to coordinate operations and prevent any collisions between warplanes over neighboring Syria.
Israel frequently carries out airstrikes against Iran and its allies in Syria to prevent sophisticated weaponry from reaching Hezbollah in Lebanon.
Hezbollah is an Islamic terror group that receives the bulk of its support from Tehran, but also maintains a vast international criminal network that traffics in illegal narcotics and money laundering.
While the United Nations resolution that helped end the 2006 Israel-Lebanon war specifically prohibits Lebanon from permitting the terror group to arm itself, Hezbollah has amassed a massive arsenal of missiles in the intervening years and operates within Lebanon's government in an official capacity.
Hezbollah's stated mission is to eliminate Israel. It has been defeated in every armed conflict with the Jewish state to date
13.

I
srael slams Lebanon for turning blind eye to Hezbollah
 December 10, 2018
Lebanese President Michel Aoun, center, Lebanese Prime Minister Saad Hariri, right, and Lebanese Parliament Speaker Nabih Berri, left. Israel held Lebanon's leaders responsible for Hezbollah's activities in their country on Monday. (AP/Hussein Malla)
IDF Spokesman Brig. Gen. Ronen Manelis accused the Lebanese government and Lebanese army of ignoring Hezbollah's activity.
By World Israel News Staff
IDF Spokesman Brig. Gen. Ronen Manelis, lambasted the Lebanese leadership and the Lebanese army for closing their eyes to Hezbollah activity in the country, Israel's Mako news site reports Monday. The IDF spokesman said Lebanon was in fact directly responsible for Hezbollah's development to the north of Israel's border.
Manelis' remarks appeared in the London-based Arabic newspaper Asharq Al-Awsat.
"The continuation of this activity will lead to a deterioration in security and what will happen to Lebanon will be twice what happened in Dahieh in Beirut during the 2006 Lebanon War," Manelis said, referring to the Shiite neighborhood in south Beirut which housed Hezbollah's headquarters, destroyed by Israel in that war.
Manelis said that Israel is prepared to operate inside Lebanon and destroy whole areas, placing the responsibility not only on Hezbollah but also Lebanon's leadership, its president, prime minister and chief of staff, according to Makonews. Manelis said they are shutting their eyes to the fact that Qasem Soleimani, leader of the Iranian Revolutionary Guards, is sending order to Hezbollah from Tehran to act against Israel.
"Suleimani is sitting satisfied in Tehran, [Hezbollah's Nassan] Nasrallah in Beirut and both are holding the Lebanese people hostage," Manelis said, referring to the residents of southern Lebanon, where tunnels have been dug under their homes.
"Some of the official Lebanese forces are cooperating with Hezbollah and are considered partners in the activity. Everyone is responsible for any deterioration that could occur," Mako quotes Manelis saying in the Arabic paper.
Manelis sent the message that Israel is prepared for any reaction from Hezbollah, noting that alongside Israel's combat engineers who are working to uncover the tunnels were Israel's air, sea and land forces ready for any eventuality.
"We have been through 12 years of quiet with Lebanon since the 2006 war, we want this quiet to last another 12 years, and more than that for 20 and 25 years, but we are determined to eliminate the security threat that poses a threat to us," Manelis said.
The IDF spokesman said that Hezbollah's threat to conquer Galilee would have been limited at best. They would have succeeded in conquering a village or threatening "a small section of Route 90," he said, adding that Israel didn't dismiss the threat either. "We prepared ourselves for a harsh, powerful and resounding response to any such attempt," Manelis said.
"The Iranians who do not find money to save millions of Iranians from the economic crisis, and Hezbollah, which does not find enough money to pay its wounded from the war in Syria, have spent tens or perhaps hundreds of millions of dollars on building tunnels, which are considered to be central weapons in the war against Israel," Manelis said, Mako reports.
14.
Justice Minister: Annex Samaria settlement in response to attack
December 10, 2018
Justice Minister Ayelet Shaked said normalizing the legal status of the Israeli town of Ofra should be one response to last night's terror attack.
By World Israel News Staff
On Monday, Justice Minister Ayelet Shaked called on Prime Minister Benjamin Netanyahu to make the Israeli town of Ofra in Samaria officially part of Israel.
She made her remarks in response to a drive-by shooting that left six injured, including a pregnant woman at a hitchhiking station near the town on Sunday night.
"The terrorists' goal is to kill us in order to break our spirit. In the face of [PA President Mahmoud Abbas's] 'price of terrorism,' we must set a price of our own: Every terror attack will strengthen the settlement rather than weaken it, and every potential terrorist will know in advance that the settlement will be registered in his name," Justice Minister Shaked said.
The town of Ofra, founded in 1975, was one of the first Jewish towns established in Judea and Samaria after Israel conquered the territory in the Six Day War in 1967. It includes 700 homes, of which 500 face legal issues, either having been built on private land or without proper permits, according to a defense ministry report.
The ministry of defense had unveiled plans earlier this year to correct the issue, according to The Jerusalem Post.
15.

Elite Hezbollah unit intended to lead Galilee assault
December 10, 2018
Hezbollah's Radwan Unit was tasked with leading the assault on the Galilee.
By Jack Gold, World Israel News
The exposure of Hezbollah's tunneling efforts by Israel's Operation Northern Shield has brought renewed attention on the "elite" Hezbollah force that would have let the attack through those tunnels.
The special forces Radwan unit is named after Al-Hajj Radwan, the nom de guerre of Hezbollah's late infamous military chief Imad Mughniyeh, who was reportedly assassinated in a joint Israeli-US operation in Damascus in February 2008.
Hezbollah's Radwan Unit is trained to execute raids and small unit tactics, including ambushes, assassinations, and operations that require deep infiltration.
The unit is secretive and is regarded as professional, able and tough, excelling in the art of clandestine operations, "the pride of Hezbollah leaders," Arab media outlets say.
The unit has accumulated experience while operating in Syria and fighting alongside the army of Syrian President Bashar al-Assad. Its former commander, Hatem Hamadi, was killed in action in Syria in October 2016.
General Qassem Soleimani, commander of Iran's Revolutionary Guard Corps., reportedly personally oversaw the unit's establishment and training.
Israeli daily Maariv reports that the unit's establishment was planned by Mughniyeh immediately after the Second Lebanon War in 2006. He recognized the importance of a special forces unit as a result of that war.
The unit recruited young men with high athletic abilities and an advanced education, and in recent years it has absorbed many young fighters, who were persuaded to join in return for monetary rewards to fight alongside the Syrian regime "in order to protect the Shiite holy sites" in the country.
The unit's arduous training includes running long distances, crawling in mountainous terrain, training in hand-to-hand combat and firearms. The final goal is to prepare the force for a battle with the IDF.
Radwan recruits also receive theoretical and practical courses on military issues inside Lebanon and Iran and study the special methods of close combat fighting.
Despite efforts at secrecy surrounding the unit, Arab media say that the force is led by Haitham Ali Tabatabai, who in October 2016 was placed on America's list of wanted terrorists. Reports claim that Israel tried to kill Tabatabai, known as Abu Ali, more than once
16.

GEN. MCCHRYSTAL'S AFGHAN STRATEGY: 'JUST KIND OF MUDDLE ALONG

'
It's long past time to end the fool's errand in Afghanistan.
December 10, 2018
The former chief of NATO forces in Afghanistan, Stanley McChrystal, was recently asked what the U.S. should do in Afghanistan now. Here is Mc Chrystal's response:
I don't know. I wish I did … If we pull out and people like al-Qaeda go back, it's unacceptable for any political administration in the [United States]. It would just be disastrous, and it would be a pain for us. If we put more troops in there and we fight forever, that's not a good outcome either. I'm not sure what [is] the right answer. My best suggestion is to keep a limited number of forces there and just kind of muddle along and see what we can do.
McChrystal is not alone. Lawrence Sellin pointed out Friday in the Daily Caller that the Chairman of the Joint Chiefs of Staff, General Joseph Dunford, recently said much the same thing:
Were we not to put the pressure on Al-Qaeda, ISIS and other groups in the region we are putting on today, it is our assessment that, in a period of time their capability would reconstitute, and they have today the intent, and in the future, they would have the capability to do what we saw on 9/11.
Dunford added: "If someone has a better idea than we have right now, which is to continue to support the Afghans and continue to put pressure on those terrorist groups in the region, I am certainly open to a dialogue on that."
Right. But the fact is that al-Qaeda and the Taliban and the Islamic State are in Afghanistan, and just biding their time until we leave. Are we going to stay there until the end of time? What we should do is pull out and adopt a strategy modeled after the old containment strategy that was used in the Cold War. I've harshly criticized the foreign policy establishment for retaining old Cold War paradigms and failing to adapt to the new realities of the world, particularly the resurgent jihad, but in this case the wonks would do well to revisit some Cold War history.
What would be contained today would be jihadis: we would focus our efforts on preventing them from ever leaving Afghanistan and sowing mayhem anywhere else, while giving up our quixotic aspirations of Wilsonian nation-building. Accompany that with a robust and unapologetic affirmation of American values (freedom of speech, equality of rights of women, etc.) instead of the support we have given to Sharia in Afghanistan (and previously in Iraq), and an honest acknowledgement of the motivating ideology behind jihad activity, and we might actually start getting somewhere.
But none of this is likely to be done. And meanwhile, RT reported several weeks ago that "a US soldier has been killed and one more wounded in an "apparent insider attack" in Kabul, according to AFP citing NATO mission in Afghanistan. The attacker was reportedly killed." This was just the latest "green-on-blue" attack, in which a member of the American military is murdered by someone who was supposed to be on his side.
One of the elements of the establishment media's rap sheet on me, which supposedly establishes that I'm a bigoted "Islamophobe," is that I've said that there is no reliable way to distinguish jihadis from peaceful Muslims, because peaceful Muslims have not made any particular effort to separate jihadis from their communities. Yet these ongoing insider attacks in Afghanistan prove me correct. These murders keep happening because there is no reliable way to distinguish an Afghan Muslim who supports American troops from one who wants to murder them, and political correctness prevents authorities from making any attempt to do so anyway, because it would suggest that Islam is not a Religion of Peace. And so ever more U.S. troops are sacrificed to this madness.
The fool's errand in Afghanistan has no goal, no end point, no definition of victory. It should have been ended years ago, and should be ended now. What are we fighting for at this point, anyway? The Taliban are never going to surrender. American forces have supervised the implementation of an Afghan constitution that enshrined Islamic law as the highest law of the land. Yet Islamic law is nothing like the democratic principles that we went into Afghanistan to defend (over here) and establish (over there). Sharia institutionalizes the oppression of women and non-Muslims, extinguishes the freedom of speech, and denies the freedom of conscience.
Was that what we were fighting for?
Nonetheless, America continued to pour out her blood and treasure for this repressive state, with no clear objective or mission in view other than a never-defined "victory." No one has defined what victory would look like in Afghanistan. What could it possibly look like? Has the Ghani regime ever allowed women to throw off their burqas and take their place in Afghan society as human beings equal in dignity to men?  Does the Ghani government, or any Afghan government that would follow it, ever intend to guarantee basic human rights to the tiny and ever-dwindling number of non-Muslims unfortunate enough to live within its borders?  Of course not.
And no matter how long American troops stay in Afghanistan, no Afghan regime is ever going to do such things. But nonetheless, we remain there. Muddling along is the order of the day.
*** Robert Spencer is the director of Jihad Watch and a Shillman Fellow at the David Horowitz Freedom Center. He is author of the New York Times bestsellers The Politically Incorrect Guide to Islam (and the Crusades) and The Truth About Muhammad. His new book is The History of Jihad From Muhammad to ISIS. Follow him on Twitter here. Like him on Facebook here.
17.

A BOOK THAT CHANGES THE COUNTERTERROR PARADIGM
How Jamie Glazov's remarkable "Jihadist Psychopath" can break the West out of its suicidal death spiral.
December 10, 2018
Reprinted from PJMedia.com.
It isn't often that a book can revolutionize the general understanding of an entire concept, and can lead to a fresh way of approaching a problem that had hitherto stymied even the most acclaimed experts in the field. Such a book is Jamie Glazov's remarkable Jihadist Psychopath: How He Is Charming, Seducing, and Devouring Us; if heeded, his book could do nothing less than break the West out of the suicidal death spiral in which it seems inextricably caught today.
Jihadist Psychopath is most certainly the first book to tackle head-on, from a new and entirely unexpected angle, the odd phenomenon that has played out with such dreary regularity over the last two decades. After every jihad terror attack, the focus of the international media — and even government and law enforcement officials — is never on telling the truth of what happened and formulating ways to protect citizens more effectively from this threat in the future. Instead, the focus is on Muslim communities as the victims, as if, in a total inversion of reality, the attackers had been non-Muslims targeting Muslims.
This inversion of reality manifests in innumerable ways. There is, immediately after the attack, the flood of news articles about how the local Muslim community is shocked — shocked! — by the attack. We are told that when mosque members first heard about the attack they prayed that the culprit was not a Muslim, and that they didn't know the attacker; if the evidence is unmistakable that they did, we are told he had gotten angry despite the imam having preached peace and tolerance. We are told that this embattled and unjustly blamed community now fears a backlash from racist, redneck, non-Muslim yahoos. We are told that President Trump is largely responsible for the climate of fear in which Muslims in America must live today, and that "Islamophobia" is at record levels.
Even more insidious is how this inversion of reality plays out in both domestic and foreign policy. New York City dropped a successful surveillance program in Muslim communities — despite the fact that two judges had affirmed its lawfulness and constitutionality — after Muslims in New York claimed it unfairly singled them out. The United States has seen countless lives lost and has spent trillions on efforts to win hearts and minds in the Islamic world. We have built schools and hospitals and highways, funded democratic elections, and much more, all predicated on the unspoken but unmistakable assumption that what is broken in the Islamic world is our responsibility, if not our doing. And that it is up to us to make it right.
18.

HOW IRAN TURNED A 'COUNTERTERROR' MEETING INTO A PUSH FOR NEW GLOBAL ORDER
The meeting comes as Gulf Cooperation Council gathers in Riyadh.
DECEMBER 9, 2018 12:22
Iran continues to try to increase its clout in the region and beyond by hosting important high level meetings and portraying the US and its allies as isolated.
A key meeting took place on Saturday in Tehran between Iranian President Hassan Rouhani and officials from China, Pakistan, Russia, Turkey and Afghanistan. Rouhani used the meeting to attack "the US, the West and the Zionist regime," which he claimed are supporters of terrorist groups. As such he leveraged a meeting on terrorism to attack Iran's adversaries. The Tehran meeting came a day before the Gulf Cooperation Council, which consists primarily of western allies, gathered in Riyadh on Sunday.
The gathering of leaders in Tehran was the second "Meeting of the Parliament Speakers on Combating Terrorism and Extremism." According to pro-regime media in Tehran, the meeting also highlighted "regional connectivity." The attendees at the meeting are important because Turkey, Afghanistan and Pakistan are ostensibly US allies, while China and Russia are two of the most powerful global states challenging the US on different fronts. China is engaged in arguments with the Trump administration over trade while Russia is involved in putting pressure on western allies, such as Ukraine, by detaining Ukrainian naval boats, harassing shipping and supporting proxies.
Iran, which is supposed to be under new US sanctions and which the Trump administration has been attempting to confront, showed its ability to arrange a high-level conference in Tehran and slam the US both among American allies and adversaries.
Speaking with the Pakistani National Assembly speaker Asad Qaiser, Iran's leader claimed that the two countries must battle "terrorism" and then said that this would mean "resisting US bullying." Iran wanted to expand relations, Press TV reported.
Iran also sought to reach out to Turkey. This is part of a growing relationship that has developed in recent years, partly over trade but also over security issues relating to Kurdish opposition groups. Speaking with Turkey's Binali Yildirim, the Iranians sought to drive a wedge between Ankara and Washington.
Iran "hailed the Turkish government's positive stance vis-à-vis illegal sanctions imposed by the US against Iran." Iran said that it viewed Turkey's security as important as its own. This is a tremendous statement considering the fact that Turkey and Iran are on different sides of the Syrian conflict, with Turkey supporting the opposition and Iran supporting the Syrian government of President Bashar Assad.
Turkish news site Anadolu Agency also highlighted the meeting, showing its importance to Ankara. It noted that Iran was eager to work on issues such as "banking and energy" as well as security and regional "stability." Turkish media also highlighted a joint exercise between China and Pakistan as well as comments by Iran's foreign minister attacking US arms sales.
Russia is also part of this important and growing counterbalance to the US's role in the region. During a speech on Saturday, Russian President Vladimir Putin said that the world was in a state of transformation and he urged Russia not to lag behind.
19. Jihadist Psychopath
How has it come to be so generally accepted in the West that the jihad against us is all our fault, and that it is we — its victims — who must change our behavior in order to accommodate and appease those who are victimizing us? Glazov's theory in Jihadist Psychopath is as compelling as it is unique: What is playing out on the world stage today is the classic interaction of the psychopath and his victim. The psychopath, Glazov explains, first seduces his victim with a charm offensive. Then, once he has manipulated his prey into giving him what he wants (which is, in essence, the victim's very soul and very self), he affects a posture of wounded victimhood if the victim protests against his mistreatment. He even rewrites the history of their relationship to buttress his spurious scenario.
A case in point: several months ago, American University Professor Akbar Ahmed published a book in which he argued that Europe, increasingly riven with crises caused by the Muslim migrant inundation, actually needs a new al-Andalus — a new dawning of Muslim rule on the continent. Ahmed outrages the historical record by portraying the original Muslim occupation of Spain as the setting of a paradise of multiculturalism, in which Muslims, Jews, and Christians lived together in harmony and mutual respect.
That was never true, and Ahmed's argument, eagerly advanced in all the elite academic circles, is a classic example of how his jihadist psychopath scenario plays out (which is not to say that the mild and elderly Dr. Ahmed is himself either a jihadist or a psychopath). Europe, brutalized and victimized by jihad violence, Muslim rape gangs, skyrocketing crime, and more as a result of mass Muslim migration, is told that it needs yet more Muslims and more Islam, and is supplied with a fictional history of Muslim magnanimity to cinch the case.
And Western analysts fall for it every time. The audacity and insightfulness of Jihadist Psychopath, however, offers a glimmer of hope. Can the victim wake up to how the psychopath is using and manipulating him, and break free? Glazov discusses that at length as well, detailing why it is a most difficult and delicate operation. But in this extraordinary book, he has at least shown the patient why the operation must be performed, which is the first step toward snapping this apparently suicidal civilization out of its delusions.
20.
 ΓΕΝΙΤΣΑΡΙΚΗ "ΒΡΩΜΕΡΗ ΟΧΙΑ"!..  / "ΘΑ ΕΡΘΕΙ Η ΩΡΑ ΣΟΥ"!
(Εδώ ρε βρωμιάρη οι "μπράβοι" σου, αυτοί της… "RENEA", έκλεψαν από τους Κατσιφαίους, την ημέρα που εκτέλεσες τον γιό τους, μέχρι και 2 σακκιά ρόδια, κλπ! Φαντάσου τί είστε ρε Ράμα! Πώς θα σου φαινόταν ο "Μονάρχης" γιός σου να εκτελείτο έτσι στυγνά και στεγνά, από όμοιους των δικών σου φονιάδων, αλλά άλλου… χρώματος ρε πρεζονο-Κλέφταρε);
"ΓΕΝΟΣ ΑΛΒΑΝΩΝ, ΓΕΝΟΣ ΛΗΣΤΡΙΚΟΝ" (ΑΝΝΑ ΚΟΜΝΗΝΗ)
Ακολουθεί άρθρο από το "newsit"
Χαμός στη Χιμάρα! Στα χέρια οι κάτοικοι με υπαλλήλους που πήγαν να γκρεμίσουν τα σπίτια τους
ΔΗΜΟΣΙΕΥΘΗΚΕ:

 11.12.2018 | 20:59
NEWSIT NEWSROOM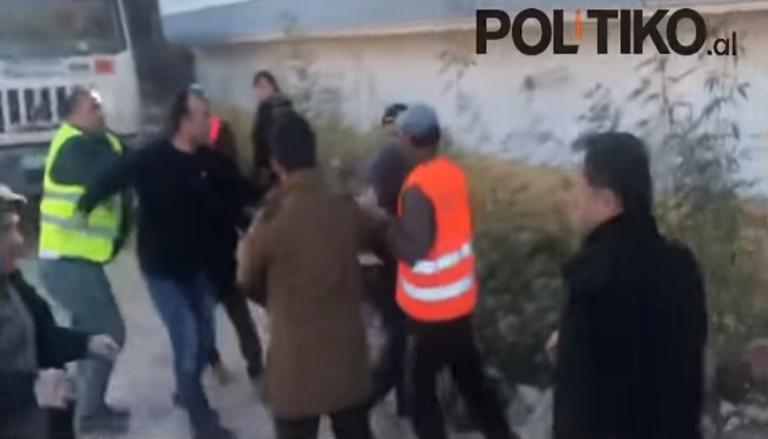 Υπάλληλοι της αλβανικής υπηρεσίας "IKMT" πήγαν με μπουλντόζες στη Χιμάρα για να γκρεμίσουν τα σπίτια κατοίκων. Το νέο πολεοδομικό σχέδιο προβλέπει την παραχώρηση όλων των εκτάσεων από Αυλώνα – Αγ. Σαράντα στο αλβανικό υπουργείο Τουρισμού. Αναβρασμός στην ελληνική ομογένεια στην Αλβανία. Σκληρή ανακοίνωση του υπουργείου Εξωτερικών της Ελλάδας.
Ένταση επικράτησε σήμερα (11.12.2018) στη Χιμάρα, όταν έφτασαν μπουλντόζες για να γκρεμίσουν σπίτια κατοίκων, στο πλαίσιο του νέου πολεοδομικού σχεδίου, που προβλέπει την παραχώρηση όλων των εκτάσεων από Αυλώνα – Αγ. Σαράντα στο αλβανικό υπουργείο Τουρισμού.
Όπως θα δείτε και στο παρακάτω βίντεο, υπήρξαν έντονες αντιδράσεις των κατοίκων, οι οποίοι τους φώναζαν και μάλιστα κάποιοι από αυτούς πιάστηκαν… στα χέρια με τους υπαλλήλους της αλβανικής υπηρεσίας "IKMT". Τελικά, τα πνεύματα ηρέμησαν με την παρέμβαση των ψυχραιμότερων.
Αναβρασμός στην ελληνική ομογένεια στην Αλβανία
Η απόφαση του υπουργικού συμβουλίου της χώρας να παραχωρήσει για τουριστική εκμετάλλευση οικόπεδα που όμως δεν είναι δημόσια, αλλά ανήκουν σε Έλληνες ομογενείς, έχει προκαλέσει αναβρασμό στην ελληνική ομογένεια στην Αλβανία.
Η κίνηση αυτή από την Αλβανία δεν έρχεται φυσικά ως κεραυνός εν αιθρία, καθώς εδώ και καιρό έχει προχωρήσει στην καταπάτηση γης που ανήκει σε ομογενείς, αλλά και στην κατεδάφιση σπιτιών τους, με το πρόσχημα της "ανάπλασης".
Η απόφαση προκάλεσε την αντίδραση του ελληνικού υπουργείου Εξωτερικών, που κάνει λόγο για παραβίαση της σύμβασης για τα ανθρώπινα δικαιώματα, αλλά και δικαστικών αποφάσεων και καλεί την Αλβανία να ανακαλέσει την απόφαση και να επανεξετάσει τον σχετικό νόμο, αποδίδοντας τους τίτλους ιδιοκτησίας στους νόμιμους δικαιούχους τους.
Ολόκληρη η ανακοίνωση του ελληνικού Υπουργείο Εξωτερικών
"Εκφράζουμε την έντονη ανησυχία μας σχετικά με την πρόσφατη απόφαση του υπουργικού συμβουλίου της Αλβανίας να παραχωρήσει αυθαιρέτως στο υπουργείο τουρισμού, προς τουριστική αξιοποίηση, τεμάχια γης που συμπεριλαμβάνουν ιδιωτικές περιουσίες Ελλήνων ομογενών.
Η απόφαση αυτή είναι αντίθετη στην Ευρωπαϊκή Σύμβαση Δικαιωμάτων του Ανθρώπου, αλλά και σε αλβανικές δικαστικές αποφάσεις.
Τόσο αυτή όσο και το δρομολογούμενο προς ψήφιση συναφές νομοσχέδιο, οδηγούν σε κατάφωρη παραβίαση των ανθρωπίνων δικαιωμάτων, συμπεριλαμβανομένων των δικαιωμάτων ιδιοκτησίας της ελληνικής γηγενούς μειονότητας στην Αλβανία. Παρόμοιες ενέργειες δεν συνάδουν με τις διακηρυγμένες ευρωπαϊκές φιλοδοξίες της Αλβανίας και είναι αντίθετες στις σχετικές υποχρεώσεις της.
Καλούμε την αλβανική κυβέρνηση να ανακαλέσει τη συγκεκριμένη απόφαση και να επανεξετάσει το νόμο, μεριμνώντας ώστε να αποδοθούν άμεσα τίτλοι ιδιοκτησίας σε όλους ανεξαιρέτως τους νόμιμους ιδιοκτήτες.
Το Υπουργείο Εξωτερικών θα συνεχίσει να παρακολουθεί την εξέλιξη της υπόθεσης αυτής, επαναλαμβάνοντας την προσήλωσή του στην οικοδόμηση σχέσεων εμπιστοσύνης και συνεργασίας με τη γείτονα Αλβανία".
Με πληροφορίες από echedoros-a.gr
21. ΘΑ ΜΑΣ ΠΕΙ ΚΑΝΕΙΣ ΓΙ' ΑΥΤΟΥΣ ΤΟΥΣ Κους ΤΟΥ ΠΑΡΑΚΑΤΩ "ΠΡΟ ΗΜΕΡΩΝ" ΠΡΩΤΟΣΕΛΙΔΟΥ, ΑΝ ΑΥΤΟ ΦΥΣΙΚΑ ΕΙΝΑΙ ΑΛΗΘΕΙΑ; ΑΝ ΔΕΝ ΕΙΝΑΙ,ΠΟΥ ΕΙΝΑΙ ΟΙ… ΕΙΣΑΓΓΕΛΕΙΣ; ΤΙ ΛΕΩ ΤΩΡΑ, Ε;
"ΑΠΟΤΣΟΓΛΑΝΟΠΟΙΗΣΗ ΤΩΡΑ ΚΑΙ ΕΘΝΙΚΗ ΚΥΒΕΡΝΗΣΗ ΞΑΝΑ"!!!
"ΧΑΙΡΕΤΕ"!
"ΕΛΛΗΝΑΣ"
-/-
ΥΓ.
1. Θα ακολουθήσει σύντομα ηλεκτρονική επιστολή μας στον Κο ΤΡΑΜΠ, σχετικά με τις διώξεις κατά του "ΕΛΛΗΝΙΣΜΟΥ", στην Β. Ήπειρο!..
[ΠΡΟΕΔΡΟΣ ΤΡΑΜΠ: Η μοναδική ελπίδα του ακόμα πραγματικά "ΕΛΕΥΘΕΡΟΥ ΚΟΣΜΟΥ", πριν αρχίσει και ΕΠΙΣΗΜΩΣ(!!!) η υλοποίηση της εντολής της "ΠΑΓΚΟΣΜΙΟΠΟΙΗΣΗΣ", (λέγε με "Διεθνείς Εβραίοι"), για αλλοίωση Κρατών ή ακόμα και για εξαφάνιση ολοκλήρων λαών,  μετά τις 19-12-2018 και το… ΜΑΡΑΚΕΣ].
2. Επίσης και "2 λόγια" για τα παιδιά του ΡΤΕ!
-/-