1. 
Local Jewish Organizations Prepare for Earthquakes
Following Southern California's 6.4 magnitude earthquake on July 4 and a 7.1 earthquake on July 5, Jewish schools, synagogues and organizations around Los Angeles are taking extra precautions to prepare for additional temblors and other natural disasters. 
American Red Cross Los Angeles Region Emergency Preparedness Educator and Public Information Officer Naomi Goldman told the Journal, "We can't predict or prevent all these natural disasters, but there are things people can do to make them better prepared to survive a disaster." 
The Red Cross proposes three simple steps to prepare for emergency disasters: 
1. Put together a kit containing supplies for at least three days, including a gallon of water per person per day, nonperishable food, a flashlight and extra batteries, a first aid kit, medications and copies of important documents, such as identification papers, bank account records and insurance policies. 
2. Make a plan in case you're separated from your family and propose what to do if you need to evacuate. 
3. Be informed about possible disasters and emergencies that may occur depending on where you live and work, and take first aid, CPR and AED (Automated External Defibrillator) courses to be prepared if help is delayed. 
"We are overdue for a large earthquake and we have no real meaningful predictor to know when it's going to happen," Goldman said. "All I can say is use the time you have now [to prepare]."
The Journal also spoke with a number of local Jewish organizations to see what steps they have undertaken in preparation for the "big one." 
The Jewish Federation of Greater Los Angeles
"This federation and our building on Wilshire Boulevard were devastated in the [1994 Northridge] earthquake," Federation President and CEO Jay Sanderson said. "The building, when it was rebuilt, was seismically retrofitted and [it's] as safe as any building could be in the city during an earthquake. Over seven years ago, our federation created the Community Security Initiative (CSI), which is designed to keep the Jewish community safe from all kinds of threats, and as part of that initiative, we created an early-warning system and a communications system. Earthquake preparedness is unique because it's connected to the structure in which you work. [It's] something that you have to build in." 
To protect the 300 people who work in the building on any given day, Sanderson ensures staff participate in periodic training and "we have taken all the steps that we could when we built this [new] building to make it as safe as possible."
Westside Jewish Community Center (JCC) 
"We worked hard on establishing an emergency response procedure that includes earthquakes … and [we do] trainings with students, children and staff on what the procedure is, how to prepare, what to do in case of an earthquake," Westside JCC Executive Director Brian Greene said. "It's part of being in school; it's very natural for them." 
In case of emergency, the JCC has established multiple advanced security measures, such as "a building-wide public address system, a communications system to be able to reach parents — it's a web-based system, so we can get to it from anywhere — and an emergency texting system to all of our staff," Greene said.  "You can't live in Southern California and not put a high priority on earthquake preparedness." 
Temple Beth Am
To protect the 500 people in its building throughout the day, Senior Rabbi Adam Kligfeld said, "We have an active safety and security team … and they are thinking about the entire campus and its readiness for all sorts of emergencies. While living in California, you're always nervous about potential earthquakes. It hasn't been on the radar so much in the last few years, yet the last set of earthquakes has raised our attention to it and it's going to be a focus moving forward — listening to best practices out there for securing a building and also specifically what to do when the building is most full. We're at the cusp of beginning to explore that." 
B'nai David-Judea 
"After this recent [earthquake], we notified the congregants via email of the authority guidelines that are out there in multiple documents — stop, drop and cover — and we made them applicable to our facility," Security Committee Chairman Lawrence Handman said. "We have professional security guards, numerous physicians [in our congregation], first aid kits around the building, and [volunteers who will] notify what's happening, assess the circumstances and lead [evacuations if necessary].
"We have mobile phones in strategic locations in the building. We're an Orthodox synagogue so many people don't carry their phones. And we do have evacuation drills from time to time." 
Milken Community Schools
"We continuously maintain and monitor our emergency preparedness supplies and the structural integrity of our facilities," Director of Operations and Safety Nathan Humphreys said in an email. Humphreys added that it's crucial to "[solidify] a communications and emergency response plan in order to swiftly and deliberately respond in an emergency. Having emergency supplies on hand to sustain students, staff, faculty and the campus in a disaster is paramount. Periodic inspections of these supplies are conducted as items expire." 
With a total of 950 people in the building per day, Milken ensures that preparedness drills are conducted on a consistent basis to engage students and faculty in the safety of the school, but "we will be increasing the frequency [of] our education efforts regarding earthquake preparedness," Humphreys said. 
Shalhevet High School
"We undertook a project to make sure we have enough emergency supplies in the event of an earthquake for [the 280] students and faculty who could be on campus during such an event," Chief Operating Officer Sarah Emerson said in an email. The supplies, which include emergency lighting, food, water, hygiene and comfort supplies, "are kept in accessible areas and are monitored for expiration," Emerson added. In the new Shalhevet building, earthquake, fire and lockdown drills are conducted regularly. "In light of the most recent earthquakes, we plan to include earthquake education in our faculty orientation programming," Emerson said. "[We] are constantly looking for ways to improve our security in consultation with experts." 
YULA Boys High School 
"In response to the two earthquakes that recently took place, we're thankful that no one was hurt here, and our leadership team is revisiting our emergency protocol to make sure that everything is up to date," Head of School Rabbi Arye Sufrin said. "We're increasing our emergency supplies and making sure that [they] have not expired. This year at orientation, there will be a focal point on making sure that everyone is up to date on our emergency procedures. … The ideal plan is that we should only ever have to practice these drills." 
For more information from the Red Cross on how to build an emergency kit, visit the website. 
---
Melissa Simon is a senior studying journalism at the University of Wisconsin-Madison and a Jewish Journal summer intern. 
2. 
US Spy Chief Dan Coats to Resign
By VOA News
July 28, 2019
U.S. President Donald Trump has announced his national intelligence chief, Dan Coats, is resigning after two years on the job and frequent policy clashes with the White House.
Coats tendered his resignation in a letter to Trump dated Sunday.
Trump tweeted Sunday that Coats will step down August 15. He thanked Coats for "his great service to our country." He said he will nominate Texas Republican Congressman and Trump loyalist John Ratcliffe as his replacement.
Trump described Ratcliffe as a "highly respected" former U.S. attorney who will "lead and inspire greatness for the country he loves."
Ratcliffe criticized last week's testimony of special counsel Robert Mueller before the House Judiciary Committee.
He said he agreed with Mueller's conclusions that Russia's efforts to meddle in the 2016 presidential election were "sweeping and systematic."
But he excoriated Mueller for including the asterisk in his report that explicitly said Trump was not exonerated.
"Can you give me an example other than Donald Trump where the Justice Department determined that an investigated person was not exonerated because their innocence was not conclusively determined?" Ratcliffe asked Mueller.
The former special counsel responded, "I cannot, but this is a unique situation."
Ratcliffe shot back: "You can't find it, because – I'll tell you why – it doesn't exist."
Trump was often critical of U.S. military and civilian intelligence agencies, especially when they concluded that there was no question about Russian meddling in the 2016 presidential election.
Coats has been the Director of National Intelligence (DNI) since March 2017. He frequently disagreed with Trump on a number of highly publicized intelligence matters, including U.S. policy toward Russia, North Korea's nuclear weapons program, and whether Iran violated the 2015 nuclear deal that Trump later abandoned.
In July 2018, in his most public rift with Coats and the intelligence community, Trump stood beside Russian President Vladimir Putin and publicly said he doubted U.S. spies' assessment that Russia had tried to interfere in the election, declaring that Putin had vigorously denied it.
Coats afterward issued a statement reiterating the conclusion that Moscow had indeed worked to sway the election results. Shortly afterward, while onstage at a conference, Coats was visibly surprised by an announcement that Trump was planning on inviting Putin to Washington.
"That's going to be special," Coats said, later apologizing and saying he had not meant to be disrespectful.
In December 2018, Coats drew up a report on the November 2018 midterms elections which put Russia in line for possible sanctions for "influence activities and messaging campaigns targeted at the United States".
But, it's not clear whether sanctions were ever applied. A subsequent report from the U.S. Justice Department found "no evidence to date that any identified activities of a foreign government or foreign agent had a material impact".
Less than two weeks ago, Coats announced the creation of an office to oversee election threats. The election threats executive (ETE) would serve as the DNI's main adviser "on threats to election security" and will "coordinate and integrate all election security activities, initiatives, and programs" across the intelligence community and other government agencies, according to a statement released by Coats.
VOA's National Security Correspondent Jeff Seldin contributed to this report.
3. 
Arrow Weapon System Successfully Engages Ballistic Missile Target
19-NEWS-0006
July 28, 2019
The Israel Missile Defense Organization (IMDO) of the Directorate of Defense Research and Development (DDR&D) and the U.S. Missile Defense Agency (MDA) completed a successful flight test campaign with the Arrow-3 Interceptor missile.
Flight Test Arrow-01 demonstrated the Israeli Arrow Weapon System's ability to conduct a high altitude hit-to-kill engagement. Interceptor tests were conducted that successfully destroyed target missiles. These tests were conducted at Pacific Spaceport Complex-Alaska (PSCA) in Kodiak, Alaska.
The Arrow-3 Interceptor successfully demonstrated an engagement capability against the exo-atmospheric target during the test. Although not part of the Israeli architecture, a U.S. AN-TPY2 radar participated in the test. Preliminary analysis indicates that test objectives were successfully achieved.
The Arrow Weapon System is a central part of Israel's multi-layer defense system. The defense system is based on four operational layers: Iron Dome Defense System, David's Sling Weapon System, the Arrow-2, and the Arrow-3.
"These successful tests mark a major milestone in the development of the Arrow Weapon System," said MDA Director Vice Adm. Jon Hill. "This unique success in Alaska provides confidence in future Israeli capabilities to defeat the developing threats in the region. My congratulations to the Israel Missile Defense Organization, our MDA team, and our industry partners. We are committed to assisting the Government of Israel in upgrading its national missile defense capability to defend the State of Israel from emerging threats."
IMDO Director, Moshe Patel: "Ten challenging years of development have culminated in this moment: the Arrow 3 weapon system completed a test campaign, during which an Arrow 3 interceptor completed full interception of the target. This is an extraordinary operational and technological achievement for the State of Israel, made possible by thousands of employees, engineers and officers from the Ministry of Defense, Israeli defense Industries, Israeli Air Force and our US partners. In addition, the fact that the tests were conducted in Alaska, tens of thousands of kilometers away from Israel, is another significant achievement that demonstrates the operational capabilities of the Arrow 3 system to successfully face any threat."
Israel Ministry of Defense Media Contact: Orna Simchoni-Ofer, 972-3-6975546, dover@mod.gov.il
MDA Media Contact: Heather Cavaliere, 256-503-7802, Heather.Cavaliere@mda.mil.
4. 
Trump's Pick for Intelligence Chief is Longtime Loyalist
By VOA News
July 29, 2019
U.S. President Donald Trump's choice for the next director of national intelligence is an ardent supporter of the president who was harshly critical of former special counsel Robert Mueller during his congressional hearing last week.
John Ratcliffe, a third-term congressman from Texas, wrote on Twitter that he was "deeply grateful" to the president for the nomination to replace Dan Coats, adding, "President Trump's call to serve in this role was not one I could ignore."
Ratcliffe was first elected to serve in the House of Representatives in 2014 and holds important posts on the House Intelligence and Judiciary committees. He's backed Trump on everything from Brett Kavanaugh's nomination to the Supreme Court to the president's hardline immigration policies, and has voted to repeal the Affordable Care Act and defund Planned Parenthood.
Since Trump took office, Ratcliffe has voted in alignment with the president nearly 92% of the time, according to a FiveThirtyEight analysis. His district is the seventh-most Republican one in the U.S., according to the Cook Partisan Voting Index, and went for Trump by 75% in the 2016 election.
Ratcliffe previously worked as a U.S. attorney and federal terrorism prosecutor and as mayor of the city of Heath, Texas. While at the U.S. Justice Department, his office was involved in numerous successful immigration raids in Texas and Ratcliffe himself had a role in the federal government's case against a nonprofit that had been giving money to terrorist group Hamas.
Last week, when former special counsel Mueller testified on Capitol Hill about his Russia probe, Ratcliffe said he agreed with Mueller's conclusions that Russia's efforts to meddle in the 2016 presidential election were "sweeping and systematic."
But he excoriated Mueller for writing explicitly that Trump was not exonerated on the issue of obstruction of justice.
"You wrote 180 pages, 180 pages about decisions that weren't reached, about potential crimes that weren't charged or decided," he told Mueller at a hearing. "And respectfully, respectfully, by doing that you managed to violate every principle in the most sacred of traditions about prosecutors not offering extra-prosecutorial analysis about potential crimes that aren't charged."
Ratcliffe went on to allege that the second half of Mueller's report on his investigation wasn't "authorized under law to be written."
Critics say that Ratcliffe has markedly less intelligence experience than his predecessors. Since the position was established in 2004, the directors have typically had decades of experience in the military or foreign service and had prior roles in the intelligence community.
James R. Clapper, an Obama pick, had previously directed two different U.S. intelligence agencies prior to his unanimous Senate confirmation in 2010. James McConnell, a Bush nomination, had already headed the National Security Agency, while John Negroponte, the first director, had 15 years as an ambassador and two as deputy National Security Adviser under his belt.
Even Dan Coats, the outgoing director, had two years in the military, eight on the Senate Intelligence Committee, and four as an ambassador.
If confirmed as director, Ratcliffe would oversee the 17 intelligence agencies that make up the National Intelligence Program, and advise Trump and two agencies under the executive branch. Directors of National Intelligence do not have authority to issue orders, instead coordinating the country's intelligence apparatus.
The Senate Intelligence Committee will process Ratcliffe's nomination normally when it's received, rather than expedite it, said Chairman Richard Burr in a statement Monday.
Coats, the previous director, resigned Sunday, effective August 15. In his two years on the job, Coats had publicly broken with the president on issues ranging from North Korea, Iran and Syria.
5. 
UN Warns Islamic State Leader Plotting Comeback from Iraq
By Jeff Seldin
July 29, 2019
The Islamic State terror group's self-declared caliphate may be dead, but its leaders are hanging on in Syria and Iraq, dreaming of the day when they can again direct attacks on targets around the world.
The conclusion is part of a sobering assessment in a newly released quarterly United Nations report on IS, also known as ISIS or ISIL, which warns the epicenter for the terror group's budding renaissance is Iraq, "where Abu Bakr al-Baghdadi and most of the ISIL leadership are now based."
"The leadership aims to adapt, survive and consolidate in the core area and to establish sleeper cells at the local level in preparation for eventual resurgence," the report cautioned. "When it has the time and space to reinvest in an external operations capability, ISIL will direct and facilitate international attacks."
In the meantime, the report warns the terror organization, "has continued its evolution into a mainly covert network," since the fall of Baghuz, the last territory it held in Syria, this past March.
While the assessment that Baghdadi is operating mostly out of Iraq is new, the other warnings are similar to concerns voiced by U.S. officials and others dating back to last year.
IS "is well-positioned to rebuild and work on enabling its physical caliphate to re-emerge," Pentagon spokesman Commander Sean Robertson told VOA last August.
"This is not the end of the fight," U.S. Special Representative for Syria, Ambassador James Jeffery, said this past March, following the fall of Baghuz.
More recently, a report by the Washington-based Institute for the Study of War (ISW), said the terror group is poised for a comeback that "could be faster and even more devastating" than when it first swept across parts of Syria and Iraq.
Intelligence from U.N. member states anticipates that "comeback" will take place in the Syrian and Iraqi heartlands, where IS has the majority of its estimated 10,000 to 15,000 fighters, many in clandestine cells.
Echoing U.S. intelligence and military assessments, the U.N. report stated IS operations are more advanced in Iraq but that its operatives are still able to move freely across parts of both Iraq and Syria.
The group's attacks, which seem to be coming with increased frequency, appear aimed at frustrating the local populations, for example burning crops in northern Iraq to prevent any steps toward recovery and stabilization.
"Their hope is that the local populations will become impatient, blame the authorities and grow nostalgic for the time when ISIL was in control," the report said, adding member states fear it may be working.
At the same time, intelligence officials said IS is effectively using its media and propaganda arms to maintain relevance until such time that it is again ready to strike on the global stage.
Adding to the concerns of intelligence officials around the world are the large number of foreign fighters that may still be at large, either in Syria and Iraq, or in the surrounding countries.
U.S. counterterror officials estimate that more than 45,000 fighters from 110 countries flocked to Syria and Iraq, almost all to fight for IS.
As of earlier this year, as many as 10,000 were thought to be at large, having escaped the fall of the terror group's caliphate. But the new U.N. assessment warns that number could be higher, and that "up to 30,000 of those who travelled to the so-called 'caliphate' may still be alive."
Despite all this, the U.N. report finds IS still faces some significant challenges, especially when it comes to money.
While IS still has an estimated $50 million to $300 million in revenue left over from its self-declared caliphate, the group "is reported to lack liquid funds to run operations," according to the report. As such, member states told the U.N. that IS operatives have become more dependent on crime while also trying to profit from legitimate businesses.
IS has also become more dependent on provinces and its more established affiliates, so it runs the risk that its agenda will slowly become less international and more regionalized.
And it continues to face stiff competition from its main rival, al-Qaida, as the two terror groups battle in Syria and Iraq, and increasingly in parts of West Africa and the Sahel, for followers.
Al-Qaida, itself, also faces a somewhat uncertain future, at least in the near term, according the U.N. report, with its leader, Ayman al-Zawahiri, "reported to be in poor health and doubts as to how the group will manage the succession."
Margaret Besheer contributed to this report.
6.
Pentagon Plans to Reject Japan's Request to Join F-35 Project Despite Row With Turkey – Report
29.07.2019
Earlier, Washington booted Turkey out of the F-35 stealth fighter programme and said the country wouldn't be getting its 120 stealth fighter jets after Ankara refused to cancel its S-400 missile system deal with Russia.
Despite the deadly crash of a Japanese Air Self-Defence Force F-35A earlier this year, Japan has gone ahead an expressed formal interest in joining the F-35 programme as a full partner nation, Defense News has reported.
However, according to Pentagon sources cited by the outlet, the US plans on rejecting Tokyo's request amid a desire to keep the F-35's buyers from having too much of a say in the development of future capabilities for the aircraft, which already has an estimated lifetime R&D, production and exploitation price tag of over $1.5 trillion.
"I believe becoming a partner country in F-35 programme is an option," a June 18 letter from Japanese Bureau of Defence Buildup Planning director Atsuo Suzu to Pentagon head of acquisitions Ellen Lord cited by Defense news said.
"I would like to have your thoughts on whether or not Japan has a possibility to be a partner country in the first place. Also, I would like you to provide the Ministry of Defence with detailed information about the responsibilities and rights of a partner country, as well as cost sharing and conditions such as the approval process and the required period," the letter added.
Suzu's letter to Lord specifically mentioned a "need to obtain flight safety information for accountability to the public," in possible reference to possible delays in the delivery of safety information to the Japanese side following April's F-35A crash.
However, Brandi Schiff, a spokesperson from the F-35 Joint Program Office, told said that the F-35's partnership has been closed since July, 2002, with a Pentagon memo from April 2002 memo stating that the US would "not be able to accommodate any additional Level III partners due to our inability to offer equitable government-to-government benefits and US industry's inability to offer equitable 'best value' workshare arrangements."
In other words, only the countries who had taken part in the initial development of the fighter could be partners during its production and any modernization.
An unnamed source said to be familiar with the F-35 partner nation status discussions told Defense News that if Japan were let in as a partner, other countries, such as South Korea or Israel, might ask for similar perks. At the same time, the source admitted that the rules were created by the Pentagon and the State Department, and could be changed if Washington wanted it, particularly in the wake of the void left by Turkey's exit from the programme.
"This is a very interesting political football that DoD has to wrestle with….I personally think DoD doesn't want the headache if they say yes," the official said.
Ellen Lord is expected to meet with Japanese defence officials later this week, with the F-35 issue expected to be discussed at the meeting.
As a second tier partner, Japan has less say in the production of the planes and no voting power on its modernization, or representation in the Joint Program Office. Tokyo announced plans to buy several dozen F-35 aircraft in late 2011, upping the number to 147 in late 2018. When delivered, the country will have the second-largest fleet of F-35s in the world after the US itself.
© Sputnik
7.
US Military Aid to Afghanistan Still in Chaos After $83Mln Spent – Inspector General
29.07.2019
WASHINGTON (Sputnik) – US security aid to Afghanistan remains chaotic after more than $83 billion were spent since the beginning of this century, Special Inspector General for Afghanistan Reconstruction (SIGAR) John Sopko said on Monday.
"After 17 years of US involvement in Afghanistan and security-related US appropriations totalling $83.3 billion, there is not one person, agency, country, or military service that has had sole responsibility for overseeing security sector assistance," Sopko said.
In the latest Inspector General's report, Sopko found that responsibility for administering aid remained chaotically and confusingly divided among the multiple US and international entities.
"SIGAR found that US decision-making concerning the provision of military equipment and training has proven shortsighted… The United States has provided equipment to the ANDSF [Afghan National Defense Security Forces] without adequate training and sustainment," the report said.
The US military commander in Afghanistan also serves as NATO force chief, but he has no direct authority over civilians working in embassies and other international bodies and lacks the authority to control the methods and activities used by other NATO forces in the country, the report said.
"Further, the frequent turnover of US personnel meant that any long-term, comprehensive plans for equipping the ANDSF existed only on paper," the report said.
The report illustrated "the disjointed matrix of activities" that the United States undertook in its efforts to develop the Afghan security forces and related ministries, Sopko added.
On 28 July at least twenty Taliban militants were killed in US-led airstrikes in the central Ghazni province. The operation came at a time when a new round of peace talks between the US and Taliban was scheduled to take place. The US has been trying to achieve a deal with the Taliban in order to withdraw US troops from the country in exchange for guarantees that Afghanistan is not used as a safe haven for terrorists.
© Sputnik
8. 
Hall of Names at Yad Vashem Holocaust Museum. (Wikipedia)
Discovery of Ancient Coins in Hungary Helps Identify Forgotten Holocaust Victims.
A Holocaust victim likely hid the priceless collection of coins, some dating back to the Roman era, that was recently found in a home in Hungary.
By United With Israel Staff
A unique collection of antique and Roman-era coins was unearthed under a home located in Hungary's World War II Jewish ghetto, according to a recent AFPreport. It is assumed that the treasure was buried by a member of the previous Jewish homeowners murdered during the Holocaust.
The 2,800 gold and silver coins from several continents and decades were found by the current homeowners in the town of Keszthely, 190 kilometers (120 miles) southwest of the capital, Budapest. The family stumbled upon the coins in February while working in their cellar.
The homeowners, who have asked to remain anonymous, turned the coins over to the Keszthely's Balatoni Museum, where they are presently on display.
The family explained that "five carefully sealed and buried glass jars" were slowly retrieved. "When we opened one of [the jars], we were greeted by an amazing sight, just like in a fairy tale: hundreds of coins, real treasure."
Though the collection has not yet been valued, director of the museum Balint Havasi told AFP that the find is was "unique… in terms of geographic spread, time period — from antiquity to 20th century — and the large volume."
According to Ferenc Redo, an archaeologist and coin expert, about half the collection is from Pannonia, a province of the Roman Empire that covers modern-day western Hungary.
Also found were antique coins from pre- and post-revolutionary France, 19th-century German territories, and both Tsarist- and Soviet-era Russia, as well as coins from South America, Africa, Asia and British-ruled India, reported AFP.
"It's sad that someone put together such a worldwide collection but tragically could not continue," Redo told AFP.
Engraved jewelry with the name "Pollack" was found in the jars. The Pollacks were well-known Jewish traders in Keszthely before World War II, according to the report.
Efforts are being made by archivists and historians to track down descendants of the Pollack family in order to return the treasure to its rightful owner. If no one is found, ownership will revert to the state.
The museum plans to digitize the find.
"It's a priceless collection that can also help us learn about the Holocaust," Havasi said. "We also hope the exhibition will spread the word about the coins, and that a legal owner will turn up."
The museum quotes the "honest finders" of the coins as saying, "We transfer the objects found intact and complete with our inventory and photographs to the Balaton Museum today with the request that we would like anyone […] to be able to see it there. We would like the objects to be displayed at an […] exhibition, as we consider it highly important that the next generations, our children, grandchildren can see them in complete, original, intact condition, and not to get into a museum store to sink into oblivion again. […]"
9. 
Orthodox Jewish woman to head NSA's new cybersecurity directorate
Anne Neuberger (YouTube)
Anne Neuberger is responsible for protecting national security networks and the defense industrial base.
By World Israel News Staff
Anne Neuberger, an Orthodox Jewish woman, was named head of the U.S. National Security Agency's (NSA) new Cybersecurity Directorate by General Paul Nakasone on Tuesday.
General Nakasone made the announcement at the International Conference on Cyber Security at Fordham University, where he discussed the new directorate for the first time, reported The Wall Street Journal.
The NSA website describes the Cybersecurity Directorate as "a major organization that unifies NSA's foreign intelligence and cyber defense missions and is charged with preventing and eradicating threats to National Security Systems and the Defense Industrial Base." It will become operational October 1.
In this position, she will be one of the highest-ranking women at the NSA since Ann Caracristi was named deputy director in 1980.
Neuberger will report directly to four star General Nakasone, commander of the U.S. Cyber Command, the National Security Agency and chief of the Central Security Service.
Neuberger, 43, grew up in the predominantly Orthodox Jewish neighborhood of Borough Park, Brooklyn and presently lives in Baltimore. She was educated in the ultra-Orthodox Bais Yaakov day school system for girls. She is a graduate of Touro College, in New York, summa cum laude, and Columbia University, Beta Gamma Sigma, with an MBA and a Master of International Affairs.
The mother of two has worked for NSA for the past 10 years. She "recently oversaw NSA's election security work leading up to and during the 2018 midterms, which saw expanded efforts from the NSA and the military's U.S. Cyber Command to detect and deter Russian election interference and share more intelligence with other agencies, including the Federal Bureau of Investigation and the Department of Homeland Security," noted The Wall Street Journal.
The Trump administration has taken an aggressive stand towards increasing cybersecurity, especially against foreign adversaries including Russia, China and Iran.
In an autobiography posted by Jewish Action Magazine of the Orthodox Union, Neuberger describes her sheltered upbringing.
"My mother and sister are stay-at-home mothers, and growing up, I didn't really have any role models of working women," she wrote. "I heard a lot of 'a frum[religious] woman can't do this; a frum woman doesn't do that.' But I strongly feel that a woman should use the talents Hashem [God] gave her, and that being frum is not a barrier to professional success."
She added, "We should change our message to young women and tell them that they can do whatever they aspire to, even if they have to take ten years off to raise a family."
Neuberger said that seven out of eight of her great-grandparents were killed by Nazis.
"[H]ere I am in a job where I can contribute my skills and make a difference working for the U.S. government," she wrote. "I feel such a debt of gratitude. I really believe in our country and the ideals it seeks to uphold."
10.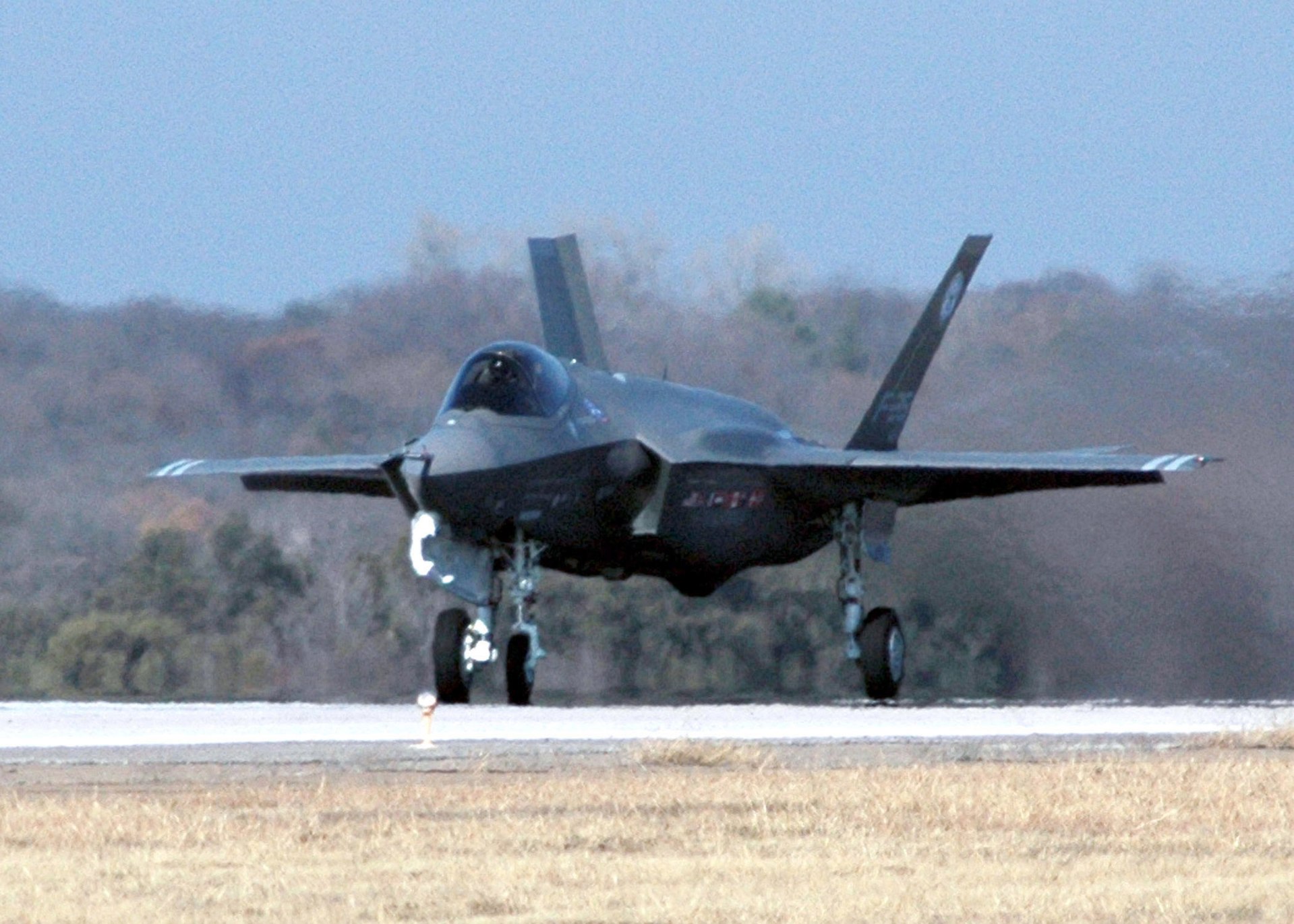 07-30-19
Did Israeli stealth fighters bomb Iraq

?
INN
– Israeli fighter jets struck two targets deep inside Iraqi territory earlier this month, Arab media outlets have claimed.
According to a report by the London-based Asharq Al-Awsat newspaper that Israeli F-35I fighter jets bombed a target in the northern Iraqi Salahuddin province on July 19th.
The target struck by the Israeli fighters was reported to be a base operated by an Iraqi Shi ite militia with close ties to the Iranian government.
A number of Iran s Revolutionary Guards soldiers and members of the Hezbollah terrorist organization which is allied with Iran were reportedly killed in the attack.
The Saudi-based Al-Arabiya network claimed that the base in Salahuddin had been used to store Iranian ballistic missiles.
At the time, Iraqi security officials claimed that one fighter had been killed in the attack, and two Iranians injured.
Iraq claimed that the attack had been carried out by a drone aircraft.
One Iranian-backed militia blamed ISIS for the attack, while a Hezbollah-linked group suggested the attack may have been carried out by the US or Israel.
The Asharq Al-Awsat newspaper also claimed Israeli aircraft conducted a second strike deep inside Iraqi territory, bombing a base operated by another Iranian-linked militia group.
The second attack reportedly took place this Sunday, and targeted a base 25 miles from Baghdad and 50 miles from the Iranian border where, like the first target, Iran is said to have been storing ballistic missiles.
Israel has not commented on the reports.
(Photo – Wiki Commons)
11. 
S-400 bahanesiyle F-35 vermeyen ABD, F-35'lerini Türkiye'ye indiriyor
Parası ödenmiş 4 adet F-35 uçağımızı vermeyen ve Türkiye'yi de projeden dışlayan ABD, F-35'i İncirlik'e getirecek. ABD Hava Kuvvetleri Komutanı David Goldfein, üzerinde hiçbir kısıt bulunmadığını iddia ettiği İncirlik Üssü'ne Amerikan F-35'lerinden getirebileceklerini ima etti.
Türkiye
'ye parasıyla 
F-35
 vermeyen 
ABD
, aynı jetleri 
S-400
 kurulu olsa da İncirlik'ten uçurmayı planlıyor. Savunma 
haber
leriyle tanınan 
Defense News
, ABD Hava Kuvvetleri Komutanı General 
David L. Goldfein
 ile özel bir ropörtaj yaptı. 
"Türkiye S-400 alımına devam ederse, ABD Hava Kuvvetlerinin F-35'leri İncirlik'ten uçurmayacağını söylemek doğru olur mu?"
 sorusuna Goldfein, 
"Bence bu çok abartılı bir ifade olur. Söyleyeceğim şey, tehdidin bir değerlendirmesini yapacağımız ve tehdidin istihbarat değerlendirmesine dayanarak karar vereceğimiz. Uçurduğumuz her hava aracı için bu şekilde karar veriyoruz. Bu konuda bağlayıcı bir şey söylemek istemiyorum"
 diye cevap verdi.
AÇIK KAPI MI? KESİNLİKLE!
Defense News'in "ABD'nin F-35'leri Türkiye'de faaliyete geçecek mi? ABD Hava Kuvvetleri şefi bunu reddetmedi" başlıklı haberin devamında ise Goldfein dikkat çekici ifadeler kullandı. Goldfein, "F-35 uçan bir bilgisayar sitemi. Bir bilgisayarı (F-35) düşman bir bilgisayara (S-400) bağlamazsınız. Bu, Türkiye'de F-35'leri asla uçuramayacağımız anlamına mı geliyor? Böyle bir şey söyleyemem. Çünkü gerçek zamanlı olarak tehdidi değerlendirmek gerekir. Ve her zaman yaptığımız gibi, bu şekilde karar vereceğiz" dedi. Komutanın ifadelerine şaşıran ve teyit etmek isteyen muhabir "Yani, gelecekte F-35'lerin Türkiye'de kullanılabilmesi için açık bir kapı bırakıyorsunuz" deyince Goldfein, "Kesinlikle" şeklinde karşılık verdi.
"YANİ HER UÇAK GELEBİLİR"
"Türkiye'yi F-35 programından çıkarmak için verilen son karar sizin sorumluluğunuzda olmayan politik bir karardı. Peki, ABD Hava Kuvvetleri İncirlik'te kullanılacak uçak türlerinde birtakım kısıtlamalar getirmeyi düşünüyor mu?" sorusuna Goldfein, "Herhangi bir kısıtlama yapmayı düşünmüyoruz. Çünkü yapılan mevcut sınırlamalar tamamen politika şeridinde. Ordularımız arası ilişkilerimiz her zaman olduğu kadar güçlü ve diplomatik tartışmaların sürmesine imkan vermek için ilişkileri her zamankinden daha da güçlü tutmamız gerekiyor" diye konuştu. Türkiye'nin S-400'leri alması sonucu ABD ve müttefik ülkelerin bu konuda endişesi olup olmadığı sorusu üzerine Goldfein, şunları söyledi: "Bu sadece bir ABD-Türkiye arasındaki bir tartışma değil. F-35 kullanıcısı tüm ülkeleri ilgilendiren bir mesele, bu teknolojiyi sadece ABD için korumuyoruz. F-35 kullanan ülkelerin hepsi F-35 projesine katkıda bulundu ve yatırım yaptı. F-35 kullanan ülkeler arasında çok iyi bir dayanışma var. Umuyorum ki, hâlâ değerli bir müttefik olan Türkiye ile bu meseleyi bir şekilde çözebiliriz."
12. 
Türkiye'den ABD'ye uyarı: 'Tek başımıza oluştururuz'
Milli Savunma Bakanı Akar ABD'li mevkidaşı Mark Esper ile telefonda görüştü. Görüşmede Fırat'ın doğusu ve güvenli bölge konuları ele alındı

.
Bakanlıktan yapılan açıklamada şu ifadelere yer verildi:
Bakan Akar, tarafından yapılan görüşmede;
 – Türkiye'nin ABD'den beklentisinin terör örgütü PKK / YPG'ye desteğini tamamen sonlandırması olduğu,
– Türkiye'nin güneyinde bir terör koridoru kurulmasına izin verilmeyeceği,
– Türkiye'nin sadece kendi ülkesi ve milletinin güvenlik ve emniyetini değil, aynı zamanda bölgede yaşayan Kürtler, Araplar, Asuriler, Hristiyanlar ve Yezidiler gibi diğer dini ve etnik grupların da güvenlik ve emniyetini istediği ifade edilmiştir.
Suriye'nin kuzeyinde kurulması planlanan Güvenli Bölgeye ilişkin olarak;
– Türkiye'nin Güvenli Bölgede kontrolü sağlayabilecek tek uygun, yeterli ve yetenekli güç olduğu,
– Güvenli Bölgede yer alan YPG / PKK'nın tüm silahlarının toplanması,
– PKK / YPG'nin Güvenli Bölgeden tamamen çıkarılması,
– Güvenli Bölgenin, daha önce birçok kez açıkladığımız sebeplerden ötürü, 30-40 km. derinliğinde olması,
– PKK / YPG'nin bölgede yaptığı tüm tünel, mevzi ve tahkimatların imha edilmesi,
– Güvenli Bölgenin ABD ile koordineli bir şekilde Türkiye tarafından kontrol edilmesi kriterlerine göre oluşturulması gerektiği dile getirilmiştir.
"GÜVENLİ BÖLGEYİ TEK BAŞIMIZA OLUŞTURURUZ"
Sayın Cumhurbaşkanımızın da 26 Temmuz 2019 tarihinde ifade ettiği gibi, ABD ile ortak bir noktada buluşamazsak Güvenli Bölgeyi tek başımıza oluşturmak zorunda kalacağımız ifade edilmiştir.
F-35 programı ile ilgili olarak ise;Bakan Akar tarafından, Türkiye'nin, projenin sadece müşterisi değil, aynı zamanda yatırımcısı ve üretim ortağı olduğu,F-35 projesinin kendi yolunda ilerlemesi gerektiği bir kez daha hatırlatılmıştır.
Bakan Akar, görüşmede, Esper'in Savunma Bakanlığının onaylanması nedeniyle kendisini tebrik etmiştir.
13. 
Perinçek: S-400 alınması çok doğru bir karar
Vatan Partisi Genel Başkanı Doğu Perinçek, "S-400 alınması çok doğru bir karar. Bu, bir manavdan domates gibi seçilen silahlar değil. Türkiye'nin düşman tehdidini doğru saptamasının sonucu." dedi

.
Konferansın ardından gazetecilere açıklamalarda bulunan Perinçek, S-400 alınması kararının Amerika'ya teslim olmayan Türkiye'nin kararı olduğunu, partisinin de başından beri bunu savunduğunu belirtti.
'S-400 ALINMASI DOĞRU BİR KARAR'
Perinçek, şöyle konuştu:
"S-400 alınması çok doğru bir karar. Bu, bir manavdan domates gibi seçilen silahlar değil. Türkiye'nin düşman tehdidini doğru saptamasının sonucu. Tehdit bize nereden geliyor? Fırat'ın doğusundan Fırat'ın batısındaki Amerika ve Amerika'nın güçlerinden, İsrail'den geliyor. Yine tehdit bize Doğu Akdeniz'deki ABD, İsrail, Yunanistan, Güney Kıbrıs'tan geliyor. Bir olmuşlar Türkiye'ye karşı askeri tatbikatlar yapıyorlar. Yani ne tarafa baksak Doğu Akdeniz, Karadeniz, Suriye ve Irak'ın kuzeyi gibi tehditler Türkiye'ye Amerika ve İsrail'den geliyor. O nedenle Türkiye kendisini Amerika ve İsrail'in tehditlerine karşı silahlandırmak mecburiyetiyle karşı karşıya. S-400'ler de bu bakımdan stratejik bir tercihtir."
'YA ERDOĞAN'IN YANINDA DURACAKSINIZ YA DA…'
Bugün Türkiye'nin önünde iki strateji olduğunu ifade eden Perinçek, şunları kaydetti:
"Ya Türkiye cephesi olarak, Türkiye ittifakı olarak Tayyip Erdoğan ile birlikte Amerika'ya karşı duracaksınız ya da Amerika ile birlikte Türkiye devletini ve hükümetini yıkmak için dolayısıyla hükümetin başında olan Erdoğan'ı yıkmak için bu stratejik projenin içerisinde olacaksınız. Vatanseverin burada seçeceği tercih nedir? Tabii ki de biz, Türkiye gemisinde olan Tayyip Erdoğan'ı, Devlet Bahçeli'si, Vatan Partisi ve diğer vatansever kuvvetlerle, Amerika'nın iktidar projelerine karşı aynı gemideyiz. Türkiye gemisindeyiz. Amerikan gemisinde olanların hiçbir başarı şansı yoktur."
Perinçek daha sonra akademiye katılan gençlerle birlikte hatıra fotoğrafı çektirdi.
VATAN PARTİSİ GENEL BAŞKANI DOĞU PERİNÇEK
14.
O,TI ΛΕΓΑΜΕ ΚΑΙ ΓΡΑΦΑΜΕ, ΜΕΧΡΙ ΚΑΙ ΠΡΟΣΦΑΤΑ, ΦΙΛΟΙ ΑΜΕΡΙΚΑΝΟΙ!
ΠΟΣΑ ΔΙΝΕΤΕ ΣΤΟΥΣ… ΠΛΗΡΟΦΟΡΙΟΔΟΤΕΣ ΣΑΣ; ΑΣΤΕΙΟ!
ΤΟΥΣ ΑΠΟΚΑΛΥΨΑΜΕ ΚΑΙ Σ' ΑΥΤΗΝ ΤΟΥΣ ΤΗΝ ΜΠΑΜΠΕΣΙΑ ΚΑΙ ΑΡΧΙΣΑΝ ΝΑ ΤΑ "ΒΓΑΖΟΥΝ" ΕΝΑ – ΕΝΑ ΤΑ ΘΕΜΑΤΑ!..
ΜΗΝ ΑΥΤΑΠΑΤΑΣΘΕ ΟΤΙ ΟΙ ΤΟΥΡΚΟΙ ΘΑ ΑΛΛΑΞΟΥΝ, ΜΕΧΡΙ ΤΟΝ ΑΠΡ. ΤΟΥ 2020!
ΚΑΤΑΛΑΒΑΤΕ!
Akdeniz'de Rusya ile enerji ortaklığı
D. Akdeniz'de yeni strateji üzerinde çalışan Ankara; doğalgazın çıkarılması, işlenmesi ve dağıtılması gibi konularda yabancı enerji şirketleriyle temasa geçecek. İlk iş birliği sinyali ise Rusya'dan geldi.
Kıbrıs adası çevresinde doğalgaz ve petrol tespit edilmesinin ardından dünyanın önde gelen enerji şirketleri rotasını Doğu 
Akdeniz
'e çevirdi. Başta ABD ve Batılı devletler Doğu Akdeniz'deki enerji kaynaklarının paylaşılması ve Avrupa'ya sevk edilmesi konusunda çeşitli girişimlerde bulunurken, Akdeniz'de en uzun kıyı şeridine sahip 
Türkiye
 ise bu girişimlere karşı bölgedeki faaliyetlerini her geçen gün artırıyor. Bu kapsamda bölgeye sondaj ve sismik araştırma gemilerini gönderen Türkiye'nin, yeni bir hamle yapmaya hazırlandığı belirtiliyor.
Edinilen bilgiye göre, Ankara'nın, Doğu Akdeniz'deki yabancı enerji şirketleri üzerinden yeni bir strateji geliştireceği ve bu strateji doğrultusunda bölgede tespit edilen doğalgazın çıkarılması, alt yapı çalışmaları, işlenmesi, dağıtılması ve piyasa oluşturulması gibi konularda enerji şirketleriyle temasa geçileceğine işaret ediliyor. Bu kapsamda Doğu Akdeniz'de faaliyet görsen Rus enerji şirketi Rosneft öne çıkarken, Ankara ve Moskova'dan da Doğu Akdeniz'de işbirliği sinyalleri de geldi. Enerji ve Tabii Kaynaklar Bakanı Fatih Dönmez "Türkiye Petrolleri bazı şirketlerle görüşme yapıyor" açıklamasın ardından Rusya Enerji Bakanı Aleksandr Novak da "Doğu Akdeniz'de Rusya ve Türkiye işbirliği yapabilir. Akdeniz'de Rus şirketlerin yer aldığı başarılı enerji projeleri var. Eğer ticari açıdan tüm tarafların yararına projeler olursa Rus şirketleri Doğu Akdeniz'de Türkiye ile iş birliğine yönelik kararlar alabilir" dedi.
İki bakanın Doğu Akdeniz bir hafta süreyle yaptığı açıklamalar, son dönemde derinleşen Ankara-Moskova ilişkilerinin Doğu Akdeniz'e de bir yansıması olarak değerlendirilirken bölgede 'kıskaca alınmaya' çalışan Türkiye için de enerji konusunda bir çıkış yolu olacağı yorumları yapılıyor.
TÜRKİYE'YE 'KISKAÇ' ÇABASI
ABD Jeolojik Araştırmalar Merkezi verilerine göre, bölgede yaklaşık 3,5 trilyon metreküp doğalgaz, 8 milyar varil ise petrol rezerv olduğu tahmin ediliyor. Doğu Akdeniz'de tespit edilen enerji kaynakları bölge ülkelerinin dışında küresel güçlerin de ilgi odağı.
Doğu Akdeniz'de Türkiye ve KKTC'yi devre dışı bırakmak için başta AB'nin desteğini alan Rum yönetimi, Yunanistan ve İsrail çeşitli girişimlerde bulunurken, ABD, Fransa ve İtalya gibi ülkeler Rum yönetimini Kıbrıs Adası'nın tamamında egemen gibi görüyor. Rum kesimi de enerji arama ve çıkarma faaliyetlerinde ABD, İtalya ve Fransa gibi bölge dışındaki aktörlerle, enerji iletimi için ise İsrail, Mısır ve Yunanistan gibi bölgedeki aktörlerle iş birliği çalışmaları yapıyor.
EAST- MED BORU HATTI
2009 yılında Israil'in Tamar ve Leviathan bölgeleriyle Güney Kıbrıs Rum Kesimi'nin (GKRY) Afrodit alanında gaz bulmasıyla birlikte AB üyesi devletler Rus gazına bir alternatif bulabilecekleri konusunda heveslendiler. Bu kapsamda, Avrupa'ya nakledilecek gaz için en kısa ve ekonomik güzergâh Kıbrıs adası üzerinden denize döşenecek bir boru hattı ile gazın Türkiye üzerinden sevk edilmesiydi. Ancak, daha sonra siyasi sebeplerden dolayı KKTC ve Türkiye'yi dışlayan İsrail ve GKRY'nin çabalarıyla East-Med boru hattı projesi ortaya çıktı. AB'nin de desteklediği bu projeyle; Doğu Akdeniz'deki havzalardan çıkarılacak gazın İsrail, GKRY, Yunanistan,  Mora Yarımadası ve  İtalya  üzerinden Avrupa'ya gönderilmesi hedefleniyor. Ancak  inşa edilmesi planlanan boru hattının teknik ve finansal güçlüklerle karşılaşılacağı belirtiliyor.  Proje hâlindeki boru hattı, eğer yapımına karar verilirse yaklaşık 7 milyar dolara mal olacak. Akdeniz'deki gazın Avrupa ve uluslararası pazara açılmasının en az maliyetli yolun ise Türkiye üzerinden olduğu belirtiliyor.
BİRİ YOLDA ÜÇ GEMİMİZ BÖLGEDE
Türkiye Doğu Akdeniz'de, sürdürülen enerji faaliyetlerinin dışında kalmak istemiyor. Hem Türkiye'nin hem de KKTC'nin çıkarlarını korumak için hareket ediyor ve yoğun bir mücadele veriyor. Türkiye, Batılı devletler ile İsrail ve Mısır'ın oluşturduğu bloğa karşı Doğu Akdeniz'deki faaliyetlerini yoğunlaştırırken, son dönemde bölgedeki varlığını da giderek artırıyor. İlk olarak Barbaros Hayreddin Paşa sismik arama gemisi Nisan 2017'de Doğu Akdeniz'e gönderen Türkiye, bu yılbaşından itibaren bölgedeki varlığını iyice hissettirdi. Türkiye ilk sondaj gemisi Fatih'i geçtiğimiz mayıs ayının başında adanın batısına gönderirken, ikinci hamle haziran ayının sonunda Yavuz Sondaj gemisinin Akdeniz sularına inmesiyle geldi. AB'nin Türkiye'nin Doğu Akdeniz'deki faaliyetlerine karşı yaptırım uygulama kararını vermesini ardından ise Oruç Reis sismik araştırma gemisinin bölgeye gönderilmesine karar verildi.
 Türkiye Gazetesi
15. 
29.07.2019 
Bu yılın başında Mısır, GKRY, Yunanistan, İsrail, İtalya, Ürdün ve Filistin, Doğu Akdeniz'de bölgesel doğalgaz piyasası oluşturmak ve enerji alanında işbirliği sağlamak için Kahire'de anlaşmaya vararak Doğu Akdeniz Gaz Forumu'nun kurulmasına karar vermişlerdi.
Geçen hafta da Doğu Akdeniz Gaz Forumu'nun katılımcıları olan İsrail, İtalya, Yunanistan, Mısır, Güney Kıbrıs Rum Yönetimi (GKRY), Filistin yönetiminin Enerji Bakanları ve Ürdün Enerji Bakanı temsilcisinin katılımıyla Kahire'de ikinci toplantı gerçekleştirildi.
Bu toplantıya Doğu Akdeniz Gaz Forumu'nun katılımcılarının yanı sıra ABD Enerji Bakanı Rick Perry, AB Komisyonu Enerji Genel Müdürü Dominique Ristori, Fransa ve Dünya Bankası'ndan temsilciler de katıldı
Dolayısıyla Doğu Akdeniz'de hem arama, hem transfer konusunda ve en önemlisi de bölgesel bir gaz piyasasının kurulması için ABD, AB ve Dünya Bankası'nın açık desteği bulunuyor.
Doğu Akdeniz'e kıyısı olan Türkiye ve Kıbrıs adasındaki mevcut hidrokarbon kaynaklarının sahibi olan KKTC'nin bu forumda yer almaması ise büyük bir soru işareti.
DOĞU AKDENİZ GAZ FORUMU İLE NE YAPMAYA ÇALIŞILIYOR?
Açıkçası birden fazla paydaşın ve uluslararası aktörlerin yer aldığı bu forum, oldukça geniş bir hedef yelpazesine sahip. Şöyle ki;
Doğu Akdeniz'de enerji rezervlerinin keşfedilmesiyle beraber bölgede yeni bir enerji denklemi kurulduğu görülmektedir. Bu denklemi kurarken söz konusu ülkeler, doğalgaz arama ve transferi ile bölgede önemli bir aktör olan Türkiye'yi dışlayarak Türkiye'nin içinde olmadığı doğalgaz denklemleri üzerinden politikalar geliştiriyor.
Türkiye'nin doğalgaz arama, üretim ve transferinde söz sahibi olmasının önünü kapatarak Türkiye'nin hedeflediği "enerjide ticaret merkezi ülke" tartışmasını gündemin dışına itmek istiyorlar.
Öte yandan doğalgaz konusunda öncelikle bölgesel bir doğalgaz piyasası ardından OPEC türü uluslararası bir örgüt kurulması ile doğalgaz piyasasını kontrol etme çabası bulunuyor. Zaten bu forumun katılımcıları Doğu Akdeniz Gaz Forumu'nun uluslararası bir örgütlenme seviyesine yükseltme taahhüdünü sürekli dile getiriyorlar.
Tabii Doğu Akdeniz Gaz Forumu vasıtasıyla, Doğu Akdeniz'de Türkiye'nin ve KKTC'nin hak sahipliliğini tartışmalı hale getirmekkonusunda da temel öncellikleri bulunduğunun altını çizmek gerek. GKRY ve Yunanistan'ın AB üzerinden bunu sürekli yaptığını görüyoruz.
Doğu Akdeniz'de oluşturulacak enerji birliğinin katkısıyla bölgede ekonomik ve siyasi işbirliği sağlanmasında bu forumun katalizör görevi üsteleneceği beklentisi yüksek.
Doğu Akdeniz Gaz Forumu'nun, katılımcıların yanında Avrupa Birliği, ABD ve Dünya Bankası huzurunda gerçekleşmesi ve özellikle de AB'nin Doğu Akdeniz'de kendi enerji arz güvenliğini sağlamak adına, bölgede tartışmalı alanlarda GKRY tarafından başlatılan hidrokarbon arama ve transfer faaliyetlerini desteklemesi, Türkiye'nin ve KKTC'nin haklarına karşı bir gasptır.
DOĞU AKDENİZ GAZ FORUMU BAŞARILI OLUR MU?
Doğalgaz forumu belirlenen hedeflere ulaşır ulaşmaz zaman gösterecek. Ama şu bir gerçek ki Türkiye'nin bu bölgede keşfedilecek doğalgazı uluslararası piyasalara taşıma konusunda tartışmasız üstünlüğü var.
Bu çok ama çok önemli bir husus.
Doğalgaz forumu katılımcıları çıkarılacak doğalgazın transferi için Türkiye rotasına alternatif olarak LNG'yi öne çıkarsalar da Türkiye'nin gerek coğrafi konumunun sunduğu mevcut transfer potansiyeli gerekse başlattığı sondaj çalışmalarıyla sahip olacağı olası rezervler, Doğu Akdeniz Gaz Forumu'nun Türkiye'siz oluşturmaya çalıştığı enerji denklemini değiştireceği beklenmektedir.
Yenişafak
16. 
Savaş çıkaracak hamle! Rus gemisine resmen el koydular
Ukrayna yargısı, İzmail Limanı'nda alıkonulan Rus gemisine resmi olarak alıkoyma kararı aldı.
30 Temmuz 2019 
Ukrayna Mahkemesi, geçtiğimiz hafta Ukrayna Sahil Güvenlikekipleri tarafından Ukrayna'daki İzmail Limanı'nda alıkonulan Rus gemisi hakkında aldığı kararı yayınladı. Ukrayna mahkemesi tarafından yapılan duruşmada Rus gemisinin sahte evraklarla Ukrayna'ya giriş yaptığı belirtilerek, Ukrayna'nın gemiye resmi olarak el koymasına karar verildi. Savcı Anatoli Matios, Rus gemisinden çıkan evrakları ve geminin isim değiştirmeden önceki ve sonraki fotoğraflarını sosyal medya üzerinden yayınladı.
Açıklamada ayrıca geminin adının geçtiğimiz Kasım ayında Kerç Boğazı'nda yaşanan gerilim sırasında 'Neyma' olduğunu fakat yeni isminin 'NikaSpirit' olarak değiştirildiği ifade edildi. Gemideki 10 personel ise Ukrayna'nın Odesse şehrinden otobüslerle Moskova'ya gönderildi.
25 Temmuz'da Rusya bayraklı Nika Spirit isimli yük gemisi Ukrayna'daki İzmail Limanı'na demirlediği sırada Ukrayna Sahil Güvenlik ekipleri tarafından alıkonulmuştu. Ukrayna'dan yapılan açıklamada, 122 metre uzunluğunda, 15 metre genişliğindeki Rus tankerinin Ukrayna'nın Izmail Limanı'na farklı bir isimle giriş yaptığı belirtilmişti.
 17. 
Mevlüt Çavuşoğlu'ndan kritik 'NATO' açıklaması!
Dışişleri Bakanı Mevlüt Çavuşoğlu, 52. Güneydoğu Asya Uluslar Birliği (ASEAN) Dışişleri Bakanları Toplantısı'na katılmak üzere geldiği Bangkok'ta Rusya Dışişleri Bakanı Sergey Lavrov ile görüştü. Görüşme sonrası konuşan Çavuşoğlu, S-400'lerin Türkiye'ye gönderilmesi üzerine NATO ile Türkiye arasında sorunların yaşandığına yönelik soru üzerine "NATO ile herhangi bir sorunumuz yok." dedi.
Tayland
'ın başkenti 
Bangkok
'ta düzenlenen 52. Güneydoğu Asya Uluslar Birliği (
ASEAN
) Dışişleri Bakanları Toplantısı kapsamında 
Rusya Dışişleri Bakanı
 Sergey Lavrov ile görüşmesinin ardından Rus basınının sorularını yanıtlayan Bakan Çavuşoğlu, Suriye'deki iç savaşa siyasi çözüm arayışları kapsamında Nur Sultan'da ağustos ayında düzenlenecek görüşmeye ve Türkiye'nin NATO ile ilişkilerine dair değerlendirmelerde bulundu.
Çavuşoğlu, 1 ve 2 Ağustos'ta Kazakistan'ın başkenti Nur Sultan'da yapılacak görüşmelerde kritik meseleleri ele alacaklarını belirterek "Soğukkanlılığı korumalı ve siyasi sürece daha fazla itina göstermeliyiz. Anayasa Komitesi'nin kuruluşunu da müzakere edeceğiz. Komitenin kuruluşunu ilan etmek için birlikte çalışıyoruz." diye konuştu.
'NATO İLE BİR SORUNUMUZ YOK'
Türkiye'nin S-400 alımının ardından NATO ile ilişkilerde bir sorun olup olmadığına yönelik soruya ise Çavuşoğlu, "NATO ile bir sorunumuz yok. Genel sekreterinin ve yardımcısının S-400'lere ilişkin açıklamalarından da anlaşılacağı üzere, S-400'ler NATO'ya yönelik bir sorun teşkil etmiyor. Türkiye birçok alanda NATO'nun faaliyetlerine katkı sağlıyor. Bu mesele hiçbir NATO zirvesinde gündeme getirilmedi." cevabını verdi.
Çavuşoğlu, S-400 alımının Türkiye-NATO ilişkilerinden çok Türkiye-ABD ilişkilerini ilgilendiren bir mesele olduğunun altını çizdi.
18. 
İran'dan ABD'ye 'Savaş' mesajı!
İran Dışişleri Bakanı Muhammed Cevad Zarif, ABD Başkanı Donald Trump'a Beyaz Saray Ulusal Güvenlik Danışmanı John Bolton'un "savaşa susamışlığını" reddetmesi çağrısında bulundu.
"SAVAŞA SUSAMIŞLIĞINI REDDET"
Mesajında, Bolton'un 2017'de yazdığı makalenin ekran görüntüsünü paylaşarak, Bolton'un aynı ifadeleri kullandığını ortaya koyan ve Trump'ın Bolton tarafından yanıltıldığını savunan Zarif, "Donald Trump, B Takımı'nın sahte tarihini ve savaşa susamışlığını reddet. Diplomasi sağduyudur ve asla güçsüzlük değildir." ifadelerini kullandı.
Zarif ayrıca ABD'nin Orta Doğu'daki müdahale ve işgallerinin bölgeyi kan gölüne çevirdiğini ifade etti.
ABD'nin 2003'deki Irak işgalinin mimarlarından olan şahin kimliğiyle bilinen Bolton'un, Trump'ı İran'a karşı askeri saldırıya çekmeye çalıştığı yorumları yapılıyor. Trump ise yakın zamanda Bolton hakkında yaptığı açıklamada, "Çok iyi iş çıkarıyor ama Orta Doğu konusunda sık sık anlaşmazlık içindeyiz." demişti.
Zarif, Beyaz Saray Ulusal Güvenlik Danışmanı Bolton, İsrail Başbakanı Binyamin Netanyahu, Suudi Arabistan Veliaht Prensi Muhammed bin Selman ve Abu Dabi Veliaht Prensi Muhammed bin Zayid'i "B Takımı" olarak adlandırıyor.
ABD Başkanı Trump, dün Twitter hesabından paylaştığı mesajında,"Hatırlayın. İran hiç bir savaşı kazanmadı ancak hiç bir müzakereyi de kaybetmedi." ifadelerini kullanmıştı.
19. 
20.