1.
Netanyahu to Commandos: IDF a 'Great Answer' to Anti-Semitism
Nov 28, 2018
"The spirit of the Maccabees is here – you are the Maccabees," Netanyahu told the IDF commandos. 
By: United with Israel Staff
Prime Minister Benjamin Netanyahu, who also serves as Israel's defense minister, on Tuesday visited an IDF Commando Brigade exercise together with IDF Chief-of-Staff Lt.-Gen. Gadi Eisenkot and other senior officers.
Netanyahu was briefed by the Chief-of-Staff, GOC Commando Brigade Col. Kobi Heller and other senior officers.
The IDF's Commando Brigade launched a large-scale 10-day exercise this week in various parts of the country to practice simultaneous fighting against the Hamas terror group in the Gaza Strip and the Hezbollah terrorist organization in Lebanon.
The IDF stated that the purpose of the drill is to improve the Commando Brigade's preparedness for war.
Addressing the Special Forces, Netanyahu said that the great answer to anti-Semitism is the state of Israel and the IDF."
"Once we were like a driven leaf in the wind and we could be slaughtered. Today we have the power to respond," he declared.
Noting that the Jewish people were about to celebrate the holiday of Chanukah, which symbolizes Jewish bravery and heroism, Netanyahu said that "the spirit of the Maccabees is here – you are the Maccabees."
"We overcome our enemies with extraordinary strength and the extraordinary spirit that I see here; I see this in the IDF and in all our fighters. I am proud of you and believe in you, and the people of Israel believe in you. Continue to succeed. Watch over the state. Watch over yourselves and each other," he concluded.
Prime Minister Netanyahu observed the forces during the exercise and viewed a presentation on advanced weaponry.
Commando Brigade Commander Heller said his unit is "ready and prepared for any scenario in which it is needed and will stand up to any enemy in any arena."
We are honored to thank the young men and women of the IDF who risk their lives every day to protect and defend the citizens of Israel. Join us in sending 
winter care packages
 (and personal notes of support) to Israeli soldiers who are out in the cold all day long.
Warm up a soldier's heart with essential winter wear including a fleece jacket, hat, gloves and neck warmer. Keep an entire unit warm by ordering 10 packages! The soldiers greatly appreciate your love and concern.
2. 
RUSSIA-UKRAINE CONFRONTATION AT SEA RAISES THE STAKES
Will Trump confront Putin at the G-20 Summit meeting?
November 28, 2018
A military confrontation erupted directly between Ukrainian and Russian military forces last Sunday off the coast of the Russian-occupied Crimean Peninsula when two Ukrainian cutters and a tugboat heading from one Ukrainian port to another attempted to pass through a narrow sea passage known as the Kerch Strait. The strait is close to the Crimean Peninsula that separates the Black Sea and the Sea of Azov. Russia would not let the ships pass, blocking them with a grounded tanker under a bridge Russia had constructed linking the Crimea Peninsula it had illegally annexed in 2014 with the Russian mainland. Not able to proceed to their destination because of Russia's blockage, the Ukrainian cutters reportedly turned around. According to Ukraine's account, Ukraine's vessels were heading back to where they came from when Russia fired on the ships, injuring several sailors. Russia then seized the vessels, with what has been reported to be either 23 or 24 sailors on board. A Russian court on Tuesday ordered 12 of the captured sailors to remain in Russian custody for at least two months. The other captured sailors could meet the same fate when they are expected to appear in Russian court on Wednesday. If convicted on charges of colluding to cross Russia's border illegally, the sailors could be jailed for as long as six years.
Although all-out war has not broken out yet, the region is on edge as Russia tries to leverage its control over Crimea on the ground to establish its claims of territorial dominion over the surrounding waters. Russia is also demonstrating its power over Ukraine's economy. Russian President Vladimir Putin is ratcheting up pressure on Ukraine's economy by limiting its freedom to send ships to ports on the Sea of Azov. Freedom of passage is necessary for Ukraine to support heavy industry on which thousands of Ukrainians depend for their livelihood. By land and sea, Russia is tightening the noose around Ukraine's neck.
On Monday, Ukrainian President Petro Poroshenko declared martial law in the troubled areas of his country bordering Russia for 30 days after receiving approval from Ukraine's parliament, a move that Russia condemned as a provocation. "The imposition of martial law in various regions potentially could lead to the threat of an escalation of tension in the conflict region, in the southeast" of Ukraine, President Putin's spokesman, Dmitry Peskov, told reporters.
On Tuesday, President Poroshenko warned Russia that, if necessary, Ukraine "will fight for our freedom, we will fight for our democracy, we will fight for our soil. The Russians will pay a huge price if they attack us."  He is counting on more support from the Trump administration, which has already provided some lethal arms to Ukraine. "I count on the United States," President Poroshenko told NBC News. "I count on the United States people. This is the international obligation of the United States."
It is unlikely that the U.S. itself or with its NATO partners would get directly involved  militarily in the conflict unless it escalates to the point of threatening any of the current NATO members. President Poroshenko should be aware of this, but his government is at least hoping for increased sanctions against Russia and possibly more weaponry. President Poroshenko also wants President Trump to deliver this message personally to President Putin if and when they meet at this week's G20 summit in Argentina: "Please, get out from Ukraine, Mr. Putin."
So far, strong verbal condemnations by Western leaders have not been matched by any public indications that further punitive actions against Russia are under immediate consideration. President Trump was initially restrained in his comments on the military confrontation. He told reporters on Monday: "We're not happy about it at all. Not at all. We've let our position be known, and we're not happy about it. Either way, we don't like what's happening. And hopefully they'll get straightened out. I know Europe is not—they are not thrilled. They're working on it too. We're all working on it together." On Tuesday, however, President Trump indicated that he might call off his scheduled meeting with President Putin at the G-20 summit because of Russia's actions, depending on what he sees in a report that is being prepared on the confrontation. "I don't like that aggression. I don't want that aggression at all," he said.
Secretary of State Mike Pompeo condemned on Monday what he called "this aggressive Russian action" and urged Russia to abide by Ukraine's "internationally recognized borders, extending to its territorial waters." He also said that Russia should return the vessels and sailors to Ukraine, advice which Russia appears intent on ignoring. U.S. Ambassador to the United Nations, Nikki Haley, has been the Trump administration's strongest voice so far in taking on Russia for what she said was Russia's "arrogant act" of impeding Ukraine's lawful transit through the Kerch Strait. In stinging remarks she delivered on Monday at an emergency meeting of the UN Security Council that Ukraine had requested, Ambassador Haley characterized Russia's actions violating Ukraine's sovereign rights and international law as "a part of a pattern of Russian behavior that includes the purported annexation of Crimea and abuses against countless Ukrainians in Crimea, as well as stoking conflict that has taken the lives of more than 10 thousand people in eastern Ukraine." The United States' Crimea related sanctions against Russia will be maintained, she said. "Further Russian escalation of this kind will only make matters worse. It will further undermine Russia's standing in the world. It will further sour Russia's relations with the U.S. and many other countries. It will further increase tensions with Ukraine." She said she was reflecting the concerns of the highest levels of the U.S. government, after having spoken to President Trump and Secretary of State Pompeo before the Security Council meeting.
Russia tried to highjack the Security Council meeting by attempting to ram through its own meeting agenda as the first item of business.  Russia wanted to get out in front and blunt Ukraine's complaint of Russian aggression by portraying itself as the victim of Ukraine's alleged invasion of Russian territorial waters. Russia's effort did not go well. It failed on a procedural vote, illustrating Russia's relative isolation at the Security Council. Only China, Bolivia, and Kazakhstan sided with Russia on the procedural vote. Nevertheless, Dmitry A. Polyanskiy, the First Deputy Permanent Representative of Russia to the UN, made his case before the meeting requested by Ukraine got under way.
Deputy Representative Polyanskiy claimed in his remarks to the Security Council that Ukrainian naval vessels had "illegally" crossed into Russian territory, ignoring the efforts by Russian ships to warn them off. "Our country has never struck the first blow, but it can stand up for itself," he told the Security Council. "The population of the Crimea, as well as other regions of Russia, is under reliable protection," he declared. Using a colorful metaphor, Mr. Polyanskiy compared the discussion at the UN Security Council to "finding a black cat in a dark room." He added, "You are condemning a Russian act of aggression but you are not talking about why we met for this meeting," apparently referring to the meeting that Russia had tried in vain to hold first accusing Ukraine of aggression.
"It's clear – organize provocation and once again accuse Russia of everything, inflate his own ratings and put himself forward as the savior of the nation," Mr. Polyanskiy said, referring to Ukraine's President Petro Poroshenko's reportedly low popularity.
Volodymyr Yelchenko, the Permanent Representative of Ukraine to the UN, said that Ukraine has a right to enjoy free unhindered passage through the Kerch Strait under both a bilateral agreement between Ukraine and Russia and under international law. He came to the Security Council meeting prepared to present evidence that Russia was at fault for the military confrontation at sea. He referred to a video showing one of the Ukrainian vessels, waiting to cross the Kerch Strait linking Black Sea and the Sea of Azov, being rammed by a Russian coast guard ship. He also read from excerpts of audio commands in which Russians were directed to shoot to kill. Ukraine's ambassador called on the international community "to implement a new set of sanctions aimed at addressing the situation in the region, including against Russia's Azov ports." While he said Ukraine wants to settle the dispute peacefully, he warned that Ukraine was "ready to use all available means in exercising our right to self-defense."
After the Security Council meeting adjourned, Russian First Deputy Permanent Representative Polyanskiy and Ukrainian Ambassador Yelchenko answered questions from the press. In response to my question, Mr. Polyanskiv did not outright deny the validity of the audio and video evidence Ambassador Yelchenko had mentioned to the Security Council. Instead, he said that Russia would be investigating the incident and report its findings. In response to another journalist's question, Mr. Polyanskiv held out the possibility that Russia would prosecute a number of the detained Ukrainian sailors, which appears to be the course that Russia has decided to follow. He said that the sailors "were acting in provocation and they were conducting a crime according to the laws of the Russian Federation. Each and every sovereign country has [a] right to prosecute people who conduct crimes and unlawful acts on their territory, that's our approach." When asked about the Russian envoy's claim, Ukrainian Ambassador Yelchenko said the Ukrainians had done nothing wrong. "What are they claiming, that Ukrainian sailors committed a crime by crossing the Russian border?" he asked rhetorically. "Where is this border? It does not exist." Even if there is no immediate escalation of fighting, Russia's prolonged detention of Ukraine's sailors is likely to become a flashpoint for Ukraine and for Western nations concerned with what amounts to hostage-taking. President Trump himself has shown concern and taken action to secure the release of Americans held hostage abroad.
Perhaps the best course for President Trump would be to proceed with his scheduled meeting with President Putin, but to use a joint press conference or other public joint forum to do what Ukrainian President Poroshenko requested. President Trump should tell President Putin to stop his aggressive actions against Ukraine, allow Ukrainian ships full freedom of the seas, and release the Ukrainian hostages. Otherwise, at minimum, there will be further economic sanctions against Russia.
3.
Netanyahu channels Maccabees in pep talk to troops
 November 28, 2018
Prime Minister Benjamin Netanyahu attending IDF Officer's Course. 
"You are the Maccabees," Netanyahu told troops days ahead of the Chanukah festival. "The great answer to anti-Semitism is the State of Israel and the IDF." 
By World Israel News Staff
Prime Minister Benjamin Netanyahu, who is also serving as defense minister since the recent resignation of Avigdor Liberman, visited an IDF Commando Brigade exercise Tuesday evening, where he was briefed by IDF Chief-of-Staff Lt.-Gen. Gadi Eisenkot, GOC Commando Brigade Col. Kobi Heller and other senior officers.
Addressing the soldiers participating in the exercise, Netanyahu said:
"The great answer to anti-Semitism is the State of Israel and the IDF. Once we were like a driven leaf in the wind and we could be slaughtered. Today we have the power to respond.
"We are on the eve of Chanukah," he added. "The spirit of the Maccabees is here – you are the Maccabees. We overcome our enemies with extraordinary strength and the extraordinary spirit that I see here. I see this in the IDF and in all our fighters.
"I am proud of you and believe in you, and the people of Israel believe in you. Continue to succeed. Watch over the state. Watch over yourselves and each other."
The prime minister observed the forces during the exercise and viewed a presentation on advanced weaponry.
The various units of the IDF Commando Brigade are currently holding a multi-scenario 10-day exercise in various parts of the country.
4.
İsrail'den flaş Türkiye kararı!
İsrail, Türkiye'den sınır dışı ettiği büyükelçi yerine yenisinin atanmayacağını açıkladı.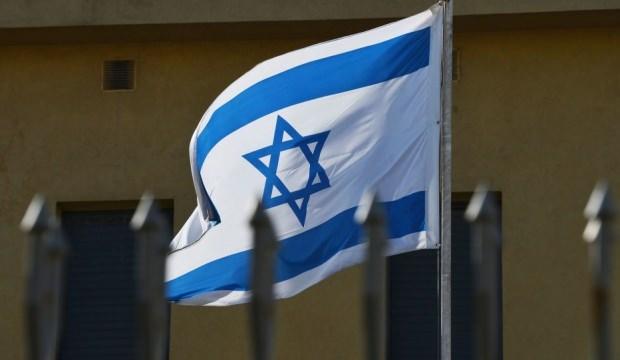 İsrail, Türkiye'deki diplomatik temsil düzeyini azaltmaya karar verdi.
İsrail Dışişleri Bakanlığı Sözcüsü Amnon Nahshon konuyla ilgili yaptığı açıklamada,
 "

İsrail, Gazze Şeridi'ndeki olayların arka planına karşı yarım yıl önce Türk yetkililer tarafından sınır dışı edilen Eitan Nehia'nın yerine geçecek bir büyükelçi tayin etmemeye karar verdi

"
dedi.
Öte yandan Sözcü Mahshon, İstanbul'a yeni bir konsolosun atanmayacağını da sözlerine ekledi.
5.
Gündeme bomba gibi düştü! Trump da bu işin içinde
ABD'nin eski Dışişleri Bakanı ve 2016 Başkanlık seçimlerinde Demokrat Parti'nin adayı Hillary Clinton, Suudi gazeteci Cemal Kaşıkçı cinayetine ilişkin çarpıcı açıklamalarda bulundu.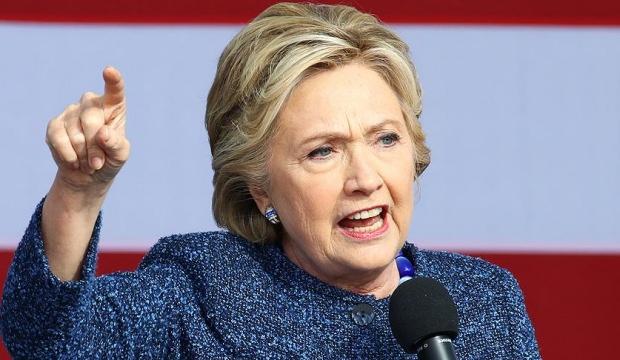 Clinton, eşi eski ABD Başkanı Bill Clinton ile Kanada'nın Toronto kentinde yaptıkları konuşmada, ABD Başkanı Trump'a yüklendi.
'CİNAYETİN ÖRTBAS EDİLMESİNİN PARÇASI TRUMP'
Hillary Clinton, Trump'ın Cemal Kaşıkçı cinayetindeki tavrına değinerek,"Kaşıkçı öldürülürken konsoloslukta olanların örtbas edilmesinin bir parçası olan bir başkanımız var." değerlendirmesinde bulundu.
ABD Başkanı Trump'ın Kaşıkçı konusunda Suudi Arabistan ile karşı karşıya gelmekten çekindiğini belirten Clinton, "Bu durum, ABD'nin iş sözleşmeleriyle ilgili değil, kendi kişisel bağlantıları ile ilgili. Hem Başkan hem de damadı Jared Kushner'ın aileleri ve şirketlerinin Suudi Arabistan Krallığı ile ne kadar ticari çıkarı olduğunu bilmiyoruz." diye konuştu.
KAŞIKÇI CİNAYETİ VE TRUMP
Suudi Gazeteci Cemal Kaşıkçı'nın Suudi Arabistan'ın İstanbul Başkonsolosluğunda Suudi Arabistan'dan gelen bir grup tarafından öldürüldüğünün ortaya çıkmasının ardından ABD-Suudi Arabistan ilişkileri yeniden mercek altına alınmıştı.
Trump ise bir taraftan Suudi Arabistan'a yaptırım uygulanabileceğini dile getirirken diğer taraftan ikili ilişkileri bozmak istemediği sinyalini vermişti. Trump, bu süreçte Suudi Arabistan'a 110 milyar dolarlık silah satışını ve bu ülkenin ABD'ye yatırımlarını savunmuştu.
Trump'ın damadı Kushner ve Suudi Arabistan Veliaht Prensi Muhammed bin Selman'ın yakınlığı da sık sık eleştiri konusu oluyor.
6. 
ABD'den Türkiye'ye küstah mesaj! F-16 ve Black Hawk veremeyiz
ABD Savunma Bakanlığı'nın (Pentagon) Kongre'ye sunduğu gizli ibareli raporda Türkiye'nin Rusya'dan S-400 hava savunma sistemlerini satın almasının yalnızca F-35 teslimatını değil, diğer ABD'li şirketler tarafından üretilen CH-47F Chinook helikopteri, F-16 uçakları ve UH-60 Black Hawk helikopterlerinin alımını da etkileyebileceği belirtildi

.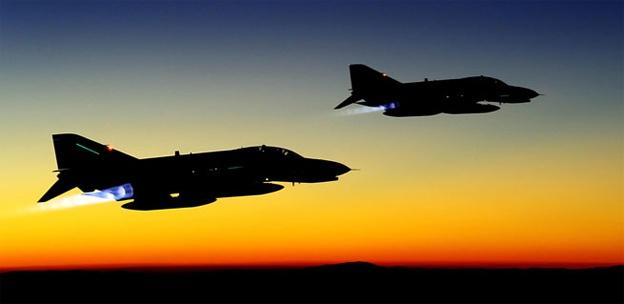 'Washington, Rusya'dan (S-400) satın alırsa Türkiye'nin F-35 programındaki rolü riske girer' başlıklı Bloomberg haberine göre Pentagon'un Kongre'ye sunduğu 'gizli' ibareli raporda Türkiye'nin Rusya'dan S-400 hava savunma sistemlerini satın almasının yalnızca F-35 teslimatını değil, diğer ABD'li şirketler tarafından üretilen CH-47F Chinook helikopteri, F-16 uçakları ve UH-60 Black Hawk helikopterlerinin alımını da etkileyebileceği belirtildi.
ABD merkezli Bloomberg'in haberine göre raporda, 'Türkiye her ne kadar önemli bir program partneri olsa' ve F-35 jetlerine 2002'den bu yana 1.25 milyar dolardan fazla bir yatırım yapmış olsa da, 'Pentagon yönetiminin Türkiye'nin F-35 programının 8 partner ülkesinden biri olmaya devam edip etmemesi konusunda S-400 alımı nedeniyle yeniden değerlendireceği' belirtildi.
"Türkiye hükümeti S-400 tedariki konusunda anlaşmaya vardığını açıkça ve tekrar tekrar belirtti" denilen raporda, S-400 alımının '2019 Temmuz'u gibi erken bir sürede' gerçekleşeceği ifade edildi.
'TÜRKİYE, ON YILDIR SÜREN, MÜZMİN HAVA VE SAVUNMA SİSTEMİ ARAYIŞI NEDENİYLE KIZGIN'
Raporda ayrıca, Türkiye'nin 'on yıldır süren müzmin hava ve füze savunma sistemi arayışı nedeniyle sinirlenmiş' olduğu savunuldu.
ABD arasındaki ikili ilişkilerdeki gerginliklere rağmen Türkiye'nin Washington'a karşı 'birçok konuda yapıcı bir askeri partner' olduğu belirtilerek, ülkede '2 binden fazla ABD askeri ve onlarca hava ve radar sistemlerinin bulunduğu' kaydedildi.
Türkiye Dışişleri Bakanı Mevlüt Çavuşoğlu, kısa bir süre önce yaptığı açıklamada S-400 alımına ilişkin "Anlaşma yapıldı. Bunu iptal edemem. Fakat daha fazlasına ihtiyacımız var. Bunları da müttefiklerimizden satın almayı tercih ederim" ifadelerini kullanmıştı.
7.
İşte Pentagon'un yeni Türkiye raporu
ABD Kongresi'ne sunulan raporda, hazırlanan alternatif teklif "Yönetim, Türkiye'nin tüm savunma gereksinimlerini karşılayacak güçlü, kabiliyetli ve NATO ile çalışabilir bir hava ve füze sistemi sağlamak üzere bir paket hazırladı" ifadesiyle yer aldı.
Raporda göze çarpan bazı satırlar:"Türkiye, hava araçlarını ve balistik füzeleri artan bir bölgesel güvenlik tehdidi olarak algılamaktadır ve yıllardır sürdürdüğü hava ve füze savunma sistemi arayışından dolayı rahatsızdır. ABD hükümeti; Türk hükümetine S-400 alımının ikili ilişkilere ve Türkiye'nin NATO içindeki rolüne olumsuz etki yapacağını belirtti. Türkiye S-400 alımına devam ederse yönetim, Türkiye'nin (F-35 projesine) sekizinci ortak olarak katılımının devam edip etmeyeceğini tekrar değerlendirecektir."
ABD Savunma Bakanlığının (Pentagon) 15  Kasım'da Kongreye sunduğu ve Türk-Amerikan ilişkilerindeki güncel durumun  kapsamlı şekilde değerlendirildiği raporun detayları ortaya çıktı.
Anadolu Ajansı, iki hafta önce Pentagon'un Senato ve Temsilciler  Meclisine sunduğu raporun tasnif dışı özetine ulaştı.
12 sayfalık raporun iki sayfalık özetinde Türkiye'nin NATO'nun  güneydoğu kanadında "sıra dışı bir jeostratejik konuma sahip olduğu" ve "bu  nedenle ABD ile Türkiye'nin önemli bölgesel menfaatleri" paylaştığına dikkat  çekildi.
Türkiye'nin ABD için önemine vurgu
Türkiye'nin NATO'nun ikinci büyük ordusuna sahip olduğu ve bu askeri  gücü de NATO menfaatleri için kullanmaya istekli olduğu ifade edilen raporda şu  ifadelere yer verildi:
"Türkiye'nin 2024 itibariyle Gayrisafi Yurtiçi Hasılası'nın yüzde 2'si  kadar savunma harcaması yapma konusunda tutarlı bir planı var. Aynı zamanda  (Türkiye) revizyonist güçlerle rekabette, haydut devletleri caydırmada ve onlara  karşı koymada, devam eden DEAŞ'la mücadele kampanyası ve diğer uluslararası terör  gruplarına karşı çabalarda kritik bir oyuncudur."
İki ülke arasındaki tansiyona rağmen Türkiye'nin başta üs ve NATO  görevlerine katkı sağlama olmak üzere birçok konuda üretken bir askeri ortak  olduğu belirten raporda, Türkiye'nin ABD ordusunun operasyon ve lojistik destek  faaliyetleri için üs, liman ve boğazlarını kullanmasına izin verdiğine işaret  edildi.
Raporda Türkiye'deki 2 binden fazla ABD askerinin yanı sıra radar ve  hava unsurlarının ABD Avrupa Komutanlığı ile Merkez Kuvvetler Komutanlığı'nın  Irak ve Suriye'deki operasyonları dahil birçok operasyonuna katkı sağladığı  bilgisine yer verildi.
Türkiye'nin Rusya ve İran'la belli alanlarda iş birliği yapması ile  Amerikan vatandaşları ve Amerikan misyonlarındaki yerel çalışanları  tutuklamasının ABD için temel rahatsızlık konuları olduğu ifade edilen raporda,  bunlara rağmen ABD ile Türkiye'nin önemli bölgesel ortak menfaatlerinin olduğuna  vurgu yapıldı.
Türkiye'nin S-400 alımı
ABD'nin YPG/PKK ile iş birliği yapmasının ve FETÖ elebaşı Fetullah  Gülen'i iade etmemesinin, Türkiye tarafından "iki ülke arasındaki ilişkilerin  altını oyan unsurlar" olarak algılandığı belirtilen raporda şunlar kaydedildi:
"Türkiye, hava araçlarını ve balistik füzeleri (kendisine karşı) artan  bir bölgesel güvenlik tehdidi olarak algılamaktadır ve yıllardır süren hava ve  füze savunma sistemi arayışından dolayı rahatsızdır. Bu bağlamda Türkiye, ilk kez  Temmuz 2017'de Rusya'dan karadan havaya S-400 füze sistemlerini almak için  anlaşma yaptığını duyurmuştur."
Türkiye'nin defalarca ve kamuoyuna açık bir şekilde S-400 alım  anlaşmasının tamamlandığını açıkladığı belirtilirken ilk S-400 teslimatının  Temmuz 2019'da gerçekleşeceği ifade edildi.
Raporda, "Buna karşın ABD hükümeti, Türk hükümetine S-400 alımının  ABD-Türkiye ikili ilişkilerine ve Türkiye'nin NATO içindeki rolüne olumsuz  etkisinin kaçınılmaz olacağını belirtmiştir." ifadelerine yer verildi.
Bunların yanı sıra Türkiye'nin, Amerika Düşmanlarına Yaptırımlarla  Mücadele Yasası (CAATSA) kapsamında potansiyel yaptırımlara maruz kalabileceği,  F-35 uçaklarındaki alım ve endüstriyel haklarını riske atabileceği, NATO ile  ortak çalışabilirliğinin azalabileceği ve Rusya'ya artan bağımlılıktan  kaynaklanan zaafiyetlerinin ortaya çıkabileceği belirtildi.
CAATSA yasasının etkilerinin yaptırım uygulanacak olan kuruma bağlı  olacağı ifade edilen raporda, ABD'nin Türkiye'ye bu konuda yaptırım uygulaması  durumunda ortak savunma programları ve askeri endüstrideki iş birliği dahil iki  ülke arasındaki ilişkilerin daha da karmaşık hale gelebileceği ileri sürüldü.
Raporda şu ifadelere yer verildi:
"Bunlarla sınırlı olmamak kaydıyla, F-35 Müşterek Taarruz Uçağı,  PATRIOT Hava ve Füze Savunma Sistemleri, CH-47 Chinook ağır nakliye helikopteri,  UH-60 Black Hawk helikopteri ve F-16 avcı uçağı da Türk alım programlarından  etkilenecekler arasındadır."
Türkiye'nin F-35 programına katılımı
Raporda, F-35 programına katılımı konusunda ise Türkiye'nin programa  2002'de dahil olduğu ve şimdiye kadar 1,25 milyar dolar yatırım yaptığı ifade  edildi.
Ankara'nın 100 adet F-35A uçağı almayı planladığı ifade edilen  raporda, Türkiye'nin aynı zamanda Müşterek Taarruz Uçağı Programının önemli bir  endüstriyel katılımcısı olduğuna vurgu yapıldı.
Türkiye'nin ulusal seviyede F-35 uçağının motoru olan F135 motorunun  son montaj ve kontrol tedarikçisi, aynı zamanda motorun Bölgesel Bakım, Onarım ve  Yükseltme Tesisi olarak seçildiğine işaret edilen raporda, "Türkiye S-400 alımına  devam ederse yönetim, Türkiye'nin sekizinci ortak olarak katılımının devam edip  etmeyeceğini tekrar değerlendirecektir." denildi.
Türkiye'ye S-400 alternatifi paket
Raporda Türkiye'ye sunulan alternatiflere ilişkin şu ifadelere yer  verildi:
"Yönetim, Türkiye'nin tüm savunma gereksinimlerini karşılayacak güçlü,  kabiliyetli ve NATO ile çalışabilir bir hava ve füze sistemi sağlamak üzere bir  paket hazırladı. Paketin bazı kısımlarının Kongreye tebliğ edilmesi gerekiyor.  Kongrenin Türkiye'ye Dış Askeri Satış ve Direkt Ticari Satış konusunda destek  vermesi, Türkiye'ye S-400 alımından çekilmesini sağlayacak gerçek bir alternatif  sunmak açısından önemlidir."
ABD Başkanı Donald Trump'ın ağustos ayında imzaladığı Savunma  Bakanlığı bütçe yasası, yasalaştıktan sonra Pentagon'un en geç 90 gün içinde  Türk-Amerikan ilişkilerine ve Türkiye'nin F-35 programına katılımına yönelik bir  rapor hazırlamasını öngörüyordu.
ABD Savunma Bakanı James Mattis, 7 Temmuz'da Kongreye yazdığı  mektupta, Türkiye'ye F-35 uçaklarının satışının durdurulması girişimlerine karşı  çıkmış ve bunun "tedarik zincirinde sıkıntıya neden olacağı ve uçak fiyatlarını  yükseltebileceği" uyarısında bulunmuştu.
8.
DEMOCRATS STAND WITH FOREIGN RIOTERS
They challenge the use of teargas by border patrol agents under attack.
November 29, 2018
The news footage of the thousands of members of the "migrant" caravan showed young men throwing rocks at U.S. Border Patrol agents and attempting to charge the U.S./Mexican border.  The Border Patrol agents were clearly under attack and had only two courses of action to take. The beleaguered agents could step aside or even retreat and permit their positions to be overrun by hundreds or even thousands of illegal aliens among whom are likely criminals, gang members and even those affiliated with terrorism, who would then disperse into the United States where the abject lack of resources would enable them to meld into communities across the country, particularly those jurisdictions that have been proclaimed "Sanctuary Cities."  Alternatively, they could stand their ground and defend the border to prevent the illegal and un-inspected entry of these invaders.  In order to protect themselves, however, these agents would need to deploy either lethal or less-than-lethal force.
We all know that the Border Patrol opted to deploy teargas, a less-than-lethal force, that succeeded in repelling the attempted breach of our border, although it was reported that approximately 50 aliens did manage to enter the United States, but were quickly apprehended and taken into custody by the Border Patrol.
It would certainly appear that the agents demonstrated discipline, restraint and professionalism in managing to bring a very dangerous situation under control without the loss of life.  Incredibly, rather than commending these valiant federal agents, Democrats and members of the mainstream media have attacked the agents.  They complained that these "asylum seeking migrants" should have been quickly processed and permitted to enter the United States.  They complained bitterly that the use of teargas was wrong and had the potential to injure women and children who were in the front of the surging mob.
On Tuesday, November 27, 2018 I was a guest on Fox & Friends First to discuss the situation in Tijuana, Mexico where the confrontation occurred.  During my segment the anchors of the program noted the hypocrisy being exhibited by the Democrats and who did not raise any objections when under the Obama administration, pepper spray and other such less than lethal force were used to stopped an attempt by illegal aliens to overpower the agents and breach the border. But they become unhinged whenever President Trump acts to protect America and/or Americans.
In fact, when the issue of hypocrisy exhibited by the Democrats was raised, I was compelled to cite how none other than Chuck Schumer had, in 2014, called for creating a new federal law to punish those who trespass on critical infrastructure or national landmarks by imposing a five-year prison sentence for that crime.
Aliens who evade the vital inspections process conducted at ports of entry are, at a minimum, trespassing on the United States.  This is a violation of law and poses a threat to national security and public safety.
On October 13, 2014 Schumer posted a press release on his official website which announced that because of dangers created by trespassers, particularly in this era of terrorism, that he had proposed legislation that would make trespassing on critical infrastructure and/or landmarks a federal crime with a maximum prison sentence of five years.
His press release stated:
Schumer pointed to the fact that New York City is a top terror target, and the recent incidents of trespassing on critical infrastructure including, when two white flags were placed atop the Brooklyn Bridge, a Pro-Palestinian flag was flung from the Manhattan Bridge and a foreign tourist took a joy-walk along the supports of the Brooklyn Bridge. In March, a 16-year old boy climbed to the top of the World Trade Center to take a photo of himself, and has since been arrested for climbing a water tower in New Jersey, yet another example of critical infrastructure. Schumer said that the NYPD has done great work in pursuing these recent cases, but it is clear that a federal law is needed to better deter this behavior and to increase available punishments.
The press release went on to state:
"With terror threats at a high, it must be made loud and clear to any would-be trespassers, adrenaline junkies or potential criminals that the federal government and the NYPD take trespassing on critical infrastructure and national monuments very seriously; a law that makes this a federal crime and raises the current maximum jail time from one to five years would help deter this behavior, and provide the NYPD with stronger tools to combat this disturbing trend."
However, Schumer, who actually cited the antics of a 16-year-old boy in his press release, had declared that anyone who trespasses, including "adrenaline junkies," should face a five-year prison sentence.
However, when aliens trespass on the United States, even where violence is concerned, Schumer and his Democratic colleagues are determined to provide those illegal aliens with U.S. citizenship!
Another issue I raised during my interview is the way that women and their young children were positioned at the head of the surging mob in Tijuana, thereby putting them in harm's way.  The tactic of using women and children as "human shields" is a tactic seldom seen anywhere but in the Middle East.  This brings us back to the potential that Hezbollah may have a hand in organizing this massive caravan, as I noted in my article, "The Impending Alien Invasion."
One final point, and an issue I raised when I was interviewed on Newsmax TV on November 26, 2018, became the title of the account of my interview that was published on the Newsmax website: "Michael Cutler to Newsmax TV: 'Those Flags Are a Lie Detector' | Newsmax.com."
I noted that President Trump has made much about the supposed "migrants seeking asylum" who were waving the flags of their home countries.
President Trump's concerns are reasonable and, indeed, spot-on.
The term "asylum" carries strong emotional implications.  Often images of the Holocaust come to mind, the Jews and others fleeing from the Nazis and concentration camps.
Indeed, aliens who seek asylum are supposed to be able to articulate "credible fear" that because of their religion, race, ethnicity or political views they face persecution or worse in their home countries.
It would be incomprehensible that true refugees or asylum seekers would be waving the banner of their home countries that subjected them to persecution or oppression.
Yet there is no shortage of men in the caravan who are waving the flags of their native countries.
The point that I made during my interview was that it is often difficult to determine the honesty and truthfulness of individuals who are being interviewed by law enforcement authorities.  Those members of the caravan who would wave those flags of their native countries are making an irrefutable statement, they are not fleeing persecution but are seeking to enter the United States for other reasons, known only to them.
The Democrats who are challenging the tactics of the valiant Border Patrol agents to repel the invasion of thousands of illegal aliens while demanding that these aliens be granted asylum is encouraging still more aliens from around the world to head for the borders of the United States.
It is likely that because so much emphasis and resources of the Border Patrol and the military have been focused along the U.S./Mexican border near Tijuana, that Mexico that other parts of the porous U.S./Mexican border may be less able to detect and stop illegal entry by illegal aliens and contraband.
These factors should cause consternation among all Americans and all politicians irrespective of political affiliation.  The oaths of office taken by federal agents, members of the Armed Force and members of Congress do not make any distinctions about political affiliation.  However, it has become crystal clear that the Democrats are rooting for the aspiring illegal aliens and seeking to undermine the elements of the Department of Homeland Security that enforces and administers our nation's immigration laws.
The wall that President Trump has wanted to construct since his first day in office would have been extremely helpful today, but then, neither side has wanted to actually secure that dangerous border or take the other steps such as hiring an adequate number of ICE agents, essential to imbue the immigration system with real integrity.
In point of fact, the lack of integrity of the immigration system is paralleled by the abject lack of integrity of the leadership of both political parties.
The official report, 9/11 and  Terrorist Travel" was prepared by the members of the 9/11 Commission staff that consisted of federal agents and attorneys.
This report focused specifically on the ability of terrorists–not just the 19 hijackers–but other terrorists as well, to enter the United States and embed themselves in communities throughout the country as they went about their deadly preparations to carry out an attack.
The first paragraph of the preface of this report shall serve as the "final word" for my article, today and should be required reading for all of our political "leaders":
It is perhaps obvious to state that terrorists cannot plan and carry out attacks in the United States if they are unable to enter the country. Yet prior to September 11, while there were efforts to enhance border security, no agency of the U.S. government thought of border security as a tool in the counterterrorism arsenal. Indeed, even after 19 hijackers demonstrated the relative ease of obtaining a U.S. visa and gaining admission into the United States, border security still is not considered a cornerstone of national security policy. We believe, for reasons we discuss in the following pages, that it must be made one.
9.
Only two places left where she might be safe.
Asia Bibi, the Pakistani Christian woman who spent eight years on death row in a Pakistani jail, having been convicted of "blasphemy" on the testimony of Muslims, has at last been freed by a decision of the Pakistani Supreme Court. But her latest ordeal has only just begun, for she cannot possibly live safely in Pakistan, where massive crowds have been calling for her to be executed and where, during this past year, two high officials of the government who had criticized her prosecution were, as a consequence, murdered by Muslim fanatics.
The United Kingdom has refused to offer Bibi asylum, prompted by fears of violence by Muslims. The UK high commissioner in Islamabad is reported to have warned he could not protect his staff if asylum were granted by the UK. This led the Foreign Office, in turn, to ask the Home Office not to grant Asia Bibi's request. And there was another fear as well. That was the concern that if Bibi were granted asylum by Her Majesty's Government, Muslims could well riot in the U.K. itself.
In a demonstration of widespread pusillanimity, no country has yet stepped forward to offer this woman asylum.
So where can Asia Bibi go? There are two places where she just might be safe.
The first is the United States, where she could be offered not just asylum, but a place in the Witness Protection Program. Between 1971 and 2013 (the latest year for which figures are available), that Program has successfully protected 8,500 people ("witnesses"), along with 9,900 family members. The American government is unlikely to be worried about possible Muslim unrest should Asia Bibi be given asylum. While Muslims in the UK make up 5% of the population, in the US they make up only 1%, where, likely as a consequence, they are better behaved. The U.S is also 40 times bigger than the U.K. Should Asia Bibi come here, there's more room to disappear in, with a government that has a ready network of safe houses, new identities, and, if need be, plastic surgery.
The second place where Asia Bibi should consider requesting  asylum is the Vatican. By doing so, Asia Bibi would be putting the islamophilic Pope Francis on the spot. He who has been insisting that "authentic Islam and the proper reading of the Koran are opposed to every form of violence" would be confronted with the reality of a Christian woman who, living in a Muslim land, falsely accused by Muslim coworkers of blasphemy against Muhammad, was sentenced to death. After spending eight years of her life in prison waiting for that sentence to be carried out, she was finally acquitted by the Pakistani Supreme Court. Two high-ranking Pakistani officials who had criticized the prosecution of Asia Bibi, the Governor of Punjab Salman Taseer, and the Minority Affairs Minister Shahbaz Bhatti, were both assassinated as a result.
But how could Pope Francis, who has been endlessly critical of the West for not admitting all the migrants who want to be admitted, who has even compared those he calls "populists," who wish ill to nobody, but only want to be able to control the number and kind of migrants admitted to their own countries, to Hitler, now turn down Asia Bibi? How could he who has insisted that Christ would have welcomed with open arms all those who might have asked him for asylum, no matter what their background or views, now turn down Asia Bibi's request for asylum? Can he, who has claimed that a failure to welcome migrants is "rooted ultimately in self-centeredness and amplified by populist rhetoric," now reject Asia Bibi, a genuine martyr for her faith who refused to convert to Islam, which might have ended her suffering? If the Pope were to reject her plea for asylum, could he ever again lecture those who want to limit the migration to their own countries, and especially to limit the number of Muslim migrants because of the menacing ideology that they bring with them in their mental baggage?
If the Pope were to decide to give her refuge, as a good Christian should, he would immediately be subject to a barrage of ferocious criticism from Muslims around the world, including many death threats, which might make him start to recognize, as hitherto he has not, the violence that is so essential a part of Islam.
It's hard to know what it will take to open the Pope's mind to the meaning, and menace, of Islam. But the case of Asia Bibi just might do it.  He should answer her plea by inviting her, and her family, to live in the Vatican, pop. 1000, one of the best-protected places on earth. Contrary to popular belief, the Swiss Guards are not merely ceremonial, but are carefully chosen Swiss army veterans, often in plainclothes, armed with, and highly trained in using, the latest weaponry. There are about 125 of those Guards, and the same number of Vatican Police, who together equal one-fourth of the total population of Vatican City.
As for weaponry, the Pontifical Guards have the Sig P220 semi automatic pistol as their standard issue. It is made by famed firearms manufacturer Sig Sauer, and has one of the best reputations for reliability and quality. (Today, the Navy SEALs are known for their similar Sig Sauer P226 pistols). The Swiss Guard also uses Austrian-built Glock 19 pistols for deep concealment.
For heavier hitting longer-range modern firepower, the Swiss Guard has an array of Sig SG550 series assault rifles in different configurations. This includes some with short barrels and folding stocks (Sig SG552 Commando) for close-quarters battle (CQB) and vehicle carry, and others with longer barrels and scope setups for extended range engagements. They also have the Heckler & Koch MP7 personal defense weapon (PDW) that fires armor piercing small caliber rifle rounds. This weapon is extremely popular with elite units ranging from SEAL Team Six to presidential protection units around the globe. It would take too long to list all of their top-of-the-line weapons, but the point has been made: they are not relying on defending the Pope with those ceremonial halberds. They are as well-equipped as any comparable guard unit anywhere in the world. The Pope cannot claim he lacks the ability to protect Asia Bibi.
Asia Bibi is now, and will be as long as she lives, a standing reproach to the world's Muslims, who stood by while she was first charged, and then convicted, of "blasphemy," and who, during the past eight years of her monstrous imprisonment, have not raised the matter even once with any Pakistani official, nor at meetings of the O.I.C. Their silence signaled Islamic solidarity with the original persecutors of Asia Bibi. And her travails in not finding a final refuge are a standing reproach to the world's non-Muslims as well.
The Pope could now do the very thing he usually calls on others to do: welcome this desperate asylum seeker. For he should be reminded of his own words, when in October 2016 he said "it is hypocritical to call yourself a Christian and to chase away a refugee, or anyone who needs your help." He should, as both a simple Christian and as the Vicar of Christ, become the one protector who did not turn her down. The Pope could learn a lot about "authentic Christianity" from this martyr for her faith, and learn, too, about "authentic Islam" which millions of hate-filled rioters in Pakistan believe they are upholding when they bay for Bibi's blood.
So, let the request for asylum be made quite publicly by Asia Bibi to the Pope. A martyr for her faith, she might have avoided the charge of blasphemy, and saved herself from the death sentence, and the eight years in prison waiting for the sentence to be carried out, had she at the very beginning been wiling to convert to Islam. But Asia Bibi was unwilling to leave the Christian faith. The Pope will have a hard time turning her away from his door, as Christ would never have done. And if he does that, he will have lost all moral authority — for those who think he still has any to lose — and be unable to pontificate, as has been his wont,  on the need for the West to welcome migrants.
So let us imagine that the Pope offers, and Asia Bibi accepts, his  permission for her to live at Vatican City, under his protection. He will be subject to every sort of abuse from Muslims, including death threats — which have already been coming his way from Muslims unaware of how supportive he has been of what he calls "authentic Islam." He will now expose him to the threats of Muslim fanatics, the very people whom he has managed to overlook so far in his incessant reproaching of  the West. And Asia Bibi herself, of course, will continue to be subject to the same death threats she had been receiving in Pakistan.
Asia Bibi's request for asylum in Vatican City would be salutary, whether that request is accepted or turned down. If the Pope turns her away, his own hypocrisy will be exposed, and he will no longer be able to lecture or hector the West for its "un-Christian" behavior toward mostly-Muslim migrants. He will be permanently shamed by his stunning failure to follow his own prescriptions.
If he grants her asylum, on the other hand, Pope Francis will be rescuing a high-profile Christian victim of Muslim persecution, putting the cruel application of Islamic "blasphemy" laws front and center on the world's agenda, and in offering Bibi shelter, he will be taking a stand against those unjust laws himself. He will no longer be seen as the Defender of Islam that he has too often appeared to be. His own eyes might open wider as he learns more about the mistreatment of Christians and other non-Muslims, based on Qur'anic commands, and finds out about other Asia-Bibis, some of them imprisoned, with others martyred — put to death — for their faith, all over the Muslim-ruled lands. And if he could take in that knowledge, make sense of it, study the Qur'an and hadith — a tall order for this Pope who clearly has not felt the need — and manage to grasp how Muslims regard non-Muslims, as his more learned predecessor Pope Benedict did, he might help in the long struggle to save Europe, Christian and post-Christian, from the Jihad that now threatens it, and that so far Europe's political and media elites have failed to recognize, out of fear of offending the tens of millions of Muslims already in their midst.
10.
DÖNÜM NOKTASI 2010!
2010 kritik bir yıl, dönüm noktası oldu. Çünkü Doğu Akdeniz'deki doğalgaz rezervleri keşfedilmişti. AB-D ile şeytan üçgeni (İsrail, Yunanistan, GKRY) arasında gizli görüşmeler yapıldı. Türkiye ve KKTC'yi oyunun dışına sürmek için planlar yapıldı. Bu yıldan itibaren Batı ve şeytan üçgeninin Türkiye politikaları tepeden tırnağa değişti. Türkiye tam anlamıyla hedef tahtasına konuldu. Daha bir yıl dolmadan, 2011 yılında şer cephesi Türkiye'ye karşı ortak bir tatbikat başlattı. GKRY tatbikata gözlemci gönderdi. Tatbikatın adı bile manidardı: Noble Dina (Kutsal Dina)! Tevrat'ta yer alan bir konuyu anımsatıyordu: Özetle, Yakup'un kızı Dina kaçırılıyor ve oğulları intikam için kızı kaçıran Şekem'i öldürüyordu! Diğer bir ifade ile Şekem'le Türkiye özdeşleşiyordu.
TÜRKİYE'YE KARŞI SENARYOLAR
Noble Dina serisi tatbikatların kapsamı Reliant Mermaid'den çok farklıydı. Bir arama kurtarma tatbikatı değil, muharip içerikli bir tatbikattı. Çok sayıda deniz ve hava unsuru katılıyor ve tatbikat sahası Yunanistan'a kadar genişliyordu. Geniş hava faaliyetleri planlandı. ABD Altıncı Filosu destek verdi. Senaryolar bütünüyle Türkiye'nin askeri yeteneklerini karşılamak için planlanmıştı. Türk Deniz Kuvvetleri'ne karşı harekât Ege'de başlıyor, Kıbrıs açıklarında devam ediyor ve İsrail'in yaklaşma sularında son buluyordu. Bu husus İsrail basınında açık açık vurgulanıyordu.
KIBRIS'TA İSRAİL KARA GÜCÜ!
Reklamdan sonra devam ediyor
2011'de İsrail uçakları GKRY'deki Andreas Papandreou üssünde iniş kalkış eğitimleri yaptı. Aynı yıl içinde İsrail bu üste uçaklarının konuşlanması için GKRY'ye teklif yaptı. Bugünlerde İsrail'in adada kalıcı olmak için nabız yokladığını biliyoruz. GKRY Cumhurbaşkanı Nikos Anastasiadis, Mayıs 2013'te İsrail'i ziyaret etti. Bu ziyaret esnasında dönemin İsrail Cumhurbaşkanı Şimon Peres ilişkilerin boyutunu ilan etti: "GKRY önemli stratejik ortağımızdır. Bu stratejik ilişkilerimiz daha da gelişecektir."
Şubat 2104'te İsrail ve GKRY, adada ve denizde ortak Onisilos Gideon tatbikatını icra ettiler. Mart ayında İsrail uçakları üç gün boyunca GKRY hava savunma etkinliğinin test edildiği uçuşlar yaptı. Haziran'da adada yapılan tatbikata İsrail'in elit komandoları katıldı. Uçak ve helikopterlerin yakın desteğinde muhtemel Türk mevzilerine taarruz taktikleri denendi. Ekim 2014'te İsrail uçakları Girit'e kadar uzanan hava sahasını tatbikat kapsamında kullandı. Kasım'da ilk üçlü savunma zirvesi gerçekleştirildi. Savunma Bakanları Atina'da buluştu. Hedefin, "sadece bu ülkelerin değil, Batı ve hatta uluslararası toplumun güvenliğini savunmak olduğu" vurgulandı.
DÜŞMANLIK ZİRVEYE TIRMANIYOR
Netanyahu, Çipras ve Anastasiadis, 15 Haziran 2017'de Selanik'te bir araya geldi. Doğu Akdeniz'de üçlü ittifak ilan edildi. Barış, istikrar ve güvenlik için ortak mücadele edileceği açıklandı. Aynı yıl içinde üç İsrail korveti ve bir deniz helikopteri Yunanistan'ın Ege'deki tatbikatına katıldı. İsrail kara ve hava unsurları Kıbrıs'ta yapılan bir tatbikata iştirak etti. KKTC bu tatbikatı protesto etti. Her geçen yıl kapsamı daha da genişleyen ve Türkiye'yi doğrudan hedef alan Noble Dina bu yıl, 11 gün süre ile 18-29 Mart tarihleri arasında icra edildi. Daha geniş bir katılımla, GKRY'nin düzenlediği Nemesis serisi tatbikatlar da düşünüldüğünde durumun vahameti daha iyi anlaşılır.
SONUÇ VE DEĞERLENDİRME
Noble Dina'dan Nemesis (İntikam Tanrıçası)'e kadar uzanan uzun ve çetrefilli bir düşmanlık bulvarı! Geçmişe ve hatta bugüne bakarsak, bu şer cephesini bir araya getiren diğer unsurun PKK olduğunu görürüz. ABD'nin yönlendirdiği Haçlı-Siyonist şeytan üçgeni! Türkiye'nin bütün hayati çıkarlarına saldıran bir şer ittifakı! Mavi Marmara krizinde verilen tavizler Türkiye'ye yol, su ve elektrik olarak geri döndü. Uluslararası ilişkilerde maskeli balo oynayanlar, gerçeklerle yüzleşme cesareti olmayanlar, rakiplerinden çekinerek tribünlere seslenenler ülkelerinin zemin kaybetmesine neden olur. Devlet demek tehdidi gerçek boyutuyla değerlendirme yeteneği demektir. "Biliyoruz ama şu nedenlerle idare ediyoruz!" diyorsanız, her geçen gün aleyhinize işler. En azından ikili düzeyde ilişkiler gözden geçirilemez mi? Baksanıza Akıncı, Anastasiadis adlı EOKA kalıntısına hâlâ doğum gibi tebrik mesajları gönderiyor…
11.
Λίβερπουλ: Πριν 20 χρόνια, ο θρύλος του

Στίβεν Τζέραρντ

ξεκίνησε!
Πριν ακριβώς δύο δεκαετίες έκανε ντεμπούτο ένας από τους μεγαλύτερους ποδοσφαιριστές που φόρεσαν την φανέλα της Λίβερπουλ. Ο επί πολλά χρόνια αρχηγός της θρύλος της ομάδας Στίβεν Τζέραρντ.
Ήταν 29 Νοεμβρίου του 1998. Ένας πιτσιρικάς που είχε βγει από τα φυτώρια της Λίβερπουλ ήταν έτοιμος για την πρώτη του επαγγελματική συμμετοχή.
Ο Στίβεν Τζέραρντ σε ηλικία 18 ετών ήταν έτοιμος να κάνει το ντεμπούτο του με την ομάδα της καρδιάς του. Πριν από 20 χρόνια, η Λίβερπουλ αντιμετώπιζε την Μπάλκμπερν για την Premier League και ο προπονητής της ομάδας Ζεράρ Ουγιέ αποφάσισε να κάνει την τρίτη και τελευταία του αλλαγή.
Φώναξε τον πιτσιρικά τότε Τζέραρντ, του έδωσε τις τελευταίες οδηγίες και ο "Stevie-G" λίγα λεπτά αργότερα πήρε την θέση του Βέγκαρντ Χέγκεμ στις καθυστερήσεις του αγώνα. Μπορεί να εισήλθε στον αγωνιστικό χώρο και να έπαιξε για ελάχιστα δευτερόλεπτα, ωστόσο αυτή η στιγμή έμελε να είναι ιστορική για την Λίβερπουλ και τον ίδιο τον παίκτη.
Η συνέχεια αυτού του μεγάλου παίκτη είναι γνωστή σε όλους και η προσφορά του στους "κόκκινους" ανεκτίμητη.
"ΧΑΙΡΕΤΕ"!
"ΕΛΛΗΝΑΣ"
-/-