ΤΑ ΧΡΟΝΙΑ ΤΟΥ "ΙΗΣΟΥ ΧΡΙΣΤΟΥ", ΕΠΙ ΓΗΣ ΗΣΑΝ… 33!
1.
Για διαβάστε και τον Κο παρακάτω, που παρ' ότι… Γκαβέας, μάλλον βλέπει πολύ καλά!
Τζον Κυριακού: Ο Τραμπ, η CIA και άλλα επικίνδυνα παιχνίδια
Ο ελληνοαμερικανός πρώην πράκτορας που

αποκάλυψε τη χρήση βασανιστηρίων από τη CIA

μιλά για το ρόλο της στην υπόθεση Τραμπ, αλλά και για τον κίνδυνο που αντιμετωπίζει η δημοκρατία και οι πολίτες από την

ανεξέλεγκτη δράση των μυστικών υπηρεσιών στο όνομα της ασφάλειας

.
Impeachment: John Brennan and

Obama's Intel Ops
Holdovers strike again.
It turns out, as Rush Limbaugh noted in a recent broadcast, that the "whistleblower" is a CIA person detailed to the White House. Likely a holdover from Obama, he is John Brennan's man.
When Obama left office, he left in place a mechanism designed to lead to Trump's impeachment: (Ό,τι σας γράφαμε τόσο καιρό τώρα! Εμείς παρά 5, αν όχι παρά 10 και παρά 15, και αυτοί εδώ "ακριβώς")! The revelations of the intel community about Russian collusion with the incoming president.
Now that those are debunked by the very prosecutor hired to prove them, this same crowd, these same folks, have shifted their emphasis to the Ukraine scandal.
The allegation is that Trump used his official power to induce Ukraine to investigate Joe Biden's son. But the fact — caught on tape — is that Biden used his power as VP to get Ukraine to fire the prosecutor who was after his son!
Trump does not deserve impeachment for bringing Biden to justice. Biden deserves our condemnation for trying to impede it.
The impeachment drama, begun suddenly by the whistleblower complaint, probably will play out this way: (Από την ίδια "Πηγή" φαίνεται ότι δασκαλεύτηκαν και οι του ΣΥΡΙΖΑ, και αναφέρομαι στους "κουκουλοφόρους μάρτυρες" της "ΝΟΒΑΡΤΙΣ", για τους 10 πολιτικούς)!
House Democrats, driven by their blood thirsty base, will vote to impeach. All but their dedicated partisans will see them as over-reaching and ignoring the agenda they were elected to legislate. Party discipline will assure a unanimous Democratic vote to impeach but few if any Republicans will join them. Impeachment will be seen as a partisan ploy rather than the outcome of a real investigation.
Senate Republicans will stand firm and united behind Trump and against impeachment. With the GOP base solid and enraged by impeachment, any who waiver will be harshly disciplined by the threat of primary fights. Only Mitt Romney might break ranks. The House Democratic impeachment trial managers will fall far short of the two-thirds needed to oust Trump. The drama will consume the remainder of 2019 and last well into the primary season of 2020.
Voters will see the Democrats as taking the election out of their hands and trying to remove Trump even as his first term nears its end. Impeachment will hurt the Democrats in 2020 just as it injured the Republicans when they tried to throw out Clinton in 1998.
In the meantime, all the focus on Biden's son's role in Ukraine and China will further weaken and eventually destroy Joe Biden's presidential chances. With Biden out of the way, the Party's left wing will be triumphant and will nominate Elizabeth Warren.
With the Democrats hurt by impeachment, the economy purring along, and the radical Warren leading them, Trump will likely win re-election, perhaps massively.
Democrats are being forced into a strategic dead end by the exuberant media and their frothing base. But it will not end well for them.
3.
ΜΗΝ ΤΡΩΤΕ ΤΟ ΠΑΡΑΜΥΘΙ ΤΗΣ ΠΡΟΔΟΣΙΑΣ ΤΡΑΜΠ ΣΤΟΥΣ ΚΟΥΡΔΟΥΣ ΚΑΙ

ΚΑΝΕΤΕ ΥΠΟΜΟΝΗ!
ΤΩΡΑ ΠΟΥ ΤΟ 5ΓΩΝΟ ΕΙΠΕ ΆΛΛΑ (ΥΠΑΜ ΣΠΕΡ /

"ΔΕΝ ΕΓΚΑΤΑΛΕΙΠΟΥΜΕ ΤΟΥΣ ΦΙΛΟΥΣ ΜΑΣ ΤΟΥΣ ΚΟΥΡΔΟΥΣ", ΚΛΠ ΚΑΙ "ΟΙ ΤΟΥΡΚΟΙ ΦΑΙΝΕΤΑΙ ΠΩΣ ΚΑΝΟΥΝ ΕΓΚΛΗΜΑΤΑ ΠΟΛΕΜΟΥ ΣΤΗΝ ΣΥΡΙΑ"

), ΟΙ "ΣΟΡΟΣ-ΑΛΗΤΕΣ" ΤΟΥ "ΔΗΜΟΚΡΑΤΙΚΟΥ ΣΥΣΤΗΜΑΤΟΣ" ΤΩΝ Η.Π.Α. ΚΑΙ ΤΑ ΟΡΓΑΝΑ ΤΟΥΣ ΣΤΟΝ ΚΟΣΜΟ ΚΑΙ ΔΗ ΣΤΗΝ ΕΥΡΩΠΗ, "ΔΑΓΚΩΘΗΚΑΝ" ΚΑΙ ΛΕΝΕ: ΤΟ ΚΟΓΚΡΕΣΣΟ ΚΑΙ ΤΟ Α/ΣΥΣΤΗΜΑ ΑΠΟΦΑΣΙΣΕ ΕΤΣΙ, ΚΛΠ, ΚΛΠ, ΚΛΠ, ΕΝΩ ΠΡΙΝ ΕΛΕΓΑΝ ΠΩΣ Ο ΤΡΑΜΠ ΑΠΟΦΑΣΙΣΕ ΚΑΙ ΟΙ Η.Π.Α. ΠΡΟΔΩΣΑΝ ΤΟΥΣ ΚΟΥΡΔΟΥΣ!..
ΤΕΛΙΚΑ, ΠΟΙΟΣ ΚΥΒΕΡΝΑΕΙ ΣΗΜΕΡΑ ΤΙΣ Η.Π.Α. ΡΕ ΒΡΩΜΟ-ΛΑΜΟΓΙΑ ΤΩΝ ΕΥΡΩ Η(ΔΙΑΖ) -ΑΝΑΛΟΓΑ- ΤΩΝ $; ΟΤΑΝ ΓΙΝΕΤΑΙ ΚΑΤΙ ΚΑΚΟ ΑΠΟ ΤΙΣ Η.Π.Α. Ο ΤΡΑΜΠ ΚΑΙ ΟΤΑΝ ΚΑΤΙ ΚΑΛΟ ΤΟ ΚΟΓΚΡΕΣΣΟ, ΡΕ ΞΕΦΤΙΛΙΣΜΕΝΟΙ; 
ΚΑΙ ΚΑΤΙ ΑΚΟΜΑ! ΤΩΡΑ ΠΟΥ ΠΑΜΕ  ΓΙΑ ΣΥΡΙΑ (ΑΣΑΝΤ) – ΤΟΥΡΚΙΑ, ΤΙ ΕΧΕΤΕ ΝΑ ΠΕΙΤΕ ΡΕ ΛΑΜΟΓΙΑ; ΝΑΙ ΕΣΕΙΣ ΤΑ ΟΡΓΑΝΑ… ΤΩΝ "ΔΗΜΟΚΡΑΤΙΚΩΝ" ΣΤΗΝ ΕΛΛΑΔΑ, ΑΛΛΑ ΚΑΙ ΟΛΟΙ ΕΣΕΙΣ ΟΙ… ΕΥΑΙΣΘΥΗΤΟΙ, ΠΟΥ ΣΑΣ ΠΙΑΝΕΙ ΤΟ "ΨΥΧΟΠΟΝΙΟ" ΓΙΑ ΤΑ ΠΑΙΔΑΚΙΑ ΤΩΝ ΛΑΘΡΟ ΚΑΙ ΤΟ ΜΙΣΟΣ ΓΙΑ ΤΟΥΣ ΛΑΘΡΕΜΠΟΡΟΥΣ, ΜΟΛΙΣ ΟΙ ΛΑΘΡΟ ΠΕΡΝΑΝΕ ΣΤΗΝ ΕΛΛΑΔΑ ΚΑΙ ΟΧΙ ΠΡΙΝ ΑΥΤΟΙ ΞΕΚΙΝΗΣΟΥΝ ΑΠΟ ΤΗΝ ΤΟΥΡΚΙΑ! ΝΑΙ, ΟΙ ΛΑΘΡΕΜΠΟΡΟΙ ΕΙΝΑΙ ΚΑΛΟΙ ΣΤΗΝ ΤΟΥΡΚΙΑ, ΚΑΙ ΚΑΚΟΙ ΣΤΗΝ ΕΛΛΑΔΑ! ΦΤΟΥ ΣΑΣ ΡΕ ΞΕΦΤΙΛΕΣ! ΝΑΙ ΟΛΟΙ ΕΣΕΙΣ ΠΟΥ ΥΠΟΓΡΑΨΑΤΕ ΤΗΝ ΑΠΟΦΑΣΗ ΤΟΥ ΜΑΡΑΚΕΣ ΚΑΙ ΠΟΥ ΤΩΡΑ "ΚΑΛΩΣΟΡΙΖΕΤΕ ΣΤΗΝ ΠΡΑΓΜΑΤΙΚΟΤΗΤΑ" ΔΗΘΕΝ,  ΤΟΥΣ ΚΥΒΕΡΝΩΝΤΕΣ ΤΗΣ ΝΔούλας, ΜΙΑ ΠΡΑΓΜΑΤΙΚΟΤΗΤΑ ΠΟΥ ΕΣΕΙΣ ΔΗΜΙΟΥΡΓΗΣΑΤΕ ΤΟ 2015, ΜΕ ΤΟ ΠΟΥ "ΑΝΕΒΗΚΑΤΕ ΣΤΗΝ ΕΞΟΥΣΙΑ" ΚΑΙ ΜΑΛΙΣΤΑ ΩΣ ΤΗΝ 1Η ΠΡΟΤΕΡΑΙΟΤΗΤΑ ΣΑΣ, ΑΦΟΥ ΑΥΤΗ ΗΤΑΝ Η ΠΛΕΟΝ ΣΑΦΗΣ ΕΝΤΟΛΗ ΤΟΥ ΙΔΡΥΤΗ ΣΑΣ ΣΟΡΟΣ (ΣΥΡΙΖΑ), ΜΑΖΙ ΜΕ ΤΗΝ ΥΠΟΓΡΑΦΗ ΓΙΑ "ΥΠΕΡΤΑΜΕΙΟ", ΜΕΣΩ ΤΟΥ 3ΟΥ ΜΝΗΜΟΝΙΟΥ, ΓΙΑ ΤΟ ΟΠΟΙΟ ΕΡΓΑΣΤΗΚΕ ΜΕ ΠΑΘΟΣ Ο "ΓΙΑΝΗΣ" ΜΕ ΤΟ ΕΝΑ ΝΙ, ΑΥΤΟ ΤΟ "Μ… ΝΙ" ΤΟΥ ΣΟΡΟΣ, ΠΟΥ ΤΩΡΑ ΕΙΝΑΙ ΚΑΤΑ ΤΩΝ ΓΕΩΤΡΗΣΕΩΝ ΤΑΧΑ, ΚΛΠ, (ΑΦΟΥ ΞΕΡΕΙ ΠΩΣ ΠΙΑ "ΤΟ… ΕΝΕΡΓΕΙΑΚΟ ΠΟΤΑΜΙ ΔΕΝ ΓΥΡΝΑΕΙ ΠΙΣΩ") ΚΑΙ ΥΠΕΡ ΤΩΝ ΑΝΕΜΟΓΕΝΝΗΤΡΙΩΝ ΠΟΥ ΚΑΙ ΠΑΛΙ ΑΠΟ ΠΙΣΩ ΕΙΝΑΙ ΤΑ ΔΙΕΘΝΗ… "ΞΑΔΕΛΦΙΑ" ΤΩΝ… ΣΟΡΟΣ, ΚΑΤΑΛΑΒΑΤΕ ΚΑΙ ΦΩΝΑΖΕΙ ΓΙΑ ΤΗΝ ΑΝΥΠΑΡΚΤΗ… "ΚΛΙΜΑΤΙΚΗ ΑΛΛΑΓΗ" (ΤΟΥΛΑΧΙΣΤΟΝ ΟΠΩΣ ΤΗΝ ΕΝΝΟΟΥΝ ΑΥΤΟΙ) ΚΑΙ ΤΗΝ ΣΩΤΗΡΙΑ ΜΑΣ, ΔΙΟΤΙ ΚΑΙ ΠΑΛΙ ΤΑ ΜΕΤΡΑ ΠΟΥ ΛΕΓΕΤΑΙ ΝΑ ΛΗΦΘΟΥΝ, ΔΙΕΥΚΟΛΥΝΟΥΝ ΤΙΣ ΒΙΟΜΗΧΑΝΙΕΣ ΤΟΥΣ, ΠΟΥ ΑΣΧΟΛΟΥΝΤΑΙ ΜΕ ΤΟΝ… ΑΝΕΜΟ ΚΑΙ ΤΟΝ… ΑΕΡΑ!..
ΞΥΠΝΑΤΕ! ΕΙΝΑΙ ΟΧΙΕΣ!.. 
Pentagon Slams Turkey Incursion in Syria,

Denies (Deny = Αρνούμαι, επί κατηγορίας Ή όχι, εσείς οι έχοντες "Proficiency", της… Παν-μίου / καταλάβατε) Abandoning

Kurds
By Carla Babb October 11, 2019
The U.S. Defense Department on Friday criticized Turkey's military offensive into northeastern Syria as damaging to U.S.-Turkey relations and the fight against Islamic State, vowing to remain committed to Kurdish fighters who helped in the territorial defeat of the terror group.
"We are not abandoning our Kurdish partner forces," U.S. Defense Secretary Mark Esper told reporters at the Pentagon as Turkish forces continued an attack on a 30-kilometer zone in Syria's northeast. The area is controlled by the U.S.-allied Syrian Democratic Forces (SDF), which include the Kurdish YPG military force at the center of Turkey's crosshairs.
Esper said no one "greenlighted" the Turkish operation in northeast Syria. Instead, he said it was "just the opposite," with officials pushing back "very hard at all levels" of government.
"The impulsive action of [Turkish] President [Recep Tayyip] Erdogan to invade northern Syria has put the United States in a tough situation," Esper added. "This operation puts our SDF partners in harm's way, it risks the security of ISIS prison camps, and will further destabilize the region."
The chairman of the Joint Chiefs of Staff, Army General Mark Milley, told reporters the U.S. remains "co-located" with its SDF partners, with the exception of "two small outposts" in the area from Tal Abyad and Ras al-Ayn.
"We are still conducting operations" against Islamic State, Milley said. "Obviously this incursion that was initiated by the Turks has had some effect."
Ahead of the offensive, the U.S. moved about 50 American troops out of the 30-kilometer zone to keep them away from potential Turkish strikes.
Prior to that, the U.S. had convinced SDF forces in the area to dismantle some of their defenses to show Turkey the groups were not a threat to Ankara.
The U.S. also had been conducting joint air and ground patrols in northeastern Syria with Turkish forces to address what Esper called "Turkey's legitimate security concerns with regard to the PKK," or the Kurdistan Workers Party, which both the U.S. and Turkey consider a terror group.
Esper and Milley said that Turkey decided to carry out this offensive despite these U.S. efforts, and they've seen "no indication" that Turkey is willing to stop.
"We thought we were making good progress on the security zone … We were doing all the things we agreed to do. I can't explain why they did what they did," Esper said.
4. Διαβάστε και πάλι "ακριβώς" ή και… 5, ό,τι γράφαμε εμείς παρά… 5 για τον Ακάρ!
"ΕΝΟΣ ΑΝΔΡΟΣ ΑΡΧΗ", ΟΠΩΣ ΛΕΓΑΜΕ, ΚΑΙ ΑΥΤΟ ΕΧΕΙ ΕΝΟΧΛΗΣΕΙ ΠΟΛΥ ΚΟΣΜΟ, ΕΝΤΟΣ (ΚΥΡΙΩΣ), ΑΛΛΑ ΚΑΙ ΕΚΤΟΣ ΤΕΔ!
Ordu sefer emrinde bunlar bando derdinde:

Hulusi Akar neden hedefte
?
09.10.2019
Uğur Dündar*

'ı ne izlerim, ne okurum.
ΕΚ ΤΩΝ ΠΛΕΟΝ ΣΗΜΑΝΤΙΚΩΝ Τ/ "ΆΝΚΟΡΜΑΝ" (Χ"ΝΙΚΟΛΑΟΥ ³), ΓΕΝΝΗΜΕΝΟΣ ΤΟ 1943, ΣΤΟ ΧΩΡΙΟ ΑΚΟΡΕΝ, ΤΗΣ ΣΥΛΙΒΡΙΑΣ. 
Bir arkadaşımın, son yazısının daha geniş bir koalisyonun 'ortak hedefli' bir kampanyasına hizmet ettiği yönünde uyarısıyla karşılaşmamış olsaydım, o yazı da yazıldığı gazetede 'çürüyüp' gidecekti.
Geçen hafta haberlere konu olmuştu.
Emekli bir generalin cenaze töreninde, tören ekibinin düzensiz yürüyüşünü yansıtan görüntüler.
Hoş olmamış elbette.
Ama buradan "Ordunun halini görüyor musunuz? Ne hallere düştü" propagandasının çıkarılması için, Uğur Dündar'ın da dâhil olduğu daha geniş bir 'mızıka ekibinin' parçası olmak gerekiyor.
BU LAFLAR NASIL BİR AMAÇ İÇİN SÖYLENİR?
"…En umutsuz anında bile sadece görüntüsüyle bize umut veren günlerden, cenaze töreninde görevli askerlerini uygun adım yürütemeyen günlere…" cümlesinin, ordunun yeni bir sefer için sınıra koştuğu bir ortamda kâğıda dökülmesinin sizce nasıl bir anlamı olabilir?
Bu cümlelerin, yakın zamanda ağır bir darbe sınavından geçmiş, buna rağmen hemen üstüne yakın tarihinde örneğine az rastlanır iki büyük sınır ötesi operasyon başarısına imza atmış, üçüncüsü için 'moral motivasyonunu' sağlayarak sefer emrine çıkmış bir ordu için sarf edildiğini düşündüğünüzde aklınıza ne gelir?
Bir sürü şey gelir…
Ama hepsinden önce belli bir amaç doğrultusunda, güdümlü bir kampanyanın yürütülmekte olduğu fikri gelir.
Parçaları birleştireceğiz ama önce bu kampanyanın ana hedefinin Milli Savunma Bakanı Hulusi Akar olduğunun altını çizelim.
"RAHATSIZ EDİCİ DUYUMLAR" DERKEN…
Geçenlerde, CHP Genel Başkanı Kemal Kılıçdaroğlu da, Türk Silahlı Kuvvetlerinin durumuna ilişkin 'rahatsız edici duyumlar' aldığını söylemişti.
O da, "Ordunun partileşmesi endişesi içindeymiş!"
Hemen altını çizelim, bu 'endişe beyanının' adresi de yine Hulusi Akar sokağına çıkıyor.
Gerçi, CHP Genel Başkanı'nın duyumlarının ciddiye alınır bir tarafı olsaydı, en son 180 milletvekilinin telefonunda Bylock çıktığına inanıyor olacaktık.
İşin özü, sorun dediğimiz şey, kendisinin dediği gibi, başka müzahir isim ve grupların peşine takıldığı gibi, 'ordunun partileşmesi' gibi bir safsataya tekabül eden bir şey değil.
Dertlenilen konu, TSK'nın demokratik normlara uygun şekilde hareket etmesi, bütün demokratik sistemlerde olduğu gibi iç siyasete bulaşmadan, görev alanı içinde hareket etmeye özen göstermesi, ülkenin temel güvenlik konularında tabi olduğu sivil otorite ile 'uyumlu şekilde' hareket etmesi ve bunun her vatanseverin övüneceği türden başarılı 'çıktılar' üretmesi.
Duydukları rahatsızlığın tam göbeğinde bu gerçek yer alıyor.
Bakan Hulusi Akar'ın bütün bu tariflere uygun şekilde bir pozisyon alarak ülkeye hizmet etmesinden duyulan rahatsızlık, işte böyle 'rahatsız edici duyumlarla', 'tören ekibinin düzensiz yürüyüşü' üzerinden kurulan 'ağdalı' cümlelerle karşımıza çıkıyor.
"EDİRNE'YE ENVER GİRECEĞİNE BULGAR GİRSİN" DER GİBİ…
(ΔΙΑΒΑΣΤΕ ΟΙ… ΜΥΗΜΕΝΟΙ ΚΑΙ ΟΙ… ΑΜΥΗΤΟΙ ΙΣΤΟΡΙΑ)!..
Ordunun başında eski zamanlarda olduğu gibi, kendisini siyaseti 'kollama' ile vazifelendirmiş, dibinde mevzilenmiş resepsiyon gazetecilerine siyasi mesajlarla 'manşet devirten' bir yönetim anlayışı görmek istiyorlar.
Hulusi Akar, onların bu tarifine uymuyor.
İç siyasetin gündelik tartışmalarının içine dâhil olmadan, görev odaklı hareket ediyor olması da, kesmiyor.
Özünde, YAŞ'ın yine bütün demokratik sistemlerdeki haline benzeyen yeni yapısını, bu mekanizma içerisinde 'işini yapacak' isimlerin tayin ve atamalarının yapılmış olmasını, karşılığı olmayan kulplar takarak itibarsızlaştırmaya çalışıyorlar.(ΑΥΤΗ Η ΠΑΡΑΓΡΑΦΟΣ ΔΕΝ ΙΣΧΥΕΙ, ΩΣ ΠΡΟΣ ΤΟ ΜΗΝΥΜΑ ΠΟΥ ΘΕΛΕΙ ΝΑ "ΠΕΡΑΣΕΙ")!
Daha önceden başlamışlardı ama Ağustos'tan bu yana, fırsatını buldukları her anı kullanmaktan geri durmuyorlar.
Ama böyle bir zamanda bile, böyle bir pervasızlığın sergileniyor olması, gerçekten dikkate şayan.
Hiç kuşkusuz ordu bu haliyle millete eskisinden çok daha fazla güven veriyor.
Irak dağlarının PKK'ya dar edildiği, Suriye'nin kuzeyine iki kere yapılmış, üçüncüsü de başlamak üzere olan operasyonlarla 100 yıl sonra masaya serilen Sevr planlarının çöp kutusuna gönderildiği bir ortamda, böyle bir tutumu ancak "Edirne'ye Enver gireceğine Bulgar girsin" diye düşünenler alabilir.
Milli Savunma Bakanı Hulusi Akar, Genelkurmay Başkanı Yaşar Güler ve bugünkü komuta kademesi, 15 Temmuz'da 'demokrasiye bağlılık' testini başarıyla geçti.
Aynı ekip, darbe girişiminden 40 gün sonra Fırat Kalkanı harekâtıyla, 20 Ocak 2018'de başlatılıp kısa sürede zaferle tamamlanan Zeytin Dalı operasyonuyla ideal askerliğin nasıl yapılacağını millete gösterdiler.
Şimdi de, aynı moral ve motivasyonla Fırat'ın doğusuna yeni bir hançer darbesi indirmek için mesai harcıyorlar.
Böyle bir ortamda, kimlerin nelerle uğraştığını, hiç olmazsa aklınızın bir köşesinde tutmanızda fayda var.
YENİ ŞAFAK GAZETESİ
İsrail açık açık itiraf etti! PKK'ya ikinci İsrail'i kurduracaklardı
09.10.2019 
Mesele çok açık. Suriye'nin kuzeyinde, tam da bizim operasyona hazırlandığımız Fırat'ın doğusunda PKK'ya terör devleti kurduracaklardı, o terör devletinin adı da "ikinci İsrail" olacaktı.
Bu hesap bozulunca deliye döndüler. Ve tüm bunları resmen kendi ağızlarıyla itiraf etmeye başladılar.
ABD Başkanı Trump PKK teröristlerini ortada bırakınca, tepki çok ama çok sert oldu
Amerika'daki Siyonist lobi ayağa kalktı.
Senatör Lindsay Graham gibi evanjelistlerin ağır topları Türkiye'ye meydan okumaya başladı.
Trump'ın rakibi Demokratlar da, partisi Cumhuriyetçiler de fena halde öfkelendi.
2016 Kasım ayında başkanlık koltuğuna oturan Trump, İsrail için canını dişine takan faaliyetlere imza attı. Mesela kendinden önceki hiçbir başkanın yapmadığını yapıp, Kudüs'ü yasa dışı şekilde İsrail'in başkenti ilan etti.
Suriye'nin Golan tepelerinin İsrail haritasına dahil edilmesini kabul etti.
Yüzyılın anlaşması diye adlandırılan Siyonist projenin mimarlığına soyundu.
Ama aynı Trump, Suriye'den askerlerini çekip, Türkiye'nin operasyonunun önünü açınca İsrailliler külahları değişti.
Çünkü işin ucu Siyonistlerin PKK projesine dokunmuştu.
Mossad'ın eski başkan yardımcısı Ben Barak, PKK teröristlerini ortada bırakan Amerika Başkanı için "Trump, Obama'yı özlememiz için her şeyi yapıyor" dedi.
İsrail'in ırkçı parti liderlerinden eski eğitim Bakanı Naftali Bennet, Türkiye'nin Fırat'ın doğusuna yönelik operasyonlarına ilişkin PKK'nın yanında olduklarına dair bir paylaşım yaptı.
Naftali Bennett PKK teröristlerini kast ederek, "şu anda biz İsrailliler, acımasız bir Türk saldırısı altında olan Kürtler için dua ediyoruz" dedi.
Bennett, Trump'a tepki göstermeyi de ihmal etmedi, "Amerika'ya bel bağlamayalım" mesajı vererek,
"İsrail için ders basittir, İsrail her zaman kendisini kendi başına savunacak. Devletimizin kaderini asla, büyük dostumuz ABD de dahil olmak üzere başkalarının ellerine bırakmamalıyız" ifadelerini kullandı.
İsrailli çok sayıda akademisyen, gazeteci ve yorumcu da dünden bu yana televizyonlarda "Trump, PKK'yı yüz üstü bıraktı, Türkiye'nin önünü açtı" şeklinde tepkiler veriyor.
Çünkü bugün girmeye hazırlandığımız Fırat'ın doğusu ve orada imha etmeye uğraştığımız PKK teröristleri, siyonistler için bambaşka bir şey ifade ediyor.
Bunu en net şekilde üst düzey bir Pentagon yetkilisi açıkladı.
İsmini vermeyen ABD Ulusal Güvenlik Konseyi üyesi Amerikalı yetkili Newsweek dergisine verdiği röportajda, Trump'ın çekilme kararı sonrası yüz üstü bırakılan PKK teröristlerini neden desteklerini anlattı.
Amerikalı yetkili, "eğer size karşı dürüst olmam gerekirse, ABD'nin Türkiye, Suriye ve Irak'ta Kürt Ulus devletini desteklemesi daha doğru olurdu. Böylelikle bölgede ikinci bir İsrail ihdas edilirdi" dedi.
Amerikalı yetkilinin Kürt Ulus Devletinden kastı, PKK teröristlerine kurmayı planladıkları terör devleti.
Söz konusu terör devletinin sınırlarını da veriyor, "Türkiye, Suriye ve Irak" diyor.
6. Για πρόσθετη πληροφόρησή σας, το παρακάτω… "παλιό" άρθρο!
Turkey launches military invasion into northeastern Syria against YPG forces
Iran Press TV
Oct 9, 2019
Turkish President Recep Tayyip Erdogan says his country's military forces and the Turkish-backed militants of the so-called Free Syrian Army (FSA) have launched a long-threatened offensive in northeastern Syria against Kurdish militants from the People's Protection Units (YPG) to push them away from border areas.
"Operation Peace Spring will neutralize terror threats against Turkey and lead to the establishment of a safe zone, facilitating the return of Syrian refugees to their homes.
"We will preserve Syria's territorial integrity and liberate local communities from terrorists," Erdogan wrote in a post published on his official Twitter page on Wednesday.
Syria's state-run television reported that the Turkish army launched an operation in the country's north by carrying out an airstrike on the city of Ras al-Ayn in the northeastern province of al-Hasakah.
The so-called Syrian Democratic Forces (SDF), an anti-Damascus alliance of predominantly Kurdish militants where YPG forms the backbone, stated that Turkish warplanes are pounding the area, causing "huge panic among people."
Ankara views the YPG as the Syria branch of the homegrown Kurdistan Workers' Party (PKK) militant group, which has been seeking an autonomous Kurdish region in Turkey since 1984.
Two fighter jets took off from Diyarbakir air base in southeastern Turkey as Ankara launched a military operation into northeastern Syria, AFP news agency reported.
Turkish-language CNN Turk television news network reported that several large explosions rocked Ras al-Ayn, and that the sound of planes could be heard flying overhead.
The report added that smoke could be seen rising from buildings in the city.
SDF says it's 'ready to face any attack'
"Turkey is trying through these attacks to open new lands for the mercenaries of Daesh (Takfiri terrorist group) and is trying to lengthen the life of these groups. We do not agree with any attacks by Turkey and the people supporting it.
"The world knows the reason behind the attack on northeast of Syria, therefore we call on human rights organizations and the democratic countries, European Union and United Nations to take a stance against the Turkish attack. Anyone that is not moving against the Turkish attack is considered a supporter for it," SDF Spokesman Ahmad Mousa said.
"We send a message to the whole world again: We will not target Turkey but if they insist in attacking us and occupying our lands we will trigger our right in defending our project (ourselves) until last blood. We are ready to face any kind of attack," Mousa pointed out.
Turkey summons US envoy for Syria offensive briefing
Meanwhile, Turkish-language CNN Turk television news network reported that Turkey's Foreign Ministry had called in US Ambassador to Ankara David M. Satterfield to brief him on the country's military offensive into northeastern Syria.
Syria vows to confront Turkish operation
Earlier, the Syrian Ministry of Foreign Affairs and Expatriates had condemned the Turkish planned military offensive on Kurdish positions in northeastern Syria, stressing the Damascus government's determination to confront the "Turkish aggression by all means."
The ministry said in a statement released on Wednesday that the Syrian government condemns the "aggressive intentions of the Turkish regime" as well as the Turkish military build-up near the Syrian border, which it said constitutes a "blatant violation to the international law."
This "aggressive behavior" exposes the "expansive ambitions" of Turkey in Syria, noting that the anticipated Turkish offensive cannot be justified under any pretext, the statement pointed out.
The Syrian foreign ministry also blamed Kurdish-led SDF militants for the current situation in northeastern Syria, saying they had been warned not to bet on the US support to them and not to be a tool that serves the US
The ministry underlined that the Syrian government is determined to confront the Turkish aggression by all means, stressing that the door is left ajar for Kurdish forces who want to "return to their senses" and reach deals with the Syrian government.
Arab League voices concerns over Turkey's operation in Syria
Also on Wednesday, Arab League Secretary General Ahmed Aboul Gheit had expressed "deep concerns and worries" over Turkish military operation in the Syrian territories.
The pan-Arab organization, in a statement, described Turkish planned offensive as "a blatant violation against Syrian sovereignty and a serious threat to Syria's territorial integrity."
"The Turkish plans will also open the door for more deterioration of the humanitarian and the security conditions in Syria," it added.
The organization also warned that the "Turkish military incursion would incite more conflicts in Syria and may allow Daesh terrorist group to restore some of its forces in the war-hit Arab country."
White House Press Secretary Stephanie Grisham said in a statement on Sunday that Washington had begun withdrawing US troops from Syria's border with Turkey, adding that the American forces "will not support or be involved in the (Turkish) operation" and "will no longer be in the immediate area.
"ΚΑΝΤΕ ΛΙΓΟ ΥΠΟΜΟΝΗ"!
US President Donald Trump on Monday defended the decision to withdraw US troops from northern Syria, saying it was too costly to keep supporting its allies.
"The Kurds fought with us but were paid massive amounts of money and equipment to do so. They have been fighting Turkey for decades," he said in a series of tweets.
Turkish bombing kills 8 civilians, wounds dozens
Moreover, the SDF said Turkish bombardment of the border region in northeast Syria has claimed the lives of at least eight civilians and left dozens more injured.
The Kurdish-led force went on to say that three of its members had also been killed in the aerial assaults.
The SDF noted that thousands of people had fled the northeastern Syrian city of Ras al-Ayn towards Hasaka province.
UN Security Council to discuss Syria on Thursday
Additionally, the United Nations Security Council will convene a behind closed-doors meeting on Syria on Thursday, after Turkey launched a military operation against Kurdish militants in the northeastern part of the war-ravaged country.
Diplomats, requesting not to be named, said the discussion of the situation in Syria by the 15-member Security Council was requested by the five European members, namely Britain, France, Germany, Belgium and Poland.
SDF urges "no fly zone" to stop Turkish attacks
The SDF also appealed to the United States and its allies on Wednesday for a "no fly zone" to protect it from Turkish attacks in northeast Syria.
"The SDF showed good faith to the security mechanism agreement between the US and Turkey. This left our people defenseless," it said.
7. ΚΑΡΒΟΥΝΟΠΟΥΛΕ(!), εσύ "ο Κοντός, με τα πούρα" ο… "Πατριώτης", αλλά και άλλοι της ίδιας συνωμοταξίας, για διαβάστε παρακάτω -προσεκτικά- τί γίνεται… αλλού, με… διαρροείς στρ-κούς, αλλά και με δημ/φους ή έστω με "δημ/φους", όπως εσείς, που είστε… ρυπαρά "γεννήματα" των ντόπιων αντιπροσώπων των "Διεθνών Οπλάδων"!..
Defense Intelligence Agency Employee Arrested for Leaking Classified Information to Journalists
FOR IMMEDIATE RELEASE (ΜΟΥ ΚΑΝΕΙ ΙΔΙΑΙΤΕΡΗ ΕΝΤΥΠΩΣΗ, ΤΟ "IMMEDIATE RELEASE"! ΓΙΑΤΙ ΛΕΤΕ ΕΣΕΙΣ ΝΑ ΓΡΑΦΟΥΝ ΕΤΣΙ ΟΙ ΑΜΕΡΙΚΑΝΟΙ; ΑΠΛΟΥΣΤΑΤΑ ΓΙΑ ΝΑ… ΠΛΗΡΟΦΟΡΗΣΟΥΝ ΚΑΙ… ΕΝΗΜΕΡΩΣΟΥΝ ΤΥΧΟΝ ΝΕΟΥΣ… ΕΠΙΔΟΞΟΥΣ… ΔΙΑΡΡΟΕΙΣ)!..
Wednesday, October 9, 2019
An employee of the Defense Intelligence Agency (DIA) was arrested today on charges related to his alleged disclosure of classified national defense information (NDI) to two journalists in 2018 and 2019. (Εκεί στο ε/"5γωνο", όπως το λένε πάλι, κακώς βεβαίως, κάποιοι και μάλιστα… "Αριστεροί", δεν υπάρχουν τέτοιοι ή υπάρχουν και μάλιστα είναι και… "πολύ ψηλά", νομίζοντας ότι είναι… άγνωστοι);
"As laid out in today's indictment, Frese was caught red-handed disclosing sensitive national security information for personal gain," said Assistant Attorney General for National Security John C. Demers. "Frese betrayed the trust placed in him by the American people–a betrayal that risked harming the national security of this country. This is one of six unauthorized disclosure cases the Department has charged in just over two years, and we will continue in our efforts to punish and deter this behavior."
Henry Kyle Frese, 30, of Alexandria, is a DIA employee and holds a Top Secret//Sensitive Compartmented Information U.S. government security clearance. According to court documents, between mid-April and early May 2018, Frese allegedly accessed classified intelligence reports, some of which were unrelated to his job duties, and provided TOP SECRET information regarding a foreign country's weapons systems to a journalist (Journalist 1). According to court documents, Frese and Journalist 1 had the same residential address from August 2017 through August 2018 and, based on reviews of Frese's and Journalist 1's public social media pages, it appears that they were involved in a romantic relationship for some or all of that period of time. The unauthorized disclosure of TOP SECRET information could reasonably be expected to cause exceptionally grave harm to the national security of the United States.
According to the indictment, a week after Frese accessed one of the intelligence reports (Intelligence Report 1) for the second time, Journalist 1 wrote to Frese on April 27, 2018, and asked whether he would be willing to speak with another journalist (Journalist 2). Frese stated that he was "down" to help Journalist 2 if it helped Journalist 1 because he wanted to see Journalist 1 "progress."
As alleged, in that same communication, Frese and Journalist 1 also discussed a story that Journalist 1 was working on, the subject matter of which was the topic of Intelligence Report 1. Several days after that communication, Frese searched on a classified United States government computer system for terms related to the topics contained in Intelligence Report 1. According to the indictment, in the hours after searching for terms related to the topic of Intelligence Report 1, Frese spoke by telephone with both Journalist 1 (twice) and Journalist 2, and within approximately a half hour after Frese's conversations with the two journalists, Journalist 1 published an article (Article 1) through News Outlet 1, which contained NDI from Intelligence Report 1 classified at the TOP SECRET//SCI level.
In addition, as alleged in the indictment, on Sept. 24, 2019, Frese was captured on court-authorized surveillance of his cell phone orally transmitting classified NDI to Journalist 2. These disclosures contained NDI classified at the SECRET level, meaning that the unauthorized disclosure of the information could reasonably be expected to cause serious harm to the national security of the United States.
"Henry Kyle Frese was entrusted with TOP SECRET information related to the national defense of our country," said G. Zachary Terwilliger, U.S. Attorney for the Eastern District of Virginia. "Frese allegedly violated that trust, the oath he swore to uphold, and is charged with engaging in dastardly and felonious conduct at the expense of our country. This indictment should serve as a clear reminder to all of those similarly entrusted with National Defense Information that unilaterally disclosing such information for personal gain, or that of others, is not selfless or heroic, it is criminal."
"Mr. Frese allegedly disclosed highly classified national defense information, which puts our country and people at risk," said Alan E. Kohler Jr., Special Agent in Charge of the FBI's Washington Field Office Counterintelligence Division. "He violated his oath to serve and protect the United States. The men and women of the FBI work hard every day to protect the American people and uphold the Constitution – we will not stand by while trusted government employees violate that trust in such an egregious way."
A federal grand jury returned an indictment yesterday charging Frese with two counts of willful transmission of national defense information to persons not entitled to receive it. If convicted, he faces a maximum penalty of 10 years in prison on each count. Actual sentences for federal crimes are typically less than the maximum penalties. A federal district court judge will determine any sentence after taking into account the U.S. Sentencing Guidelines and other statutory factors.
Assistant U.S. Attorney Danya E. Atiyeh and Trial Attorney Jennifer Kennedy Gellie of the National Security Division's Counterintelligence and Export Control Section are prosecuting the case.
An indictment contains allegations that a defendant has committed a crime. Every defendant is presumed to be innocent until and unless proven guilty in court.
Attachment(s):
Download search_warrant.pdf
Download _indictment.pdf
Topic(s):
Counterintelligence and Export Control
National Security
Component(s):
National Security Division (NSD)
USAO – Virginia, Eastern
Press Release Number: 19-1088
8. 
NY Times Reports Western Security Officials Believe Secret Russian Unit Responsible For Attacks In Europe
October 09, 2019
ΕΙΝΑΙ… ΥΠΟΣΥΝΟΛΟ ΤΗΣ ΥΠΟΨΗ Ρ/ΜΟΝΑΔΟΣ ΚΑΙ ΣΤΗΝ ΕΛΛΑΔΑ;
ΑΝ ΝΑΙ, ΓΙΑΤΙ, ΠΟΙΟΙ ΟΙ ΣΤΟΧΟΙ ΤΗΣ, ΠΟΙΑ Η ΕΚΤΙΜΩΜΕΝΗ ΠΑΡΕΛΘΟΥΣΑ Η(ΔΙΑΖ) ΜΕΛΛΟΝΤΙΚΗ ΔΡΑΣΗ, ΠΟΙΑ ΤΑ ΜΕΛΗ ΤΗΣ, ΠΟΙΟΙ ΟΙ ΣΥΝΔΕΣΜΟΙ ΤΗΣ, ΚΛΠ, ΚΛΠ, ΚΛΠ 
Western security officials have identified a secret Russian intelligence unit that has tried to carry out assassinations and destabilization operations in foreign countries, according to The New York Times.
The daily reported on October 8 that although the officials only identified the unit in recent months, they believe it has operated covertly for at least a decade.
The unit, No. 29155, is based in Moscow and is part of the Defense Ministry's military intelligence agency, known as the GRU.
[ΑΠ' ΑΥΤΟΥΣ ΑΡΑΓΕ "ΠΗΡΕ ΤΗΝ ΙΔΕΑ" Η ΥΣΠ, ΤΟΥ Τ/ΓΕΕΔ ΚΑΙ ΔΟΥΛΕΥΕΙ ΜΕ ΣΧΕΔΟΝ ΠΑΡΟΜΟΙΑ, (ΑΛΛΑ ΜΕ 100% ΟΜΟΙΑ / ΙΔΙΑ ΣΥΛΛΟΓΙΣΤΙΚΗ), ΚΕΝΤΡΙΚΗ ΜΟΝΑΔΑ ΣΤΗΝ ΑΓΚΥΡΑ, ΥΠΟΜΟΝΑΔΕΣ ΣΕ ΟΛΗ ΤΗΝ Ε-Τ ΜΕΘΟΡΙΟ, ΧΕΡΣΑΙΑ ΚΑΙ ΝΗΣΙΩΤΙΚΗ ΚΑΙ ΜΕ ΣΥΝΔΕΣΜΟΥΣ ΚΥΡΙΩΣ ΤΑ Τ/ΠΡΟΞΕΝΕΙΑ];
Western security officials believe the unit is responsible for two attempts to poison Bulgarian arms dealer Emilan Gebrev in 2015, a 2016 coup attempt in Montenegro that included a plot to assassinate Prime Minister Milo Djukanovic, and the 2018 attempted assassination of former GRU officer Sergei Skripal in Salisbury, England.
Although all those incidents have previously been ascribed to Russian security forces, Western officials now believe they were all carried out by a single Russian military-intelligence unit.
"This is a unit of the GRU that has been active over the years across Europe," an unnamed European security official told The New York Times.
Speaking to journalists on October 9, Kremlin spokesman Dmitry Peskov dismissed the report as "pulp fiction," saying Moscow was "by no means" interested in destabilizing European countries, TASS reported.
The Kremlin has routinely denied carrying out assassinations or interfering in the internal affairs of other countries, despite compelling evidence compiled by Western intelligence agencies, investigators, and journalists that it has repeatedly done so.
Sergei Kanev, a journalist with Russia's Novaya Gazeta who helped identify the two members of the unit who are believed to have carried out the attempt to poison Skripal, wrote on Facebook on October 9 that Unit No. 29155 is well known among security analysts in Russia and that information about it and its commander, General Andrei Averyanov, is easily accessible through open sources.
'Part Of The Game'
Mark Galeotti, a Russia analyst and a senior associate fellow at the Royal United Services Institute, posted on Twitter that the Times report was "interesting," but that the unit described "sounds like a specialized GRU…hit squad rather than a wider strategic destabilization force."
According to a 2012 Russian Defense Ministry directive, No. 29155 was one of three GRU units given a bonus for "special achievements in military service."
One of the other units granted a bonus under that directive, No. 74455, is a cyberwarfare unit that was later accused by U.S. Special Counsel Robert Mueller with interfering in the 2016 U.S. presidential election.
The third, No. 99450, is believed to have played a role in Moscow's 2014 annexation of the Ukrainian region of Crimea.
The New York Times reported that Kremlin spokesman Dmitry Peskov referred all questions about the GRU units to the Defense Ministry. The ministry did not respond to inquiries.
In 2006, Russian President Vladimir Putin, a former Soviet KGB officer who once headed the Federal Security Service (FSB), signed a law authorizing security agencies to carry out targeted assassinations abroad.
The same year, former FSB officer Aleksandr Litvinenko was killed in London. British officials have linked that killing to the FSB.
Some European security officials told the Times that they are puzzled by the poor quality of Unit No. 29155's work.
They note that Skripal and Gebrev survived the assassination attempts against them and the coup plot in Montenegro failed. In all three cases, investigators found solid evidence linking the plots to the Russian security forces.
Former Estonian intelligence chief Eerik-Niiles Kross told the daily that it is possible "they want to be felt" as "part of the psychological warfare" against the West.
"It's part of the game," he was quoted as saying.
With reporting by The New York Times
Source:
https://www.rferl.org/a/ny-times-report -secret-russian-unit-responsible- attacks-in-europe/30207623.html
Copyright (c) 2019. RFE/RL, Inc. Reprinted with the permission of Radio Free Europe/Radio Liberty, 1201 Connecticut Ave., N.W. Washington DC 20036.
9. 
Iran Army tests combat readiness with surprise drills near Turkey border (ΟΠΟΥ ΔΡΟΥΣΑΝ -ΜΕΧΡΙ ΠΡΟΤΙΝΟΣ- ΚΟΥΡΔΟΙ ΙΡΑΝΙΚΗΣ ΚΑΤΑΓΩΓΗΣ! ΦΟΒΗΘΗΚΑΝ ΟΙ ΤΟΥΡΚΟΙ ΚΑΙ ΣΥΝΕΝΝΟΗΘΗΚΑΝ ΜΕ ΤΟΥΣ ΙΡΑΝΟΥΣ, ΩΣΤΕ ΝΑ ΚΑΛΥΨΟΥΝ ΚΑΙ ΤΟ 1%  ΖΗΜΙΑ, ΠΟΥ Θ ΑΜΠΟΡΟΥΣΑΝ ΝΑ ΥΠΟΣΤΟΥΝ ΑΠΟ ΤΟΥΣ ΙΡΑΝΟΥΣ ΚΟΥΡΔΟΥΣ)!..
Iran Press TV
Oct 9, 2019
Iran's Army has kicked off unannounced military drills near the border with Turkey to test the rapid deployment of its forces in various conflict scenarios, says a top general.
Brigadier General Kiomars Heidari, Commander of the Iranian Army's Ground Forces, said Wednesday that the military exercises were held upon the order of Army Commander, Major General Abdolrahim Mousavi.
The drills were aimed at evaluating the force's combat readiness in the northwestern parts of the country, General Heidari said.
"The Army commander-in-chief's orders were immediately relayed to all units which were promptly deployed to the region with full military equipment," the general noted.
He said the exercise was successful and met its objectives.
"Unannounced drills test the combat readiness and the deployment procedures of the mobile strike forces as well as rapid response units and the teams present in the field did a good job," General Heidari added.
He said by announcing the drills, the Army sought to increase its readiness and strike capability while also boosting the ability of its forces to deploy and defend on short notice.
The general noted that the Army Ground Forces used "the latest domestically-developed" weapons and military gear for their missions.
Some of those technologies were indeed put to the test during the drill, he confirmed.
The exercise comes amid high tensions in the region as Turkey is poised to launch a major offensive in northern Syria to purge the area of Kurdish militants it regards as terrorists.
10.
ΟΣΟΙ ΕΝΔΙΑΦΕΡΕΣΤΕ ΨΑΞΤΕ ΚΑΙ ΒΡΕΙΤΕ ΤΟ ΠΑΡΑΚΑΤΩ ΒΙΒΛΙΟ!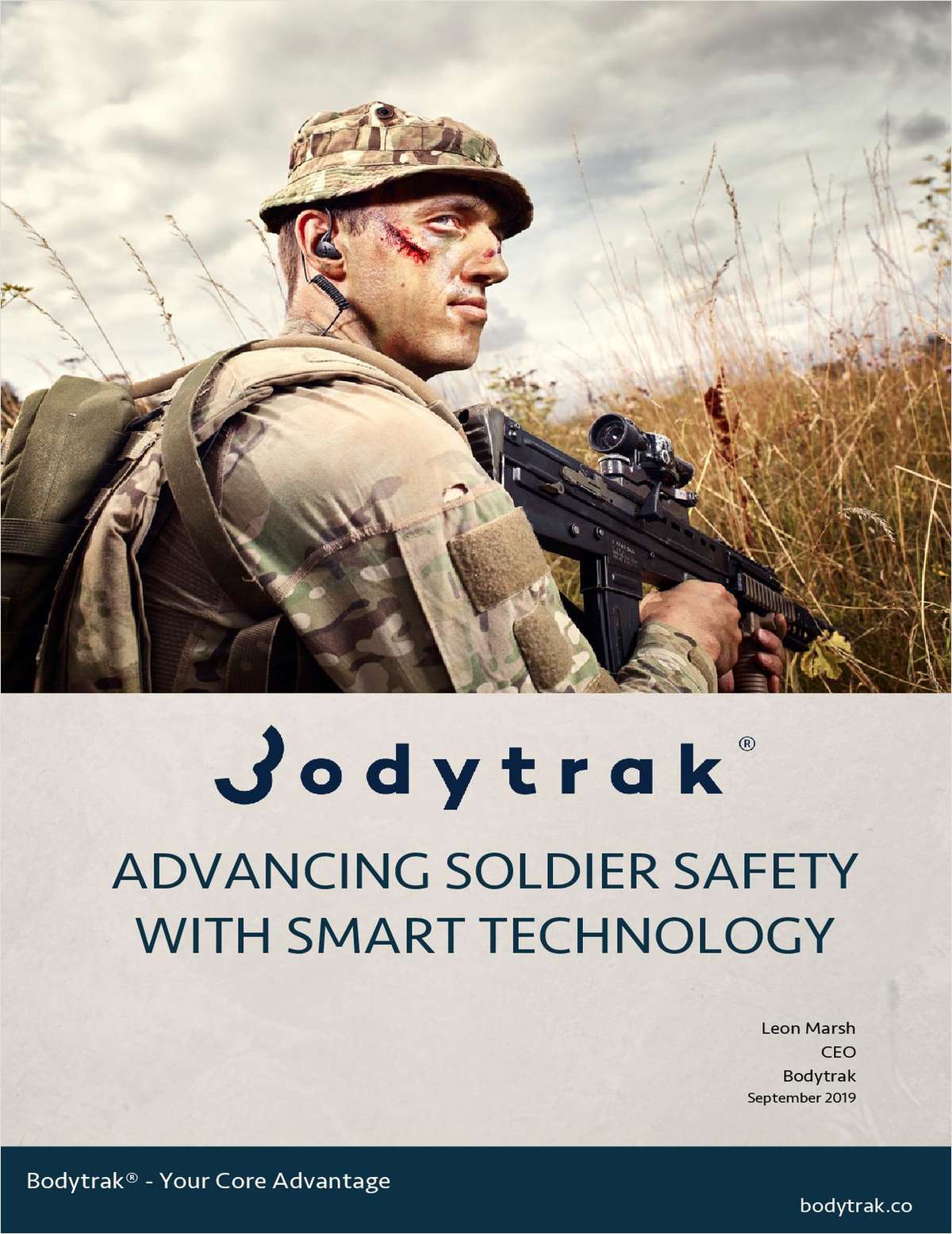 11. 
Netanyahu condemns Turkish invasion: We are prepared to assist 'gallant Kurdish people'
Prime Minister Benjamin Netanyahu (Flash90/Hadas Parush)
"Israel is prepared to extend humanitarian assistance to the gallant Kurdish people," said the prime minister in a statement.
By World Israel News Staff  
Prime Minister Benjamin Netanyahu says that he "strongly condemns the Turkish invasion of the Kurdish areas in Syria and warns against the ethnic cleansing of the Kurds by Turkey and its proxies."
In a statement released by the Prime Minister's Office in Jerusalem, Netanyahu added that "Israel is prepared to extend humanitarian assistance to the gallant Kurdish people."
Amid the close relationship with President Donald Trump, Israeli officials appear apprehensive to criticize his decision to pull U.S. troops out of Syria and lay the groundwork for a Turkish incursion against the Kurds. However, the relationship between Israel and Turkish President Recep Tayyip Erdoğan has been stormy.
"I feel like a Kurd today," Dore Gold, former Israeli Ambassador to the United Nations and a past foreign-policy adviser to Prime Minister Benjamin Netanyahu, told The New York Times in an interview published on Tuesday.
In addition to their fears about the Turkish president's intentions regarding the Kurds, alarm bells are sounding among Israeli officials over the concern that if the U.S. president could leave the Kurds to their own devices against Erdoğan, who views them as terrorists, what would happen if Trump decides one day that helping Israel in its fight against Iran, or regarding some other crucial issue for the Jewish State, does not serve his own domestic interests.
MK Gideon Saar, a member of Netanyahu's Likud party who views himself as a challenger to the incumbent prime minister's leadership, tweeted that "the events in northern Syria are worrisome."
He urged the Israeli government to speak out as a "moral voice against Erdogan's aggression and the harm to the Kurds." He, too, called for providing "humanitarian assistance."
"The Kurds are the largest nation in the world without a state," tweeted former Justice Minister Ayelet Shaked, who currently heads a parliamentary faction willing to be a part of a Netanyahu governing majority on the heels of the September 17 Knesset election.
"An ancient people," Shaked wrote. "They deserve a state."
She added that the Kurds were "the main force that fought against ISIS… the West must stand at their side."
Turkey's Defense Ministry said earlier on Thursday that it had attacked 181 targets in north-eastern Syria and Turkish ground troops continue to advance against Kurdish fighters in northern Syria.
12.
Senate Intel Committee Releases Bipartisan Report on Russia's Use of Social Media
Office of Senator Mark Warner
Oct 08 2019
WASHINGTON, D.C. – Today, Senate Select Committee on Intelligence Chairman Richard Burr (R-NC) and Vice Chairman Mark Warner (D-VA) released a new report titled, "Russia's Use of Social Media." It is the second volume released in the Committee's bipartisan investigation into Russia's attempts to interfere with the 2016 U.S. election.
The new report examines Russia's efforts to use social media to sow societal discord and influence the outcome of the 2016 election, led by the Kremlin-backed Internet Research Agency (IRA). The analysis draws on data provided to the Committee by social media companies and input from a Technical Advisory Group comprising experts in social media network analysis, disinformation campaigns, and the technical analysis of complex data sets and images to discern the dissemination of disinformation across social media platforms.
Statement from Chairman Burr:
"Russia is waging an information warfare campaign against the U.S. that didn't start and didn't end with the 2016 election. Their goal is broader: to sow societal discord and erode public confidence in the machinery of government. By flooding social media with false reports, conspiracy theories, and trolls, and by exploiting existing divisions, Russia is trying to breed distrust of our democratic institutions and our fellow Americans. While Russia may have been the first to hone the modern disinformation tactics outlined in this report, other adversaries, including China, North Korea, and Iran, are following suit.
"Any solution has to balance America's national security interests with our constitutionally-protected right to free speech. Social media companies, federal agencies, law enforcement, and Congress must work together to address these challenges, and I am grateful for the cooperation our Committee has gotten from both the Intelligence Community and the tech industry. My hope is that by continuing to shine a light on this issue, we will encourage more Americans to use social media responsibly, as discerning and informed consumers."
Statement from Vice Chairman Warner:
"The bipartisan work that this Committee has done to uncover and detail the extent of that effort has significantly advanced the public's understanding of how, in 2016, Russia took advantage of our openness and innovation, exploiting American-bred social media platforms to spread disinformation, divide the public, and undermine our democracy. Now, with the 2020 elections on the horizon, there's no doubt that bad actors will continue to try to weaponize the scale and reach of social media platforms to erode public confidence and foster chaos. The Russian playbook is out in the open for other foreign and domestic adversaries to expand upon – and their techniques will only get more sophisticated.
"As was made clear in 2016, we cannot expect social media companies to take adequate precautions on their own. Congress must step up and establish guardrails to protect the integrity of our democracy. At minimum, we need to demand transparency around social media to prevent our adversaries from hiding in its shadows. We also need to give Americans more control over their data and how it's used, and make sure that they know who's really bankrolling the political ads coming across their screens. Additionally, we need to take measures to guarantee that companies are identifying inauthentic user accounts and pages, and appropriately handling defamatory or synthetic content. It's our responsibility to listen to the warnings of our Intelligence Community and take steps to prevent future attacks from being waged on our own social media platforms."
The Committee has held five open hearings on Russia's use of social media, including a September 2018 open hearing with Facebook's Chief Operating Officer Sheryl Sandberg and Twitter's Chief Executive Officer Jack Dorsey. In December 2018, the Committee released two independent analyses of IRA activity, produced by New Knowledge and Graphika and the University of Oxford.
The Committee released the first volume of its Russia investigation in July 2019. You can read, "Volume I: Russian Efforts Against Election Infrastructure," here.
You can read, "Volume II: Russia's Use of Social Media," here.
Key Findings and Recommendations:
The Committee found that the IRA sought to influence the 2016 U.S. presidential election by harming Hillary Clinton's chances of success and supporting Donald Trump at the direction of the Kremlin.  The Committee found that IRA social media activity was overtly and almost invariably supportive of then-candidate Trump to the detriment of Secretary Clinton's campaign.  
The Internet Research Agency's (IRA) targeting of the 2016 U.S. election was part of a broader, sophisticated, and ongoing information warfare campaign designed to sow discord in American politics and society. While the IRA exploited election-related content, the majority of its operations focused on exacerbating existing tensions on socially divisive issues, including race, immigration, and Second Amendment rights.
The Committee found the IRA targeted African-Americans more than any other group or demographic. Through individual posts, location targeting, Facebook pages, Instagram accounts, and Twitter trends, the IRA focused much of its efforts on stoking divisions around hot-button issues with racial undertones.
The IRA engaged with unwitting Americans to further its reach beyond the digital realm and into real-world activities. For example, IRA operatives targeting African-Americans convinced individuals to sign petitions, share personal information, and teach self-defense courses. Posing as U.S. political activists, operatives sought help from the Trump Campaign to procure campaign materials and to organize and promote rallies.
The Committee found IRA activity increased, rather than decreased, after Election Day 2016. Analysis of IRA-associated accounts shows a significant spike in activity after the election, increasing across Instagram (238 percent), Facebook (59 percent), Twitter (52 percent), and YouTube (84 percent). Researchers continue to uncover IRA-associated accounts that spread malicious content.
The Committee recommends social media companies work to facilitate greater information sharing between the public and private sector. Because information warfare campaigns are waged across a variety of platforms, communication between individual companies, government authorities, and law enforcement is essential for fully assessing and responding to them. Additionally, social media companies do not consistently provide a notification or guidance to users who have been exposed to inauthentic accounts.
The Committee recommends Congress consider ways to facilitate productive coordination and cooperation between social media companies and relevant government agencies. Congress should consider whether any existing laws may hinder cooperation and whether information sharing should be formalized. The Committee also recommends Congress consider legislation to ensure Americans know the source behind online political advertisements, similar to existing requirements for television, radio, and satellite ads.
The Committee recommends the Executive Branch publicly reinforce the danger of attempted foreign interference in the 2020 election. The Executive Branch should establish an interagency task force to monitor foreign nations' use of social media platforms for democratic interference and develop a deterrence framework. A public initiative to increase media literacy and a public service announcement (PSA) campaign could also help inform voters.
The Committee recommends candidates, campaigns, and other public figures scrutinize sourcing before sharing or promoting new content within their social media network. All Americans should approach social media responsibly to prevent giving "greater reach to those who seek to do our country harm." The Committee recommends that media organizations establish clear guidelines for using social media accounts as sources to prevent the spread of state-sponsored disinformation.
###
13. 
Secretary General in Istanbul: Turkey is a great power in this great region and with great power comes great responsibility
ΓΕΙΑ ΣΟΥ ΡΕ ΣΤΟΛΤΕΝΜΠΕΡΓΚ "ΠΑΙΚΤΑΡΑ"! ΟΤΑΝ Κε ΜΗΤΣΟΤΑΚΗ ΕΙΧΑΜΕ ΠΕΙ ΚΑΙ ΕΜΕΙΣ ΣΤΟ ΝΑΤΟ Ο,ΤΙ ΕΙΠΕΣ ΚΑΙ ΕΣΥ, (ΚΑΙ ΠΟΛΥ ΟΡΘΩΣ), ΣΧΕΤΙΚΑ ΜΕ ΤΟ ΠΟΙΟΣ ΑΔΙΚΕΙΤΑΙ ΜΕ ΤΙΣ "ΙΣΕΣ ΑΠΟΣΤΑΣΕΙΣ", ΜΟΝΟΝ ΠΟΥ ΔΕΝ ΜΑΣ ΕΙΧΑΝ ΣΤΕΙΛΕΙ ΣΤΑ… ΚΑΤΕΡΓΑ, ΚΑΠΟΙΑ ΛΑΘΡΟ-ΛΑΜΟΓΙΑ, ΤΩΝ ΜΕΓΑΛΩΝ "ΚΑΤΩ… ΘΗΛΑΚΙΩΝ", ΔΙΟΤΙ ΧΑΛΑΓΕ ΚΑΙ ΤΟ… ΑΡΡΩΣΤΗΜΕΝΟ, ΟΣΟ ΚΑΙ… ΑΣΧΕΤΟ ΠΡΟΦΙΛ ΤΟΥΣ, ΑΛΛΑ ΚΑΙ Η ΓΝΩΣΤΗ -ΓΙΑ ΧΡΟΝΙΑ-… ΜΑΓΙΟΝΕΖΑ!..
(ΓΙΑ ΤΗΝ "ΙΣΤΟΡΙΑ" ΠΙΣΤΕΥΟΥΜΕ ΠΩΣ Ο ΣΤΟΛΤΕΝΜΠΕΡΓΚ, ΜΕ ΟΣΑ ΕΙΠΕ ΣΤΗΝ ΠΟΛΗ, ΔΕΝ ΤΗΡΗΣΕ "ΙΣΕΣ ΑΠΟΣΤΑΣΕΙΣ", ΑΛΛΑ… "7 ΠΡΟΣ 10", ΟΠΩΣ ΛΕΓΑΜΕ ΠΑΛΙΑ ΓΙΑ ΤΗΝ Α/ΒΟΗΘΕΙΑ, ΠΡΟΣ Ε. ΚΑΙ Τ.! Αχαχαχαχαχαχαχαχα).
NATO Secretary General Jens Stoltenberg visited Turkey on Friday (11 October 2019) to discuss preparations for the NATO leaders' meeting in London this December, marking NATO's 70th anniversary. Mr. Stoltenberg met with Turkish President Recep Tayyip Erdoğan. They discussed the Alliance's continued adaptation and the security situation in the region. In his meeting with Foreign Minister Mevlüt Çavuşoğlu, the Secretary General thanked Turkey for its commitment and many contributions to NATO.
In his meetings in Istanbul, Mr Stoltenberg also discussed the situation in Syria. He underlined that "while Turkey has legitimate security concerns, I expect Turkey to act with restraint." Mr. Stoltenberg expressed his "serious concerns about the risk of further destabilising the region, escalating tensions, and even more human suffering".  He emphasized that "We have a common enemy – Da'esh.  A few years ago, they controlled significant territory in Iraq and in Syria. Working together in the Global Coalition, we have liberated all this territory and millions of people.  These gains must not be jeopardized."
"Turkey is a great power in this great region", the Secretary General stressed,  "and with great power comes great responsibility". Mr. Stoltenberg urged Turkey to avoid any unilateral actions that may further destabilize the region and escalate tensions. 
During his visit, the Secretary General had also discussions with Turkish Defence Minister Hulusi Akar.
ΓΙΑ ΝΑ ΤΟΝ… ΣΥΓΧΑΡΕΙ ΓΙΑ ΤΗΝ ΕΙΣΒΟΛΗ ΤΩΝ ΤΕΔ ΣΤΗΝ ΣΥΡΙΑ, ΜΕΣΩ… ΤΡΙΤΩΝ, ΚΑΙ ΠΑΛΙ! 
ΠΟΥ ΕΙΝΑΙ ΤΟ ΠΑΓΚΟΣΜΙΟ ΝΑΤΟ Κε ΣΤΟΛΤΕΝΜΠΕΡΓΚ, ΠΟΥ ΕΛΕΓΑΝ ΓΙΑ ΧΡΟΝΙΑ, ΤΟΣΟΙ ΓΓ; ΠΟΥ ΕΙΝΑΙ ΕΣΤΩ ΤΟ ΝΑΤΟ ΤΩΝ ΑΡΑΒΙΚΩΝ ΧΩΡΩΝ, ΠΟΥ ΕΠΙΣΗΣ ΛΕΓΑΤΕ, ΚΛΠ, Η(ΔΙΑΖ) ΔΕΝ ΣΑΣ ΑΦΗΣΑΝ ΟΙ ΤΟΥΡΚΟΙ ΝΑ ΤΟ ΚΑΝΕΤΕ ΚΑΙ ΑΥΤΟ; 
ΑΝ ΤΕΛΙΚΑ Κε ΣΤΟΛΤΕΝΜΠΕΡΓΚ, ΟΙ ΤΟΥΡΚΟΙ ΕΠΙΤΕΘΟΥΝ ΣΤΗΝ ΕΛΛΑΔΑ, (ΤΟΥΡΚΟΙ ΠΟΥ ΣΑΣ ΕΧΟΥΝ "ΦΤΥΣΕΙ" ΚΑΙ ΣΥΜΜΑΧΟΥΝ ΣΗΜΕΡΑ ΜΕ ΡΩΣΙΑ + ΙΡΑΝ!!!), ΤΟΤΕ ΤΙ ΘΑ ΒΓΕΙΣ ΚΑΙ ΘΑ ΠΕΙΣ Κε ΣΤΟΛΤΕΝΜΠΕΡΓΚ, ΩΣ ΝΑΤΟ Η(ΔΙΑΖ) "ΘΑ ΒΑΛΛΕΤΕ ΤΗΝ ΟΥΡΑ ΣΤΑ ΣΚΕΛΙΑ" ΚΑΙ ΠΑΛΙ, ΟΠΩΣ ΚΑΝΑΤΕ ΣΤΗΝ ΓΕΩΡΓΙΑ ΚΑΙ ΣΤΗΝ ΟΥΚΡΑΝΙΑ (ΚΡΙΜΑΙΑ); 
ΩΡΑΙΟ ΠΑΡΑΜΥΘΙ ΟΙ "ΙΣΕΣ ΑΠΟΣΤΑΣΕΙΣ" ΡΕ ΣΤΟΛΤΕΝΜΠΕΡΓΚ! [ΝΟΡΒΗΓΟΣ ΕΙΣΑΙ ΚΑΙ ΕΣΥ; / ΠΕΣ ΜΑΣ ΔΙΟΤΙ ΘΑ ΨΑΧΝΟΥΜΕ "ΜΕΧΡΙ ΤΗΝ ΑΛΛΗ ΖΩΗ" "ΝΑ ΒΡΟΥΜΕ", ΟΣΟΥΣ (ΚΑΙ!) ΝΟΡΒΗΓΟΥΣ ΕΡΓΑΖΟΝΤΑΝ ΜΕ ΣΥΜΒΟΛΑΙΟ ΣΤΑ Τ/ΠΛΟΙΑ – ΚΑΤΑΛΑΒΕΣ -! ΟΧΙ ΤΙΠΟΤΑ ΑΛΛΟ, ΑΛΛΑ ΜΗΠΩΣ ΕΧΕΙΣ ΚΑΝΕΝΑΝ ΓΝΩΣΤΟ ΣΟΥ Η(ΔΙΑΖ) ΣΥΓΓΕΝΗ ΣΟΥ, ΑΝΑΜΕΣΑ ΤΟΥΣ]!
ΑΝ Η ΔΥΣΗ, ΣΕ ΕΝΑΝ ΠΙΘΑΝΟ ΠΟΛΕΜΟ ΔΥΣΗΣ – ΡΩΣΙΑΣ, ΗΤΤΗΘΕΙ ΤΕΛΙΚΑ ΑΠΟ ΤΗΝ ΡΩΣΙΑ ΕΔΩ ΣΤΟ "ΚΕΝΤΡΟ ΤΗΣ ΓΗΣ", (ΚΑΙ ΣΥΝΕΠΩΣ ΗΤΤΗΘΕΙ ΠΑΓΚΟΣΜΙΑ), ΓΡΑΨΤΟ ΚΑΙ ΝΑ ΤΟ ΘΥΜΑΣΑΙ, ΕΙΤΕ ΘΑ ΕΙΣΑΙ ΓΓ/ΝΑΤΟ, ΕΙΤΕ ΘΑ ΣΕ ΕΧΟΥΝ ΑΛΛΑΞΕΙ!
ΕΚΤΟΣ ΑΠΟ ΤΟΝ ΠΟΛΕΜΟ ΤΩΝ ΑΡΙΣΤΕΡΩΝ "ΔΙΕΘΝΩΝ ΕΒΡΑΙΩΝ", ΠΟΥ ΚΥΒΕΡΝΟΥΝ ΤΗΝ ΕΥΡΩΠΗ, ΜΕ ΤΙΣ Η.Π.Α. ΤΟΥ ΕΘΝΟΠΑΤΡΙΩΤΗ ΤΡΑΜΠ, Ο ΟΠΟΙΟΣ ΜΑΙΝΕΤΑΙ ΣΗΜΕΡΑ, ΠΟΛΕΜΟΣ ΠΟΥ (ΘΑ) ΕΙΝΑΙ Ο ΚΥΡΙΟΣ ΛΟΓΟΣ ΤΗΣ ΗΤΤΑΣ, ΛΟΓΩ ΤΗΣ ΜΕΙΖΟΝΟΣ ΑΥΤΗΣ ΔΙΑΣΠΑΣΗΣ Η.Π.Α. – ΕΥΡΩΠΗΣ, ΠΟΥ ΕΔΡΑΖΕΤΑΙ ΣΤΟΝ ΕΓΩΪΣΜΟ ΤΩΝ ΔΗΘΕΝ ΑΡΙΣΤΕΡΩΝ ΕΒΡΑΙΩΝ ΚΑΙ ΟΡΘΟΤΕΡΑ ΔΙΕΘΝΙΣΤΟ-ΚΥΒΕΡΝΗΤΩΝ ΤΗΣ ΕΕ (ΚΡΥΠΤΟΜΕΝΩΝ ΚΑΙ ΦΑΝΕΡΩΝ, ΗΤΟΙ ΤΩΝ ΟΡΓΑΝΩΝ ΤΟΥΣ, ΟΠΩΣ ΜΕΡΚΕΛ, ΜΑΚΡΟΝ, ΚΛΠ), ΕΝΑΣ ΑΚΟΜΑ ΣΟΒΑΡΟΤΑΤΟΣ ΛΟΓΟΣ ΘΑ ΕΙΝΑΙ ΑΥΤΕΣ ΟΙ ΔΗΘΕΝ… "ΙΣΕΣ ΑΠΟΣΤΑΣΕΙΣ", ΠΟΥ ΤΑΧΑ(!!!!!!!!!!!!!!) ΤΗΡΕΙΤΕ ΕΚΕΙ ΣΤΟ ΝΑΤΟ, ΠΡΟΣ Ε. ΚΑΙ Τ.!.. 
14. 
NETANYAHU OFFERS 'GALLANT KURDS' HUMANITARIAN AID
Netanyahu said that the IDF is prepared – offensively and defensively – to deal with any threat, and has "overwhelming power" to do so.
OCTOBER 10, 2019 
   In his first public comments regarding the US withdrawal from Syria, Prime Minister Benjamin Netanyahu issued a statement on Thursday "strongly condemning" the Turkish military action and offering humanitarian assistance to the Kurds.
"Israel strongly condemns the Turkish invasion of the Kurdish areas in Syria and warns against the ethnic cleansing of the Kurds by Turkey and its proxies," he said. "Israel is prepared to extend humanitarian assistance to the gallant Kurdish people."
Israeli officials indicated that Israel was willing to render any 
non-military aid
 the Kurds might need, though they would not be more specific.
Earlier in the day, at the 46th annual Yom Kippur War memorial service, Netanyahu did not mention US President Donald Trump's decision to withdraw troops from Syria but seemed to have it in mind when he said that Israel can ultimately only rely on itself.
"We do not aspire to be 'a nation that dwells alone,' but that is how we were forced to stand at the beginning of the Yom Kippur War," he said, noting that American assistance arrived only toward the end of the war. "As in 1973, also we very much appreciate the United States' important support, which has greatly increased over the years, and also the United States' enormous economic pressure it is exerting on Iran."
But, Netanyahu added, "We always remember and apply the basic principle that guides us: Israel will defend itself, by itself, against any threat."
Netanyahu said that the IDF is prepared – offensively and defensively – to deal with any threat, and has the "overwhelming power" to do so. He said this power includes firepower and the spirit of the people, which is something inherited from the Yom Kippur War generation.
The prime minister said that the current focal point of aggression in the region is Iran, which is constantly arming itself, has recently downed an American drone and attacked Saudi oil facilities, and threatens constantly to "wipe us off the map."
"Time after time, Iran tries to attack us, and therefore we must stand ready to protect ourselves against this danger," he said.
Turkey's communications director, Fahrettin Altun, who serves under President Tayyip Erdogan, slammed Netanyahu on social media for offering to assist the Kurds.
"Empty words of a disgraced politician looking at many years in prison on bribery, fraud and breach of trust charges," Altun tweeted. "The Syrian Kurds, including the 300,000 exiles in Turkey, are under Turkish protection. We will eliminate all terrorists in the area and help Syrians return home."
US Republican Sen. Lindsey Graham voiced his agreement with Netanyahu on Twitter.
"Turkey's invasion of northern Syria attacking one of America's most reliable allies – the Kurds – is a nightmare for the US and Israel," he said.
Turkey pounded Kurdish militias in northeast Syria for a second day on Thursday, forcing tens of thousands of civilians to flee and killing dozens.
At least 23 fighters with the Kurdish-led Syrian Democratic Forces (SDF) and six fighters with a Turkish-backed Syrian rebel group had been killed, according to the London-based Syrian Observatory for Human Rights, which monitors Syria's eight-year war.
The SDF said Turkish air strikes and shelling killed nine civilians. In an apparent retaliation by Kurdish-led forces, mortar fire from Syria killed three people, including a child, in the Turkish border town of Akcakale, hospital and security sources said.
The International Rescue Committee said 64,000 people in Syria have fled since the campaign began, the Observatory said. The cities of Ras al-Ayn and Darbasiya, some 60 kilometers to the east, have been largely deserted as a result of the attack.
The Observatory said Turkish forces had seized two villages near Ras al-Ayn and five near the town of Tel Abyad.
An official affiliated with Kurdish-led fighters in northeast Syria repeated a call to impose a no-fly zone amid a Turkish offensive in the area.
"We ask for no-fly zone over our area," Sinam Mohamad, US co-chair of the Syrian Democratic Council, the SDF's political arm, told reporters on Thursday. "At least we will not have civilian casualties then."
A senior Kurdish official warned that Islamic State terrorists could break out of prisons in northeast Syria as fighting intensifies.
Badran Jia Kurd, an adviser to the Kurdish-led authority running much of north and east Syria, told Reuters the number of security forces guarding the ISIS detainees would have to be reduced and "poses a grave danger."
"This attack will definitely reduce and weaken the guarding system for those Daesh militants in the prisons," he said, using the Arabic acronym for Islamic State. "This could lead to their escape, or to behaviors that may get out of the control of the security forces. The number of forces guarding the prisons is reduced the more the battles intensify."
Erdogan told members of his AK Party in Ankara that 109 fighters had been killed so far. Kurds said they were resisting the Turkish assault.
Taking aim at the EU and Arab powers Saudi Arabia and Egypt, which have voiced opposition to the operation, Erdogan said those objecting to Turkey's actions were "not honest."
He threatened to permit Syrian refugees in Turkey to move to Europe if EU countries described his forces' move as an occupation, despite previously saying that Turkey intends to create a "safe zone" for the return of millions of refugees to Syria.
"Hey European Union, pull yourself together," Erdogan said during his speech in Ankara. "I say it again. If you try to label this operation as an invasion, it's very simple: we will open the gates and send 3.6 million refugees your way."
To Saudi Arabia, Erdogan suggested that the country leaders "should look into the mirror. Who brought Yemen to this state? Look at its current condition. Did tens of thousands of people not die in Yemen? Hey Saudi Arabia, give account for this first. You cannot comment on our move for the unity and solidarity of Syria."
To Egypt, he said, "Egypt, you can't talk at all. You are a country with a democracy killer."
Turkey's operation began days after a pullback by US forces from the border, and senior members of US President Donald Trump's own Republican Party condemned him for making way for the incursion and for abandoning Syrian Kurds, loyal allies of Washington in the fight against Islamic State in Syria.
Turkish authorities on Thursday started investigations into leaders of the pro-Kurdish opposition, and detained 21 people for criticizing the military offensive, the state-owned Anadolu news agency said.
On Thursday, 21 people were detained in the southern province of Mardin for their social media posts.
The suspects are accused of "provoking the public to hatred and animosity" and "carrying out propaganda for a terrorist organization," Anadolu reported.
Turkish authorities have launched similar investigations after each of its two previous cross-border operations into Syria. More than 300 people were detained for social media posts criticizing Turkey's offensive into northern Syria in January 2018.
Britain Foreign Secretary Dominic Raab called for restraint on Thursday. Raab said he had spoken to Turkey "to express the UK's disappointment and concern about the military incursion into northeast Syria, and call for restraint. The intervention risks greater humanitarian suffering and undermines the focus on countering" ISIS.
UN Secretary-General Antonio Guterres called for a de-escalation of the conflict in Syria.
"I want to express my deepest concerns about the escalation of conflict in eastern Syria," he told reporters in Copenhagen on Thursday. "It is absolutely essential to de-escalate. Military operations must always respect the United Nations' chapter and international humanitarian law, and I am worried with the humanitarian concerns that exist in relation to not only casualties, but also the displacement that is taking place."
NATO Secretary-General Jens Stoltenberg said he expected Turkey to show restraint and to avoid actions that would cause human suffering.
Both the French and Italian foreign ministries summoned the Turkish ambassador in their country to a meeting.
Turkey must consider that its bid to join the EU requires it to adhere to EU foreign policy, the bloc's Executive Commission said on Thursday, again rejecting Ankara's military operation in northern Syria.
"Joining the European Union requires all candidates to align themselves with the European Union foreign policy… in that context, if Turkey is serious about its ambitions (to join the bloc), that is the path it must follow," a Commission spokeswoman told a news briefing.
Trump said on Thursday he was talking to "both sides" as Turkey pressed its offensive against US-allied Kurds in Syria, and warned Ankara that it would be hit hard financially if it did not "play by the rules."
"Turkey has been planning to attack the Kurds for a long time," Trump tweeted. "They have been fighting forever. We have no soldiers or Military anywhere near the attack area. I am trying to end the ENDLESS WARS. Talking to both sides. Some want us to send tens of thousands of soldiers to the area and start a new war all over again."
Trump warned that he is "watching closely."
"Turkey is a member of NATO," Trump continued on Twitter. "Others say STAY OUT, let the Kurds fight their own battles (even with our financial help). I say hit Turkey very hard financially with sanctions if they don't play by the rules!"
Former US ambassador to Israel Daniel Shapiro, who served during the Obama administration, said that Trump's actions and words had given a harmful impression of impulsive chaos within his administration.
"Trump's raging tweets [and] unhinged rantings give the impression of a man totally out of control, careening from crisis to crisis in a desperate bid for survival," Shapiro tweeted. "Allies everywhere notice and worry: who and what else will he sell out as he goes into a tailspin?
"A POTUS needs to make decisions based on what is best for US interests, even when allies disagree," Shapiro continued. "But we're stronger when allies understand the logic of our decisions, can make their voice heard, & have confidence that our own process is working. None of that exists now."
15.
THE IDF'S SECRET WEAPON AGAINST IRAN
Thousands of soldiers and officers pass through its doors every year, training for positions in the IDF's Military Intelligence Division.
OCTOBER 10, 2019 
Israel's military has a secret weapon as the war-between-war campaign against Hezbollah and Iran continues to expand: the Language Teaching Department at the Military Intelligence and Cyber Instruction Unit (MICIU), a language school where soldiers become fluent in Arabic or Farsi in under two months.
(WAKE UP AND… BOOGIE, HERE IN… GREECE)!
In a nondescript building in a base in the center of the country sits the largest intelligence school in the entire Middle East. Thousands of soldiers and officers pass through its doors every year, training for positions in the IDF's
Military Intelligence Division.
(ΣΤΗΝ ΕΛΛΑΔΑ ΤΙ ΕΧΕΤΕ ΒΡΕ; ΒΑΛΑΤΕ ΜΗΠΩΣ ΚΑΙ ΣΤΙΣ ΕΛΛΗΝΙΚΕΣ ΣΤΡ-ΚΕΣ ΠΛΗΡΟΦΟΡΙΕΣ, ΚΑΜΙΑ ΣΤΡ-ΚΗ "GROUP 4"; ΜΗΝ ΜΑΣ ΠΑΡΕΞΗΓΕΙΣ Κε ΚΟΝΤΟΛΕΟΝΤΑ).
"It's not like in a normal school where students are taught just a language," Maj. V., head of the MICIU's Language Teaching Department, told The Jerusalem Post. "We aren't here just to learn a language; the language is a tool to get and understand the intelligence we collect."

The school, which has existed for over 50 years, uses innovative approaches and learning environments that within weeks have soldiers understanding both the language and culture of their enemies.
V.'s name can't be divulged for security reasons. The identity of R. and N. are similarly secret.
R. has been an instructor at the school for 47 years, and teaches spoken Arabic. Her daughter, Master Sgt. N., teaches written Arabic.
"It's a challenging and hard role because we have the responsibility of the state's security on our shoulders," R. said. "To work in this environment is serving the country, on all levels."
16. 
TURKEY SHELLS PRISON HOLDING ISIS FOREIGN FIGHTERS – REPORT
A top Syrian Kurdish official said on Thursday that Turkish attacks weaken the ability of security forces in northeast Syria to guard prisons holding Islamic State detainees.
BY REUTERS
OCTOBER 10, 2019 
Asenior Kurdish official warned on Thursday that Islamic State militants could break out of prisons in northeast Syria as fighting intensifies between the Kurdish-led Syrian Democratic Forces (SDF) and Turkey.
Badran Jia Kurd told Reuters the number of security forces guarding the IS detainees would have to be reduced as the Turkish forces step up an offensive that got underway on Wednesday.
17. 
Biden Demands Impeachment
Packing so many lies into so few words.
At a campaign event in Rochester, N.H., former Vice President Joe Biden called on lawmakers to impeach President Donald Trump as he recited a litany of supposed abuses by Trump that could more appropriately be attributed to himself and to his power-mad comrade, former President Barack Hussein Obama.
On Oct. 9, the fading gaffe-a-minute contender for the Democrats' 2020 presidential nod laid into a transformative figure who, in the greatest upset in American electoral history and with hardly any campaign infrastructure behind him, defeated the perennially scheming, venal, and thoroughly unlikable Democrat Hillary Clinton.
"With his words and his actions, President Trump has indicted himself by obstructing justice, refusing to comply with the congressional inquiry. He's also convicted himself in full view of the world and the American people, Donald Trump has violated his oath of office, betrayed this nation and committed impeachable acts," Breitbart News reports Biden saying.
"You know to preserve our Constitution, our democracy, our basic integrity, he should be impeached. That's not only because of what he's done. To answer whether he's committed acts of [sic] sufficient to warrant impeachment is obvious. We see it in Trump's own words. We see it in the texts from State Department officials that have been made public. We see it in his pulling much of the United States government into his corrupt schemes, individuals within the government, his appointees. But we have to remember that impeachment isn't only about what the president's done. It's about the threat the president poses to the nation if allowed to remain in office. One thing about this president is absolutely clear, and I don't think anyone can contradict this, he has seen no limits to his power regardless of what the Constitution says.
"He believes the entire United States government can be corrupted into furthering his personal political needs. He's even willing to hold Congress and congressionally appropriated aid to a foreign nation hostage to his personal political demands. He believes if he does something, it's legal, period. And perhaps most importantly, he believes there is nothing we can do about it. He believes he can and will get away with anything he does. We all laughed when he said he could stand in the middle of 5th Avenue and shoot someone and get away with it. It's no joke. He's shooting holes in the Constitution, and we cannot let him get away with it."
So many lies, distortions, and misrepresentations in so few words.
Let's unpack them together.
President Trump cannot have obstructed justice by refusing to comply with the congressional impeachment inquiry because there is no such thing.
A so-called impeachment inquiry unprecedented in the annals of presidential impeachment sagas was unilaterally declared Sept. 24 by House Speaker Nancy Pelosi (D-Calif.) as news spread that President Trump asked the president of Ukraine to assist in a probe into the leftist plot to remove him office, as well as to investigate the shady dealings of Biden and his cokehead son, Hunter, who was dishonorably discharged by the U.S. Navy Reserve.
Pelosi was in such a frenzied rush to oust Trump she didn't bother asking the House of Representatives, whose constitutionally-specified duty is to consider impeachment, to go on record on the matter. Even though the House had a recorded vote all three previous times it considered impeaching a U.S. president, Pelosi discarded 151 years of precedent in an extraordinarily risky act of political expediency.
White House counsel Pat Cipollone quite properly sent a letter Oct. 8 to Pelosi and the chairmen of the House Foreign Affairs Committee, House Permanent Select Committee on Intelligence, and the House Committee on Oversight and Reform, advising them of everything they have been doing wrong:
"As you know, you have designed and implemented your inquiry in a manner that violates fundamental fairness and constitutionally mandated due process.
"For example, you have denied the President the right to cross-examine witnesses, to call witnesses, to receive transcripts of testimony, to have access to evidence, to have counsel present, and many other basic rights guaranteed to all Americans. You have conducted your proceedings in secret. You have violated civil liberties and the separation of powers by threatening Executive Branch officials, claiming that you will seek to punish those who exercise fundamental constitutional rights and prerogatives. All of this violates the Constitution, the rule of law, and every past precedent. Never before in our history has the House of Representatives—under the control of either political party—taken the American people down the dangerous path you seem determined to pursue."
Biden's claim without evidence that Trump "has violated his oath of office," "betrayed this nation," and "committed impeachable acts" are the whole ball game here. If House Democrats, who only care about the Constitution when it benefits them politically to do so, want to impeach President Trump badly enough, they will have the chamber pass articles of impeachment formally accusing him of "high Crimes and Misdemeanors." But Biden's claim on its own is empty rhetoric.
Biden claims that "texts from State Department officials that have been made public" show Trump is worthy of impeachment. In fact, all the texts show is that U.S. diplomats disagreed over the president's policies regarding Ukraine.
What Biden means when he says Trump is "pulling much of the United States government into his corrupt schemes, individuals within the government, his appointees," and that he "believes the entire United States government can be corrupted into furthering his personal political needs," only crazy old Uncle Joe knows.
Biden's assertion that Trump "has seen no limits to his power regardless of what the Constitution says," is patently false. Same thing for Biden's claim that Trump "believes if he does something, it's legal, period." Trump has on multiple occasions acknowledged the limitations on his power as president.
And unlike Obama, Trump hasn't announced he couldn't do something only to turn around and do that precise prohibited thing later, as Obama did with his highly controversial Deferred Action for Childhood Arrivals (DACA) program.
Before Obama created DACA in 2012 with the stroke of a pen, he acknowledged such a program would be unconstitutional. "I am not king," Obama said in 2010, adding the subsequent year that with "respect to the notion that I can just suspend deportations through executive order, that's just not the case." But Obama did it anyway, unilaterally, by executive action.
Trump is trying to limit the reach of the federal government over which he presides and is enjoying modest success.
Although federal spending is skyrocketing on Trump's watch—unfortunately, there hasn't been any real constituency in Washington for cutting spending for decades—the president has been shrinking government through deregulation. He pushed through a massive tax cut. He has signed onto the effort to get rid of Obamacare through the courts after federal Judge Reed O'Connor struck down the statute in December 2018. The case is now working its way through the appeals courts.
Biden claims Trump is "willing to hold Congress and congressionally appropriated aid to a foreign nation hostage to his personal political demands." There is, of course, no evidence Trump did so with Ukraine, and even if there were, presidents routinely attach conditions to foreign aid. It's the norm.
And it was Biden who bragged to a Council on Foreign Relations audience Jan. 23, 2018, that in March 2016 as vice president he had strong-armed the Ukrainians:
I said, I'm telling you, you're not getting the billion dollars. I said, you're not getting the billion. I'm going to be leaving here in, I think it was about six hours. I looked at them and said: I'm leaving in six hours. If the prosecutor is not fired, you're not getting the money. Well, son of a bitch. He got fired.
Democrats are fine with asking foreign governments to assist them in accomplishing domestic political objectives. In fact, it's a tradition. The late Sen. Edward Kennedy of Massachusetts even reached out to the KGB in the Soviet Union at the height of the Cold War to undermine President Ronald Reagan's policies.
And a few months after Biden's comments, Senate Democrats asked Ukrainian authorities to investigate President Trump on pain of losing U.S. foreign aid.
In May 2018, Sens. Bob Menendez of New Jersey, Dick Durbin of Illinois, and Patrick Leahy of Vermont, sent a letter to Ukraine's then-Prosecutor General Yuriy Lutsenko asking him to keep open four investigations related to the Mueller probe or risk losing a foreign aid package.
The Democratic National Committee asked then-Ukrainian President Petro Poroshenko for help in its unseemly plot to sabotage Trump's presidential campaign in 2016.
Biden's claim that Trump is "shooting holes in the Constitution" is rich coming from a left-winger who routinely wiped his posterior with that document when he was in office.
Throughout his agonizingly long presidency, Barack Obama serially abused his powers as the nation's Chief Executive to undermine his political opponents. It might be said that every day of his presidency he committed at least one impeachable offense.
Obama used the IRS to target conservative and Tea Party nonprofits, along with Catholic, Jewish, and pro-Israel organizations. He brazenly lied about it, too. His Justice Department surreptitiously obtained telephone records for more than 100 reporters. He did nothing while Health and Human Services Secretary Kathleen Sebelius repeatedly violated the Hatch Act, an anti-corruption statute. He unilaterally read new language into the Obamacare statute several times instead of asking Congress to fix unworkable legislative language.
Biden can't claim he didn't know about what Obama did. He was complicit whether by deed or acquiescence.
Projecting his own flaws and wrongdoing onto President Trump won't end well for Joe Biden.
18. 
Impeachment's Tale of the Tape
Audio recording charts Democrat collusion with Ukraine to help Hillary and harm Trump.
Over the weekend a new whistleblower, like the first unidentified, generated Monday morning headlines such as: "Second whistleblower emerges in Trump impeachment inquiry, said to be one of 'multiple' complainants," from the Los Angeles Times. CBS News tagged a story "New whistleblower could blow up Trump's main argument" And then came this: "BOMBSHELL: Audio, Email Evidence Shows DNC Colluded With Ukraine To Boost Hillary By Harming Trump, Report Says," from Ryan Saavedra on the Daily Wire.
According to the story, The Blaze obtained an audio recording with Ukraine anti-corruption boss Artem Sytnyk admitting that he tried to sabotage the campaign of candidate Trump to boost the campaign of Hillary Clinton. Sytnyk's contact was Alexandra Chalupa of the DNC, a veteran of the Clinton administration. As Askold Kryshelnycky noted in the Kyiv Post last October, "the connection between the Democratic National Committee (DNC) and the Ukrainian government was veteran Democratic operative Alexandra Chalupa."
According to Saavedra, Andrii Telizhenko of the Ukrainian embassy revealed that the Ukrainians "were coordinating an investigation with the Hillary team on Paul Manafort with Alexandra Chalupa" and that she worked "very closely" with the embassy. In an email to Louise Miranda of the DNC, Chalupa wrote "I invited Michael Isikoff, who I've been working with for the past few weeks, and connected him to the Ukrainians. More offline tomorrow, since there was a big Trump component you and Lauren need to be aware of that will hit in the next few weeks. Something I'm working on that you should be aware of."
In the audio obtained by The Blaze, Artem Sytnyk tells someone named Kolya, "I helped her," that is "Hillary." Trump has a "purely inner problem" and "didn't give a shit" about Manafort. On the other  hand, Sytnyk explains, "Hillary, she is – how shall I put it? She belongs to the cohort of politicians who comprise the hegemony in the U.S. Both in the U.S. and the entire world, right? For us, it's … sort of … better. For Americans … what Trump is doing is better for them."
Readers might wonder why these revelations didn't get much traction with the establishment media. They might also recall that President Trump revealed the transcript of his own call with Volodymyr Zelensky. In response, Adam Schiff composed lines such as "I have a favor I want from you," "I want you to make up dirt on my political opponent, understand? Lots of dirt on this and that." And so on, doubtless hoping the television audience would take it for the real thing. Based on his record, viewers have grounds to believe that Schiff probably wrote the complaint of the "whistleblower" and others now allegedly emerging.
Based on revelations to date, the faux whistleblowers will be intel types. That is more evidence that POTUS 44, the "composite character" biographer David Garrow described in Rising Star, totally transformed the U.S. intel establishment, foreign and domestic, into a partisan, deep-state strike force. That partisan force exonerated the president's chosen successor, Hillary Clinton, and framed opponent Donald Trump.
That continued through the bogus Mueller probe and now the campaign from Adam Schiff-Nancy Pelosi Productions, in which fake "whistleblowers" reprise the role of dossier composer Christopher Steele. Democrats have good cause to get this show on the road in a hurry.
With the 2020 election just around the corner, candidate Joe Biden often seems unsure of his location. Exposed as a fake Cherokee, Elizabeth Warren continues to run, and the others tout open borders and suicide pacts like the Green New Deal. A candidate who can beat Trump seems to have an existential problem, but there's more to it.
Inspector General Michael Horowitz is coming out with a report on FISA abuses. Attorney General William Barr and John Durham are looking into the origins of the deep-state campaign against Trump, jostling with members of the Clinton Coup Clan such as Andrew McCabe, James Comey, James Clapper and John Brennan. It's all so complicated but a famous movie might help clear things up.
In Stanley Kubrick's 2001: A Space Odyssey, the HAL 9000 computer controls the entire spaceship Discovery One, but astronauts Frank Poole and Dave Bowman find the supposedly infallible HAL to be faulty. HAL uncovers their plot to disconnect him and bumps off Frank. Dave manages to reenter the ship and sets about disconnecting HAL.
"Just what do you think you are doing, Dave?" HAL says. Dave ignores him and HAL Protests, "Will you stop, Dave? I'm afraid. I'm afraid, Dave."
In similar style, the Democrats' intel ubermenschen have been running the show and trying to overturn an election. Barr and Durham are looking into it, and like HAL the Democrats are afraid of what they will find. So Schiff-Pelosi Productions rushes out the Ukraine thriller, hoping to remove Trump or taint him beyond repair for 2020.
Barr and Durham should ignore the complaints of Brennan, McCabe, Eric Holder et al and keep working three shifts to reveal the truth, the whole truth, and nothing but the truth. That will be a better show than anything with the Schiff -Pelosi stank all over it.
19. 
Islam's Erasure of the Mideast's Judaic and Christian Heritage
Another attempt to portray conquerors as victims and victims as conquerors.
Raymond Ibrahim is a Shillman Fellow at the David Horowitz Freedom Center.
The Muslim world is at war with history.  It needs to be, if it hopes to change the narrative concerning how it came into being and, more importantly, how no one but Muslims has any right to any land claimed by Islam.
For example, the Palestinian Authority's minister of culture, 'Atif Abu Sayf, recently stated on official PA TV that
Our struggle is with this State [of Israel] that came out of nowhere, without a history and without geography, stole our land, and wants to put an end to our existence…  There is nothing in history that proves this presence. They have not found one stone… [Israel knows] that they have no connection to this city [Jerusalem], that they have no connection to this history, and that they have no connection to the geography, just as they have no connection to the future.
Days later, in early September 2019, the minister of culture made similar assertions: "Our struggle with the occupying entity is a struggle over the narrative. We are the legal inheritors of all that is on the land…  The occupier's narrative is false, and all of its attempts to find justification for its presence here have failed."
Abu Sayf's views are standard among Palestinians.  As a September 15, 2019 report notes, "One of the central elements of the Palestinian narrative is the negation of the entire Jewish history in the Land of Israel in general and in Jerusalem in particular. Despite numerous sources and archeological finds proving the opposite, the Palestinian Authority regularly repeats this claim because it is the basis for the PA's denial of Israel's right to exist."
The irony is that, although Judaism has a millennia-old history and presence in Jerusalem, Muslims from Arabia brutally conquered, colonized, and Arabized that ancient city in the year 637.
This is the "philosophical" problem confronting not just Palestinians but much of the Muslim world: most of the territory Islam claims was taken from non-Muslims through violent conquest and colonization.
As such, if conquerors and their descendants base right on might—as Islam has always done—it would seem that they have few rights to claim once their might wanes. Hence the Muslim tendency to rewrite history when dealing with non-Muslims—to prove that they are not conquerors but the "rightful" claimants of this or that land.
While such revisionism is evident in the aforementioned PA quotes concerning Israel, it is especially ubiquitous in Islam's attempts to erase evidence of Christianity from the lands it conquered.  This is unsurprising considering that the heart of the Muslim world—including all of North Africa, Egypt, Syria, Iraq, and Turkey—was Christian centuries before the scimitar of Islam came.
As Dr. Hena al-Kaldani once said during a conference in Amman, Jordan hosted by the Jerusalem Center for Political Studies: "There is a complete cancelation of Arab Christian history in the pre-Islamic era," "many historical mistakes," and "unjustifiable historic leaps in our Jordanian curriculum."  "Tenth grade textbooks omit any mention of any Christian or church history in the region."  Wherever Christianity is mentioned, omissions and mischaracterizations proliferate, including the portrayal of Christianity as a Western (that is, "foreign") source of colonization, said al-Kaldani.
"It's the same situation in Iraq," said Sharara Yousif Zara, an influential politician involved in the Iraqi Ministry of Education:  "There's almost nothing about us [Christians] in our history books, and what there is, is totally wrong.  There's nothing about us being here before Islam.  The only Christians mentioned are from the West.  Many Iraqis believe we moved here.  From the West.  That we are guests in this country."
"It sounds absurd, but Muslims more or less know nothing about Christians, even though they make up a large part of the population and are in fact the original Egyptians," said Kamal Mougheeth, a retired teacher in Egypt: "Egypt was Christian for six or seven centuries [before the Muslim invasion around 640].  The sad thing is that for many years the history books skipped from Cleopatra to the Muslim conquest of Egypt.  The Christian era was gone.  Disappeared.  An enormous black whole."
This comports with what Copts have told me concerning their Egyptian classroom experiences: there was virtually no mention of Hellenism, Christianity, or the Coptic Church—one thousand years of Egypt's pre-Islamic history. History began with the pharaohs before jumping to the seventh century when Arabian Muslims "opened" Egypt to Islam. (Wherever Muslims conquer non-Muslim territories, Islamic hagiography euphemistically refers to it as an "opening," fath, never a "conquest.")
The Muslim world's expunging of Christianity from Middle Eastern history has for generations successfully indoctrinated Muslim students to suspect and hate the Christian minorities living among them, who are presented as non-organic parasitic remnants supposedly left by Western colonialists (though as seen, Christianity precedes Islam in the region by some six centuries).
This also explains one of Islam's bitterest ironies: the ancestors of those many Muslims currently persecuting Christians throughout the Middle East—including in PA territory—were themselves persecuted Christians who over the centuries converted to Islam to end their own persecution. In other words, Muslim descendants of persecuted Christians are today slaughtering their Christian cousins, without suspecting their common origins.
Such is the tragedy caused by Islam's rewriting of history—a rewriting that is required whenever Muslims try to portray themselves as the "rightful" inhabitants of this or that land.
20. 
Why the U.S. Should Support a Kurdish State
The reasons go beyond humanitarianism.
The Kurds of Syria have once again been excluded by the international community, or to be more accurate, by the United Nations-backed committee tasked with drafting a new constitution for war-torn Syria. Kurdish demonstrators protested their exclusion in front of the UN offices in the city of Qamishli, the capital of the Al-Hasakah governorate, where Kurds are an absolute majority. They carried placards that read: "It's our right to participate in the drafting of the constitution."
The Kurds now control an autonomous territory, about 30% of Syria's territory, mostly in northern Syria.  They call their territory Rojava (meaning Western Kurdistan), which contains most of Syria's oilfields, and its bread basket. The Kurdish administration of Rojava complains about not being represented in the UN draft plan. Talaat Younes, a Kurdish administration official, stressed the need to include "all components of Syrian society."
Syria's Kurds led the US-backed fight against the Islamic State (IS) in northern and eastern Syria, expelling the jihadist group from their last major redoubt in the country in March, 2019. Given their sacrifice, the U.S., and the international community owes them a role in drafting the constitution for Syria, and much more. Under the Baathist regimes of the Assads, the Kurds of Syria, long marginalized, have suffered systemic discrimination, repression, and Arabization. Among the egregious forms of inequity are the makings of 500,000 Syrian Kurds stateless, which amounts to about 15% of the Kurdish population in Syria, estimated to be over 3 million (Kurds are the largest minority in Syria). It means that these stateless Kurds live in a legal vacuum and are deprived of fundamental rights.
Syria's Kurds have largely stayed out of Syria's eight-year civil war (except for fighting the IS with U.S. aerial support, and 2,000 special forces members). Instead, they setup their own institutions in areas under their control. They have been previously sidelined from UN-led peace talks as well as a parallel Russian-backed negotiation track, mainly due to objections by Turkey, which considers them to be terrorists.
Unfortunately for the Kurds, theirs is an internal self-defeating rivalry rather than a defeat in the battlefield. In fact, in the battlefield, Syrian-Kurds proved to be heroic and triumphant. Internally however, there are three political forces pulling at Syrian-Kurdish society. One is made up of 8 small parties established during the late 1950's that has been supported by the Kurdistan Democratic Party of Iraq (KDP) from across the border.  That relationship started with Mulla Mustafa Barzani in the early 1960's, but his son Masood cemented them into an alliance under an umbrella organization in 2011.
 The second is the Democratic Union Party (Partiya Yekitiya Demokrat, PYD), established in 2003 as an offshoot of the Turkish Kurdish Kurdistan Workers' Party (Partiya Karkerên Kurdistanê, PKK). During the Cold War the Soviet Union and its ally, Syria, supported the PKK, and precursor Kurdish groups, with a view to weakening Turkey and NATO.
The third group is an umbrella organization called Kurdistan National Assembly of Syria (Kurdnas), which represents more than a half dozen Kurdish political parties, Kurdish tribes, and civic leaders advocating a decentralized federal Kurdistan region of Syria aligned with Western nations, especially the U.S.
Between 2012 and 2014, while the civil war in Syria was raging, there were many attempts to join forces and align with the U.S. and western nations. Eventually, the PYD ended up triumphant over its more fragmented rival due to U.S. support and the Assad regime, thus undermining the process attempted by the Iraqi Kurds. It then secured its military, political, and administrative control. The PYD cohesiveness, martial spirit, and superior organizational skills helped it come out on top. The most import element of its success was its military force, the YPG (Yekineyen Parastina Gel). It's success in the battlefield enabled the Syrian-Kurds to establish in 2015, the autonomous region composed of three provinces: Qamishli, Kobane, and Afrin. In the lead up to 2019, the YPG managed to destroy Jahbat al-Nusra (al-Qaeda's affiliate in Syria), and defeat the murderous Islamic State (IS). It did however lose control of Afrin to the Turkish army.
In 2014 the PYD imposed a one party-rule in Syrian Kurdistan by enacting a law forbidding Kurdish political parties that did not recognize its administration. Later it was blamed for persecuting members of the other party and imposing authoritarian rule in the region under their control.
In a conversation with Sherkoh Abbas, President of the Kurdistan National Assembly of Syria, he stated that, "The UN has been, and continues to be a useless organization, with a bias against the Kurds and Israel. The UN ignoring official Kurdish representative voices in drafting the Syrian constitution is not new. The U.S. administration should however raise its voice, to demand that Kurds have a seat at the table when discussing the future of Syria. Given the sacrifices the Kurds made in crushing ISIS, the U.S. and its western allies ought to help in facilitating a decentralized, federal Syria, where Kurds could be free from being persecuted by the Assad regime, and its Iranian allies, as well as the Turks. Syria under the Assads, managed to Arabize, and ethnically cleanse western Kurdistan." Abbas continued by saying, "They formally split ethnically Kurdish provinces such as Hashakah, Deir al-Zour, Raqa, Aleppo, and Idlib, thus preventing Kurdish aspiration to form a Kurdistan region in Syria."
Abbas called on the U.S. to prevent Turkey from controlling any part of Syria and forestall the creation of a Turkish buffer zone. "The U.S. should also force the PYD to de-link itself from the Assad regime, and allow Kurds free elections. The PYD is currently handling the Kurdish Affairs for Assad, which has freed his forces to fight elsewhere in Syria. Free elections in the Kurdish controlled areas will enable pro-American groups like Kurdistan National Assemblyof Syria to come to power, thus helping defuse Turkey's excuse to invade the Kurdish areas in Syria by linking the PYD with the PKK." Abbas added, "Most Kurds in Syria prefer to be governed by the Kurdistan National Assembly of Syria since it stands for a western style free market economy, a democratic and decentralized federal system, and a strong alignment with the U.S." Abbas resolved that, "It is about time for all the Kurdish groups to unite and face the threat to its existence."
In conclusion, given the century-old injustices committed against the Kurds by the Arabs, Iranians and Turks, it is imperative for the U.S. and its Western allies to support a Kurdish state. The reasons for such support go beyond humanitarianism. Strategically speaking, a Kurdish state that encompasses the Kurdistan Regional Government in Iraq, combined with the adjacent northern Syria currently controlled by Syrian Kurds, would offer a barrier against Iranian expansionism, and its vision of a Shiite Crescent.  With the possibility of a future U.S. war with Iran, U.S. military bases in Kurdistan would be essential. Erdogan's Turkey is unlikely to allow U.S. planes on its soil, given its warm relations with Iran, and its Islamic solidarity. Assad's Syria and Shiite Iraq are, for all intents and purposes, Iranian satellites. As for Israel, a Kurdish state would be its natural ally.
The UN snubbing of the Kurds notwithstanding, the U.S. must do the right thing. It should once and for all support Kurdish self-determination. It is an abomination that one of the largest ethnic groups in the world – the Kurds, are the only people without a state of their own.
21. 
Impeachment is Built on a Trap That Obama Created for Romney
A weapon against a Romney administration gets used against Trump.
Daniel Greenfield, a Shillman Journalism Fellow at the Freedom Center, is an investigative journalist and writer focusing on the radical Left and Islamic terrorism.
The Whistleblower Protection Act was put into place for the stated purpose of fighting waste and mismanagement in the civil service. It's a controversial piece of legislation, but its purpose is clear.
As a Senate report on the 1978 Civil Service Reform Act put it, "What is needed is a means to protect the Pentagon employee who discloses billions of dollars in cost overruns, the GSA employee who discloses widespread fraud, and the nuclear engineer who questions the safety of certain nuclear plants. These conscientious civil servants deserve statutory protection rather than bureaucratic harassment and intimidation." This does not cover a partisan effort to undermine the President of the United States.
It does not mean a government employee taking issue with a president's foreign policy.
A whistleblower exposes structural waste, mismanagement and abuse within the civil service, among government contractors and in varied ways within the private sector. This is meant to protect employees who blow the whistle on misbehavior, not to serve as cover for assorted political agendas.
In the Trump era, whistleblowing and partisan leaks to the media have been conflated by the media. Partisan government workers, some openly aligning with the "resistance" and participating in partisan groups within government agencies, have sought to undermine administration policies through leaks. These leaks were in turn meant to generate congressional investigations of cabinet officials.
The impeachment effort against President Trump takes that ongoing tactic to the ultimate extreme.
The politicization of the civil service is a deeply troubling phenomenon. Efforts by members of the civil service to undermine elected officials is a threat to our entire system of representative government.
This problem goes beyond the 'Deep State' and has shown up in a wide variety of government agencies. But its appearance in national security agencies is deeply troubling because these agencies have the infrastructure to act as a police state. The existence of national security agencies in a free country is contingent on their subservience to elected officials. Anything else isn't whistleblowing, it's a coup.
Obama's Presidential Policy Directive 19 opened the door by expanding whistleblowing protection to members of the "intelligence community" and other personnel handling classified information.
A few years earlier, Bradley Manning had ushered in a new era of espionage by enemy state actors using front groups to solicit spies as whistleblowers. While the court threw the book at Manning, Obama commuted his sentence. PPD19 was supposed to avoid another Manning case, which it utterly failed to do when Edward Snowden repeated Manning's treason on a larger scale before escaping to Russia.
But PPD19 was never really meant to help the likes of Manning and Snowden. Instead it was part of a larger pattern of politicizing national security organizations that led directly to the current crisis.
While the Russians were soliciting whistleblowers from inside the national security sphere to act as spies, which was exactly what they had been doing throughout the Cold War, Obama's people were building partisan networks within the national security infrastructure to act as their political agents.
Both the Russians and the Democrats understood that whistleblowers were a strategic vulnerability. Whistleblowers were seen as sympathetic underdogs who were trying to do the right thing. That was the perfect camouflage for an enemy agent or the agent of a police state. Astroturfing, the practice of manufacturing grass roots efforts and building causes around individual protesters, like Greta Thunberg or David Hogg, had moved into the national security infrastructure before going off like a bomb.
PPD19 was issued on October 10, 2012.
The presidential debates were underway and the election was up in the air. In the weeks before PPD19, Mitt Romney had begun to lead in a number of polls. It is striking that PPD19 came out during the exact same period that Romney was leading in as many polls as he ever would in that election.
On October 9, the day before PPD19, even a DailyKos/SEIU poll showed Romney in the lead. After Obama's disastrous debate performance, his people had to be worried about the possibility of defeat.
The real purpose of PPD19 was to aid Obama loyalists is undermining a Romney administration.
The Obama administration would not have been too worried about Romney reversing its social policies. But Romney had run sharply against Obama on national security. And Obama's cronies knew that there would be significant foreign policy differences there. PPD19 may have been their answer.
Romney lost. PPD19 remained obscure.
By the time Trump won, the weaponization of the national security infrastructure in national politics was complete with national security organs spying on Trump associates, investigating his campaign, entrapping his associates, leaking his phone calls, and now setting the stage for impeachment.
The Russia conspiracy theory was not a counterintelligence investigation. And Ukraine impeachment isn't whistleblowing. Investigating the domestic political opposition is only a counterintelligence investigation in China, Russia or Cuba. Launching such an effort is the hallmark of a police state.
And whistleblowers don't have partisan political agendas aimed at elected officials.
Until now, the two worst cases of activists and spies pretending to be whistleblowers were Daniel Ellsberg and Edward Snowden. The Ukraine case has some similarities to the Pentagon Papers case, but there isn't even the pretense that this fake whistleblowing is about anything other than going directly for the President of the United States, not indirectly through his policies, but directly aimed at him.
Whistleblowers aren't supposed to have any agenda except the law and organizational standards.
And whistleblowing protections are absolutely not meant to serve as cover for partisan fights or assaults on elected officials. Whistleblowing protections are meant to protect government employees in the civil service from retaliation by their supervisors in the civil service when they report waste or abuse.
They are not meant to allow an anonymous government employee to assist in a partisan campaign to remove the President of the United States as part of a ploy orchestrated by the opposition party.
That is a breathtaking abuse that will damage whistleblower protections indefinitely.
Whistleblower protections have traditionally been a bipartisan project. But courts have repeatedly limited the scope of how and what a whistleblower can disclose. It appears that they were wise to do so.
The eavesdropping and entrapment of Trump allies in the last election was the ultimate nightmarish abuse of national security. The same folks who brought you that violation have now contrived to produce the worst possible abuse of whistleblower protections. The abuse of the NSA has dealt a fatal blow to Republican support for national security measures used to fight enemy nations and terrorists. The abuse of whistleblowing will lead to an identical loss of support for whistleblower protections.
The Obama administration and its allies have tried to turn government agencies into bear traps, seeking to retain control of policymaking through a network of lefty loyalists in agencies and activist judges in the courts, and, beyond that, to force out Trump appointees and to even force out President Trump.
At the heart of this crisis is the conflict between representative government and the infrastructure of government, between the will of the voters and the will of D.C., between the taxpayers and officials, that is the breaking point of any free country. Some countries lose their freedom through violent revolutions. Others ossify into an oligarchy of government officials and elites who call all the shots.
This is not about the Ukraine. Just as it wasn't about Russia. It's about whether our governments are elected or selected.
Elected government requires that government officials be neutral and non-partisan. When partisan factions use the machinery of government to wage war on their opponents, that's a coup.
A day after President Trump survived one coup, the deep state debuted a second coup.
22. Turkish Dissident Faces Ten Years in Prison for 'Blasphemy' Against Islam
Will you take a stand for Canan Kaftancioglu?
Canan Kaftancioglu, a Turkish politician and critic of Islam, has received a ten-year-long prison sentence for "blasphemy against Islam." If the Court of Cassation upholds the verdict, Kaftancioglu will have to serve time in prison.
Canan is the executive director of the Istanbul branch of Cumhuriyet Halk Partisi (CHP), the secular opposition. Islamists have suffered a crushing defeat in Istanbul, the largest city in Europe and the fourth largest city in the world, thanks to Canan's relentless efforts. Canan has multiple college degrees and a long history of human rights advocacy, including working for TIHV (Turkish Human Rights Foundation). She has written her dissertation about "Torture Victims in Forensic Medicine." Her father was assassinated by Islamists.
Islamists are furious because they lost Istanbul, and Canan has now become their scapegoat – given her courageous and colorful rhetoric. Canan once quipped on Twitter: "men with small dicks want to build big mosques." She posted pictures of herself eating pork (forbidden in Islam) and acknowledged the historical reality of the Armenian Genocide. She once wrote, "stop praying, Muslims: there is no room left in paradise." She expressed support for Kurdish dissidents, accused the current Turkish government of serial murder, and wrote that "being human is a higher dignity than being Turkish." She is a Socratic provocateur, perhaps. But her irreverent statements serve a higher purpose: to protest human rights violations. She is the proverbial canary in the coal mine.
Turkey was once an imperfect but functional democracy. Now it is an increasingly theocratic state under the totalitarian presidency of Tayyip Erdogan. Erdogan's presidential achievements include electoral fraud, persecution of religious minorities, war crimes in Africa,massacring Kurdish civilians, unparalleled corruption, banning Wikipedia and Twitter, centralized online censorship, stacking the courts, persecuting academics, and terrorizing journalists. Swedish lawmakers pressed charges of genocide against him. Various commentators have called him a tyrant, a terrorist, and a war criminal. He has been condemned by international organizations such as Amnesty International and Human Rights Watch.
Erdogan's world view is hateful, racist, imperialistic and totalitarian. He believes that Muslims can conquer Europe via demographic jihad. He denies that men and women are equal. He wrote an anti-Semitic play in high school, with a plot borrowed from The Protocols of the Elders of Zion. He once endorsed a German faction of al-Qaeda. He is also a catastrophic failure in economic matters. He had the constitution rewritten to invest himself with unlimited executive powers. And yet he is shameless enough to market himself as a human rights advocate to The Washington Post.
[Cartoon: Turkish dissidents satirize Tayyip Erdogan, the totalitarian president of Turkey, in an iconic cartoon called "The Erdogan Zoo" (2005). Erdogan sued the cartoonists for libel and lost.] 
Canan is not alone in her vigorous critiques. Turkish intelligentsia often voice colorful criticisms towards Islam as well. Past examples include Aziz Nesin, who caused a violent rampage by translating The Satanic Verses into Turkish, Muazzez Ilmiye Cig, who claimed that the Islamic headscarf was originally worn by Sumerian prostitutes, and Fazil Say, a famous pianist who quoted satirical verses comparing the Islamic paradise to a brothel. Turkish secularists marched in solidarity with the Hebdo magazine.
Canan's critiques are also consistent with the philosophy of Mustafa Kemal Ataturk, the statesman who established the modern Turkish republic. Kemal was a stern critic of Islam. In an official letter, he used the word tahrifat [desecration] and safsata [charlatanism] to describe the opening verses of the Quran. In a formal address to the Turkish parliament, he criticized the idea of divine revelation. In a personal epistle, he ridiculed the Muslim concept of paradise and martyrdom. His subsequent reforms involved dissolving the clerical class, purging Turkish from Arabic and Persian vocabulary, and restoring historical churchesconverted into mosques. He also disbanded the Caliphate, the Islamic version of the Vatican, via parliamentary decree. Terrorist organizations such as al-Qaeda and ISIS are failed attempts at resurrecting the Caliphate.
Kemal's political legacy is upheld by Cumhuriyet Halk Partisi, which represents the second largest electorate with fifteen million voters (30%). Kemalists mustered millions to chant slogans against Islamic fundamentalism in 2007. Kemalist politicians have called for abolishing the Ministry of Religious Affairs, ending compulsory religious education, and outlawing the Muslim Brotherhood. CHP's official registered agent in the United States, Yurter Ozcan, has accused CNN of spreading Islamist propaganda. Onder Sav, former vice president, once criticized Muslim pilgrims for "allowing Mohammad to steal their money." CHP's official policy states an orientation in favor of NATO and the European Union. The party is popular among religious and ethnic minorities.
Kaftancioglu's comments are protected under the universal principles of free speech and liberty of conscience. There is no credible basis for a jail sentence according to binding precedent from the Court of Cassation, the European Court of Human Rights, the International Covenant on Civil and Political Rights. However, tyrants like Erdogan rarely abide by international laws.
The prison sentence handed to Kaftancioglu, if upheld, will have an enormous chilling effect on the free speech rights of all dissidents and religious minorities worldwide.
23. Impeachment Investigation Against Trump Parallels Probes Against Netanyahu
The difference between a flailing democracy and a resilient one.