1Η ΕΝΗΜΕΡΩΣΗ ΑΠΟ ΤΟ "ΜΑΥΡΟ ΚΟΥΝΟΥΠΙΔΙ"!..
1.
New NATO hub will gather the Alliance's cyber defenders
Cyber defenders from across the Alliance have a new community(!!!) where they can exchange information, share best practices and work together in an encrypted workspace with secure video, voice, chat and information gathering capabilities. The community was launched today (12 February 2019) by the NATO Communications and Information Agency ("NCIA").
Computer emergency response teams from five countries are already connected to NATO's protected business network: Belgium, France, Netherlands, United Kingdom, and United States. Access to the network will roll out to all 29 Nations later this year.
The launch of the cyber defenders' community is the first step toward the creation of  an information hub for Allies, called the Cyber Security Collaboration Hub. This initiative was announced last year by NATO Secretary General Jens Stoltenberg, who said that one of NATO's key roles in cyber space is "to act as a hub for information sharing, training and expertise".
The future hub will not require additional funds or staff, or changes in policy. The collaboration is facilitated through existing Memorandums of Understanding with NATO Nations.
2. 
Trump'tan Türkiye'yi kızdıracak karar! İmzalayıp o tarihi işaret etti
ABD Başkanı Donald Trump, 2019 mali yılı harcamalarına yönelik torba kanunu imzaladı. Onaylanan torba kanuna göre, Türkiye'nin Rus yapımı S-400 hava savunma sistemlerini alması halinde 1 Kasım 2019 tarihine kadar F-35 savaş uçaklarının alımını durduruyor.
3.
ABD, Türkiye'ye karşı harekete geçti! Son bir haftada…
ABD Başkanı Trump, Suriye'den çekilme sözü verirken Pentagon daha çok yerleşme planı yapıyor. Son bir hafta içinde PKK'lı teröristlerle Kamışlı, Ayn İsa, Ayn el Arab'ta (Kobani) 3 ayrı toplantı yapan ABD heyetleri, Türkiye'siz "güvenli bölge" planlarını konuştular.
4.
SOROS GROUPS FILE LAWSUITS ATTACKING TRUMP'S BORDER WALL
Sixteen states sue to keep the nation's southern border wide open for illegal aliens and terrorists

.

February 19, 2019
Sixteen states and at least six activist groups have filed or are preparing lawsuits taking aim at President Trump's Feb. 15 emergency declaration that seeks to divert already appropriated government funds to build a wall on the nation's porous border with Mexico.
This was to be expected. When the Left loses elections, it turns to unelected federal judges to carry out its will.
There is also an effort afoot in Congress to overturn the declaration. If both chambers pass a resolution of disapproval, White House senior adviser Stephen Miller seemed to indicate Sunday that the president would veto it. Trump is "going to protect his national emergency declaration, guaranteed," Miller said on Fox News Channel.
Of the six activist organizations, four –Public Citizen, Citizens for Responsibility and Ethics in Washington (CREW), American Civil Liberties Union (ACLU), and Defenders of Wildlife— have been funded by radical leftist financier George Soros through his philanthropies.
The 16 states seeking a preliminary injunction to prevent Trump from moving forward with wall construction while the case is pending in the courts are California, Colorado, Connecticut, Delaware, Hawaii, Illinois, Maine, Maryland, Michigan, Minnesota, Nevada, New Jersey, New Mexico, New York, Oregon, and Virginia, according to the Washington Post.
In what is clearly an example of judge-shopping, the states filed at U.S. District Court in Northern California, which is part of the territory covered by the U.S. Court of Appeals for the Ninth Circuit where various judges have issued sweeping injunctions against Trump administration policies.
The legal action accuses Trump of "an unconstitutional and unlawful scheme." The states say they are attempting "to protect their residents, natural resources, and economic interests from President Donald J. Trump's flagrant disregard of fundamental separation of powers principles engrained in the United States Constitution."
The activists have initiated three lawsuits at U.S. District Court in Washington, D.C., aimed at frustrating President Trump's efforts to secure the border and halt the long-running invasion of the nation by illegal aliens.
Founded by former Green Party presidential candidate Ralph Nader, Public Citizen initiated a lawsuit Friday to strike down the president's proclamation under the National Emergencies Act, on behalf of the Frontera Audubon Society of Weslaco, Texas, and a group of Texas landowners. The lawsuit claims that endangered species will be harmed if the wall if built.
In its suit CREW is trying to force the Justice Department to hand over internally produced legal opinions "that discuss the power of the president to invoke emergency powers to build a wall or other type of barrier along the U.S. border with Mexico[.]"
Defenders of Wildlife launched a legal action Saturday to freeze the emergency declaration. The Center for Biological Diversity and Animal Legal Defense Fund are also listed in the papers as plaintiffs. Like the suit filed by Public Citizen, this suit alleges endangered species will be adversely affected if the wall goes up.
At time of writing, the national ACLU did not appear to have filed a lawsuit seeking to stay Trump's emergency declaration, but on Friday the group's affiliate in Massachusetts filed "a lawsuit demanding information about a contract for a section of the wall along the U.S.-Mexico border that President Donald Trump said his administration awarded," the Boston Herald reports. Trump tweeted in December that he "just gave out a 115 mile long contract for another large section of the Wall in Texas."
On Friday, California's new leftist governor, sanctuary city fanatic Gavin Newsom (D), said his state would soon hop on the anti-declaration bandwagon.
Soros personally gave money to Newsom's 2018 gubernatorial campaign and to his campaign for his previous post, lieutenant governor of California, in 2014, according to the California secretary of state's online campaign finance database.
Many other litigious left-wingers vow to sue to stop the wall. House Armed Services Committee Chairman Adam Smith (D-Wash.) and other Democrat lawmakers may also sue.
Officials in El Paso County, Texas, say they will litigate. Ditto for the fake libertarians at the Niskanen Center, and the leftists at the Soros-funded Border Network for Human Rights.
The Left and NeverTrumpers in the GOP have suffered a collective nervous breakdown since the declaration was unveiled.
Rep. Maxine Waters (D-Calif.), who has called for the in-your-face harassment of Trump administration employees, told MSNBC Friday that there should be nationwide protests over what she called the "fake" emergency declaration.
"And so it's time for everybody to stand up. All hands on deck to refuse this president these fake emergency powers that he would like the have. And so I'm urging everybody get together —rally in every community across this country all this weekend, send a message to Washington, D.C., 'No, Mr. President, we're not going allow you to do this."
Soros-funded MoveOn.org called for national protests.
"Donald Trump has declared a #FakeNationalEmergency—an illegal power grab from an unhinged man to push his racist, dangerous policies."
"We're mobilizing rapid-response events on Presidents Day—Monday, 2/18—against Trump's fake crisis and racist deportation force and to stand with immigrant, Muslim, and Black and brown communities to stop Trump's dangerous and illegal power grab."
Answering the leftist call for anarchy, on Saturday around 50 protesters, some of whom wore masks, occupied and vandalized the National Border Patrol Museum not far from the border in El Paso, Texas. The demonstrators reportedly hoisted banners reading "No Deportations on Stolen Ground" and shouted "Say it loud, say it clear, Border Patrol kills!"
Twitter is filled with often-strident denunciations of the emergency declaration by GOP pundits inside the Washington Beltway.
NeverTrumper David French of National Review penned an over-the-top column titled "Trump's Emergency Declaration Is Contemptuous of the Rule of Law," in which he calls the declaration "a contemptuous document," and "the proclamation of a monarch, not an argument by a president."
President Trump invoked the National Emergencies Act Friday as Congress finalized the 1,169-page, $333 billion omnibus spending bill that keeps the government operating until Sept. 30.
The bill, now law, contains $1.375 billion for 55 miles of border barriers in the Rio Grande Valley in Texas. The emergency declaration would take $6.7 billion in previously allocated funds to build the wall. Included in the already appropriated funds are $600 million from the Department of the Treasury Department, $2.5 billion from the Department of Defense's anti-drug program, and $3.6 billion from the Pentagon's military construction budget.
Law professors Jonathan Turley of George Washington University, a left-winger, and John Yoo of UC Berkeley, a conservative, say the president can call upon the statute, which President Gerald Ford signed into law in 1976, to get construction of the wall underway.
President Trump has already invoked the National Emergencies Act three times in his tenure. President Barack Obama invoked the statute no fewer than 10 times. Thirty-one previously-declared presidential emergencies reportedly remain in effect.
"Congress expressly gave presidents the authority to declare such emergencies and act unilaterally," Turley wrote in a recent column.
The National Emergencies Act gives presidents sweeping authority as well as allowance in federal regulations to declare an "immigration emergency" to deal with an "influx of aliens which either is of such magnitude or exhibits such other characteristics that effective administration of the immigration laws of the United States is beyond the existing capabilities" of immigration authorities "in the affected area or areas," he wrote. The basis for such an invocation generally includes the "likelihood of continued growth in the magnitude of the influx," rising criminal activity, as well as high "demands on law enforcement agencies" and "other circumstances."
Yoo wrote earlier this month that Trump is on especially strong ground because Democrats and Republicans passed a law in 2006 authorizing the building of a border wall.
In Dames & Moore v. Regan (1981), the Supreme Court held "that when Congress broadly delegates a general power to the executive branch in the area of foreign affairs, such as the power to impose economic sanctions, it would not read Congress's neglect to grant a more specific, related authority as foreclosing the president from exercising that authority. Instead, it would treat Congress's silence as acquiescence to presidential initiative, especially in times of emergency," Yoo wrote.
"That is exactly the case here: Congress has authorized a wall and other security measures at the border, it has not passed any law forbidding such a wall, and the president has invoked delegated powers to continue the wall's construction."
More lawsuits are coming. Count on it.
And George Soros, the preeminent funder of the Left, will be there writing the checks.
5.
DEALING WITH EUROPE'S ISIS RETURNEES
Will our allies heed Trump?
February 20, 2019
"Seven hundred German citizens have gone to Syria to fight for the Islamic State. It's not what they're doing over there that scares us. It's what happens when they come back."
– Astrid, German intelligence officer, Homeland, season 5, episode 2.
Now that ISIS has been reduced from a caliphate to a cipher, the question arises: what to do with its former members who traveled from the West in order to crush the West – and who remain in the hands of the U.S. military and its local allies? Ship them all to Guantánamo so that the European media can paint them as victims of American abuse? Set them free to fight another day?
Early on Sunday morning, President Trump addressed this issue on Twitter. He wrote:
The United States is asking Britain, France, Germany and other European allies to take back over 800 ISIS fighters that we captured in Syria and put them on trial. The Caliphate is ready to fall. The alternative is not a good one in that we will be forced to release them….
….The U.S. does not want to watch as these ISIS fighters permeate Europe, which is where they are expected to go. We do so much, and spend so much – Time for others to step up and do the job that they are so capable of doing. We are pulling back after 100% Caliphate victory!
Trump's right, of course. Terrorists with British or French or German passports shouldn't be our problem. But are our allies prepared to go along?
Some observers would say they already are. In 2014, the Guardian reported that Britain had "arrested at least 60 [ISIS] returnees," while thirty or more others were "facing trial in Germany." Only last Friday, the Euronews website outlined the ways in which various European governments are purportedly responding to this challenge. "Initially," wrote Rachael Kennedy, those governments "generally turned their backs on repatriating their citizens, but some have since started to reconsider their stance following US encouragement." Kennedy stated that France "was considering the repatriation of 130 men and women to be tried," that Germany was reportedly "watching the French case closely," and that under U.K. law "some repatriated British fighters could simply walk free once they return." Kennedy added that "[w]hile Europe appears uninterested in seeking its citizens out, there is one thing that is clear — if an IS member returns to their home border on their own accord, they can probably expect to be prosecuted."
Both the 2014 Guardian story and last Friday's Euronews report were rather puzzling, because you would never imagine, after reading them, that ISIS terrorists have actually been returning for years to some of these countries without ever being prosecuted. Generally speaking, indeed, these countries' approaches to the return of ISIS members appear to have been feeble, confused, and highly uneven, sometimes varying significantly from one part of a country to another. There have been claims that it's all but impossible to prosecute these people successfully – partly because European courts eschew jurisdiction over atrocities committed in far-off places and partly because hard evidence is hard to come by. But in many cases the reluctance to prosecute also seems to be rooted in the twisted temptation, on the part of at least some European authorities, to regard these evil beheaders (or would-be beheaders) as victims.
Take Britain. First, a brief detour in the name of context. Keep in mind that it's only recently begun to be officially acknowledged that, over the last few decades, thousands of non-Muslim girls in British towns and cities have been subjected to Muslim gang rape. As of yet, the true dimensions of this emerging horror can still only be guessed at; but given the scale of what has already been uncovered, and given what this horror has illuminated about the true nature of Islam, you might expect it to have been a total game-changer for British society. You might, that is, expect the grooming-gang scandal to have compelled a total rethinking of immigration policies, to have been at the very heart of parliamentary debates, and to have altered entirely the way in which the British media cover Islam. Nope. In fact, even though this nightmare has only begun to be exposed, Britain's elites are already eager to move on from it.
Precious few Brits, I would wager, could name even one of the girls who've been brutally raped by Muslim grooming gangs. But everybody in Britain now knows the name of 19-year-old Shamima Begum, who left Britain in 2015 to join ISIS. Begum, who this weekend gave birth to her third child at a refugee camp in Syria, has said that she wants to go back to the U.K. and live at her parents' home in London. Even though she's refused to express the slightest remorse for her treason, people across Britain have fretted over her fate.
For example, Richard Barrett, a former head of MI6, Britain's counterpart to the CIA, has said that Britain should let her come home "if we are to stand by our values." Shadow Home Secretary Diane Abbott concurs, saying she opposes "making people stateless." On Sunday, a woman with a working-class British accent phoned into the two-hour Nigel Farage Show – on which Begum's fate was Topic A – and insisted passionately that "we have a duty to look after that girl!"
Home Secretary Sajid Javid disagreed, saying last week that "if you have supported terrorist organisations abroad I will not hesitate to prevent your return" and that "If you do manage to return you should be ready to be questioned, investigated and potentially prosecuted." Not exactly tough talk, especially given that being "questioned, investigated and potentially prosecuted" is nowadays the possible fate of anyone in the U.K. who's caught criticizing Islam on Facebook. Merely by breathing the word prosecution, however, Javid was asking for trouble. Hanif Qadir, a "senior expert" at Prevent – Britain's ridiculous excuse for an official "counter-extremist" program – told the Guardian that Javid, apparently by failing to offer returning ISIS terrorists candy and flowers, was "fuelling the [ISIS] narrative and giving wind to the sails of other extremists." In other words, if you don't coddle these monsters, you'll create more of them.
Yesterday, fortunately, in what seemed a rare and precious moment of sanity – and genuine toughness- for the Home Office, Javid banned Begum from Britain.
Compare this to the policies in other European countries. But hey, let's pop over to North America first. Six months ago, a Canadian blogger noted that "over sixty former ISIS fighters have returned to Canada, with more on the way," and that, instead of being imprisoned or prosecuted, they were being given "thorough rehabilitation." Some leaders might worry about the risk that such terrorists pose to law-abiding citizens, but the Trudeau administration, unsurprisingly, is more concerned about the safety of the terrorists, whose "identities and locations" are being systematically concealed in order "to protect them." In a recent speech, a spokesman for Canada's diplomatic service asserted that "every Canadian citizen – no matter how reprehensible – has the legal right to 're-enter' Canada." (Don't ask me to explain those scare quotes around "re-enter.")
What about the Netherlands? At least a few Dutch citizens who have fought for ISIS have reportedly been flown back home free of charge by the government and given places to live. In February 2017, De Volkskrant ran a rosy report claiming that returnees, then numbering about fifty, seemed to pose "no violent threat at all"; on the contrary, many of them, poor things, were themselves "traumatized." (Reality check: by the time that piece appeared in De Volkskrant, returnees had already been involved in major terrorist attacks in Brussels and Paris.) "Last month," reported the Economist in December 2017, "a court in the Netherlands convicted a 22-year-old Dutch woman" who had moved with her Palestinian husband to ISIS territory "of helping to plan terrorism. It then set her free." Indeed, though there are ISIS trials in the Netherlands, the percentages don't look good: as of February of last year, according to one source, only seven of 50 ISIS returnees had been tried and convicted of criminal charges, while eight were being prosecuted. The other day, the Netherlands' Minister of Justice and Security, Ferdinand Grapperhaus, affirmed that his country is, at present, actively involved in repatriating female ISIS members who hold Dutch passports. He didn't say anything about arresting them.
And Sweden? In that country, it's up to individual municipalities to decide what to do about returning ISIS members. In 2015, Expressen reported that one such municipality, Örebro, was giving them jobs and offering them "help by a psychologist" to "process the traumatic experiences they've undergone." In 2016, the Sun reported that the city of Lund was offering them "free housing, a driver's license and a range of tax benefits." (This policy was formulated in accordance with a criminologist's warning that "terrorist fighters will face difficulties unless they are supported"; a Lund official, Anna Sjöstrand, explained: "We cannot say because you made a wrong choice, you have no right to come back and live in our society.") And just last week it was reported that the city of Stockholm, in response to critics who claimed it had failed to provide sufficient succor to returning jihadists – this is not a joke – had formulated a new policy to ensure that "the children of returnees feel good and receive the protection and support they need" and was also planning to set up a "help line" for the ex-jihadists themselves. In any event, as of last December, Swedish officials acknowledged that they'd lost track of the great majority of returned ISIS members.
Denmark? In 2014, the Guardian reported at length on "the so-called Aarhus model," named after Denmark's second-largest city, the premise of which was summed up as follows by a psychology professor at Aarhus University: "Look: these are young people struggling with pretty much the same issues as any others – getting a grip on their lives, making sense of things, finding a meaningful place in society. We have to say: provided you have done nothing criminal, we will help you to find a way back." Of course's that one hell of a big proviso: how to know what some returning ISIS member has or hasn't done? As it happens, a report that appeared last Saturday in The Local seemed at least in part to contradict that account: Denmark, it implied, had thus far not taken in ISIS returnees, but might be obliged to do so in accordance with U.S. wishes. Interestingly, while no ISIS terrorist had yet been prosecuted in Denmark as of last summer, a Danish citizen, Tommy Mørck, was sentenced in June to six months for joining the fight against ISIS – and prosecutors were seeking a stiffer sentence. According to Mørck, the Danish judiciary was "cracking down on those who fight IS instead of going after extremists that have returned to Denmark."
What of Norway? Last week, at a security conference in Munich, Prime Minister Erna Solberg told VG that her country will accept returning ISIS jihadists who have Norwegian citizenship. Will any of them be put on trial? Hard to imagine, at least with Solberg in power.
Germany? In January 2018, the Jerusalem Post reported that the Berlin government believed that over 960 people had left Germany to fight for ISIS, and that about a third had already returned home. In that country, too, the goal is "deradicalization." Although state, not federal, officials are responsible for carrying out that process, the federal government provides "support for families of those who left Germany to fight for Islamic State" and, since last year, has funded programs "to educate and deradicalize returning foreign fighters." Not a whisper about prosecution or punishment. This past Sunday, a statement by the German Interior Ministry asserted that "all German citizens, including those suspected of having fought for the so-called IS, have the right to return to Germany." It further indicated that Germany's goal is to "deradicalize returnees." Notwithstanding that 2014 Guardian mention of thirty arrests of returned jihadists, the German Interior Ministry made no mention of putting any of these returnees on trial.
Let's move on to the European country that has contributed more members to ISIS than any other. That would be France. According to one report, as of last August, when it had "1600 people in prison on terrorist offences…including returnees," France had "made clear that it has little desire to repatriate and try those returnees who committed terrorist offences off the battlefield." On January 31, the Guardian quoted French Interior Minister Christophe Castaner as saying that all ISIS members returning to France would be locked up at once and put on trial. Also quoted was Prime Minister Édouard Philippe, who declared that it was better for French jihadists to be "judged, convicted and punished in France rather than disappearing to plan other actions, including against our country." This past Saturday, the same newspaper quoted a professor at Ghent University as saying that, of all the countries in Europe, only France wants its ISIS members back.
One last country: Belgium. A February 2018 Egmont Institute report noted that while its terrorist laws had been beefed up and returnees were "now more likely to be prosecuted and condemned for terrorism than they were before," most Belgian returnees were not behind bars at that time. The most important detail in the report was this: "returnees are typically sentenced to 5 years in jail." Yes, five years. Five. Such grotesquely brief sentences are, alas, par for the course in western Europe.
And that's the ultimate problem here: our allies may be willing to go along with Trump and prosecute at least some of these barbarians, but their tame punishment regimes haven't been overhauled to take into account the realities of the world we now live in. In most of these countries, most of these savages, if locked up at all, will get ridiculously short sentences in cells far nicer than they deserve, then be released into the general population, where they'll pose an ever-present danger to everyone around them. As Danish Defense Minister Claus Hjort Frederiksen said the other day about the prospect of giving ISIS terrorists a Danish trial: "They have beheaded people, raped women and children and sold people," he said. "For me, it is paradoxical for those militants to now claim Western norms regarding protection of rights."
Perhaps what each of these countries really needs is its own Guantánamo. But what are the chances of that happening? Besides, even if every last one of these monsters could be fenced in forever on, say, the island of St. Helena, what to do about the innumerable sons and daughters of Allah who, though they themselves never went to fight for ISIS, cheered on the caliphate from the safety of their homes in the Westt?
6.
IRAN'S REVOLUTION: FORTY YEARS LATER
In Warsaw, we might see the murderous Iranian regime exposed.
Forty years ago this month, the Shah of Iran, Mohammad Reza Pahlavi was overthrown, replaced by the Ayatollah Ruhollah Khomeini in what has become known as the Iranian Islamic revolution, a bloody affair that created the theological dictatorship of the Ayatollahs, and destabilized the Middle East. The Islamic Republic of Iran began its days with a murderous spree that eliminated all opposition. First to be murdered was everyone associated with the Shah, including top military and intelligence (SABAK) brass.  Next, the Khomeini gangs murdered their leftist partners in the revolution, and finally fellow Islamists such as Mujahedeen e-Khalq, whose remnants have been moved to Paris.
In the meantime, this week, Warsaw, Poland is serving as host city for an international conference (February 13-14) initiated and organized by the Trump administration in what Secretary of State Mike Pompeo termed as a ministerial conference "on stability, peace, freedom and security in the region and beyond." The ostensible reason for the gathering is however, Iran's destabilizing influence. According to Polish Foreign Minister Jacek Czaputowicz, 11 Middle Eastern countries responded with confirmation of their attendance, including Saudi Arabia, Bahrain, Yemen, Jordan, Kuwait, Morocco, Oman, United Arab Emirates, and Israel. Egypt and Tunisia also agreed to attend. Significantly, President Trump is aiming to build a wide coalition of countries from the Middle East, Africa, Asia, and Europe to thwart Iran's threat to the region.
Since the 1979 Iranian Revolution, Iran has subverted Lebanon, with Hezbollah practically running the government and the country. In Iraq too, the Shiite-Muslim government is directed by the powerful Shiite militias loyal to Iran.  In Yemen, the Tehran regime supports the Houthis, a Zaidi-Shiite confessional group cum militia, who control Sanaa, the Yemeni capital. The Ayatollahs regime has been the primary military land force (along with Hezbollah and Shiite militias from Iraq, Afghanistan, Pakistan and Yemen, commanded by the Islamic Revolutionary Guards Corp) that helped Bashar Assad, the Syrian Alawi (branch of Shiite Islam) minority dictator, survive the civil war in Syria. The result is Iranian entrenchment and attempted control of Syria.
On the nuclear issue, the Ayatollahs took notice of how the U.S. overthrew Saddam Hussein, the Iraqi-Sunni dictator. Hussein's Iraq was suspected of developing nuclear weapons. To preserve their regime, the mullahs were determined to possess nuclear weapons, and built them in secret. The U.S. was able to invade and defeat Saddam Hussein's Iraq because he didn't yet have nuclear weapons. Had Saddam possessed them, the Iranian Ayatollahs reasoned, the U.S. would not have dared to invade. Hence, they deducted, they needed to possess nuclear arms. While Iran was a signatory to the Treaty of the Non-Proliferation of Nuclear Weapons on July 1, 1968, it had nevertheless, already began research and development during the Shah's tenure.
On June 16, 2003, the International Atomic Energy Agency (IAEA) led by Egyptian Mohammad El-Baradei, declared that "Iran failed to report certain nuclear materials and activities." A year later, Kamal Kharrazi, Iran's Foreign Minister, responding to numerous demands by the IAEA that Iran halt its nuclear program, said, "We won't accept any new obligations. Iran has a high technical capability, and has to be recognized by the International community as a member of the nuclear club. This is an irreversible path." On July 31, 2006, the United Nations Security Council (UNSC) passed a resolution demanding that Iran suspend its uranium enrichment activities. Then, in late 2006, new traces of plutonium and enriched uranium had been found by the IAEA, in a nuclear waste facility in Iran. These were potential materials for nuclear warheads.
Iran has repeatedly cheated all the way through the Iran Nuclear Deal and beyond. Israel has recently exposed Iran's deception with material proof, as revealed by Prime Minister Netanyahu. Iran is however, clinging to the nuclear deal because it knows that the agreement does not permanently block, but only delays Iran's nuclear ambitions.
In Warsaw this week, Secretary of State Mike Pompeo may bring up the conditions he set for Iran to resume future negotiations. They include: Providing full account of the military dimensions of its nuclear program, and verifiably abandon such work; End uranium enrichment and never process plutonium; Give international inspectors unfettered access to all nuclear sites; Release all U.S. citizens and others unjustly imprisoned; Stop proliferation of ballistic missiles, and the development of nuclear capable missiles; End support for Houthi rebels in Yemen; End support for Taliban and other terrorists, and end the harboring of Al-Qaeda terrorist leaders in Iran; End support for Hezbollah, Hamas, and the Palestinian Islamic Jihad terrorists; Respect Iraqi sovereignty, and the demobilization of the Shiite militias; End the IRGC support for terrorism and terrorists worldwide; Stop threatening U.S. allies including, Israel, Saudi Arabia and the United Arab Emirates.
Unlike the 2015 toothless Iran nuclear deal, which ignored Iran's cheating, its mischief worldwide, its development of ballistic missiles (aiming one day to hit Europe, the U.S. and of course Israel) and support for terrorism, the Warsaw conference puts Iran on notice on all accounts. As James Phillips of the Heritage Foundation pointed out, "The Trump Administration is going big: expanding the parameters of possible negotiations while staking out broad red lines to deter Iran's maligned behavior, and offering a vision of mutually beneficial bilateral relations. The diplomatic ball is now in Iran's court."
After forty years in power, the Islamic Republic of Iran remains the world's leading state sponsor of terror. And like forty years ago, it still takes American and Western journalists and others as hostages. The Ayatollahs regime continues to incite the masses with rallies that dub the U.S. as the "Great Satan and Israel as "Little Satan." The regime defies the international community by parading its latest missiles in Tehran. The same Ayatollahs of Iran still seek Shiite-Islam domination of the Muslim world. They are certainly trying to dominate the Middle East region, and possibly the entire world. In the process, the regime has created clandestine terrorist networks around the world including South Asia, the Arabian Peninsula, Africa, Europe, and Latin America, North America and the U.S. as well.
Internally however, the Ayatollahs regime has encountered several uprisings. Ten years ago, crying "Allahu Akbar," a huge segment of Iran's population flooded the streets of Tehran protesting against the fraudulent reelection of Mahmoud Ahmadinejad as president. They coopted the slogan and tactics the revolutionaries used 30 years earlier. The protesters included sons and daughters of the regime's elites.  Last year witnessed a series of nationwide demonstrations that included many with close connections to the regime. They railed against the regime's corruption, its imposed restrictions and failures, as well as its unfulfilled promises of freedom from tyranny, and its inability to deliver economic prosperity. The demonstrators did not blame the sanctions imposed by the U.S., rather, they held the regime's corruption and ineptitude responsible.
Revolutionary Iran, forty years later, is a much more dangerous country. It is on the way to becoming a nuclear power. It is building delivery systems, namely ballistic missiles, to actualize its ambitions to control the Middle East and beyond. In the meantime, the Islamic Republic of Iran is using terrorist groups to cover its nefarious designs. Hopefully, the Warsaw conference has shined a light on the danger Iran poses to the region and the world, and with some providential luck, it might help bring about a regime change.
7. 
WHY THE ITALIAN JEWS ARE WINNING
The illumination of the Dome of the Grand Synagogue of Rome sends a powerful message.
Barbara and I were married in the Grand Synagogue in Rome in a ceremony that dates back to the fall of the Second Temple in Jerusalem. Refugees from the ancient center of the Jewish people came in significant numbers to Rome (many as Roman slaves; the story is famously illustrated on the Arch of Titus in the Forum), and to this day both the liturgy and the melodies of Jewish worship are believed to be those celebrated in the Jerusalem temple. Our marriage was in the old Spanish (or Sicilian) synagogue beneath the Grand Synagogue, which was built at the turn of the 20th century.
So I took great pleasure from the news that the Grand Synagogue has now been illuminated, thanks to a joint venture involving the Jewish Community, the electric company, and the city government. The Jewish Community is the city's oldest, and it's entirely appropriate that the city should single out the synagogue as one of its landmarks.
When the synagogue was completed, the dome was made of highly reflective metal, which made the structure stand out on the Roman skyline. In time, the metal was removed, and the temple now regains its prominence in the night, and, as Chief Rabbi Riccardo Di Segni movingly reminded the citizens of the city, it brings to mind the first lines of the Old Testament, when God created light. "Light was the first divine creation," he said.
There's the light of the sun, and light from other sources.  But that which shined in the first day of creation was the holiest, the most powerful, primordial energy, which remains hidden until better times.  We hope, symbolically, that the light we turn on tonight reminds us of that primordial one, which is reserved for the righteous.
The dome is now illuminated by modern LED technology, thanks to some 44 projectors. Probably the best place from which to see it is Piazza Garibaldi, up on the hill on the other side of the Tiber. When you look down, and if you then take a stroll through the neighborhood, you should brush up on the recent history of the Roman Jews, from the Holocaust to the present.
Most people do not realize that Italy surrendered to, and then joined, the Allies during the Second World War (Rome fell to a joint US-UK army on D-Day, in fact). In the process, Mussolini was overthrown, fascism was abolished, a military government was installed, and the country was taken over by Hitler's armies. The Roman Jews were rounded up by the occupying Nazi forces in October, 1943. If you walk through the Jewish neighborhood, until very recently still called "the Ghetto, you will see bronze markets in front of the buildings from which the Jews were dragged off, ultimately to Auschwitz.
Some returned, some fought the Nazis all over the country. In Rome itself, a group of Jews organized a resistance group that fought throughout the occupation, and continued to defend the Jewish Community afterwards. Unlike most other European Jews, the Romans learned a fundamental lesson: the state was not going to defend them against the anti-Semites. If they were going to survive, they would have to defend themselves. So they studied self-defense, getting help from the security forces (notably the carabinieri), and later from the Israelis.
Remember, if you ever knew, that Italy was uniquely free of an indigenous anti-Jewish movement. Indeed, by World War I there had already been two Jewish prime ministers, and the Jewish defense forces had plenty of popular support. In direct contrast with the rest of the old continent, Italy's Jews seem to be flourishing. In Rome alone there are now roughly twenty synagogues. Chabad is very active, especially in the north. There is a revival of Judaism in the south, most surprisingly in Sicily, where Jewish Communities are reemerging for the first time since the Inquisition. Kosher food is suddenly very popular, especially in Rome.
Indeed, one of the greatest fans of kosher food is none other than His Holiness, Pope Francis. When his Jewish friends come to visit from Buenos Aires, the pope sends out for kosher takeout, and not just to cater to his guests' culinary requirements. He loves it.
So when you hear that the European Jews are destined to leave, and that European antisemitism is relentlessly rising, keep in mind the words of Ruth Dureghello, the president of the Rome Jewish Community. The illumination of the Grand Synagogue, she said, "is a victory…it is a signal that we don't wish to hide…we are our Jewish history, we wish to be a light for the future."
They're fighting for that future, and they're winning.
8.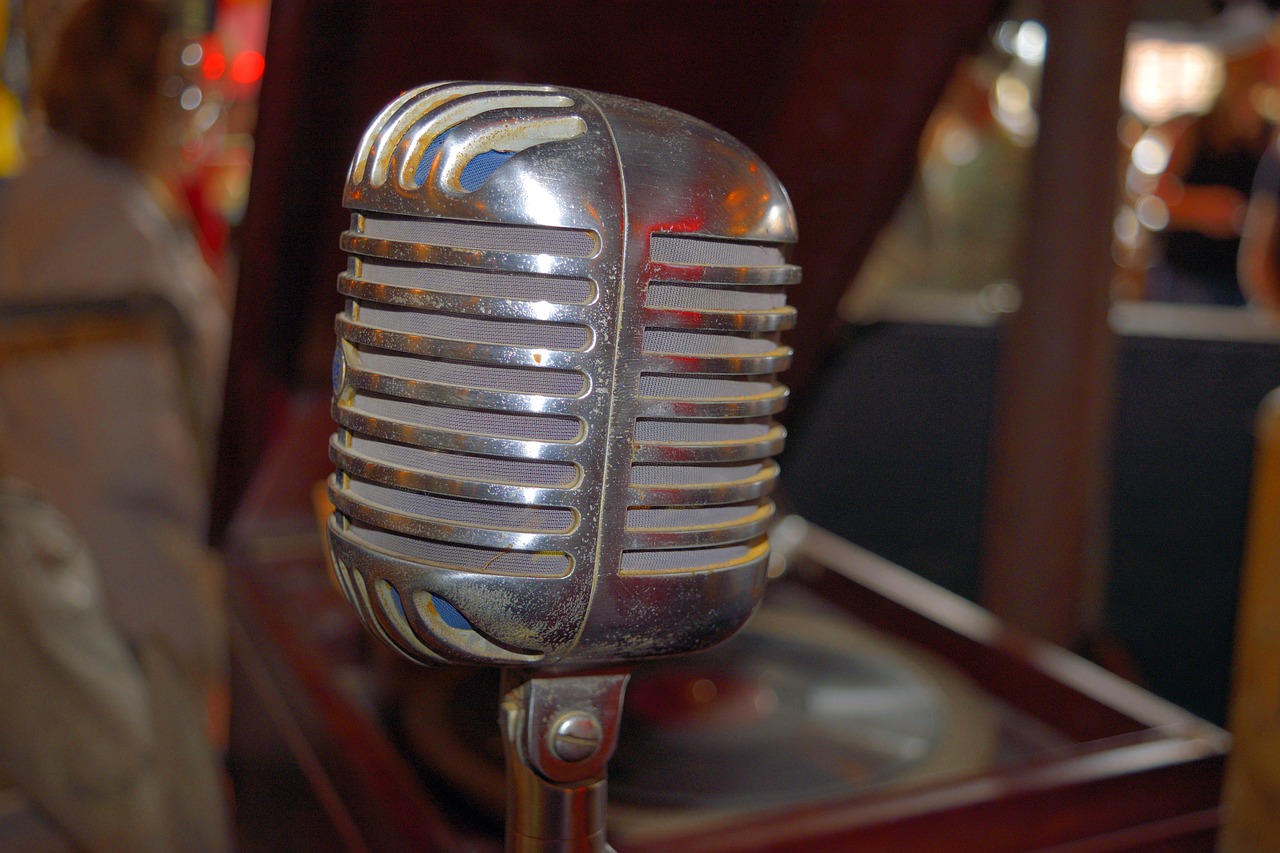 02-20-19
"
Dirty Zionist": The new anti-racist mantra
INN – Alain Finkielkraut is an essential thinker and intellectual and represents the people of France much more than the drunken yellow vesters who shouted in his face: We are the people .
Last week, during a demonstration in Paris, Finkielkraut was attacked with insults like Dirty Zionist , Palestine , go back to Tel Aviv and God will punish you (one of the aggressors identified by law enforcement agencies was said to gravitate in the galaxy of radical Islam).
There is a very unhealthy climate in France. There is a fusion of three elements: the traditional anti-Semitism of the extreme right, the anti-capitalism of the extreme left (the famous socialism of the imbeciles ) and Islamism.
Dirty Zionist , in Paris, as in London, has become the new anti-racist mantra. Jeremy Corbyn and his followers would agree with all the slurs hurled against Alain Finkielkraut, except for go back to Tel Aviv (the British opposition leader would like to see Jews go back to Europe).
Today's anti-Semitism can be compared to a moral movement that thinks it defends the oppressed . Zionism has become the code word for evil, injustice, oppression, apartheid, fascism, suprematism, exclusion, while in fact it has always been the opposite. That is why anti-Semitism today is the evil that fascinates so many people.
The day after the assault on Finkielkraut, a listener intervened on a radio program for the Italian public service. She said that it is right to shout dirty Zionist . This is what the majority of Europe's intellectuals, journalists and public servants believe.
It is a bad conscience that has given birth to this irrational hatred of compulsive duplicity, double standards and denialism, an intellectual drunkenness and a delirium on which the "democratic" and self-satisfied West feeds itself. These chattering classes, inebriated by the thought of the Other , for years have been committed to delegitimizing the other par excellence: Israel and the Jews.
(Photo – Wiki Commons)
9.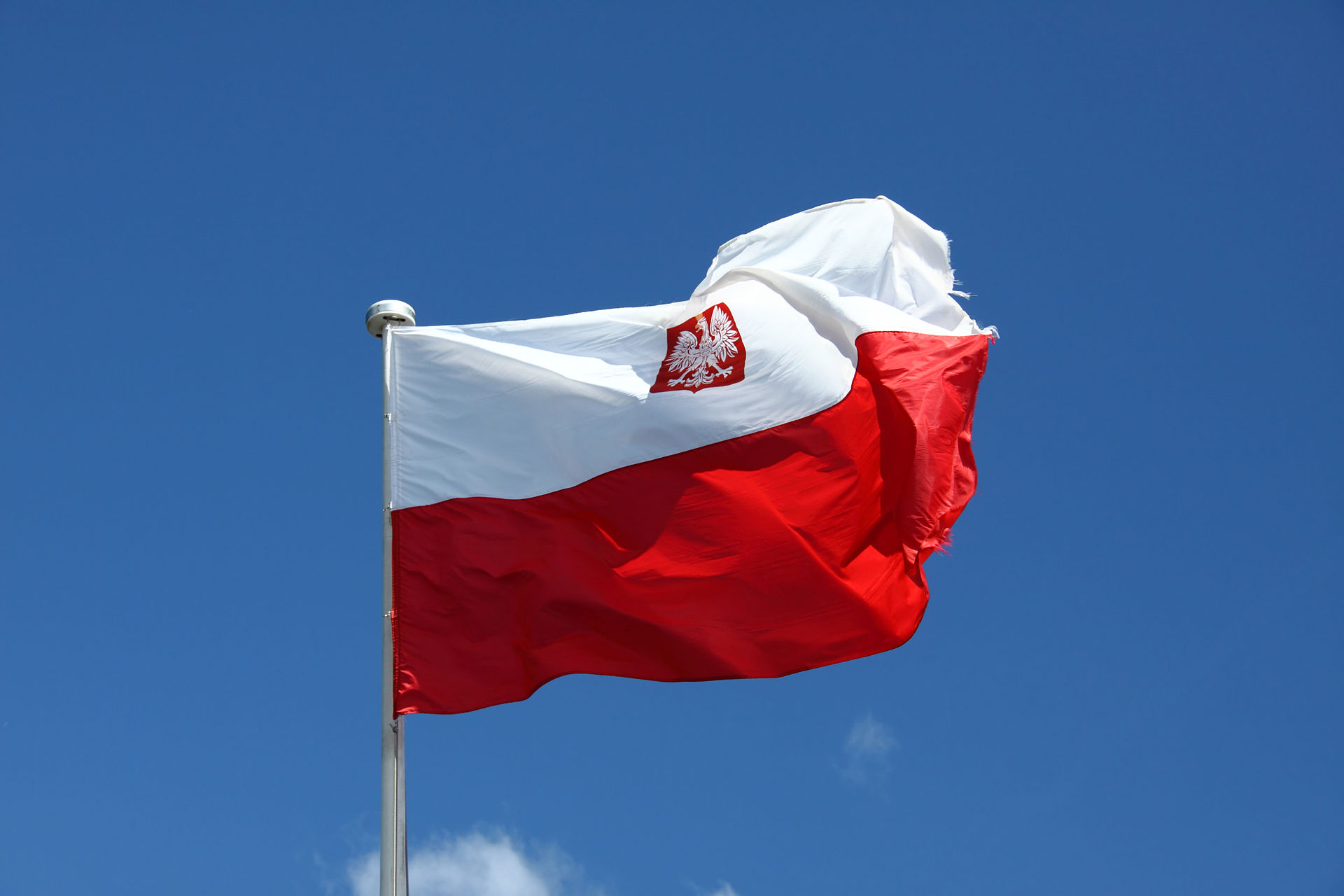 02-20-19
US ambassador to Poland calls on FM to apologize to Poland
INN – The United States ambassador to Poland called on Israel s acting foreign minister, Yisrael Katz, to apologize to Poland for remarks that have led to a diplomatic crisis.
I just felt that two strong allies like Israel and Poland, of course they are strong allies of the United States, shouldn t be using that kind of rhetoric. We are too important to each other not to work these things out, U.S. Ambassador to Poland Georgette Mosbacher said on Wednesday.
Katz was appointed to his position on Sunday.
A day later, Katz, the son of Holocaust survivors, said in an interview that Poles collaborated with the Nazis, definitely. As Yitzhak Shamir said, they suckle anti-Semitism with their mother s milk.
He called it something we will never forgive and never forget.
Following Katz remarks, Poland pulled out of a summit of central European countries that was to be held in Israel this week. The summit was downgraded to bilateral meetings instead.
Mosbacher assumed her ambassadorship in September. During her confirmation hearing before the U.S. Senate Foreign Relations Committee, Mosbacher said that Poland s recently passed law that made it a crime to accuse Poland of complicity in the Holocaust had contributed to the rise of anti-Semitism in Eastern Europe.
Poland objected to her comments but said that her credentials would be accepted if she were confirmed as envoy to Poland.
10. 
Gantz-Lapid victory will bring Palestinian state to Tel Aviv, Netanyahu warns
 PM Benjamin Netanyahu delivers a statement to the media in Kfar Maccabiah, Ramat Gan, Feb. 21, 2019. (Tomer Neuberg/Flash90)
By Atara Beck, World Israel News
Speaking Thursday evening at Kfar Maccabiah in Ramat Gan, a Tel Aviv suburb, Prime Minister Benjamin Netanyahu cautioned Israelis against voting in the "new, weak left-wing" alliance, headed by former Chief of Staff Benny Gantz and Yesh Atid party leader Yair Lapid, saying the result will be a Palestinian state on Israel's borders.
The new "Blue and White" alliance will rely on the Arab parties, which seek to destroy the Jewish state, Netanyahu warned.
According to the left, "a right-wing, Zionist blocking majority is forbidden, but a blocking majority with Arab parties which work to destroy Israel is legitimate," he said, referring to his 
successful attempt
 to convince the Jewish Home to merge with the ultra-right Otzma party in order to strengthen his position.
"That is absurd," the Israeli leader stated.
"In 1992, we got [former Prime Minister] Yitzhak Rabin and the Oslo disaster; in 1999, Ehud Barak and the intifada, with buses bombed and more than 1,000 dead," he warned.
A government led by Gantz and Lapid "would destroy Israel economically and establish a Palestinian state on the outskirts of Tel Aviv, next to Afula, next to Beer Sheva," he continued. "A Palestinian state that will threaten our existence."
On Tuesday, in fact, Gantz delivered a 
scathing attack on Netanyahu
, who served in the IDF as a combat soldier, claiming that "at a time when I trained generations of commanders and fighters, you were taking acting lessons in a New York studio." Nevertheless, Gantz forged a unity deal the next day with Lapid, who has no combat experience whatsoever.
Netanyahu ridiculed the idea of having the Yesh Atid leader as prime minister – according to the new alliance deal, if victorious, the premiership would be rotated between the two leaders – pointing to Lapid's lack of security experience.
Israel "has never been in a better position," Netanyahu affirmed, citing the "blossoming" Israeli economy as well as his diplomatic successes, particularly regarding the Iranian threat.
Earlier Thursday, two new polls indicated that the Blue and White alliance would win 36 seats, beating Netanyahu's Likud party, which would get 26 to 30 seats.
Will Israel be the fourth country to land on the moon

?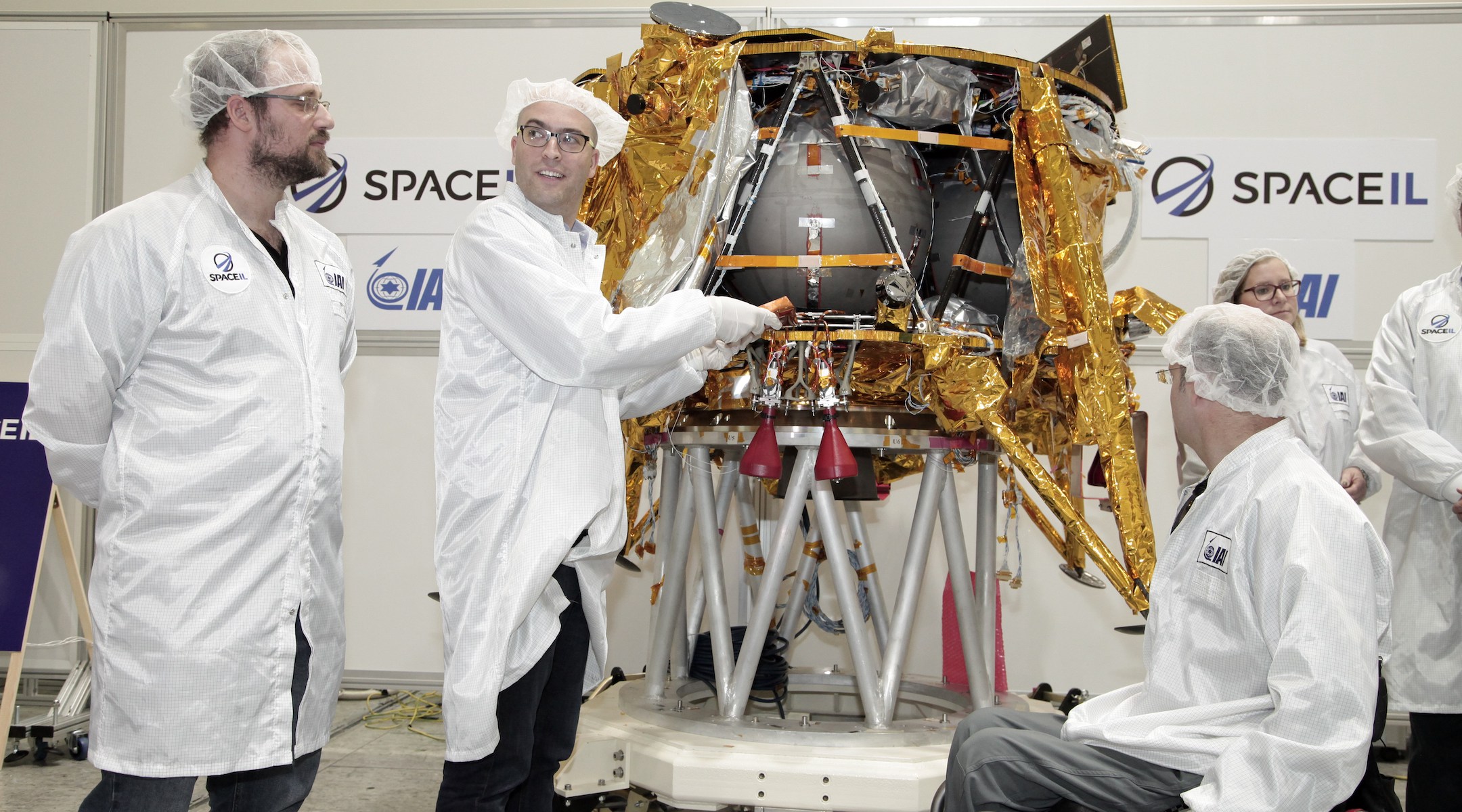 (JTA)
— He's spent eight years trying to land a spacecraft on the moon, but when Yonatan Winetraub stood on the launchpad this month at Florida's Cape Canaveral, he was still in shock.
"I stood right next to the rocket, and it's pretty big," Winetraub said in a phone interview Wednesday. "In the video, you don't see how big the rocket is and how powerful it is. But when you stand up close it's pretty powerful."
If Winetraub sounds like a kid marveling at the thought of space travel, that's because he kind of is. He and two friends, all in their 30s, are on the verge of doing something extraordinary: They intend to make Israel the fourth country to land a spacecraft on the moon. Only the United States, the Soviet Union and China have done it.
Winetraub and his partners, Kfir Damari and Yariv Bash, aren't doing it with billions of dollars from a superpower government. In 2011 they co-founded SpaceIL, an Israeli nonprofit that has a budget of $100 million — a pittance in the space biz. If their mission is successful, it would be the first time any private spacecraft landed on the moon, at lower cost and with a smaller craft than previous landings.
"Kfir, Yariv and myself sat in a bar in a suburb of Tel Aviv and thought, 'Why not get to the moon?'" Winetraub said at a news conference Wednesday. "I always thought we're going to get to the moon, but now it's actually happening, and it's quite incredible."
SpaceIL's squat, circular, three-legged craft is roughly the size of a compact car: 5 feet tall, 6 1/2 feet in diameter and weighing about 1,300 pounds, most of which is fuel. At 8:45 p.m. Eastern time Thursday, barring bad weather or unforeseen problems, the craft will launch into space from Florida hitched to one of Elon Musk's SpaceX rockets. Winetraub called it the "Uber of space travel."
More like UberPool, the car pool option: Whereas Apollo 11's 1969 trip to the moon took three days, SpaceIL's will take about two months. That's because it's riding shotgun on another rocket and cannot propel itself directly to the moon. Instead it has to use orbiting to align itself, only meeting up with the moon at the beginning of April.
About four minutes after launch, the SpaceIL craft, named Beresheet — Hebrew for "Genesis" — will separate from the rocket. It will send a first communication to SpaceIL's ground control in the central Israeli town of Yehud and go into orbit around the Earth. Over the course of about a month-and-a-half it will hurtle through space at a maximum speed of more than 22,000 miles per hour. Its thrusters will push the craft in progressively wider and wider orbits around the Earth, and closer to the moon's orbit.
Then it will enter one of the riskiest steps of the mission.
Once it gets near the moon, the craft must suddenly slow down enough to be pulled into orbit around the moon. If it goes too fast, it will pass right by, speeding directly into space. Then, after about a week of traveling around the moon, the craft will slow down again, dropping toward its landing spot on the Sea of Serenity. About 16 feet up, it will cut the engine entirely and free-fall to the moon's surface, making a soft landing.
SpaceIL's founders are confident that the mission will be successful. But Winetraub acknowledged that it's fraught.
"There are many things that can go wrong and only one thing that can go right," he said. "You really can't test everything. The atmosphere is different on the moon, the gravity is different on the moon, so you have to have some simulations, some educated guesses about how it's going to work."
There were early hiccups. At the news conference, Winetraub wanted to show an inspiring video about the history of moon landings. Except the sound wouldn't work. Then the sound came on, but the screen went blue.
"Can we have the sound?" Winetraub asked, chuckling. "The sound is more difficult than getting to the moon. We'll give it one more try."
To even reach this point was an unlikely journey for SpaceIL, whose story is a quintessential Israeli startup tale. It was founded to compete in Google's Lunar XPrize, a contest to see who could build the first private spacecraft to reach the moon. The co-founders submitted their application right at the deadline, Dec. 31, 2010, and went through a few failed experiments before building the right craft.
The first model was the size of a Coke bottle. When that didn't work, the team made the craft the size of a dishwasher. Now they're up to a car.
"It is rocket science," Winetraub said, explaining the difficulty. "If it doesn't work the first time, that's OK, but the second time around you expect it to work, so that was hard. We did it again and the design you now see on the launchpad is the third or fourth iteration."
The XPrize shut down without a winner last year, but along the way SpaceIL received enough funding to keep going. It's working in partnership with Israel Aerospace Industries, and its donors include the U.S. billionaire casino mogul Sheldon Adelson, South African-Israeli billionaire Morris Kahn and Canadian-Israeli real estate mogul Sylvan Adams.
The mission has also become a kind of cause celebre. Buzz Aldrin, who knows something about getting to the moon, tweeted his best wishes Wednesday. His Apollo 11 mission landed on the lunar surface nearly 50 years ago.
"If the #SpaceIL mission is successful this Thursday, Israel will become the fourth country to land an aircraft on the moon," he wrote. "Good luck, Beresheet!"
 12.
MUSLIM ASSOCIATION PRESIDENT PROMOTES VIDEO BLAMING JEWS FOR 9/11
"
Anti-crime" groups legitimize a notorious anti-Semite's Jew-hate

.

February 22, 2019

Sofian Zakkout, President of the American Muslim Association of North America (AMANA), is on the board of directors of both Crime Stoppers of Miami-Dade County and Citizens' Crime Watch of Miami-Dade County. He is also a notorious anti-Semite. These anti-crime groups have known about Zakkout's bigoted activities for years but have made a conscious decision not to do anything about it. This month, Zakkout promoted on his social media a video claiming a wild conspiracy theory that prominent American Jews along with Israel were responsible for 9/11.

Will Crime Stoppers and Citizens Crime Watch finally take action to rid themselves of this hate?

On February 12th, Sofian Abdelaziz Zakkout took to Facebook to promote 'Israel Did 9/11,' an over-two-hour-long video based around the wild conspiracy theory that prominent American Jews along with Israel were responsible for the 9/11 attacks. The video is narrated by Kenneth O'Keefe, a pro-Palestinian activist whom the Southern Poverty Law Center (SPLC) labels "a raving, David Duke-endorsing anti-Semite." In August 2014, during a speech he gave at the IONA London Forum, in London, England, O'Keefe stated that the "ultimate insult" is to call someone a "f–king Jew."

One section of the video discusses "Jewish controlled" and "Jewish owned" media. It features Milton Kapner – an anti-Semitic street preacher who goes by the name Brother Nathanael – rattling off the names of prominent Jews in the media, while each of their images appears on the screen with a Jewish star affixed to them. In the video, Kapner states, "You see, the only news you're going to get is what the Jews deem fit to print."

This is not the first time Zakkout has advertised Jewish involvement in the September 11th attacks. In April 2016, Zakkout promoted on Facebook a report, titled 'FORGET THE HASBARA ABOUT SAUDI ARABIA, 9/11 WAS A ZIONIST JOB.' The report begins, "It ain't debatable! Soup to nuts, top to bottom, the 9/11/01 terrorist attacks on New York City and Washington D.C. were an 'Israeli'-Jewish job."

The report names twelve Jews, whom it calls the "REAL planners and executors of 9/11," including different Israeli Prime Ministers, then-soon-to-be Mayor of New York City Michael Bloomberg, and then-head of the criminal division of the Justice Department Michael Chertoff. It labels them "chosenite brethren."

Zakkout has also promoted material claiming the Nazi Holocaust that sought to wipe out the entire Jewish population was a hoax. In February 2016, Zakkout advertised on social media a report titled 'How the Holocaust was faked.' It begins: "The alleged 'Holocaust' of '6 million Jews' at the hands of Adolf Hitler and National Socialist Germany during WWII is the biggest lie ever foisted upon humanity." It was produced by The Realist Report, an anti-Jew, anti-black, anti-gay independent media outlet, which describes Hitler as "the greatest leader in modern Western history."

Zakkout has repeatedly referred to Jews as "monkeys and pigs." In December 2015, Zakkout posted a photo of Israel Defense Forces (IDF) Chief of Staff Gadi Eizenkot, who is a decorated veteran of many different wars and battles fought by Israel over the last three-plus decades. Above the picture of Eizenkot, Zakkout wrote in Arabic, "You're a Jew, the grandson of a monkey and a pig." He signed it "Sofian."

In July 2017, Zakkout posted on his Facebook a four minute clip from a speech made by Nation of Islam (NOI) leader Louis Farrakhan, where Farrakhan repeatedly labels the Jewish people "Satan." And in January 2018, Zakkout posted a video clip of a speech made by Steve Anderson, pastor of the Faithful Word Baptist Church in Tempe, Arizona, with Anderson claiming that Jews are "under the curse of God for having rejected the Lord Jesus Christ."

Moreover, Zakkout is an ardent supporter of the terrorist organization Hamas. In July 2014, he organized a pro-Hamas rally held outside the Israeli Consulate in downtown Miami. Rally goers repeatedly shouted, "We are Hamas" and "Let's go Hamas." After the rally, Zakkout wrote the following in Arabic, above photos from the event: "Thank God, every day we conquer the American Jews like our conquests over the Jews of Israel!" He signed it "Br. Sofian Zakkout."

The next month, Zakkout declared in Arabic, "Hamas is in my heart and on my head."

In July 2010, the Anti-Defamation League (ADL) condemned Zakkout and his organization AMANA for featuring what the ADL called a "venomous" anti-Semitic video on the AMANA website. The video was produced by and featured white supremacist and former Ku Klux Klan Grand Wizard David Duke. Zakkout has since posted a number of Duke videos onto social media and has championed Duke as "David Duke, a man to believe in!"

Sofian Zakkout's frequent actions aimed at scapegoating and dehumanizing Jews have repeatedly been pointed out to the leadership of both Crime Stoppers of Miami-Dade County and Citizens' Crime Watch of Miami-Dade County, but the message has fallen on deaf ears, as the groups have continued to harbor and legitimize this anti-Semite.

To be 100% clear, Crime Stoppers and Citizens' Crime Watch are very aware of Zakkout's actions, and they have made the conscious decision to do nothing about it.

It is indeed surreal that groups involved with fighting crime and affiliated with law enforcement would continue to tacitly condone Zakkout's pro-terror activities and anti-Semitic incitement. In fact, these groups consist of a number of high profile individuals, including police officials and government representatives.

The Citizens' Crime Watch Executive Committee, on which Zakkout sits, has, as its Vice President, the Director of the Miami-Dade Police Department (MDPD), Juan J. Perez (305-468-5900 / directorsoffice@mdpd.com).

Also on the Executive Committee are:
Miami attorney Craig M. Dorne (305-531-7890 / cdorne@dornelaw.com)
MDPD Sergeant Joseph Bermudez (305-471-1745 / jbermudez@mdpd.com)
Co-Director of the Center for the Administration of Justice at Florida International University (FIU) Ana Carazo Johanning (305-348-5952 / carazjoh@fiu.edu)
President and CEO of Continental National Bank Guillermo Diaz-Rousselot (305-642-2440 / gdr@continentalbank.com)
Florida Senator Anitere Flores (305-222-4117 / flores.anitere@flsenate.gov)
Miami attorney Teri Guttman Valdes (305-740-9600 / tgvaldes@aol.com)
Miami Commissioner District 11 Joe A. Martinez (305-552-1155 / district11@miamidade.gov)
MDPD Deputy Director Alfredo Ramirez III (305-471-2625 / aramireziii@mdpd.com)
Assistant Director for Programs at the University of Miami (UM) Priscilla M. Rivera (305-284-2959 / privera@miami.edu)
and Director at Miami-Dade County Public Schools Mark Zaher (305-995-7324 / mzaher@dadeschools.net)

If you wish to contact any of these individuals, please do so in a courteous and respectful manner.

The sanctioning of the bigoted and radical behavior of a member of their advisory boards makes a mockery of their missions and reflects on them, as well. Each day they remain connected to Zakkout, erodes their credibility and sullies their organizations' names. Shame on every one of them for allowing this travesty to continue.

Beila Rabinowitz, Director of Militant Islam Monitor, contributed to this report.

13.
CANADA: SCANDAL INVOLVING P.M. TRUDEAU LINKED TO LIBYA
The cesspool of romancing Jihad.
Four years ago, the Royal Canadian Mounted Police (RCMP) officially leveled corruption and fraud charges against Montreal engineering firm SNC-Lavalin, over alleged criminal acts that occurred while that firm was doing business in Libya. The Globe and Mail broke the biggest scandal since Canada's Adscam scandal, which cost the Liberals dearly in election year 2006. This latest scandal, also breaking in an election year, has to do with the involvement of Justin Trudeau and the Prime Minister's Office (PMO) in the SNC-Lavalin case.
SNC-Lavalin operates in a variety of sectors globally, including mining and metallurgy, oil and gas, and the fraud and corruption charges against it include nearly $48 million in payments made to Libyan government officials between 2001 and 2011.
The case centers around Liberal MP Jody Wilson-Raybould (JWR), who served as Minister of Justice and Attorney General of Canada from 2015 until January 2019. She was then demoted in a cabinet shuffle to the position of Minister of Veterans Affairs, and suddenly resigned several days ago (February 12) following the Globe and Mail report, which alleged that the PMO "attempted to press" her to intervene in the corruption and fraud prosecution of SNC-Lavalin in her role as Attorney General, in order to spare the engineering giant — deemed to be a crown jewel in Quebec — from criminal prosecution. The story also indicated that she "came under heavy pressure."
Now the Commons Justice Committee will look into whether JWR was subjected to any kind of pressure from Trudeau and/or the PMO. Meanwhile, Trudeau's principal secretary, Gerald Butts, has suddenly quit. Butts is Trudeau's longtime friend, confidante and confidence booster, and some even say that Butts is his brains. Trudeau calls Butts "the core of his inner circle." The resignation was over the SNC affair. Criminal charges could also be laid against members of the PMO for obstruction of justice, if its interference is established.
Doing Business with a Jihadist Government:
There is another twist in the criminal case involving SNC Lavalin, and the alleged involvement by Justin Trudeau and the PMO: Libya.
Between 2001 and 2011, a senior executive of SNC-Lavalin established "close ties" with Saadi Gaddafi, the son of the late Libyan dictator Muammar Gaddafi. The RCMP alleged that as the president's son, Saadi Gaddafi "was in a position of power and able to give a business advantage to SNC-Lavalin in Libya," and that he was "a major recipient of SNC's largesse." Court documents allege that the company offered "bribes worth $47.7 million to one or several public officials of the 'Great Socialist People's Libyan Arab Jamahiriya.'"
Meanwhile, SNC-Lavalin was allegedly busy defrauding Libyan public agencies of "approximately 129.8 million." Charges were laid by the RCMP against SNC executive Sami Bebawi and a former SNC executive vice president, Riadh Ben Aissa, who pleaded guilty to charges of corruption and money laundering relating to SNC-Lavalin's Libyan operation. Aissa has since been extradited to Canada.
It has also been claimed that SNC "paid for lavish trips and more for relatives of former Libyan dictator Muammar Gaddafi and even had some on payroll to ensure they got lucrative contracts."
Saadi Gaddafi also has other unsavory personal baggage. He was acquitted last year of murdering Bashir al-Rayani, former footballer and coach of Tripoli's Al-Ittihad football club. But now Bashir's family intends to appeal Gaddafi's acquittal, because they say "we could not get justice under his father's regime, we will get it now, I'm confident!"
Some more background about the Libyan regime that SNC was allegedly wheeling and dealing with: Muammar Gaddafi seized power in Libya in a military coup d'etat in 1969. He was known for "horrific human rights abuses," a supporter of jihad terror, "fervently Islamic and pro‐Palestine," and once stated: "Christianity is not a faith for people in Africa, Asia, Europe and the Americas. Other people who are not sons of Israel have nothing to do with that religion….all those believers who do not follow Islam are losers…..We are here to correct the mistakes in the light of the teachings of the Koran." Gaddafi also declared that "Iranians are our brothers" and fed into the victimology narrative that America was the great oppressor.
So here is the Canadian government involved not only in possible obstruction of justice, but also in trying to cover up the links of SNC-Lavalin with the Gaddafi regime.
As Trudeau scrambles to do damage control, it should be remembered that he has embraced Islamic supremacists, as well as policies of open-door immigration, heedless of the costs of all this to taxpayers. Meanwhile, he perpetually downplays the dangers of jihad, to the peril of Canadian citizens.
Even the Liberal-leaning CBC noted that "in the week since the SNC-Lavalin story broke, Prime Minister Justin Trudeau has changed his talking points several times," and now risks "brand damage." Between the Globe and Mail and the CBC, it doesn't look as if the $600,000,000 bailout package that Trudeau pledged to media, widely considered to be a bribe in an election year, is working in his favor.
14. Επειδή γράψαμε και για τον… "Τρομοτουρισμό" των ΣΥΡΙΖΑΝΕΛ πριν και τώρα των "ΣΥΡΙΖΑΛΑΚΕΔΩΝ", διαβάστε το "National Strategy to Combat Terrorist Travel", στο www.globalsecurity.org! 
15. Επίσης, στο ίδιο "σάϊτ", διαβάστε το παρακάτω: 
Antisocial Media: How Facebook Disconnects Us and Undermines Democracy

 

Hardcover

 

– June 12, 2018

.
"ΜΑΥΡΟ ΚΟΥΝΟΥΠΙΔΙ"