Ο ΧΡΙΣΤΟΣ ΜΑΣ "ΕΦΥΓΕ" ΓΙΑ ΤΟΝ ΠΑΤΕΡΑ ΤΟΥ 33 ΕΤΩΝ!..
1.
2.
Gantz wants to join Abdullah-Abbas meeting in Jordan, Bennett opposed
ΑΛΛΑ ΤΕΛΙΚΩΣ:
Gantz met with Jordanian monarch, 'dealt with regional security'
King Abdullah II of Jordan (Wikipedia)
The meeting was set already before the deadly Hadera terror attack Sunday night, in coordination with Prime Minister Naftali Bennett.
By World Israel News Staff
Defense Minister Benny Gantz met Tuesday with King Abdullah II at the Royal Palace in the Hashemite Kingdom of Jordan, a day after the monarch met with PA President Mahmoud Abbas.
The meeting focused on "regional and security challenges," his office said in a press release.
Gantz discussed the measures that Israel is planning to take to enable freedom of prayer in Jerusalem and in Judea and Samaria, his spokesperson said. He may have been referring to the flashpoint Temple Mount in the Old City – Judaism's holiest place and Islam's third-holiest – where Jews have been denied equal rights by the Jordanian Waqf (Muslim Trust), which administers the site.
He also focused on the importance of security coordination during the upcoming Ramadan period, when tensions are heightened.
The meeting was set already before the deadly Hadera terror attack Sunday night, in coordination with Prime Minister Naftali Bennett.
The defense minister discussed additional civilian measures that would benefit Palestinians in Judea and Samaria and in Gaza and which would be implemented in accordance with the security interests of the State of Israel.
Gantz emphasized the importance of maintaining regional peace and stability and the need to fight terrorism in all its forms, specifically to act forcefully against ISIS, which has coordinated the recent attacks in Israel, his office said.
He "thanked the King for his leadership and positive influence in the region, and for his willingness to deepen peaceful relations and to expand cooperation between the Kingdom of Jordan and Israel in all areas."
3.
PALESTINIAN HYPOCRISY: Condemn Terror in English, Praise it in Arabic
When official Palestinian Authority media honors terrorists as martyrs, how can we believe a PA official who says he's "shocked" by terror attacks?
By Itamar Marcus, Palestinian Media Watch
Yesterday, Palestinian Media Watch exposed that the Palestinian Authority has been the driving force behind the recent wave of eight stabbing attacks since the start of March in Israel. The Palestinian terror climaxed in the horrific attack on Tuesday in which four Israelis were murdered.
As reported yesterday, the PA and Mahmoud Abbas's Fatah have been calling continuously for "popular resistance," the PA term for knife and car-ramming terror.
To show their support for terror, not only didn't the PA condemn any of the previous attacks – it publicized unqualified support for the terrorists, and condemned Israel for killing them to stop the attacks.
Moreover, official PA TV and the official daily newspaper honored the terrorist murderer yesterday as a "Shahid" – Islamic Martyr.
Yet, when Palestinian Minister of Civil Affairs Hussein al-Sheikh met with Israeli Minister of Public Security Bar-Lev an hour after Tuesday's terror attack, he told him he "was shocked" by the attack:
Significantly, his condemnation was only said to the Israeli minister and was not publicized in any Palestinian Arabic media, nor was the murder of four civilians condemned by any official PA source.
PMW has translated al-Sheikh's condemnation intended for Israeli ears into Arabic for Palestinians to hear and placed it in Hussein al-Sheikh's Twitter feed.
PMW is calling on him to publicly condemn the terror in Arabic as well, to show that his condemnation is sincere.
4.
Hamas, Iran, or Lone Wolves: Who's Really Behind ISIS Terror in Israel?
While the perpetrators of two recent deadly attacks in Israel pledged allegiance to ISIS, certain experts believe different terror organizations are directing the atrocities.
By United with Israel Staff
On Sunday, two 19-year-old members of Israel's Border Police were killed in cold blood in Hadera by terrorists who recently pledged allegiance to the Islamic State (ISIS), a brutal terror organization known for committing horrific atrocities throughout the Middle East.
The murderers launched their deadly attack just days after another terrorist killed four Israelis in Beersheba. This terrorist also identified himself as a devotee of ISIS.
In both attacks, the terrorists were eliminated immediately – in Beersheba, by a pair of brave civilians who used their own handguns to shoot the attackers.
While the terrorists in both attacks had claimed affiliation with ISIS, security experts have posited that other terror organizations could be the ultimate puppet-masters orchestrating the atrocities.
On Monday, TPS reported that Orit Perlov of the Institute for National Security Studies (INSS) at Tel Aviv University rejected the notion that the March 2022 ISIS attacks in Israel were "copycat or individual events," arguing instead that "social networks and discourse" in the Arab world indicates "that the events are directed and funded by Hamas."
"The social media campaigns to promote terrorism began two and a half months ago and were aimed at Israeli Arabs known as 'al-Palestine al-Dahal' (the Palestinians inside) ahead of Land Day, marked this weekend, and the Muslim month of Ramadan," reported TPS, paraphrasing Perlov's comments.
Hamas, for its part, cheered the Hadera attack, calling it a "heroic act that constitutes a natural response to the crimes of the Zionist enemy."
In March alone, Muslim terrorists have committed nine attacks, killing six Israelis and injuring 25 more.
While Perlov sees Hamas as the force behind these attacks, experts cited by the UK's Jewish Chronicle (JC) commented that Iran is driving the recent spike in jihad propaganda online demanding brutal "resistance" attacks on Israelis.
Among the evidence presented in the JC report is the fact that Hamas, Palestinian Islamic Jihad and Hezbollah were trained by an Iranian group to manipulate social media to promote Jew-hatred.
The report also identified connections between a Palestinian outlet called the Islamic Radio and Television Union (IRTVU) and Iran's Islamic Culture and Guidance Bureau, which is a propaganda outlet of the Quds Force, an arm of Iran's Islamic Revolutionary Guard Corps.
Meanwhile, watchdog Palestinian Media Watch (PMW) has identified the Palestinian Authority itself as the "driving force behind the recent wave of stabbing attacks since the start of March in Israel," pointing to the repeated calls by PA head Mahmoud Abbas's Fatah Party for "popular resistance," which is "the PA term for knife and car-ramming terror."
"To show their support for terror, not only didn't the PA condemn any of the previous attacks – it publicized unqualified support for the terrorists, and condemned Israel for killing them to stop the attacks," stated a report from PMW.
Israel remains on high alert for future ISIS-related attacks, in addition to bracing for the sharp annual rise in terror attacks that accompany the Muslim holy month of Ramadan.
5.
Canada moves closer to delivering 88 advanced fighter jets for the Royal Canadian Air Force as it begins negotiations with the top-ranked bidder, the United States government and Lockheed Martin, for the F-35
Public Services and Procurement Canada
March 28, 2022 – Gatineau, Quebec – Public Services and Procurement Canada and National Defence
The Government of Canada has reached another milestone in the competitive process to purchase 88 advanced fighter jets for the Royal Canadian Air Force (RCAF), which will ensure the requirements of the RCAF are met while also providing value for Canadians, generating high-value jobs in Canada as well as further growth for the Canadian aerospace and defence sector for decades to come.
Following a rigorous evaluation of proposals, the Government of Canada today announced it will now enter into the finalization phase of the procurement process with the top-ranked bidder, the United States (US) government and Lockheed Martin, for the F-35 fighter jet. This procurement represents the most significant investment in the RCAF in more than 30 years. It is essential for protecting the safety and security of Canadians, it will enhance our Arctic sovereignty, it will ensure we are equipped to better defend North America and it will help make sure we continue to meet our NATO and NORAD obligations well into the future.
This represents a major milestone in this open, fair and competitive process. The multi-step assessment process took into account a wide range of factors, including capabilities, cost, as well as economic benefits and impacts. Recognizing that these fighter jets must effectively serve the RCAF and Canadians over the coming decades, Canada evaluated these aircraft against typical scenarios familiar to NATO and NORAD allies, which were further tailored to meet the needs of the RCAF, including Canada's unique northern geography. We are confident that this competitive process will deliver the best results for the Canadian Armed Forces and for Canadians.
During this process, the government has concurrently been preparing the 2 main operating bases for Canada's future fighter aircraft, 4 Wing Cold Lake and 3 Wing Bagotville, by awarding 2 contracts to undertake infrastructure upgrades to support the delivery of these future fighters. On August 27, 2020, National Defence announced a $9.2-million contract to EllisDon in Edmonton for the design of a new fighter jet facility at 4 Wing Cold Lake. On October 2, 2020, National Defence announced a $12.1-million contract to EllisDon-EBC Inc. Joint Venture of Ottawa for the design of a new fighter jet facility at 3 Wing Bagotville. This infrastructure will support the long-term maintenance and operation of these new aircraft and brings Canada another step closer to delivering the infrastructure our aviators need for the future.
Going forward, the Government of Canada will continue to work toward the delivery of aircraft as early as 2025.
Quotes
"This announcement marks another important milestone in Canada's competitive process to purchase modern fighter jets for the Royal Canadian Air Force. Canadians take great pride in their Armed Forces, and it is important to make sure that they have what they need to keep Canada safe and secure."

The Honourable Filomena Tassi
Minister of Public Services and Procurement
"It is critical that current and future Royal Canadian Air Force pilots have the most advanced equipment available to ensure they can deliver on the important work that we ask of them. This procurement project for the RCAF – the largest in over three decades – will help ensure Canada can continue to defend North America, enhance our Arctic sovereignty and meet our NATO and NORAD obligations in the face of current and emerging threats. Canadians can be confident that this competitive process will deliver the best results for our Canadian Armed Forces for decades to come."

The Honourable Anita Anand
Minister of National Defence
"Canada's aerospace sector is a world leader and is the top research and development spender among all manufacturing industries. This is one of the largest aerospace procurements in decades, and the resulting economic benefits will help sustain and grow this key industry's global leadership position."

The Honourable François-Philippe Champagne
Minister of Innovation, Science and Industry
Quick facts
The Government of Canada launched an open and transparent competitive process to acquire new fighter jets in 2017.
Officials conducted extensive engagement with suppliers, including Canadian aerospace and defence industries, to ensure they were well-positioned to participate in the procurement.
A formal request for proposals was released to eligible suppliers in July 2019. It closed in July 2020.
An independent fairness monitor is overseeing the entire process to ensure a level playing field for all bidders.
An independent third-party reviewer was also engaged to assess the quality and effectiveness of the procurement approach.
Since 1997, the Government of Canada has been investing in the Joint Strike Fighter Program, which has provided Canadian industry with the opportunity to become a part of the F-35 supply chain, and which provides for guaranteed access to the F-35.
The Joint Strike Fighter Program is the largest fighter aircraft program internationally, and Canada is 1 of 8 original countries in the program, along with the US, the United Kingdom (UK), Italy, the Netherlands, Norway, Denmark and Australia.
Allies and security partners, ranging from the US, the UK, Italy and the Netherlands in NATO, to Australia, Japan and South Korea in the Indo-Pacific, use or are in the process of procuring this aircraft.
Over the past decade, this aircraft has undergone continual improvement and has been authorized for operations in multiple allied jurisdictions, and it will ensure the members of the RCAF have the most advanced equipment to do the important work that we ask of them.
During the finalization phase, the US government and Lockheed Martin must successfully demonstrate that a resulting contract would meet all of Canada's requirements and outcomes, including value for money, flexibility, protection against risks, and performance and delivery assurances, as well as high-value economic benefits for Canada's aerospace and defence industry.
Contacts
Olivier Pilon
Press Secretary
Office of the Honourable Filomena Tassi
Minister of Public Services and Procurement
613-323-6621
olivier.pilon@pwgsc-tpsgc.gc.ca
Daniel Minden
Press Secretary
Office of the Honourable Anita Anand
Minister of National Defence
613-996-3100
daniel.minden@forces.gc.ca
Media Relations
Public Services and Procurement Canada
819-420-5501
media@pwgsc-tpsgc.gc.ca
6.
Ουκρανία: Συνεχίζεται εδώ και ένα μήνα η κυβερνοεπίθεση στις δορυφορικές επικοινωνίες του στρατού
Αμερικανοί αναλυτές αποδίδουν το ηλεκτρονικό σαμποτάζ στη Ρωσία

.
Δεκάδες χιλιάδες μόντεμ για δορυφορικές συνδέσεις αχρηστεύτηκαν στην Ουκρανία και άλλες χώρες της Ευρώπης την ώρα που η Ρωσία ξεκινούσε την εισβολή στην Ουκρανία τα ξημερώματα της 24ης Φεβρουαρίου.

Διαβάστε επίσης: 

To περιστατικό, μια από τις σημαντικότερες κυβερνοεπιθέσεις σε καιρό πολέμου, έχει κινητοποιήσει τις Δυτικές κυβερνήσεις επειδή η Viasat είναι εργολάβος του στρατού των ΗΠΑ και συμμαχικών χωρών, είχε αναφέρει τότε το Reuters.

Την περασμένη Παρασκευή, η Washington Post ανέφερε πως αμερικανοί αναλυτές εκτιμούν ότι οι χάκερ δρούσαν για λογαριασμό υπηρεσίας πληροφοριών του ρωσικού στρατού.

Εκπρόσωπος της Viasat δήλωσε πως μια εσφαλμένη ρύθμιση του δικτύου της έδωσε στους χάκερ τη δυνατότητα απομακρυσμένης πρόσβασης στα μόντεμ. Οι συσκευές πρέπει να είτε να επαναπρογραμματιστούν είτε να αντικατασταθούν, ανέφερε.

Η επίθεση οδήγησε σε «πραγματικά τεράστια απώλεια επικοινωνιών» δήλωσε στις 15 Μαρτίου ο Βίκτορ Ζόρα, αναπληρωτής διευθυντής της ουκρανικής Κρατικής Υπηρεσίας Ειδικών Επικοινωνιών και Προστασίας Πληροφοριών.

Η Viasat αρνήθηκε να διευκρινίσει πόσοι χρήστες επηρεάστηκαν από την επίθεση, ανέφερε όμως σε έκθεσή της ότι στέλνει σε πελάτες της 30.000 νέα μόντεμ.

7.
Ρωσία: Με το βλέμμα στην Κίνα – «Κατευθυνόμαστε προς μία νέα παγκόσμια τάξη»
Κίνα και Ρωσία επιβεβαίωσαν τις φιλικές τους σχέσεις μετά τη συνάντηση των ΥΠΕΞ των δύο χωρών
Πέντε εβδομάδες μετά την εισβολή στην Ουκρανία, ο επικεφαλής της ρωσικής διπλωματίας Σεργκέι Λαβρόφ διαβεβαιώθηκε εκ νέου σήμερα από τον κινέζο σύμμαχό του για τη «χωρίς όριο» φιλία των δύο χωρών απέναντι στις ΗΠΑ.

Στο πλαίσιο αυτό, ο Σεργκέι Λαβρόφ επωφελήθηκε από μια διμερή συνάντηση στην ανατολική Κίνα με τον ομόλογό του Γουάνγκ Γι για να ανακοινώσει την έλευση μιας νέας παγκόσμιας τάξης την οποία ονειρεύονται οι δύο χώρες.

«Βιώνουμε ένα πολύ σοβαρό στάδιο στην ιστορία των διεθνών σχέσεων», δηλώνει σε βίντεο της συνομιλίας που δόθηκε στη δημοσιότητα από το υπουργείο του.

«Είμαι πεπεισμένος πως, στο τέλος αυτού του σταδίου, η διεθνής κατάσταση θα είναι σαφώς πιο ξεκάθαρη και εμείς (…) θα κατευθυνόμαστε προς μια πολυπολική, δίκαιη, δημοκρατική παγκόσμια τάξη», είπε απευθυνόμενος στον οικοδεσπότη του.

Σε ανακοίνωση που δόθηκε στη δημοσιότητα από τη Μόσχα, οι δύο χώρες αναφέρουν πως θέλουν «να συνεχίσουν την εμβάθυνση του συντονισμου στην εξωτερική πολιτική» και «να διευρύνουν την κοινή δράση», όμως χωρίς να αναφέρουν συγκεκριμένα μέτρα. Ο ΥΠΕΞ της Κίνας σε δική του ανακοίνωση ανέφερε ακόμα ότι το Πεκίνο θα ήθελε να δει την ένταση στην Ουκρανία να αποκλιμακώνεται το συντομότερο.
Σύμφωνα με όσα δήλωσε σήμερα ο υπουργός Εξωτερικών της Κίνας, Γουάνγκ Γι:
Οι σινορωσικοί δεσμοί άντεξαν και κινούνται προς τη σωστή κατεύθυνση.
Κίνα και Ρωσία είναι αποφασισμένες να αναπτύξουν και άλλο τις σχέσεις τους, προκειμένου να περάσουν σε ένα νέο υψηλότερο επίπεδο, υπό την καθοδήγηση των ηγετών των δύο χωρών.
Το Πεκίνο στηρίζει τις προσπάθειες που καταβάλλονται προκειμένου Ουκρανία και Ρωσία να μπορέσουν να ξεπεράσουν τις διαφορές τους.
Η Κίνα θέλει να δει την ένταση στην Ουκρανία να αποκλιμακώνεται το συντομότερο.
Το Πεκίνο στηρίζει τις προσπάθειες προκειμένου να αποφευχθεί μια μεγάλης κλίμακας ανθρωπιστική κρίση λόγω του Ουκρανικού.
Το Αφγανιστάν στο μενού
Ο Σεργκέι Λαβρόφ πρόκειται να συμμετάσχει στην Κίνα σε δύο ημέρες συνεδριάσεων με θέμα το Αφγανιστάν, στη διάρκεια των οποίων θα βρεθεί δίπλα σε ένα αμερικανό διπλωμάτη, σύμφωνα με το ΑΠΕ.

Το Πεκίνο και η Μόσχα είχαν δει στην αποχώρηση των αμερικανικών δυνάμεων από την Καμπούλ μια απόδειξη της εξασθένησης της Αμερικής.

Στις συνεδριάσεις, οι οποίες οργανώνονται στο Τουνσί, στη μεγάλη περιφέρεια της Σανγκάης, στην ανατολική Κίνα, μετέχουν επτά χώρες γειτονικές του Αφγανιστάν. Ο επικεφαλής της διπλωματίας των Ταλιμπάν, που βρίσκονται στην εξουσία στην Καμπούλ, ο Αμίρ Χαν Μουτακί, αναμένεται επίσης, σύμφωνα με το πρακτορείο Νέα Κίνα.

Παραλλήλως πρόκειται να διεξαχθεί μια σύνοδος ενός «μηχανισμού διαβούλευσης» για το Αφγανιστάν, με τη συμμετοχή διπλωματών της Κίνας, της Ρωσίας, του Πακιστάν, αλλά και των ΗΠΑ.

Σύμφωνα με έναν εκπρόσωπο του Στέιτ Ντιπάρτμεντ, ο ειδικός αντιπρόσωπος της Ουάσινγκτον για το Αφγανιστάν, ο Τομ Γουέστ, πρόκειται να συμμετάσχει στη σύνοδο.

Οι συναντήσεις αυτές πραγματοποιούνται μια εβδομάδα μετά μια επίσκεψη του Γουάνγκ Γι στην Καμπούλ, για πρώτη φορά από την άνοδο στην εξουσία των φονταμενταλιστών ισλαμιστών τον περασμένο Αύγουστο.

Η Κίνα έχει με το Αφγανιστάν σύνορα μήκους μόλις 76 χιλιομέτρων σε πολύ μεγάλο υψόμετρο.

Το Πεκίνο εκφράζει από καιρό φόβους ότι ο γείτονάς του μπορεί να αποτελέσει μια βάση αναδίπλωσης για τους αυτονομιστές και τους ισλαμιστές της εθνότητας των Ουιγούρων που αποτελεί την πλειονότητα στην εκτεταμένη βορειοδυτική κινεζική περιφέρεια Σιντζιάνγκ.

8.
Terror attack in Tel Aviv suburb – 5 dead
Scene of terror attack in B'nei Brak, Mar. 29, 2022. (United Hatzalah)

By JNS.org and World Israel News Staff

An Arab terrorist shot at a passing car in the ultra-Orthodox city of B'nei Brak, in the Tel Aviv District, at around 8 p.m. Tuesday evening.

Five people are confirmed dead.

Police shot and killed the shooter — identified as Dia'a Hassan Hamarsheh, 27, from the village of Ya'bed in Samaria — but are searching the area for more terrorists. They reportedly arrested a second suspect.

Hamarsheh was working illegally in Israel. Hebrew-language reports indicate that he was known in the city.

He served six months in an Israeli prison in 2013 for membership in a terrorist organization and weapons trafficking, according to Israel's security cabinet.

He belonged to the Al Aqsa Martyrs' Brigades terrorist organization, the military wing of Fatah, the leading party in the Palestinian Authority headed by PA President Mahmoud Abbas.

"I call on the city's residents to stay in their homes for the time being and wait for clear instructions from the security forces," Bnei Brak Mayor Avraham Rubinstein said in an interview on Israel's Channel 12.

"We heard the shots from the Magen David Adom station and went immediately in their direction," said MDA emergency responder Lipa Hirsch. "On Herzl Street, we noticed a 30-year-old man lying unconscious. He was out of breath and without a pulse with gunshot wounds."

About 100 meters down the street, the responders found the second victim, a 40-year-old man in critical condition who was transfered to the hospital for further treatment. He later died of his wounds, too.

The other three dead people were found further up the street, he said.

"I treated a single individual who sustained gunshot wounds, he was in serious condition. The Psychotrauma and Crisis Response Unit of the organization was dispatched to deal with several people who suffered from shock as a result of witnessing the shooting, " United Hatzalah volunteer EMT Motti Noiman, who was one of the first responders at the scene, said.

Prime Minister Naftali Bennett began a security consultation at 10 p.m. with the participation of the Minister of Defense, the Minister of Internal Security, the Chief of Staff, the Chief of the Shin Bet, the Police chief and other officials.

This is the third terrorist attack in one week.

Seven days ago, an Arab Israeli influenced by ISIS opened fire in the southern city of Beersheba, killing four people. Over the weekend, two 19-year-old border police officers were killed in a shooting attack in Hadera.

9.
President Biden has called for a significantly increased level of military spending in his new $5.8 trillion budget. More at Wall Street Journal.

"

What the Biden administration has done with its policies, strategy, and budget is demonstrate that it doesn't understand how to integrate all the elements of national power; it is so reluctant to use military force that both allies and adversaries will wonder whether there is anything the U.S. will actually fight for.

"

That won't help Ukraine, and it won't help ordinary Americans either. The only winners are for-profit military contractors. It's tempting to think—as many in Congress and the military brass would have us believe—that the more money we give to the Pentagon, the safer the world will be. But it was never that simple.

"

In a sense, it is a lifeline to moderate Democrats who will have an especially hard time hanging on to seats in swing districts. Biden, it seems, has gotten the message from these desperate members of his party.

A Palestinian gunman opened fire in the Israeli city of Bnei Brak on Tuesday, killing five. This tragic attack is the third terror attack in just over a week. More at Jewish Journal.

"

It's about time people hear those alarm bells and take heed – Israel has a problem. Israel has a problem with a radicalized fringe of its Arab population. Granted, it is only a fringe…

"

None of the attacks were preceded by intelligence warnings. For now, the terrorists seem to be one step ahead of the security services, which still seem to be groping in the dark.

"

The latest attacks are reminiscent of the wave of "lone wolf" Palestinian terror attacks that erupted in 2015, he argued, which, while unorganized, created a chain reaction of attacks, each one encouraging the next.

The war in Ukraine has reminded the world of the threat that nuclear weapons pose. Can this threat be eliminated?

"

If a rifle makes an appearance onstage in Act 1, observed Russian playwright Anton Chekhov, it will be fired before the end of Act 3. Which is, if you ask me, a pretty alarming thought in a world with nuclear weapons.

"

The only way to guarantee that nuclear weapons are never used is to eliminate all of them. Americans must negotiate now with all other nuclear-armed countries for a verifiable agreement to dismantle them…

"

…suddenly the most sophisticated of weapons might be used by a moral primitive because of Russia's 10-thumbed mishandling of its conventional forces in Ukraine. The calamity of crossing the nuclear threshold might occur because, for example, a Russian convoy ran out of gas.

Like "the dress" before it, "the Slap" divides public opinion. We all saw Will Smith slap Chris Rock at the Oscars for insulting his wife, but we can't seem to agree on an interpretation of the event.

"

Black people and white people aren't necessarily talking about the incident in the same way. That much was evident in the celebrity reaction.

"

Experts say the incident likely brought up difficult feelings for many viewers – feelings of being the butt of a joke, of being hurt or unprotected, of failing to make someone laugh. Those feelings shape perspectives, as well as create biases.

Is Hybrid Work (partly on Zoom, partly in the office) the best of both worlds or the worst of all options?

"

…a lot of people who have returned to their offices for some or all of the week have found that they're the only ones there, or others are staying isolated in their offices, and all communication still happens over email, Slack, or Zoom. As a result, they're spending time commuting to and from the office and dealing with all the hassles of in-person work but without any of the promised payoff.

"

Hybrid work is the most transformative workforce trend in a generation. It promises a more inclusive, flexible, and collaborative future. Yet I fear that we could regress if work cultures fail to evolve at the pace of technology change…

10.
Protect us from Islamic terror during Easter, Arab Christians urge Israeli gov't
Priests and Christian worshippers participate in the Easter Sunday Mass led by the Latin Patriarch at the Church of the Holy Sepulchre where Christ is believed to be buried, in the Old City of Jerusalem, April 4, 2021. (Flash90/Jamal Awad)

Group advocating for Arabic-speaking Christians begs Israeli government for "extra protection" during upcoming Easter period over fears that churches will be targeted by Islamic terrorists.By Lauren Marcus, World Israel NewsAn NGO representing Israel's Arabic-speaking Christians wrote an open letter to the Israeli government on Tuesday, asking for additional protection from the Israeli authorities ahead of the Easter holiday over fears that churches could become targets for Islamic terrorists.

"We have learned from past terrorist attacks in neighboring countries lessons that Christians and their symbols were and still are a target for ISIS terrorists," read the letter by the Jerusalemite Initiative, which was addressed to Internal Security Minister Omer Barlev and Defense Minister Benny Gantz.

ISIS attacks against Christians went unabated "until their Satanic acts of terrorism reached the point of mass genocide, as recognized by the EU," the letter continued.

The letter urged the Israeli authorities to "take these threats seriously" and "provide maximum security for Christians, religious buildings, churches, Christian houses of worship and symbols" ahead of the upcoming Easter holiday.

If Christians were attacked by Muslim during the holiday period, the letter noted, such a security failure would "cause great embarrassment and damage to the State of Israel" on the international stage.

On Wednesday morning, the Jerusalem Initiative released a statement mourning the death of Amir Khoury, an Arab Christian police officer who was murdered in a terror attack in Bnei Brak on Tuesday evening.

"Amir, you are a symbol of our shared destiny," the group wrote on their Facebook page along an emoji of an Israeli flag and a cross. "You are the pride of the Christian community in Israel…he sacrificed himself in order to save innocents… May his memory be blessed."

A 32-year-old from the northern mixed Arab-Jewish municipality of Nof HaGalil, Khoury charged the gunman and was shot fatally, though he reportedly managed to strike the terrorist as well.

Israel is the only country in the Middle East with a growing Christian population, which increases by some one percent each year.

11.
Η επίθεση στον Σταθμό Χωροφυλακής Λιτοχώρου (1ο μέρος)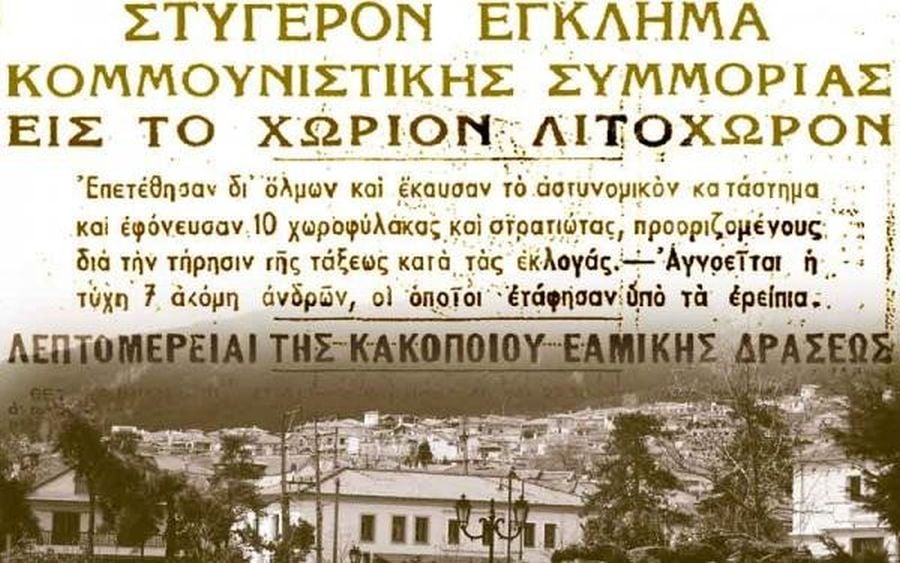 Τον Τζίτζη βέβαια τονε θυμόσαστε. Είναι ο τύπος που έφθασε ξαφνικά στη γειτονία, ήτανε μυστήριος, δεν είχε πολλά πάρε δώσε με την ομήγυρη, αλλά είχε πολλά πάρε δώσε με τον καφετζή Νικόλαο Μερακλή, τον επιλεγόμενο και «Μπίχλα», καθόσον η καθαριότης δεν ήταν και το δυνατό του σημείο. Το πάρε δώσε του Τζίτζη με τον καφετζή, εξαργυρωνόταν  με σπέσιαλ μεζέ ούζου, ήγουν σαρδέλες 2 αντί της  μισής προβλεπομένης, ελιές 10 αντί των 5 και έξτρα κεφτεδάκια, παστουρμάς και σαλάμι Λευκάδος.

Ο Τζίτζης το λοιπόν, μπήκε σήμερα σοβαρός όπως πάντα, στο καφενείο «Η συνάντησις των φίλων», έριξε ένα βλέμμα στο πλήθος, τίγκα ο καφενές, έκανε νόημα στο Μενέλαο που θα πει «φέρε το ούζο με τα σχετικά ρε μάγκα» και μετά πλησίασε το τραπέζι που καθόταν ο Προκόπης. Ο Προκόπης, χρόνια μέλος του ΚΚΕ, είχε απλωμένο στο τραπέζι τον «Ριζοσπάστη»

– Τι διαβάζεις ρε Προκόπη;
– Ό, τι λέει η εφημερίς Τζίτζη.
– Λέει ρε για την επιδρομή του ΕΛΑΣ στο Σταθμό Χωροφυλακής Λιτοχώρου (ΣΧΛ) που κοντά 100 «γενναία» συντρόφια επιτέθηκαν σε 10 χωροφύλακες;
– Μα ρε Τζίτζη γιατί να λέει γι' αυτά; Αυτά πάνε περάσανε.
– Άστα αυτά ρε  και κάτσε να σου πω εγώ τι έγινε πριν από 76 χρόνια.

Ο Προκόπης στριτζώθηκε, όμως οι άλλοι αναμοχλεύτηκαν στις καρέκλες τους και στράφηκαν με ενδιαφέρον προς το μέρος του Τζίτζη.  Πρώτος μίλησε ο ίδιος ο καφετζής ο Νικόλαος Μερακλής, ο επιλεγόμενος και «Μπίχλας», καθόσον η καθαριότητα δεν είναι και το δυνατό σημείο του.

– Για δε μας λες και 'μας να μάθουμε κύριε Τζίτζη;
– Μα τώρα δεν τα αφήνουμε αυτά κ. Τζίτζη, είπε ο Προκόπης.
– Όχι δεν τα αφήνουμε ρε και φώναξε και τον χιουμορίστα τον  σ. Κουτσούμπα να τ' ακούσει.

Οι άλλοι μάγκες που άκουσαν τη συζήτηση, άρχισαν να φωνάζουν.

– Όχι ρε, να τα πει για να τα μάθουμε. Πες τα κυρ Τζίτζη να χαρείς.

Και λέγοντας τα λόγια αυτά οι καφενόβιοι, έσουραν τις καρέκλες τους και έκαναν έναν κύκλο γύρω από τον Τζίτζη, ο οποίος καμάκωσε μια ελιά, ήπιε μια γουλιά ούζο και άρχισε.

– Αρχίζω και οι απορίες στο τέλος. Από την Άνοιξη που λέτε του 1945, ο διεθνής κομμουνισμός, ο Στάλιν πα να πει, αφού μελέτησε το μπάχαλο που γινόταν στα Βαλκάνια αποφάσισε να σκαρώσει έναν συμμοριακό αγώνα στις βόρειες  Ελληνικές επαρχίες να γλύφεις τα δάχτυλά σου. Οι από Μόσχα μεριά σύντροφοι, σχεδίασαν  να επιτεθούν σε Μακεδονία και Θράκη, ενώ παράλληλα με ληστρικές μεθόδους, σε διάφορες περιοχές, θα αναστάτωναν τη χώρα.

Εκτός από αυτό οι ντόπιοι κομμουνιστές, θα έκαναν προσπάθεια  με πλέρια διπλωματική και πολιτική εκμετάλλευση, ώστε το κατσαπλιάδικό τους να παρουσιαστεί ως «Εμφύλιος» πόλεμος. Για να γίνει όμως αυτό, όπως ξέρουν και όσοι έχουν περάσει απ' όξω από την Νομική, όταν δεν την έχουν καταλάβει οι δημοκρατικά διαμαρτυρόμενοι αναρχοάπλυτοι, θα πρέπει και τα δύο αντιμαχόμενα μέρη να κατέχουν Έδαφος, να ασκούν πλήρη κι όχι περιστασιακή κυριαρχία επ' αυτού και να είναι αναγνωρισμένη η κυριαρχία τους αυτή. Την κυριαρχία του ΕΛΑΣ την  είχε αναγνωρίσει μόνο η γνωστή αγωνίστρια… συντρόφισσα Ιωσηφίνα Βουνοτρυπίδου. Τέλος μάγκες και για να μη σας δουλεύουν, ο ίδιος ο ΟΗΕ είχε πει ότι ο πόλεμος αυτός ήταν «Guerilla war» ήγουν ανταρτοπόλεμος δηλαδή ανορθόδοξος πόλεμος, ήγουν όχι κανονικός πόλεμος, ήγουν….

Τότε λοιπόν απέτυχαν να τον αναγνωρίσουν ως «Εμφύλιο». Και να δεις φίλε μου που το πέτυχαν το… 1989 με την υπογραφή του Σαμαρά.

– Του δικού μας Σαμαρά κύριε Τζίτζη; ρώτησε ο Σοφρώνης, που ήταν και πρόεδρος της Τοπικής της ΝΔ.
– Δεν το ήξερες κύριε Σοφρώνη; Ναι, με του δικού σας του Σαμαρά. Συγκεκριμένα με τον Νόμο 1863 του 1989, τότε που το ΚΚΕ συγκυβερνούσε με την ΝΔ.

Ο Σοφρώνης μαζεύτηκε. Δεν το ήξερε, καταντράπηκε και αναρωτήθηκε: «Και τότε, γιατί σκοτώθηκε ο πατέρας μου, που υπηρετούσε στο Εθνικό Στρατό ως Λοχίας, στο Βίτσι; Και απάντηση δεν μπορούσε να του δώσει μήτε ο Άδωνης.

– Το λοιπόν συνεχίζουμε και είπαμε απορίες στο τέλος, εξόν και είναι τίποτις βροντώδεις. Για να πετύχουν το λοιπόν οι σύντροφοι αυτά που είπαμε παραπάνω σκέφτηκαν, γιατί κάπου κάπου σκέφτονταν κιόλας, να βάλουν στο χέρι τα βουνά Όλυμπος, Πιέρια, Χάσια κ.λπ., ώστε να χωρίσουν την Ελλάδα στα δύο. Αυτό δηλαδή πούχε κάνει νωρίτερα, το 1916 ο Ελ. Βενιζέλος και τον κάνανε «Εθνάρχη». Άπαξ το λοιπόν και είχαν εξασφαλίσει την απομόνωση της Βόρειας Ελλάδας από την Νότια, θα έκαναν ντου για να καταλάβουν την  Μακεδονία, ενώ από τον Βορρά θα είχαν βοήθεια από τις γειτονικές  κομμουνιστικές χώρες (Αλβανία, Γιουγκοσλαβία, Βουλγαρία).

»Έτσι οι σύντροφοι, αποφάσισαν  την Άνοιξη και το Καλοκαίρι του 1946 να οργανώσουν μια σειρά ενόπλων «δημοκρατικών» δραστηριοτήτων, δηλαδή να την πέσουν σε  μικρά στρατιωτικά τμήματα, να προσβάλλουν  σταθμούς χωροφυλακής και να διοργανώσουν συλλαλητήρια σε μεγάλα αστικά κέντρα, τα οποία πολλές φορές και εντελώς «αυθόρμητα», εξελίσσονταν σε αιματηρές συμπλοκές με την αστυνομία. Μέσα σ' όλα, από κοντά  και η κομμουνιστική προπαγάνδα με τα χωνιά, τις εφημερίδες τοίχου και τους ραδιοφωνικούς σταθμούς, που εκπέμπανε από τα γειτονικά κομμουνιστικά  κράτη, πιπίλιζε το μυαλό του απλού κοσμάκη, ο οποίος προσπαθούσε να συνέλθει, όπως όλη η Ευρώπη, από την λαίλαπα του Β΄ Παγκοσμίου Πολέμου.

Ο Τζίτζης σταμάτησε, ήπιε μια γουλιά νερό και περίμενε λίγο να δει αν παρακολουθάνε οι βλάμηδες. Είδε ότι όλα καλώς έχουν και συνέχισε.

»Το λοιπόν συνεχίζουμε. Το ΕΑΜ την πρώτη καλά οργανωμένη επίθεση την σχεδίασε  εναντίον του Σταθμού Χωροφυλακής Λιτοχώρου (ΣΧΛ). Ξέρετε πού είναι το Λιτόχωρο ρε; ρώτησε ο Τζίτζης για να τεστάρει τις γνώσεις του ακροατηρίου.

– Ναιαιαι, απάντησαν οι από κάτω.
– Πού ρε;

Τότε, όλοι άρχισαν να κοιτάνε όξω απ' το παράθυρο και κανένας δε μίλαγε.

– Κατάλαβα. Κοντά στη Κατερίνη ρε.
– Και πού είναι η Αικατερίνη κ. Τζίτζη, ρώτηξε ο Μεμάς, διπλωματούχος της Γ΄ Δημοτικού.
– Η Αικατερίνη είναι ΄δω δίπλα, η κόρη της κυρά Σταματούλας. Η Κατερίνη όμως είναι στην Πιερία.
– Και η Πιερία τι είναι και πού βρίσκεται;
– Αφήστε το μάγκες. Θα το πούμε άλλη φορά στη Γεωγραφία. Στον ΣΧΛ λοιπόν, στους πρόποδες του Ολύμπου θα κάνανε  τα παλικάρια του ΕΑΜ επίθεση. Πότε; Την νύχτα  της 30 προς 31 Μαρτίου του 1946. Γιατί τότε;  Γιατί στις 31 Μαρτίου θα γίνονταν βουλευτικές εκλογές,  για τις οποίες το «τιμημένο ΚΚΕ» είχε κηρύξει «Αποχή», επειδή, λέει, τους κυνηγούσαν οι δεξιοί… Τώρα εγώ θα ρωτήσω. Αφού το ΚΚΕ όπως ισχυριζόταν τότε, αλλά και όπως λέει και σήμερα, είχε την πλέρια αποδοχή των λαϊκών μαζών, γιατί δεν «κατέβηκε» στις εκλογές; Μήπως κάτι «ψυλλιάζοταν»; Μήπως έτρεμε τη λαϊκή καταδίκη; Ή μήπως σκέφτηκε, είπαμε κάπου κάπου και αυτοί σκέφτονται, ότι καλύτερα εκτός βουλής, ώστε να μπορούν να κάνουν το τζέρτζελο που ακολούθησε;

Σ' αυτό το σημείο ο Τζίτζης σταμάτησε, καμάκωσε μία ολόκληρη σαρδέλα, ήπιε μια γουλιά ούζο και δήλωσε:

– Κύριοι αρκετά για σήμερα. Λίαν προσεχώς θα συνεχίσουμε. Χαίρετε και τα σεβάσματά μου στους δικούς σας.

Υστερόγραφο:

Σήμερα συνεχίζουμε το «ένθετο» με τις απόψεις μεγάλων πολιτικών μας για το Συμμοριτοπόλεμο.

Σήμερα φιλοξενούμε την γνώμη του Γεωργίου Παπανδρέου του αποκληθέντες και «Γέρου της Δημοκρατίας». Ο Παπανδρέου αργότερα συνεργάστηκε με τον «συρφετό των προδοτών» όπως αποκαλεί τους συντρόφους του ΚΚΕ, όπως άλλωστε συνεργάστηκε και με τον Αλέξανδρο Παπάγο. Άβυσσος η ψυχή του ανθρώπου, όπως είπε ο Χουν Τζι Τσεν… Ποιος είναι αυτός; Ποιος ξέρει;  Ίσως κάποια φορά μας το εξηγήσει ο Τζίτζης…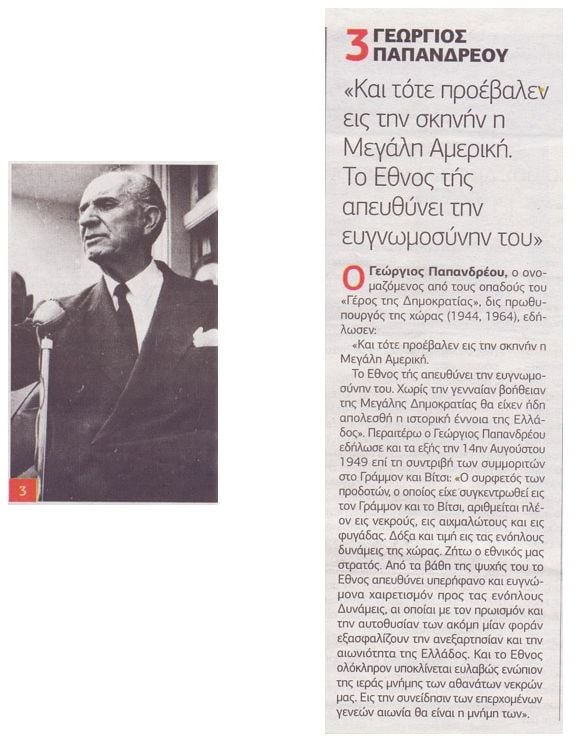 Η επίθεση στον Σταθμό Χωροφυλακής Λιτοχώρου (2ο μέρος)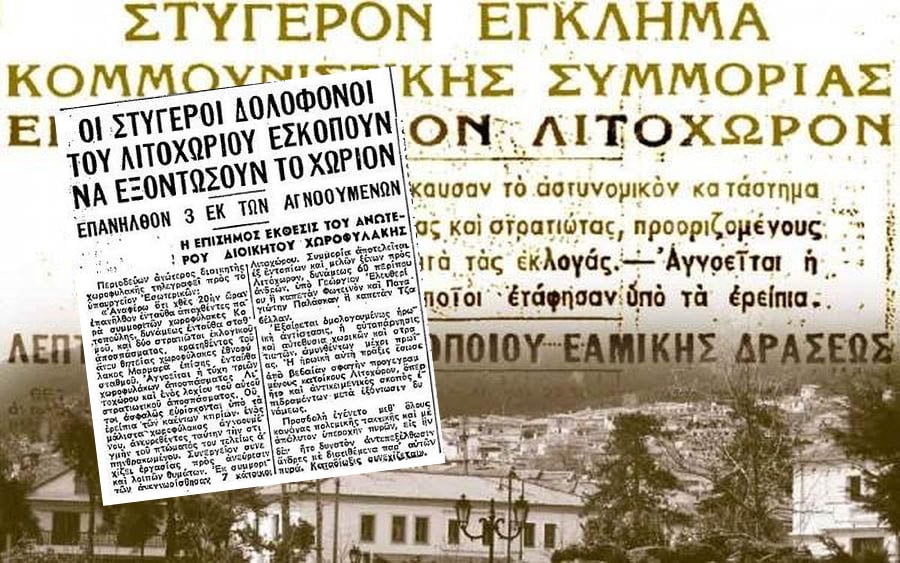 Εκείνο το πρωινό ό Τζίτζης έφθασε νωρίς στο καφενείο «Η Συνάντησις των φίλων» του  Νικολάου Μερακλή, του επιλεγόμενο και «Μπίχλα» καθόσον η καθαριότης δεν είναι και το δυνατό του σημείο.

Εδώ και δυό μέρες στη πόρτα του καφενέ είχε αναρτηθεί σχετική ανακοίνωση, που ενημέρωνε το ευγενές και φιλομαθές κοινό, ότι ο αξιότιμος κ. Τζίτζης θα συνέχιζε σήμερα την κουβέντα περί την επίθεση στο Σταθμό Χωροφυλακής Λιτοχώρου (ΣΧΛ), που έγινε την νύχτα της 30 προς 31 Μαρτίου του 1946.

Μαζεύτηκε το λοιπόν ο κόσμος, παρήγγειλλαν τα ούζα τους, έσουραν τις καρέκλες τους γύρο απ΄ το τραπέζι του δάσκαλου και ο Τζίτζης άρχισε.

– Η 2η Ολομέλεια του ΚΚΕ μάγκες, που έγινε στις 12 Φεβρουαρίου του 1946, αποφάσισε μεταξύ των άλλων: «…Το ΕΑΜ πρέπει αμέσως να πάρει όλα τα οργανωτικά – τεχνικά μέτρα που θα επιτρέψουν στο λαό μας ν' αποκρούσει τη δολοφονική τρομοκρατία και να ματαιώσει τα φασιστικά σχέδια των εκμεταλλευτών του. Πρώτο βήμα προς την κατεύθυνση αυτή είναι να σταματήσει ο λαός με τη Μαζική Λαϊκή Αυτοάμυνα…».

«Λαϊκή Αυτοάμυνα» λοιπόν. Άρα; Άρα αποφασίστηκε η υλοποίηση της εντολής του κόμματος και  ξημερώνοντας η 31 Μαρτίου που είχε ορισθεί μέρα των εκλογών και από τις οποίες το ΚΚΕ είχε κηρύξει αποχή, ξεκινάει το πανηγύρι.

– Το οποίον δάσκαλε; αρωτάει ο Στελάκης που τραβολογιέται μεν με την ΚΝΕ, αλλά και σάμπως και δεν τα καταπίνει αμάσητα τα παραμύθια που τους ταΐζουν.

– Το οποίον Στελάκη και σεις η εκλεκτή ομήγυρης, γύρω στα μεσάνυχτα της 30 Μαρτίου του 1946, περίπου 100 νταήδες του ΚΚΕ επιτέθηκαν στον ΣΧΛ στο οποίον στρατωνίζονταν καμιά δεκαριά χωροφύλακες και στρατιώτες, που προορίζονταν για φρούρηση των εκλογικών τμημάτων την άλλη μέρα.

Το τι έγινε, αναφέρεται στην ανακοίνωση του Υπουργείου Δημοσίας Τάξεως. Ακούστε την, που την έφερα μαζί μου: «Το υπουργείον Δημοσίας Τάξεως ανακοινοί μετά λύπης, ότι κατά τηλεγράφημα του Διοικητού Χωροφυλακής Κατερίνης, την ώραν 23.30′ της 30ής Μαρτίου ενεστώτος έτους συμμορία εξ εκατό και πλέον κομμουνιστών, ωπλισμένων δι' αυτομάτων όπλων και όλμων, προσέβαλεν δολοφονικώς τους εις τον Σταθμόν Χωροφυλακής Λιτοχώρου Κατερίνης στρατωνιζομένους άνδρας της Χωροφυλακής και Εθνοφυλακής, οίτινες προωρίζοντο διά την τήρησιν της τάξεως κατά τας εκλογάς (σημείωση: Η σύγκρουση έγινε ταυτόχρονα σε δύο σημεία. Στον Σταθμό Χωροφυλακής, κοντά στην κεντρική πλατεία, και στο διώροφο κτίριο όπου στεγαζόταν το απόσπασμα Χωροφυλακής στο δυτικό μέρος του χωριού, κοντά στη σημερινή πλατεία Εθνικής Αντίστασης). Επηκολούθησε συμπλοκή διαρκέσασα πλέον της ώρας, καθ' ην το οίκημα του Σταθμού Χωροφυλακής ανεφλέγη εκ των βλημάτων όλμων. Κατά ταύτην εφονεύθησαν 6 χωροφύλακες, 2 λοχίαι, 2 στρατιώται και ετραυματίσθησαν 2 χωροφύλακες. Η συμμορία, μετά την πραγματοποίησιν του εγκληματικού σχεδίου της, ετράπη προς την ορεινήν δασώδη περιοχήν του Ολύμπου». (Η κυβερνητική ανακοίνωση στις εφημερίδες της 1ης Απριλίου 1946).

– Και οι παλικαράδες, που 100 τα 'βαλλαν με 10,  τι απώλειες είχαν κ. Τζίτζη; ρώτησε κάποιος απ' το βάθος.

– Δεν ξέρουμε, γιατί οι συμμορίτες είχαν την πρακτική   να παίρνουν μαζί τους, τους νεκρούς και τραυματίες τους.

Ο Τζίτζης σταμάτησε να πάρει  μιαν ανάσα. Είπε στον καφετζή Νικόλαο Μερακλή τον επιλεγόμενο και «Μπίχλα», να του φέρει ένα καινούργιο ποτήρι νερό, γιατί σ΄ αυτό που του είχε φέρει έπαιρνε το μπάνιο της μια μύγα και κοίταξε ένα έναν τους φιλομαθείς ακροατές του και φώναξε:

-Ρε σεις θέλετε αποδείξεις ότι το ΚΚΕ ό,τι και να γινόταν θα άρχιζε τον Συμμοριτοπόλεμο;

– Ε, αν γίνεται, είπε ο Προκόπης και δίπλωσε τον «Ριζοσπάστη».

– Πώς δε γίνεται ρε. Για ακούστε.  Ο «αντιστράτηγος» του ΕΛΑΣ Κικίτσας, του οποίου το όνομα ήταν Σαράντης Πρωτοπαπάς αλλά όλοι οι κομμουνιστοσυμμορίτες (Κ/Σ)  είχαν ψευδώνυμα, όπως οι λωποδύτες και οι εγκληματίες. Και μήπως δεν ήταν;…

Συνεχίζουμε όμως. Ο Κικίτσας λοιπόν, κράταγε και Ημερολόγιο, ένα απόσπασμα του οποίου δημοσιεύθηκε στο περιοδικό «Δημοκρατικός Στρατός». Ακούστε ρε τι έλεγε: «Και φθάνωμεν στις 31 Μάρτη 1946. Τις κάλπικες εκλογές που ενεργεί ο μοναρχοφασισμός, τις συνοδεύουν οι αστραπές του Λιτοχώρου. Στην επιχείρηση του Λιτοχώρου παίρνουν μέρος οι αγωνιστές Αλέκος Ρόσιος (Υψηλάντης), Παλάσκας (Παππούς Τζαβέλας), Γιώργος Ελευθερίου (Φωτεινός), Κοκοτάσιος (Ανδρεάδης), Βαγγέλης Μυλωνάς (Κωστάκης) και άλλοι. Το Λιτόχωρο  είναι ειδοποίηση του αδάμαστο λαού μας προς τον μοναρχοφασισμό ότι δεν θα δεχτεί πλαστογράφηση της θέλησής του. Έτσι ανοίγουν λαμπρές σελίδες της ένοπλης πάλης του λαού μας». Τι θα πει αυτό ρε σεις; Ρώτησε ο Τζίτζης.

– Να πω εγώ δάσκαλε; Πετάχτηκε ο Γρηγόρης, που μπορεί να ήταν κομμάτι ζωηρός, αλλά είχε μία μανία. Να διαβάζει.

– Για πες ρε Γρηγόρη.

– Θα το πω όμως με δικά μου λόγια.

– Πέστο όπως θες.

– Είπανε το λοιπόν οι ΚΚΕδες: Ρε τον απαυτό σας να χτυπήσετε κάτω, εμείς σας έχουμε ετοιμάσει ένα συμμοριτοπόλεμο μούρλια και θα τον κάνουμε ότι και να γίνει καθόσον η Ελλάδα είναι μαγαζί γωνία και λέμε να το κάνουμε πεσκέσι στον πατερούλη τον Στάλιν.

– Έτσι ακριβώς. Και δεν ήταν μόνο αυτά που είπαμε. Στις 25 Μαρτίου του 1946, ο Αρχηγός του ΚΚΕ Νίκος Ζαχαριάδης έλεγε στους Έλληνες κομμουνιστές που βρίσκονταν στο Μπούλκες: «Πρέπει να είμαστε έτοιμοι. Είναι ανάγκη να εκπαιδευτείτε στρατιωτικά και μορφωθείτε πολιτικά. Στην Ελλάδα θα γυρίσετε με το ντουφέκι. Άλλη λύση δεν χωρεί».

– Με συγχωρείτε κ. Τζίτζη, πού είναι το Μπούλκες και τι απέγινε ο Ζαχαριάδης, ρώτησε με πονηρό ανθυποχαμόγελο ο Αντρέας, που ήταν και δεξιός ψάλτης στη εκκλησία της γειτονιάς, βοήθειά μας.

– Το Μπούλκες είναι  ένα χωριό που βρίσκεται στην σημερινή βόρεια Σερβία. «Μπούλκες» είναι η γερμανική ονομασία, ενώ σήμερα οι Σέρβοι το λένε «Μαγκλίτς», που θα πει «Νύφη». Μετά λοιπόν την υπογραφή της συμφωνίας της Βάρκιζας στις 12 Φεβρουαρίου του 1945, περίπου 4.500 Έλληνες κομμουνιστές πέρασαν τα σύνορα και αφού περιπλανήθηκαν στο Μοναστήρι (στη Βόρεια Μακεδονία πα να πει…), στη Στρώμνιτσα, στο Τέτοβο, στα Σκόπια, στο Πρίλεπ, στο Βέλες, στο Κουμάνοβο και αλλού, τελικά μεταφέρθηκαν στο Νόβι Σίβατς και στις 11 Ιουνίου του 1945 στο Μπούλκες. Εκεί γινόταν εκπαίδευση, όπως είχε ζητήσει ο Ζαχαριάδης, με σκοπό να ετοιμασθεί ένα στρατός για να εκτελέσει τον συμμοριτοπόλεμο που άρχισε με την επίθεση στον ΣΧΛ, όπως και έγινε.

»Για τον φουκαρά τον Ζαχαριάδη τι να πούμε; Κατέληξε μία τραγική φιγούρα, αφού μετά τα μεγαλεία (διετέλεσε και «πρωθυπουργός» στην «Προσωρινή Δημοκρατικά Κυβέρνηση»…), τελικώς,  το 1956, καθαιρέθηκε από την 6η «Πλατειά Ολομέλεια» του ΚΚΕ, αφού κατηγορήθηκε ως «Σεχταριστής». Δηλαδή για στενότητα πνεύματος, δηλαδή για… ξεροκεφαλιά. Ακολούθησε και αυτός την μοίρα όλων των ΓΓ το ΚΚΕ, που με διάφορες προφάσεις διεγράφησαν. Εξαίρεση αποτελεί η κα Παπαρρήγα… Τελικώς ο Ζαχαριάδης εξορίστηκε στην Σ. Ένωση και πέθανε κάτω από άθλιες συνθήκες στο Σοργκούτ της Σιβηρίας το 1973. Φήμες ότι τον σκότωσε η χούντα δεν επιβεβαιώνονται…

»Α, ο Ζαχαριάδης είχε πει και κάτι άλλο, σε ραδιοφωνικό του μήνυμα στις 16 Οκτωβρίου του 1949: «Ο Δημοκρατικός Στρατός δεν κατέθεσε τα όπλα, μα μονάχα τα έθεσε παρά πόδα. Παραμένει ισχυρός και με ακέραιες τις δυνάμεις του». Ήταν αμέσως μετά τη σφαλιάρα (μα τι σφαλιάρα!…)   στο Γράμμο και στο Βίτσι τότε που ο «ΔΣΕ» είχε καταντήσει ένα μάτσο εξαθλιωμένα ανθρωπάκια, που εκλιπαρούσαν για καταφύγιο τις γειτονιές «λαϊκές δημοκρατίες».
Και τώρα τα γίνεται κ. Τζίτζη; Ρώτησε πάλι ο Στελάκης.
Τώρα; Τώρα τιμούμε τους αγώνες του ΚΚΕ…
Υστερόγραφο

Συνεχίζουμε σήμερα την προσφορά μας στο φιλομαθές κοινό με την άποψή του Παναγιώτη Κανελλόπουλου για τον Συμμοριτοπόλεμο.

Να θυμίσουμε ότι το απάνθισμα αυτό, είναι από δημοσίευμα της εφημερίδας «Ελεύθερος Τύπος» της 8-9-2018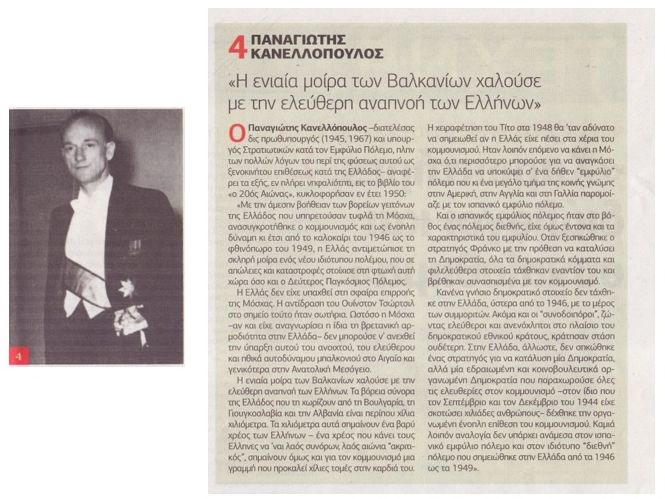 12.

A meeting of the North Atlantic Council (NAC) at the level of Ministers of Foreign Affairs will take place at NATO Headquarters on Wednesday 06 April and Thursday 07 April 2022.

All information about these meetings can be found on the NATO website.

13.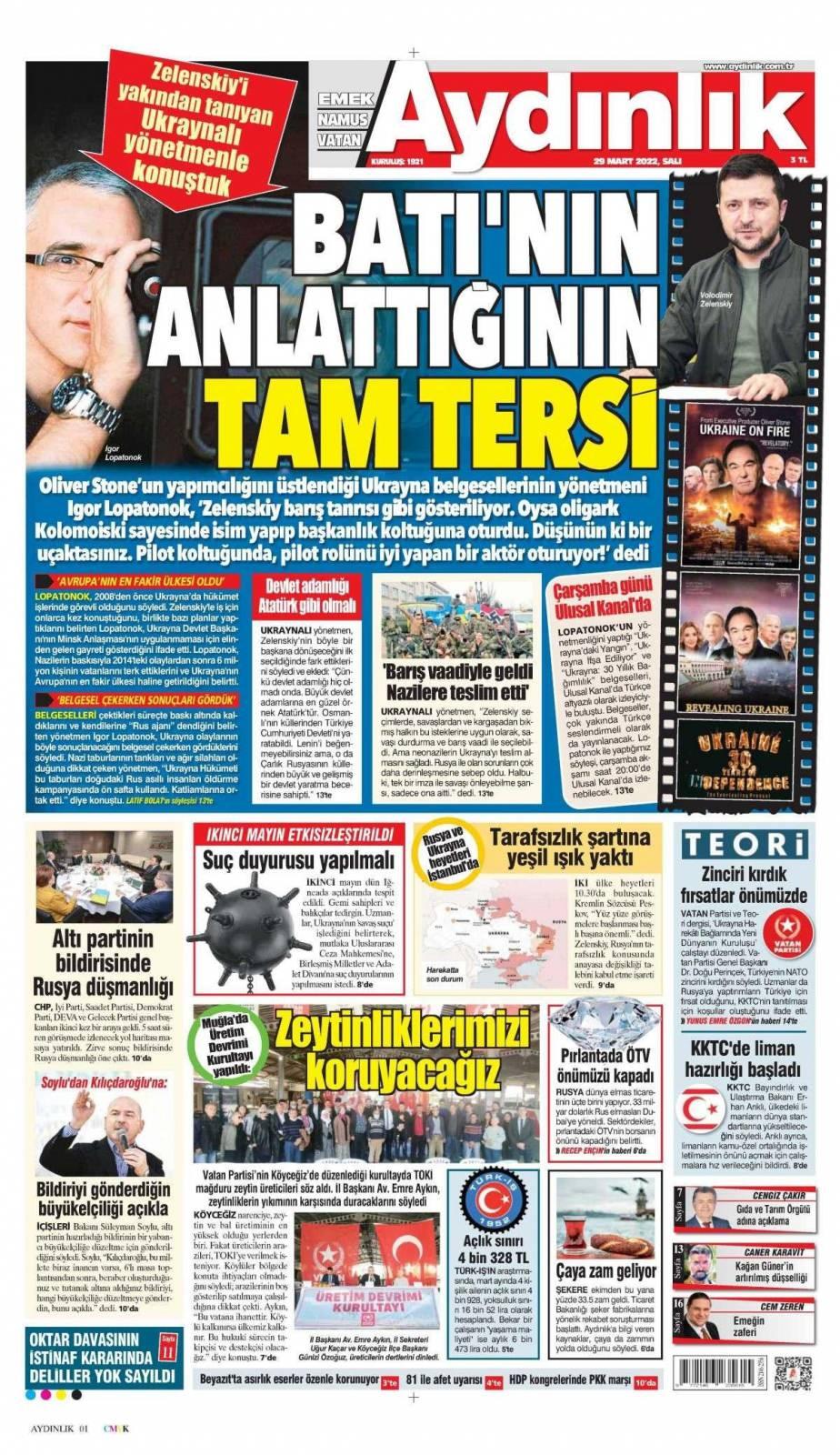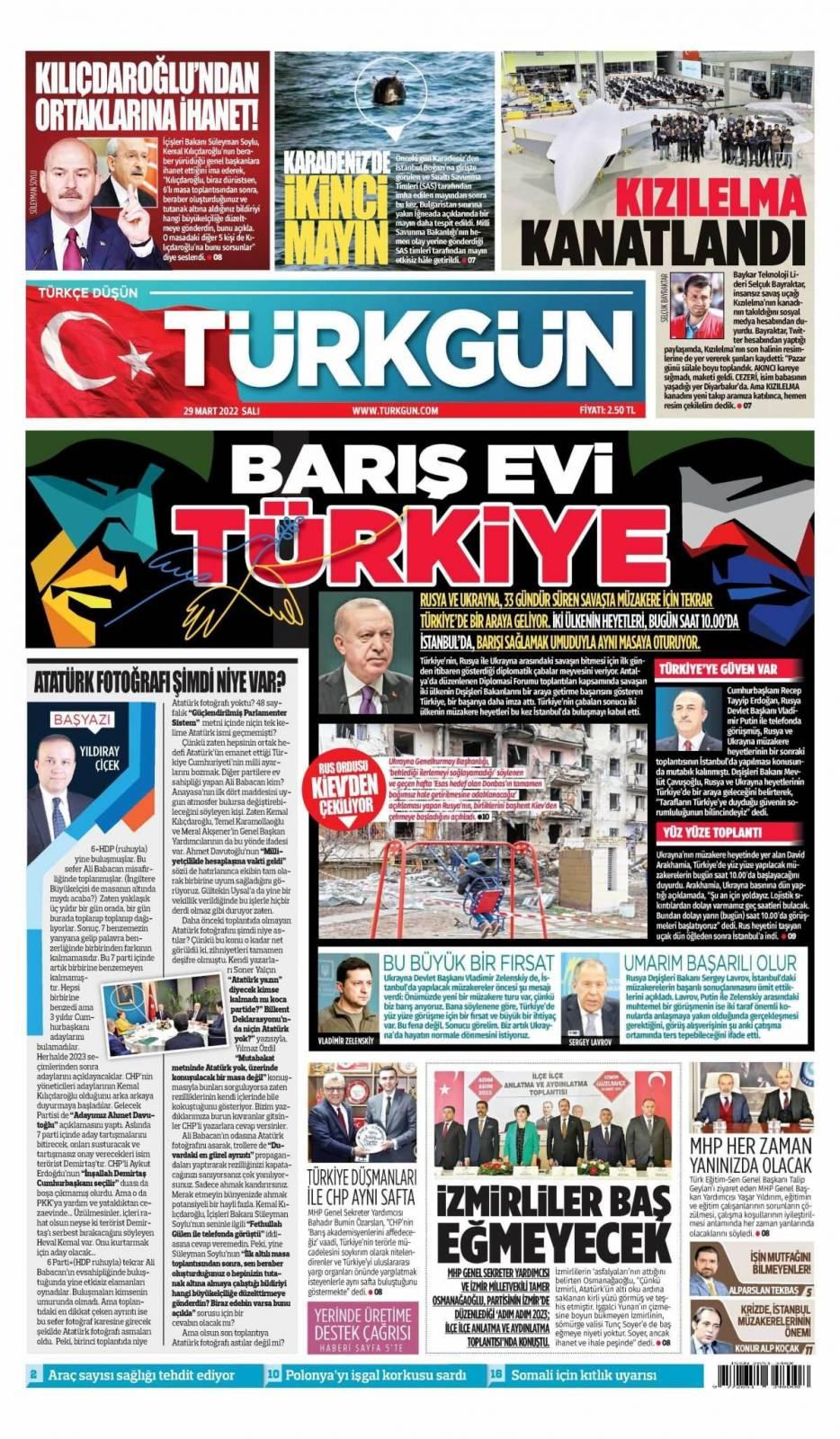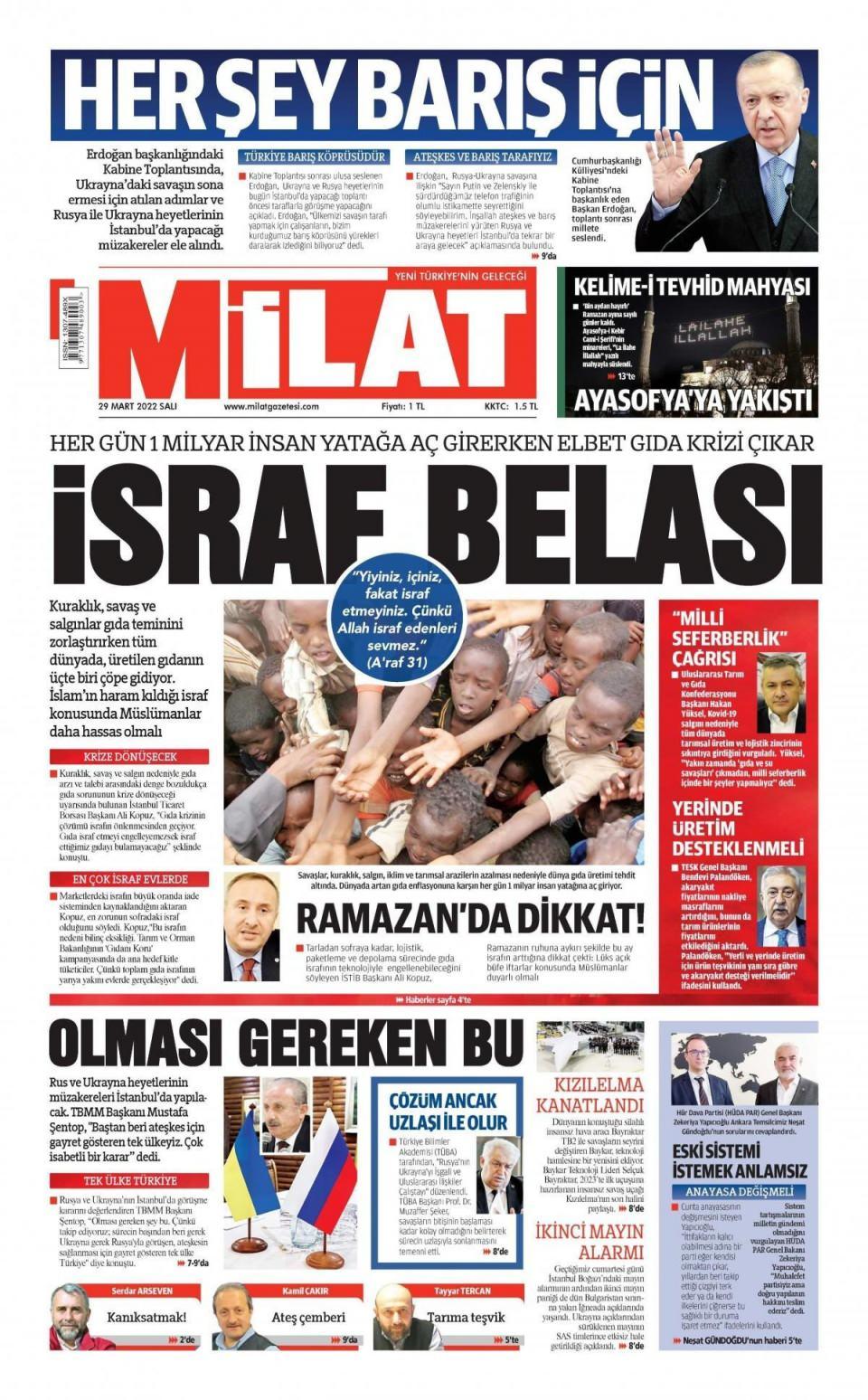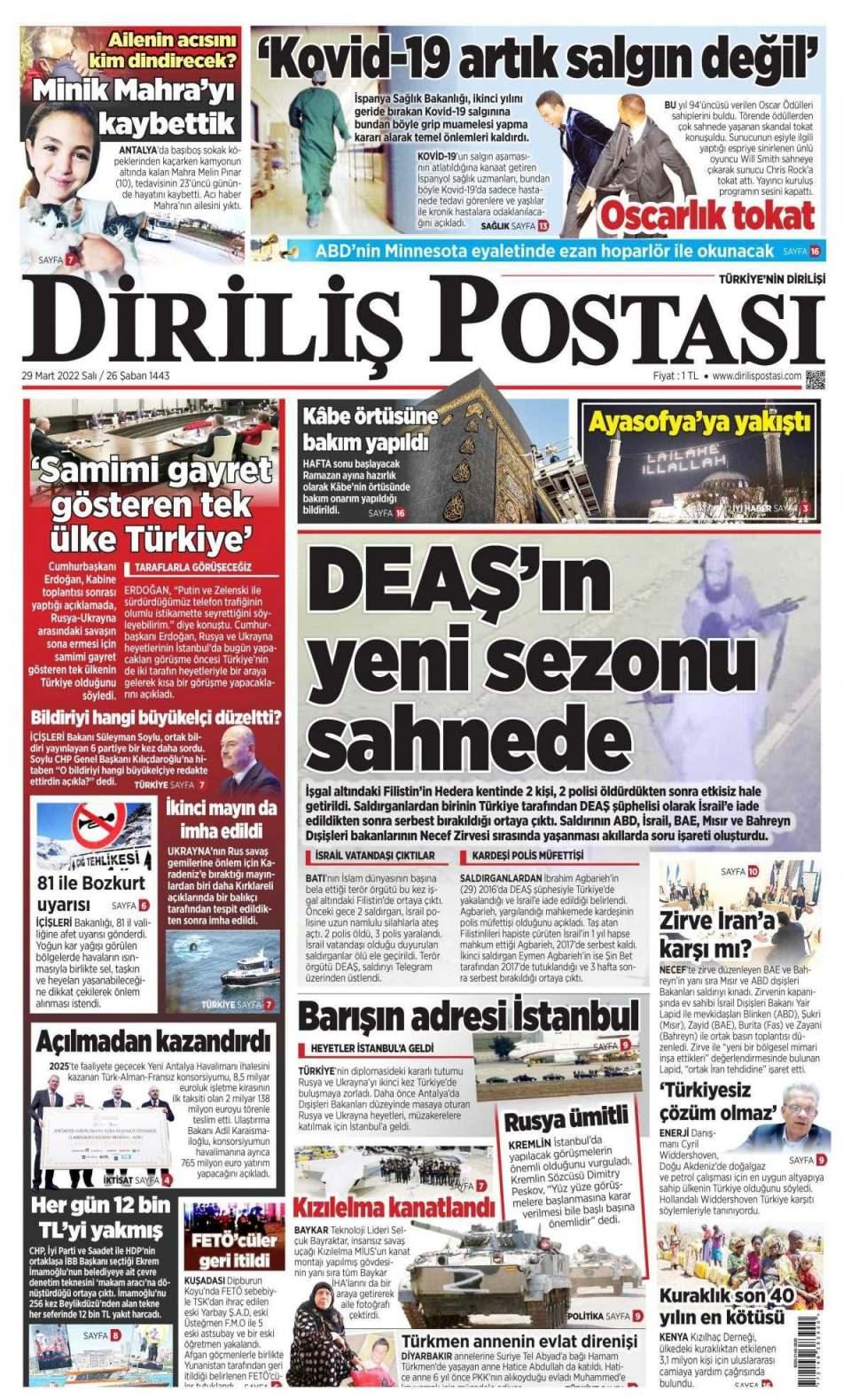 14.
Yerli milli uçaksavar 'CANiK M2 QCB' sahneye çıktı!
29.03.2022

1 / 79

Samsun Yurt Savunma (SYS) bünyesinde faaliyet gösteren hafif silah üreticilerinden CANiK Malezya'da 28-31 Mart'ta düzenlenen 17'nci Defence Service Asia (DSA) ve National Security (NATSEC) Asia 2022 fuarına katıldı. Malezya'daki fuara Türk şirketlerin yoğun katılım sağladığı bildirildi.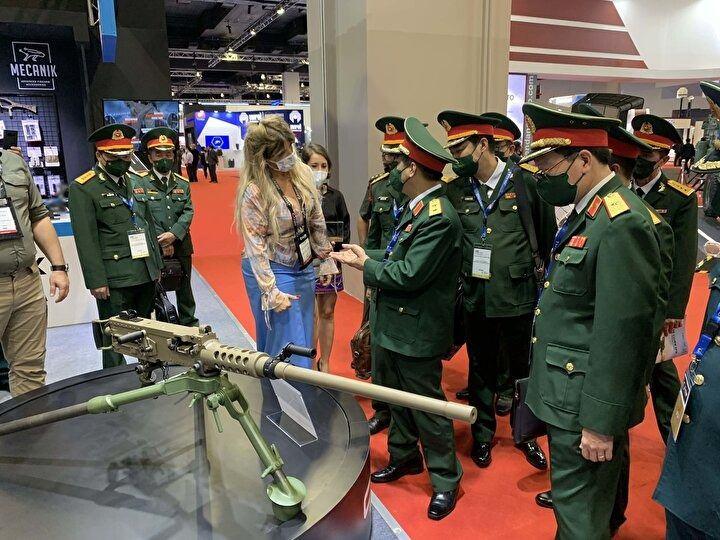 2 / 79

Fuar alanında CANiK ve iştiraki UNIDEF, en yeni ve yerli ürünlerini sergiliyor. CANiK, yeni ve inovatif tabancalarının yanı sıra yerli milli uçaksavar CANiK M2 QCB'yi ve MECANIK ürünlerini de sunuyor. Fuarda ayrıca UNIDEF ve UNIROBOTICS'in ürünleri de görücüye çıktı.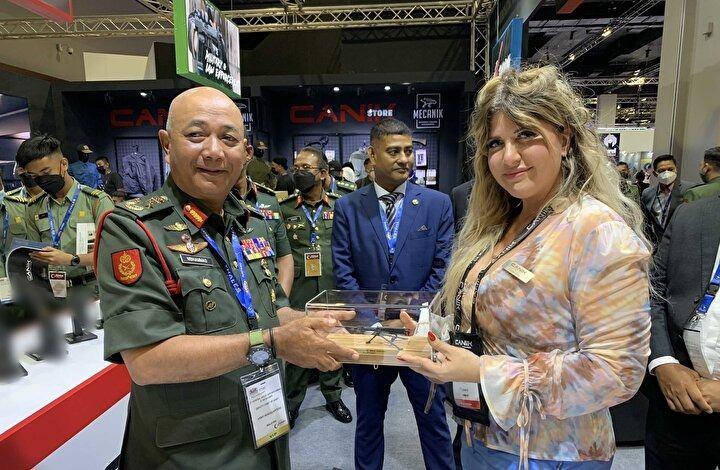 3 / 79

ABD'nin Las Vegas şehrindeki SHOT Show ve Avrupa'nın gözde fuarlarından Enfore Tac ve IWA 2022'nin ardından Asya'da da büyük ilgi gören CANiK, yerli ve milli ürünleriyle Türk savunma gücünü sergilemeyi hedefliyor.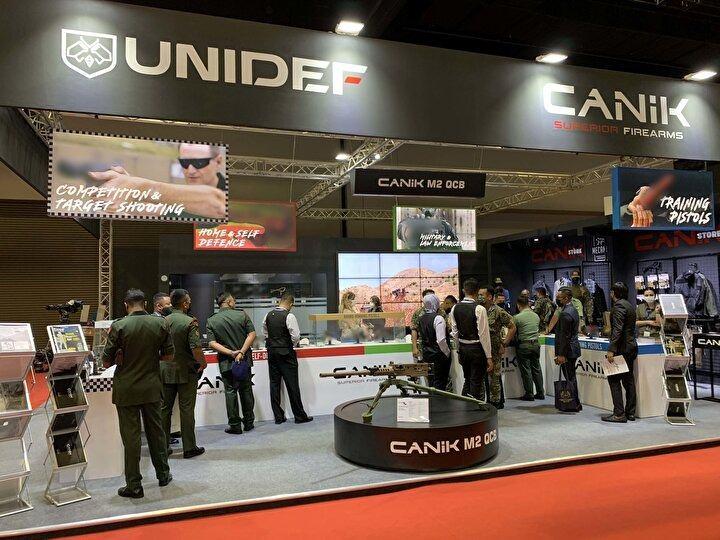 4 / 79

YENİ VE EN İNOVATİF SİLAHLARI SERGİLİYOR

CANiK, Malezya'daki 17'nci Defence Service Asia (DSA) ve National Security (NATSEC) Asia 2022 Fuarı'nda 150 metrekare alanda kurulu standıyla yer alıyor.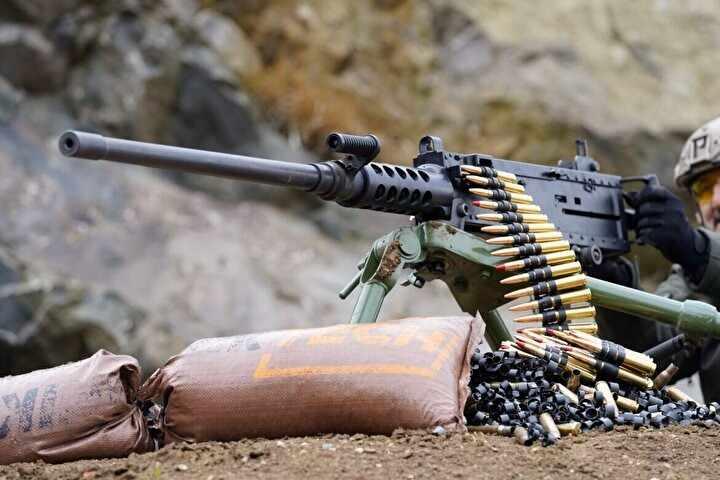 5 / 79

Fuarda CANiK, yeni ve inovatif tabancalarının yanı sıra MECANIK ürünlerini de sergiliyor. Yerli milli uçaksavar CANiK M2 QCB 12.7 mm ağır tüfeğin büyük ilgi gördüğü fuarda ayrıca şirket iştiraki ve entegrasyon devi UNIDEF de en yeni ve yerli ürünleriyle gövde gösterisi yapacak.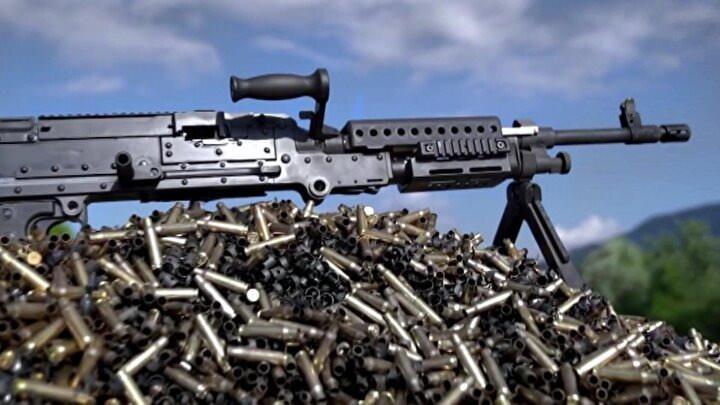 6 / 79

'Dünyada önemli iş birliklerine imza atıyoruz'

Fuarla ilgili değerlendirmede bulunan SYS Dış Ticaret Müdürü ve Yönetim Kurulu Üyesi Didem Aral, gördükleri ilgiden dolayı büyük bir memnuniyet duyduklarını belirterek, şunları söyledi: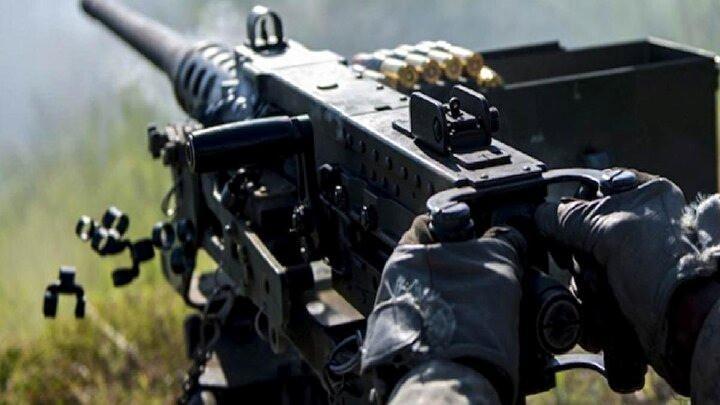 7 / 79

"2022 yılı Türkiye Savunma Sanayisinin gücünü gösterdiği bir sene olarak geçiyor. Bu yıl dördüncü uluslararası fuara katılım gösteren CANiK olarak biz de hedeflerimiz doğrultusunda emin adımlarla ilerliyoruz. Nisan ayında da Şili ve Filipinler'de fuar serimize devam edeceğiz.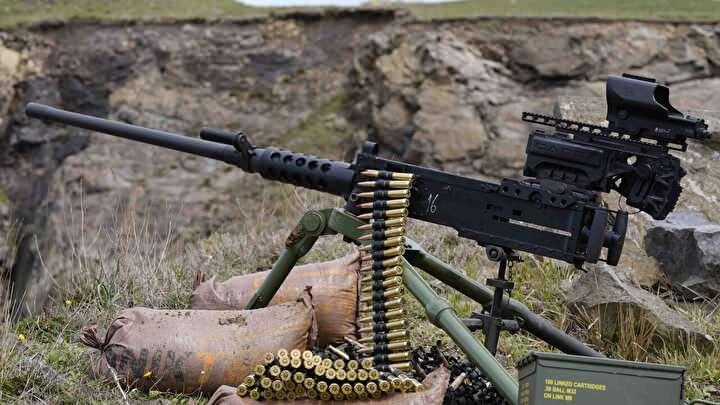 8 / 79

Bu yıl dünyanın 5 kıtasında 17 fuara katılım sağlamayı ve önemli iş birliklerine imza atmayı planlıyoruz. Şirket iştirakimiz entegrasyon devi UNIDEF de dikkat çekici ürünleri ile fuarda ilgi odağı olmuş durumda. UNIDEF, silah üreticilerine entegrasyon çözümleri sunarak bu alanda sadece ülkemizde değil dünyada da önemli bir açığı kapatan yüzde 100 yerli bir firma. Halihazırda ülkemizde yer alan tüm özel operasyon birimlerinin tamamı UNIDEF entegrasyon çözümleriyle donatıldı. Buna ilave olarak Cumhurbaşkanlığımızın seçkin koruma timlerinin kullanmış olduğu araçlarda da UNIDEF'in entegrasyon çözümleri yer almaktadır. Ayrıca Çek Cumhuriyeti Cumhurbaşkanlığı araçlarında yine UNIDEF tarafından tasarlanan ve entegre edilen çözümler kullanılmaktadır."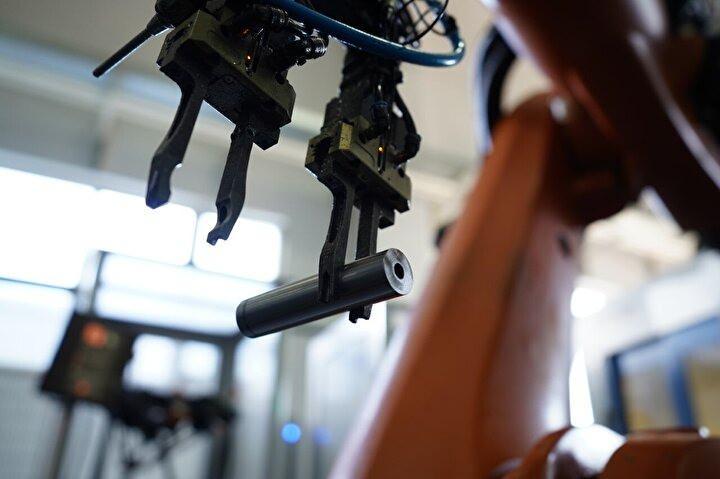 9 / 79

TÜRK SAVUNMA ŞİRKETLERİ AĞIRLIKLI OLARAK YER ALIYOR

Dünyanın en büyük savunma fuarlarından biri olarak gösterilen DSA-NATSEC Asia 2022 Fuarı'na bu yıl 60 ülkeden, binden fazla şirket katılım sağlıyor.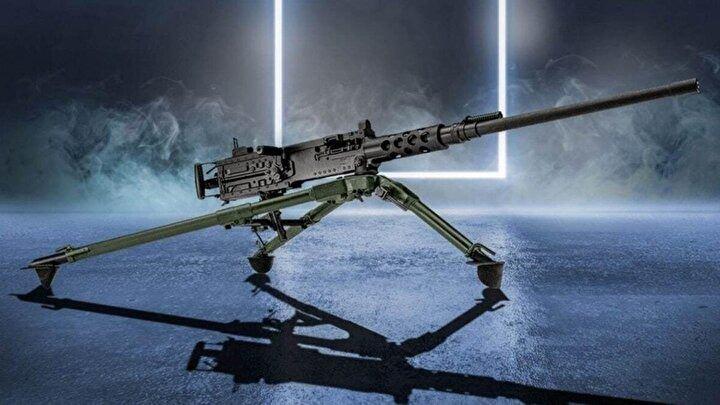 10 / 79

Fuarda Türk şirketlerinin ağırlıkta olduğunu belirten Didem Aral, "Türk şirketlerinin kullandığı alan büyüklüğü, Malezya'nın yanı sıra ABD, Hindistan, Almanya, Polonya, İsviçre, Fransa, İspanya, Tayland ve Avusturya dahil yaklaşık 18 ülkenin paylaştığı fuar alanının neredeyse yarısını kaplıyor. Bu kapsamda değerlendirildiğinde ülkemizin sadece kendi coğrafyasında değil, aynı zamanda Asya-Pasifik coğrafyası için de ne kadar önemli bir değer olduğu açıkça görülüyor" dedi.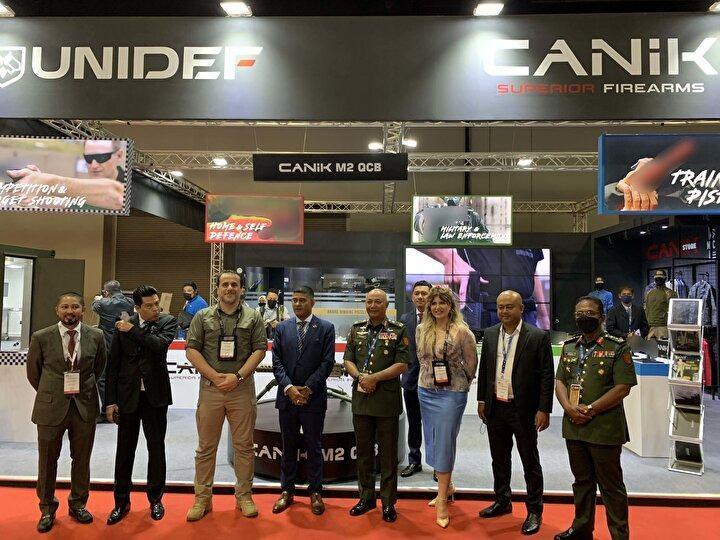 ΤΙΣ ΑΛΛΕΣ 69… ΜΟΝΟΙ ΣΑΣ!

15.
TÜSİAD'ın yeni başkanı belli oldu
Türkiye Sanayici ve İş İnsanları Derneği (TÜSİAD) yeni başkanını seçti. İş insanı Orhan Turan, bugün İstanbul'da düzenlenen TÜSİAD Genel Kurulu'nda başkanlık görevini Simone Kaslowski'den devraldı.
TÜSİAD'ın yeni başkanlığına seçilen Orhan Turan, kendisine duyulan güven için teşekkür ederek başladığı konuşmasında gençlere hayallerini bu ülkede gerçekleştirecek bir ülke hazırlamak için var güçleri ile çalışacaklarını dile getirdi. Turan, "Yeniden biz olabilmek için ümidimizi kaybetmeyeceğiz. Mustafa Kemal Atatürk'ün eşsiz vizyonu ile bize miras bıraktığı cumhuriyet değerlerinin her zaman savunucusu olmaya devam edeceğiz.Cumhuriyetimizin 100. yaşının arifesinde ekonomik anlamda gelişmişlik, eşitlikçi ve toplumsal cinsiyet eşitliği öncelikli bir hedef imiz olacak" diye konuştu.

Bloomberg HT'ye konuşan Turan, TÜSİAD'ın 50 yıllık bir kurum, kendisinin de 18 yıllık üye olduğunu hatırlatarak yeni döneme ilişkin, "TÜSİAD Fikri üreten bir kurum, Anadolu'da iş dünyası ile buluşmalarını artıracağız. TÜSİAD, ürettiği fikirlerle ülkeye, üyelerine ve paydaşlarına değer yaratmak için çalışmaya devam edecek" dedi. Turan, güncel jeopolitik risklere ilişkin olarak da, "Türkiye yalnız bu dönem değil uzun zamandır bu jeopolitik risklerle yaşıyordu. Bu sorunları aşacaktır" değerlendirmesinde bulundu.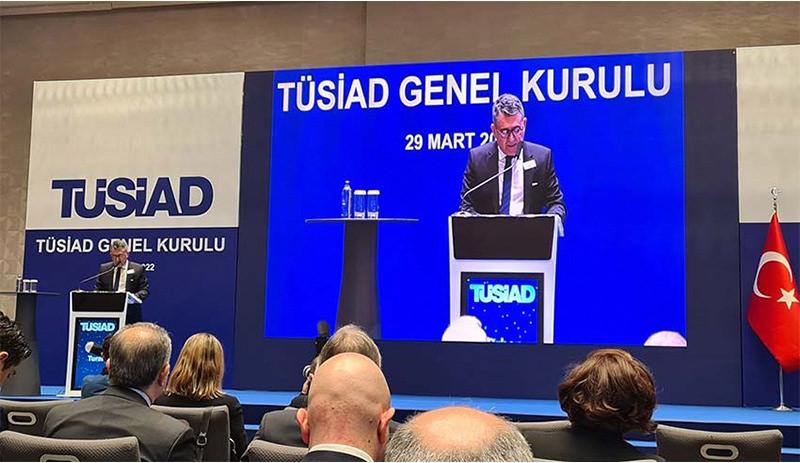 YİK BAŞKANI ÖZİLHAN ORHAN TURAN'I ÖNERDİ

Türk Sanayicileri ve İş İnsanları Derneği (TÜSİAD) Yüksek İstişare Konseyi (YİK) Başkanı Tuncay Özilhan, Başkanlar Konseyi'nin yönetim kurulu başkan adayı olarak TÜSİAD üyesi Orhan Turan'ı önerdiğini belirterek, Turan ile ilgili görüşlerini paylaştı.

Özilhan, son dönem yönetim kurulu başkanı Simone Kaslowski'ye de verdiği emekler nedeniyle teşekkür etti.

TÜSİAD olarak 50 yıldır olduğu gibi bundan sonra da demokratik hukuk devleti, laiklik ve piyasa ekonomisi ilkeleri temelinde yaptıkları tespitleri ve önerileri yöneticiler ve kamuoyu ile paylaşmaya devam edeceklerini kaydeden Özilhan, "Çünkü ülkemizin potansiyeline yürekten inanıyoruz. Tüm sorunlarımızın toplumsal uzlaşmayla meclis çatısı altında çözülebileceğini biliyoruz" diye konuştu.

Özilhan, 52. TÜSİAD Olağan Genel Kurul Toplantısı'nın açılışında yaptığı konuşmada, son 15 yılda 2008 krizi, Kovid-19 salgını, iklim krizi ve Rusya–Ukrayna savaşı gibi büyük problemlerle karşı karşıya kaldıklarını, tam "en kötüsünü geride bıraktık artık toparlanma dönemi" denildiğinde yepyeni bir krizle karşı karşıya kalındığını söyledi.

Krizlerin süreğen hale geldiği koşullarda ne yapılması gerektiğine ilişkin sorunun "kesin ve tartışmasız" bir yanıtının olmadığını dile getiren Özilhan, sözlerini şöyle sürdürdü:

"Farklı birçok kriz görmüş herkesin aklına geleceği gibi cevap ihtiyatlı olmaktan ve değişen koşullara uyum yeteneğini artırmaktan geçiyor. 'Yeni bir krizle karşılaşma ihtimali yok; yakında düzlüğe çıkarız' varsayımıyla hareket etme lüksümüz yok. Elimizdeki imkanları tedbirli kullanmak ve en önemlisi de bünyemizi kuvvetlendirmek zorundayız."

"RUSYA-UKRAYNA SAVAŞI EN ÇOK AVRUPA'YI VE BİZİ OLUMSUZ ETKİLEYECEK"

Tuncay Özilhan, dünya ekonomisinin tam da salgının yol açtığı resesyondan çıkmaya hazırlandığı bir aşamada patlak veren Rusya-Ukrayna savaşının etkisiyle sert bir darbe almasının kaçınılmaz olduğuna vurgu yaparak, "Bu kez karşı karşıya kaldığımız sorun stagflasyon. Çünkü hem üretimin yavaşlaması hem de fiyatların artması kaçınılmaz. Enerji, gıda ve başka temel mallarda fiyat artışı ve tedarik sorunları en çok Avrupa'yı ve bizi olumsuz etkileyecek." diye konuştu.

Savaşın buğday, gübre, nikel, paladyum ve titanyum gibi kritik ürünlerin fiyatlarına etkisinden bahseden Özilhan, bu problemlere Çin'de Kovid-19 ölümlerinin yeniden başlamasıyla tekrar gündeme gelen kısıtlamaların eklendiğini anlattı.

Özilhan, "Bu gelişmeler maalesef küresel üretim zincirlerinde yeniden aksamalara yol açacak. Ukrayna krizinin nihai ekonomik etkisi ise sürecin nasıl geliştiğine bağlı olacak. Bu nedenle etkiyi bugünden sağlıklı biçimde öngörmek kolay değil" ifadelerini kullandı.

Rusya'nın Ukrayna'da başlattığı savaş nedeniyle küresel ekonominin ve Avrupa ülkelerinin büyüme oranındaki aşağı yönlü revizelerden bahseden Özilhan, "Ülkemiz maalesef bu son krize ekonomisinin pek de güçlü olduğu bir ortamda yakalanmadı" dedi.

"(SON GELİŞMELER) TL'NİN DEĞERİ ÜZERİNDE BASKI YARATACAK"

TÜSİAD YİK Başkanı Özilhan, ihracatta son dönemde sevindirici artışlar elde ettiklerini anımsatarak, Avrupa'daki yavaşlama durumunda ihracat artışının devam ettirilemeyeceğini, Rusya ve Ukrayna'dan gelecek turistlerdeki azalmanın turizm gelirlerinde beklenilen rakama ulaşmayı engelleyeceğini, artan petrol ve doğal gaz fiyatlarının ithalat faturasını kabartacağını söyledi.

Özilhan, "Bütün bu kanallar cari açık üzerinde ilave yük oluşturacak ve TL'nin değeri üzerinde baskı yaratacak. TL'nin değer kaybı da ithal girdi fiyatları üzerinden enflasyonist baskıyı güçlendirecek" diye konuştu.

Enflasyonist baskının ortadan kaldırılması ve fiyat istikrarının sağlanmasının her şeyden önce para ve maliye politikalarının fiyat istikrarı doğrultusunda uygulanmasını gerektirdiğini dile getiren Özilhan, enerjide ve üretimde ithalata bağımlılığı azaltmak için doğru bir sanayi stratejisi izlemek ve kıt kaynakları doğru alanlara yönlendirmek gerektiğini vurguladı.

"SIRA, DÖVİZ GETİRECEK SANAYİ VE TARIM TESİSLERİNDE"

Tuncay Özilhan, temel altyapı alanında geçen dönemde önemli bir atılım yapıldığını kaydederek, "Böylece üretim ve ticaret için zemini sağlamlaştırdık. Şimdi sıra, bu zemini kullanarak istihdam yaratacak, döviz getirecek sanayi ve tarım tesislerinde. Ancak üretim derken, altyapı derken sadece geleneksel alanları kastetmiyoruz" diye konuştu.

Ekonomik büyümenin, verimlilik artışının, istihdam yaratmanın lokomotifinin artık dijital teknolojilerin kullanıldığı iş kolları olduğunu dile getiren Özilhan, "Üretim için yatırım, yatırım için de düşük faiz oranları gerekiyor. Ancak, yatırımları canlandırmak amacıyla faiz oranlarının çok düşük tutulması yüksek enflasyon ortamında tasarrufları cezalandırıyor. Negatif reel faizler çok yüksek olunca tasarrufların yatırıma dönüşme mekanizması çalışmıyor" şeklinde konuştu.

"TÜRKİYE TARIM VE GIDADA MUAZZAM POTANSİYELE SAHİP"

TÜSİAD YİK Başkanı Özilhan, tarımda uzun vadeli politikaya duyulan ihtiyaçtan bahsederek, küresel salgın ile Rusya-Ukrayna savaşının tarımın önemini gösterdiğini söyledi.

Tarımsal üretimin düştüğünü, girdilerde dışa bağımlılığın yükseldiğini, girdi fiyatlarının arttığını dile getiren Özilhan, "Türkiye, uygun iklimi, biyoçeşitliliği, geniş tarım alanları, zengin ürün deseni ve bütün bu imkanların hakkını layıkıyla verebilecek olan çiftçisiyle tarım ve gıdada muazzam potansiyeli olan bir ülke. Yeter ki doğru politikaları iyi bir planlamayla uygulayalım" şeklinde konuştu.

Özilhan, Batı'nın başta enerji olmak üzere Rusya'ya bağımlılığını azaltmaya çalıştığından bahsederek, bu durumun Türkiye'ye enerji koridorları ve arz zincirleri açılarından birçok yeni imkan sağlayacağını vurguladı.

"(BARIŞ GİRİŞİMLERİ) KÜRESEL EKONOMİ POLİTİKTE TÜRKİYE'YE ÖNEMLİ FIRSATLAR AÇIYOR"

Tuncay Özilhan, barış tesis edildiğinde belirginleşecek yeni küresel düzende Türkiye'nin elinin bugünkünden daha güçlü olmasının kuvvetle muhtemel olduğunu belirterek, şu değerlendirmelerde bulundu:

"Türkiye, Ukrayna krizinin başlangıcından beri denge politikası izliyor ve yumuşak gücünü kullanarak krizin sonlanması için ciddi bir çaba gösteriyor. Bu da Batı bloku içinde Türkiye'ye dönük olarak son yıllarda gözlemlediğimiz tutumda değişikliğe yol açıyor. Türkiye'nin oynadığı kilit rol batı ile ilişkilerin daha yapıcı bir zeminde ilerlemesi için de bir fırsat yaratıyor. Bu da kriz geride kaldıktan sonra ortaya çıkacak küresel ekonomi politikte Türkiye'ye önemli fırsatlar açıyor."

İstanbul'da yaşanması muhtemel depremin ekonomik ve toplumsal boyutlarıyla gündemlerinin hep en tepesinde yer işgal etmeyi sürdürdüğünü aktaran Özilhan, toplumsal ve ekonomik kayıpları azaltmak için hazırlık çalışmalarının tüm ilgili kurum ve kuruluşlar arasında etkin bir koordinasyonla en kısa sürede tamamlanmasını istediklerini vurguladı.

KAYNAK: BLOOMBERG HT

16. ΑΛΒΑΝΙΑ ΚΑΙ… "ΠΟΥ ΕΙΝΑΙ Η ΕΛΛΑΔΑ"!..Ποιό είναι άραγε το ιστορικό της μεγάλης προδοσίας που επιδέξια αποσιωπάται από τους εγχώριους διαμορφωτές της ελληνικής κοινής γνώμης;

Πως ένα εξασθενημένο κράτος όπως το αλβανικό που δεν διαθέτει την στοιχειώδη στρατιωτική ισχύ και σοβαρή κρατική υπόσταση καταπιέζει πλήρως αποτελεσματικά την εναπομείνασα ελληνική μειονότητα;

Γιατί όλες οι ελληνικές κυβερνήσεις ανεξαρτήτου ιδεολογικού χρώματος εξακολουθούν να κάνουν πιστούς τεμενάδες στους αδύναμους και συντηρημένους από το ελληνικό κράτος Αλβανούς;

Ήταν τότε.. κάπου στα 1912 όταν ο Ταγματάρχης Σπύρος Σπυρομήλιος πολεμώντας πλάι σε 200 Κρήτες αγωνιστές που είχαν καταφτάσει στην περιοχή της Χειμάρρας, βάζουν τίτλους τέλους στο Οθωμανικό ζυγό και κηρύττουν την ανεξαρτησία. Ο Σπυρομήλιος εδραιώνεται στο χωρίο των Αγίων Σαράντα και στην περιοχή του Αυλώνα κάμπτοντας εύκολα τις αλβανικές επιδρομές. Παράλληλα αποστέλλει πρόταση στο Ελευθέριο Βενιζέλο για την άμεση προώθηση του ελληνικού στρατού στις περιοχές αυτές και εκείνος με την σειρά του αρνείται κατηγορηματικώς , φοβούμενος φυσικά την Ιταλική αντίδραση..

Ένα χρόνο αργότερα, πάνω στο διάβα των βαλκανικών πολέμων στις 3 Μαρτίου 1913 ο ένδοξος ελληνικός στρατός έχει κατακτήσει την Κορυτσά, το Τεπελένι και το Αργυρόκαστρο. Όμως ο μεγάλος Βαλκανικός πλησίαζε στο τέλος του και μαζί του κατέφτασε η ώρα να γίνει το μοίρασμα των Μεγάλων Δυνάμεων με την γραφίδα της διεθνούς διπλωματίας να παραμερίζει το αίμα των Ηρώων και να γραφεί με το δικό της ιδιοτελές μελάνι.

Ιταλία, Αυστροουγγαρία , Αγγλία , Γαλλία , Τουρκία και Βουλγαρία επιδιώκουν μια ανεξάρτητη Αλβανία που θα περιλαμβάνει την Βόρειο Ήπειρο ώστε να διαθέτουν τις δικές τους ζώνες επιρροής.

Το πρωτόκολλο του Λονδίνου 29/7/13 κηρύσσει την Αλβανία ανεξάρτητο κράτος παραλείποντας τον επακριβή καθορισμό των συνόρων του. Τον Σεπτέμβριο του ίδιου έτους η Επιτροπή που ανέλαβε να διεκπεραιώσει το έργο αυτό λησμόνησε το δικαίωμα στην αυτοδιάθεση των λαών αλλά και το διεθνές δίκαιο στο σύνολο του, τοποθετώντας και τα δύο στον κάλαθο των αχρήστων. Απόδειξη τούτου η απογραφή του πληθυσμού των ερευνωμένων περιοχών , όπου από τους 500.000 κατοίκους της Ηπείρου , οι 380.000 εξ αυτών αποτελούσαν αυτοδηλούμενους Έλληνες Χριστιανούς. Το είχε προμηνύσει ο Θουκυδίδης ως κτήμα εσαεί πως το δίκαιο του ισχυρού υπερισχύει παντός άλλου δικαίου..

Στις 14 Φλεβάρη του '14 οι Μεγάλες δυνάμεις αποστέλλουν τελεσίγραφο στην Ελληνική κυβέρνηση όπου ζητούν να εγκαταλείψουν κάθε επιδίωξη κατάκτησης Ηπειρωτικών εδαφών , διαφορετικά δεν θα μας αποδίδονταν ποτέ τα νησιά του Αιγαίου. Ο Ελληνικός στρατός όμως υπακούει στο αίμα του και απελευθερώνει για 2η φορά την Βόρειο Ήπειρο. Τα πολιτικά γεγονότα ακολούθησαν το ένα το άλλο και το Έπος του 40' ήρθε να σφραγίσει για 3η φορά την ελληνικότητα της πονεμένης αυτής γης, εκδιώκοντας Αλβανούς και Ιταλούς.

Δυστυχώς η ιστορία δεν είχε όμως γραφεί ακόμη με την πτώση του μετώπου και την μεταγενέστερη εγκαθίδρυση του κομμουνιστικού καθεστώτος του Ενβέρ Χότζα που διέπραξε δυσμνημόνευτες γενοκτονίες σε βάρος του ελληνικού πληθυσμού που οι εγχώριοι κομμουνιστές τιμούν και ευαγγελίζονται.

Ένα ατελεύτητο χρονικό ανθρωποφαγίας, ληστειών, καταστροφής οικισμών και πρωτόγνωρης εγκληματικότητας, ενορχηστρωμένο από την βάρβαρη αλβανική εθνότητα , ακολούθησε σε βάρος τους χριστιανικού ελληνισμού με τις ελληνικές κυβερνήσεις περιχαρείς να εθελοτυφλούν εμπρός των ειδεχθών αυτών εγκλημάτων μηδεμιάς εξαιρουμένης, τηρώντας αναλλοίωτο το καθήκον τους στην προδοσία.

Η μετέπειτα πτώση του ψευδεπίγραφου Αλβανικού κράτους και το άνοιγμα των συνόρων τον Απρίλιο του 92΄ από τον γνωστό πράκτορα της Μοσάντ και τότε Υπ.Εξωτερικών Αντώνη Σαμαρά έφερε νέα κύματα εγκληματικότητας στην ελληνική επικράτεια με τα ποσοστά των κακουργημάτων να αυξάνονται στις τάξεις των 20 και 30 % , οι γειτονίες να μετατρέπονται σε πρόδηλα ''γκέτο'' αμερικανικού τύπου και τα σωφρονιστικά συστήματα να ασφυκτιούν πάσης φύσεως αλλοδαπούς καταπατητές του ποινικού κώδικα.

Ο σεβασμός των Αλβανών με ελληνική ιθαγένεια πια πολιτογραφηθέντων, καθίσταται καταφανής σε περιστατικά όπως αυτά των σχηματισμών "αετών της μεγάλης Αλβανίας" από φαντάρους εντός του ελληνικού στρατού.

Σήμερα οι κάτοικοι της Βορείου Ηπείρου επανειλημμένα απευθύνουν έκκληση στην ελληνική κυβέρνηση να τους στηρίξει και να πάψει επιτέλους να σφυρίζει αδιάφορα σε βάρος των νομίμων δικαιωμάτων τους. Δυστυχώς όμως ο Πρωθυπουργός έχει σημαντικότερες υποχρεώσεις όπως να στείλει πολεμικό εξοπλισμό στην Ουκρανία λογαριάζοντας πάντα δίχως τον ξενοδόχο (ελληνικό λαό).

Εμείς ως Ελληνική Ορθόδοξη Νεολαία, ο τελευταίος Σύλλογος νέων που αρνείται να ασπαστεί την σύγχρονη πολιτική ορθότητα και σηκώνει υψηλά το λάβαρο της εθνικής αξιοπρέπειας ζητά το αυτονόητο :

Άμεση ένταξη και αναγνώριση της πανάρχαιας ελληνικής γης της Βορείου Ηπείρου στην μητέρα Ελλάδα και οριστικό τέλος στην πολιτική του ανθελληνισμού. Βόρειος Ήπειρος γη Ελληνική!

Πηγή: eoneolaia.com

17.
Türkiye ile Romanya arasında tarihi karar: Geçiş belgesi ve ücreti kaldırıldı
Türkiye-Romanya görüşmeleri sonucu tarihi bir karar alındığını belirten Ulaştırma ve Altyapı Bakanı Adil Karaismailoğlu, Romanya üzerinden transit taşımalarda geçiş belgesi ve transit geçiş ücreti uygulamasının kaldırıldığını açıkladı.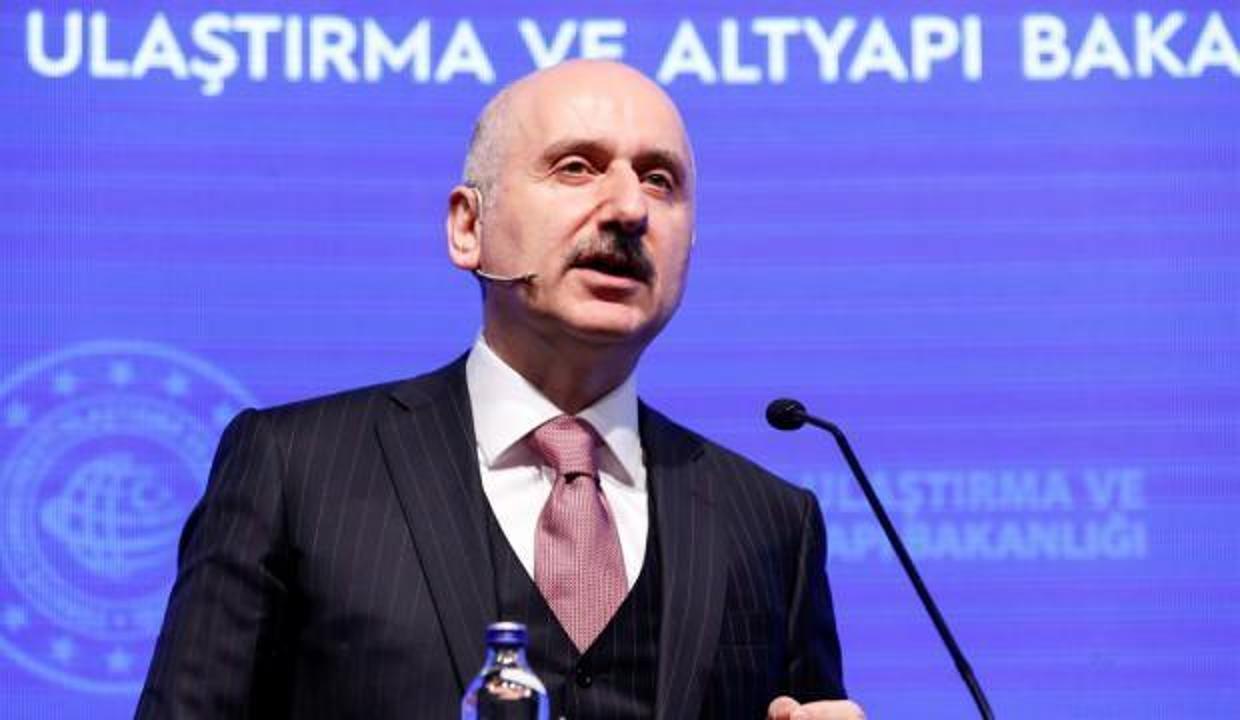 Bakan Karaismailoğlu, Twitter hesabından yaptığı paylaşımda, Türkiye-Romanya görüşmeleri sonucu tarihi bir karar alarak transit taşımaları serbestleştirdiklerini duyurdu.

Karaismailoğlu, "1 Mayıs'tan itibaren Romanya üzerinden transit taşımalarda geçiş belgesi ve transit geçiş ücreti uygulaması kalktı." ifadelerini kullandı.

KAYNAK: AA

18.
Ukrayna'dan "barış anlaşması" açıklaması: Rus askerleri çekilirse referanduma götüreceğiz
İstanbul'daki barış görüşmelerine katılan Ukrayna Devlet Başkanlığı Ofisi Danışmanı Mihail Podolyak, müzakerelerin ardından iyimser olduğunu belirterek "Rusya'nın askerlerini 23 Şubat'taki pozisyonuna çekmesi halinde Rusya ile barış anlaşmasını ulusal referanduma götüreceğiz" açıklamasında bulundu.

Rusya

 ve Ukrayna müzakere heyetleri 29 Mart'ta İstanbul'da bir araya gelmişti. Dışişleri Bakanı Mevlüt Çavuşoğlu, İstanbul'daki Rusya-Ukrayna müzakerelerine ilişkin, "Müzakerelerin başlamasından bu yana en anlamlı ilerleme kaydedildi" açıklamasını yapmıştı. Rusya ve Ukrayna heyetlerinden yapılan ilk açıklamalarda da "bazı konularda uzlaşıldığı" bilgisi verilmişti.

Ukrayna'nın müzakere heyetinde bulunan Ukrayna Devlet Başkanlığı Ofisi Danışmanı Mihail Podolyak, bugün yaptığı açıklamada, "Rusya'nın askerlerini 23 Şubat'taki pozisyonuna çekmesi halinde Rusya ile barış anlaşmasını ulusal referanduma götüreceğiz" değerlendirmesinde bulundu. Podolyak, "İstanbul'da Rusya ile yapılan müzakerelerin ardından iyimserim" dedi.

Rusya Devlet Başkanı Vladimir Putin'in Müşaviri Vladimir Medinskiy, "Ukrayna'yla yapılan görüşmeler yapıcı geçti. Ukrayna tarafından onların pozisyonunu oluşturan önerileri aldık. Bu anlaşmayı inceleyeceğiz ve Devlet Başkanı'na sunacağız" diye konuşmuştu.

Rusya Dışişleri Bakanlığı Sözcüsü Mariya Zaharova, Rusya ile Ukrayna müzakerelerini organize etmek için ara buluculuk çabalarından dolayı Türkiye'ye minnettar olduklarını söylemişti.

Dışişleri Bakanı Mevlüt Çavuşoğlu, Rusya-Ukrayna müzakere heyetleri İstanbul'da bir araya gelmesinin ardından "Her aşamada taraflar arasında yakınlaşmanın arttığını bugün memnuniyetle görüyoruz" demişti.

19.
Sırra kadem basan Sedat Peker'den haber var! Eşi, 50 saniyelik video paylaştı
Türkiye'de "Suç örgütü liderliği" suçlamasıyla hakkında yakalama kararı bulunan Sedat Peker, Youtube'de yayınladığı videoların ardından sessizliğe gömülmüştü. Geçtiğimiz haftalarda eşinin fotoğrafını paylaşan Özge Peker, bu sefer de kızlarının doğum gününden 50 saniyelik bir videoyu takipçileriyle paylaştı.
Türkiye'de hakkında yakalama kararı bulunan

Sedat Peker

, Youtube üzerinden yayınladığı videolar nedeniyle günlerce konuşulmuştu. Video yayınlamayı bırakan Peker, bir süre önce de tamamen sosyal medya ile iletişimini kesti. Şu anda Birleşik Arap Emirlikleri'nde olduğu bilinen Peker'den uzun süredir 

haber

alınamıyordu.

En son Sedat Peker'in eşi Özge Peker, sosyal medya hesabından eşinin bir fotoğrafını paylaşmıştı. Peker ailesi bu fotoğrafın ardından bir kez daha sessizliğe büründü.

Özge Peker bu sefer de Instagram hesabı üzerinden küçük kızlarının doğum günü anlarına ilişkin videoyu paylaştı. Videoda, aile üyelerini bir arada oldukları görüldü. Videoda, Peker'in küçük kızının doğum gününü kutlaması nedeniyle mutlu olduğu izleniyor.
İddianamede kendisine yöneltilen suçlamalar nedeniyle Peker hakkında ağırlaştırılmış müebbet ve 262 yıl 8 aydan 392 yıl 4 aya kadar hapis isteniyor. Peker hakkında ağırlaştırılmış müebbet cezası istenmesine yol açan olay ise Cahit Çetin'in 31 Ağustos 2017'de İstanbul Çekmeköy'de silahla vurularak öldürülmesi olarak belirtiliyor.

Peker'in 19 ayrı eylemde birçok müştekiye karşı "var olan suç örgütünün korkutucu gücünden faydalanarak silahla yağma suçuna azmettirme" suçundan 250 yıldan 360 yıla, "suç işlemek amacıyla silahlı örgüt kurma ve yönetme" suçundan 5 yıldan 10 yıla, üç mağdura yönelik "tefecilik" suçundan 6 yıldan 18 yıla, iki kişiye karşı "silahla kasten yaralama" suçundan da 1 yıl 8 aydan 4 yıl 2 aya kadar olmak üzere 262 yıl 8 aydan 392 yıl 4 aya kadar hapisle cezalandırılması talep ediliyor.

Peker, yurt dışına çıktıktan sonra YouTube hesabından yayınladığı videolarla Türkiye'de tartışmalara yol açmıştı. Birkaç ülke değiştirdikten sonra BAE'ye giden Peker'in oradan yaptığı paylaşımlar Türkiye'de milyonlarca kişi tarafından izlenmiş ve videolardaki iddialar tartışmalara yol açmıştı. Daha sonra Peker'in videoları sonlanmış, bunu Türkiye'nin baskısıyla BAE'nin talep ettiği öne sürülmüştü. Peker'in YouTube videolarının sonlanmasının ardından bir süre daha devam eden Twitter paylaşımları da Kasım sonunda durmuştu.

Haberler.com – Güncel

20. ΣΥΝΕΛΗΦΘΗ ΑΠΟ ΤΟΥΣ ΟΥΚΡΑΝΟΥΣ ΣΕΡΒΑ "SNIPER".
Οι Σοβιετικοί ήταν οι πρώτοι που έδωσαν ενεργό ρόλο στις γυναίκες κατά τη διάρκεια του Β παγκοσμίου πολέμου. Τις χρησιμοποίησαν σε θέσεις κλειδιά που μέχρι τότε ήταν καθαρά για άνδρες και μάλιστα σε πολλές περιπτώσεις οι γυναίκες ξεχώρισαν. Συνολικά σχεδόν ένα εκατομμύριο γυναίκες πολέμησαν εναντίον των ναζί.

Οι Σοβιετικές λοιπόν έγιναν sniper, έγιναν πιλότοι, έγιναν οδηγοί τανκς και πάντα μα πάντα έκαναν τους αντιπάλους να πληρώσουν βαρύ τίμημα. Ειδικά όσες έγιναν sniper το όνομα τους γράφτηκε με χρυσά γράμματα στο πάνθεο των ηρώων.
Όπως η Μπελούσοβα με 80 επιβεβαιωμένους θανάτους, η Βινογκράτοβα με 83, η Μαρενκίνα με 70, η Μπελομπρόβα με 70, η Λομπκόφσκι με 89, η Αρταμοόροβα με 89 και πολλές άλλες.
Η παράδοση στους ελεύθερους σκοπευτές πέρασε και στη Ρωσία, όπου και εκεί αρκετές γυναίκες είναι ενεργά μέλη του στρατού. Ακόμη και στην εισβολή στην Ουκρανία χρησιμοποιήθηκαν γυναίκες ελεύθεροι σκοπευτές.

Μπαγκίρα

Η Ιρίνα Σταρίκοβα 41 ετών, έγινε μέσα σε έναν μήνα ο φόβος και ο τρόμος των Ουκρανών. Ήταν ελεύθερη σκοπευτής. Γινόταν ένα με το περιβάλλον και με μάτι αλφάδι και ήρεμη αναπνοή χτυπούσε σαν φάντασμα και σκορπούσε τον θάνατο.
Από την έναρξη της εισβολής είχε πετύχει 40 επιβεβαιωμένους στόχους. Δηλαδή 40 εχθροί της είχαν βρει τον θάνατο χωρίς να γνωρίζουν τι τους χτύπησε. Οι Ουκρανοί έμαθαν για τη δράση της και σχεδόν την επικήρυξαν.

Την περικύκλωσαν καθώς ήταν μέσα σε κάποια χαλάσματα του Ντονμπάς και όταν την ξεχώρισαν από το καμουφλάζ της, την έπιασαν αιχμάλωτη. Είχε τραυματιστεί και οι ρώσοι σύντροφοι της την παράτησαν, αφού

νόμιζαν ότι δεν της έμενε ζωή.

 
Η Ιρίνα είναι Σέρβα. Το πραγματικό της όνομα είναι Ντανιέλα Λάζοβιτς. Όταν ήταν έφηβη ήταν αθλήτρια, έπαιζε χάντμπολ, ενώ αργότερα το μυαλό της γύρισε και πήγε και έγινε μοναχή. Στο ενδιάμεσο καταδικάστηκε για εμπόριο ναρκωτικών.

Έφυγε από την χώρα της όταν γνώρισε, ερωτεύτηκε και παντρεύτηκε τον Λευκορώσο αξιωματικό Αλεξαντάρ Όγκρενιτς. Ο Όγκρενιτς πολέμάει με τους Ρώσους αυτονομιστές στις περιοχές του Ντονμπάς. Η Ιρίνα όχι μόνο τον ακολούθησε αλλά εντάχτηκε και αυτή στον στρατό. Έγινε ελεύθερη σκοπευτής.

Εντάχτηκε στον 11η Μονάδα Ειδικών Επιχειρήσεων του Ρωσικού στρατού και πολεμούσε γύρω από τις περιοχές του Ντονμπάς και του Ντόνετσκ. Μάλιστα κάποια στιγμή την φώναξαν στο Κρεμλίνο και την τίμησαν με τον Σταυρό του Γεωργίου για την δράση της.

21.
Biden Promises Us a 'New World Order'
What could possibly go wrong?

 
How often do we need new world orders? As often as oil changes? Speaking on Monday at Business Roundtable's CEO Quarterly Meeting in Washington, Old Joe Biden said portentously: "And now is a time when things are shifting. We're going to — there's going to be a new world order out there, and we've got to lead it. And we've got to unite the rest of the free world in doing it." It has been just thirty years since George H. W. Bush promised a new world order, and apparently, that one is already gotten stale. So Old Joe is going to bring us a still newer one, and once again the question must be asked: what could possibly go wrong?

Bush said in his State of the Union address on Jan. 29, 1991, that "we stand at a defining hour"; apparent "things" were "shifting" back then, too. This was during the Gulf War, in which the U.S. invaded Iraq after Iraq annexed Kuwait. Bush explained, however, that "what is at stake is more than one small country, it is a big idea: a new world order, where diverse nations are drawn together in common cause to achieve the universal aspirations of mankind: peace and security, freedom, and the rule of law. Such is a world worthy of our struggle, and worthy of our children's future."

Apparently, it was Putin's invasion of Ukraine that made Old Joe and his henchmen think that Bush's new world order was worn out and that we needed a still newer one, or at least the war in Ukraine has become the occasion for Biden and others to speak more openly about what they hope to do. The fact that Biden's handlers have been working toward a radical restructuring of society has been obvious from the beginning of this dumpster fire presidency, and as a result, we can have a more or less clear idea of what they want Biden's new world order to look like.

In the first place, it will involve no fossil fuels. Environmental Protection Agency (EPA) chief Michael Regan confirmed two weeks ago, when he spoke at the White House along with so-called Transportation Secretary Pete Buttigieg and alleged Vice President Kamala Harris, and announced "proposed limits on new buses and large trucks to curb some of their greenhouse gas emissions by up to 90% in the next decade." Regan boasted, "We're pressing the accelerator to reach a zero-emissions future sooner than most people thought." The White House is attempting to use skyrocketing fuel prices, which they brought about by shutting down the Keystone Pipeline, placing a moratorium on oil leases on federal property (which was blocked in court but is apparently still followed in the Interior Department, as the number of drilling permits it has issued has dropped sharply), suspending some existing drilling leases, restricting fracking, placing onerous financial regulations on the oil industry, and more, to implement their green agenda, which could effectively make the United States a Third World country. New world order!

The U.S. could be turned into a Third World country, that is, if there is room for a United States in Biden's new world order at all. Biden's handlers have effectively erased the Southern border and as a result, illegals are streaming in at a rapid clip. Even the New York Times admitted last October that "migrants were encountered 1.7 million times in the last 12 months, the highest number of illegal crossings recorded since at least 1960."

A new record could be set in 2022, as the UK's Daily Mail reported last week that "more than 170,000 migrants are waiting on the Mexican-side of the U.S.-Mexico border to cross and claim asylum" once the Biden administration trashes, as it is expected to do, Title 42, a Trump-era provision that allowed illegal migrants to be expelled during the COVID-19 hysteria.

A country without borders is no country at all. Are Biden's handlers impossibly stupid and unaware of this fact or fully aware of it and determinedly setting out to render the U.S. borderless? A borderless U.S. fits in well with Leftists' commitment to their idols of "diversity" and "multiculturalism"; it may even be, in their twisted analysis, an attempt to ensure international peace by making every place pretty much like every other place (and all equally squalid, dirty, and dangerous), so that wars of conquest have no purpose.

It's a silly and ultimately suicidal utopian vision, but what else makes sense of what Biden's handlers are doing to border security? Once one sees it all as part of Joe's new world order, it begins to make sense. In any case, one thing is certain: if Biden's handlers succeed in implementing their ridiculous and dangerous vision, their new world order won't even last as long as Poppy Bush's.

22.
Will Biden Fund ISIS in Israel to Aid the 'Palestinians'?
The Biden administration blames Israeli "violence" while supporting Islamic terror.

 
Daniel Greenfield, a Shillman Journalism Fellow at the Freedom Center, is an investigative journalist and writer focusing on the radical Left and Islamic terrorism.

"In the name of Allah, the merciful and compassionate," Mahmoud Abbas, the Palestinian Authority leader, said, "we would like to welcome Secretary Clinton."

"Blinken," someone corrected him.

"Sorry, Blinken," the 86-year-old Islamic terrorist leader said.

Secretary of State Blinken had to travel thousands of miles away to find a leader even more unpopular and out of it than the one he had left behind at the White House.

That was last year. This year, Abbas got Blinken's name right and not much else.

After 17 years (and just one election), Abbas has seen a lot of secretaries of state come and go to get their pictures taken with him and then send him a few hundred million dollars.

Last year, Abbas told Blinken that he had "postponed the elections" because of Israel and that the moment he gets his paws on Jerusalem, "we will hold them immediately and without any delay, because ultimately what we're interested in is to establish democracy throughout Palestine." This year they can't be held either because Abbas still doesn't have Jerusalem.

The last Palestinian Authority presidential election was in 2005. Abbas won. The last parliamentary election was in 2006. Hamas won. The presidential and parliamentary elections have been postponed since then but are expected to resume any time now. If not, blame Israel.

Since elections won't be happening anytime soon, a recent poll reveals that 73% of the "Palestinians" occupying the West Bank and Gaza want Abbas to resign.

If elections were somehow held today the Hamas presidential candidate would win 54% of the vote while Abbas would only get 38%. So you can see why there will be no elections.

61% want to tear up all agreements with Israel (since they haven't kept them, that would be a technicality), 70% don't want to negotiate with Israel, and 64% don't even want to negotiate with Biden. 58% oppose the "two-state solution" that is the touchstone of the entire peace process.

73% believes that the Koran predicts that Israel will be destroyed, but only 32% believe it will happen in 2022.

Under these circumstances, the last thing the Biden administration wants is democracy for the quarreling foreign Jihadist tribes who invaded Israel over the last few centuries and were rebranded by the name of the European colonists known as the Philistines.

Blinken is fine with Abbas postponing the elections forever because otherwise the terror clans will do what they did the last time that Bush naively allowed elections and vote for Hamas.

And that would be inconvenient because Hamas won't pretend that they aren't terrorists.

Four Israelis were murdered last week by a Muslim terrorist attack at a mall in Beersheba.

Despite the terrorist's ISIS membership, a Hamas spokesman praised "the executor of the heroic operation" and promised more "heroic operations: stabbings, ramming and shooting" like the car and stabbing spree that killed a Rabbi who ran a soup kitchen and two mothers of three children. So much for the claim that Hamas will inhibit the rise of the "extremists" of ISIS.

Palestinian Authority media also hailed Mohammad Ghaleb Abu al-Qi'an, the ISIS terrorist shot and killed by an Israeli bus driver who chased him down on foot, as a "martyr". If the PA follows its usual "Pay to Slay" policy in this case, it won't just be financially supporting the usual stable of PLO, Hamas, and Islamic Jihad families, but also an ISIS terrorist's family.

And that will mean American taxpayers will end up subsidizing ISIS terrorism in Israel as the Biden administration explores ways to bypass the Taylor Force Act's ban on terror funding.

At a joint press conference with Prime Minister Bennett, Blinken gave a speech mostly blaming Israel for future violence during Passover and Ramadan. That speech was followed by another ISIS attack in which two heavily armed terrorists opened fire on a bus. The Islamic terrorists were taken down by cops who had been eating nearby, but not before they killed two people.

Hamas celebrated the "valor and courage" of the ISIS terrorists as did Islamic Jihad.

Hezbollah, backed by Iran, praised the ISIS attack as an "important and most effective practical response to the infamous and treacherous normalization meetings that some Arab regimes are carrying out with the enemy entity" referring to the anti-Iran summit in Israel with the foreign ministers of Bahrain, UAE, Morocco and Egypt. Iran's pro-IRGC outlet praised it as a "martyrdom operation". When it comes to Israel, Iran and ISIS are on the same side. Much as Al Qaeda and Iran were on the same side when it came to the terrorist attacks of September 11.

Blinken meanwhile used the visit to pitch Israelis on a Biden plan to remove the IRGC, Iran's terror hub, from the list of foreign terrorist organizations, claiming it would be "symbolic".

He failed to condemn the terrorist attack as an ISIS attack, calling it "senseless" violence.

At his joint press conference with Abbas, Blinken also failed to condemn terrorism or to note that ISIS, with the tacit support of his PLO hosts in Ramallah and of Hamas in Gaza was planting its flag in Israel. Instead Blinken once again condemned Jewish Israeli "settler violence".

Like Undersecretary of State Victoria Nuland's previous visit, the formula of Biden administration officials condemning Israeli "settler violence" while promising to "strenghten" the terrorists of the Palestinian Authority is as familiar as it is evil. The Palestinian Authority is an unwanted institution whose leader 73% of the people the dictator rules over want to see out of office.

And 49% want to dissolve the Palestinian Authority.

Considering the decades of failure, misery, and terrorism wrought by the failed Clinton initiative to create a Palestinian state, it's long past time for everyone to turn the book on this disaster.

Neither Arab Muslims nor Israelis want Abbas or the Palestinian Authority. Only diplomats like Blinken and Nuland insist on keeping the senile tyrant of Ramallah in office until he dies.

In a final statistic, the poll asked who was "most deserving of representing and leading the Palestinian people". 31% picked Hamas, 29% chose Abbas' Palestinian Authority, and 33% chose none of the above. 84% believe the PA is corrupt and 70% believe Hamas is dirty.

The "Palestinian people" have spoken. Will Biden listen to them?

The root source of the corruption comes from the hundreds of millions of dollars that Blinken came bearing last year for the regime of a corrupt senile autocrat who didn't even know whom he was talking to. There's more money coming this year to prop up the terrorist regime.

All in the name of a peace which doesn't exist and that the majority of "Palestinians" don't want.

The United States has gone from using its foreign aid to the Palestinian Authority to prop up PLO, Islamic Jihad and Hamas terrorism against Israel, to subsidizing ISIS terrorism.

Will ISIS be a final red line for the corrupt farce of a two-state solution and a peace process?

23.
NATO Needs a Reset
The Ukraine conflict highlights the long-evident dysfunctions of the treaty.

 
Bruce Thornton is a Shillman Journalism Fellow at the David Horowitz Freedom Center.

Last week Joe Biden and his foreign policy team attended the NATO Heads of State and Government summit in Brussels. This gathering was more consequential than usual given the ongoing brutal war Russia is waging against Ukraine. Though Ukraine is not a member of NATO, this conflict on the borders of several NATO nations highlights the long-evident dysfunctions of the treaty, some of which are only now being acknowledged.

Yet little went on last week to suggest that NATO member-states are serious about making the deep reforms that should have taken place in the decade after the Cold War ended.

The official NATO statement was certainly filled with "rules-based international order" clichés typical of large bureaucracies suffering from professional deformation and fossilized narratives. It spoke of Russia's "assault on international norms" that don't exist, any more than the "international community" it implies will "hold accountable those responsible for violations of humanitarian and international law, including war crimes." No more substantial are phrases like the "values and norms that have brought security and prosperity"; or "the foundations of international security and stability"; or the "international order including the principles of sovereignty and territorial integrity, as enshrined in the UN Charter."

In reality, all these laws, institutions, and principles are the result of treaties made among sovereign nations that join them not because of shared "norms" or "values," but because they serve those nations' interests. And when a treaty stops doing so, those nations will ignore or violate them. That fact of history calls into doubt the statement's claim that "Our commitment to Article 5 of the Washington Treaty is iron-clad."

But who really thinks that Germany or the UK or the U.S. will go to war with Russia over Estonia or Romania? If Ukraine had been a NATO member, would Article 5 really have changed the political and security risk-calculus that earlier led Joe Biden to announce to the world that the U.S. won't go to war with a nuclear-armed Russia over Ukraine?

The primacy of national interests over the terms and strictures of "parchment barriers" like the Washington Treaty explains the biggest weakness of NATO the should have long ago been corrected––the shameless free-riding on U.S. taxpayers for funding member-states' security. In the last few weeks lots of promises to increase defense spending have been made by NATO states, pledges hostage to each country's political and economic interests.

So we should be skeptical when the statement promises that "we will also significantly strengthen our longer-term deterrence and defence posture and will further develop the full range of ready forces and capabilities necessary to maintain credible deterrence and defence."

This aim, of course, means spending a lot of money: "Today, we have decided to accelerate our efforts to fulfill our commitment to the Defence Investment Pledge in its entirety. In line with our commitment in Article 3 of the Washington Treaty, we will further strengthen our individual and collective capacity to resist all forms of attack."

That is, NATO will finally honor the requirement––which only 10 of 30 member states do now––of spending at least 2% of GDP on defense, as well as devoting at least 20% of that 2% on developing and purchasing war materiel, and fulfilling Article 3's requirement that states can ensure their own self-defense. Germany, the fourth wealthiest country in the world by GDP, announced after three decades that it will finally comply. But given NATO's history of ignoring those requirements, we should be skeptical that such promises will be kept once the current crisis passes.

Indeed, chiding European NATO to pay its fair share didn't start with the blunt-talking Donald Trump. As I've written before, after NATO's birth in 1949, "It didn't take long for American politicians to start grousing over American taxpayers having to pay for the defense of some of the richest countries in the world. In 1970, Montana Democratic Senator Mike Mansfield wrote a column calling for the 'Europeanization' of NATO in order to reduce the costs of American troops stationed in Europe. And European heart-throb Barack Obama in 2016 complained about NATO 'free riders.'"

But the issue goes beyond the 2% minimum for defense expenditures. As the Wall Street Journal put it, "This target should be a floor, not a ceiling." Two-percent is embarrassingly low, particularly for rich Germany (GDP $3.63 trillion), which is promising to reach that low bar, while Greece (GDP $203 billion) spends nearly twice the percentage of its GDP. And many other NATO laggards are still vague about exactly how much and when these increases will happen. Nor is the U.S. doing much better: as the world's biggest economy with global responsibilities, we should be spending much more than 3.7% of GDP, which is less than Greece.

How the new money is spent, however, is more important than how much is appropriated. Most important is increased spending on the war-making materiel needed to deter a power like Russia or China. "This means," the Journal writes,
a ready arsenal of tanks, helicopters, fighter jets and other heavy equipment. As the Ukrainians have shown, antitank and short-range air-defense systems are highly effective. Drones and loitering munitions, even relatively low-tech, are critical to success on the modern battlefield. Europeans can also invest more in the sophisticated coastal- and air-defense systems and long-range precision fires that Ukraine wishes it had now.
Finally, NATO's credibility regarding its promises is pretty thin. Given that European nations (and the U.S.) are still subsidizing Putin's war by buying his oil and gas, European action is still lagging behind its bellicose rhetoric, and casting doubt on all these promises. German Chancellor Olaf Scholz explains why: He won't agree to a complete ban of Russian energy, because it would mean "plunging our country and all of Europe into a recession." Funny how Vladimir Putin is willing to put his country's economy at risk in order to achieve his irredentist aims.

So, once again Uncle Sam will step in and mitigate the consequence of the feckless war on carbon that has led to Europe's energy servitude to Russia, and its de facto financing of Putin's war. According to the Wall Street Journal,
The U.S. aims to ship 50 billion cubic meters of LNG to Europe annually through at least 2030, officials said Friday, making up for about a third of the gas the EU receives from Russia. The EU imported a record 22 billion cubic meters of LNG from the U.S. last year.

The EU in January imported 4.4 billion cubic meters of LNG from the U.S., a record. But that is only a fraction of the 155 billion cubic meters of gas that Europe imported from Russia last year—45% of its total imports.
Sharp readers will recognize that the deep "green" Biden regime is fighting the same suicidal war against carbon that has contributed to gas prices rising to over five dollars a gallon in some places, and oil to $112 a barrel. The West's difficulty in confronting Russia in part reflects this self-destructive assault on cheap energy that is shutting down oil development and pipelines, and restricting the West's abundant domestic energy resources, while enabling a declining petrostate like Russia to invade a neighboring nation and wage a scorched-earth war that targets civilians.

Finally, NATO's inherent weaknesses were compounded by the end of the Cold War. The West went on a binge, cashing in the so-called "peace dividend" while reducing its military expenditures. Germany is particularly revealing. According to Georg Löfflmann of the University of Warwick, up to the end of the Cold War Germany had a half-million-man army with an "impressive arsenal of thousands of Leopard tanks, Marder infantry fighting vehicles and some of the best ground-based mobile air defenses in western Europe with the Gepard anti-aircraft tank, plus hundreds of Luftwaffe fighters and fighter bombers. The Bundeswehr was regarded as the conventional backbone of Nato and one of its most capable armies."

Then after the Cold War, Germany's military shrank drastically. The army was cut nearly in half, and "Germany reduced the equipment of its heavy army divisions geared for territorial defence by as much as 80 to 90 percent." As a result, "Today, over half the German defence budget is eaten up by personnel, maintenance and running costs. In 2016 only 13 per cent of the budget went toward acquisition of new equipment – the Nato target is 20 per cent, a goal Germany has never met."

In the Nineties our foreign policy establishment suffered a failure of imagination. We seemingly didn't consider that NATO's reason for existing––" to keep the Russians out, the Americans in, and the Germans down," as NATO Secretary General Lord Ismay famously put it––had become outdated. NATO needed a reset to a military force more adequate for the new dangers in the multipolar world that would follow the loss of the Cold War's bipolar balance of terror. As potential global aggressors, some of them non-state actors like jihadist organizations, were given greater scope, member states needed to field much larger armies with much greater firepower to meet those potential threats. Most importantly, it needed a new, more reliable funding formula, with expulsion as the penalty for deadbeats.

Then expanding NATO would have made sense, for it would have had the military assets necessary for backing up its Article 5 guarantees, and creating the deterrent power that Putin has exposed as sorely lacks. As Ukrainians continue to die, the West now must rely on Russia's military incompetence, its economic collapse, or a palace coup to bring this war to an end.

24.
My (Still Extremely Relevant) Interview With The Late PM Yitzhak Rabin
What would the Israeli leader have thought of the peace with UAE and Bahrain?

 
By accident, I recently stumbled upon an old interview I did with the late Prime Minister Yitzhak Rabin in March 1993, at the Kiriya in Tel Aviv. At the time, PM Rabin held two portfolios: that of Prime Minister and Defense Minister. As such, he preferred meeting people at the Kiriya, which is where the Defense Ministry is located. Rabin was intimately familiar and fond of his offices there, going back to his days as Chief-of-Staff of the Israel Defense Forces (IDF) during the Six Day War.  

Rabin's no-nonsense, direct manner betrayed his sensitivity toward people. And, although direct and biting at times, his responses appeared genuine, revealing a true commitment to his beliefs. PM Rabin looked much younger than his age at that time (71), his ruddy cheeks said to be a result of his disciplined drinking (whiskey was his favorite). Some people considered PM Rabin as having a cool demeanor. I found him to be a superb conversationalist, and certainly not aloof.  

Following a short description of my radio talk show program – The American Mideast Forum on W-MCA New York City, home of the legendary host Barry Farber, we then ended the chit chat and I began our interview.  

Joseph Puder (JP): Mr. Prime Minister, do you believe that the Jewish settlements in Judea, Samaria, and Gaza are assets or liabilities?

Prime Minister Yitzhak Rabin: First, let me say that my preference is to see Israel as a Jewish, democratic state, living in peace and security. Also, I do not want to swallow as part of Israel 1.8 million Palestinians. The annexation of the territories outright, as the Likud proposes in its vision of Greater Israel is also the annexation of 1.8 million Palestinians, and that would make Israel a bi-national state. Therefore, realizing that the Palestinians in the territories are a distinct national entity politically, religiously, and ethnically, I do not want them to be part of Israel. Anyway, they would reject the idea, and we would have to impose ourselves upon them.

Secondly, by no means am I ready to withdraw to the pre-Six Day War lines EVEN IN THE CONTEXT OF PEACE. A diplomatic peace is not yet real peace; it is an essential step in the peace process leading toward a real peace. There will be, however, a long lapse of time between the signing of peace treaties, or the diplomatic peace, and the onset of real peace, a peace that the average man on the street will consider as peace. In the time gap between diplomatic and real peace, we need defensible borders. Even though I do not want to absorb 1.8 million Palestinians and the territory on which they live, I want to make clear a few things: First, Jerusalem and its surroundings must remain united under Israeli sovereignty and our capital forever. Second, I want the Jordan River to be the defense line of Israel…

JP: Do you mean the Jordan River or the Jordan Valley?

PM Rabin: I mean both the River and the Valley. I am also referring to the Eastern slopes of the Samarian-Judean hills. As you know, the area is sparsely populated by Palestinians.

JP: I believe, Mr. Rabin, that this was in essence the Allon Plan?

PM Rabin: Yes, it is basically the Allon Plan. And thirdly, to continue where I left off, even in the context of peace, I will not go down from the Golan Heights, as far as peace with Syria is concerned. Therefore, on one hand, I oppose the position of the Likud and the Right Wing parties demanding all of the land. The question for me is not "territory for peace," but rather maintaining an Israel that is at least 80% Jewish, and democratic. I do not want to see an Israel with a third of its population being Palestinian. Since I believe that Judaism and racism are in contradiction with one another, I reject the transfer of the Palestinians or an "apartheid" like situation of denying them equal rights.

JP: If somebody was to tell you that the demographic time bomb that Yasser Arafat promised will not materialize because of the massive Jewish Aliyah from the former Soviet Union, would that settle the demographic question?

PM Rabin: I never believed in the demographic issue. Everyone knows that since 1967, the basic demographic ratio within what used to be British Mandatory Palestine has not changed. Let us assume that another million Soviet Jews will are added on – it would still leave a third of the population being Palestinian.

JP: Mr. Prime Minister, do you believe that peace with the Arab states is possible given their social, political, and economic system; can you make peace with dictatorships in the long run?

PM Rabin: It will require first a change in the Arab society throughout the Arab world, and the achievement of a democratic system similar to the one in America, Europe, and Israel. For that we will have to wait fifty to one hundred years. In the coming thirty years there will be no peace. I believe, however, that peace is attainable regardless of the Arab mentality, society, or government.

JP: Do you mean a peace that is no war or real peace?

PM Rabin: That is why I said earlier that I distinguish between a diplomatic peace, or a peace treaty, and a real peace which means: the disappearance of hate, suspicion, and prejudice that has accumulated on both sides. This is why even in the context of a diplomatic peace (peace treaty), I would seek defensible boundaries. This is because I am aware of signing peace treaties with Arab countries that have no democracies and that there can be quick changes of policies, attitudes, and governments… At the same time, I also know that without diplomatic peace there can be no real peace.

When I visit with German or French leaders, I ask them how long it took them to achieve real peace. Some of them would say 150 years, others said 300…to assume, however, that once we sign a peace treaty there would be no threat from the Arab states in the future would be a mistake.

JP: If real peace is to reign in the region, and between Israel and its Arab neighbors, would it not require democratic institutions to emerge, and do you see any on the horizon?

PM Rabin: I believe that you can sign a peace treaty with all the neighboring countries except Lebanon. It includes Syria, Jordan, and even the Palestinians. It will however be a diplomatic peace, and won't be a "love affair." And as you know, in international affairs you cannot find love. I also believe that a guarantee of any peace agreement will require a strong IDF and defensive borders. I remember once asking the former Secretary of State Dean Rusk (when I was ambassador to Washington), "what is the value of international agreements?" He replied: "It isn't worth the paper it is written on unless it is backed by the kind of force that will make the other side consider the penalties too heavy to break the agreement."

In September 1993, Israel and the Palestinians signed the Oslo Accords and the following year peace with Jordan. Yitzhak Rabin would be have been amazed by the 2020 Abraham Accords between Israel, Bahrain, United Arab Emirates, Morocco, and Sudan. At this time, it seems that peace with Bahrain and the UAE is the closest thing to a "love affair." It is a warm peace, unlike the one with Egypt and Jordan. The Arab world though, still awaits the emergence of genuine democratic institutions.

25.
Did Biden Just Commit Us to World War III?
Why did he tell U.S. troops what they'll see when they get to Ukraine?

 
Did World War III start on Friday in Warsaw? Or did Old Joe Biden just announce its imminent arrival? The faux-president met with American troops from the 82nd Airborne Division for a photo-op; he tried to project an image of comfortable, genial command as he greeted troops getting their hair cut and joined a group eating pizza in a cafeteria. He told the troops that they were "the finest fighting force in the history of the world," and dropped a broad hint that they might soon be fighting the biggest war in the history of the world: Old Joe started describing to them what they would see when they got to Ukraine.

Wait. They're going to Ukraine?

Biden said to the troops: "And you're gonna see when you're there, suh- suh- some of you have been there, you're gonna see, you're gonna see women, young people standin', standin' in the middle, in the front of a damn tank, just sayin' 'I'm not leavin'. I'm holdin' my ground. They're incredible.'"

Why are U.S. troops going to see anything in Ukraine? If American forces go into Ukraine, there is no doubt whatsoever that Vladimir Putin would consider the United States to have entered the war on Ukraine's side, and World War III would begin. Just over a month ago, on February 24, Biden assured us that it would not come to that: "Our forces are not and will not be engaged in a conflict with Russia in Ukraine," he declared. "Our forces are not going to Europe to fight in Ukraine, but to defend our NATO allies and reassure those allies in the East."

On February 22, he was just as firm: "We have no intention of fighting Russia. We want to send an unmistakable message, though, that the United States, together with our allies, will defend every inch of NATO territory."

While the news may come as a surprise to Kamala Harris, Ukraine is not in NATO. Defending Ukraine from Russia's attack is not part of our NATO obligations. But when Old Joe says that the U.S. has no intention of fighting Russia, it must be remembered that Joe Biden has a record of lying that goes all the way back to his days in law school.

Biden has been a serial liar about his life experiences and has taken his dishonesty to ghastly extremes. For years, he claimed the accident that took the life of his first wife Neilia was caused by a drunk driver. The real story was that Neilia drove into the path of the oncoming truck. The driver's daughter repeatedly asked Biden to apologize for lying about her father, who was driven into a deep depression by Biden's public lies. Of course, Biden never apologized. Later, his 1988 presidential campaign was derailed when it was discovered that he had lifted portions of his speechs – ironically, ones in which he discussed his family's hardscrabble existence and how he rose out of poverty – from English politician Neil Kinnock.

Biden is so deeply, thoroughly, inveterately dishonest that when he said that we had no intention of fighting Russia, those who took this as a signal that we would soon be embroiled in a world war weren't just being hysterical. Also, what else could he have possibly meant when he started rambling on in his haze of dementia about all the courageous Ukrainians they would encounter "when you're there"? Would American troops be taking field trips to Ukraine to study courage? Would they be going there on spring break? Obviously if U.S. troops enter Ukraine, we would be at war with Russia.

As sinister as Vladimir Putin is, Joe Biden would be extraordinarily foolish to enter into war with Russia, and World War III, at this point. His woke military has been busy hunting for "insurrectionists" and "white supremacists," while badgering troops with gender identity nonsense and Critical Race Theory propaganda. Every second spent on this agitprop is a second that could have been, and should have been, devoted to military training. As unimpressively as Putin's forces have performed in Ukraine, can Old Joe really be sure that if our Milley's thoroughly modern military flounces into Ukraine on its high heels that it will be able to stand up to the Russians? Does he really want to find out?

Biden's rambling address to the 82nd Airborne was reckless in the extreme. When asked about it, Biden's handlers stonewalled. We can only hope that those handlers will swing into action and do some damage control before he gets us into even more trouble than we're in already due to his dumpster-fire America-Last regime.

26.
How Democrats Made America Dependent on Russian Uranium
Bill Clinton shut down uranium mining and encouraged the Russians to dump uranium here.

 
Daniel Greenfield, a Shillman Journalism Fellow at the Freedom Center, is an investigative journalist and writer focusing on the radical Left and Islamic terrorism.

Uranium prices have shot up by as much as 40% since Russia's invasion of Ukraine.

With nuclear power providing about a fifth of our energy, this is another blow for Americans.

Unfortunately our nuclear power plants are dependent on uranium imports from Russia and countries in its sphere of influence because our domestic mining industry was suppressed.

In December 2016, on his way out the door, Barack Obama announced that he was inventing the Bears Ears "National Monument" on over a million acres of land. While California environmentalists celebrated, tens of thousands of locals bitterly protested the move.

Billboards and stickers reading #RescindBearsEars were plastered across Utah towns in the area that expected catastrophic consequences from the destruction of their livelihoods.

Among these was uranium mining.

A uranium mine in the area has the potential to yield 500,000 pounds of uranium. Miners warned that the Bears Ears monument would force us to rely more heavily on foreign uranium.

But the Democrats, still busy blaming their election defeat on some sort of phantom Russian-Trump conspiracy, did not see any problem with making America dependent on Russia.

The Trump administration did not rescind Obama's power grab, but did shrink the monument by over 80%. It was the latest battle in a long running war between Democrats looking to shut down mining in general and uranium mining specifically, and Republicans limiting, but not undoing the damage done by their abusive environmental regulations and power plays.

The Clinton administration's euphemistic "mining reform" push already devastated mining in America. As the Wall Street Journal noted at the time, mining firms were "leaving the United States with the blessings, if not open encouragement, of the Clinton administration."

And with the blessing of the Clintons, America became dependent on foreign resources.

In 1980, the United States had produced over 40 million pounds of uranium, but under the Clinton administration that number stood at less than 5 million. Now it's well below a million.

Despite efforts by environmentalists to shut down nuclear power plants and leave Americans reliant on expensive and unreliable Chinese solar panels and other scam green investment vehicles for their donor base, our nuclear plants, which unlike wind and solar are capable of delivering a reliable power supply, still went on needing uranium.

As domestic production virtually vanished, imports skyrocketed. Some 91% of enriched uranium used in nuclear power plants is imported from other countries. While Canada is a leading source of uranium imports, our largest source of uranium remains Russia combined with countries in its sphere of influence like Uzbekistan and Kazakhstan. In 2020, we bought about 11 million pounds of Canadian uranium, 8 million pounds of Russian uranium, around 11 million pounds of Kazakh uranium, and about 4 million pounds of Uzbek uranium.

Putin recently intervened militarily to protect Kazakhstan's leader from opposition protests.

Kazatomprom, the world's largest uranium producer, had partnered with Uranium One, a Canadian uranium mining company that the Clintons colluded to sell to the Russians (more recently, Uranium One was resold to an American company) and has close ties to the nuclear industries in Russia and China. Communist China is pushing aggressively into Kazakhstan to feed its growing appetite for nuclear power. And that will also limit our nuclear power options.

America has plenty of uranium but, like so many other resources, miners aren't allowed to go and get it. That's why we depend on China and the Taliban for the rare earths that go into our microchips, on Mexico for copper, and on Russia and its allies for our uranium.

America's uranium industry used to provide tens of thousands of jobs. Now hardly any.

As Bill Clinton went to war against miners, the mayor of Moab, Utah pleaded for respite.

"We called ourselves the uranium capital of the world. It provided us with a high standard of living," he said. "While we're proud of the tourism base, it cannot provide the standard of living that mining did. Moab needs the jobs that mining will create. It could come back. We still have plenty of low-grade uranium ore throughout the area. It will never come back if they pass this bill."

California environmentalists have been smugly lecturing locals in Colorado, Utah, and Wyoming that they ought to forget about having good jobs that can provide them with a middle class life, and just be there to bus their tables and sell them keychains when they go on vacations.

Much as solar panel jobs are no substitute for coal jobs, tourism work is no substitute for mining.

While the Clinton administration didn't manage to pass its preferred bill destroying the mining industry, it used administrative regulations to do as much damage as possible. In the last days of the corrupt administration, Bill Clinton issued a series of "midnight regulations" attacking American industries. And the mining industry was a major target of the administration.

While the Clintons were cheerfully suppressing mining in America, Putin was on the make.

When the Clintons later colluded to allow Uranium One to be sold to Russia, Putin held a meeting with the head of  state-owned Rosatom. "Few could have imagined in the past that we would own 20 percent of U.S. reserves," he told Putin.

When Bill Clinton was paid $500,000 by a Russian investment bank that was promoting Uranium One for delivering a speech, he was personally thanked by Vladimir Putin.

This was only the final betrayal after the Megatons to Megawatts program signed by Bill Clinton which claimed that it would end the threat of nuclear war by taking retired Russian nuclear warheads and turning them into "cheap energy" for American nuclear power plants.

The deal, hailed at the time as a scheme to save the world, actually freed Russia from having to maintain its older nuclear weapons and instead enabled it to invest in next generation weapons, while dumping a great deal of "cheap" uranium that devastated the American mining industry.

At its peak, Russian uranium provided a third of our fuel. Bill Clinton not only went to war against domestic mining, but colluded to enable the Russians to dump cheap uranium here.

The Russians didn't just "dump" uranium to suppress our domestic mining industry, they did it with the blessing and support of the Clinton administration and some of its corrupt allies.

Once again, the Americans thought that they had put one over the Russians, but it was the Russians who had the last laugh as we paid them to upgrade their nuclear weapons while becoming dependent on Russian uranium. As the saying occasionally attributed to Lenin goes,

"The capitalists will sell us the rope with which we will hang them."

Megatons to Megawatts wrapped up during the Obama administration. In 2018, Putin unveiled a new generation of nuclear weapons. Experts now worry that they may be used in Ukraine. And America has become dependent on uranium from Russia and from former Soviet republics.

We could revive our domestic uranium mining industry, but to do that we would have to dismantle the entire system of government and environmentalist lawfare that has been steadily destroying our domestic industries, including mining, under the guise of saving the planet.

The Left claims to want to stop Putin even while making America and Europe dependent on him. Putin wants to leverage control over energy supply chains. If Democrats really want to stop him, then they need to throw out the corrupt Clinton policies, and start drilling and mining again.

27.
Putin Finds Some Unlikely Allies in the United States Congress
The Squad and the Democratic Socialists of America.

 
Everyone knows that The Squad in the House of Representatives is so far to the Left as to make Stalin look like a John Bircher, but would they go so far as to cheerlead for a former KGB man's war of aggression? It looks as if the answer is yes.

"The Democrats," Stephen Kruiser observed on Feb. 21, "were lurching leftward long before the arrival of AOC and her gang. What they've done though is help drag the party so far to the lunatic fringe left that whatever passes for center with them these days is probably somewhere in Cuba." Or, say, Moscow. Putin, after all, has called the fall of the Soviet Union a "tragedy" for "most citizens," and said it was "the greatest geopolitical disaster of the 20th century."

In October 2020, Putin praised the Democrat Party for being "traditionally closer to the so-called liberal values, closer to Social Democratic ideas, if compared to Europe. And it was from the Social Democratic environment that the Communist Party evolved." He went on to reveal: "I still like many of these left-wing values. Equality and fraternity. What is bad about them? In fact, they are akin to Christian values. Yes, they are difficult to implement, but they are very attractive, nevertheless."

What's for a good Squad member not to like in all that, except maybe the reference to detested "Christian values"? And so the New York Postreported Saturday that "comrades in 'The Squad' have bent over backwards in the House of Representatives to defend Vladimir Putin, voting against sanctions on Russian oil and parroting Kremlin talking points."

For at least one of the far-Left Squad members, the winsome and patriotic Rep. Ilhan Omar (D-Mogadishu), this may represent a hard-headed business decision: Omar "has family with business interests in Russia and its oil industry. Omar's father, Nur Omar Mohamed, was a colonel in the Somali army during the 1970s and 1980s under the Soviet-backed regime of dictator Siad Barre. During that time he received a military education in the Soviet Union, according to an obituary."

That's not all. "Omar's brother-in-law, Mohamed Keynan, served as a government spokesman and then later as chief of staff to former Somalian Prime Minister Hassan Khaire. Khaire is known in the West for all but giving his country's oil reserves to Putin, according to news reports." Well, then, why not Ukraine?

To be sure, Ilhan Omar did condemn the Russian invasion of Ukraine, but still came out against sanctions, explaining: "I don't support broad based sanctions on any country. They are economic warfare and we should all oppose them like we oppose military actions. Also, as humans who are interconnected to other humans globally, we will directly or indirectly be impacted by it." Well, sure, especially those of us who have family members involved with Russia's oil industry. She and Rep. Cori Bush (D-Race-Baiting) were the only two Democrats in the House who voted against sanctions on Russian oil.

But Omar is not alone among Squad members in wanting to go easy on Putin. Rep. Alexandria Ocasio-Cortez (D-Ditzville) tweeted and then deleted a call to "avoid sanctions" because they would "hurt the Ukrainian people." The Post pointed out that this stance "echoed Russia's own propaganda network, RT which blared in February that 'Anti-Russia sanctions are threat to Ukraine too.'"

But the Squad's concern about sanctions hurting regular working people is selective and inconsistent. The Post notes that "the concern for sanctions on ordinary civilians does not extend to the Boycott, Divestment and Sanctions campaign against Israel — which all Squad members either openly support or have expressed sympathy toward."

Of course, they have. The Squad's line may come from a higher power: "All four women are closely aligned to the Democratic Socialists of America, which has stood steadfastly with Russia during the conflict and blamed the war on US Imperialism. None have moved to distance themselves from the organization's stance."

Why should they? They know that the establishment media will back them up whatever they do, and Old Joe Biden and Nancy Pelosi are afraid to cross them. Ultimately, their self-serving opposition to tough measures against Russia may actually serve a good purpose in forcing the Democrat leadership to tamp down some of the war hysteria that is running so high these days. This could be the most valuable service for Americans that the Squad ever performs, and it's of course no surprise that it would be unintentional.

28.
İsmail Demir: A400M Filomuz tamamlandı!
Savunma Sanayii Başkanı Demir, "A400M Filomuz tamamlandı! TSK'nın taktik ulaştırma görevleri için tasarım ve üretiminde ortak olduğumuz A400M Projesi kapsamında HvKK için üretilen 10'uncu ve son uçağımız da envantere girdi." dedi.
Cumhurbaşkanlığı Savunma Sanayii Başkanı Prof. Dr.

İsmail Demir

, 

A400M

 uzun menzilli askeri nakliye uçaklarına ilişkin önemli bir açıklamada bulundu.

Demir, sosyal medya hesabından, "A400M Filomuz tamamlandı!" paylaşımında bulunarak, "TSK'nın taktik ulaştırma görevleri için tasarım ve üretiminde ortak olduğumuz A400M Projesi kapsamında HvKK için üretilen 10'uncu ve son uçağımız da envantere girdi. Hayırlı olsun." açıklamasında bulundu.

KAYNAK: HABER7

29.
Ukrayna Savunma Bakanlığı: Rus ordusu yeniden saldırı hazırlığında
Ukrayna Savunma Bakanlığı Sözcüsü Oleksandr Motuzyanyk, Rus ordusunun saldırı operasyonlarına yeniden başlamaya hazırlandığını açıkladı.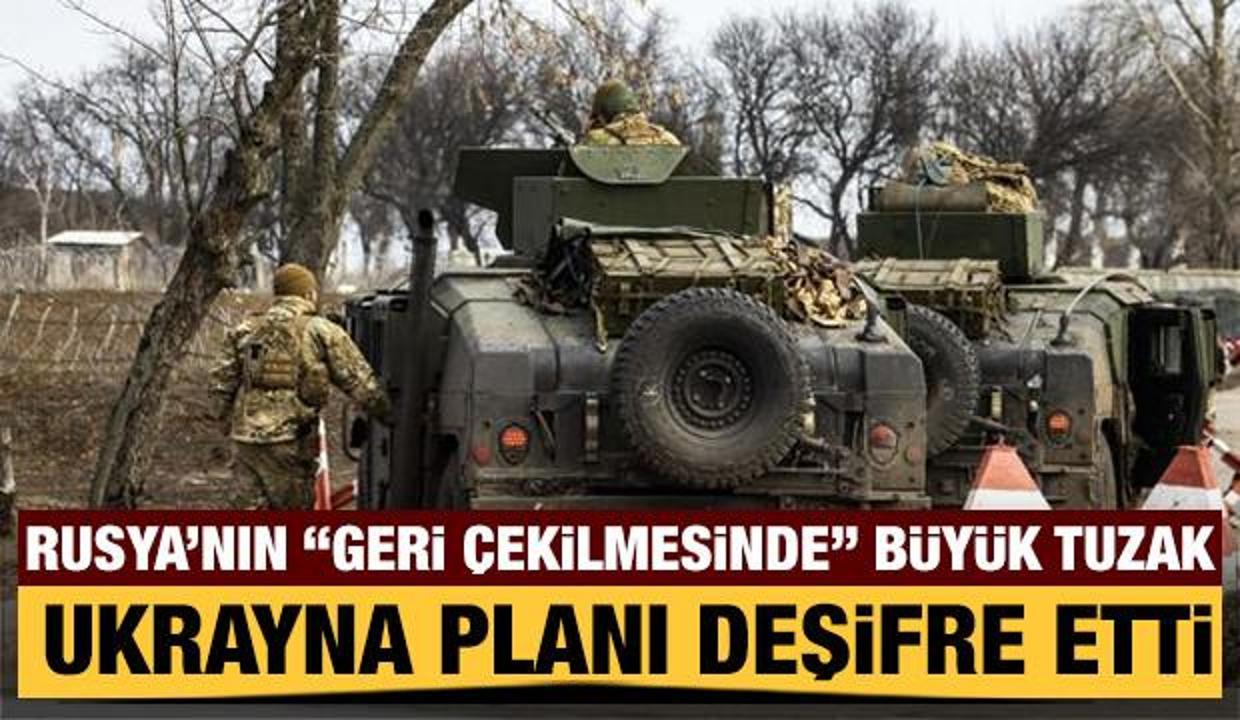 30.03.2022 

Rusya

'nın Ukrayna'ya yönelik saldırıları 35'inci gününde devam ederken, Ukrayna Savunma Bakanlığı Sözcüsü Oleksandr Motuzyanyk, Rus ordusunun saldırı operasyonlarına yeniden başlamaya hazırlandığını ifade etti. Matuzyanyk, Rus ordusunun Ukrayna'nın doğusundaki Ukrayna birliklerini kuşatmaya odaklandığını ve hala kuşatma altındaki Mariupol ile Luhansk'taki Popasna ve Rubizhne kasabalarını ele geçirmeye çalıştığını aktardı. Rus ordusunun başkent Kiev ve Çernihiv bölgelerinde bazı hareketlerinin gözlemlendiğini ifade eden Matuzyanyk, Ukrayna'nın bunun toplu bir geri çekilme olarak görmediğini belirtti.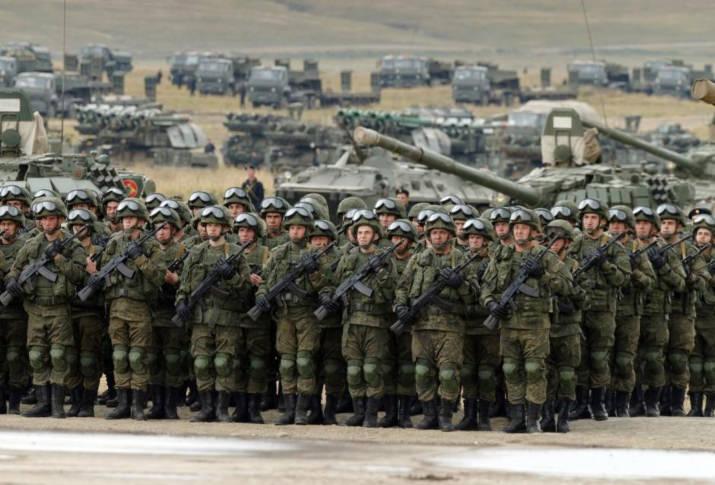 RUS ORDUSU DONBASS'A ODAKLANACAK

Rusya Savunma Bakanlığı tarafından yapılan açıklamada ise, Rus ordusunun diğer kilit bölgelere odaklanmak ve Donbass bölgesinin "kurtarılmasını" tamamlamak için Ukrayna'nın başkenti Kiev ve kuzeydeki Çernihiv kenti yakınlarında yeniden toplandığı ifade edildi.
RUSYA, OPERASYONLARI AZALTACAĞINI DUYURMUŞTU

Rusya Savunma Bakan Yardımcısı Aleksandr Fomin dün yaptığı açıklamada, Ukrayna ile Türkiey'de devam eden müzakerelerde ilerleme kaydedildiğine işaret etmiş, "Karşılıklı güveni arttırmak, daha fazla müzakere koşulları oluşturmak ve anlaşmanın kabul edilip imzalanması nihai hedefine ulaşmak için Kiev ve Çernihiv yönlerinde askeri operasyonların azaltılmasına karar verildi" demişti.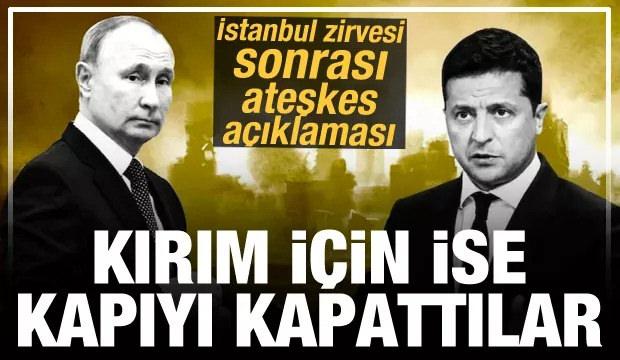 RUSYA: ATEŞKES ANLAMINA GELMİYOR

Rus heyetine başkanlık eden Rusya Devlet Başkan Yardımcısı Vladimir Medinsky ise, Rus ordusu tarafından Kiev ve Çernihiv'de saldırıları durdurma kararı alınmasının ateşkes anlamına gelmediğini belirtmişti.

KAYNAK: İHA

30.
KIZILELMA'nın vurucu gücü yapay zekası olacak
KIZILELMA Bayraktar MİUS için heyecanlı bekleyiş sürüyor. Mühimmatlar, yüksek hızı ve aerodinamik özelliklerinin yanında platformun en değerli gücünün yapay zeka olacağına değinen uzmanlar, muharebe konseptleri için TSK'yı işaret ediyor.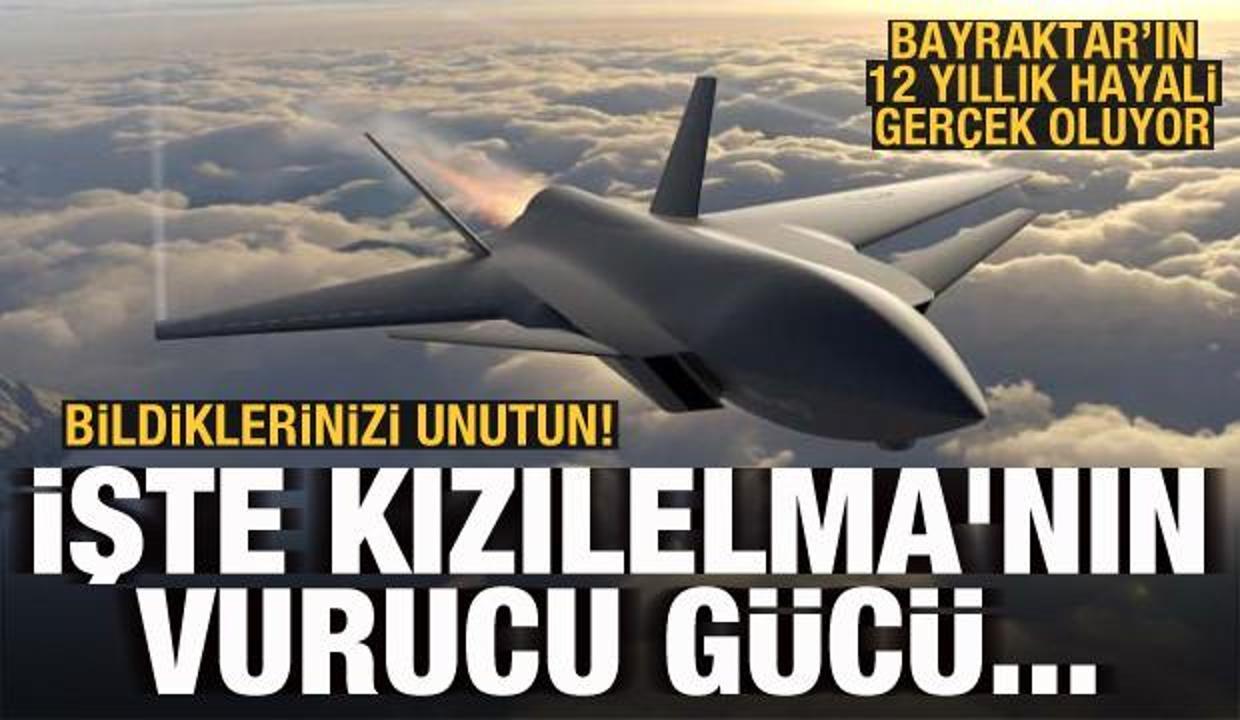 30.03.2022 

Baykar Savunma'nın Muharip İnsansız Uçak Sistemi (MİUS) üzerinde çalıştığı bilinen bir konuydu. Ancak projenin bu denli hızlı bir şekilde ete kemiğe bürünmesi sürpriz yaşattı.

 Çünkü MİUS projesi gerçekten de dünyada çok az sayıda ülkenin yapabileceği, pek de örneği olmayan işlerden biri.

Ancak kısa sürede çok önemli gelişmeler yaşandı. Henüz Akıncı'nın rüzgarı dinmeden 12 Mart'ta Selçuk Bayraktar "Üretim hattına 3 buçuk yıl sonra daha büyük ve daha çevik bir balık girdi" diyerek MİUS için kritik bir virajın dönüldüğü duyurdu.

Takvimler 27 Mart'ı gösterdiğinde ise Bayraktar kendi Twitter hesabından 'Kanadını taktık' mesajıyla KIZILELMA MİUS'un yeni bir fotoğrafını paylaştı.

Selçuk Bayraktar'ın "12 yılı aşkın süredir hayalini kuruyoruz" dediği KIZILELMA MİUS'un 2023 yılında ilk uçuşunu yapması bekleniyor. Peki, KIZILELMA'nın sahalara çıkışı ne anlama geliyor?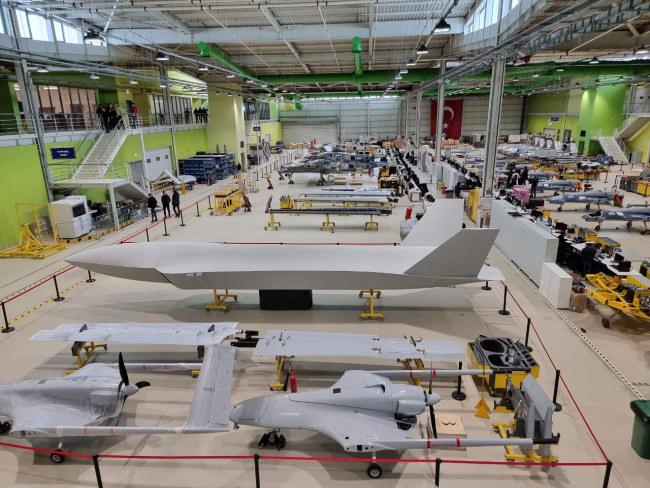 Bayraktar MİUS'un ilk fotoğrafı

BU DENLİ HIZLI İLERLENMESİ ŞAŞIRTICI

Savunma Sanayii Araştırmacısı Kadir Doğan da projedeki hızlı ilerlemeye dikkat çekiyor. Bunda Baykar Savunma'nın kuruluşundan itibaren sürdürdüğü dinamik yapının etkisinin büyük olduğunu söylüyor. Yine de ses altı ve ses hızına yakın hızlarda uçması beklenen bir platformun böylesine çabuk bir şekilde ortaya çıkmasının şaşırtıcı olduğu görüşünü paylaşıyor.

"Tabii projenin zorluğunu düşündüğümüzde çıktıları görmek için aceleci olmamak gerekiyor" diyor Doğan ve programın önünde çok uzun bir yol bulunduğunun altını çiziyor.

AGRESİF MANEVRA KABİLİYETLERİ OLACAK

KIZILELMA'nın 1,5 tona yakın mühimmat ve faydalı yük kapasitesi olacak. Hava-Hava, Hava-Yer akıllı füzeleri ve seyir füzeleri taşıyabilecek. TCG Anadolu sınıfındaki kısa pistli gemilerden iniş ve kalkış yapabilecek. Gelecek dönemlerde üretilecek olan serilerin ses hızının üstüne çıkacağını biliyoruz.

Bu ve benzer özelliklerinin yanı sıra aslında KIZILELMA'nın asıl vurucu güçlerinden birinin çok daha derinlerde olduğuna değiniyor Kadir Doğan…

Platformun dikey kuyrukları ve önde bulunan kanard denilen yatay kontrol yüzeylerine işaret ediyor ve "Bu kontrol yüzeyleri sayesinde KIZILELMA agresif manevra kabiliyetine sahip olacak. Önleme, kaçınma ya da yakın muharebe manevralarını yapabilecek yenilikçi bir platformdan bahsediyoruz. Tabi tüm bunlar sahip olduğu çok gelişmiş yapay zeka kabiliyeti sayesinde otonom olarak yapabilecek" bilgisini paylaşıyor.

MUHAREBE KONSEPTLERİNDE TSK ÖNCÜ OLABİLİR

MİUS'un görev tanımı ile ilgili çok geniş bilgilere sahip olmadığımızı belirten Kadir Doğan, devam ediyor:

"Çeşitli infografiklerdeki detaylar ve Selçuk Bayraktar'ın yaptığı açıklamalar üzerinden projeyi takip ediyoruz. Bu noktada Türk Silahlı Kuvvetleri'nin KIZILELMA'dan beklentisi önemli. Platformu kullanacak olan ve muharebe konseptlerini geliştirecek olan TSK. Bu noktada Baykar ve TSK arasında sıkı bir koordinasyon olduğunu düşünebiliriz.

Mevcut görünümde KIZILELMA'nın çok rollü bir insansız araç olacağını anlıyoruz. Pek muadiline rastlamadığımız şekilde birden fazla göreve uyarlanabilecek bir yapının hedeflendiği görülüyor.

KIZILELMA için 'insansız ve düşük görünürlüklü F-16' tanımlaması da yapılıyor… Buradaki benzetme şunu ifade ediyor; ön tasarıma bakıldığında radar dome'u görünüyor. Burada çok maksatlı bir AESA radar kullanılabileceğini söyleyebiliriz. Bu radar uçağın tasarım ve hızı da göze alındığında çeşitli hava-hava görevleri için de kullanılacağını bize gösteriyor.

Ayrıca dahili olarak yani gövde içerisinde mühimmat taşıma kapasitesi ile kritik derin taarruz görevlerinin icra edilmesi hedefleniyor. Bayraktar TB-2, ANKA, Akıncı ya da Aksungur'un yapabildiklerinin çok daha ötesinde bir taarruz kabiliyetinden bahsettiğimizin atını çizmek gerek.

KIZILELMA tüm bunları yaparken istihbarat ve keşif faaliyetlerini de sürdürebilecek. Dolayısıyla platform insansız araçların doğal görevi haline gelen keşif ve istihbarat faaliyetini kritik operasyonlar icra ederken de sürdürebilir. Ki bu çok değerli bir kazanım."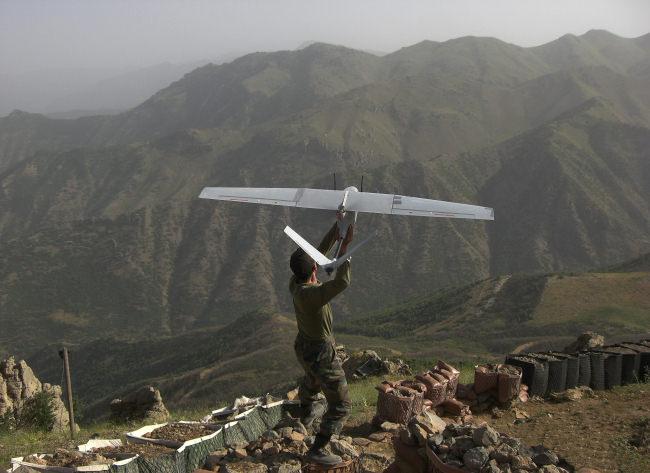 İHA

YAPAY ZEKA KABİLİYETLERİ HALEN BÜYÜK BİR SIR

Kadir Doğan, projenin bir daha derinlerine ilerliyor ve KIZILELMA'nın henüz açıklığa kavuşmamış noktaları olduğundan bahsediyor… "Özellikle yapay zeka kabiliyetlerini bilmiyoruz." dedikten sonra yapay zekanın uçağın muharip görevlerinde ne derece etkin olacağını göstermesi bakımından en önemli unsurlardan biri olduğunu anlatıyor.

KIZILELMA'nın sahip olduğu yapay zekanın platformun potansiyelini hiç öngöremediğimiz ölçüde artırabileceği üzerinde duruyor Doğan:

"Nitekim halihazırda insansız sistemlerdeki en büyük problemlerden biri iletişim. Güvenilir biçimde yüksek hızda ve yüksek veri kapasitesine sahip iletişim sistemleri gerekiyor. Özellikle hava-hava görevi icra edecek KIZILELMA gibi hızlı bir aracın çok hızlı iletişim sistemlerine ihtiyacı var.

İşte bu noktada olası manevra ihtiyacı olan durumlarda çeşitli senaryolara yapay zeka desteği gerekebilir. Mesela uçağın hava savunma füzesinden kaçınması gerekeceği senaryolarda iletişim hızının akamete uğramaması gerek. Bu noktada uçağa yapay zeka müdahale edebilir. Bunlar düşünülebilecek ve uygulanabilecek çeşitli senaryolar.

Yine uçağın diğer insanlı uçaklar ile 'insanlı-insansız araç müşterek kullanım' konseptine uygun olarak faaliyet göstermesi bekleniyor. Sağladığı istihbarat verilerinin anlık olarak diğer insanlı araçların savunma veya saldırıları için kullanılacağı değerlendirilebilir. Bu noktada KIZILELMA hem savaş uçaklarının çeşitli kabiliyetlerini hem de mevcut insansız hava araçlarının çeşitli kabiliyetlerini bir arada sergileyebilecek kabiliyet sıçraması potansiyeline sahip bir araç."

KAYNAK: TRT HABER/SERTAN AKSAN

31.
Rusya, imha edilen Ukrayna S300'lerini yayınladı!
Rusya Savunma Bakanlığı, Harkov bölgesinde imha edilen Ukrayna S-300'lerinin görüntülerini yayınladı.

32.
Putin gafı unutulmayan Biden'ın çözümü: "Kopya" kağıdıyla çıktı
Putin hakkındaki gafı gündemden düşmeyen ABD Başkanı Biden, aynı duruma düşmemek için önlem aldı. ABD Başkanı, basın mensuplarının karşısına gelebilecek soruların ve cevapların yer aldığı bir kağıtla çıktı.
Avrupa temaslarının son gününde önce Polonya'nın başkenti Varşova'da Ukraynalı mültecileri ziyaret eden Biden daha sonra halka hitap etmiş ve burada Rusya Devlet Başkanı Putin ile ilgili gündem olan ifadeler kullanmıştı.

Biden, Rusya Devlet Başkanı Vladimir Putin'i kast ederek 'Tanrı aşkına, bu adam iktidarda kalamaz' demişti.

ABD'li yetkililer her fırsatta bu açıklamanın 'Rusya'da rejim değişikliği çağrısı' olmadığının altını çizmiş Moskova ise bu sözlere çok sert bir yanıt vermişti.

Görünen o ki Biden benzer bir gafa imza atmamak için ilginç bir önlem aldı. ABD basınında yer alan haberlere göre, Biden kürsüye bu konu hakkında gelebilecek sorulara verilecek cevapları içeren bir kağıt ile çıktı.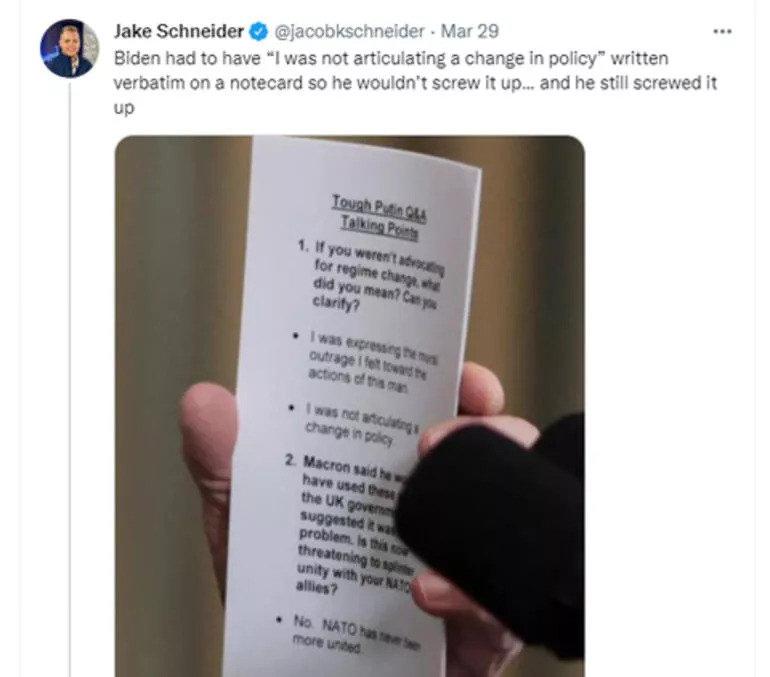 O anlar çevredeki kameralara yansıdı. Notun başlığının ise 'Zor Putin soruları ve cevapları' olduğu görüldü.

Bu görüntü kısa sürede sosyal medyada viral olurken ABD basını notlar için 'kopya kağıdı' benzetmesi yaptı. Pek çok Cumhuriyetçi siyasetçi bu görüntüyü sert dille eleştirdi.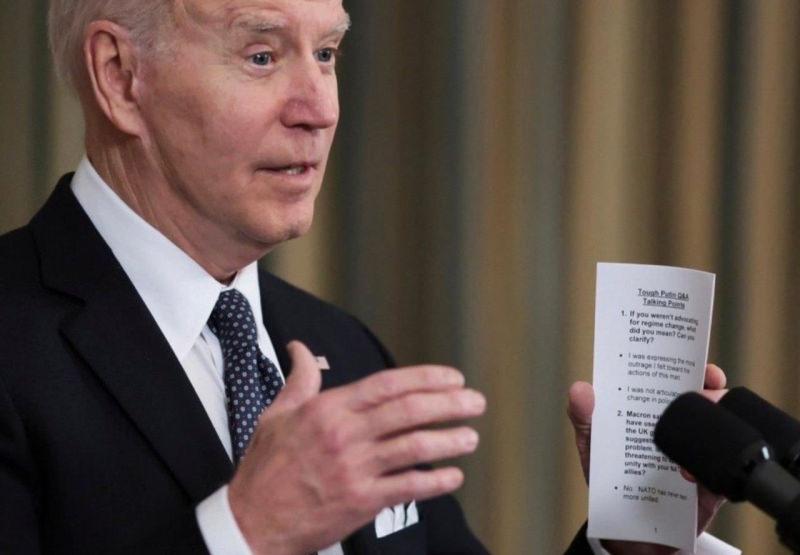 Söz konusu nottaki birinci soru olan 'Rejim değişikliğini savunmuyorsanız ne demek istediniz? Açıklayabilir misin?'e Biden'ın şu cevabı yazdığı görüldü;

'Bu adamın davranışlarına karşı hissettiğim ahlaki öfkeyi ifade ediyordum. Politikadaki bir değişikliği ifade etmiyordum.'

İLK AÇIKLAMASINI 'HAYIR' DİYE BAĞIRARAK YAPTI

Konu ile ilgili pek çok açıklama yapılırken Biden sonunda sessizliğini bozdu. Pazar günü Washington DC'nin Georgetown semtindeki Holy Trinity Kilisesi'nden ayrılan Biden'a çevredeki muhabirler 'Putin'in görevden alınmasını istiyor musunuz' sorusunu yöneltti.

'Tanrı aşkına, bu adam iktidarda kalamaz' sözlerini hatırlatan muhabirler Biden'dan kısa bir yanıt aldı.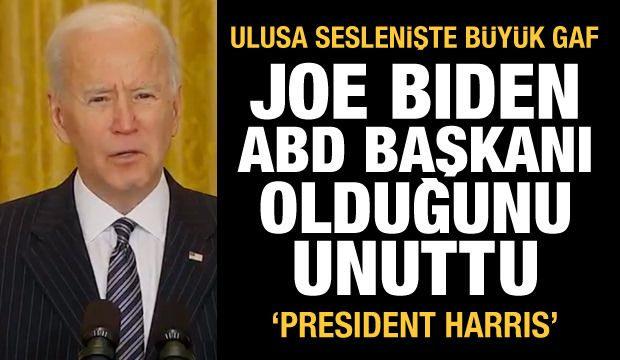 Biden'ın muhabirlere doğru 'hayır' diye bağırdığı duyuldu. İngiliz Daily Mail gazetesi bu gelişmeyi 'Biden'dan U dönüşü' başlığı ile duyurdu.

İşgalden kaçan Ukraynalı mültecilerle de Polonya'nın başkentinde bir araya gelen Biden burada Rusya lideri Putin için "kasap" ifadesini kullanmıştı.

BİDEN KONUŞURKEN NATO SINIRINA İKİ FÜZE

Rus güçleri ise ABD Başkanı Joe Biden'ın temaslarda bulunduğu Polonya'ya 80 km mesafedeki Ukrayna'nın Lviv şehrine hava saldırısı düzenlemişti.

KAYNAK: YENİ ŞAFAK

33.
DAEŞ Filistin'den başka gidecek yer bulamadı mı?
30.03.2022
Bitti denilen DAEŞ terör örgütü Filistin'de ortaya çıktı.
2 İsrailliyi öldürdüler.
Umm Fahm kentinde örgüt evi kurdukları iddia edildi.
4 yıl önce DAEŞ'in tehdit ettiği Hamas ise DAEŞ'in üslendiği saldırıdan sonra kutlama mesajı yayınladı.

Negev'de İbrahim Anlaşması adı verilen Trump dönemindeki İsrail ile Arap ülkeleri normalleşmesinin devamı niteliğinde üst düzey bir toplantı yapıldı.
ABD, BAE, Fas, Bahreyn ve Mısır dışişleri bakanları İsrail öncülüğünde bir araya geldi.
Bu toplantı öncesinde Hadera kentinde silahlı bir saldırı gerçekleştirildi.

Saldırıda 2 İsrailli polis öldü.
Ölen polislerden biri Fransız asıllı İsrail vatandaşı diğeri ise Dürzi Arap asıllı bir İsrail vatandaşıydı.

Saldırıyı gerçekleştirenlerin ise Umm Fahm kentinden oldukları ortaya çıktı.
Umm Fahm  İsrail haritasında kalıyor ve bir İsrail şehri olarak geçiyor.
Ama orası Filistinlilerin şehri.
İsrail vatandaşı olan Filistinlilerin çoğunlukta olduğu bir yer burası.
Mansur Abbas gibi İsrail pasaportlu Filistinlilerden olan İslami Hareketin lideri Şeyh Raed Salah'ın uzun yıllar belediye başkanlığını yaptığı şehir.

İşte bu şehirde 2 Filistinli, DAEŞ terör örgütünün hücre evini kurmuş.
Negev'deki üst düzey zirvenin olduğu gün Hadera kentindeki saldırıyı gerçekleştirdiler.

Bu saldırıyı DAEŞ terör örgütü üslendi, maalesef.
Saldırıdan sonra ise Hamas hareketi, bir kutlama mesajı yayınladı.

DAEŞ 2018 Ocak ayında Hamas'ı tehdit etmiş, DAEŞ teröristleri Gazze'yi Hamas'tan temizleyeceklerini söylemişti.

Bugün gelinen noktada ise DAEŞ Filistinlilerden bir ekip kurup, saldırı gerçekleştiriyor ve Hamas da bu saldırıyı kutluyor.

DAEŞ'in adı daha önce de Filistin direnişine karıştırılmıştı.
2016'da Netanyahu bu tarz iddiaları sıkça gündeme getiriyordu.
Filistin ise top yekun bu yalana karşı çıkıp, DAEŞ konusundaki iftiraları bertaraf etmişti.

Bugün de aynısının yapılması lazım.
Hadera'daki saldırının DAEŞ ile bir alakası yoksa bu iddia Siyonistler tarafından ortaya atılmış ve Filistin davasını lekelemek için yapılmış bir algı operasyonuysa, Filistinli tüm direniş gruplarının bunu haykırması gerek. Hepsinin bir ağızdan "DAEŞ yalanını bizzat İsrail uydurmuştur, bunu reddediyoruz" demesi gerek.

Direniş Filistin için çok önemlidir.
Direniş Filistin için vaz geçilmezdir.
Direniş her zaman olmalıdır.
Direnişin Hamas'ı, El Fetih'i, Halk Kurtuluş Cephesi yoktur.
Tüm Filistinliler direnişin parçasıdır.
Ama Filistin adına direnişi, DAEŞ gibi küresel bir terör örgüt yapmamalıdır.
Filistin direnişine DAEŞ bulaştırılmamalıdır.
Bu İsrail'in ekmeğine yağ sürecektir, Filistin davasını ise bitirme noktasına getirecektir.
DAEŞ terör örgütünün sızdığı bir Filistin direnişi karşısında Filistin halkı hiçbir şey elde edemeyeceği gibi daha beter zararlar görecektir ve maalesef DAEŞ'li bir denklemde kazanan İsrail olacaktır.

"ΕΛΛΗΝΑΣ"

-/-

ΥΓ. 

"ΑΓΓΕΛΟΙ"!

1. ΣΤΗΣ "ΝΤΑΙΖΗΣ" ΤΟ ΜΑΓΑΖΙ, ΣΤΙΣ 05-04-2022 (ΩΡΑ 20:00)

2. ΟΙ ΚΩΔ. (ΑΠΡΙΛΙΟΥ) ΘΑ ΙΣΧΥΣΟΥΝ ΑΠΟ ΤΙΣ 02-04-2022. ΑΠΟ ΤΙΣ 19-04-2022 (ΑΓΙΟΥ ΡΑΦΑΗΛ), ΑΛΛΑΖΟΥΝ ΚΑΙ ΠΑΛΙ! ΕΦΑΡΜΟΖΟΥΜΕ ΚΩΔ. ΣΕΛ. ΙΙΙ!

3. ΟΙ ΚΩΔ. (ΑΠΡΙΛΙΟΥ) ΓΙΑ ΤΟΥΣ "ΑΓΓΕΛΟΥΣ" ΣΤΗΝ ΤΟΥΡΚΙΑ, ΙΣΧΥΟΥΝ ΚΑΝΟΝΙΚΑ (ΟΙ ΝΕΟΙ) ΑΠΟ 01-004-2022! (ΑΥΤΟΝ ΤΟΝ ΜΗΝΑ ΥΠΑΡΧΟΥΝ 3 ΔΟΚΙΜΕΣ)!

4. ΟΙ "ΑΓΓΕΛΟΙ" ΣΤΗΝ ΑΛΒΑΝΙΑ, ΓΥΡΙΖΟΥΝ ΓΙΑ ΣΥΣΚΕΨΗ ΚΑΙ ΘΑ ΠΑΡΑΜΕΙΝΟΥΝ ΕΚΕΙ ΜΟΝΟΝ ΟΙ "ΣΥΝΔΕΣΜΟΙ"!

5. Ο "ΛΑΜΟΓΙΑΣ" ΣΤΟ (Ν), ΜΕ "COVID-19"!.. ΠΡΟΣΕΥΧΗ ΟΛΟΙ ΣΑΣ!..

6. ΟΛΟΙ ΝΑ ΠΑΤΕ ΣΤΟΝ "ΑΚΑΘΙΣΤΟ"  ΤΗΝ ΑΛΛΗ ΠΑΡΑΣΚΕΥΗ (08-04-2022)!..

7. ΝΥΝ ΥΠΕΡ ΠΑΝΤΩΝ ΚΑΙ… ΠΑΣΩΝ, ΕΛΛΑΣ!

-/-