1. 
Ο αυτοαποκαλούμενος «Πρόεδρος της Τσαμουριάς», Φεστίμ Λατό, φέρεται να δολοφονήθηκε στην Ολλανδία.
Οι φίλοι του αναφέρουν ότι σκοτώθηκε από τις ελληνικές μυστικές υπηρεσίες.
Επίσης, τα αλβανόφωνα μέσα ενημέρωσης αναφέρουν ότι ο Λατό εκτελέστηκε μυστηριωδώς.
Στο προφίλ του στο "Facebook", πολλοί από τους φίλους του εκφράζουν τα συλλυπητήρια τους στην οικογένειά του και «στο αλβανικό έθνος για αυτήν τη μεγάλη απώλεια».
Ο θάνατος του Φεστίμ Λατό είναι «ύποπτος» διότι, όπως γράφουν αλβανικά ΜΜΕ και αναδημοσιεύει το "Βαλκανικό Περισκόπιο", έγινε με μυστηριώδη τρόπο και ακόμη δεν είναι γνωστό ποιός είναι ο δράστης.
Επίσης, δεν υπάρχουν πληροφορίες για αυτό το γεγονός.
Η ολλανδική Αστυνομία ανακοίνωσε το συμβάν στην οικογένεια του Λατό στην Αυλώνα.
Όπως αναφέρθηκε, η δολοφονία θα μπορούσε να γίνει για πολιτικούς λόγους.
Ωστόσο, δεν υπάρχουν επίσημες πληροφορίες από την αλβανική Αστυνομία για τη δολοφονία του.
Οι συγγενείς και φίλοι εξακολουθούν να εκφράζουν συλλυπητήρια για την απώλεια του στην ιστοσελίδα του στο "Facebook", γράφει η "Balkan Web".
Από την άλλη, η ιστοσελίδα "albeu.com" αναφέρει ότι ο Φεστίμ Λατό είχε προσκαλέσει στο σπίτι του δύο άτομα για καφέ και όταν βγήκε στο κατώφλι του σπιτιού του να τους υποδεχθεί πυροβολήθηκε και πέθανε ακαριαία.
2. Παρακάτω, η Σύμμαχος των Η.Π.Α. και μέλος του ΝΑΤΟ, Τουρκία!
3.
Τους έπιασαν «επί το έργον» στην

Εύβοια

!

Εμπρηστές

προσπαθούσαν να βάλουν φωτιά σε δασική περιοχή
Εμπρηστές που σκόπευαν να βάλουν φωτιά κοντά σε δασική περιοχή με διάσπαρτους οικισμούς πρόλαβαν Αστυνομία και Πυροσβεστική, με την πολύτιμη βοήθεια ενός 46χρονου φύλακα.
Συγκεκριμένα το πρωί της Κυριακής, 21-07-2019, ο άνθρωπος που είναι επιφορτισμένος για την ασφάλεια ως ιδιώτης, των οικισμών Σκροπονερίων και Βουλευτικών στον Δήμο Ανθηδώνος παρατήρησε ένα λευκό φορτηγάκι άνευ διακριτικών και πινακίδων, να κινείται ύποπτα στην περιοχή.
Σύμφωνα με τη μαρτυρία του, δύο άτομα που επέβαιναν σε αυτό εναπόθεσαν στο πρανές μία χάρτινη συσκευασία. "Εν συνεχεία" και στη θέα του φύλακα, τα άτομα μπήκαν βιαστικά στο φορτηγάκι και εξαφανίστηκαν προς άγνωστη κατεύθυνση.
Στο σημείο έφτασαν γρήγορα η Άμεση Δράση από τη Χαλκίδα και η Πυροσβεστική Υπηρεσία Θήβας, διαπιστώνοντας ότι εντός της συσκευασίας υπήρχε ένα αντικουνουπικό σπιράλ το γνωστό φιδάκι, στο οποίο είχαν προσαρτήσει με αυτοκόλλητη ταινία τέσσερα σπίρτα και γύρω από αυτό ήταν εμποτισμένο με εύφλεκτο υγρό, πιθανόν παραφινέλαιο, χαρτί υγείας!
Η Υπηρεσία της Πυροσβεστικής της Θήβας, ανέλαβε την προανάκριση μιας υπόθεσης που δείχνει ότι υπάρχει οργανωμένο σχέδιο εμπρησμού της περιοχής.
Τόσο ο αριθμός των ατόμων που συμμετείχαν μαρτυρά ότι δεν πρόκειται για απλά έναν τρελό που θέλει «να βλέπει τους πυροσβέστες και τα πυροσβεστικά να τρέχουν», όσο και η επιμέλεια ενός τόσο απλού όσο κι επικίνδυνου εμπρηστικού μηχανισμού, δείχνει ότι υπάρχει γενικότερο σχέδιο καταστροφής των συγκεκριμένων περιοχών.
4.

 "

Rusya" 'nın robot askerinin görev yeri belli oldu
ntv.com.tr
Rusya'da üretilen robot asker 

FEDOR

'un 

görev yeri

belli oldu
Rusya "Federal Uzay Ajansı" ("Ros – cosmos") Başkanı 

Dmitriy Rogozin

, Rus kozmonotların insan benzeri robot FEDOR ile yapacakları çalışmanın Rusya'nın derin uzayı araştırma yolundaki ilk adımı olacağını belirtti. 
 

Robot, "Android Technics ve Advanced Rsearch Fund" firmaları tarafından geliştirilen FEDOR geçtiğimiz dönemde yayınlanan videolarında iki tabancayı etkileyici bir doğruluk payıyla kullanabiliyordu.
6.
Ποινική δίωξη στο ηγετικό στέλεχος του

"

Ρουβίκωνα" από τον εισαγγελέα
Ποινική δίωξη για αδικήματα σε βαθμό πλημμελήματος άσκησε ο εισαγγελέας σε βάρος φερόμενου ως ηγετικού μέλους της ομάδας «Ρουβίκωνας» που συνελήφθη χθες το απόγευμα.
Η δίωξη που ασκήθηκε, περιλαμβάνει το αδίκημα της διέγερσης σε διάπραξη εγκλημάτων που σχετίζεται με αναρτήσεις του κατηγορούμενου στα μέσα κοινωνικής δικτύωσης, και αυτό της ηθικής αυτουργίας σε φθορά ξένης ιδιοκτησίας, για την επίθεση με μπογιές στο κτίριο του ΣΕΒ. Ο κατηγορούμενος παραπέμφθηκε για να δικαστεί στο αυτόφωρο.
7.
Τα αρχαιολογικά ευρήματα που «έθαψαν» οι Σκοπιανοί, διότι αποδεικνύουν ότι Μακεδόνες είναι μόνο οι

Έλληνες

!
Σκόπια: Η κυβέρνηση του πρώην πρωθυπουργού, Νίκολα Γκρούεφσκι δεν έδειξε ποτέ ενδιαφέρον, την εποχή που εξουσίαζε, να ερευνήσει περαιτέρω τον αρχαιολογικό χώρο στο Ισάρ Μαβρίντσι (όπου εντοπίζεται η αρχαία μακεδονική πόλη ΙΔΟΜΕΝΑΙ).
Μόνο ένα ενδιαφέρον υπήρξε από τον τότε αρχαιολόγο Πάσκο Κούζμαν, και αυτό, για τη νεκρόπολη, ότι μπορεί να κρύβει τον τάφο του …Μεγάλου Αλεξάνδρου, τίποτε άλλο…
Η περιοχή βρίθει από ελληνικές επιγραφές και εκείνο το μάρμαρο με την επιγραφή «ΜΑΚΕΔΟΝΙΑΡΧΩΝ» έχει μια σημασία που δεν είναι γνωστή σε εμάς, γράφει το σλαβικό Denesen.mk.
Αλλά ας δούμε αυτόν τον αρχαιολογικό χώρο που αφέθηκε στην τύχη του, εξαιτίας του ότι δεν 'ενδυνάμωνε' την ιδεολογία του Γκρούεφσκι, περί «μακεδονικής εθνότητας».
Πηγή:Βαλκανικό Περισκόπιο
8. 
US envoy Jason Greenblatt, left, shakes hands with PM Benjamin Netanyahu.(Matty Stern/US Embassy)
US Envoy: Israel is the Victim, Not the Offender
Calling Judea and Samaria "occupied territory" does not help resolve the conflict, Jason Greenblatt told PBS.
By United With Israel Staff 
U.S. Special Representative for International Relations Jason Greenblatt has again come to Israel's defense, rejecting old notions of Israel as an occupier responsible for the victimization of the Palestinian people.
Asked what "responsibility the Israelis bear for the current state of affairs in the Middle East," Greenblatt told interviewer Judy Woodruff:
"I think that Israel is actually more the victim than the party that's responsible," adding that "from the moment of its formation, they were attacked multiple times. They continue to be attacked with terrorism. So I'm not sure I understand the premise of the question."
"I think that they're trying their best to succeed," said the senior official. "They have actually succeeded in many ways, especially economically, under very, very trying circumstances."
Woodruff persisted, asking: "You don't see mistakes they have made, places where they have overstepped their authority?"
The envoy stood his ground: "I think Israel is doing the best that it possibly can under very challenging circumstances."
He then began rejecting the usage of terms such as "settlements" to describe Israeli communities located in territories captured by the Jewish State in the 1967 war, saying "it's a pejorative term. I use the term neighborhoods and cities."
Greenblatt also referred to the West Bank by its biblical name, Judea and Samaria, and countered the argument that the territories are "occupied" by Israel.
"I would argue that the land is disputed. It needs to be resolved in the context of direct negotiations between the parties. Calling it occupied territory does not help resolve the conflict," the Trump adviser told PBS.
Asked about when the U.S. political plan for Israel and the Palestinians would be announced, Greenblatt replied: "The president will make his decision soon."
He explained that "it's no secret that, when the Israelis had to go to a second election, that sort of threw us off a little bit.
"We haven't yet decided whether we release the plan before or after the Israeli elections, if it's after the Israeli elections, before or after the government is formed. We're still evaluating that," said Greenblatt.
He bemoaned the fact that Palestinians with whom he meets are afraid to reveal their identity. "I meet countless Palestinians here in the region," the American envoy told PBS.
"They know I'm very active on Twitter. And no matter how great the meeting goes — and almost all of them are great, even if they are tough discussions about U.S. policy — they always plead with me when I leave: 'Please do not tweet about our meeting. Please do not tell who you met with,'" said Greenblatt.
"I have to respect that," he said. "They are afraid, and that's unfortunate."
9.
Hezbollah Deploys Forces Along Israel's Borders as Gulf Crisis Heats Up
Israel, US carry out successful test of Arrow-3 missile over Alaska
Danny Danon to Nasrallah: What you hide we shall find
The Israeli representative to the U.N, slammed Hezbollah leader in Arabic after the former denied Danon's claims the terror group is using the port of Beirut for military purposes.
Israeli satellite 'Amos-17' to be launched into space next week from Florida
GlobalSecurity.org | 300 N. Washington St. Suite B-100 Alexandria, VA 22314

Neo-Nazis, right-wing extremists vandalize Israeli embassy in Finland over the weekend, 15th time in the last year and a half.
Senate Intel Releases Election Security Findings in First Volume of Bipartisan Russia Report
"Today, Senate Select Committee on Intelligence Chairman Richard Burr (R-NC) and Vice Chairman Mark Warner (D-VA) released "Russian Efforts Against Election Infrastructure," the first volume in the Committee's bipartisan investigation into Russia's attempts to interfere with the 2016 U.S. elections." …
China's National Defense in the New Era The State Council Information Office of the People's Republic of China July 2019 First Edition 2019
ISBN 978-7-119-11925-0 © Foreign Languages Press Co. Ltd., Beijing, China, 2019 Published by Foreign Languages Press Co. Ltd.
China Releases Military White Paper, Disclosing Defense Spending
For the first time in four years, China's Ministry of National Defense on Wednesday released a white paper on the country's overall national defense strategy, disclosing that, before 2017, its military spending accounted for 1.28 percent of its GDP. …
Netanyahu: 'We want quiet but prepare for battle' 
US Energy Secretary Rick Perry, left, shakes hands with Prime Minister Benjamin Netanyahu. (Haim Zach / GPO)
'Without Israel, Entire Middle East Would Collapse,' Netanyahu Tells US Official
"Without Israel, the entire Middle East would collapse to the forces of Islamic radicalism," Netanyahu told US Energy Secretary Rick Perry.
By United With Israel Staff
Prime Minister Benjamin Netanyahu has declared that Israel is an "irreplaceable power."
Meeting in Jerusalem with the visiting U.S. Energy Secretary Rick Perry, the Israeli prime minister explained that "there is no other power within the region without whose presence and activity here, I would say, the region would collapse."
"Without Israel, without the things that we do and the things that we stand for and the things that we protect, I think the entire Middle East would collapse to the forces of Islamic radicalism."
The prime minister stated that he had just met with a visiting delegation of journalists from Arab countries, who talked about "how so many in the Arab world want to have peace with Israel, normalization with Israel, want to come to Israel. They're not always free to express it, and there's always opposition from those who want to take us back, but they expressed that desire."
On the matter of the U.S. energy secretary's visit, a joint statement released by Perry and his Israeli counterpart, Yuval Steinitz, said that they are "committed to continuing the positive energy partnership between our two countries" such as gas projects in the Mediterranean Sea and "advancing energy security through cybersecurity collaboration, information sharing, and training in cybersecurity,"
They spoke of "utilizing clean energy technologies and resources to enhance our security, peace, and prosperity, and that of our partners," according to the joint statement.
"The special bond between the United States and Israel is stronger than ever under the leadership of @realDonaldTrump and @IsraeliPM @Netanyahu," Perry tweeted.
He also wrote that he had "a productive meeting…with Israeli Minister of Foreign Affairs @Israel_katz on cybersecurity cooperation and regional challenges and opportunities" and toured the historic City of David in Jerusalem, saying that the "excavation and preservation of this historic place is awe-inspiring."
11. Israeli ambassador secretly flew to Alaska to coordinate strategy against Iran
Israeli Ambassador to the US Ron Dermer (Facebook)
Dermer's trip to Iran marked "a significant upgrade in security coordination with the U.S. against Iran," according to a Channel 13 news report.
By World Israel News Staff
Amid growing tensions between the U.S. and Iran, Ron Dermer, Israel's Ambassador to Washington, traveled to Alaska last week to discuss enhanced coordination and strategy, Israel's Channel 13 News reported on Friday.
The trip marked "a significant upgrade in Israeli security coordination with the U.S. against Iran," the report said.
Additional details have been barred from publication, the report added, quoting unnamed Israeli sources.
Tehran on Wednesday successfully test-fired a medium-range ballistic missilewhich flew more than 600 miles from the southern part of the country to an area outside Tehran, in the north, a U.S. official told Fox News.
Iran announced that it was enriching uranium above the level permitted by the 2015 nuclear deal due to what it said was a lack of European action to save the pact after U.S. President Donald Trump pulled out in 2018 and reimposed sanctions on the Islamic Republic.
Iran has also taken to using target faces with pictures of Netanyahu and Trump for their training exercises.
Earlier this week, Iran announced that it had arrested 17 Iranian nationals allegedly recruited by the CIA to spy on the country's nuclear and military sites, to which President Donald Trump responded that the claim had "zero truth."
Last week, the Iran Revolutionary Guard shot down an American drone. "Iran made a very big mistake," Trump warned.
Prime Minister Benjamin Netanyahu also issued a statement on the incident, commenting, "In the last 24 hours, Iran has intensified its aggression against the United States and against all of us. And I repeat my call for all peace-loving countries to stand by the United States in its effort to stop the Iranians' aggression. Israel stands by the United States on this."
Speaking to reporters on Monday, Trump indicated that the U.S. was "ready for the absolute worst."
"Frankly, it's getting harder for me to want to make a deal with Iran because they behave very badly.  They're saying bad things," Trump said.
"We are very geared up," he added, noting Iran is "really the number-one state of terror in the world."
12. 
Key US Base at Risk as Turkish-US Tensions Escalate
By Dorian Jones July 25, 2019
With the United States mulling sanctions over Turkey's recent procurement of Russian missiles, Ankara is warning that America's use of a critical military air base could be at risk.
The U.S.'s decades-long use of Incirlik Air Base is seen as not only of vital military importance, but underscores the strategic relationship between the two NATO allies.
"We are currently running the process [of retaliatory measures], whether it's Incirlik, Kurecik [U.S. radar base in Turkey] or other issues," Turkish Foreign Minister Mevlut Cavusoglu warned Washington this week, in the latest ratcheting up of bilateral tensions.
"If America has very negative steps toward us," he added, "if there are sanctions or further steps, we will have answers to America."
Last month, Turkish President Recep Tayyip Erdogan reportedly made a similar threat over Incirlik's use, in his meeting with President Donald Trump in June on the sidelines of the G-20 economic summit in Osaka, Japan.
This month's delivery of Russia's S-400 missile system to Turkey violates the U.S.'s Countering America's Adversaries Through Sanctions Act, or CAATSA, which prohibits major purchases of Russian military equipment. Under CAATSA, Ankara could face significant financial and economic sanctions. The S-400 purchase has already resulted in Turkey's exclusion from buying America's latest F-35 fighter jet. U.S. officials believe Turkey's decision to use the Russian advanced radar technology could compromise NATO's military systems in the country. The F-35 is NATO's newest stealth fighter jet.
Analysts say Ankara has always viewed America's use of Incirlik as significant leverage at times of bilateral tension. As far back as the Cold War, the vast air base located close to the Syrian frontier has been vital to U.S. strategic interests. According to nuclear watchdogs, as many as 50 nuclear weapons are stored at Incirlik.
American forces continue to use Incirlik in the war against the Islamic State terror group in both Iraq and Syria, as well as being an important logistics hub. But analysts say the importance of Incirlik extends far beyond military interests.
"The military component of Turkey's anchorage in the West is very significant. In this regard, Incirlik has been one of the backbones of this relationship with the West," said Galip Dalay, a visiting scholar at Department of Politics and International Relations at Oxford University. Dalay is also a research director of the Istanbul-based Middle East research group Al Sharq Forum.
"If the Incirlik use is terminated, that would definitely create further discussion, over the future of Turkey's U.S. relationship and Turkey's place in NATO in general," he added. "In this regard, the symbolism of Incirlik is far more important than its military utility, although this is very important in terms of the war on terror in Syria and Iraq."
U.S. sanctions
Ankara in the past has threatened Washington over Incirlik's use. Onerous restrictions on its use by American planes have occasionally been imposed, but the base has remained open even at times of high diplomatic tension. Ankara again is looking to a diplomatic resolution.
"Ankara's calculation was built on the fact that all our strategy is built around the authority of Donald Trump, and until now it has worked," said former senior Turkish diplomat Aydin Selcen, referring to the U.S. president. "Trump can delay CAATSA sanctions; this is what the calculation is by Ankara."
Trump has voiced his opposition to imposing sanctions on Turkey. The U.S. president has acknowledged he has developed a good working relationship with Erdogan; however, Trump is facing growing pressure from Congress with bipartisan support for the imposition of sanctions on Turkey.
If Washington were to follow through on sanctions, then America's presence at Incirlik could be at risk. "One thing right now we've learned that most of the things we thought were bluffs turned out to be the case," said Dalay.
"The purchase of S-400 – many analysts in [Washington] D.C. thought this was just a negotiating tactic, but it became clear Turkey meant it. I think many things are possible. In this regard, Incirlik [closure] is a possibility if we witness further escalation if the U.S. imposes hard CAATSA sanctions. Anything is possible."
Alternative bases
The Pentagon, however, could be taking steps to end its dependence on Incirlik, given that Turkish-U.S. relations have been strained for many years, going back to the U.S.-led invasion of Iraq. The U.S. recently spent $150 million, enhancing the Muwaffaq Salti Air Base in Jordan. Such measures could be a sign of a broader strategic shift.
"From what I understand, they [U.S.] are investing heavily in other bases," said international relations expert Soli Ozel of Istanbul's Kadir Has University. "And maybe no single base can fulfill the function of Incirlik, but maybe a combination of bases can substitute for Incirlik."
"Since 1992, Turkey created a lot of resistance over the use of Incirlik," he added. "At some point, the Americans may have started to seek alternatives and maybe now are close to finding alternatives. Which means Incirlik will no longer be the trump card that it used to be for Ankara."
Some observers have described Incirlik as the glue that helps bind the two allies together.
"If the Americans pull out of Incirlik, then the Americans are sincere to create trouble for Turkey," said international relations professor Huseyin Bagci of Ankara's Middle East Technical University. "Then I would really worry for the future of this relationship."
13.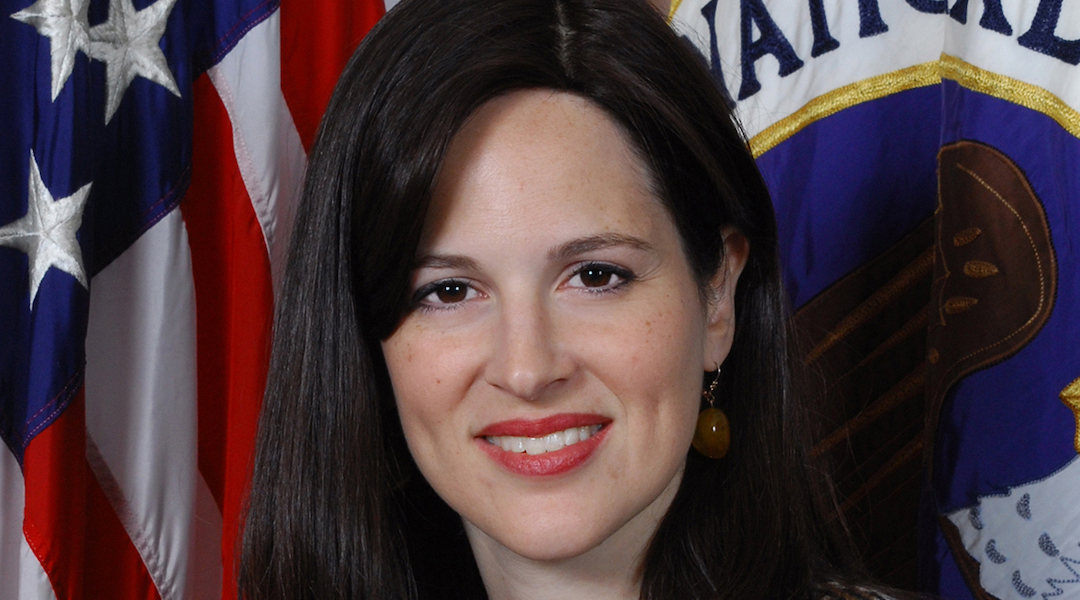 07-25-19
Orthodox Jewish woman to head National Security Agency's new cybersecurity section
JTA – An Orthodox Jewish woman has been tapped to head the National Security Agency s new Cybersecurity Directorate.
Anne Neuberger of Baltimore has worked at the NSA for the past decade. She helped establish the U.S. Cyber Command and worked as chief risk officer, where she led the agency s election security efforts for the 2018 midterms. She currently is an assistant deputy director the agency.
She previously was the deputy chief management officer at the U.S. Navy and worked for the secretary of defense.
Neuberger, 43, also known as Chani, is from the heavily Jewish Brooklyn, New York, neighborhood of Borough Park, where she attended the Bais Yaakov Jewish day school for girls, according to the Yeshiva World News. She is a graduate of Touro College in New York and Columbia business school, and worked in the White House Fellows program.
Neuberger told The Wall Street Journal that the directorate will more actively use signals intelligence gleaned from expanded operations against adversaries. As part of its mission, the directorate will work to protect the U.S. from foreign threats by sharing insight into specific cyber threats with other federal agencies as well as the private sector.
She will be one of the highest-ranking women at the NSA since Ann Caracristi was named deputy director in 1980, according to the newspaper. Neuberger will report to the agency s head, Gen. Paul Nakasone.
(Photo – NSA)
14. 
US energy secretary Rick Perry signs cooperation deal in Israel
US Energy Secretary Rick Perry (L) and his Israeli counterpart Yuval Steinitz discuss cooperation in Jerusalem. (US Embassy in Israel)
"The shared energy and technology goals of our countries remain a priority for the United States," Rick Perry tweeted.
By Batya Jerenberg, World Israel News
Together with his Israeli counterpart, U.S. Secretary of Energy Rick Perry officially launched a new center Monday that will help fund the joint research of Israeli and American companies and academic institutions in various energy fields to the tune of $16 million.
The U.S.-Israel Center of Excellence in Energy, Engineering and Water Technology was initially announced in April, with the aim of developing innovative technologies in the areas of fossil fuels, energy storage, cybersecurity for energy infrastructure, and the "energy-water nexus."
Perry took the opportunity of his first official visit to Israel and meeting with Minister of Energy Yuval Steinitz to formally publicize the center's opening and put a call out for proposals from Israeli and American entities to compete for the funding that is to lead to practical commercial applications.
The Energy Center, as it is being called, will be run through the energy program of BIRD – the Binational Industrial Research and Development Foundation. BIRD has been providing funding for cooperative ventures between Israeli and American companies and institutions in many technology sectors, as well as agriculture, communications, and life sciences, for over 40 years.
In a tweet following the announcement, Perry said, "The shared energy and technology goals of our countries remain a priority for the United States. The continued success of the BIRD Energy program and launch of the U.S.-Israel Center of Excellence in Energy, Engineering, and Water Technology will bring our research enterprises even closer together."
The two energy czars also signed a cooperation agreement to enhance cybersecurity collaboration in the energy field and improve investment and open markets for Eastern Mediterranean gas.
The recent massive natural gas findings off the coasts of Israel, Egypt and Cyprus led to the establishment in January of the Eastern Mediterranean Gas Forum (EMGF) by these countries, joined by Greece, Jordan and the Palestinian Authority. Its purpose is to develop a regional market for this energy source by building pipelines and making use of local LNG (liquid natural gas) export infrastructure.
Perry continued his tour by visiting energy facilities in Ashdod Tuesday, including the American Noble gas exploration company, which is a partner with Israeli Yitzchak Tshuva in the huge Leviathan gas field.
He called the Noble business "a great example of U.S. technology, a U.S. company working in Israel. It's my hope that this is just the first chapter of a very long story of further American investment in Israel's energy sector."
Perry will continue on to Cairo with Steinitz on Tuesday to attend the second meeting of the EMGF.
15. Boris Johnson, self-described 'passionate Zionist,' to become British leader
Boris Johnson speaks after being announced as the new leader of the Conservative Party in London, July 23, 2019 (AP/Frank Augstein)
Boris Johnson defeated Jeremy Hunt in a Conservative party vote for premier to replace Theresa May.By Associated Press and World Israel News StaffBrexit hardliner Boris Johnson won the contest to lead Britain's governing Conservative Party on Tuesday and will become the country's next prime minister, tasked with fulfilling his promise to lead the U.K. out of the European Union "come what may."

He defeated his rival Jeremy Hunt overwhelmingly in a vote of Conservative Party members and will be installed as prime minister in a formal handover from Theresa May on Wednesday.

The victory is a triumph for 55-year-old Johnson, an ambitious but erratic politician whose political career has veered between periods in high office and spells on the sidelines.

Johnson has vowed that Britain will quit the European Union on the scheduled date of Oct. 31 even if it means leaving without a divorce deal. But he faces a rocky ride from a Parliament determined to prevent him from taking the U.K. out of the 28-nation bloc without a withdrawal agreement.

May stepped down after Britain's Parliament repeatedly rejected the withdrawal agreement she struck with the 28-nation bloc. Johnson insists he can get the EU to renegotiate — something the bloc insists it will not do.

If not, he says Britain must leave the EU on Halloween, "do or die."

In a recent interview with the U.K.'s Jewish News, Johnson said that he is a "passionate Zionist" and that "wild horses wouldn't keep me away" from visiting the Jewish State as British premier.
16.

Turkey warns it will retaliate if US imposes sanctions over S-400s
Parts of the S-400 air defense systems are unloaded from a Russian transport aircraft at Murted military airport in Ankara, Turkey, Friday, July 12, 2019. (AP via Turkish Defense Ministry)
Turkey's foreign minister said his country would take action against the U.S. in the event of sanctions.By World Israel News StaffTurkey will retaliate if the U.S. follows through with its threat to impose sanctions over Ankara's acquisition of Russia's S-400 air defense system, its foreign minister said on Monday, according to Reuters.

"If the United States portrays an adversarial attitude towards us, we will take retaliatory measures, as we've told them. This is not a threat or a bluff," Foreign Minister Mevlut Cavusoglu told broadcaster TGRT Haber, Reuters reported.

"We are not a country that will bow down to those who show a animosity towards Turkey," he said, reiterating a threat of retaliation that Turkey made last month.

The first shipment of S-400s arrived in Turkey loaded onto three planes on July 12 at the Murted Air Base near the capital of Ankara. More deliveries were on the way, the Defense Minister said at the time.

Turkey ignored U.S. warnings to pull back from the deal — reportedly costing more than $2 billion. The Trump administration said Turkey would face economic sanctions under the Countering America's Adversaries Through Sanctions Act if it went ahead with the purchase.

After Turkey ignored these warnings, the U.S. promptly cancelled Turkey's participation in its program to produce high-tech F-35 fighter jets.

According to a report by the TASS news agency, Turkey might end up making components of the S-400 instead. TASS reports that Sergei Chemezov, head of Russia's Rostec state conglomerate, said that Russia and Turkey were discussing the possibility, said the Reuters report.
17.

ON TO VISIT ISRAEL IN JAN. TO MARK 75 YEARS SINCE AUSCHWITZ LIBERATION
The Post has learned that a major, unnamed donor has been enlisted to make the event possible.
JULY 22, 2019
Yad Vashem is organizing a major event in January that aspires to bring a number of world leaders, including US President Donald Trump and French President Emmanuel Macron, to Jerusalem in commemoration of the 75th anniversary of the liberation of Auschwitz.
The Jerusalem Post has learned that leaders would arrive in Israel on January 26, spend one night here, and take part in the World Holocaust Forum at Yad Vashem the following day.
In addition to Trump and Macron, German Chancellor Angela Merkel will also be invited, as will the to-be-determined British prime minister. Canadian Prime Minister Justin Trudeau might also participate.
It is not clear whether Russian President Vladimir Putin will be involved. Earlier this month, Putin – during a conversation with Prime Minister Benjamin Netanyahu – invited Netanyahu to take part in a ceremony in Moscow next May, commemorating the 75th anniversary of the defeat of the Nazis.
If Macron does take part in the event, it would be his first visit here as French president. This would be Trump's second visit as president, and would come just days before the kick-off of the US primary election season, with the Iowa caucuses on February 3 and the New Hampshire primary eight days later.
The Post has learned that a major, unnamed donor has been enlisted to make the event possible.
President Reuven Rivlin alluded to the event in May during his speech at the official Holocaust Remembrance Day ceremony at Yad Vashem.
"With the rise in antisemitic voices, I have recently approached world leaders to invite them to an international conference that will be held here at Yad Vashem next January, to mark the 75th anniversary of the liberation of Auschwitz," he said. "Here in Jerusalem, together with presidents and heads of state, we will join forces in the uncompromising fight against antisemitism, xenophobia and Holocaust denial."
18.