Φίλοι μου!
"Πάμε" πάλι!
1.
Pompeo Says Israeli Settlements Aren't Illegal
Secretary of State Mike Pompeo announced on Nov. 18 that Israeli settlements in the West Bank aren't illegal, marking a shift in State Department policy.
Pompeo told reporters during a press briefing, "The establishment of Israeli civilian settlements in the West Bank is not, per se, inconsistent with international law." He later added, "that there will never be a judicial resolution to the conflict, and arguments about who is right and who is wrong as a matter of international law will not bring peace."
The Times of Israel noted that Pompeo's statement is a repudiation of a 1978 State Department legal opinion calling such settlements illegal. Israeli Prime Minister Benjamin Netanyahu's office called Pompeo's comments mark "an important policy that rights a historical wrong when the Trump administration clearly rejected the false claim that Israeli settlements in Judea and Samaria are inherently illegal under international law."
2.
3.
Netanyahu: Arab-backed government will be 'celebrated in Tehran, Ramallah

'
Israeli Prime Minister Benjamin Netanyahu delivers a joint statement with Steven Mnuchin during their meeting in Jerusalem, Monday, Oct. 28, 2019. (Ronen Zvulun/Pool Photo via AP)
By Aryeh Savir, TPS
Prime Minister Benjamin Netanyahu on Sunday night assailed the Blue and White party, his arch political rivals, for their apparent willingness to establish a minority government supported by the Arab Members of Knesset (MK), a development he said will be "celebrated in Tehran and Ramallah."
Netanyahu addressed an emergency event held by his Likud party in Tel Aviv "in a fateful moment for the State of Israel."
"Blue and White leaders Benny Gantz, Gabi Ashkenazi, and Boogie Ya'alon decided to form a minority government that will rely on the members of the Joint Arab List," he warned.
"Knesset Members of the Joint List support the terrorist organizations and call IDF soldiers murderers. They also want to prosecute IDF soldiers as war criminals. Benny Gantz, I tell you – they want to prosecute you as a war criminal. The same goes for Ashkenazi and Boogie Ya'alon," Netanyahu stated, referring to their roles as IDF chiefs of Staff. "What went through your brain?"
Netanyahu quoted Iran's Supreme Leader Ayatollah Ali Khamenei who said over the weekend that he does not want to destroy all the Jews but only the State of Israel, (ΠΕΡΙ ΑΥΤΟΥ ΑΚΡΙΒΩΣ ΠΡΟΚΕΙΤΑΙ, ΟΠΩΣ ΕΧΟΥΜΕ ΠΕΙ) and that the destruction of the Zionist regime meant that the Palestinians would elect their government and remove the Zionist government, in apparent support of a minority government supported by the Arab MKs.
"I tell you that such a minority government will be celebrated in Tehran, celebrated in Ramallah, it will be celebrated in Gaza. As they celebrate after every terrorist attack," he stated.
He underscored that he was not talking about all Arabs.
"Arabs can be Zionists and support the State of Israel," but he added, "[the Joint List] are not Zionists and do not support the State of Israel. Being dependent on them at all times, and especially at this time, is a huge danger to the State of Israel, and it is an unparalleled crisis in the history of the state," he declared.
While the prospects of the establishment of such a government are slim, Netanyahu has launched a public campaign in recent days to counter such a possiblity.
4. 17-18-19 Νοε 2019
ΚΑΙΡΟΣ ΗΤΑΝ, ΕΙΔΙΚΑ ΜΕ ΤΟΝ… "ΠΕΡΙΕΡΓΟ" ΚΑΙ "ΑΠΙΘΑΝΟ" ΑΝΤΙ-ΣΗΜΙΤΗ ΚΟΡΜΠΙΝ.Soccer Superstar L. Messi Arrives in Israel, Defying Rockets and BDS Bullies
ΠΕΙΤΕ ΜΟΥ! ΕΙΝΑΙ ΠΟΤΕ ΔΥΝΑΤΟΝ, ΕΝΑΣ ΤΕΤΟΙΟΣ ΑΝΘΡΩΠΟΣ ΝΑ ΑΝΑΛΑΒΕΙ Π-Θ ΤΗΣ ΑΓΓΛΙΑΣ, ΜΕ Ο,ΤΙ ΑΥΤΟ ΘΑ ΣΗΜΑΙΝΕΙ ΚΥΡΙΩΣ ΓΙΑ ΤΗΝ ΑΓΓΛΙΑ; 
Pressure Mounts on Boris Johnson to Release Russian Meddling Report
A senior official from Britain's main opposition "Labour Party" says that leaks from a parliamentary report on Russian interference in British politics raises important questions about the fairness of next month's general election. …
ΒΛΕΠΕΤΕ ΟΤΙ ΟΙ ΑΡΙΣΤΕΡΟΙ "ΠΑΓΚΟΣΜΙΟΠΟΙΗΤΕΣ" ΑΚΟΛΟΥΘΟΥΝ ΚΑΙ ΣΤΗΝ ΑΓΓΛΙΑ ΤΗΝ ΤΑΚΤΙΚΗ ΠΟΥ ΑΚΟΛΟΥΘΗΘΗΚΕ ΚΑΙ ΣΤΙΣ Η.Π.Α. ΜΕ ΤΟΝ ΤΡΑΜΠ! ΔΗΛΑΔΗ, ΠΟΙΑ; ΔΗΛΑΔΗ, ΤΗΝ ΤΑΚΤΙΚΗ ΤΗΣ ΔΗΘΕΝ ΕΜΠΛΟΚΗΣ ΤΗΣ ΡΩΣΙΑΣ ΚΑΙ(!) ΣΤΙΣ ΒΡΕΤΑΝΙΚΕΣ ΕΚΛΟΓΕΣ, ΟΠΩΣ ΕΚΑΝΑΝ (ΚΑΙ ΤΟ ΣΥΝΕΧΙΖΟΥΝ ΑΚΟΜΑ ΣΤΙΣ Η.Π.Α. ΤΟ ΙΔΙΟ "ΠΑΡΑΜΥΘΙ" ΟΙ "ΔΗΜΟΚΡΑΤΙΚΟΙ") ΚΑΙ ΣΤΙΣ Η.Π.Α.!.. ΓΙ' ΑΥΤΟ ΚΑΙ ΖΗΤΗΣΕ Η ΧΙΛΑΡΥ ΚΛΙΝΤΟΝ ΑΠΟ ΤΗΝ ΑΓΓΛΙΚΗ Κ-Β ΝΑ "ΑΠΕΛΕΥΘΕΡΩΣΕΙ" ΤΗΝ ΑΝΑΦΟΡΑ ΓΙΑ ΤΗΝ ΡΩΣΙΑ! (ΣΑΣ ΠΑΡΟΥΣΙΑΣΑ ΠΡΟΣΦΑΤΑ ΣΧΕΤΙΚΟ ΑΡΘΡΟ)!..
US Embassy in Jerusalem issues travel warning over settlements announcement
5. 
New Right leader says gap closing between Liberman and religious MKs
New Right leader

Ayelet Shaked

(Flash90/Olivier Fitoussi)
ΣΑΣ ΕΧΟΥΜΕ ΓΡΑΨΕΙ ΓΙΑ ΤΗΝ Κα Αγιελέτ Σέϊκντ, λέγοντάς σας πως είναι -ΜΑΛΛΟΝ- το μέλλον του

ΙΣΡΑΗΛ!
By World Israel News Staff 
New Right leader MK Ayelet Shaked says that she believes that Israel Beiteinu, which has waged a campaign against religious coercion, and religious parties can find a way to reconcile their differences.
"I think that in the next few days, a way will be found for progress between Liberman and the Haredim," she said, in an interview with the Arutz 7 news website, referring to Israel Beiteinu leader MK Avigdor Liberman and the Haredi ultra-Orthodox parties.
"As I see it, the differences between them can be bridged. It is just a matter of choice, and of goodwill between the two sides," said Shaked, a former justice minister.
"There is no reason at this time to attack Liberman; instead he should be seen as a partner. From the beginning, I believed that it's the right way and I made great efforts in this regard," said the New Right leader, as quoted by Arutz 7.
Shaked also said that she has a ready-made plan to form a right-wing coalition that can be implemented right away.
"I prepared a very comprehensive plan and passed it on to the relevant parties," she said, while cautioning that if it were to "be discussed in the media, it would end up going nowhere. So at this point, I'm keeping it under wraps,"  Shaked added.
Her softer stance toward Liberman is seen as a big shift from her previous position when she charged, in October for example, that
Liberman needs to get his act together and " act maturely."
Speaking then on Kol Barama Radio, Shaked charged that "if Liberman doesn't return to the Right and join us, the other option is a government with [center-left] Blue and White."
Liberman has insisted since the September elections that there could only be a "unity" parliamentary coalition of Prime Minister Benjamin Netanyahu's Likud party, the Blue and White faction led by MK Benny Gantz, and his own party, with the Haredim kept out of the government. Liberman has also vowed to pass a string of laws that would upend the religious status quo in Israel.
He has traditionally been viewed as a member of the right-wing political bloc on issues relating to the Palestinian-Israeli conflict and publicly promoted a tough stand against Palestinian rocket fire, for example.
However, after the April Knesset election, he refused to join a right-wing government led by Netanyahu, protesting that "messianics" and Haredi "coercers" would rule the governing coalition.
6. 
Israel concerned that

"

Hamas" and

"

Islamic Jihad"

are warming ties!
Gazan terror organizations putting on a show of unity following last week's confrontation in which Islamic Jihad fought Israel alone.
By Batya Jerenberg, World Israel News
The gestures and conciliatory words between the two top terror organizations in the Gaza Strip have continued to grow warmer following last week's clash between the Palestinian Islamic Jihad (PIJ) and Israel, Hebrew media reported Monday.
Hamas political leader Ismail Haniyeh did not suffice with a phone call to PIJ Secretary-General Ziyad Nakhleh, during which he agreed to "deepening the civilian and military cooperation" between the groups. He also went to pay a condolence call on the family of Baha Abu Al-Ata, the top PIJ commander who was assassinated by Israel last week.
Hamas has ruled the Strip since 2007 when it overthrew the Palestinian Authority.
Hamas sat out the two-day barrage of hundreds of rockets launched by PIJ at Israel after the targeted killing, reportedly deeply angering Islamic Jihad, which has often acted against the stated wishes of Hamas to maintain relative quiet on the Gazan border with the Jewish State.
But on Friday, after Egypt and the U.N. had brokered a ceasefire, 
Hamas targeted Beer Sheva
 with a round of rockets, another possible sign of solidarity with its rival for power in the coastal enclave. After that launch, which Israel responded to by attacking Hamas targets in the Strip, Haniyeh hurried to share in the credit for fighting off the mutual Zionist enemy.
"Our victory in the last round," he stated, "is not determined by the number of rockets launched but specifically by Israel's paralysis during the escalation." He also made clear that "the round of fighting has ended but not the war."
A PIJ official quoted in The Jerusalem Post on Sunday also played up the unity message, calling Hamas and PIJ "brothers" who fight sometimes but whose relationship would not be "affected or weakened." Israel, said another official, would not succeed in its "malicious attempt to drive a wedge" between the organizations.
According to Brig. Gen. (res.) Yossi Kuperwasser, senior researcher in the Jerusalem Center for Public Affairs, the situation in Gaza is "quite fluid" right now.
Hamas "can't show that it's against launching rockets at Israel," he said in a Sunday interview on Kan Israeli public radio, but on the other hand, it very much wants to show that it is in control, he added.
"The ball is in Hamas' court," said Kuperwasser.
7. 
Iranian FM Javad Zarif, right, and EU Rep.

Federica Mogherini (ΠΟΤΕ ΘΑ ΦΥΓΕΙ Η Κα ΑΥΤΗ);
(AP/Brendan Smialowski, Pool)
Europe's Hypocrisy (ΑΠΟΛΥΤΩΣ):
Sanctions on Israel for Wine, But Not Iran for Nuclear Violations.
Netanyahu slammed a European court for going after Israeli winemakers in Judea and Samaria, while refusing to thwart Iran's race to obtain nuclear weapons.
By TPS
Prime Minister Benjamin Netanyahu blasted a ruling by the Court of Justice of the European Union (CJEU) which mandates that Israeli products coming from Judea, Samaria, eastern Jerusalem, and the Golan Heights must be labeled as coming from "settlements," charging that the EU was sanctioning Israel while refusing to act against Iran.
Meeting with members of the American Israel Public Affairs Committee (AIPAC) in Jerusalem on Wednesday, Netanyahu said that "while the EU chooses not to join the sanctions on Iran, it imposes economic-diplomatic restrictions on Israel."
Europe has taken no action against the Islamic Republic of Iran, despite its blatant breach of the 2015 nuclear deal with them and despite the recommencement of its nuclear program.
Netanyahu thanked the US and Secretary of State Mike Pompeo for their "strong stand alongside Israel on this issue."
A State Department spokesperson stated Wednesday that the US is "deeply concerned by the EU requirement," saying that the "circumstances surrounding the labeling requirement in the specific facts presented to the Court are suggestive of anti-Israel bias."
"This requirement serves only to encourage, facilitate, and promote boycotts, divestments, and sanctions (BDS) against Israel," the US charged. The US "unequivocally opposes any effort to engage in BDS, or to otherwise economically pressure, isolate, or otherwise delegitimize Israel."
"America stands with Israel against efforts to economically pressure, isolate, or delegitimize it," the statement said.
Israel and several organizations have vowed to fight the ruling.
8. Iran Behind Rocket Attacks – Israelis Need YOUR Help!
Shalom… ,
Nearly 500 rockets pounded Israeli communities last week. As sirens blared throughout the country, Israeli families had only seconds to run for shelter.
We know Iran was responsible for these rocket attacks. "Iran uses its terrorist proxy Palestinian Islamic Jihad to strike our great ally Israel," US Secretary of State Mike Pompeo confirmed.
We also know this was 'just the beginning' of the reign of terror that Iran is planning for Israelis.
For several days, men, women and young children were living in terror and fear. It is truly miraculous that no Israelis were killed. Several Israeli civilians were injured by the rocket attacks including an 8-year old girl and a woman in her sixties. Rocket attacks bring chaos, destruction and fear. Israeli lives are in serious danger.
To fight terror and protect Israeli citizens, United with Israel provides bomb shelters, anti-terror vehicles, security equipment, relief to terror victims' families and much more.
MAKE A DONATION TO HELP THE PEOPLE OF ISRAEL!
Anti-Israel media bias, BDS and online incitement continues to grow, as Israel's enemies relentlessly pursue the destruction of the Jewish State.
It is only with your help that United with Israel, the world's largest pro-Israel movement, fights Israel's battle by defending the truth to over 170 countries around the world and by providing critical aid at times like this.
Israel's enemies spend billions to destroy the one and only Jewish State. We cannot fight this battle alone.
Your support will help Israel win this war. Please Donate Today!
Thank you for making a real difference for the People of Israel.
With Blessings from Israel,

The 'United with Israel' Family
PS – The People of Israel appreciate your generosity and ask you to share this wonderful giving opportunity with your family and friends.
Mail check directly to Israel:

United with Israel
8/19 Maor St.
Box 71530
Bet Shemesh
ISRAEL 99623

Mail check to US address:

United with Israel
PO Box 151
Lawrence, NY 11559
(mail will forward
to Israeli address)

To donate by phone:

Israel: +972-2-533-7841

USA: 1-888-ZION-613

International +1-404-994-5101

9.
US, Allies Split Over Fate of IS Foreign Fighters
By Jeff Seldin November 14, 2019
The United States and other members of the coalition to defeat the Islamic State failed to reach consensus on what to do with captured foreign fighters, one of several issues threatening to reverse gains made against the terror group in Syria and Iraq.
The lack of progress followed a nearly daylong meeting in Washington with just more than 30 of the coalition's 81 members, during which the U.S. vowed not to abandon its leadership of the fight against IS.
Despite such pledges, however, U.S. diplomats were unable to persuade coalition allies to repatriate about 2,000 IS fighters who left their homes to join the self-declared caliphate.
"There is unanimity that the foreign terrorist fighter problem is a serious one," Ambassador Nathan Sales, State Department counterterrorism coordinator, told reporters following the ministerial-level meeting. "There is candidly a difference of opinion about the best way to solve this problem."
Many countries, especially those in Europe, have balked at requests to repatriate their own foreign fighters, often citing concerns their respective legal systems are not equipped to effectively prosecute and punish those charged with fighting in Syria or Iraq.
US reaction
That has not gone over well with U.S. officials, who repeatedly have warned that the longer these fighters are left to languish in makeshift prisons, the more likely they are to eventually escape and rejoin about 14,000 IS fighters waging a growing insurgency across Syria and Iraq.
"There should be a sense of urgency to repatriate now while we still can," Sales said. "Today the situation with [foreign fighters] in Syria may seem relatively stable. But it's Syria. We all know things can change in the blink of an eye."
U.S.-backed forces in Syria liberated the last of IS-held territory this past March, ending the terror group's self-declared caliphate. And late last month, the U.S. announced the death of IS leader Abu Bakr al-Baghdadi and his presumed successor, IS spokesman Abu Hassan al-Muhajir, in successive raids.
Yet IS has been resilient, with major IS affiliates rallying behind Abu Ibrahim al-Hashimi al-Qurashi, the terror group's newly named caliph.
"The insurgency is alive and kicking in northwest Iraq for sure," Russell Travers, acting director of the U.S. National Counterterrorism Center, warned last week.
"There are already no-go areas at night," he said, adding, "We see ISIS flags and we see small areas where Sharia is being implemented."
NATO Secretary-General Jens Stoltenberg echoed the concerns Thursday.
"The fight is not over. ISIS is still a threat," he said, using an acronym for the group. "The situation in northern Syria remains fragile and difficult."
Ambassador James Jeffrey, the U.S. special representative for Syria, agreed.
"Our success is threatened," he told reporters at the conclusion of the meeting, noting other, growing concerns, including the instability introduced by Turkey's incursion into Syria last month that targeted Syrian Kurds who had been fighting with the coalition to defeat IS.
According to U.S. officials, the fighting and subsequent deal-making strengthened IS while also introducing Turkish-backed militias, as well as Syrian and Russian forces, into the conflict zone in northeastern Syria.
But Jeffrey said the coalition was intent on not letting differences and complications sidetrack the mission to defeat IS.
"What we're going to do is close ranks, maintain unity, keep coordinating and work together to deal with these crises, rather than to point fingers," he said.
U.S. officials said they also pushed coalition members to help alleviate funding shortfalls for stabilization efforts in Iraq and northeastern Syria, and to repatriate thousands of women and children, the wives and family members of IS fighters, who are being held in displaced-persons camps in Syria and Iraq.
'Taking the fight to ISIS'
Earlier Thursday, Secretary of State Mike Pompeo opened the meeting of coalition members by rejecting criticism that U.S. leadership has been lacking after President Donald Trump announced multiple times last month that U.S. forces would be leaving Syria.
"You all know we must keep taking the fight to ISIS. So do we," he told visiting ministers.
"We took out Baghdadi and his would-be successor," Pompeo added. "Ask each of them whether there's a deficit in American leadership."
Despite what U.S. military officials have described as a measured withdrawal from bases used to counter IS across northeast Syria, senior defense officials have said they plan to keep 500 to 600 troops in the Deir el-Zour area of eastern Syria.
The mission, according to officials, is both to continue supporting the U.S.-backed Syrian Democratic Forces as they battle IS cells on the ground and to protect nearby oil fields so they cannot be exploited by IS.
But while hosting Turkish President Recep Tayyip Erdogan at the White House on Wednesday, U.S. President Donald Trump said the main concern was the oil itself.
"We're keeping the oil," he said. "We left troops behind only for the oil."
Focus remains
The State Department's Jeffrey defended the president's assertions Thursday, while insisting Washington's focus remains on IS as a whole.
"It is absolutely legitimate for the president to decide … which part of that mission he wants to highlight," he said. "I know what he has signed off on."
Jeffrey also told reporters that coalition members expressed "general support" for the U.S. approach and posture in northeast Syria, and that some, while choosing not to go public, have even offered support.
Some analysts have raised concerns, though, about the impact that lingering confusion over Washington's Syria policy could have on coalition members.
"Our allies rightly are questioning what is our strategy, what is our operational approach to ISIS, knowing that the administration has essentially changed its position day to day on the whims of President Trump," Mark Simakovsky, a senior fellow at the Atlantic Council and a former U.S. defense official, told VOA ahead of Thursday's meetings.
"I think there's real confusion," he said.
VOA State Department Correspondent Cindy Saine contributed to this report.
10. 
Pompeo: Iran using

"Islamic Jihad"

to attack Israel
Secretary of State Mike Pompeo said Iran is using Islamic Jihad against Israel. (AP/Jens Meyer)
Secretary of State Mike Pompeo pointed a finger at Iran for the latest flare-up on the Gaza border.
By World Israel News Staff
"Iran uses its terrorist proxy Palestinian Islamic Jihad to strike our great ally Israel," Secretary of State Mike Pompeo tweeted on Saturday.
"Iran does not want peace in the region. It does not want the Palestinian people to prosper. It wants more conflict. Until we address Iran's threats, the cycle of violence will continue," he tweeted.
Iran uses its terrorist proxy Palestinian Islamic Jihad to strike our great ally Israel. Iran does not want peace in the region. It does not want the Palestinian people to prosper. It wants more conflict. Until we address Iran's threats, the cycle of violence will continue.
— Secretary Pompeo (@SecPompeo) November 16, 2019
Palestinian Islamic Jihad fired over 450 rockets at Israel in a 48-hour period starting on Tuesday of last week, after the IDF killed one of its commanders in a precision missile strike.
Although a Sunni organization, Palestinian Islamic Jihad is inspired by the Shi'ite revolution in Iran. According to the organization, the Iranian revolution proved that "Islam was the solution and Jihad was the proper means." Iran is a major funder of the organization.
Islamic Jihad doesn't hide its connection to Iran. "Only Tehran will decide if this round continues or stops," a senior Palestinian Islamic Jihad leader told Israel Hayom last Wednesday.
A ceasefire that went into effect on Thursday morning seems to be more honored in the breach than in the observance as rockets continue to be fired from the Gaza Strip.
The IDF determined that the last attack – two rockets fired on Beer Sheba on Saturday night – were from Hamas and not Islamic Jihad.
However, the IDF says that the launch was carried out by rogue Hamas terrorists who were unhappy with Hamas's decision to sit out the current round and took action against the will of Hamas's leadership.
Israel's Air Force bombed some empty Hamas installations in retaliation.
11. 
Netanyahu: Israeli government based on Arab parties would be historic disaster
Prime Minister Benjamin Netanyahu (Flash90/Yonatan Sindel)
By World Israel News Staff
Israeli politicians on the right side of the political spectrum responded with concern to news on Sunday that a minority government may be established. Prime Minister Benjamin Netanyahu called an emergency meeting for Sunday morning with his coalition members to discuss their next steps.
Former Justice Minister Ayelet Shaked warned, "Everything has to be done to create a Zionist government, in no way a minority government that supports and rests on the Joint List."
Speaking to Channel 12's "Morning News," she said, "From my point of view it's the crossing of a red line. A heavy responsibility rests on us to establish a right-wing government. I hope people will wake up and understand that it's impossible to force [others], it is possible to influence and to influence you need also to give in a little."
Shaked also said in a separate interview that a left-wing government would harm the Orthodox. "A minority government will promote anti-religious legislation, without any religious party in the coalition," she said.
The Minister of Culture and Sports, Miri Regev, was still harsher in her criticism.
"I am very upset and troubled for the people of Israel by the fact that three chiefs of staff and two defense ministers are selling the state to terror supporters and terrorists such as Ahmed Tibi and Ayman Odeh," Regev said, referring to two members of the Arab Joint List, Arutz7 reports.
"Once they decided to go to a minority government, they spit on the bereaved families, spit on the IDF soldiers and IDF commanders. I remind them that Ahmed Tibi and Ayman Odeh once called former IDF chiefs of staff war criminals and today also call IDF soldiers war criminals," she said.
On Saturday, Netanyahu held a conference call with Likud ministers to talk about the possibility that Blue and White Chairman Benny Gantz would be prepared to establish a minority government.
Netanyahu said that Blue and White had not negotiated with the Likud for more than 10 days, Israel's Channel 13 reported.
"We are facing an emergency like no other in the history of the State of Israel. There is a conclusion in Blue and White to go to a minority government with the Joint List. We know for sure that such a decision was made there," Netanyahu said.
"Election is a disaster, but setting up a government that depends on the Arab parties is a bigger disaster. It is a historic danger and a serious violation of Israel's security, it's forbidden that such a government will rise for even an hour," he said.
12.
U.N. rights office says Israeli settlements remain unlawful
The U.N. human rights office reaffirmed its long-standing position on Tuesday that Israeli settlements in occupied Palestinian territory are in breach of international law.
13. 
Iran Intel leak: 700 documents show how Iran outplayed the US in Iraq
Iran's role became so connected to abuses in some cases that locals said they would prefer Israel to Iran.
U.S. army soldiers fuel a military truck at Qayyara airbase west of Mosul, Iraq, August 10, 2017
(photo credit: REUTERS/SUHAIB SALEM)
US policy has been a mix of guns and butter in 
Iraq
 since the invasion of 2003: offering military training and arms and trying to butter up some officials that Washington thought would be its champions in Baghdad. But at every turn an Iranian octopus was lurking, outplaying the ham-handed American attempts to exert influence in Baghdad, even maneuvering Iranian-backed candidates into office with US backing, tricking Washington to make the US think it had "won." Meanwhile Iran played the long game. New leaked Iranian documents appear to show how Iran did it.
Today the US is still training some Iraqis but it is heading for some kind of an exit eventually. The US wants to shore up the Peshmerga in the Kurdistan Regional Government and also leave a more competent layer of Iraqi security forces, with good units like the Counter-Terrorism Service, to keep ISIS and other groups in check. But America understands that in the long-term, whatever comes out of Iraq will largely be either by Iranian design or in reaction to Iran; the US simply cannot decide thousands of miles away in DC.
Symbolic of the problem were rockets fired at the Green Zone on November 17. A trove of documents were obtained by The Intercept and shared with The New York Times and their analysis – conducted jointly by the news organizations – reveals how Iran outmaneuvered the US. Although much of this was known, the 700 pages of documents, translated from Farsi, show new details and, the report notes, shows how Iran got a firm grip on Iraq and is using it as a "gateway for Iranian power" that now stretches through Syria to Lebanon and increasingly threatens Israel. Iraq is the "near abroad" for Iran now, and Iran is building its own IRGC in Iraq, called the Popular Mobilization Units (PMU).The archive of documents comes from 2014-2015 and is from "officers of Iran's Ministry of Intelligence and Security." 2014-2015 was a pivotal year because it is when ISIS swallowed up a third of Iraq and threatened Baghdad. In response, Iran sent advisors, and Iraq's Ayatollah Ali Sistani called for mass mobilization of Shi'ite men to fight. That became the PMU, which became part of the Iraqi Security Forces; now their party is the second largest in Iraq.
2015 was also the year of the Iran deal when the Washington and Tehran appeared on the same page in Iraq. The US under the Obama administration supported the Iranian-backed Shi'ite sectarian Nouri al-Maliki to be prime minister and then supported his replacement Haider al-Abadi. In both cases, Washington wanted a "strong man" in Baghdad. And they got one. But so did Iran. Later, the US would encourage Abadi to attack the Kurds in Kirkuk, helping Iran's Qasem Soleimani seize a strategic region of Iraq in 2017.
The US thought it was empowering Baghdad to be "nationalist" and got Abadi a meeting with the Saudis.
In fact, America was backing Iran's influence, punishing its own Kurdish allies in a method that would replay itself in Syria

. 
Iran didn't have an uphill battle in Iraq, the documents show. Many leading Shi'ite Iraqis had aided Iran in the 1980s against the brutal Saddam Hussein regime. While Donald Rumsfeld was shaking hands with Saddam, men like Hadi al-Amiri were with the IRGC. Even current Prime Minister Adel Abdul-Mahdi had a "special relationship" with Iran, the documents note. In each case that means Tehran had an open door to most ministries, including key areas like the Interior and oil sector.
IT'S HARD to know what "close ties to Iran," means when Iran and Iraq are neighbors. Many American politicians may have close friends in Canada, but it doesn't make them agents of Trudeau. Proximity and Shi'ite milieu make for close connections, as well as the clear militant link between leaders of the PMU and the IRGC.
But Iran didn't just want friends or allies. It wanted to know what the Americans were doing. To do that it needed men with a certain set of skills. In one quoted document, an informant was procured to try to insert themself into a place where they would become knowledgeable about US "covert operations" or to know what the State Department was doing. Iran even worked to find a "spy inside the State Department" and sought to roll up former CIA assets and put them on the dole. In the free-for-all days after the 2003 US invasion, Iran also "moved some of its best officers from both the intelligence ministry and from the Intelligence Organization of the Revolutionary Guards" to Iraq, the Intercept notes.
The report characterizes some Iranian actions as silly, such as breaking into a German cultural institute, but not having the right codes. Is that more silly than the Watergate break in during the 1970s? The important thing is they tried to get to the Germans – and that Iran wanted to be everywhere. What were Iran's goals? It wanted Iraq not to sink into chaos, as eventually happened in 2014. It wanted to stop an "independent Kurdistan," which it did in 2017. It wanted to protect Shi'ites. It wanted to crush Sunni takfiri (apostates), and jihadists, like ISIS. It has done that. Win, win, win, and another win for Iran.
Unsurprisingly, Tehran benefited not because it is some genius actor in Iraq but because it had a massive pool of recruits and sympathizers, and people that needed its largesse. When ISIS came knocking in 2014, it's no surprise that Soleimani of the IRGC's Quds Force was looked on as a savior by some in the Shi'ite sectarian militias.
Iran also benefited from how the US tends to treat its friends in the Middle East. Because the US, through men like James Jeffrey at the State Department, view relationships with people in Iraq and Syria as "temporary, transactional and tactical," the US doesn't cultivate long-term friends. It uses locals and then discards them, thinking that this short-term planning will work. Iran played the long game, the one where you start in 1981 and you work your way to get to 2019. "The CIA had tossed many of its longtime secret agents out on the street, leaving them jobless," the Intercept notes. Whoops.
One man said that he had worked for the US for 18 months and been paid $3,000 a month. That's a large amount in Iraqi terms. Oddly, the agent's fake name was "Donnie Brasco," named after an FBI agent who infiltrated the mob. In this case he apparently infiltrated Al Qaeda. Once again though, the reports of the agents reveal things that make sense. Another man, who apparently worked for Iraqi military intelligence, went to meet his Iranian "brothers" to tell them some details. His commander was happy, noting they are all fighting ISIS together. This wasn't exactly clandestine. "All of the Iraqi army's intelligence, consider it yours," they told Tehran.
To track the American efforts, the Iranians not only infiltrated Sunni Arab parties and offices in Baghdad, they also followed US movements. They were concerned that Washington would work with Sunnis as it had in the past.
THE REAL coup for Iran was penetration of government institutions at all levels. In one discussion, in late 2014 or early 2015, the Iranians went down a list of Iraqi officials. At the Minister of Municipalities they didn't need to worry: These were members of the Badr Organization, linked to the PMU and also to Amiri, allies of Iran. The Minister of Transport was close to Iran. Abdul-Mahdi was close to Iran. The foreign minister was close to Iran. The Minister of Health is from Maliki's Dawa Party. He's "loyal," the note said. They were concerned about men close to Sadr, who now runs the largest party in Iraq. They preferred others.
Iran had larger strategic considerations as well. It needed Iraqi airspace to supply the Syrian regime and also to get weapons to Hezbollah. Soleimani was sent to deal with the problem through the Ministry of Transport. It wasn't even a discussion; the minister put a hand over his eyes to indicate that he would pretend not to see the flights. Soleimani kissed the man's forehead. It was a tender moment.
But Iran may have overstretched and been too arrogant. In 2015, an agent described the Sunnis in Iraq as "vagrants" and mocked their cities for having been destroyed by ISIS. They had little future. The Iranians would also outplay the Kurds in 2017 and use the Americans to help punish the Kurdish region. By 2018 they were supremely confident, but protests against Iran and its allied militias were beginning. Now those protests have grown. Soleimani went to Baghdad in October to help suppress them. 350 Iraqis have been gunned down by snipers, many allegedly backed by Iran. But it could backfire.
Indeed, agents reported back to Iran that Soleimani's star was fading. He was posting too much on social media. Iraqis, angry at Shia militia abuses were saying they would turn to America and "even Israel" to enter Iraq and save it from Iran. There, the seeds were sown in 2015 for the mass protests that have come in 2019.
Iraq's future is still unclear. But what is clear is that Iran sought total domination of Iraq. It grew arrogant through the open channels of support it had, often due to the legacy of the 1980s war. But a new generation was rising and they only knew Iran as the power in charge: not the liberator, not the underdog. For them, Soleimani, Amiri, Abu Mahdi al-Muhandis, Qais Khazali, Abadi, Maliki and so many others were not young men fighting the power of America and Saddam, but the big men running things.
Iran now has to control Iraq, not be the one choosing the time and place of its battles. And Iraq is not easy to control.
14. 
ΕΙΘΕ ΝΑ ΦΑΝΕΙΣ -ΤΟΥΛΑΧΙΣΤΟΝ- ΑΝΤΙΚΕΙΜΕΝΙΚΟΣ!
15. 
'

Islamophobes, terrorists': The war of words behind Turkey's invasion
While Turkish-backed militias fight the Syrian Democratic Forces and Syrian Arab Army, their supporters fight online about the terms to use for each group
Turkish and Russian military vehicles return following a joint patrol in northeast Syria, as they are pictured near the Turkish border town of Kiziltepe in Mardin province, Turkey, November 1, 2019
(photo credit: REUTERS/KEMAL ASLAN)
Turkish-backed Syrian rebel groups have been seen on video calling for murdering "infidels" and calling Kurdish minorities "pigs" and "atheists." Meanwhile, the spokesman for the Syrian Democratic Forces has described the groups attacking Kurds as jihadists using "ISIS chants."In war, words matter and the videos depicting Turkish-backed groups vowing to kill and pillage, while those opposing them have accused them of being linked to ISIS, has inflamed tensions online between supporters of both sides. The videos and allegations have hardened attitudes on the ground as thousands fled and fear to return to their homes.Even before Turkey's offensive began on October 9, after the US withdrew from a part of northeast Syria, there were already concerns that Turkey would conduct an operation similar to the one in Afrin in January 2018. In Afrin, a Kurdish area in northwest Syria, Turkey unleashed 10,000 Syrian rebel fighters it backed, and they looted and destroyed the homes of 180,000 Kurds who were forced to flee. The graves and temples of minorities were attacked. Archaeological sites were destroyed. Monuments were blown up.But the attack on areas around Sere Kaniye and Tal Abyad in Syria was supposed to be under the guise of Ankara's "security concerns" and got approval from NATO, with only the caveat that Turkey show restraint. In Washington, the US was informed that Turkish-backed Syrian rebel groups, known as the Syrian National Army, were ill-disciplined and had begun executing people and killing civilians. Soon, they were looting homes.US forces apparently saw some of this on video while monitoring it, and the rebels themselves made videos. They would shout "God is great" as they executed people. They kidnapped a woman they claimed was a Kurdish fighter and said she should be "slaughtered." They called another dead woman's body, that they desecrated on camera, a "w***e."The SDF, a group the US supported the creation of 2015 and which the US has helped train up to 100,000 members of, including internal security forces in eastern Syria, has spoken out against the atrocities carried out by Turkish-backed units. A US State Department spokesman has called these Turkish backed groups as having an "ideology [that] is essentially Islamic ideology." Another US diplomat named William Roebuck called them "jihadi mercenaries" in a private memo that was leaked. He also called them "Islamist groups."BUT CRITICS say the SDF and its supporters are exaggerating by terming these groups and their chants similar to ISIS. The SDF sometimes says "ISIS jihadists." Calling Turkish-backed groups that is "Islamophobia," others say. Mustafa Bali, the SDF spokesman, responded on Twitter that when someone chants "Allahu akhbar," or "God is great," while threatening to attack a Christian or Kurdish minority town like Tel Tamir in eastern Syria, as happened recently, then the chant is extremist.
"Not everyone who says Allahu akhbar is a terrorist," many pointed out in response. More than a billion Muslims who pray say this phrase, so to claim it is linked to ISIS is wrong, is the line of critique. The SDF supports say context matters. If you chant religious slogans in war and vow to kill "infidels," it sounds like ISIS or Al-Qaeda. There are some oddities in this discussion. Many of those who are angry at the pro-SDF supporters for linking the Turkish-backed groups to ISIS are also supporters of Turkey. In their narrative, it is the SDF that is linked to the Kurdistan Workers Party (PKK) and it is therefore the SDF that are "terrorists."One man responded to Bali by arguing that while not everyone saying "God is great" is a terrorist; it is Bali who is a "terrorist." Another man pointed out that some members of the SDF, which includes Arabs, Kurds and others, have been seen on video saying "Allahu akhbar" in various contexts.
Everyone on all sides calls the others "terrorists," it seems. Are SDF supporters who tend to view Turkey and its Syrian rebel allies as extremists "Islamophobic"? Almost all members of the SDF are Muslims, how can they be "Islamophobic"? Are the Syrian rebels that Turkey backs "jihadists"? Like many things in war, there is not always a clear answer because the words are infused with different meanings by whoever is saying them and it is in the eye of the beholder. In addition, different governments and groups use terms such as "terrorist" in different ways, sometimes as part of propaganda, labeling every dissident or everyone who they view as a "enemy" as a "terrorist."The controversy has real-world implications because when the Kurdish politician Hevrin Khalaf was pulled from her car, dragged by her hair and executed by Turkish-backed militias on October 12. One far-right nationalist media in Turkey called it a "successful neutralization."
Meanwhile, Turkish-backed groups and their supporters often label the Kurds in eastern Syria as "atheists," or "Marxists," alleging they support the PKK
. Yet the Turkish government claims it is wrong to link Kurds to the PKK, because many Kurds do not support the PKK.So then why do supporters of the operation often label Kurds in 
eastern Syria
 as "PKK." There is no evidence that most average people who joined the SDF, many of them to fight ISIS, were "Marxists," or even that they are "atheists." But this doesn't really matter to the groups who use the terms to dehumanize and other them and create excuses to loot their homes and expropriate their property. Just as Jews were once called "Bolsheviks" by Nazi supporters to excuse antisemitism, terminology has real effects in the harm meted out to civilians. THE ISSUE in eastern Syria is that there are several wars going on at the same time.
One war is on social media and is largely in English. Yet the groups fighting on the ground speak mostly Arabic, with some speaking Kurdish or Turkish. For policy-makers in the West the attempt to find words that can be used to describe far-right religious extremists in the Middle East has been a search and a debate about using terms such as "Islamists" or "Islamic" lest it lead to anti-Muslim views
.
Some administrations have erred on the side of caution, preferring "violent extremism" as a way to describe ISIS supporters. Other regimes have other terms.Iran and some of those who are closer to Shi'ite movements and others describe these extremists as "takfiri." The term relates to one Muslim calling another an apostate. It is used generally to describe Sunni extremists. More obscure, but used in Egypt and some places to castigate the Muslim Brotherhood, is the term "Ikhwan," used to describe the Brotherhood. That term is also used to critique Turkey's ruling Party, Pakistan, Hamas, Qatar and others that are allegedly or openly linked to the Brotherhood.Another word that shows up in discussions, sometimes about the recent Syria crises, is "sectarian." Sometimes used to describe the Iranian-backed Shi'ite militias in Iraq, it has also been used against Kurds, accusing them of being "sectarian," for apparently being interested in Kurdish issues and rights. In this debate each side accuses the other of being sectarian. The Kurdish People's Protection Units are "sectarian," as are the mostly Syrian Arab militias backed by Turkey, and the Assad regime, and Iranian-backed groups. Oddly when Shi'ite militias were described as "sectarian," similar Sunni groups didn't get the label. They get called "jihadists."
This mosaic of terms is designed to bend ears that are already attuned to them. It creates a world view, the way Communists once spoke of "fascists" or the way "hard left" and "far right" are used. It conjures up past eras such as the era of "right wing death squads" in Latin America or "Marxist revolutionaries" or "right wing Christian militias" in Lebanon. Each conflict has its terms that mean "bad" and "good." Kurds are called "separatists" and the rebels were called "revolutionaries." For some "atheists" are bad, for others it is those shouting "God is great."In the end, these terms find themselves into official discussions and documents. When Russia and Turkey sat down to discuss a ceasefire on October 22, they spoke about "disrupting separatist agendas." The YPG were called "YPG elements," and the discussion referenced "infiltrations of terrorist elements," without specifying which. In September 2018, when Turkey and Russia discussed Idlib, the Russians pushed for the withdrawal of "radical terrorist groups."Which ones? The document doesn't say.
16.
NATO Secretary General Jens Stoltenberg thanked US President Donald Trump for his strong leadership and commitment to the Alliance in a meeting at the White House on Thursday (14 November 2019).
| | NATO Secretary General Jens Stoltenberg participated in a meeting of Foreign Ministers of the Global Coalition to Defeat ISIS in Washington, D.C. on Thursday (14 November 2019). |
| --- | --- |
17. Trump Admin Kills Left's Main Line of Attack on Israel
This is big. Very big.
The Left's main line of attack on Israel was that the towns in the parts of the country that had been captured by Islamic colonial forces in '48 and liberated by Israel in '67 were "settlements". And these "settlements" were illegal. Muslims living anywhere in Israel wasn't illegal. It wasn't illegal for Qatar to develop areas for Muslims inside Israel. But there was an insistence that this was "illegal" for Israel under international law.
That's been the position of too many presidential administrations. Now it's being tossed out.
In a historic reversal of US policy, the Trump administration announced on Monday that it does not view Israeli settlements in the West Bank as illegal. The policy change was announced by Secretary of State Mike Pompeo in Washington.

"After carefully studying all sides of the legal debate, this administration agrees with President Reagan," Pompeo said in reference to Ronald Reagan's position that settlements were not inherently illegal. "The establishment of Israeli civilian settlements in the West Bank is not per se inconsistent with international law," Pompeo said.

Pompeo said that the new announcement was not about specific settlements about which there still could be specific legal questions. "The Israeli legal system affords an opportunity to challenge settlement activity and assess humanitarian considerations," he said.

America, Pompeo said, was also not prejudging the ultimate status of the West Bank. That, he said, would need to be worked out by the sides. In addition, he stressed that the new policy was not applicable to other situations around the world.

The US policy, Pompeo said, was "based on the unique facts, history and circumstances presented by the establishment of civilian settlements in the West Bank."
The Israeli Prime Minister's office tweeted, "This policy reflects an historical truth – that the Jewish people are not foreign colonialists in Judea and Samaria. In fact, we are called Jews because we are the people of Judea."
This is a direct response to Europe's move to increase pressure on Israel by targeting Israeli goods from these areas. And it's another unprecedented show of support and a reminder that the United States is no longer wedded to the "Palestinian" cause for the first time in generations.
18. ΓΙΑ ΝΑ ΓΛΥΤΩΣΟΥΝ ΟΙ "ΔΗΜΟΚΡΑΤΙΚΟΙ" ΤΟΝ ΜΠΑΪΝΤΕΝ, ΤΟΥ ΟΠΟΙΟΥ Η ΟΙΚΟΓΕΝΕΙΑ ΧΡΕΟΚΟΠΗΣΕ, ΜΕ ΑΠΟΤΕΛΕΣΜΑ Ο ΓΙΟΣ ΜΠΑΪΝΤΕΝ ΝΑ ΕΧΕΙ ΚΑΝΕΙ "ΥΠΟΠΤΕΣ ΜΠΙΖΝΕΣ" ΣΤΗΝ ΟΥΚΡΑΝΙΑ, "ΒΡΗΚΑΝ ΠΑΤΗΜΑ" ΤΟ ΣΧΕΤΙΚΟ ΤΗΛΕΦΩΝΗΜΑ ΤΟΥ ΤΡΑΜΠ ΣΤΟΝ ΟΥΚΡΑΝΟ Π-Θ, ΓΙΑ ΝΑ "ΚΤΙΣΟΥΝ" ΕΝΑ ΨΕΥΔΕΣ ΑΦΗΓΗΜΑ, ΜΕ ΔΙΤΤΟ ΣΤΟΧΟ, ΗΤΟΙ ΚΑΙ Ο ΤΡΑΜΠ ΝΑ ΠΡΟΣΒΛΗΘΕΙ ΥΠΟΥΛΑ ΚΑΙ ΣΥΚΟΦΑΝΤΙΚΑ, ΑΛΛΑ ΚΑΙ Η ΥΠΟΨΗΦΙΟΤΗΤΑ ΜΠΑΪΝΤΕΝ ΓΙΑ ΤΙΣ ΕΠΙΚΕΙΜΕΝΕΣ ΕΚΛΟΓΕΣ ΤΟΥ 2020 ΝΑ ΣΤΗΡΙΧΘΕΙ, ΟΣΟ ΑΥΤΟΣ ΚΑΙ ΝΑ ΕΙΝΑΙ ΠΙΑ "ΚΟΥΤΣΟ ΑΛΟΓΟ", ΑΝΑΜΕΣΑ ΣΕ 2, 3 ΑΛΛΟΥΣ "ΠΕΘΑΜΕΝΟΥΣ" "ΔΗΜΟΚΡΑΤΙΚΟΥΣ" ΥΠΟΨΗΦΙΟΥΣ!.. (ΓΙ' ΑΥΤΟ ΚΑΙ… ΕΜΦΑΝΙΣΤΗΚΕ Ο ΜΠΛΟΥΜΕΡΓΚ)!..
Dems' Surreal Impeachment Circus Rolls On
Case built on hearsay, innuendo and manufactured "crimes" crumbles before our eyes.
The House Democrats' impeachment investigation circus moved into its televised public hearing phase, presided over by ringmaster House Intelligence Committee Chairman Adam Schiff. The public hearings began on Wednesday. The way things are going, the Democrats will need all the comfort they can get from the therapy dogs who were brought to the Hill by Pet Partners, a therapy-animal registration organization, and the Pet Industry Joint Advisory Council. The Ukraine case narrative the House Democrats have been trying to build against President Trump, centering on his July 25, 2019 call with Ukrainian President Volodymyr Zelensky and President Trump's alleged use of "irregular" channels to Ukrainian officials to push his personal political agenda, is turning into a quagmire. As Jonathan Turley, professor of law at George Washington University who testified as a constitutional expert in the Clinton impeachment hearings, wrote, "Democrats want to move forward on a barely developed evidentiary record and cursory public hearings on this single Ukraine allegation." He added, "If Democrats seek to remove a sitting president, they are laying a foundation that would barely support a bungalow, let alone a constitutional tower. Such a slender impeachment would collapse in a two mile headwind in the Senate."
The Democrats are trying to establish what some of their more outspoken members have charged variously as President Trump's "abuse of power," "extortion," "bribery" and a "shakedown." They base their accusations of presidential "crimes" on the shaky allegation that President Trump used the leverage of withheld security assistance and the dangling of a White House meeting to improperly advance the president's personal political interests over the national security interests of the United States. What has emerged so far, and will likely continue, is a desperate attempt by the Democrats and their friends in the mainstream media to make a mountain out of a molehill, using mainly hearsay and circumstantial evidence from witnesses in the foreign policy and national security establishment who don't like the direction of President Trump's policy towards Ukraine.
The Democrats have some fundamental problems that undermine their case. Much of their case relies on secondhand, thirdhand and even fourth-hand hearsay evidence. The bizarro world they inhabit is illustrated by this nugget from Democrat Rep. Mike Quigley, describing his understanding of what constitutes credible evidence: "Hearsay can be much better evidence than direct … and it's certainly valid in this instance."
More substantively, the facts we know of so far run contrary to the Democrats' narrative. President Zelensky was not aware that any security assistance had been withheld at the time of his July 25th call with President Trump. President Zelensky and Ukraine's foreign minister have backed up President Trump's denial of any improper linkage of the release of the security assistance to opening investigations in Ukraine of the president's political opponents. President Zelensky said publicly that he did not feel "pushed" by President Trump. Ukraine's Foreign Minister Vadym Prystaiko said, as reported by Reuters, "I have never seen a direct relationship between investigations and security assistance. Yes, the investigations were mentioned, you know, in the conversation of the presidents. But there was no clear connection between these events." In any case, the security assistance was released less than two months after the July 25th call with no investigation strings attached. President Zelensky did not make any public announcement committing to open the investigations that President Trump had requested during the call involving reported Ukrainian interference in the 2016 presidential election and the role of former Vice President Joe Biden's son Hunter with the corrupt Ukrainian energy company Burisma while his father was serving as the Obama administration's point man in Ukraine.
The House Democrats' first two witnesses testifying before the television cameras on Wednesday were William B. Taylor Jr., the acting U.S. ambassador to Ukraine, and George P. Kent, a deputy assistant secretary of state. They each recounted their understandings of what they characterized as efforts by the president himself and by back channel intermediaries on his behalf to improperly pressure the Ukrainians to open investigations for President Trump's personal benefit. If their testimony is any indication of things to come, the House Democrats are hurtling towards a totally partisan impeachment that will get nowhere in the Senate. Yet, in a vain effort to make something out of nothing, the House Democrats' rising socialist star, Rep. Alexandria Ocasio-Cortez, turned the truth on its head as she usually does when she tweeted, "Today's hearings put Trump's own fingerprints all over the scene of the crime."
House Democrats banked on their star witnesses' credibility, based on their years of public service during Republican and Democrat administrations. However, whatever we may think of the two experienced diplomats' credentials and professed patriotic desire to serve their country, their testimony revealed no firsthand evidence regarding President Trump's actions or intentions. They both admitted during cross examination that they never spoke directly with President Trump. They did not listen themselves to the July 25th call. They had no firsthand knowledge of the president's motives in temporarily withholding security assistance from Ukraine, which in any case was not mentioned at all during the July 25th call according to the call memo.
Ambassador Taylor conceded, in response to Rep. Jim Jordan's questioning, that there was no mention of any linkage of security assistance dollars to investigating Burisma or the Bidens during three meetings with President Zelensky in which Ambassador Taylor testified that he did participate. Ambassador Taylor has previously admitted during his closed-door deposition that the Trump administration's decision to provide the Ukrainians with lethal military weapons was a "substantial improvement" over what had been provided previously and "was a demonstration that we support Ukraine." (p. 155) If President Trump resolved to condition military assistance to Ukraine on first receiving help from the Ukrainians for his personal political benefit, it makes no sense that he would have significantly expanded the military assistance program before receiving what he was after from the Ukrainians. Yet that is precisely what happened, undercutting a key element of the Democrats' narrative.
As to the corruption problem in Ukraine, Deputy Assistant Secretary Kent stated during his public testimony that the "pervasive and longstanding problem of corruption in Ukraine included exposure to a situation involving the energy company Burisma." Mr. Kent admitted that he had been concerned about Hunter Biden's role on the board of Burisma and had raised the issue of a perceived conflict of interest with a member of then-Vice President Biden's staff. Nothing happened. Hunter Biden remained on Burisma's board. Mr. Kent further testified that Ukraine should still investigate Burisma's corruption, which is precisely what President Trump has been asking for. Whether Joe Biden's presidential candidacy might be affected by such an investigation, because it could involve Hunter Biden's connection to Burisma while his father was vice president, should not be a reason to scuttle a thorough investigation. Yet the fallacious premise of the Democrats' case seems to be that it was somehow inherently wrong for President Trump to ask for the reopening of the Burisma corruption investigation because he might be running against Joe Biden next year. In other words, following this premise to its absurd conclusion, Joe Biden deserves immunity as long as he is a presidential candidate. Talk about corruption!
When both witnesses were asked during their public testimony whether they believed that President Trump had committed an impeachable offense, they ducked.
Since much of what we heard from Ambassador Taylor and Deputy Assistant Secretary Kent was a secondhand rehash of what has already been reported, the mainstream media and Democrats had to pretend that there was a new "bombshell" during the testimony that they must relentlessly track down. This is likely to be the pattern, as Democrats desperately hope that repetition of unsubstantiated charges and the addition of a few hyped pieces of peripheral evidence will finally turn their molehill into a mountain.
The so-called "bombshell" was Ambassador Taylor's revelation that a member of his staff told him last week he overheard President Trump on a phone call with U.S. Ambassador to the European Union Gordon Sondland last July. The staffer was at lunch with Ambassador Sondland at the time. "The member of my staff could hear President Trump on the phone asking Ambassador Sondland about 'the investigations,'" Ambassador Taylor testified. The staff member then reportedly asked Ambassador Sondland what President Trump thought about Ukraine. "Sondland responded that President Trump cares more about the investigations of Biden, which Giuliani was pressing for," Ambassador Taylor said. The staffer has been identified as David Homes, a counselor for political affairs at the embassy in Ukraine, who will testify in a closed session on Friday.
Even if what Ambassador Taylor's staff member first reported to him, more than three months after the overheard conversation, happened exactly as he said, so what? It adds nothing of substance to the Democrats' case. The memo of President Trump's July 25th call with President Zelensky already revealed President Trump's interest in having the Ukrainians open "investigations" into the Bidens' activities in Ukraine as well as into reported Ukrainian interference in the 2016 presidential election. At the end of the day, whatever his frustrations with Ukraine were that President Trump shared privately with Ambassador Sondland, he lifted the security assistance suspension at issue without any strings linked to the investigations. Considering Ambassador Sondland's direct communications with President Trump and his role as an "irregular" channel on the president's behalf to Ukraine's leaders, Ukrainian Foreign Minister Prystaiko's statement on Thursday about his interactions with Ambassador Sondland is highly instructive: "Ambassador Sondland did not tell us, and certainly did not tell me, about a connection between the assistance and the investigations."
There is no real bombshell here. There has not been any bombshell since the House Democrats began their travesty. Instead, the House Democrats' political theater is turning into a bomb that Representative Devin Nunes, the Republican ranking member of the House Intelligence Committee, described as a "low-rent Ukrainian sequel" to the Russian collusion hoax. Yet the Democrats are persisting with more scheduled public hearings, including an appearance on Friday by Marie Yovanovitch, the U.S.'s former ambassador to Ukraine. Several other witnesses are expected to testify next week. The Democrats and their media pals can spin all they want. Their manufactured narrative of alleged wrong-doing by President Trump is collapsing under its own weight.
19. 
'

Too Many to Count': The Global Persecution of Christians
International Day of Prayer for the persecuted Church reminds us of some hard truths.
This article was originally published by the Gatestone Institute.  Raymond Ibrahim is a Shillman Fellow at the David Horowitz Freedom Center.
Last November 10 was one of the International Day[s] of Prayer for the Persecuted Church (known by the acronym IDOP). Initiated over 20 years ago by the World Evangelical Alliance, 100,000 congregations around the world and millions of Christians participate on this day.
"This November let us unite in prayer for our persecuted brothers and sisters," IDOP said in a brief video that highlights a few examples of recent persecution, including the Easter Sunday church bombings in Sri Lanka and the ongoing slaughter of Christians by Islamic groups in Nigeria and increasingly Burkina Faso.
Discussing this day's significance, Vernon Brewer, the CEO and founder of World Help, a Christian humanitarian organization, wrote:
It's easy to go about our lives and forget that in places like Nigeria, Iran and North Korea being a Christian can often lead to death. After all, for the most part, persecution for our faith isn't something most of us face… But I can't forget the believers I've met in Iraq, China or at the North Korean border. I can't forget their scars or their haunted eyes and horrific stories…  The more I travel, the more I see that in many countries Christian persecution is worse than ever before.
Statistics bear out this grim assertion: "4,136 Christians were killed for faith-related reasons," noted Open Doors USA in its World Watch List 2019.  "On average, that's 11 Christians killed every day for their faith." Additionally, "2,625 Christians were detained without trial, arrested, sentenced and imprisoned" and "1,266 churches or Christian buildings were attacked."
The report further asserts that a whopping 245 million Christians around the world are currently suffering from persecution.  In other words, "1 in 9 Christians experience high levels of persecution worldwide."
Typically women fare worse: "In many places, they experience a 'double persecution'— one for being a Christian and one for being a woman."   As for specific numbers: "At least six women every day are raped, sexually harassed or forced into marriage to a Muslim man under the threat of death for their Christian faith…"
A separate study led by Rev. Philip Mounstephen, the Bishop of Truro, and published earlier this year, states that "Evidence shows not only the geographic spread of anti-Christian persecution, but also its increasing severity. In some regions, the level and nature of persecution is arguably coming close to meeting the international definition of genocide, according to that adopted by the UN."
After studying the bishop's detailed report, British Foreign Secretary Jeremy Hunt concluded that the persecution of Christians is "near genocide levels."
Both studies make clear that the majority of persecution occurs in the Muslim world.  In seven of the top ten worst nations, "the primary cause of persecution is Islamic oppression," notes Open Doors. Additionally, 38 of the 50 nations that persecute Christians the most are Muslim majority.
The Bishop of Truro's report gives specifics:
"The persecution of Christians is perhaps at its most virulent in the region of the birthplace of Christianity—the Middle East & North Africa."
"Christianity now faces the possibility of being wiped-out in parts of the Middle East where its roots go back furthest. In Palestine, Christian numbers are below 1.5 percent; in Syria the Christian population has declined from 1.7 million in 2011 to below 450,000 and in Iraq, Christian numbers have slumped from 1.5 million before 2003 to below 120,000 today."
"In countries such as Algeria, Egypt, Iran, Iraq, Syria and Saudi Arabia the situation of Christians and other minorities has reached an alarming stage."
"[T]here is mass violence which regularly expresses itself through the bombing of churches, as has been the case in countries such as Egypt, Pakistan, and Indonesia."
"The single-greatest threat to Christians [in Nigeria] … came from Islamist militant group Boko Haram, with US intelligence reports in 2015 suggesting that 200,000 Christians were at risk of being killed… Those worst affected included Christian women and girls 'abducted, and forced to convert, enter forced marriages, sexual abuse and torture.'"
"An intent to erase all evidence of the Christian presence [in Syria, Iraq, Egypt, north-east Nigeria and the Philippines] was made plain by the removal of crosses, the destruction of Church buildings and other Church symbols. The killing and abduction of clergy represented a direct attack on the Church's structure and leadership."
Outside the Muslim world the persecution of Christians is getting significantly worse, particularly in North Korea, where "never-ending pressure and violence" is directed against Christians; in India, for the first time in modern history Christians are experiencing "extreme persecution."
In the end, numbers and statistics will never suffice to capture the magnitude of the problem.  "Too many to count, too many unknown," states the video by International Day of Prayer for the Persecuted Church: "All because they bear the name of Jesus."
20. ΜΠΡΑΒΟ ΠΡΟΕΔΡΕ!!..
Trump Grants Clemency to Three U.S. Service Members
Justice is finally served for Clint Lorance, Matt Golsteyn and Eddie Gallegher.
President Donald Trump granted clemency to three members of the United States military – two army officers and a Navy SEAL. The three – Army 1st Lt. Clint Lorance, former Green Beret, Maj. Matt Golsteyn, and Navy SEAL Eddie Gallagher – received full pardons over the weekend.
Maj. Golsteyn had been accused of murdering an unarmed Taliban bomb-maker. He believed that the terrorist would kill again if released; not an unreasonable assumption given the recidivist rate among released terrorists. An initial Army probe found insufficient evidence to bring charges but a second probe, opened six years later, found sufficient evidence to move forward with a murder charge. Golsteyn was charged in December 2018 and was due to begin trial.
Navy SEAL Eddie Gallagher was acquitted in 2019 of killing an ISIS terrorist in Iraq in 2017. He was however, found guilty of posing with a dead ISIS terrorist and received a reduction in rank, which cost him about $200,000 in retirement funds. His rank will now be restored.
Lt. Clint Lorance was convicted in 2013 for the murder of two Afghan motorcyclists. He was serving his sixth year of 19-year sentence when Trump issued the full pardon. Like Golsteyn and Gallagher, Lorance's case could have been scripted right out of a chapter from Orwell's 1984.
In July 2012 Lorance led his platoon on a patrol in Kandahar in an area known to be a hotbed of insurgent activity. He was informed by pilots who reconnoitered the area that motorcycle-mounted Taliban terrorists were active in the vicinity. The Taliban routinely employ motorcycles to track U.S. patrols. Moments later, Lorance spotted Afghans riding motorcycles near his patrol. With the information that he already had at his disposal and with the safety of his platoon being paramount, Lorance immediately made a command decision during the fog of war and ordered one of his snipers to neutralize what he considered to be a threat to the well-being of his men. Two motorcyclists were killed and a third escaped. The Afghans were unarmed and this was the basis for the Army's decision to charge Lorance with murder and violating the Army's Rules of Engagement.
Biometric evidence, which was withheld from Lorance's legal defense team, linked one of the dead to an improvised explosive device. The man's DNA was found on a detonated roadside bomb. In addition, there was evidence suggesting that some of those who testified against Lorance were coerced by Army prosecutors to do so with threats of criminal prosecution.
Lorance, Gallagher and Golsteyn were heroes who volunteered to put their lives on the line in service of their country. All three were exemplary servicemen whose records reflected a history bravery and courage. But instead of being treated like heroes, they were treated like common criminals by the very government they swore to protect.
But unlike his predecessor Barack Obama, Trump has demonstrated an innate ability to seek out justice and sense injustice. The instant pardons (as well as past Trump pardons) are a reflection of this.
By contrast, while Obama rejected pardon pleas for Lorance, he granted clemency for Chelsea Manning (formerly known as Bradley Manning), the transgender intelligence officer who leaked sensitive top secret information and compromised America's national security. Thanks to Obama, the treasonous Manning served barely seven years of a 35-year sentence.  Obama also commuted the sentence of Oscar Lopez Rivera, who was part of a Puerto Rican terrorist organization that carried out multiple, indiscriminate bombings in the late 1970s and early 1980s.
Finally, in 2014 Obama released five hardened Taliban terrorists for Bowe Bergdahl, a deserter whose desertion jeopardized American servicemen serving in Afghanistan. Bergdahl was later court martialed and pleaded guilty to desertion and misbehavior before the enemy. Prior to his conviction, Obama's oleaginous national security advisor, Susan Rice, told echo chamber media outlets that Bergdahl served his nation with "honor and distinction." The absurdity of this characterization cannot be overstated.
At least three of the five terrorists released for Bergdahl either resumed their terrorist activities or attempted to reconnect with their former Taliban employers. Moreover, the release of the detainees without giving Congress adequate notice violated the law. Under the National Defense Authorization Act, a law passed by Congress and signed by Obama, the administration was required to provide notice to four Senate and four House committees at least 30-days prior to the release of detainees from Guantánamo. But notice was only given by phone on the actual day of the exchange, which occurred on May 31, 2014. Consequently, the chief counsel for the Government Accountability Office determined that the Pentagon had illegally spent the money used to facilitate the prisoner exchange.
The contrast between the two presidents and their use their pardoning power could not be starker. Trump used the power to grant clemency for those who truly served their country with honor and distinction. Obama by contrast used and abused his power by granting clemency to those who hate America and compromised its national security.
21. 
'Türkiye'de saldırı olabilir' uyarısı! Kentlerin isimlerini açıkladı
Almanya Türkiye'ye yönelik seyahat tavsiyelerini güncelleyerek vatandaşlarına "VPN ağları denetleniyor" uyarısında bulundu. Alman hükümeti seyahat uyarısında ayrıca Barış Pınarı Harekatı'nın başlamasının ardından özellikle metropollerin terör örgütleri tarafından düzenlenebilecek saldırıların hedefi olabileceğini yazdı. Devamında, Türkiye'nin Suriye ve Irak sınırındaki kentlerine seyahat etmemeleri konusunda uyarıldı
Almanya Dışişleri Bakanlığı, her ülke hakkında seyahat ve güvenlik bilgilerinin bulunduğu internet sayfasının Türkiye bölümünü güncelledi. Son güncellemede Türkiye'ye seyahat edecek olan Alman vatandaşlarına Sanal Özel Ağ (VPN) uyarısı yapıldı.
"Ceza Hukuku" alt başlığı altındaki bölümde, Türkiye'de VPN ağlarının kullanımının denetlendiğine dikkat çekildi, "doğrulanmamış VPN ağı kullanımı cezalandırılabilir" uyarısında bulunuldu.
Almanya Dışişleri Bakanlığı ayrıca daha önce yaptığı uyarıları da güncelleyerek yineledi. Türkiye'de "cumhurbaşkanına hakaret" ya da "bir terör örgütüne üyelik veya terör örgütü propagandasını yapma" suçlarından yargılananların, birçok yıl hapis cezasına çarptırılma riskiyle karşı karşıya bulunduğu hatırlatıldı.
"Türkiye'ye giriş ve çıkışlarda, son dönemde herhangi bir kişinin gözaltına alınmaması, benzer gerekçelerle bir cezai kovuşturma tehdidi bulunmadığı anlamına gelmemektedir" ifadelerine yer verildi.
BARIŞ PINARI IŞIĞINDA GÜNCELLEME
Öte yandan Almanya, Türkiye'nin 9 Ekim tarihinde Suriye'nin kuzeydoğusuna başlattığı Barış Pınarı Harekatı üzerine seyahat tavsiyelerini güncellemiş, vatandaşlarından Türkiye'nin Suriye ile sınır bölgesine seyahat etmekten kaçınmalarını istemişti. Alman hükümeti ayrıca, "Türkiye genelinde saldırı tehlikesi arttı" ifadesiyle de vatandaşlarına dikkatli olunması yönünde uyarıda bulunmuştu.
Alman Dışişleri Bakanlığı yaptığı son güncellemelerle bu uyarılarını daha keskin ifadelerle yineledi ve ayrıntılandırdı. Vatandaşlarını Türkiye'nin Suriye ve Irak ile sınır bölgesine seyahat etmemeleri konusunda uyaran Almanya, "Diyarbakır, Cizre, Silopi, İdil, Yüksekova, Nusaybin, Batman, Siirt, Mardin, Şırnak ve Hakkari'ye gitmekten kaçınılması elzem" ifadelerine yer verdi.
BÜYÜK METROPOLLER HEDEF ALINABİLİR
Ayrıca "Türkiye genelinde saldırı tehlikesinin arttığı göz önünde bulundurulmalı" denilen son güncellemede, "Terör" alt başlığı altında şu uyarı yapıldı: "Türkiye'nin Suriye'deki askeri operasyonları da dikkate alındığında, terör gruplarının, özellikle büyük metropollerde, saldırı düzenleme çabalarını sürdürecek olmaları hiçbir şekilde dışlanamaz. Bu saldırılarda doğrudan yabancılar hedef alınabilir."
Bakanlık, Türkiye genelinde güvenlik önlemlerinin arttırıldığına, özellikle büyük kentlerde polis ve güvenlik güçlerinin gözle görülür şekilde mevcudiyet gösterdiğine dikkat çekmekle birlikte, "Terör gruplarının askeri olmayan hedeflere de saldırı düzenlemiş olması nedeniyle tüm Türkiye genelinde terör tehlikesi olduğundan yola çıkılmalı" ifadelerine yer verdi.
"TAHAMMÜLSÜZLÜĞE DİKKAT EDİN"
Bu arada Almanya Dışişleri Bakanlığı'nın Türkiye'ye yönelik seyahat tavsiyeleri arasında vatandaşlarının dikkate almalarını önerdiği çarpıcı bölümler de yer alıyor.
"Özel davranış kalıpları önerileri" alt başlığı altında Türkiye'nin çoğunluğu Müslüman bir ülke olduğuna işaret edilerek, "Turistik plajlar dışında, davranış ve hareket tarzı ile kılık kıyafetin yerel örf ve adetlere uygun olması önerilir" denildi.
Alman hükümeti ayrıca Alman vatandaşlarına, "Ramazan'da, turistik bölgeler dışında yemekten, içmekten ve sigara içmekten kaçının" tavsiyesinde bulundu. Ramazan sırasında, turistik bölgeler haricinde "kısıtlamalar" olduğu ifade edilirken, "yemek yemenin, içecek tüketmenin, sigara içmenin tahammül edilmemesi söz konusu olabiliyor" görüşüne yer verildi.
FOTOĞRAF UYARISI
Türkiye seyahat tavsiyelerinde bir de fotoğraf uyarısı yer alıyor. "Fotoğraf çekmekten kaçının, ihtiyatlı olun, icabında izin isteyin" ifadelerine yer verilen bu bölümde, Türkiye'de askeri ve diğer güvenlik kurumlarının, sınır bölgelerinin ve güvenlik kurumu çalışanlarının fotoğraflarının çekilmesine izin verilmediğine dikkat çekildi. Metinde, "Mezarlıklar, dini yerler ve özel mülklerde fotoğraf çekilmesi halkın ve güvenlik güçlerinin olumsuz tepkisine yol açabilir" uyarısı yapıldı.
KAYNAK: DEUTSCHE WELLE
22.
7 ülkeden saldırı oldu: Türkiye SİB'i kuruluyor
Son 1 yıl içerisinde Türkiye'ye yönelik siber saldırı sayısı 100 bine yaklaşmış durumda. Son olarak geçtiğimiz ayın son haftasında gerçekleştirilen saldırılarda Türkiye'nin önde gelen iki kurumunda kısa süreli hizmet aksamaları meydana geldi. Geçtiğimiz yıla göre iki kat artışın yaşandığı bu yeni nesil güvenlik tehdidine karşı Siber İstihbarat Birimi kurulması gündemde. Bu sayede kurulacak ağ üzerinden istihbarat kaynakları çoğaltılarak maddi ve itibar kayıplarına yol açan siber saldırılar önceden haber alınacak ve gerekli müdahalelerde hızlıca bulunulabilecek.
19.11.2019 
Türkiye'ye yönelik 
siber saldırı
lar çoğunlukla elektronik 
haber
leşme altyapısını ve kamu kurumları başta olmak üzere bankacılık, enerji, sağlık gibi kritik sektörlerde faaliyet gösteren kuruluşları hedef alıyor.
Söz konusu saldırıların yüzde 99'unu dağıtık servis dışı bırakma (DDoS) ve oltalama (phishing) saldırıları oluşturuyor.
Ulaştırma Bakanlığı bünyesinde bulunan Ulusal Siber Olaylara Müdahale Merkezi'ne (USOM) 2019 yılı içerisinde işletmeciler tarafından raporlanan saldırılar geçtiğimiz yıla göre 2 kat artışla 100 bine yaklaşmış durumda.
7 ÜLKEDEKİ SERVERLAR KULLANILIYOR
Son günlerde özellikle bankacılık sektörüne çok yoğun DDoS atakları yapılıyor. Söz konusu saldırılarda ABD, Hollanda, Ukrayna, Çin, Tayland, Rusya ve İran üzerindeki serverlar etkin olarak kullanılıyor.
Ekim ayının son haftasında ABD ve Rusya üzerinden gerçekleştirilen siber saldırı da bunlardan bir tanesi.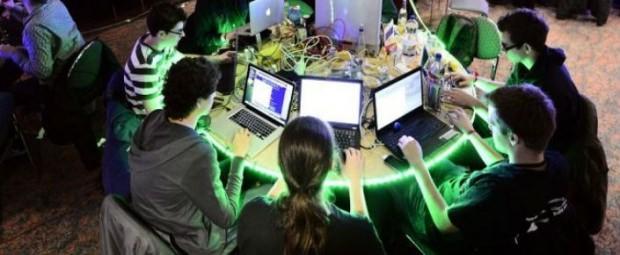 DDoS tekniği kullanılan saldırılardan en çok Türk Telekom ve Garanti BBVA etkilenmiş uzun süre hizmetlerde aksamalar meydana gelmişti.
DDoS saldırısı, internete bağlı bir hizmeti geçici ya da süresiz olarak aksatmayı hedefliyor. Bir başka deyişle DDoS saldırısı, web kaynağına birden çok istek göndererek internet sitesinin kapasitesini aşmasına yol açıyor ve sistemin çalışmasını engelliyor.
SİBER GÜVENLİK STRATEJİSİ HAZIRLANACAK
Siber saldırıların 2 kat artarak 100 bin bandına dayanmasının ardından Ulusal Siber Güvenlik Stratejisi için hazırlık çalışmalarına başlanarak gerekli olan mevzuat çalışması da yapılacak. Çalışmayı Cumhurbaşkanlığı Dijital Dönüşüm Ofisi, Ulaştırma Bakanlığı ve TÜBİTAK ortak yürütecek.
ÇALIŞTAY YAPILACAK
Avrupa Birliği'nin Şebeke ve Bilgi Güvenliği Direktifine uyum sağlanmasına yönelik de çalışma yürütülecek ve buna ilişkin teknik yardım projesi başlatılacak. Bu aşamada kritik kamu kurum ve kuruluşlarının da katıldığı iki çalıştay gerçekleştirilecek.
Ayrıca İhtiyaç duyulan alanlara yönelik 5 güvenlik standartı tespit edilerek bunların adaptasyonu sağlanacak. Kritik altyapılarda bilgi yönetim güvenliği sistemi de kurulacak.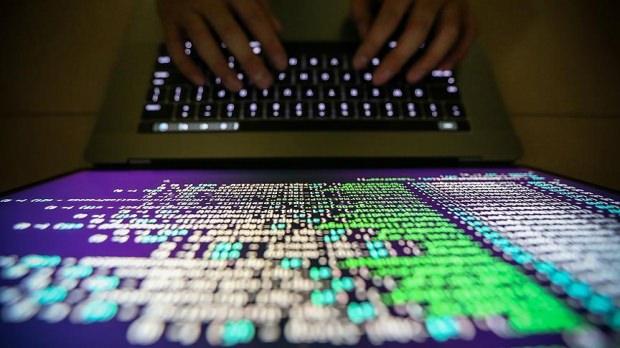 SİBER TEHDİTE KARŞI SİB
Ulusal siber güvenliğinde en önemli adım ise bilgi ve iletişim teknolojileri altyapılarına yönelik ortaya çıkan tehditlere ilişkin atılacak. Bu noktada 2020 yılı için bir Siber İstihbarat Birimi kurulması da gündemde. Kurulacak ağ üzerinden siber tehdit istihbaratı sağlanan kaynakların sayısı çoğaltılacakken, ulusal siber güvenlik olaylarına müdahale ve koordinasyon kapasitesi de arttırılacak.
Siber güvenliğe yönelik ABD, Avustralya, Brezilya, Estonya, Hindistan, İngiltere, İtalya ve Japonya'da Siber Güvenlik Operasyon Merkezi gibi çeşitli isimler altında özel birimler bulunuyor.
KRİTİK ALTYAPIYA TEST YATAĞI
Siber güvenlik sistemlerinin faydalanması ve bu alanda katma değeri daha yüksek ürün ve çözümlerin geliştirilmesi için de kamu araştırma kurumları ile üniversitelerin de dahil olduğu siber güvenlik ürünü geliştirilecek. Bu projelerden elde edilen çıktılar açık kaynak kodlu siber güvenlik ekosistemiyle paylaşılacak.
Yine siber tehditlere karşı geliştirilem 30 ürüne yönelik etiketleme yapılarak sertifika verilecek ve bu alanda çalışma yürüten 10 firmaya ihracat desteği sağlanacak.
Kritik altyapılara yönelik ise Endüstriyel Kontrol Sistemleri Test Yatağı Merkezi kurulacak.
BİN ÜNİVERSİTELİYE ÖZEL EĞİTİM
Düzenlemeler dahilinde üniversitelerin müfredatlarında da değişiklik yapılacak. Bu kapsamda bin üniversite öğrencisine siber güvenlik eğitimi verilecek ve üniversitelerde siber güvenlik müfredatı içerisinde siber güvenlik lisans ve yüksek lisans programları oluşturulacak.
KAYNAK: YENİ ŞAFAK
23. 
Türkiye harekat başlattı! Pakistan sürprizi
Uluslararası bir harekata dönüştürülmesi için yaklaşık 1.5 yıldır çalışmalar yürütülen Akdeniz Kalkanı Harekatı'nın ilk katılımcısı, dost ve müttefik ülkelerden Pakistan oldu

.
Halen 
Doğu Akdeniz
-2019 Davet Tatbikatı'na 
PNS Alamgir
 fırkateyni, bir deniz karakol uçağı, bir deniz özel kuvvet timi ile katılım sergileyen 
Pakistan
, tatbikatın tamamlanması ardından Türk Deniz Kuvvetleri Komutanlığının milli harekatı Akdeniz Kalkanı Harekatı'na katılacak.
8 DOST ÜLKENİN DAHA KATILIMI BEKLENİYOR
Pakistan'ın Akdeniz Kalkanı Harekatı'na katılımıyla birlikte harekat fiilen uluslararası bir harekata dönüşecek. Türkiye'nin Doğu Akdeniz'de deniz güvenliğini sağlamak maksadıyla 2006 yılında milli imkanlarla başlattığı Akdeniz Kalkanı Harekatı'nın uluslararası boyuta taşınması kapsamında Arnavutluk, Azerbaycan, Cezayir, Gürcistan, Libya, Lübnan, Pakistan, Tunus ve Ürdün'ün tatbikata dahil olmaları konusunda yürütülen çalışmalarda önemli ilerlemeler kaydedilmişti.
KAYNAK: YENİ ŞAFAK GAZETESİ
24. 
Erdoğan'dan S-400 ve F-35 açıklaması
Cumhurbaşkanı ve AK Parti Genel Başkanı Recep Tayyip Erdoğan, partisinin TBMM Grup Toplantısı'nda S-400 ve F-35 tartışmalarına noktayı koydu

.
Partisinin TBMM Grup Toplantısı'nda konuşan Cumhurbaşkanı ve AK Parti Genel Başkanı Recep Tayyip Erdoğan, "Sayın Trump'a S-400 alınması noktasına nasıl gelindiğini aktardık. Kendisi de hak veriyor. NATO'nun mani teşkil etmediğini açıkladığı S-400 konusunun başka noktalara matuf olduğunu açıkladı. ABD'den Patriot alma talebimizi de tekrarladık. Trump'a, F-35 meselesindeki mevcut uzlaşmaz tavır sürerse Türkiye'nin başka arayışlara girme zorunda kalacağını da ayrıca söyledik" ifadelerinde bulundu.
Erdoğan'ın konuşmasından satır başları şöyle;
"Meclis çalışmalarımız sizlerin üstün gayretiyle son derece verimli bir şekilde devam ediyor. Milletimizin beklentilerine cevap verecek yasama faaliyetlerini uzlaşı temelli bir yaklaşımla yürütüyoruz. Diğer partilerden gelen her türlü müspet katkıyı benimsiyoruz. İlk iş olarak kahraman Mehmetçiklerimizin yurtdışında bulunmalarını bir yıl daha uzatan tezkere büyük bir ittifakla kabul edildi. Ardından reform paketinin ilki için çalışmalara başladık. Ayrıca ithalatçılarımızın ve ihracatçılarımızın mali yüklerini azaltacak düzenlemelere ilişkin görüşmeler tamamlandı. Çok sayıda uluslararası sözleşme genel kurulda görüşüldü. ABD Temsilciler Meclisi'nin aldığı sözde Ermeni soykırım yasasına karşı metin HDP hariç kabul edildi. Balıkçılık kaynaklarımızı koruyan, kaçak avcılığın önüne geçen önemli bir düzenleme yasalaştı. BDDK'daki ödeme alanına ilişkin yetkilerin Merkez Bankası'na devredilmesinin önü açıldı. Türkiye Ödeme ve Para Kuruluşları Birliği kurulmuş oldu. Dijital hizmet vergisiyle kanun teklifinin görüşmeleri devam ediyor. Teklif, dijital hizmet sunan çok uluslu şirketlerin vergilendirilmelerini sağlıyor. Vergide adalet, basitlik, etkinlik ve verimlilik ilkeleleri çerçevesinde mükelleflerin uyumunu gözeten sistemler içeriyor.
BÜTÇE GÖRÜŞMELERİ
Bütçe görüşmeleri her gün saat 11.00'de başlayacak ve program bitimine kadar sürecek. Her bakanımız ekibiyle tam mesai Meclis'te bulunacak. Meclis çalışmaları bizim için hayati öneme sahiptir. Güçler ayrılığının keskinleştirilmesi, milletvekillerimiz üzerindeki yükü artırmıştır. Kanun tekliflerini yasalaştırma sorumluluğu milletvekillerimize aittir. Genel Merkez'de ve Cumhurbaşkanlığı'nda çalışma yapan birimlerimiz olsa da asıl iş milletvekillerimize düşüyor. Kanun tekliflerinin en mükemmel şekilde hazırlanması ve yasalaştırılması sürecinde milletvekillerimizden çok daha fazla gayret bekliyoruz. Yasama tarafından ne kadar etkin olursak, yürütmede de o kadar etkin oluruz. Ayrıca milletvekili bölgelerinde de gerekli çalışmaları yapmayı sürdürmeliyiz.
MİLLETVEKİLLERİNE UYARI
Milletvekillerimizden beklentimi tekrar ederek söylüyorum, kesinlikle her milletvekilimiz kendi seçim bölgesini ihmal etmemeli. Her hafta bölgesine gidecek bölgesinin tüm ilçelerine, mahalle veya köylerine kadar oradaki vatandaşlarımızın hal hatırlarını soracak. Muhtarlarla görüşmelerini yapacak. Bize ulaştırılmasını gerekenleri bize ulaştıracak, bakan yardımcılarımıza ulaştırılması gerekenleri bakan yardımcılarına ulaştırarak bu çalışmaları daha zinde olarak yürüteceğiz. AK Parti milletvekili olmak demek salı, çarşamba, perşembe Ankara'ya gelmek değil, buraya gelip daha sonra kendi il ve ilçeleriyle koordine etmektir.
ABD ZİYARETİ
Aziz kardeşlerim bilindiği gibi geçtiğimiz hafta sayın Trump'ın davetine icabetle ABD'uye bir çalışma ziyareti gerçekleştirmiştik. Başkan Trump'la oldukça verimli toplantı yaptık. ABD ile ilişkilerde sıkıntılı bir dönemden geçildiği sır değil. Amacımız bu zor dönemi her iki ülke için kabul edilebilir ve sürdürülebilir şekilde geride bırakmaktır. Türkiye ve ABD'nin çok daha yakın ve birbirini destekleyeceği şekilde olması gerekiyor. İki ülke arasındaki ilişkileri bozmaya yönelik çabaların gerçek mahiyetini en iyi gören sayın Trump'tır. Türkiye-Amerika ilişkileri konusunda Trump insiyatif kullanmaktadır.
S-400 VE F-35 AÇIKLAMASI
Son ziyaretimiz bu bakımdan oldukça faydalı geçmiştir. Aramızdaki bir çok meseleye kökten çözüm getiremedik ama bu meselelerin ilişkilerimizi esir almasına da izin vermediğimizi tüm dünyaya gösterdik.100 milyar dolarlık ticaret hedefi kararlılığımızı teyit ettik. Gümrük vergilerinin düşürülmesinden tercihli ticaret anlaşmasına kadar çok mesafe bulunuyor. Önümüzdeki dönemde gerekli adımları atacağız. S-400 meselesinde görevlendirdiğimiz arkadaşlarımız vasıtasıyla çözüm yolları aranmasında mutabık kaldık. Sayın Trump'a S-400 alınması noktasına nasıl gelindiğini aktardık. Kendisi de hak veriyor. NATO'nun mani teşkil etmediğini açıkladığı S-400 konusunun başka noktalara matuf olduğunu açıkladı. ABD'den Patriot alma talebimizi de tekrarladık. 
F-35 konusunda ülkemize yapılan haksızlığı dile getirdik. Türkiye müşteri değil, ortaktır. Şayet F-35 meselesindeki uzlaşmaz tavır sürerse, Türkiye'nin orta vadeli ihtiyaçları için arayışlara girme zorunda kalacağını da ifade ettik. Temsilciler Meclisi'nde kabul edilen sözde Ermeni Soykırımı kararının haksız olduğunu belgeleriyle ortaya koyduk. Ardından teşebbüsler akamete uğratılmıştır. Diğer meselelerde de küçük de olsa ilerlemeler kaydedilmesini umuyoruz.
BİNLERCE DAEŞ'LİYİ SERBEST BIRAKTILAR
Azil sürecinin Başkan Trump'ı temkinli davranmaya yönelttiği açıktır. Suriye meselesi ABD ziyaretimizin en önemli başlıklarından biriydi.Sadece Fırat Kalkanı'nda 3 binden fazla DEAŞ'lıyı etkisiz hale getirdik. ABD tarafından düzenlenen operasyonla öldürülen Bağdadi'nin eşi, kardeşi ülkemiz tarafından yakalandı. Bunlardan çok ciddi istihbarat elde ettik. PKK/YPG Suriye'deki cezaevlerinde ve kamplarda bulunan binlerce DEAŞ'lıyı şantaj yapma malzemesi olarak serbest bıraktı.Barış Pınarı Harekatı'ında etkisiz hale getirdiğimiz terörist sayısı bin 200'e yaklaştı. Türkiye'nin başarıyla sürdürdüğü Barış Pınarı Harekatı büyük oyunu bozmuştur.
ABD TERÖRİSTLERİ BÖLGEDEN ARINDIRMADI
ABD'nin belirlediğimiz bölgeleri teröristleri arındıramadığı açıktır. Neredeyse her gün saldırı düzenleniyor. Kontrol altındaki sivillere yönelik bombalı eylemler gerçekleştiriliyor. Müsebbibi YGP/PYD terör örgütüdür. Mesele ne Türkiye'1nin yaptıkları veya yapmadıklarıdır. Terör örgütünün eli katiller sürüsü olduğudur. Ne Mazlum Kobanisi. Böyle birisi yok, bu Ferit Abdi. Bu ülkemizde yüzlerce insanın öldürülmesinin başını çeken bir katildir. Bunu biz defaatle ABD'ye, Rusya'ya anlattık. En sonunda ABD'de Sayın Trump'a ve senatörlere video ile anlattık. Bu onları etkiledi. Dünyanın dört bir yanında öyle bir yere bulaştırıyorlar ki bizim Kürtlere karşı olduğumuzu anlatıyorlar, parlamentodaki HDP gibi. Biz Kürt kardeşlerimize değil, terör örgütü olan PKK'ya karşıyız, YPG'ye karşıyız, PYD'ye karşıyız. Sizin bu ifadeleriniz Kürt kardeşlerimize saygısızlıktır. Bütün bunlarla beraber mesele sınırlarımız boyunca bir terör koridoru oluşturarak ülkemizi güneyden kuşatma gayretidir. Biz bu kuşatmayı bozduk. Bunların sıkıntısı burada. Bunlar çılgına döndü. Binlece TIR silah geldi. Bunlar bu operasyonu başarılı bir şekilde yürütemediler
25. 
Çin'de devlet sırrını alenen dergiye bastılar! Ortalık karıştı!
Çin hükümeti adına yayın yapan Modern Ships isimli dergi son sayısında büyük bir skandala imza attı. Daha önce görülmemiş silah, yönetimin kontrolündeki bir derginin kapağına yanlışlıkla konuldu. Büyük sırrın açığa çıkmasıyla ortalık karıştı.
Ülkeyi yöneten Çin Komünist Parti'nin yayın organı olan Modern Ships isimli dergide Çin'in geliştirdiği yeni silahının bütün detayları okurla paylaşıldı.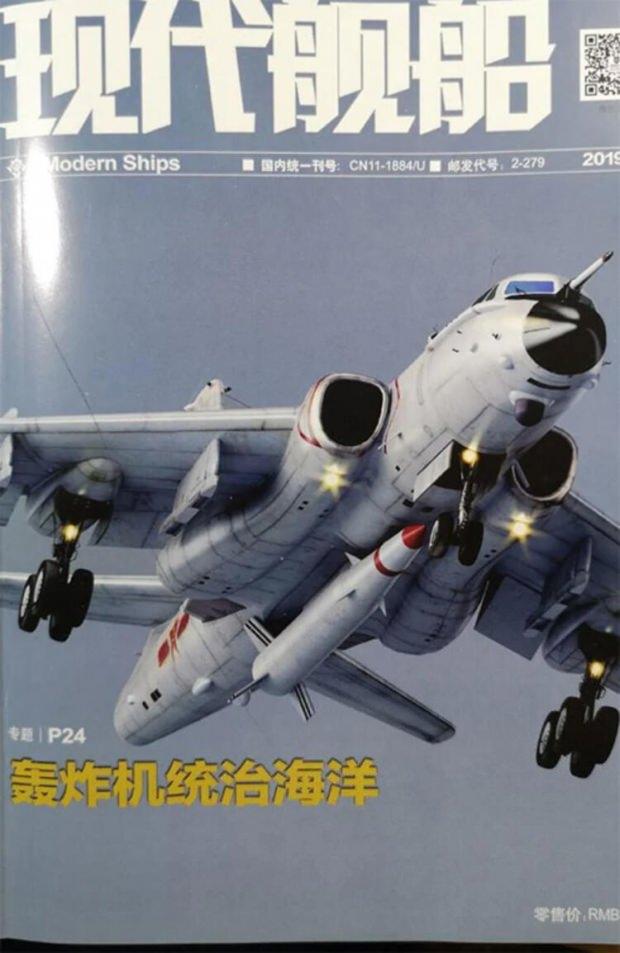 Derginin kapağında ve içindeki göbek sayfalarında ülkenin yeni savaş uçağı H-6N oldukça detaylı bir şekilde görüntüleniyor. Bilgisayar ortamında hazırlanan görüntülerde uçak gövdesinin tam altında ise devasa boyutlarda bir balistik füze yer alıyor. Halihazırda Çin ordusu tarafından kullanılan Dong Feng-15'e benzeyen füzenin görüntüsünün ortaya çıkması Çin'de büyük bir tartışmayı da beraberinde getirdi.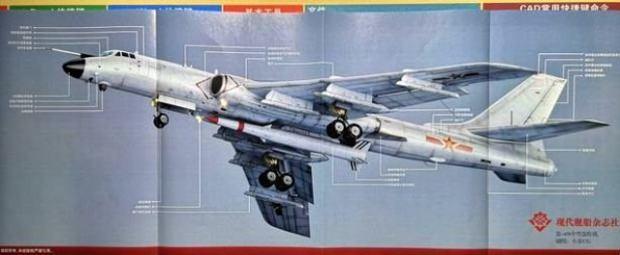 BATILI SAVUNMA SANAYİ UZMANLARINI HAREKETE GEÇİRDİ
Öte yandan bu görüntü Batılı savunma sanayi uzmanlarını harekete geçirdi. Flight Global'a konuşan Avustralya Stratejik Politika Enstitüsü analisti Malcolm Davis, "Eğer bu görüntü gerçekse bu durum Çin ordusunun gemisavar sistemlerinin büyük oranda geliştiğini gözler önüne seriyor" dedi.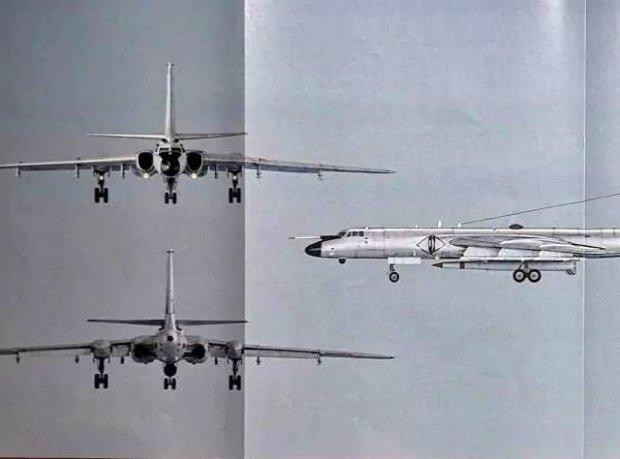 BALİSTİK FÜZE İDDİASI
Avustralya'nın çok okunan internet sitelerinden news.com.au, "Bu değişiklikler savaş uçağının nükleer başlıklı ya da hipersonik hızla ilerleyen balistik füze taşıyabileceği iddialarını da gündeme getirdi" yorumunu yaptı.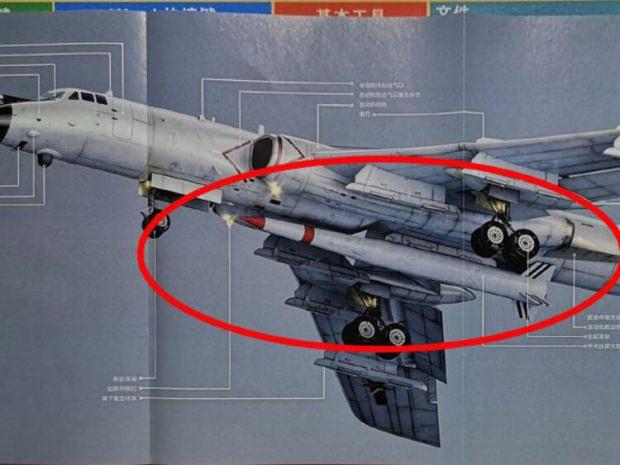 26. ΜΕΓΑΛΟ ΚΡΙΜΑ Κε Κόκκαλη, ΜΕΓΑΛΟ!.. 
ΤΟΣΗ ΑΝΑΞΙΟΠΡΕΠΕΙΑ ΛΟΙΠΟΝ Κε Κόκκαλη; ΕΙΝΑΙ ΟΛΟΦΑΝΕΡΟ ΑΥΤΟ ΚΑΙ ΑΠΟ ΤΗΝ ΟΛΗ ΣΟΥ ΕΝΕΡΓΕΙΑ, ΑΛΛΑ ΚΥΡΙΩΣ ΑΠΟ ΤΑ 15.000 ΕΥΡΩ ΠΟΥ ΖΗΤΑΣ, ΩΣ "ΥΓ", στο "ΧΑΡΤΙ" που έστειλες στην ΠΑΕ "ΟΛΥΜΠΙΑΚΟΣ"!..
ΘΑ ΜΟΥ ΠΕΙΤΕ ΟΜΩΣ ΦΙΛΟΙ ΜΟΥ "ΤΟ ΧΡΗΜΑ ΣΤΑΥΡΩΣΕ ΤΟΝ ΙΔΙΟ ΤΟΝ ΧΡΙΣΤΟ ΜΑΣ"!..
ΑΛΛΑ ΟΛΑ ΕΔΩ ΜΕΝΟΥΝ Κε Κόκκαλη, ΟΛΑ! ΚΑΙ ΤΟ ΧΡΗΜΑ, ΑΛΛΑ ΚΑΙ Η ΔΟΞΑ, ΠΟΥ ΚΕΡΔΙΣΕΣ ΣΤΟΝ "ΘΡΥΛΟ", ΠΟΥ Σ' ΑΝΕΒΑΣΕ ΣΤΑ ΟΥΡΑΝΙΑ!.. (ΚΑΙ ΕΝΝΟΩ ΤΟΝ "ΠΑΓΚΟΣΜΙΟ" ΛΑΟ ΤΟΥ, ΑΦΟΥ ΔΕΝ ΝΟΜΙΖΩ ΤΑ ΟΣΑ ΘΕΤΙΚΑ ΕΚΑΝΕΣ ΣΤΗΝ ΟΜΑΔΑ ΝΑ ΣΕ ΑΝΕΒΑΖΑΝ ΤΟΣΟ, ΑΝ ΗΣΟΥΝ ΠΧ ΣΤΟΝ ΑΤΡΟΜΗΤΟ ΠΕΡΙΣΤΕΡΙΟΥ ή ΣΤΗΝ "ΚΟΥΛΑ", ΠΟΥ ΤΗΣ ΦΤΙΑΧΝΕΙΣ ΤΟΥΣ ΥΠΟΓΕΙΟΥΣ ΧΩΡΟΥΣ ΤΗΣ "ΤΖΑΜΠΑ ΣΟΦΙΑΣ", ή -για να μην το κουράζω- ΣΕ ΟΠΟΙΟ ΑΛΛΟ ΕΛΛΗΝΙΚΟ ΣΩΜΑΤΕΙΟ)
Έτσι χτυπάει τα σπλάχνα του Ολυμπιακού ο Σωκράτης Κόκκαλης!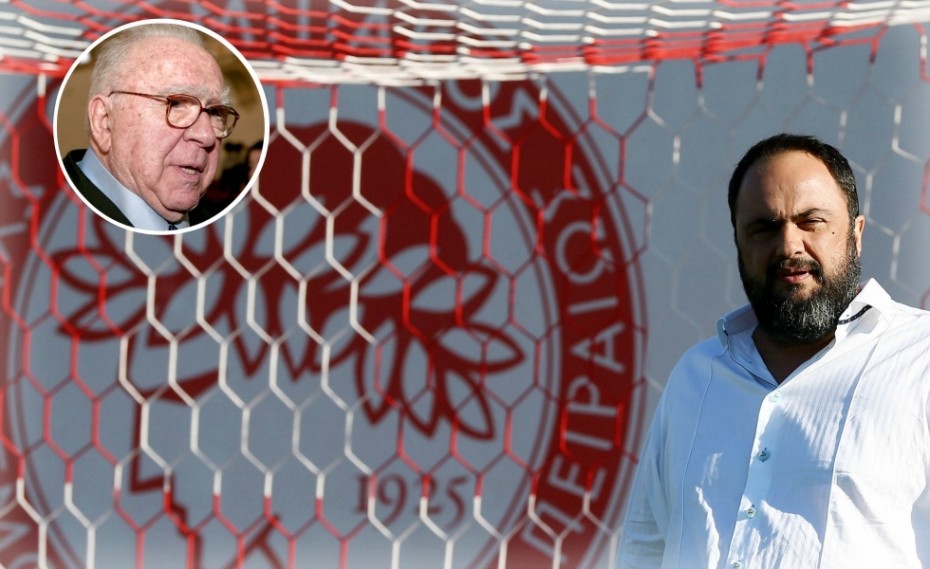 Μία επιστολή ντροπή απέστειλε εντελώς απροειδοποίητα στην ΘΡΥΛΟΣ ΑΕ η εταιρία Iντρακάτ που ανήκει στον Σωκράτη Κόκκαλη μεσούσης της αγωνιστικής περιόδου, ζητώντας την επιστροφή έκτασης του προπονητικού κέντρου του Ολυμπιακού στο Ρέντη.
Έκταση στην οποία έχουν δαπανηθεί περισσότερα από 500.000 ευρώ τα τελευταία χρόνια με σκοπό τη βελτίωση της προπόνησης της Ακαδημίας των Πειραιωτών.
Η συγκεκριμένη έκταση ανήκει στην ΘΡΥΛΟΣ ΑΕ και αποκτήθηκε από την Ιντρακάτ την περίοδο προεδρίας του Σωκράτη Κόκκαλη στην ΠΑΕ Ολυμπιακός, χωρίς ωστόσο να αξιοποιηθεί μέχρι τη στιγμή που άλλαξε το ιδιοκτησιακό καθεστώς στους «ερυθρόλευκους».
Στην ανακοίνωση-ντροπή της Iντρακάτ απάντησε με σκληρό τρόπο η ΘΡΥΛΟΣ ΑΕ, τονίζοντας μεταξύ άλλων ότι έγινε για μία ακόμη φορά φανερή η εχθρική στάση του Σωκράτη Κόκκαλη προς την ΠΑΕ Ολυμπιακός.
Μάλιστα, οι «ερυθρόλευκοι» ανέφεραν στην επιστολή τους ότι έγινε και πάλι φανερό ότι ο Ολυμπιακός λειτουργεί για την οικογένεια Κόκκαλη ως όχημα επίτευξης προσωπικών της κερδών.
Επιπλέον, η ΘΡΥΛΟΣ ΑΕ υπογράμμισε ότι θα ξεκινήσουν άμεσα εργασίες για τη δημιουργία νέου χώρου, ώστε να μπορεί το μέλλον του Ολυμπιακού να προπονείται όπως του αξίζει.
Τέλος, στην επιστολή τους οι «ερυθρόλευκοι» τόνισαν ότι η νέα εχθρική προς την ομάδα στάση του Σωκράτη Κόκκαλη θα φέρει τις έντονες αποδοκιμασίες του κόσμου των Πειραιωτών.
Αναλυτικά το περιεχόμενο των δύο επιστολών:
Eπιστολή Iντρακάτ προς ΘΡΥΛΟΣ ΑΕ:
«Όπως γνωρίζετε, η διάρκεια του από 01.02.2014 μεταξύ μας Ιδιωτικού Συμφωνητικού Μίσθωσης του οικοπέδου επιφανείας 12.655,08 τμ που βρίσκεται στην περιοχή του Αγίου Ιωάννη Ρέντη Αττικής, έληξε την 30.6.2019.
Όπως σας έχουμε ήδη ενημερώσει, η Εταιρεία μας δεν προτίθεται να προβεί σε παράταση ή ανανέωση του μισθωτηρίου, καθώς σκοπεύει να προβεί σε πώληση του ακινήτου της.
Κατόπιν αυτού, παρακαλούμε να μας αποδώσετε το ακίνητο, κατά τα προβλεπόμενα στο άρθρο 12 του μισθωτηρίου, εντός 30 ημερών από την παρούσα. Επίσης, σας γνωρίζουμε ότι για το χρονικό διάστημα από την 1/7/2019 μέχρι και σήμερα οφείλετε το ποσό των € 15.033,84 ως αποζημίωση χρήσης του ακινήτου κατά τα προβλεπόμενα στο άρθρο 9 του μισθωτηρίου.
Αρμόδιος επικοινωνίας για την παράδοση του ακινήτου και την τακτοποίηση τυχόν εκκρεμοτήτων από το μισθωτήριο είναι ο κ Ιωάννης Σχοινάς».
Η απάντηση της ΘΡΥΛΟΣ ΑΕ προς την INTRAKAT:
«Με μεγάλη απογοήτευση αλλά χωρίς ίχνος έκπληξης, λάβαμε την επιστολή σας που μας ενημερώνει ότι η Εταιρεία σας αποφάσισε απροειδοποίητα και κατά παράβαση των οικείων νομοθετικών διατάξεων, και θέτοντας διορία μόλις 30 ημερών, να διακόψει τη μίσθωση οικοπέδου που αποτελεί μέρος των προπονητικών εγκαταστάσεων του Ρέντη και στο οποίο προπονούνται και αγωνίζονται οι ομάδες της Ακαδημίας του ΟΛΥΜΠΙΑΚΟΥ. Σημειώνεται μάλιστα ότι η INTRAKAT είχε αποκτήσει το οικόπεδο αυτό από τη ΘΡΥΛΟΣ Α.Ε. κατά την περίοδο που ιδιοκτήτης της ΘΡΥΛΟΣ Α.Ε. και της ΠΑΕ ΟΛΥΜΠΙΑΚΟΣ ήταν ο Σωκράτης Κόκκαλης, στερώντας με αυτό το τρόπο ένα σημαντικό περιουσιακό στοιχείο από την ομάδα μας.
Επιλέγετε μάλιστα να το κάνετε αυτό κατά τη διάρκεια της αγωνιστικής περιόδου ώστε η ζημία να είναι μεγαλύτερη αφού ανατρέπεται όλος ο αγωνιστικός προγραμματισμός της Ακαδημίας μας.
Δυστυχώς επιβεβαιώνεται και πάλι η εχθρική στάση του Σωκράτη Κόκκαλη και των εταιρειών του απέναντι στην ΠΑΕ ΟΛΥΜΠΙΑΚΟΣ.
Αποδείχθηκε με την υπόθεση του «Γεώργιος Καραϊσκάκης», τη στάση του τα τελευταία τρία χρόνια και τις συμμαχίες του και τις δουλειές με όλους σχεδόν τους εχθρούς του ΟΛΥΜΠΙΑΚΟΥ, καθώς και με το γεγονός ότι ο ίδιος και οι εταιρείες του δεν συνεισέφεραν ούτε ένα ευρώ για τον Ερασιτέχνη ΟΛΥΜΠΙΑΚΟ τα τελευταία δέκα χρόνια.
Δυστυχώς για τον Σωκράτη Κόκκαλη, τους γιους του και τους συνεργάτες του, βασιλιάς τους είναι το χρήμα ενώ ο ΟΛΥΜΠΙΑΚΟΣ είναι ένα όχημα επίτευξης κερδών για τις κρατικοδίαιτες εταιρείες του.
Η ΠΑΕ ΟΛΥΜΠΙΑΚΟΣ ήδη ετοιμάζει νέους χώρους κοντά στο προπονητικό κέντρο, για να φιλοξενήσουν τις ομάδες της Ακαδημίας του Ολυμπιακού που κάνουν προπόνηση και αγωνίζονται στον συγκεκριμένο χώρο στον οποίο έχουν επενδυθεί από μέρους μας εκατοντάδες χιλιάδες ευρώ ώστε να φτάσει στα υψηλά επίπεδα του προπονητικού κέντρου.
Σε ότι αφορά σε μια οφειλή μερικών χιλιάδων ευρώ σε σχέση με την μίσθωση, την οποία αναφέρετε στην επιστολή σας, σας ενημερώσουμε ότι έχει εξοφληθεί. Ο ΟΛΥΜΠΙΑΚΟΣ, τα τελευταία δέκα χρόνια, δεν αφήνει χρέη όπως γινόταν επί των ημερών σας, με τα δεκάδες εκατομμύρια ευρώ χρέη της ΠΑΕ και του Ερασιτέχνη Ολυμπιακού που μας μας κληροδοτήσατε.
Για όλους εμάς, η λειτουργία της Ακαδημίας και των Σχολών, είναι πολύ σημαντική για τον Σύλλογο και την κοινωνία γιατί αποδίδει σε αυτήν εξαιρετικούς αθλητές, μαθητές και κυρίως ανθρώπους.
Να είστε σίγουροι ότι μαζί με τη παραλαβή του οικοπέδου σας θα εισπράξετε και την καθολική αποδοκιμασία του κόσμου του ΟΛΥΜΠΙΑΚΟΥ για ένα ακόμα απρόκλητο χτύπημα στον Σύλλογο».
"ΧΑΙΡΕΤΕ"!
"ΕΛΛΗΝΑΣ"
-/-