1.
O ΠΙΟ "ΜΑΓΚΑΣ" ΙΣΡΑΗΛΙΝΟΣ ΠΑΤΡΙΩΤΗΣ Π-Θ ΤΗΣ ΤΕΛΕΥΤΑΙΑΣ 20ΕΤΙΑΣ!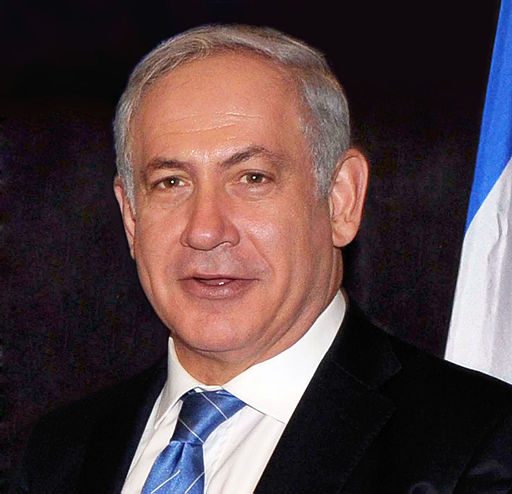 07-14-19
Netanyahu to make history as longest serving PM
INN
 –
On Saturday, July 20, Prime Minister Binyamin Netanyahu will become the longest-serving prime minister in Israeli history, beating Israel's first prime minister

David Ben Gurion
.
Ben Gurion served as prime minister for 4,872 days. Netanyahu will reach that number on Friday and surpass it on Saturday. Both prime ministers achieved their record through two non-consecutive periods of time, with Ben Gurion serving as prime minister from May 1948 until January 1954 and from November 1955 to June 1963. Netanyahu was prime minister from June 1996 until July 1999 and has served as the current prime minister since March 2009. He is the only prime minister in Israel to have been elected three times in a row.
Netanyahu is also one of the longest-serving heads of the OECD countries, in third place after Turkish president Recep Tayyip Erdogan and German chancellor Angela Merkel, who is stepping down as chancellor in 2021
The prime minister who served the shortest term was Ehud Barak, who beat Netanyahu in 1999 by a wide margin but was defeated by Ariel Sharon amidst the second intifada after less than two years in office.
Netanyahu is also the first prime minister born after the establishment of the state of Israel and was the youngest prime minister in Israeli history when he was elected in 1996 at the age of 46.
(Photo – Wiki Commons)
2.  
Hamas using

"

WhatsApp"

to gain intelligence on IDF troop movements
Hamas is trying to glean sensitive military information from IDF soldiers through WhatsApp. (Flash 90/Miriam Alster)
By World Israel News Staff
Hamas has stepped up its efforts to gain intelligence about the Israel Defense Forces, Ynet news reports on Monday.
The terror group's members have been using the popular messaging app WhatsApp to pose as Israeli soldiers in order to wean classified information from real IDF servicemen.
"In one case, a Hamas member 'proved' his identity by presenting a schedule of paratroopers trained in the fighting in Gaza," Ynet reports.
The Israeli news site says that the use of WhatsApp is a new wrinkle in Hamas' ongoing efforts to gain sensitive information from soldiers, particularly in the Gaza Division. In earlier attempts, it used dating and sports sites, as well as Facebook, targeting Israeli soldiers based on their location and phone number.
But a case reported this month has sparked concern within the IDF, Ynet says. A soldier from a paratrooper battalion received a message from someone presenting himself as another soldier and asking for information about training in his battalion.
This type of information can be of great value, as it may include the times a battalion leaves the area and when it's replaced by a new battalion, Ynet reports, noting that the kidnapping of IDF soldiers that led to the Second Lebanon War and the recent killing of a Hamas terrorist along the Gaza border occurred during transition periods of this kind.
The Israeli soldier, suspicious, informed his superior officers.
But the Hamas operative appeared to do a competent job pretending to be an Israeli soldier, using military slang, writing in Hebrew and using an Israeli number.
The IDF Spokesperson's Office said of this incident, "The IDF is aware of the enemy's actions, monitors its efforts on social networks, and calls on soldiers and civilians to conduct themselves safely on the Internet and continue to act alertly and responsibly…
"These days marked the anniversary of Operation "Broken Heart", in which the IDF exposed Hamas activity against social network employees. The operation contributed greatly to raising the awareness and alertness of the soldiers, a fact realized in this latest case."
Operation "Broken Heart" was a campaign the IDF launched in July of last year to warn soldiers of efforts by Hamas to hack their phones and install spyware through two dating sites and a World Cup app. About 100 soldiers fell for the ploy, the Army said at the time.
3.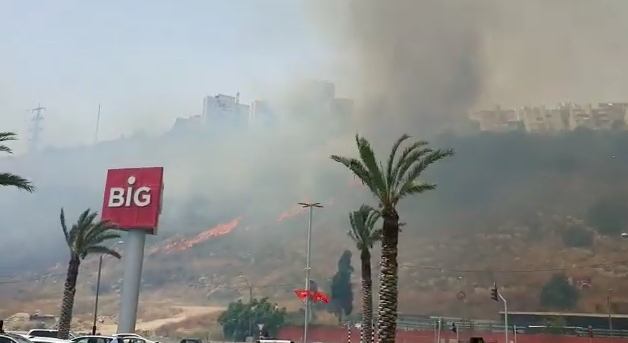 07-17-19
Evacuations begin as massive fires break out across Israel
INN
 – A number of major fires broke out across Israel Wednesday afternoon, forcing some evacuations and destroying a number of homes.
Five homes in the central Israeli town of Or Yehuda went up in flames after a fire broke out in the Ramat Pinhas neighborhood, forcing residents to evacuate. Firefighters have been deployed at multiple fronts around the Ramat Pinhas fire in a bid to prevent additional houses from being destroyed. Meanwhile, police have ordered residents out of the neighborhood.
In addition, residents from the town of Shavei Shomron in Samaria were also ordered to evacuate as a blaze raged out of control on the edge of town. Firefighters working to contain the blaze have been joined by police units who are overseeing the evacuation of residents.
Another fire was reported outside of the town of Aderet, near Beit Shemesh, west of Jerusalem. Ten firefighter teams have been deployed to bring the fire under control, with air units aiding the efforts.
Firefighters have also been deployed to the Check Post Interchange near Haifa to combat a major blaze, which forced road closures in the area.
A total of 15 firefighter teams have been dispatched to the Haifa area, and are operating on three fronts.
One apartment in the Haifa area was reportedly burned in a separate fire.
Authorities say no one was home at the time, and that the fire which damaged the apartment has been contained.
Other fires were reported outside of Modi in, in central Israel; adjacent to Route 40, near the town of Nehalim, just south of Petah Tikva; near Kfar Aviv in the Ashdod area; near Kfar Yona, east of Netanya, and near Route 444 near Sdeh Hemed and Jaljulya.
(Photo/Video – Youtube)
4.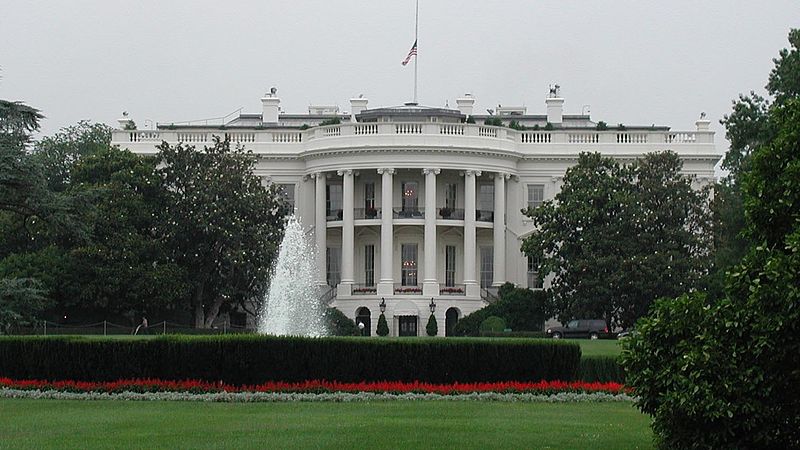 07-17-19
Top Trump officials headline conference focusing on the 'new anti-Semitism

'.
JTA
 – U.S. Attorney General William Barr called anti-Semitism a cancer at a Department of Justice summit on the topic notable for its focus on anti-Israel activity and for speeches by the top leaders of the departments of Education, the Treasury and the FBI.
Monday s Summit on Combating Anti-Semitism, held at the DOJ headquarters here, featured panel discussions and an audience of about 150, mostly men representing various Jewish organizations and government agencies that deal with some aspect of hate crimes and civil rights.
The conference was bracketed by speeches by Barr and three other top officials of the Trump administration: Secretary of Education Betsy DeVos, Secretary of the Treasury Steve Mnuchin and FBI Director Christopher Wray.
Elan Carr, the State Department s Special Envoy for Monitoring and Combating anti-Semitism, said the lineup was a sign of how seriously the administration is taking what he called a time of striking growth in anti-Semitism around the globe. He said that growth extends from Europe to the United States, where vandalism in New York and other cities, according to the Anti-Defamation League, occurs on a fairly regular basis, and campuses have become hostile places for Jewish and pro-Israel students.
Anti-Israel activity at colleges and by the Boycott, Divestment and Sanctions movement targeting Israel was perhaps the major theme of the summit, with two of the four panels largely devoted to aspects of the topic: Anti-Semitism on Campus and Combating Anti-Semitism While Respecting the First Amendment.
Carr noted at least three sources of present-day anti-Semitism: the white supremacist far right, the anti-Zionist far left and radical Islam.
But he drew particular attention to what he called the new anti-Semitism, which he said attempts to disguise its Jew hatred as hatred for the state of Israel and the anti-Zionist endeavor.
DeVos said that BDS stands for anti-Semitism. She described her department s investigations into incidents of alleged discrimination aimed at pro-Israel students at Williams College in Massachusetts and at a pro-Palestinian event sponsored by departments at Duke University and University of North Carolina.
She also invoked President Donald Trump s decision to move the U.S. Embassy in Israel from Tel Aviv to Jerusalem, as did Mnuchin, as a sign of U.S. support for Israel.
In his remarks, Barr referred to the wide landscape of anti-Semitism, including a rise in reported hate crimes, the deadly shootings at synagogues in Pittsburgh and southern California, conspiracy theories and cemetery vandalism.
Describing anti-Semitism as a cancer, he said he wants to assure the Jewish community that the Department of Justice and the entire federal government stands with you and will not tolerate these attacks.
The conference, scheduled for weeks, was held following a news cycle dominated by accusations that President Donald Trump had himself courted bigotry, first in hosting a meeting at the White House for right-wing social media figures that included some accused of spreading conspiracy theories, misleading information and occasional racism, and then saying in a tweet that four Democratic members of Congress, all women of color, should go back to their countries of origin.
Josh Rogin, a columnist for the Washington Post who moderated a panel on Prosecuting Hate Crimes, referred to this tumult in a question to the three law enforcement officials on the panel. Asked to what they attributed the rise in hate crimes, and if they considered Trump s often polarizing behavior as one of the causes, all three representing the Attorney General s civil rights division, the FBI s criminal investigation division and the U.S. Attorney for the District of Columbia declined to offer any reasons.
All three focused their answers instead on their efforts to prosecute purveyors of hate crimes and their work with local communities on prevention.
(Photo – Wiki Commons)
5. ΤΙ ΓΡΑΦΟΥΜΕ, ΤΟΣΟ ΚΑΙΡΟ ΤΩΡΑ, ΣΤΙΣ ΑΝΑΛΥΣΕΙΣ ΜΑΣ; ΔΙΑΒΑΣΤΕ!
Netanyahu: Israel has become a 'central power in world

'!
Prime Minister Benjamin Netanyahu (Flash90/Aharon Krohn)
Netanyahu said the basic character traits of the Israeli people have been leveraged to achieve great things.
By World Israel News Staff
Prime Minister Benjamin Netanyahu addressed Israel's position in the world, the Iranian regime and Israel's coming election in an exclusive interview published on Thursday in "Israel Hayom", the country's largest daily.
"We have turned Israel into a rising world power," Netanyahu told the paper. "We discovered that we can leverage the basic characteristics of this people to rise to tremendous achievements."
"This nation has made extraordinary accomplishments in the economy, security and  diplomacy… We have proven that Israel can be transformed from a small country that is located in the corner of the Middle East into a central power in the world. " ΤΙ ΔΙΑΒΑΖΕΤΕ ΣΕ ΕΜΑΣ ΕΔΩ, ΤΟΣΟ ΚΑΙΡΟ ΤΩΡΑ; ΜΗΠΩΣ ΑΚΡΙΒΩΣ ΑΥΤΟ;
Israel Hayom asked Netanyahu how he responds to attacks claiming Israel undermines stability in the Middle East.
"Once they also said that all the problems of the Middle East are a product of the Palestinian problem," he said.
"Today, there is no one who seriously argues that. Even our sworn enemies are embarrassed to say it, because the struggle here is between the middle ages and modernism, between the tyranny of  radical Islam and the forces of freedom. This is the struggle put simply. To stand against Islamic fundamentalism that wants to take over the Middle East first and then the entire world."
ΑΥΤΑ ΔΕΝ ΛΕΜΕ ΚΑΙ ΕΜΕΙΣ ΕΔΩ;
ΕΠΙΤΕΛΟΥΣ ΕΝΑΣ ΕΜΠΝΕΥΣΜΕΝΟΣ ΠΟΛΙΤΙΚΟΣ ΠΟΥ ΗΔΗ ΕΧΕΙ ΓΡΑΨΕΙ ΙΣΤΟΡΙΑ ΣΤΗΝ ΧΩΡΑ ΤΟΥ, Ο Β. ΝΕΤΑΝΙΑΧΟΥ, ΜΙΛΗΣΕ!..(ΛΙΓΑ ΚΑΙ ΑΠΟΛΥΤΩΣ ΣΑΦΗ ΛΟΓΙΑ)
Confronting Iran
For many years, Netanyahu has led the charge in confronting the Islamic Republic, the paper says. It looked for a time that Netanyahu was losing the battle. During the Obama administration, the 2015 nuclear deal was signed despite Netanyahu's warnings that the agreement would have the reverse of its intended consequence and enable Iran to obtain nuclear weapons.
"That deal will not prevent Iran from developing nuclear weapons. It would all but guarantee that Iran gets those weapons, lots of them," Netanyahu warned the U.S. Congress on March 3, 2015.
Now he finds that he has a powerful ally against Iran in President Donald Trump.
"I will not mourn if the regime falls, but there can also be a change within the regime," Netanyahu told Israel Hayom.
On the second round of elections to take place on September 17, Netanyahu said it would be a referendum on who should be prime minister.
He took a shot at the main opposition candidate for the job, Blue and White leader Benny Gantz, a former IDF chief-of-staff, whom he described as "inexperienced" and unable to "play on the world stage."
6. 
Israeli army chief praises IDF innovation: It's the biggest startup of them all
IDF Chief of Staff, Aviv Kochavi (Flash90)
"

The IDF is the biggest start-up organization in the country, maybe one of the biggest in the world,"  Kochavi said on Wednesday.
By Batya Jerenberg, World Israel News
Chief of staff Maj. Gen. Aviv Kochavi told this year's graduating class of the National Security College on Wednesday that the IDF is a key contributor to Israeli society and prosperity specifically because it is made up of draftees.
"One of the reasons that the State of Israel leads in entrepreneurship in general, and in the innovation sphere in particular, is the human-social phenomenon that is created from the very existence of compulsory conscription," he said.
The need to take in young men and women from all social strata, economic, educational and ethnic backgrounds, "gives everyone an equal chance to develop, each one according to their abilities," the chief of staff said.
Army service in many cases also leads to the discovery of heretofore hidden talents, he noted, as well as the build-up of self-confidence and other qualities needed back in civilian life.
"A country whose people have experienced challenges, overcome difficulties, functioned as part of a team, motivated people, carried out tasks, some at high risk, and experienced leadership, is a country constantly injected with fresh energy in the form of people with self-confidence, to whom initiative, a feeling of capability, creativity, and daring are an inner code to which they have become accustomed," Kochavi said.
"The IDF is the biggest start-up organization in the country, maybe one of the biggest in the world," he added. "A start-up for developing human capital and a community using unique methods."
The result is good for more than just the security of the state, and "if the model of 'army and nation' were to end, he said, "Israeli society and its economy would lose a significant asset."
In general, Kochavi noted that the IDF contributes both directly and indirectly to the economic success of the country.
Indirectly, because "Security and stability are the walls that protect the wheels of the economy and enable them to run freely," he said.
But the army itself "is the engine that pulls after it hundreds of cars of heavy industry, technology-rich industry, companies and factories… that affect the Israeli economy from one end to the other."
The final virtue of the IDF that the chief of staff extolled was how it manages to connect people to their heritage and the concept of service.
"The IDF strengthens the… identification of those who serve it with the state and the values ​​of the Jewish people, upholds the principle of statehood and democracy, emphasizes the basic values ​​of truth and honesty, fairness and mutual assistance, and above all teaches us how to participate in something greater than you or me."
7. Netanyahu Warns Europe: 'Wake Up Before Iran Nukes You!'
8. 
Iranian nabbed trying to sneak nuke enrichment components out of US
In this April 9, 2018, file photo, President Hassan Rouhani listens to explanations on new nuclear achievements at a ceremony to mark "National Nuclear Day," in Tehran, Iran. (Iranian Presidency Office via AP)
By World Israel News Staff 
An Iranian national has been caught by the Trump administration attempting to smuggle materials that could be used to enrich uranium out of the U.S., according to the Justice Department, The Washington Free Beacon reported.
Uranium is the key component in a nuclear weapon. Tehran recently announced that it was starting to enrich uranium beyond the limit set by the 2015 nuclear accord between Iran and six world powers, led by the Obama administration. President Donald Trump pulled out of the deal in May 2018.
Behzad Pourghannad "is alleged to have sought to procure for Iran large amounts of carbon fiber — a commodity that can be used in the enrichment of uranium," said Assistant Attorney General for National Security John Demers in a statement.
Pourghannad was arrested in Germany during May of 2017, says the U.S. Justice Department, and was later extradited to the United States.
On Tuesday, the Justice Department "unsealed a three-count indictment charging Pourghannad and two others in the plot to export the sensitive nuclear materials," says The Washington Free Beacon. The two alleged conspirators are said to be "at large."
"U.S. sanctions exist to prevent behavior like this, which endangers our country, and the Department is committed to vigorously enforcing them," said Demers.
"Pourghannad and others who would attempt to thwart these laws need to know that their actions, which benefit Iran's destabilizing efforts and make Americans less safe, will not go unpunished," he added.
"Pourghannad and his co-defendants allegedly went to great lengths to circumvent these controls and the United States' export laws," said U.S. Attorney Geoffrey Berman, in the same Justice Department announcement. "Together with our law enforcement partners, we will continue to protect our nation's assets and protect our national security," Berman vowed.
"Iran's continued pursuit of technology and materials to advance its nuclear program remains a threat to the U.S. and the rest of the world," said Assistant Director in Charge William Sweeney.
"This case shows the FBI aggressively pursues those who break the law and violate sanctions against Iran," said Assistant Director John Brown. "Iran remains determined to acquire U.S. technology with military applications, and the FBI is just as determined to stop such illegal activity," he pledged.
9. Israel unmasks Iranian mastermind behind Hezbollah's missile program
Israel exposed an Iranian Revolutionary Guard engineer named Majid Nabad as the architect of Hezbollah's precision missile program in Lebanon, which the terror group's leader recently claimed could target Israeli civilian populations throughout the Jewish state.
10.
SOS SOS SOS SOS SOS SOS SOS SOS SOS SOS SOS SOS SOS SOS SOS SOS SOS SOS SOS SOS SOS 
US wants Israel's 'suicide drone'
UVision's Hero-120 drone. (courtesy) 
The U.S. Department of Defense is reportedly considering acquisition of an Israeli attack drone described as "ideal for anti-tank missions."
By World Israel News Staff
This week, news broke that the U.S. Defense Department wants to spend close to $7 million on an Israeli drone capable of reaching altitudes of 1,500 feet and attacking a variety of targets.
A report by the Jerusalem Post, based on information in Inside Defense,described the potential acquisition of the "suicide drone."
The craft's official name is the Hero-120  and it is manufactured by Israeli company UVision.
UVision describes the drone as "ideal for anti-tank missions, or other strategic objectives," referring to the Hero-120 as "the largest of the short-range systems" and noting its "3.5 kg warhead" and "extended flight time of 60 minutes."
According to reports cited by the Post, UVision previously sold Hero "loitering munitions" to the IDF and several NATO countries.
11. 
Official: Iran may return to pre-JCPOA conditions
The spokesman for the Atomic Energy Organization of Iran (AEOI) says Tehran is planning to go back to the conditions preceding the landmark 2015 nuclear deal unless European signatories fulfill their obligations. …
12. 
FAKE NEWS BEGINS WITH FAKE LANGUAGE
"

Politically Correct" language is really Orwellian Newspeak.
Human beings think with words.  We express our thoughts with words.
What truly differentiates humans from all other creatures is our ability to use language and preserve our thoughts in writing, thereby enabling us to pass down our knowledge from one generation to the next.  This is why the study of history is so important, but it is not only history that is passed from generation to generation but knowledge in general.
We often say that "There is no need to reinvent the wheel."  Consider that if not for written language, each generation would, in effect, be forced to reinvent the wheel and all other forms of technology.
The study of history can help keep us from making the same tragic mistakes, but only if history is accurately written.
As George Orwell sagely observed,
"

Who controls the past controls the future. Who controls the present controls the past

."
The words that we use have real impact.
In 1974 an important psychological experiment was conducted that illustrated how altering words can not only have a significant impact on how the test subjects perceived the severity of a car crash but even ultimately impact how they remember the accident creating false memories.
The impact of word choice is not, however, limited to car accidents but applies virtually everywhere.
Two experiments are reported in which subjects viewed films of automobile accidents and then answered questions about events occurring in the films. The question, "About how fast were the cars going when they smashed into each other?" elicited higher estimates of speed than questions which used the verbs collided, bumped, contucted, or hit in place of smashed. On a retest one week later, those subjects who received the verb smashed were more likely to say "yes" to the question, "Did you see any broken glass?", even though broken glass was not present in the film. These results are consistent with the view that the questions asked subsequent t o a n event can cause a reconstruction in one's memory of that event.
Not long after that experiment the Carter administration ordered that INS (Immigration and Naturalization Service) employees stop using the term "illegal alien" to describe illegal aliens but use the term "undocumented immigrants."  There is no way to know if any one in the Carter administration had read the report I noted at the beginning of my commentary, but it certainly causes me to wonder if there is a connection.
In any event, years earlier George Orwell wrote an important novel, "1984," that was required reading when I was a high school student, too many years ago.  It must be considered "required reading" for all Americans today.
That novel about a fictitious totalitarian government included the creation of the ultimate form of propaganda known as "Newspeak" and an all-pervasive government known as "Big Brother."
The "Ministry of Truth" was the arm of the government that administered Newspeak.
Today function of the Ministry of Truth is served by the Mainstream Media.
Though the internet, license plate readers, and a variety of other forms of surveillance, the control exerted by Big Brother in 1984 has been far surpassed by our society today.
In that article I noted that:
A detailed explanation of Newspeak is found in this paragraph from the Appendix to Orwell's novel, under the title , The Principles of Newspeak:

The purpose of Newspeak was not only to provide a medium of expression for the world-view and mental habits proper to the devotees of Ingsoc (English Socialist Party) but to make all other modes of thought impossible. It was intended that when Newspeak had been adopted once and for all and Oldspeak forgotten, a heretical thought — that is, a thought diverging from the principles of Ingsoc — should be literally unthinkable, at least so far as thought is dependent on words. Its vocabulary was so constructed as to give exact and often very subtle expression to every meaning that a Party member could properly wish to express, while excluding all other meanings and also the possibility of arriving at them by indirect methods. This was done partly by the invention of new words, but chiefly by eliminating undesirable words and by stripping such words as remained of unorthodox meanings, and so far as possible of all secondary meanings whatever. To give a single example. The word free still existed in Newspeak, but it could only be used in such statements as 'This dog is free from lice' or 'This field is free from weeds'. It could not be used in its old sense of 'politically free' or 'intellectually free' since political and intellectual freedom no longer existed even as concepts, and were therefore of necessity nameless. Quite apart from the suppression of definitely heretical words, reduction of vocabulary was regarded as an end in itself, and no word that could be dispensed with was allowed to survive. Newspeak was designed not to extend but to diminish the range of thought, and this purpose was indirectly assisted by cutting the choice of words down to a minimum.
Today, deceptive language is frequently written off as simply being "politically correct" language designed to not insult anyone while, the truth is far more treacherous.  The deceptive language is actually the manifestation of Orwellian Newspeak.
The term "Alien" has been all but expunged from the immigration vernacular, even though it is a term that is an integral element of the Immigration and Nationality Act (INA).
In point of fact, 
8 USC 1101
 is a section of the INA that provides definitions for terminology that has a direct bearing on our immigration laws and defines the term "Alien" this way:
The term "alien" means any person not a citizen or national of the United States.
There is no insult in that term, only clarity.  The sort of clarity the immigration con artists are determined to eliminate at all costs.
Therefore the radical left branded the term Alien "Hate Speech!"
Incredibly and hypocritically,, however, the supposedly despicable term "alien" was used to create the acronym DREAM Act. (Development, Relief and Education for Alien Minors Act) pushed vigorously by the same radical leftists.
The media now uses more obfuscating terms to describe illegal aliens.  In addition to referring to them as immigrants (thereby insulting and impugning lawful immigrants) lately they refer to them as "asylum seekers" and "migrants."
The term "migrant" is not unique to aliens.  Indeed Caesar Chavez who founded the United Farm Workers Union did so to protect the interests of American migrant farm workers and railed against illegal aliens who took the jobs of American migrant workers.  As for the notion that the aliens who run the U.S./Mexican border are "asylum seekers" while many will falsely claim "credible fear" only a very small percentage will actually qualify for asylum and many of these aliens don't even show up for their hearings because they know that they won't be approved.  They just make those bogus claims as a tactic to gain entry into the U.S. and make there way to cities across the United States where they easily hide in "plain sight," knowing that ICE lacks the resources to look for them and Sanctuary Cities will help shield them from detection.
For many Americans, however, the term
"

asylum seeker

"
falsely engenders legitimacy and creates sympathy for illegal aliens.
"Sanctuary Cities" promise to protect "immigrants" from ICE.  Immigrants need no such protection.  Those jurisdiction protect illegal aliens including criminals, fugitives and potentially terrorists.
Americans are well-known for being compassionate and thus using such terminology is designed to generate empathy and obfuscate the truth.
Americans historically root for the "underdog."  Today what many Americans don't realize is that while they have been manipulated and conned into feeling sympathy for millions of illegal aliens, in reality, they and their fellow American citizens have become the true underdogs, suffering the greatest harm from rampant immigration anarchy at the hands of their own corrupt government.
13. 
THE IMPACT OF U.S. SANCTIONS ON HEZBOLLAH
Will they deal a decisive blow?
July 15, 2019
The Lebanon-based terrorist organization Hezbollah has had a chokehold on the Land of the Cedars. Provided with a huge infusion of Iranian cash, arms, and occasionally Islamic Revolutionary Guards Corps (IRGC) personnel, it has dominated Lebanon's political life and has superseded its military. The U.S. imposed sanctions on the Islamic Republic of Iran have dried up a large portion of the funding allocated to Hezbollah. It has resulted in salary cuts for Hezbollah fighters who are being furloughed or assigned to the reserves and are now receiving lower salaries, or no pay at all. Its major mouthpiece – al-Manar TV, is also undergoing cuts, forcing it to dismiss staff. According to Hanin Ghaddar, political analyst for the Washington Institute for Near East Policy (3/6/2019), Hezbollah "fighters and their families are beginning to complain about lost wages – a largely unprecedented development.  Married fighters are reportedly receiving only half of their salaries, which normally range from $600 to $1200 a month, and single fighters are receiving only $200 a month."
In the meantime, Bloomberg News reported (7/9/2019) that the U.S. Treasury Department has imposed sanctions on Hezbollah officials for what it calls a "malign agenda" to provide support to the IRGC. The U.S. Treasury Department added Amin Sherri, and Mohammad Ra'd, who are members of Lebanon's parliament, as well as, Wafiq Safa, a security official, to the sanction list for acting for or on behalf of Hezbollah. Sigal Mandelker, U.S. Treasury top sanctions official stated that, "Hezbollah uses its operatives in Lebanon's parliament to manipulate institutions in support of the terrorist group's financial and security interests, and to bolster Iran's malign activities."Hezbollah has hitherto been able to use the Lebanese state financial institutions to gain access to the U.S. financial system, and thus launder money and evade sanctions.
The second-round sanctions imposed by the U.S. late last year has targeted Iran's main source of revenue, namely, the sale of the black gold – oil. The U.S. aims to eliminate Iran's primary source of income. The U.S. is of the belief that a bankrupt Iran will be unable to fund its nefarious terrorist activities throughout the Middle East and beyond. Washington's hopes to induce the Iranian people to either push the Ayatollahs theocratic regime to be replaced, or compel it to come to the negotiating table, to renegotiate a new and a tougher Nuclear deal.
U.S. sanctions are not only aimed directly at Hezbollah's patron, the Iranian regime, but it also seeks to impact the Party of God (Hezbollah in Arabic). Hezbollah's annual budget is estimated to be approximately $700 million, with about 80% of it coming from Iran. As previously mentioned, the U.S. Treasury has been targeting Hezbollah's revenue from overseas sources. In recent years, the U.S. Treasury has shutdown bank accounts of Lebanese Christians who transferred funds to Hezbollah. North African businessmen (of Lebanese origin) who contributed to Hezbollah not only had their bank accounts shut down but were remanded to U.S. authorities. In 2011, a Lebanese bank in Canada was closed upon discovery that it had laundered money aimed for Hezbollah.  
During the last two decades, Hezbollah has worked tirelessly to diversify its sources of income. It has built a parallel economy in Lebanon (it is the second largest employer in Lebanon after the State), and it is involved in economic and financial activities across several continents: Africa, Latin America and Asia.  Its activities – mostly criminal, in these continents, involve money laundering, drug trafficking, and construction. With the U.S. sanctions imposed last October, Hezbollah is seeking to cut expenses by channeling its loyalists on its payroll to seek jobs in the Lebanese government bureaucracy.
Hezbollah's Secretary-General Hassan Nasrallah, who generally uses his speeches to rally his supporters, and call for Jihad against Israel, has this month used his speeches to raise money for the terror organization, calling for a "financial jihad." Hezbollah has recently launched a foundation to raise funds in Lebanon, calling it "The Foundation for the Support of the Resistance."
In addition to the burdensome U.S. sanctions which contributed to the current economic crisis faced by Hezbollah, its adventurous deployment of Hezbollah fighters in Syria to insure the survival of the Syrian dictator Bashar Assad, has become a serious financial hardship. The long and costly war in Syria has reduced Iran's ability to support its Lebanese proxy. Hezbollah's Secretary-General Nasrallah has committed himself to support the families of about 2,000 Hezbollah fighters killed in Syria. Moreover, Nasrallah who is obsessive about fighting Israel, is likewise committed to support the families of fighters who were killed in terror operations against Israel. It has resulted in families of Shaheed's (so called martyrs) receiving smaller subventions, and Hezbollah fighters losing such benefits as free medical drugs, and free public transportation within Lebanon.  
The economic crisis engulfing the "resistance axis," of Iran, Syria, and Hezbollah, is impacting particularly on Syria. Damascus is unable to rebuild its war damaged economy. The Syrian population is suffering from increased poverty, high cost of living, and major shortages. Russia, Assad's main ally, is unable to shoulder the cost of rebuilding war-ravaged Syria on its own. The European Union states have joined the U.S. in imposing sanctions on Syria and singling out Bashar Assad as a war criminal. The rich Sunni Arab Gulf states led by Saudi Arabia have also joined in the economic siege of Iran and Hezbollah, having recruited Egypt, Jordan and Morocco to do the same.
Lest we forget, former Deputy Secretary of State Richard Armitage called Hezbollah, "The A team of terrorism." Hezbollah's record of terror attack by suicide bombers includes the 1983 suicide truck bombing of the U.S. Marine compound in Beirut, killing 241 U.S. Marine peacekeepers, and wounding hundreds. The 1996 bombing of the Kobar Towers in Saudi Arabia resulted in the killing of 19 U.S. servicemen while asleep, and wounding hundreds. The 1992, bombing of the Israeli embassy in Buenos Aires, Argentina, killing 29 civilians and wounding hundreds, and the 1994, bombing attack on the Jewish community center in Buenos Aires, killing 85 innocent civilians, including many children. That is only a short list of Hezbollah's murderous attacks. The list, however, also includes terror attacks in Africa, Asia, and in the U.S. that did not necessarily result in a high casualty count.
The cutbacks in Iran's contributions to Hezbollah has coincided with a steep downturn in the Lebanese economy. It is affecting Lebanese companies who have regularly contributed to Hezbollah, and Lebanese Shiites whose income has declined. Still, it would be a mistake to consider that the current U.S. sanctions alone would deal a decisive blow to Hezbollah's future. The "Party of God" is deeply entrenched in Lebanese life, and the only way the U.S. and its allies could bring down the terror organization is by dislodging it from the Lebanese state. U.S. aid to the Lebanese government and the Lebanese army invariably ends up supporting Hezbollah. The U.S. must condition such aid on the total removal of Hezbollah from the levers of power, which at the moment seems unlikely to happen.
14.
MOURNING ISRAELIS IN

BULGARIA

CALL ON GOV'T TO CHARGE HEZBOLLAH FOR TERROR
Families travel to Burgas on

7th

anniversary of devastating attack
JULY 18, 2019
AN ISRAELI SURVIVOR of the Hezbollah bombing at Burgas, Bulgaria, on July 19, 2012, is wheeled to a waiting ambulance as he leaves the hospital.. (photo credit: REUTERS)
In his speech, Kobi Price, one of the family members, noted that, "Three years ago… four years after the attack, the criminal trial opened… In the indictment… only two attackers" were charged.
"We, the mourning families, ask the government of Bulgaria to rise above narrow political considerations and to add the terrorist organization Hezbollah to the indictment without delay," said Price.
He continued: "Without Hezbollah, there is no morality in the trial. Without Hezbollah, the trial is ineffective. Without Hezbollah, there is no justice for the murdered victims."
In January 2018, The Jerusalem Post exclusively disclosed that the Bulgarian state prosecution had decided not to charge Hezbollah as an organization with involvement in the 2012 bombing at the Burgas airport, which killed the five Israelis and their Bulgarian bus driver, while wounding 32 other Israelis.
Instead, the prosecutor indicted the two men allegedly involved in the attack as if they were terrorists – or even regular criminals – who acted without connection to an organization. The word "Hezbollah" does not appear in the indictment.
In addition, the indictment did not mention standard terrorism offenses such as "acting as part of a terrorist organization" or connecting the murder offense to terrorism, referring instead to merely disturbing public order.
Sources close to the case told the Post at the time that when the Bulgarian prosecutor on the case was confronted with these anomalies, he claimed that no one provided him with evidence demonstrating Hezbollah's involvement.
This directly contradicted evidence that came to light immediately after the attack from then Bulgarian interior minister Tsvetan Tsvetanov, naming Hezbollah as the culprit.
In 2013, Tsvetanov's successor, Tsvetlin Yovchev, told reporters before a commemoration ceremony, "There are clear signs that say Hezbollah is behind the Burgas bombing."
Also in 2013, then-Bulgarian foreign minister Nikolay Mladenov and Prime Minister Benjamin Netanyahu both confirmed the solid evidence linking Hezbollah to the Burgas attack.
Bulgaria's investigation into the Burgas bombing even led to the EU to place Hezbollah's armed wing on its blacklist.
The ruling party in Bulgaria has changed numerous times since 2012 with some observers saying politics has ham-stringed the trial, which is still ongoing.

Benjamin Weinthal contributed to this story.
15.
NETANYAHU: WE WON'T HOLD BACK FROM STRIKING THOSE WHO FIRE FROM POPULATED AREAS
The comments came as Netanyahu spoke at at memorial service for the fallen soldiers of the Second Lebanon War.
JULY 18, 2019
It is time that the world understand the gravity of the threat posed by Iran and its proxy Hezbollah and act against them, Prime Minister Benjamin Netanyahu said Thursday, after Argentina designated Hezbollah a terrorist organization and ordered its assets frozen.
Speaking at a memorial for the fallen of the Second Lebanon War, the prime minister warned Hezbollah and Lebanon that there will be no "immunity" for anyone who fires missiles at Israel, "even if they hide in densely populated areas."
Israel believes that tens of thousands of Hezbollah missiles in Lebanon are hidden either in, near or under homes in southern Lebanon.
"We will do everything possible to prevent harm to innocent people, but we will not grant immunity to rocket launchers and those who deploy them – not in Lebanon, not in Gaza or anywhere," he said.
Netanyahu said that his government's motto is, "If someone rises up to kill you, keep them from getting armed."
The Lebanese government, he said, "is not objecting to the military entrenchment of Hezbollah on its territory. It will also bear the responsibility for any attack."
Netanyahu warned that Israel will deploy "great force" if it must embark on another war in order to ensure victory. "Even if we have to stand alone against Iran and its entities we will," he said.
In Buenos Aires, meanwhile, Argentina's designation of Hezbollah as a terrorist entity coincided with a visit by US Secretary of State Mike Pompeo as Argentina marks the 25th anniversary of the deadly bombing of the AMIA Jewish community center in Buenos Aires, in which 85 people died. Argentina blames Iran and Hezbollah for the attack.
Argentina also blames Hezbollah for an attack on the Israeli embassy in Buenos Aires in 1992 that killed 29 people.
The Argentinean government's Financial Information Unit ordered the freezing of assets of members of Hezbollah and the organization a day after the country created a new list for people and entities linked to terrorism. The designation of Hezbollah as a terrorist group was the first by any Latin American country.
"At present, Hezbollah continues to represent a current threat to security and the integrity of the economic and financial order of the Argentinean Republic," the unit said in a statement.
There was no immediate comment from Hezbollah on the move.
Last year, Argentina froze the assets of 14 members of the Barakat clan, an extended family that officials say has close ties to Hezbollah.
US and Argentinean officials say Hezbollah operates in what is known as the tri-border area of Argentina, Brazil and Paraguay, where an illicit economy funds its operations elsewhere.
Argentina's decision to freeze Hezbollah assets and join the United States in designating it a terrorist group is a significant win for US President Donald Trump's administration as it seeks to increase pressure on Tehran and its proxies.
The financial impact on Hezbollah will likely be insignificant because it has other sources of funding, said Seth Jones, director of the Transnational Threats Project at the Center for Strategic and International Studies in Washington, DC.
"What the administration is hoping is that even taking little bites out of the apple right now may end up being significant in the long run if they can continue to freeze assets of organizations like Hezbollah in a range of different countries," Jones said.
The United States, looking to revive a security relationship that suffered after a souring in diplomatic ties during the previous administration of president Cristina Fernandez, views Argentina's President Mauricio Macri as a partner, particularly as traditional European allies have been slower to offer support amid US tensions with Iran, said Benjamin Gedan, director of the Wilson Center's Argentina Project in Washington, DC.
"Clearly, they are not a good replacement for European allies, because they don't engage Iran significantly, so they cannot put on the same commercial and economic pressure as the Europeans," Gedan said of Washington's allies in Latin America.
"But at least it gives the impression that the Trump administration is not standing alone," he said.
Foreign Minister Israel Katz issued a statement welcoming "the important decision by Argentinean President Mauricio Macri."
Katz said this is "part of the international struggle against terrorism, and especially against Hezbollah and its patron Iran." He added that the publication of the decision on the 25th anniversary of the attack on the AMIA building "has special significance and importance."
He said Israel will continue to lobby extensively to get Hezbollah designated as a terrorist organization around the world. On Wednesday, Netanyahu pressed a delegation of French parliamentarians to get Paris to follow Buenos Aires' move.
16.
NETANYAHU: IDF THE ONLY ARMY READY TO FIGHT IRAN
Speaking to members of the National Security College at the Prime Minister's Office, Netanyahu slammed the 2015 nuclear deal, saying that only he was against it at the time.
JULY 15, 2019
Prime Minster Benjamin Netanyahu said on Sunday that the only army ready to combat Iran is the IDF.
Speaking to members of the National Security College at the Prime Minister's Office, Netanyahu slammed the 2015 nuclear deal, saying that only he was against it at the time.
"The only thing that the terrible nuclear agreement gave is a strong and sweeping rapprochement with major Arab countries," Netanyahu said. "Iran says simply: 'We will destroy you and destroy you first by nuclear weapons.'"
"I had to fight alone to block the nuclear agreement," Netanyahu lamented. "I had to fight against all the powers and against the president of the United States – I went to the American Congress.
"I thought that this agreement would not only pave the way for a nuclear arsenal, but would also give them hundreds of billions of dollars that they would not invest in Iran, but would invest in their empire. Today you can judge whether we were right or not. So first of all, you have to stop it," he said.
"At the moment, the only army in the world to fight Iran – this is the Israeli army."
Netanyahu's comments come as Iran says it is open for talks with the United States as long as it lifts its punishing sanctions on the country.
Washington accused Iran of extortion after it inched past the deal's limit on enrichment levels last week, while still offering to hold talks with Tehran.
Two sources familiar with the matter said on Sunday that the United States has granted a visa to Iranian Foreign Minister Mohammad Javad Zarif to attend a U.N. meeting in New York this week, saying Secretary of State Mike Pompeo had approved the decision.
Reuters contributed to this report.
17.
IRAQI MP: US EMBASSY IN BAGHDAD SERVES AS HEADQUARTERS FOR MOSSAD, ISIS
Hassan Salem has claimed on several occasions that the US is hiding Mossad agents and ISIS terrorists among them.
A US soldier runs at a coalition forces forward base near West Mosul, Iraq June 21, 2017. (photo credit: REUTERS)
The lawmaker further claimed that the embassy should be closed down for its illegalities. "The US embassy's violation of laws and forgetting its responsibilities based on the international laws mean that the center could not be called an embassy and therefore, its closure is legally necessary," Salem said.
Salem has previously accused the US of providing a terrorist with protection. In February, he said that the US have ISIS leader Abu Bakr al-Baghdadi in their care in the western desert of the Iraqi Anbar province.
"Al-Baghdadi is using the Anbar desert as a safe haven, while the US forces provide him with all means of support from their station at the Ain Al-Assad military base in the Anbar province," Salem said.
He further claimed that support for ISIS "stems from Washington's fear of a draft bill on expelling foreign troops from Iraq, which the parliament intends to vote on during the new legislative term."
This is not the first claim relating to US-Israeli affiliations coming from Baghdad; Abbas al-Ardawi, a political affairs representative, said that the embassy was exercising suspicious behavior, also calling it a sort of operations room to plan actions with Israel within Iraq.
He further claimed that the US administration was exerting pressures on Baghdad and killing to time prolong its deployment in Iraq.
Iraqi security expert Hafez Al-e Basharah claimed that the US intends to increase its presence in Iraq, which they know due to reports by resistance forces in American bases where numbers rise every day.
Basharah claimed that those same bases contain numerous Israeli agents due to which entrance to them by Iraqis is forbidden. ISIS agents, according to him, are kept and taught within those bases, as well.
18.
IRAN AND RUSSIA TO PRODUCE NEW SURGEON ROBOT
The robot is being designed to do surgery remotely, when the original surgeon cannot be there.
JULY 14, 2019
The Iranian flag flutters in front of the International Atomic Energy Agency (IAEA) headquarters in Vienna last March. (photo credit: REUTERS/LEONHARD FOEGER)
The agreement to create the robot was signed by two Iranian centers and their Russian counterpart in Moscow on Saturday.
The robot is being designed to do surgery remotely. While one surgeon – who may not even be in the same country as the patient – will perform the surgery with a robot of his own, the other robot that is with the patient can copy his exact moves and perform the same surgery.
Another advantage of the robot is that it will eliminate any shaking or tremors that a surgeon may have.
The head of the Center for Knowledge-Based Enterprises and Iran's vice president for Science and Technology Sorena Sattari represented the Iranian side of this agreement alongside the head of the Russian Center for Research and Development.
More than 70 Iranian companies are accompanying Sattari on his visit to Russia.
19.
ISRAEL LAUNCHES RACE TO BUILD 5G MOBILE NETWORKS
The ministry will provide grants worth up to NIS 200m. ($56m.) for operators constructing at least 250 5G broadcasting antennas.
JULY 14, 2019
Different types of 4G, 5G and data radio relay antennas for mobile phone networks are pictured on a relay mast operated by Vodafone in Berlin, Germany April 8, 2019.. (photo credit: FABRIZIO BENSCH / REUTERS)
The Communication Ministry published a long-awaited tender on Sunday for the construction of fifth-generation mobile networks, offering government incentives worth NIS 500 million ($140m.) to winning bidders.
Fifth-generation cellular network technology, known as 5G, touts surfing speeds approximately 20 times faster than current 4G networks.
20.
IS THE TRUMP DOCTRINE REALLY JUST THE 'SPITE OBAMA DOCTRINE?' –

ANALYSIS
The question this raises is how many major decisions – such as dealing with North Korea, China, or even leaving Syria and embracing Israel – are driven by personality.
JULY 14, 2019
A leaked memo from former UK ambassador to the US Kim Darroch claimed that US President Donald Trump left the Iran deal as an "act of diplomatic vandalism." It has been characterized as a form of spite against Barack Obama's 2015 deal with Iran, called the Joint Comprehensive Plan of Action. This raises a question about how much of the Trump administration's major policies have been driven by personality as opposed to thought-out policy initiatives.
The former ambassador described Trump as insecure, inept and incompetent. It was not clear if that assessment was based on meetings with Trump or unique personal knowledge, or just watching Trump at public settings. In general, the US president has been critiqued for his mannerisms and comportment, which do not fit with the perceptions of how presidents historically behaved.
Trump's decision to leave the Iran deal has now been portrayed as "spite." The question this raises is how many major decisions, such as dealing with North Korea, China, or even leaving Syria and embracing Israel, are driven by personality.
There is a "Trump doctrine" that has taken shape since Trump took office. In the beginning it consisted of a skepticism by the administration as to the US role in the world. Moving away from the George H.W. Bush "new world order," it sought to reduce the US footprint abroad, and called on other countries to pay for things like NATO and foreign wars. The major hallmarks of the Trump administration have been radical policy reversals, such as moving the US Embassy to Jerusalem, ending support for UNRWA, leaving UNESCO, or deciding to wrap up support for the Syrian rebels and even leave Syria. From trade wars to threats against Turkey for detaining a US pastor, this has been a kind of gunboat diplomacy, although with more talk and less guns.
It is incredibly difficult to know how much of this is part of a Trump "world order" analysis or mostly spur-of-the-moment. Trump appears to like personal gestures, and judges his gut instincts to be the right policy choice. This has been on display in meetings with the North Korean dictator, but also his sudden decision to reverse policy on Chinese telecommunications giant Huawei.
Because Trump is perceived as a kind of one-man-band on policy, some foreign leaders believe that all they need to do is get to Trump to change his mind. Turkey's President Recep Tayyip Erdogan has gambled on this, first in 2017, then in the December 2018 phone call that may have led to Trump's Syria withdrawal decision, and this year over the S-400 affair. This is a problem because it appears to undermine US officials. For instance, US Syria Special Representative Jim Jeffrey had just wrapped up a talk at the Atlantic Council about US policy last December when Trump was mulling a decision to leave eastern Syria. It appears that anti-ISIS envoy Brett McGurk and Defense Secretary Jim Mattis were not consulted, despite having overseen major US commitments to eastern Syria.
IT IS DIFFICULT to have a policy when people feel that the person at the top might change things in mid-stream. For instance, after former US secretary of state Rex Tillerson and former national security adviser H.R. McMaster departed in the spring of 2018 and replaced by Mike Pompeo and John Bolton respectively, the US has worked more purposely to confront Iran.
Evidence that Trump's policies are sort of anti-Obama can be found not only in the Iran deal, but also the decision to launch airstrikes on the Syrian regime. He appears to feel the need to draw a redline or reverse the bad deals of the previous administration. This is how US politics tends to work in more recent years. Foreign policy always changes with each administration, but not as radically as under Trump.
However, Trump signaled in his debates in 2016 that he opposed how the US government was operating, saying that NAFTA was the "single worst trade deal," and that the Iran deal was a "one-sided transaction."
If his decision to leave the Iran deal was just to spite Obama, then why if it was clearly a policy goal during the debates in 2016 did he wait until 2018 to pull the plug? It appears that the Trump doctrine is more substantive than just "spite," but that it certainly is undermined by his own tendency to reverse course. This is part of growing into the presidency. The chaos of the first year of the Trump administration was largely reversed in 2018. The boat was righted by having on hand Bolton and Pompeo. Now, halfway through 2019, the administration has also reduced some of its braggadocio, and the major media, which was shocked by Trump's behavior in the past, has gotten used to some of it.
Trump appears driven by a desire to chisel his name into the history books on some major policies, such as the Jerusalem issue. He wants to call the bluff that enemies abroad will be "angry" by US policies, because he believes that the US can act purely in its own interests, the way many other countries tend to act. The problem with the Trump administration's instincts here is that they seem to reverse course and not press forward with some policies, leaving a sense of chaos, or a sense that "we can just wait this administration out."
Deep down, the ship of state can't change course as quickly as Trump would like it to. That is why he has been stymied in his efforts to deal with US immigration policy. The US can leave organizations like UNESCO or rip up deals like the Iran deal, but what replaces it? In the end, for it to be more than just a short-term policy reversal, the US has to show it achieved something, and it has to make sure that Trump stays focused on these issues. That's the goal of the people around Trump. The next year will tell if they can achieve what they want.
21. 
THE ANTISEMITIC MYTH OF JEWISH CONTROL IS ALIVE AND KICKING
Hammerman doesn't seem to understand that the audience simply disagreed with both her style and the content of her statements.
The hallucination of an evil Jewish conspiracy that controls not only world politics, but also cultural affairs and even dictates opinion is one of the most quintessential antisemitic stereotypes. And as if the Holocaust would have never happened, its popularity is unbroken until the present day. A recent report in the German weekly Der Spiegel and an op-ed in last Sunday's Haaretz by Ilana Hammerman (which had already been published a week earlier in Hebrew) are the most recent expressions of the delusional idea that some kind of conspiracy pulls the strings behind the scene to manipulate society on behalf of Israel and the Jews.
The article in Der Spiegel titled "Lobbyism in the Bundestag" was published on July 12 and alleges that two associations, acting on behalf of Israel and the Jews, have disproportionate influence on German politics. The recent decision of Germany's federal parliament, the "Bundestag," to condemn the BDS movement would be a result of the suspicious manipulation by these organizations. The two associations that are targeted in the Spiegel piece are the "Initiative for Values" (Werteinitiave), a German Jewish civil society group and the "Middle East Peace Forum," an NGO that, according to unsubstantiated Spiegel allegations, acts on behalf of the Netanyahu government. Indeed, both groups have spoken out openly for the Bundestag's recent anti-BDS motion. Yet, in the Spiegel article, this actually desirable act of democratic participation by civil society actors is portrayed as sinister and illegitimate manipulation on behalf of an alien country: Israel. This is antisemitism in its purest form.
The same kind of conspiratorial delusions plagues Haaretz writer Hammerman. The title of her recently published op-ed reads: "The evil new apparition that is stalking Germany today: Criticism of Israeli policy has been banned and persecuted as antisemitism, and those pulling the strings sit in Israel." The quintessence of her piece is that the Israeli government would be active in Germany to incite against Muslims and to silence criticism of Israel. In order to corroborate her point, she slanders a recent presentation by German-Israeli author Arye Shalicar at Berlin's Humboldt University as "arrogant, toxic and racist incitement, mostly against Muslims," on behalf of the Israeli government. In fact, in her almost 2,000-words-long op-ed, Hammerman does not produce one single quotation that would substantiate her charge that Shalicar's talk was racist or anti-Muslim. The allegation has also been dismissed by other participants of that event. "There was absolutely nothing racist and nothing anti-Islamic in Shalicar's talk," says Soraya Mentiply, a young German Muslim who was present at the event. Tabea Krause, who was in the audience as well, confirms Mentiply's rejection of Hammerman's racism charges against Shalicar.
FURTHERMORE, SHALICAR was not speaking on behalf of the Israeli government. The event on June 19 was a book launch at which he presented his essay, "The new German antisemite," a personal account about his experience with Jew-hatred. The book covers experiences from the author's childhood in Berlin as well as encounters that he made with foreign journalists in Israel, while serving as an IDF spokesperson. Shalicar was invited by two NGOs, the Berlin branch of the German-Israeli Friendship Association and the Mideast Freedom Forum. Even though Shalicar is an Israeli government employee, on that evening he spoke as an independent book author. Mentiply and Krause both confirmed that Shalicar focused on his personal experiences and barely spoke about politics. Nevertheless, according to Krause, "there was a woman in the audience who insisted that Shalicar was steered by the Israeli government and that his self-presentation as an independent author was a deception. However, she would not produce any evidence for that allegation." Mentiply confirmed that statement and identified the woman who made it as Haaretz writer Ilana Hammerman. Both Mentiply and Krause reported that Hammerman during a Q&A session accused Shalicar to be a government propagandist for the "racist state of Israel." Another woman, who later would leave the hall together with Hammerman, asked Shalicar how much longer he wants to keep talking about antisemitism, when in fact there is none in Germany and after Germany already had appointed an antisemitism czar.
The charge that antisemitism isn't real, but rather invoked to silence criticism of Israel, is a classic adaption of the age-old antisemitic myth that Jews manipulate and thereby control public opinion. As early as 1879, German antisemitic historian Heinrich von Treitschke – who coined the notorious phrase "the Jews are our misfortune" – wrote: "Whoever dared to criticize the undeniable weaknesses of the Jewish character was denounced by almost all of the press as a barbarian and as a discriminator of a religious group." Current-day Jew-haters, to paraphrase Israel's former ambassador to Germany Jeremy Issacharoff, claim the right to demonize Israel, but render criticism of this form of antisemitism censorship.
It is one of the great ironies of antisemitism that its proponents claim to be silenced, as more actually speak out to spread their toxic ideas. In her op-ed, Hammerman claims that free speech is being banned in Germany. However, according to other participants of Shalicar's book launch at Humboldt University, it was Hammerman who spoke more than anybody else in the audience. "The whole event lasted for 90 minutes of which that woman [sic Hammerman] spoke 25," says Krause and elaborates: "She was the first person to speak at the Q&A. But rather than asking questions, she kept talking for 10 minutes about all kind of matters that had nothing to do with the book launch. After that, she kept interrupting other people who wanted to ask questions until the audience got really mad at her." Mentiply confirms: "I don't know whether her opening remarks really went on for 10 minutes. But it was more than five minutes for sure."
In her Haaretz op-ed, Hammerman writes, "I received hostile responses: Neither the speaker, the moderator nor the audience were interested in a discussion. I received evil looks, was asked to remain silent, and Arye complained that I was a disturbance – so much so that he would require a relaxing massage because of the evening."
Hammerman doesn't seem to understand that the audience simply disagreed with both her style and the content of her statements. Instead of blaming herself for the disapproval that she encountered, she blames the Israeli-orchestrated control of public opinion in Germany. This form of projecting one's own failures on the Jewish scapegoat certainly is yet another classical expression of antisemitism.
The writer is a German-Israeli journalist and is working a Ph.D. thesis on antisemitism at Hebrew University.
22.
4 partiden Doğu Akdeniz için ortak bildiri
Türkiye Büyük Millet Meclisi, Doğu Akdeniz ile ilgili ortak metin yayımladı. Bildiride, "Kıbrıs Türk'ünün ve Türkiye Cumhuriyetinin hak ve çıkarlarını görmezden gelme, yok sayma yönündeki girişimlere karşı olduğumuzu en açık ifade ile ortaya koyuyoruz" denildi.
"AK Parti, CHP, MHP ve İYİ Parti ortak bildirisinde;  "Doğu Akdeniz Bizler Türkiye Büyük Millet Meclisi'nde grubu bulunan siyasi partiler olarak Doğu Akdeniz bölgesi hidrokarbon kaynaklarının paylaşımı konusunda, bir oldu-bittiye getirerek Kıbrıs Türk'ünün ve Türkiye Cumhuriyeti'nin uluslararası hukuk temelindeki meşru hak ve çıkarlarını görmezlikten gelme, yok sayma, hesaba katmama yönündeki tüm girişimleri, hesapları şiddetle telin ediyor, bu yönde siyaset yürüten çevrelerin politikalarına her hal ve şartta karşı olduğumuzu en açık ifade ile ortaya koyuyoruz."
23. 
Bakan Akar: NATO'nun güney kanadı olumsuz etkilenecek

!
Milli Savunma Bakanı Akar ABD'nin F-35 kararıyla ilgili yaptığı açıklamada, 'F-35 programından çıkarılmamız

NATO'nun özellikle güney kanadındaki gücünü de olumsuz etkileyecektir

' dedi.
24. 
Trump'tan yeni 'Türkiye' açıklaması
ABD Başkanı Donald Trump, Türkiye'yle ilgili yeni bir açıklama yaptı. Trump, "S-400 konusunda Türkiye'ye

şu anda

yaptırım uygulamayı düşünmüyorum." ifadelerini kullandı.
25. 
Türk bilim adamı açıkladı: S-400 ile birlikte tarih oluyor
Medipol Üniversitesi Mühendislik ve Doğa Bilimleri Fakültesi

Dekan Yardımcısı Doç. Dr. Mehmet Kemal Özdemir

, "S-400 denildiğinde akla sadece füzeler geliyor ancak füze en son kısmı. Sistem birbirine entegre birçok farklı alt bileşenden oluşuyor. Asıl alt sistem
elektronik kalkan

dediğimiz kısım. 'Kendi gökyüzümüzde ne kadar güvendeyiz' sorusu tarih oluyor" dedi.
26. 
Rusya'dan yeni füze denemesi!
Rusya Savunma Bakanlığı, yayınladığı görüntü ile Tor-M2DT hava savunma füze sistemini test ettiğini duyurdu. Bakanlığın yaptığı açıklamada, "Kuzey Filosundaki uçaksavar topçuları, Novaya Zemlya takımadalarında 'Tor-M2DT' uçaksavar füzesi sisteminden ateş açtı. İlk kez, Kuzey Kutbu'ndaki yüksek enlem bölgelerinde savaş eğitimi görevlerini yerine getirmek için yeni bir taktik uçaksavar füzesi sistemi kullanıldı" ifadeleri kullanıldı.
Ayrıca, testin kötü hava koşullarında, farklı yüksekliklerde uçan hedefler üzerinde yapıldığı belirtildi.
Rusya Savunma Bakanlığı, Tor-M2DT hava savunma füze sistemini test etti.
27.