Φίλοι μου!
"Πάμε μαζί", γερά!
1. Το άρθρο αυτό

πρέπει

σε κάποιους να θυμίσει κάτι, και σε όλους να πει πολλά!
– Ιδιαιτέρως πρέπει να θυμηθεί και να αναρωτηθεί για τον χαρακτήρα του ο

εκ Πατρών (!) Στρατηγός Ηλιόπουλος (ΣΣΕ: 1981)

, ο οποίος δεν άντεχε και μάλλον δεν αντέχει ακόμα χωρίς "καρέκλα", φτάνοντας στο σημείο να υπηρετήσει και τον "ΣΥΡΙΖΑ", αυτός ο μέγας… Δημοκράτης! Αχαχαχαχαχα!.. (Δίπλα στον… φτωχό Γυναικολόγο)!..
– Τί ακριβώς όμως να αναρωτηθεί για τον χαρακτήρα του ο παραπάνω Στρατηγός; Απαντώ: Την

αχαριστία

που τον διέκρινε και είθε να μην τον διακρίνει πλέον!.. 
– Είναι και άλλοι… αχάριστοι, αλλά ο συγκεκριμένος σχετίζεται άμεσα, με το… "LINKED IN"!
* ΚΡΙΜΑ ΠΟΥ ΔΕΝ ΕΧΟΥΜΕ ΛΕΦΤΑ, ΩΣΤΕ ΝΑ ΠΛΗΡΩΝΑΜΕ ΤΟ "STRATFOR", ΤΩΝ "ΔΗΜΟΚΡΑΤΙΚΩΝ"  ΤΩΝ Η.Π.Α. ΚΑΙ ΝΑ ΔΙΑΒΑΖΑΤΕ ΤΑ ΕΠΟΜΕΝΑ 3 ΑΡΘΡΑ "FREE", ΧΑΡΙΣΜΕΝΑ ΑΠΟ ΕΜΑΣ!.. (Η ΑΛΗΘΕΙΑ ΕΙΝΑΙ ΚΑΙ ΠΩΣ ΛΕΦΤΑ ΝΑ ΕΙΧΑΜΕ, ΔΕΝ ΘΑ ΤΑ ΔΙΝΑΜΕ Σ' ΑΥΤΕΣ ΤΙΣ "ΔΗΜΟΚΡΑΤΙΚΕΣ" ΑΜΕΡΙΚΑΝΙΚΕΣ "ΥΑΙΝΕΣ")!..
ΕΜΕΙΣ ΠΑΝΤΩΣ, ΔΕΝ ΣΚΕΦΤΗΚΑΜΕ ΠΟΤΕ ΝΑ ΟΝΟΜΑΣΟΥΜΕ ΤΟ "ΣΑΪΤ" ΜΑΣ, "ΙΣΤΟΤΟΠΟ ΠΟΛΙΤΙΚΩΝ – ΓΕΩΠΟΛΙΤΙΚΩΝ – ΓΕΩΟΙΚΟΝΟΜΙΚΩΝ ΚΑΙ ΛΟΙΠΩΝ ΑΝΑΛΥΣΕΩΝ", ΚΛΠ, ΝΑ ΤΟ ΚΑΝΟΥΜΕ "ΕΠΙ ΧΡΗΜΑΣΙ", ΩΣΤΕ ΝΑ "ΒΓΑΖΟΥΜΕ ΧΡΗΜΑΤΑ", ΟΠΩΣ ΚΑΝΟΥΝ ΟΙ ΖΑΜΠΛΟΥΤΟΙ "ΔΗΜΟΚΡΑΤΙΚΟΙ" ΤΩΝ Η.Π.Α.!.. ΚΑΙ ΑΥΤΟ, ΔΙΟΤΙ ΤΟΝ 21ο ΑΙ. Η ΓΝΩΣΗ ΠΡΕΠΕΙ ΝΑ ΕΙΝΑΙ ΠΡΟΣΒΑΣΙΜΗ ΣΕ ΟΛΟΥΣ, ΤΗΝ ΣΤΙΓΜΗ ΜΑΛΙΣΤΑ ΠΟΥ, ΑΝ ΤΟ ΚΑΛΟΣΚΕΦΤΕΙΤΕ, ΟΥΣΙΑΣΤΙΚΑ ΠΛΕΟΝ ΔΕΝ ΥΠΑΡΧΕΙ ΤΙΠΟΤΑ ΑΠΟΡΡΗΤΟ!.. ΓΙΑΤΙ ΛΟΙΠΟΝ ΟΙ "ΔΗΜΟΚΡΑΤΙΚΟΙ", ΠΑΛΑΙΟΙ ΚΥΡΙΩΣ ΠΡΑΚΤΟΡΕΣ ΑΜΕΡΙΚΑΝΙΚΩΝ ΥΠΗΡΕΣΙΩΝ, ΚΛΠ, ΕΧΟΥΝ ΤΟ "ΣΤΡΑΤΦΟΡ" "ΑΝΟΙΚΤΟ" ΜΟΝΟΝ ΣΕ ΟΣΟΥΣ ΠΛΗΡΩΝΟΥΝ;
ΜΕ ΤΗΝ ΕΥΚΑΙΡΙΑ ΑΥΤΗ, ΘΑ ΗΘΕΛΑ ΝΑ ΣΗΜΕΙΩΣΩ ΠΩΣ ΑΝ ΟΙ "ΔΗΜΟΚΡΑΤΙΚΟΙ" ΤΩΝ Η.Π.Α. ΕΧΟΥΝ ΚΑΠΟΙΟΥΣ ΛΟΓΟΥΣ ΝΑ ΕΧΟΥΝ ΤΟ "STRATFOR" "ΚΛΕΙΣΤΟ", ΟΙ ΙΣΡΑΗΛΙΝΟΙ ΤΗΣ Ε/Φ "HAARETZ" ΔΕΝ ΕΧΟΥΝ ΚΑΝΕΝΑΝ ΛΟΓΟ ΝΑ ΕΧΟΥΝ "ΕΠΙ ΧΡΗΜΑΣΙ" ΤΟΝ ΙΣΤΟΤΟΠΟ ΤΟΥΣ, ΓΙΑ ΕΝΑΝ ΚΑΙ ΜΟΝΟΝ ΚΥΡΙΟ ΛΟΓΟ! Η ΠΑΤΡΙΔΑ ΤΟΥΣ ΑΠΕΙΛΕΙΤΑΙ ΚΑΙ ΔΥΣΤΥΧΩΣ ΘΑ ΑΠΕΙΛΕΙΤΑΙ ΚΑΙ ΣΤΟ ΜΕΛΛΟΝ ΚΑΙ ΠΙΣΤΕΥΩ ΑΚΡΑΔΑΝΤΑ ΠΩΣ Ο ΛΟΓΟΣ ΤΟΥΣ ΘΑ ΕΠΡΕΠΕ ΝΑ ΗΤΑΝ ΠΡΟΣΒΑΣΙΜΟΣ ΣΕ ΟΛΗ ΤΗΝ ΠΑΓΚΟΣΜΙΑ ΚΟΙΝΟΤΗΤΑ, ΥΠΑΡΧΟΝΤΟΣ ΠΑΡΑΛΛΗΛΑ ΣΤΟΝ ΠΛΑΝΗΤΗ ΜΑΣ ΚΑΙ ΤΟΥ ΥΠΟΥΛΟΥ "ΙΑΝΟΥ", ΗΤΟΙ ΤΟΥ "ΑΝΤΙ-ΣΗΜΙΤΙΣΜΟΥ"!..
Espionage and LinkedIn: How Not to Be Recruited As a Spy
(igorstevanovic/SHUTTERSTOCK)
2. 
Lessons Learned From a Saudi

Spy

Case at Twitter
The U.S. District Court for the Western District of Washington is pictured in Seattle on Nov. 8, 2019….
3. 
The pilot of a Turkish F-16 greets the crowd after performing at the Teknofest Istanbul Aerospace and Technology Festival in Istanbul on Sept. 22, 2019. Turkey is well-placed to ride out the storm from Western embargoes on its arms industry.
(ISLAM YAKUT/Anadolu Agency via Getty Images)
ΣΧΟΛΙΟ: ΤΑ ΠΕΡΙ "ΤΟΥΡΚΙΚΗΣ ΑΜΥΝΤΙΚΗΣ ΒΙΟΜΗΧΑΝΙΑΣ", ΣΧΕΔΙΟΥ "Β", ΚΛΠ, ΚΛΠ, ΚΛΠ, ΜΑΣ ΕΙΝΑΙ ΓΝΩΣΤΑ ΣΤΗΝ ΟΛΟΤΗΤΑ ΤΟΥΣ!
ΤΟ ΑΡΘΡΟ ΤΕΘΗΚΕ, ΩΣΤΕ ΝΑ ΔΟΘΕΙ Η ΕΥΚΑΙΡΙΑ ΣΤΟΝ ΓΡΑΦΟΝΤΑ ΝΑ ΑΠΕΥΘΥΝΘΕΙ ΚΑΙ ΠΑΛΙ ΚΥΡΙΩΣ ΣΤΟΝ Π-Θ ΜΗΤΣΟΤΑΚΗ ΚΑΙ ΣΕ ΟΛΟΥΣ ΤΟΥΣ "ΑΝΑ ΕΠΙΠΕΔΟ" ΙΕΡΑΡΧΙΑΣ Η(ΔΙΑΖ) ΕΞΟΥΣΙΑΣ ΣΧΕΤΙΚΟΥΣ… ΘΕΜΑΤΙΚΟΥΣ "ΚΛΕΙΔΟΚΡΑΤΟΡΕΣ" ΚΑΙ ΝΑ ΤΟΥ ΠΕΙ / ΝΑ ΤΟΥΣ ΠΕΙ, ΝΑ ΤΟΥΣ… ΦΩΝΑΞΕΙ: "F-35" ΤΩΡΑ !!! (ΕΣΤΩ ΚΑΙ "ΕΠ' ΕΝΟΙΚΙΩ")!..
ΜΗΠΩΣ ΔΕΝ ΑΦΗΝΕΙ ΚΑΙ ΓΙ' ΑΥΤΑ Ο… ΣΟΡΟΣ;
4. ΛΑΟΙ ΠΟΥ ΘΕΛΟΥΝ ΝΑ ΖΗΣΟΥΝ, ΠΟΛΕΜΑΝΕ!.. 
Israel Settles Score with Islamic Jihad Leader
Bahaa Abu Al-Ata liquidated in precision IDF strike.
Up until yesterday, the Gaza-based Palestinian Islamic Jihad was headed by Bahaa Abu Al-Ata. Today, Abu Al-Ata is no more. Last night, in a combined Shin Bet (Israel's FBI equivalent) Israel Defense Force operation, Abu Al-Ata was liquidated in a precision strike.  His wife, who was with him was also killed. Collateral damage was minimal. Shortly after the strike on Abu Al-Ata, the home of Akram Al-Ajouri, the deputy head of the PIJ, was struck in Damascus. Two people were killed in that attack including Al-Ajouri's bodyguard and son. The current status of Al-Ajouri is unclear. Israel has not commented on that strike, but it appears to have been coordinated with the Gaza attack and represents a powerful one-two combination.
As expected, Iran, Hamas and the Palestinian Authority condemned the Israeli attack, referring to it as a "crime." Israeli officials described Abu Al Ata as a 'ticking bomb," and Gaza's number one nuisance, who was readying for additional terrorist attacks against Israel, including indiscriminate rocket and drone strikes and possible kidnappings.
Indeed, just last week, the PIJ fired ten rockets at Israel. Eight of those were intercepted by Israel's anti-rocket defense system Iron Dome, one landed in an open area and one struck a residential building without causing injury. The rocket attack was completely unprovoked. Some surmised that the attack was ordered by Tehran to divert attention away from anti-Iran protests paralyzing the governments of Lebanon and Iraq, which have been subsumed in whole or part by the Islamic Republic of Iran.
Abu Ala-Ata was a tool of the Islamic Republic, which provided his group with nearly all of its funding and technical expertise. He was willing to perform Iran's bidding even at the expense of clashing with Hamas, the Gaza Strip's governing authority.
Hamas maintains a complex relationship with the PIJ. One the one hand, the two groups maintain identical extremist ideologies and often coordinate military activities with one another. They also receive funding from the same patron, the Islamic Republic. But Hamas has the added responsibility of governing Gaza and that is where the interests of the two diverge.
There are times where Hamas has an interest in maintaining quiet. Israel and Hamas have an unwritten agreement in which Israel permits the flow of Qatari cash into Gaza in exchange for quiet on the border. It's a form of extortionist protection money but the formula had been working until it was shattered by last week's inexplicable and unprovoked PIJ rocket attack.
Israel understandably holds Hamas responsible for everything that occurs in Gaza. Hamas can dismantle the PIJ if wanted to or at the very least, prevent the PIJ from going rogue. Instead, Hamas has adopted the position that last week's rocket fire was unauthorized, but the group has not taken any concrete steps to deal with the issue.
Following the Israeli strike, the PIJ fired in excess of 200 rockets and mortar rounds at Israel. About one-third of those rockets were intercepted by Iron Dome. There have thus far been no Israeli fatalities, though injuries have been reported. Schools in southern and central Israel have remained closed for the time being. The southern cities of Sderot, Ashkelon and Ashdod have been hit. In Ashdod, dramatic footage of a rocket landing and exploding at a thoroughfare just seconds after a vehicle passed, was captured on closed circuit TV footage.
Israel has limited its counterstrikes to PIJ infrastructure, including subterranean weapons caches and rocket-launching cells. According to the Hamas-run health ministry, 10 Palestinians have been killed. Most of those killed were terrorists including those directly responsible for launching rockets.
Whether the violence will spiral into a full-scale war largely depends on Hamas and the PIJ. If these terrorist entities continue their indiscriminate rocket fire, Israel will have no choice but to embark upon a large-scale military campaign, similar to undertakings carried out in 2009 (Operation Cast Lead) and 2014 (Operation Protective Edge).
One thing is certain however; the liquidation of the PIJ's leader demonstrates with utmost clarity to all of Israel's enemies that if they continue their malign activities, they will end up sharing Abu Al-Ata's fate. Hezbollah leader Hassan Nasrallah and Quds Force head Qassam Soleimani would be wise not to sleep in the same bed two nights in a row.
5. 
Veterans, Normandy and "Those Guys"
The ongoing battle against leftist ignorance and disrespect.
In the run up to Veterans Day, an internet post was circulating a photo of a young soldier captioned, "1944: 18-year-olds stormed the beach at Normandy into almost certain death." To the right was a photo of a cowering civilian youth with the caption, "2018: 18-year-olds need a safe place because words hurt their feelings." Both statements are true but one photo posed a problem.
As revealed by the uniform and PPSh-41 submachine gun, the young man on the left was a Soviet soldier, and the Red Army played no role in the D-Day landings of June,1944. Still, the young Red Army soldier may have taken part in an invasion or two.
In August of 1939, Soviet Communist dictator Josef Stalin signed a pact with Adolf Hitler's German National Socialist Regime. The following month, both totalitarian states invaded Poland, effectively starting World War II, but Stalin wasn't done. On November 30, 1939, the Soviet Red Army launched an invasion of Finland with half a million troops. The outnumbered Finns fought bravely and turned away Stalin's forces. Finnish sniper Simo Häyhä was credited with more than 500 kills.
Despite the loss, the USSR and Nazi Germany fought as allies, and Stalin supported Hitler's invasion and occupation of France and virtually all of western Europe. That alliance continued until Hitler attacked his former ally in June, 1941. That December, Japan attacked Pearl Harbor, bringing the United States into the war, but at that point victory was not a done deal.
On June 6, 1944, in the largest invasion in history, British, Canadian, American, Polish and Australian troops stormed the beaches at Normandy. Many of those brave young soldiers met their end that day, but the Allies went on to take down the National Socialist regime and liberate western Europe, saving countless lives.
In April of 1945, for example, troops from Canada's Eighth Reconnaissance unit liberated 876 Dutch Jews from the Westerbork camp in Holland, where they awaited shipment to Auschwitz and other death camps.
Had the Allies failed, the world would be a very different place today. That was recently recognized by, among others, Canadian hockey commentator Don Cherry.
"You people," Cherry said on a recent broadcast, talking about recent immigrants he regarded as ungrateful, "you love our way of life, you love our milk and honey, at least you can pay a couple bucks for a poppy or something like that. These guys paid for your way of life that you enjoy in Canada, these guys paid the biggest price." That drew comments like "despicable," "discriminatory" and so forth, with the Canadian establishment showing no apparent concern for the right of Don Cherry, 85, to speak his mind.
One of "those guys" was this writer's uncle, James Billingsley, of the Eighth Reconnaissance. He was wounded twice in action, once by a Nazi sniper, and after a stint in hospital promptly returned to his unit and kept up the fight. He still had shrapnel in his body when he passed away at 94 in 2017.
What Jim and other veterans used to say about the gutless "Zombies" like Pierre Trudeau, who failed to serve, makes Cherry's comments look mild. The notion of  Soviet soldiers storming the Normandy beaches would have drawn a comment that included the word "bullshit" with a few modifiers for good measure. As Jim knew, the Canadian establishment is another source of ignorance about "those guys" and the war they fought.
Back in 2002, Defense Minister John McCallum managed to confuse Vichy, seat of the French government of Nazi collaborators, with Vimy, the World War I battle of Vimy Ridge. The current establishment under the Zombie's son Justin Trudeau knows even less, and the last Canadian Prime Minister with actual combat experience was Lester Pearson, who left office in 1968.
If people on the left know about the Stalin-Hitler Pact and the Soviet invasions of Poland and Finland, they are never eager to talk about it. For this crowd, as George Orwell noted, ignorance is strength. Like the cowering 18-year-old in the photo, words hurt their feelings, particularly when those words are the truth.
"Those guys" did pay the biggest price, as Don Cherry said. As the national anthem explains, they stood on guard for thee, and their victory was one of those plus brillants exploits. The current establishment is not worthy to carry their shoes, and those guys deserve respect, particularly from new arrivals. But no surprise that on Monday, Remembrance Day in Canada and Veterans Day in the United States, Canada's Sportsnet fired Don Cherry, a former coach of the NHL's Boston Bruins.
Meanwhile, after winning World II, "those guys" from the USA and Canada went home and got on with their lives. The Soviet Red Army, on the other hand, occupied Eastern Europe and crushed the people under loathsome Communist regimes for more than 50 years.
The young Soviet soldier with the PPSh-41 submachinegun may have participated in the Soviet invasion of Hungary in 1956, but one thing is certain. He and his comrades did not storm the beaches at Normandy on June 6, 1944.
6. ΔΕΙΤΕ ΤΗΝ "ΦΩΤΟ" ΤΟΥ ΠΑΡΑΚΑΤΩ ΑΡΘΡΟΥ ΚΑΙ… ΕΝΤΟΠΙΣΤΕ ΤΟΥΣ "ANTIFA", ΩΣΤΕ ΝΑ ΚΑΤΑΛΑΒΕΤΕ (ΓΙΑ ΑΛΛΗ ΜΙΑ ΦΟΡΑ, ΕΣΤΩ ΝΑ ΠΡΟΒΛΗΜΑΤΙΣΤΕΙΤΕ), ΠΩΣ ΟΙ "ANTIFA" ΕΙΝΑΙ ΑΜΕΡΙΚΑΝΙΚΟ ΔΗΜΙΟΥΡΓΗΜΑ ΚΑΙ ΣΥΓΚΕΚΡΙΜΕΝΑ ΤΗΣ "CIA", ΕΠΙ Κ-Β "ΔΗΜΟΚΡΑΤΙΚΩΝ" ΣΤΙΣ Η.Π.Α. (ΚΛΙΝΤΟΝ κυρίως, αλλά και ΟΜΠΑΜΑ), ΜΙΑ ΣΥΜΜΟΡΙΑ Η(ΔΙΑΖ) ΕΝΑΣ "ΣΤΡΑΤΟΣ" ΑΠΑΡΑΙΤΗΤΟΣ ΣΤΟ ΠΕΔΙΟ, ΓΙΑ ΤΗΝ ΔΙΑΛΥΣΗ ΤΩΝ "ΕΘΝΩΝ – ΚΡΑΤΩΝ", ΠΟΥ ΕΧΟΥΝ ΧΑΡΑΚΤΗΡΙΣΤΕΙ ΑΠΟ ΤΗΝ ΠΑΓΚΟΣΜΙΟ ΕΞΟΥΣΙΑ, ΑΥΤΗΝ ΤΗΣ ΔΗΘΕΝ ΑΡΙΣΤΕΡΗΣ "ΥΠΕΡ-ΕΛΙΤ" ΤΩΝ ΖΑΜΠΛΟΥΤΩΝ ΚΟΣΜΟΚΡΑΤΟΡΩΝ "ΔΙΕΘΝΩΝ ΕΒΡΑΙΩΝ", ΩΣ "ΣΤΟΧΟΙ"! (ΑΣΦΑΛΩΣ ΚΑΙ ΔΕΝ ΕΙΝΑΙ ΜΟΝΟΝ ΟΙ "ΑΝΤΙΦΑ", ΟΠΩΣ ΕΧΟΥΜΕ ΓΡΑΨΕΙ)!.. 
ΕΜΜΕΣΑ ΟΙ ΣΥΜΜΟΡΙΕΣ  (MOBS) ΑΥΤΕΣ ("ΕΝ ΑΘΡΟΙΣΜΑΤΙ") ΘΑ ΜΠΟΡΟΥΣΕ ΑΝΕΤΩΣ ΝΑ ΛΕΧΘΕΙ ΟΤΙ ΑΠΟΤΕΛΟΥΝ ΤΟΝ ΣΤΡΑΤΟ ΤΗΣ "ΔΙΕΘΝΟΥΣ ΕΞΟΥΣΙΑΣ", ΑΥΤΗΣ ΤΩΝ "ΔΙΕΘΝΩΝ ΕΒΡΑΙΩΝ", ΤΟΝ "ΣΤΡΑΤΟ ΤΟΥ ΣΟΡΟΣ" ΓΙΑ ΠΑΡΑΔΕΙΓΜΑ, (ΤΗΝ… ΠΕΡΙΦΗΜΗ "ΣΟΡΟΣ-ΚΟΜΠΑΝΙ", Η ΟΠΟΙΑ ΑΝΑΓΡΑΦΕΤΑΙ ΚΑΙ ΣΤΟΥΣ ΤΟΙΧΟΥΣ ΤΩΝ ΕΞΕΡΧΕΙΩΝ), ΑΛΛΑ ΚΑΙ ΒΕΒΑΙΩΣ ΚΑΙ ΣΤΡΑΤΟΣ ΤΗΣ… "CIA", ΕΝΑΣ "CIA-ΣΤΡΑΤΟΣ" ΓΙΑ ΚΑΘΕ ΧΡΗΣΗ, ΣΤΙΓΜΗ ΚΑΙ ΩΡΑ, ΕΝΑΣ ΣΤΡΑΤΟΣ ΠΟΥ ΤΑ ΜΕΛΗ ΤΟΥ ΕΙΝΑΙ ΑΝΑΛΩΣΙΜΑ, ΑΦΟΥ ΣΕ ΑΝΤΙΘΕΤΗ ΠΕΡΙΠΤΩΣΗ Η "CIA" ΘΑ ΗΤΑΝ ΥΠΟΧΡΕΩΜΕΝΗ ΝΑ ΧΡΗΣΙΜΟΠΟΙΕΙ ΠΕΡΙΣΣΟΤΕΡΟΥΣ ΑΜΕΡΙΚΑΝΟΥΣ ΠΡΑΚΤΟΡΕΣ, ΚΑΤΙ ΟΧΙ… ΕΥΧΑΡΙΣΤΟ, ΑΦΟΥ ΑΥΤΟΙ ΚΑΙ… ΑΜΕΡΙΚΑΝΟΙ ΕΙΝΑΙ ΚΑΙ… ΚΟΣΤΙΖΟΥΝ ΠΟΛΛΑΠΛΩΣ, ΕΝΑ ΚΟΣΤΟΣ ΠΟΥ ΦΤΑΝΕΙ ΜΕΧΡΙ ΚΑΙ ΤΗΝ ΦΗΜΗ ΑΚΟΜΑ ΤΟΥ ΕΚΑΣΤΟΤΕ ΑΜΕΡΙΚΑΝΟΥ, "ΔΗΜΟΚΡΑΤΙΚΟΥ" ΑΣΦΑΛΩΣ, ΠΡΟΕΔΡΟΥ! ΜΕ ΚΑΤΑΛΑΒΑΙΝΕΤΕ ΠΙΣΤΕΥΩ!
ΤΟΣΟ ΒΡΩΜΕΡΑ ΥΠΟ – ΣΧΕΔΙΑ, ΩΣ ΥΠΟ – ΚΕΦΑΛΑΙΑ, ΚΛΠ, ΠΕΡΙΕΛΑΜΒΑΝΕ ΤΟ ΣΧΕΔΙΟ ΓΙΑ ΤΗΝ "ΜΕΓΑΛΗ ΜΕΣΗ ΑΝΑΤΟΛΗ", ΤΩΝ Α/"ΔΗΜΟΚΡΑΤΙΚΩΝ" (ΔΕΝ ΗΤΑΝ ΜΟΝΟΝ Η… "ΑΡΑΒΙΚΗ ΑΝΟΙΞΗ" ΜΕΡΟΣ ΤΟΥ ΣΧΕΔΙΟΥ ΑΥΤΟΥ, ΑΥΤΗ ΙΣΩΣ ΝΑ ΗΤΑΝ ΤΟ ΜΕΙΖΟΝ ΤΜΗΜΑ ΤΟΥ, ΕΝΑ ΣΧΕΔΙΟ ΠΟΥ ΑΡΧΙΣΕ ΝΑ ΥΛΟΠΟΙΕΙΤΑΙ ΑΠΟ ΤΑ ΜΕΣΑ ΤΗΣ 1ΗΣ ΔΕΚΑΕΤΙΑΣ, ΤΟΥ 21ΟΥ ΑΙ.!..
ΚΑΙ ΣΑΣ ΡΩΤΑΩ ΕΓΩ ΤΩΡΑ! ΕΙΝΑΙ Η(ΔΙΑΖ) ΟΧΙ, ΣΤΗΝ ΧΩΡΑ ΜΑΣ ΣΤΡΑΤΟΛΟΓΗΜΕΝΟΙ ΠΡΑΚΤΟΡΕΣ ΤΩΝ Η.Π.Α. (ΑΠΟ ΤΗΣ ΕΠΟΧΗΣ ΤΩΝ "ΔΗΜΟΚΡΑΤΙΚΩΝ" Κ-Β ΣΤΙΣ Η.Π.Α.) ΟΙ Κοι ΕΠΙΚΕΦΑΛΗΣ ΤΩΝ "ΑΝΤΙΦΑ", ΚΑΙ ΛΟΙΠΩΝ ΟΜΟΙΩΝ ΟΡΓΑΝΩΣΕΩΝ, ΣΚΛΗΡΟΙ ΡΙΖΟΣΠΑΣΤΕΣ, ΠΡΩΗΝ ΚΟΜΜΟΥΝΙΣΤΕΣ, ΠΟΥ ΜΕΤΑ ΤΗΝ ΠΤΩΣΗ ΤΟΥ "ΥΠΑΡΚΤΟΥ ΣΟΣΙΑΛΙΣΜΟΥ" (SIC) ΕΚΦΡΑΖΟΥΝ, ΚΑΙ ΜΑΛΙΣΤΑ "ΕΠΙ ΧΡΗΜΑΣΙ" / ΚΑΤΑΛΑΒΑΤΕ, ΤΟΝ ΠΑΛΑΙΟ "ΚΟΚΚΙΝΟ ΔΙΕΘΝΙΣΜΟ" ΤΟΥΣ ΚΑΙ ΤΟΝ ΣΥΝΗΜΜΕΝΟ – ΣΥΝΑΚΟΛΟΥΘΟ ΑΝΘΕΛΛΗΝΙΣΜΟ ΤΟΥΣ, ΜΕ ΤΟΝ ΠΙΟ ΒΡΩΜΙΚΟ ΔΥΤΙΚΟ ΚΑΙ ΔΗΘΕΝ ΔΗΜΟΚΡΑΤΙΚΟ ΜΑΝΔΥΑ, ΚΑΤΑΣΤΡΕΦΟΝΤΑΣ ΠΧ ΤΗΝ ΑΘΗΝΑ, ΔΙΑΛΥΟΝΤΑΣ ΣΙΓΑ – ΣΙΓΑ ΤΗΝ ΧΩΡΑ ΜΑΣ, ΚΑΙ ΤΡΟΜΟΚΡΑΤΩΝΤΑΣ ΤΗΝ ΚΟΙΝΩΝΙΑ, ΜΕ ΤΗΝ… ΑΝΑΛΟΓΙΚΗ (SIC) "ΧΑΛΑΡΗ ΤΡΟΜΟΚΡΑΤΙΑ", ΠΟΥ ΕΦΑΡΜΟΖΟΥΝ ΚΑΙ ΠΟΥ ΑΠΟΚΑΛΟΥΝ… "ΑΚΤΙΒΙΣΜΟ", ΥΠΟΔΑΥΛΙΖΟΜΕΝΟΙ, ΥΠΟΚΙΝΟΥΜΕΝΟΙ, ΚΛΠ, (ΑΝΑΛΟΓΑ), ΚΑΙ ΠΑΝΤΑ ΥΠΟΣΤΗΡΙΖΟΜΕΝΟΙ, ΑΠΟ ΤΟ ΠΟΛΙΤΙΚΟ ΚΟΜΜΑ ΤΟΥ ΣΥΡΙΖΑ, ΠΟΥ "ΕΣΤΗΣΕ" ΚΑΙ ΕΝΙΣΧΥΕΙ ΜΕΧΡΙ ΚΑΙ ΣΗΜΕΡΑ Ο 3ΗΣ… ΓΕΝΙΑΣ ΜΕΓΑΣ ΜΙΣΕΛΛΗΝΑΣ "ΔΙΕΘΝΗΣ ΕΒΡΑΙΟΣ" ΣΟΡΟΣ; (1Η, ΝΕΟΤΕΡΗ ΑΣΦΑΛΩΣ, … ΓΕΝΙΑ ΠΑΓΚΟΣΜΙΩΝ ΜΙΣΕΛΛΗΝΩΝ… ΑΛΗΤΩΝ, ΗΤΑΝ Ο ΜΕΤΤΕΡΝΙΧ, 2ΗΣ Ο ΚΙΣΣΙΝΤΖΕΡ)!
ΤΕΛΟΣ, ΘΑ ΠΡΟΣΕΞΑΤΕ ΤΟ ΠΑΝΟ ΤΟΥ "ΣΥΡΙΖΑ", ΠΟΥ "ΚΑΛΩΣ ΟΡΙΖΕΙ" ΤΟΥΣ… ΠΡΟΣΦΥΓΕΣ ΣΤΗΝ ΠΑΤΡΙΔΑ ΜΑΣ, Η ΟΠΟΙΑ "ΖΕΙ", ΠΟΛΥ… ΔΙΑΣΤΑΛΤΙΚΑ ΒΕΒΑΙΩΣ, ΤΗΝ ΕΠΟΧΗ ΤΟΥ… 1000 ΜΧ, ΠΡΟΣ ΤΟ 1100, ΟΤΑΝ ΚΑΙ ΠΑΛΙ ΕΙΧΑΜΕ "ΚΥΜΑΤΑ ΞΕΝΩΝ ΕΙΣΒΟΛΕΩΝ" ΣΤΗΝ ΗΠΕΙΡΩΤΙΚΗ ΕΛΛΑΔΑ!.. ΤΙ ΣΗΜΑΙΝΕΙ ΑΥΤΟ; ΔΙΑΒΑΣΤΕ:
"Η ΠΟΥΤΑΝΑ, ΟΣΟ ΚΑΙ ΝΑ ΘΕΛΕΙ ΝΑ ΚΡΥΦΤΕΙ, Η ΠΟΥΤΑΝΙΑ ΔΕΝ ΤΗΝ ΑΦΗΝΕΙ"!..
ΜΗΝ ΞΕΧΝΑΤΕ:
"ΤΟ ΨΕΜΑ (ΚΑΙ ΔΗ ΤΟ… "ΚΑΛΛΙΤΕΧΝΙΚΟ") ΗΤΑΝ, ΕΙΝΑΙ ΚΑΙ ΘΑ ΕΙΝΑΙ ΠΑΝΤΑ Η ΒΑΣΗ ΤΗΣ ΠΡΟΠΑΓΑΝΔΑΣ"!
A Major New Resource for Conservatives
Unveiling an enormous new weapon for the war against the Left.
DiscoverTheNetworks.org, the David Horowitz Freedom Center's massive encyclopedia of the Left, is pleased to announce that it has just expanded its database in a major way. You may already be familiar with its thousands of detailed profiles of the key individuals, organizations, and funders that drive the engine of leftism in the United States. But now, readers of DiscoverTheNetworks will also have access to many hundreds of additional resources on a wide variety of key political and social issues. An understanding of these issues is essential to the task of educating our fellow Americans about the monstrous dangers posed by the Left.
One particularly noteworthy new section of DiscoverTheNetworks clearly defines Leftism and its agendas, while also distinguishing between Leftism and Liberalism – a monumentally vital distinction that is rarely made in the media.
Another new section defines Conservatism and the values upon which it is founded. A key subsection lays bare the racist cruelty with which the Left routinely treats black conservatives in particular, chiefly because they fail to identify themselves as the helpless, perpetually aggrieved victims of a racist society.
There is also an extensive new section on Immigration, which explores America's absurdly crafted asylum laws, the crisis at America's southern border, the financial costs and criminality associated with illegal immigration, the injustice and destructiveness of the lawless "sanctuary" policies that protect illegal aliens in hundreds of U.S. cities, and the hypocrisy of the many Democrats and leftists who once favored the strict enforcement of immigration laws but now endorse open borders.
A section on Islam & Muslims explores the history of Islam, the basic tenets of the faith, the political agendas of fundamentalist Islam, the attitudes and allegiances of Muslims in various nations around the world, the requirements of Sharia Law, Islam's troubling alliance with the socialist Left, the status of women in the Muslim world, the history and objectives of violent jihad, the psychology of the jihadist, the ongoing Muslim persecution of Christians across the globe, the hollow rhetoric about allegedly ubiquitous "Islamophobia," the funding of worldwide jihadism and terrorism, the "stealth" jihad which has quietly infiltrated America's political system, and the fraudulence of claims that Islamic terrorism is a by-product of poverty rather than of a morally degenerate belief system.
A section on Israel & Its People explores such topics as Israel's history and its right to exist, the history and objectives of the Zionist movement, the various wars that Israel and its Arab neighbors have fought, the absurd notion that Israel is somehow a "Nazi" or "apartheid" state, the definitions of "Palestine" and "Palestinians," the character of the Palestinian people, the causes of Palestinian poverty, the Palestinians' so-called "Right of Return," the Hamas-inspired BDS movement that aims to destroy Israel by means of international boycotts and sanctions, and the Democratic Party's ever-declining support for Israel.
A section titled "The Decline of Democrat-Run Cities & States" lays bare the fact that in city after city where Democrats have been in charge politically for an extended period of time, we find exceedingly high—indeed, often colossal—levels of poverty and crime. And the longer those Democrats have been in charge, the worse the conditions tend to be. In short, Democrats have transformed a host of once-great metropolises into urban prisons where the common man—particularly the black and Hispanic common man on whose behalf Democrats typically claim to speak—has been grievously harmed by one destructive Democratic policy after another.
A section titled "Victims Of The Left" builds upon that same theme by examining how the welfare state has devastated African Americans, how the government-created housing crisis of 2008 plundered the wealth of nonwhites, and how the public education system has failed blacks and Hispanics in cities across the United States.
A section titled "Crime" lays out the facts about such matters as overall crime and arrest statistics, interracial crime, hate crimes, the use of force by police, the application of the death penalty, "stop-and-frisk" practices, racial profiling, the false claim that the American criminal-justice system is racist, and the cause-and-effect relationship between fatherless homes and criminality.
A section on Education explores leftist dominance in academia generally, as well as in fields such as American Studies, Black Studies, Whiteness Studies, Women's Studies, Peace Studies, Sociology, and Social Work Education specifically. Vis-a-vis education at the K-12 level, DiscoverTheNetworks shows precisely how the public education system has failed low-income minority children in particular; how Head Start and other early-childhood education programs have proven to be little more than ineffective boondoggles; how Common Core has been a negative force in the classroom; and how schoolchildren are being indoctrinated with the tenets of leftist ideology.
A section on Health Care dives deeply into subjects like Obamacare, the government's ever-increasing encroachment into the U.S. health care system, and the highly significant problems inherent in government-run medical systems around the world.
And there's much, much more. To name just a few of the additional areas of study that DiscoverTheNetworks is now making available to its readers: Affirmative Action, Animal Rights, Anti-Americanism, The Arab Lobby, Capitalism & Globalization, Communism & Socialism, Economics, Environmentalism, Fascism, Feminism, Hollywood, Libertarianism, Media Bias, Multiculturalism, The Peace Movement, Progressivism, The Religious Left, and "Social Justice."
In order to defeat the Left on the battleground of ideas, conservatives must be well informed regarding the political and social issues that matter most. They must be able to articulate the principles and facts upon which their positions are founded. And they must be able to explain why conservatism is the best means of promoting a free and just society. DiscoverTheNetworks is dedicated to helping conservatives achieve these vital goals. There is no other resource like it on the Internet.
7. ΕΜΒΟΛΙΜΗ… ΑΣΧΕΤΗ "ΤΣΟΝΤΑ"!.. (ΓΙΑ ΟΣΟΥΣ ΝΟΜΙΖΑΝ, ΠΙΣΤΕΥΑΝ ΚΑΙ ΕΛΕΓΑΝ ΑΛΛΑ, ΗΛΙΘΙΩΣ, ΒΕΒΑΙΩΣ, ΞΕΧΝΩΝΤΑΣ ΟΤΙ ΚΑΙ ΕΔΩ, "ΜΙΛΑΜΕ" ΓΙΑ ΧΗΜΕΙΑ)!.. 
Ηλεκτρονικό τσιγάρο: Τρία σημεία του σώματος που βλάπτει περισσότερο
Γερμανοί καρδιολόγοι εξέδωσαν επείγουσα προειδοποίηση για τους κινδύνους που συνεπάγεται η χρήση ηλεκτρονικού τσιγάρου, ειδικά για τα νεαρά άτομα.
Σε άρθρο που δημοσιεύουν στο "European Heart Journal" παραθέτουν επιστημονικά δεδομένα, σύμφωνα με τα οποία το άτμισμα μπορεί να προκαλέσει βλάβες στον εγκέφαλο, τα αιμοφόρα αγγεία και τους πνεύμονες.
Η έρευνα δημοσιεύεται μια ημέρα μετά την δημοσίευση δύο περιστατικών νεαρών ασθενών που, ο ένας έφηβος στη Βρετανία κατάφερε τελικά να ανακάμψει μετά την κατάρρευση των πνευμόνων του συνέπεια του ατμίσματος και ένας άλλος ασθενής στις ΗΠΑ υπεβλήθη σε διπλή μεταμόσχευση πνευμόνων μετά από βλάβη που υπέστη λόγω χρήσης του ηλεκτρονικού τσιγάρου.
Υπενθυμίζεται ότι στις ΗΠΑ τουλάχιστον 39 άτομα μέχρι σήμερα έχουν χάσει τη ζωή τους λόγω πνευμονικών βλαβών που έχουν συνδεθεί με το άτμισμα νοθευμένων υγρών, ενώ πάνω από 2.000 υπολογίζονται οι χρήστες ηλεκτρονικού τσιγάρου που έχουν χρειαστεί νοσηλεία.
Στη νέα μελέτη που έκανε ο καθηγητής  Thomas Münzel, από το Τμήμα Καρδιολογίας του Πανεπιστημιακού Ιατρικού Κέντρου Mainz στη Γερμανία, εντοπίζονται οι υποκείμενοι μηχανισμοί που οδηγούν τελικά στις βλάβες σε πνεύμονες, εγκέφαλο και αιμοφόρα αγγεία.
«Τα ηλεκτρονικά τσιγάρα είναι επικίνδυνα και εθιστικά επίσης και τα κράτη θα πρέπει να σκεφτούν το ενδεχόμενο απαγόρευσής τους, κάτι που έχει ήδη γίνει σε Ινδία, Βραζιλία, Σιγκαπούρη, Μεξικό και Ταϊλάνδη».
Ο Δρ. Münzel και οι συνεργάτες του μελέτησαν την επίδραση του ατμίσματος στην αιματική ροή στη βραχιόνια αρτηρία, τη σημαντικότερη αρτηρία του άνω άκρου, σε 20 υγιείς καπνιστές πριν τη χρήση ηλεκτρονικού τσιγάρου και 15 λεπτά μετά. Επίσης μέτρησαν τα επίπεδα σκλήρυνσης της μετά το άτμισμα.
Επιπλέον, εξέθεσαν 151 ποντίκια σε ατμό για μια, τρεις ή πέντε ημέρες, για 20 λεπτά έξι φορές την ημέρα.
Παρατήρησαν ότι, στους καπνιστές ένα επεισόδιο ατμίσματος αύξανε τον καρδιακό παλμό και προκαλούσε σκλήρυνση των αρτηριών και διαταραχή της ομαλής λειτουργίας των εσωτερικών τοιχωμάτων τους, του ενδοθηλίου. Το τελευταίο είναι υπεύθυνο για τη σωστή συστολή και διαστολή των αιμοφόρων αγγείων, προστατεύει τους ιστούς από τοξικές ουσίες και ρυθμίζει τη φλεγμονή και διαδικασίες σχετικές με την πήξη του αίματος. Η δυσλειτουργία του ενδοθηλίου παίζει ρόλο στην καρδιαγγειακή νόσο.
Τα αποτελέσματα από τα πειραματόζωα έδειξαν ότι το ένζυμο NOX-2 ευθυνόταν για τις βλάβες στα αιμοφόρα αγγεία, περιλαμβανομένων και αυτών των πνευμόνων και του εγκεφάλου, συνέπεια του ατμίσματος. Το NOX-2 παίζει ρόλο στην άμυνα του οργανισμού έναντι βακτηρίων και του οξειδωτικού στρες. Τα ποντίκια που δεν μπορούσαν να παράγουν το ένζυμο ήταν προστατευμένα από τις επιπτώσεις του ατμίσματος.
Ακόμα, οι ερευνητές παρατήρησαν ότι τα ποντίκια που είχαν πάρει μακιτεντάνη (φάρμακο που αντιμετωπίζει την ενδοθηλιακή δυσλειτουργία, την υπέρταση στα αγγεία και τους πνεύμονες, και το οξειδωτικό στρες) ή μπεπριδίλη (φάρμακο που αντιμετωπίζει το οξειδωτικό στρες και τον κυτταρικό θάνατο σε περίπτωση υπέρτασης ή στηθάγχης) δεν είχαν ενδείξεις ενδοθηλιακής δυσλειτουργίας, οξειδωτικού στρες ή φλεγμονής. Τα οφέλη των δύο αυτών δραστικών ουσιών δείχνουν ότι η ενδοθηλίνη 1 παίζει καθοριστικό ρόλο στη στένωση των αρτηριών και επίσης η πρωτεΐνη FOXO-3, που προστατεύει από το οξειδωτικό στρες.
«Η μελέτη αναδεικνύει αρκετούς μοριακούς μηχανισμούς δια των οποίων τα ηλεκτρονικά τσιγάρα μπορούν να προκαλέσουν βλάβες στα αιμοφόρα αγγεία, τους πνεύμονες και τον εγκέφαλο. Αυτό είναι η συνέπεια των τοξικών χημικών ουσιών που παράγονται κατά τη διαδικασία του ατμίσματος και οι οποίες μπορεί παρούσες σε χαμηλές συγκεντρώσεις στα ίδια τα υγρά αναπλήρωσης. Το σημαντικότερο είναι ότι εντοπίσαμε το ένζυμο NOX-2 που διαμεσολαβεί σε όλες τις επιπτώσεις του ηλεκτρονικού τσιγάρου στον εγκέφαλο και το καρδιαγγειακό σύστημα και βρήκαμε επίσης ότι η τοξική ουσία ακρολεΐνη που παράγεται από τα υγρά των ηλεκτρονικών τσιγάρων όταν μετατρέπονται σε ατμό, ενεργοποιεί τις αρνητικές δράσεις του NOX-2», εξηγεί ο Γερμανός καθηγητής.
Σημειώνει δε ότι «τα δεδομένα μας ενδέχεται να υποδηλώνουν ότι τα ηλεκτρονικά τσιγάρα δεν αποτελούν υγιεινή εναλλακτική λύση στα παραδοσιακά τσιγάρα και η «ασφάλεια» τους δεν δικαιολογείται. Επιπλέον, δεν έχουμε ακόμη εμπειρία σχετικά με τις παρενέργειες των ηλεκτρονικών τσιγάρων στην υγεία που προκύπτουν από τη μακροχρόνια χρήση τους. Η μόδα των ηλεκτρονικών τσιγάρων στις ΗΠΑ και στην Ευρώπη, ιδίως μεταξύ των νέων, προκαλεί μια τεράστια γενιά ανθρώπων που εξαρτώνται από τη νικοτίνη, οι οποίοι κινδυνεύουν από την μετάβασης από τα παραδοσιακά στα ηλεκτρονικά τσιγάρα. Έρευνες όπως οι δικές μας πρέπει να αποτελούν προειδοποίηση για τους κινδύνους τους και πρέπει να ληφθούν αυστηρά για την προστασία των παιδιών μας από τους κινδύνους που προκαλούνται από τα ηλεκτρονικά τσιγάρα στην υγεία τους».
"ΓΕΙΑ ΣΟΥ ΡΕ ΜΑΓΚΑ ΑΡΧΑΓΓΕΛΕ"!..
Υγ. Σήμερα, 14-11-2019, αναφέρθηκε ο 1ος θάνατος από ηλ-κό τσιγάρο,στο Βέλγιο!.. Στις Η.Π.Α. ήδη έχουμε αρκετούς!..
8. 
Syria's

Bashar al-Assad

Reflects on Civil War, Oil, Terrorism and America in Rare Interview
11.11.2019
Having endured a deadly, drawn-out civil war which is gradually drawing to a close, Syrian President Bashar al-Assad is facing the daunting task of reuniting and reconstructing a devastated nation, filling in the power vacuum in newly-liberated parts of the country and overcoming a Western-imposed economic blockade.
The Presidential Palace in Damascus overlooks the Syrian capital, but the most troubled parts of the war-ravaged country are out of sight.
The future of those lands, as well as the broader question of how to solve the ongoing political imbroglio and rebuild Syria, are on Bashar al-Assad's mind as he speaks in his first interview to foreign media in over a year.
The president talks to RT's Afshin Rattansi about the origins of the conflict that engulfed his country and the role of Western governments in it, and gives his take on the recent and future developments in Syria and elsewhere.
On the interview embargo
Bashar al-Assad, who turned 54 in September, last gave an interview to a foreign news outlet in June 2018. He says he had stopped speaking to Western media completely because of their hunt for a "scoop", but feels now that "public opinion in the world, and especially in the West, has been shifting during the past few years".
"They know that their officials have told them so many lies about what's going on in the region, in the Middle East, in Syria, in Yemen," he says of the Western public. "They know there is a lie, but they don't know the truth; so, I think, it's time to talk about this truth."
On how the war started
The Syrian conflict broke out in early 2011 with anti-government demonstrations, which coincided with violent Western-backed protests in other Arab-majority nations, known collectively as the Arab Spring. Foreign policy-makers and observers have blamed the Syria protests on various factors, or a combination of thereof, from corruption and mismanagement to a protracted drought that stressed the socio-economic conditions.
While those factors were largely internal, al-Assad believes the lever was pulled from the outside: "The problem started when the money of Qatar came to Syria, and we had contact with many of the labourers, and we told them, 'Why do not you come to your workshop?' and they said, 'We take as much in one hour as we [used to] take in one week'."
"It was very simple. They paid them 50 dollars at the very beginning, then later 100 dollars a week, which was enough for them to live without work, so it was much easier for them to join the demonstrations," he claims, adding that the Qatari government then began arming the protesters.
The demonstrations were originally described as peaceful by Western media, but Bashar al-Assad says this was not the case from the very beginning because policemen were shot during the initial phase of unrest. In the spring of 2011, the government cracked down on the protest movement, which quickly escalated into an insurgency throughout that year and had erupted into a full-on civil war by the summer of 2012.
Western governments, which called for President al-Assad to step down throughout the conflict, responded with tough sanctions on Damascus, including oil bans, trade and financial restrictions, travel bans and arms embargoes.
On chemical attacks
As the fighting intensified, a series of alleged chemical attacks occurred in opposition-held areas in 2013. Damascus and Moscow both suggested that the March attack in Khan al-Assal was a false flag operation by the opposition-aligned militias, which blamed the government in turn.
When UN investigators arrived on the ground to investigate the incident, their visit coincided with an even larger-scale sarin attack in Ghouta on 21 August, which reportedly led to hundreds of casualties. The United States was quick to accuse the Syrian government and was on the brink of a military intervention, averted only when Damascus agreed to surrender all of its chemical weapons.
Bashar al-Assad points out that the timing of the Ghouta attack made no sense to him: "The funny thing about that date is that it is the same date when the first delegation, the international delegation that came to Syria to investigate the incident arrived in Damascus, which is only few kilometres from this place."
"And logically, the Syrian army, if we suppose that it has chemical weapons, it wants to use it, it would not use it on that day, this is first. Second, they talked about two hundred civilians killed. If you use chemical weapons, you may kill tens of thousands in such area where people are living very close to each other. I mean, it's a crowded area."
He calls those incidents and the West's assessment of them "a narrative that was the pretext to attack Syria."
"They did not offer any tangible evidence to prove that there was such an attack, and there were many reports that have refuted that report or those allegations," he maintains. "So, it was only allegation; never, never had the Syrian army used chemical weapons before we handed over all arsenals to the international committee."
A similarly suspicious attack on Khan Sheikhoun, Idlib in April 2017 led the United States, based on unconfirmed claims by the opposition, to bomb a Syrian airbase without a UN mandate.
A conflict between factions of Syrian rebels saw the rise of extremist Islamist groups in 2014; Al-Nusra Front, and offshoot of Al-Qaeda, and Daesh*, aka ISIS, managed to seize large swathes of the country and sparked massive concerns over the regional security.
The United States, along with a few partners, formed a coalition in Syria – without a mandate from anyone whatsoever – while al-Assad invited Russia to intervene on behalf of Damascus.
On the US' role in terrorist insurgence
The president reiterates a widespread assumption that those terror groups emerged as a direct consequence of the CIA arming the mujahedeen in Afghanistan in the 1980s as a counterbalance to the Soviet Union.
He says of the American policy: "They invaded Afghanistan, they got nothing. They invaded Iraq, they got nothing, and they started to invade other countries but in different ways.
"The problem with the Unites States now is that they fight a survival war from their point of view because they are losing their hegemony.
"Al-Qaeda is a proxy against the Syrian government, against the Russian government and the Iranian government. That's why they've been using this, but you have evidence. How did ISIS rise suddenly in 2014?! Out of nowhere!.. In Iraq and Syria at the same time, with American armaments?!.. How could they smuggle millions of barrels of oil to Turkey under the supervision of the American aircraft, how? Because the Americans wanted to use them against the Syrian army."
"Don't forget that there is a war between the United States and the rest of the world. Now, we're talking about tectonic shifting and earthquakes.
"So, you have rising powers like Russia, China and India and other countries. The United States does not accept any partner in leading the world, even UK, France, even other big countries, I wouldn't call them great powers because this is another meaning, they are not great anymore. They don't accept partners. That's why they are fighting now. So, the war in Syria is a microcosm of World War 3, let's say, but without armaments; through proxies."
On the 'looting' of Syria's oil
During the war, terrorists have captured large swathes of oil-rich territories in northeast Syria; they have since been ousted from there by US-backed Kurdish militias which apparently continue extracting and smuggling out Syria's oil.
US President Donald Trump has made it clear in recent weeks that "securing" Syria's oil (i.e. keeping it in the hands of Kurds and away from the Damascus government) is his major priority in Syria. Moscow has recently exposed Washington's efforts to keep the oil fields under its military control, describing them as "banditry."
"Since ISIS started smuggling Syrian oil and looting Syrian oil in 2014, they had two partners: Erdogan and his coterie, and the Americans, whether the CIA or others," al-Assad notes. "So, what Trump did is just announce the truth; he is not talking about something new. Even when some of the Kurds started looting the Syrian oil, the Americans were their partners. So, it's about money, and it's about the oil, and that's what Trump said recently."
"The Americans always try to loot other countries in different ways regarding not only their oil or money, or financial resources. They loot their rights, their political rights, every other right. That's their historical role at least after World War 2."
On Turkey's invasion
Fighting is still going on in some parts of the country, particularly in the rebel-held north-west province of Idlib and in the north-east, where Turkey recently launched an offensive against Kurdish fighters who it designates as terrorists.
It drove the Syrian Democratic Forces – a Kurdish-led alliance of militias that includes Arab groups – to seek protection from Damascus, whose forces have moved into the areas vacated by American troops and Kurds.
Al-Assad views the Turkish encroachment as a violation of Syria's sovereignty but refuses to lay the blame on the Turks altogether.
"The Turkish people are our neighbours, and we have a common history, and we cannot make them the enemy," he says. "The enemy is Erdogan and his policy and his coteries. So, being against those [terrorist] groups in Turkey and in Syria does not mean that we see eye to eye in another aspect, especially after he invaded Syria, publicly and formally."
On the Kurdish deal
Al-Assad, now probably in a much stronger military position than ever in the past nine years, has ruled out a power-sharing agreement with Kurds. He says the deal with the SDF is intended for the Syrian government to restore "full sovereignty" over the previously Kurdish-held territories and pull the Kurds from the Turkey border in order to "remove the pretext for the Turks to invade Syria."
He adds he has also invited Kurds to join the government forces; some heeded the call and some did not.
A major issue appears to be with the Democratic Union Party (PYD), which has formed the militarised People's Protection Units (YPG) and is a member of an umbrella of Kurdish political groups that also includes the Kurdistan Workers' Party – an organisation responsible for a decades-long insurgency in Turkey and outlawed by Ankara as a terror group.
Al-Assad argues that the majority of Kurds have "a good relationship with the government, and the majority of Kurds supports the government, but this part which is called the PYD is the one which has been supported by the Americans publicly, their armament, their money, they smuggled oil together."
He claims that the PYD's policy in the last few years was "to invite the Americans to stay, to be angry when America wants to leave and to say: we do not want to join the Syrian Army recently." He did not expand on the opportunities for a compromise with this group.
On attacks by Israel
Tel Aviv, which is at loggerheads with Damascus over the Golan Heights, has on many occasions bombed targets in Syria throughout the war that it believes are signs of Iran's military presence in the country.
Asked if Israel provides a direct support to terrorists, al-Assad says: "Every time the Syrian army advanced against those Al-Nusra terrorists in the south, Israel used to bombard our troops, and whenever we advance somewhere else in Syria, their airplanes started committing air strikes against our army."
In his opinion, this indicates that there was a "correlation" between the operations of Israel's army and Syria-based terrorists.
On Iranian tanker arrest
Al-Assad took a back seat over the summer when headlines from the Middle East were mostly dominated by Iran's stand-off with the US and the UK.
Syria was indirectly implicated in a spat between Tehran and London over a tanker seized by the Royal Marines off Gibraltar on suspicion of shipping Iranian oil to Syria in violation of EU sanctions.
The president strikes a tone similar to that of his allies in Iran, calling Britain's actions an act of "piracy." He suggested that the UK "wanted to affect the people in Syria" in "the last-ditch attempt" to turn them against his government.
On the rise and fall of al-Baghdadi
In one of the latest positive pieces of news for the anti-terror efforts in Syria, Daesh chief Abu Bakr al-Baghdadi was reportedly killed in a night-time aid by US commandos.
The self-proclaimed 'caliph' – the architect behind atrocious terror attacks and brutal executions – had spent 10 months in an American prison in Iraq after his arrest for participation in the anti-US insurgency in 2004.
"He was prepared by the Americans to play that role and we don't believe this recent story of killing him," al-Assad says. "Maybe he is killed, but it's not about what they've mentioned. The whole story was about whitewashing the American hand from being hand in a glove with the terrorists during the last, not only few years, but during the last decades.
"When Saddam Hussein was captured, they showed him. When he was executed, they showed the event of the execution. When his children were killed, they showed their bodies. The same with al-Gaddafi. Why didn't they show us the body of Bin Laden? Why didn't they show us the body of Al-Baghdadi?
"Just a fake story about being against terrorists and this very sophisticated operation. Maybe he has been killed because he has expired as a person [and] they needed somebody else. And maybe they wanted to change the whole name of ISIS to another name to bring ISIS as a moderate organisation to be used again in the market against the Syrian government."
On what's next in Idlib
The province of Idlib, mostly controlled by the jihadist group Hayat Tahrir al-Sham, remains the last major stronghold of anti-government forces.
According to al-Assad, it won't take long to liberate Idlib but the plan now is to give a chance to the civilians to leave the area before the final showdown. "Our interest lies in killing the terrorists in order to protect the civilians, not leaving those innocent civilians under the supervision of the terrorists," he explains.
On rebuilding Syria
Cornered by Syrian troops and Russian airstrikes, the Idlib terrorists are posed to surrender sooner or later. And however preoccupied President al-Assad may be with the restive province, a transition from war to peace will be needed next.
That transition is complicated by international sanctions, but al-Assad is adamant that Syria will be able to overcome it – with a little help from its friends.
"We have the human resources enough to build our country," the president reassures, "so I would not worry about this embargo, but definitely, the friendly countries like China, Russia and Iran, will have priority in this rebuilding."
When asked whether the EU member states would be allowed to participate, he answeres flatly: "Every country which stood against Syria will not have a chance to be part of this reconstruction."
What about Britain?
"Definitely not."
*Daesh is a terror group banned by Russia, the US, and numerous other states.
© Sputnik
9. 12-11-2019
Ukrainian Forces, Separatists Complete Pullback From Frontline Area
Kyiv and Russia-backed separatists say they have completed a pullback of troops and weapons from a frontline area in eastern Ukraine.
10. 11-11-2019
IDF Massing Ground Forces on Gaza Border to Thwart Terrorist Infiltrations
12-11-2019
Shaky Ceasefire: Israel, Islamic Jihad Agree to Truce, But Rockets Continue
13-11-2019
Unity Back in Play: Netanyahu, Gantz May be Closer to Agreement Than Thought
 14-11-2019
Israel's Defense Minister: New Ground Rules – 'Complete IDF Freedom of Action'
Israel's remarkable precision missile shot Islamic Jihad leader through window
According to reports, the IDF missile that killed Islamic Jihad leader Baha Abu Al Ata and his wife entered through the window of the small room where he was hiding. Even the neighbors weren't hurt. That accuracy is thanks to Israel's advanced missile technology.
11. 
UN discovers 'secret atomic warehouse' in Iran that Israel exposed last year
Netanyahu exposes Iran's lies at press conference in Tel Aviv, Apr. 30, 2018. (Flash90/Miriam Alster)
The United Nations' nuclear watchdog says uranium of a man-made origin has been discovered "at a location in Iran not declared to the agency."
By World Israel News and AP
The United Nations' nuclear watchdog says uranium of a man-made origin has been discovered "at a location in Iran not declared to the agency."
The revelation from the International Atomic Energy Agency (IAEA) is the first time it has acknowledged in a report that allegations made by the U.S. and Israel against Iran are true.
The IAEA did not identify the site in the confidential quarterly report distributed to member states and seen by The Associated Press on Monday.
However, Israel and the U.S. say the site was on the outskirts of Tehran, a location previously described by Israeli Prime Minister Benjamin Netanyahu as a "secret atomic warehouse."
Israel has alleged that material at the site comes from an Iranian military program involving work on nuclear weapons. Iran denies pursuing nuclear weapons and says its program is peaceful, contradicting evidence spirited out of Tehran during an Israeli mission to a secret location deep in Iran.
The IAEA confirmed that Iran is now enriching uranium at its underground Fordo facility, a move prohibited by 2015 nuclear deal.
Iran invited inspectors from the International Atomic Energy Agency to Fordo to see its work.
The nuclear deal had called for Fordo to become a research center. It is now home to more than 1,000 centrifuges.
According to a confidential quarterly report distributed to member states, the IAEA said Iran's stockpile of low-enriched uranium still exceeds the amount allowed by the Joint Comprehensive Plan of Action, or JCPOA.
It also said Iran continues to enrich uranium up to 4.5%, above the 3.67% allowed.
The agency says as of Nov. 3, Iran's stockpile of low-enriched uranium was 372.3 kilograms (820.78 pounds) compared to 241.6 kilograms reported on Aug. 19, and past the 202.8 kilogram limit.
Since the U.S. pulled out of the Iran nuclear pact last year and imposed sanctions, Iran has been slowly violating its provisions to pressure other nations to provide more incentives.
In addition to Iran's illegal nuclear program, the Islamic Republic funds and trains terror militias throughout the region, which engage in proxy wars and skirmishes with host nations.
Iranian proxies include Hamas and Islamic Jihad in the Gaza Strip, Hezbollah in Lebanon, and the Houthis in Yemen. In addition to terrorism, these proxies also engage in narcotics trafficking, money laundering, and other criminal enterprises.
The United States consistently ranks Iran as the world's top state sponsor of terror.
12. 12-11-2019
Netanyahu Marks 25th Anniversary of Jordan Peace Treaty Despite Recent Crises
Nikki Haley: US Should Always Back Its Kurdish Allies
13. 
Netanyahu on killing of terror chief:

'He who strikes at us, we will strike at him'
By World Israel News Staff Prime Minister Benjamin Netanyahu says that Islamic Jihad leader Baha Abu Al Ata, killed by Israel in a targeted air strike in the Gaza Strip early Tuesday morning, was a central terror figure, responsible for the launching of  "hundreds of rockets" into Israel, and a "ticking time-bomb" whose current plans to attack again made it necessary for Israel to kill him first.

"He who strikes at us, we will strike at him," Netanyahu vowed, at a joint appearance with the IDF chief of staff and Shin Bet security agency chief.

The premier said that the Israeli defense establishment had again proved its ability to extend its "long arm" and carry out "precision" attacks wherever necessary.

He said that the decision to kill the Islamic Jihad terror mastermind had been approved unanimously by the Israeli Security Cabinet.

The IDF and Shin Bet set the right time, said the prime minister, at which point "I took their joint recommendation and approved the operation."

The ongoing battle against terror, said Netanyahu, would require time and perseverance, and he called on the Israeli public to adhere to the orders of the IDF Home Front Command regarding future rocket attacks from Gaza.

IDF Chief of Staff Lt. Gen. Aviv Kochavi told the media briefing, aired live on Israeli TV and radio, that the military is "not interested in an escalation but is prepared for an escalation."

Kochavi referred to Abu Al Ata as a "senior commander"  responsible for "most of the attacks," including recent air barrages on Israel.

The Islamic Jihad commander "destabilized Israeli security" and "was currently planning additional attacks," which gave him the classification of a "ticking timebomb," said the Israeli army chief.

Shin Bet director Nadav Argaman said that the strike against Abu Al Ata had taken place at just the right time, an apparent reference to an earlier Israeli media report that the Islamic Jihad terror leader had purposely been surrounding himself with many civilians to exploit Israel's hesitancy to strike at civilian targets, but that Israeli intelligence had gained information that he would be virtually alone early Tuesday, and therefore it was determined that it was the time to strike.

14. 
Hillary Clinton Criticizes British Government For Delaying Release Of Russia Report
November 12, 2019
Hillary Clinton has called the British government's decision not to publish a parliamentary report on Russian influence in the country's politics "inexplicable and shameful."
Clinton, the unsuccessful U.S. presidential candidate in 2016, on November 12 said the public needs to know the findings of Parliament's Intelligence and Security Committee before voters go to the polls for the British general elections on December 12.
Clinton's comments were published as Britain's opposition Labour Party said it had been hit by two cyberattacks.
In her interview, Clinton said she was "dumbfounded" that the British government won't release the parliamentary report on Russia "because every person who votes in this country deserves to see that report before your election happens."
"There is no doubt…that Russia in particular is determined to try to shape the politics of Western democracies, not to our benefit but to theirs."
The report has been cleared for release by the security services, but Prime Minister Boris Johnson's office has not given approval for it to be made public.
The British government has said it needs more time to review the report for national security implications before it is released.
Critics claim the government is withholding the report until after the election because it is embarrassing to Johnson's Conservative Party, which is seeking to win a parliamentary majority to push through Johnson's Brexit plan to take Britain out of the European Union.
A report released in April by U.S. Special Counsel Robert Mueller corroborated intelligence conclusions that Russia meddled in the 2016 U.S. election campaign to help Republican Donald Trump and hurt Democrat Clinton through a variety of methods, including the use of social media.
Moscow has denied it interfered in the U.S. election, and Trump has denied he colluded with Russian sources to meddle in the process.
Meanwhile, Britain's Labour Party early on November 12 said its online platforms were hit by a "sophisticated and large-scale" cyberattack that failed to breach its security systems.
Then, hours later, the party's website and other online services came under a second distributed denial-of-service (DDoS) attack, a technique used to take down websites by overwhelming them with traffic.
The BBC quoted sources as saying the November 11 assault was not linked to a state, after a Labour source said that attacks came from computers in Russia and Brazil.
Based on reporting by the BBC, AP, and Reuters
Source: https://www.rferl.org/a/hillary-clinton-criticizes -british-government-for-delaying-release- of-russia-report/30266814.html
Copyright (c) 2019. RFE/RL, Inc. Reprinted with the permission of Radio Free Europe/Radio Liberty, 1201 Connecticut Ave., N.W. Washington DC 20036.
15. 
INSIDE THE OVAL
Trump lavishes Erdogan with praise at White House
EVAN VUCCI/AP
Turkish President Recep Tayyip Erdogan received a warm welcome from President Donald Trump at the White House yesterday. Trump said he was a "big fan" of Erdogan and said their meeting was "wonderful" and "productive."
Daylight? Despite the friendly tone, neither leader offered specifics on overcoming the major disagreements between the countries in recent weeks, including Turkey's purchase of the Russian S-400 missile defense system and its incursion into northern Syria. Trump claimed yesterday that Erdogan has a "great relationship" with the Kurds, and appeared to side with the Turkish president over criticism from French President Emmanuel Macron.
Media matters: During the White House press conference Wednesday, Trump urged Erdogan to call on "a friendly person from Turkey, please. Friendly. Only friendly reporters — we like to see. There aren't too many of them around." Trump himself called on One America News Network (OAN) and Fox News.
How It Played: The New York Times editorial board said the meeting yesterday showcased Trump courting yet "another tyrant" and his "weakness for ruthless authoritarians." The Hill called the meeting "chummy," while Haaretz castigated "Trump's total capitulation" to Erdogan.
Congressional meet: Trump invited five Republican senators — Lindsey Graham (R-SC), Ted Cruz (R-TX), Jim Risch (R-ID), Joni Ernst (R-IA) and Rick Scott (R-FL) to an unusual sit-down with Erdogan to discuss U.S. concerns over Turkey's recent military actions.  Graham said the meeting "was frank, candid, and I hope, over time, will prove to be productive." Axios reports that the meeting "took a dark turn" when Erdogan took out an iPad and played for the senators a propaganda video that portrayed the Kurds as terrorists.
A reversal: Following the meeting, Graham blocked a resolution that would have recognized the Armenian genocide, saying that the legislative body shouldn't "sugarcoat history or try to rewrite it."
Sen. Bob Menendez (D-NJ) called the meeting "a mistake, plain and simple," during a speech on the Senate floor yesterday. Menendez listed 10 questions he hoped Trump would ask Erdogan. Among them: "Will President Trump call out Turkey's relationship with Hamas, the Palestinian organization that continues to terrorize Israel on a daily basis?"
16. ΚΑΤΑΛΑΒΑΝ ΤΟ ΛΑΘΟΣ ΤΟΥΣ; 
2020 hopefuls express support for Israel amid rocket barrage
CNN/NYTIMES
A fragile ceasefire deal was reached in the early hours of Thursday between Israel and Palestinian Islamic Jihad, capping off 48 hours of intensive fighting. As rockets rained down on Israel, most 2020 Democratic candidates expressed support for Israel, while others remained silent.
Quiet skies? Israel said Thursday that it "achieved its objectives" in the operation, while PIJ said it succeeded in getting Israel to agree to halt targeted killings of its operatives. While several rockets were fired after the ceasefire went into effect Thursday morning, the skies were quiet as the day continued — though schools remained closed in many communities near Gaza. More than 400 rockets were fired at Israel from Gaza during the escalation, and 34 Palestinians were killed in Israeli airstrikes — at least 25 of whom were active terrorist operatives.
Right to defend: On Wednesday, South Bend Mayor Pete Buttigieg, Montana Governor Steve Bullock, Sens. Michael Bennet (D-CO), Kamala Harris (D-CA) and Amy Klobuchar (D-MN) joined former Vice President Joe Biden in denouncing rocket attacks from Gaza and reaffirming their support for Israel's right to defend itself.
A spokesperson for Buttigieg tells JI: "The security of our ally Israel is essential and Pete felt it was important to condemn the indiscriminate firing of rockets and targeting of civilians. All Israelis and Palestinians should have the freedom to go about their daily lives without fear. Pete knows the only viable way forward to achieve peace is a two-state solution that achieves Palestinian aspirations and meets Israel's security needs."
Not their issue: The remaining candidates, including Sens. Bernie Sanders (I-VT) and Elizabeth Warren (D-MA), did not issue a statement on this week's escalation, but have taken to social media to address a range of other issues.
On the Hill: Israeli Ambassador to the U.S. Ron Dermer was on Capitol Hill Wednesday for meetings with lawmakers. Rep. Mark Green (R-TN) posted a photo of himself and Dermer holding up the Israeli and American flags to express solidarity with the Jewish state under attack.
17. 
Trump's patience with Iran 'won't last forever,' warns top aide
President Donald Trump (AP/Manuel Balce Ceneta)
The U.S. official made his remarks as  prominent member of Iran's powerful Guardian Council told AP that Tehran should stop honoring all terms of the collapsing 2015 nuclear deal

.
By World Israel News Staff and AP
"Patience toward Iran won't last forever," says U.S. Assistant Secretary of Near Eastern Affairs David Schenker, quoted by the Israel Hayom daily.
The aide to Secretary of State Mike Pompeo is currently in Israel and made his comments on Wednesday in a briefing with Israeli journalists, according to the newspaper.
"[President Donald] Trump is doing everything he can to avoid a military confrontation with Iran," Schenker said.
Meanwhile, a prominent member of Iran's powerful Guardian Council has told The Associated Press that the Islamic Republic should stop honoring all terms of the collapsing 2015 nuclear deal with world powers amid tensions with the United States.
The comments by Abbas Ali Kadkhodaei show an increasing willingness among Iran's hard-liners to use the country's atomic program to pressure Western powers.
Nonproliferation experts are already concerned that steps Tehran has taken over the past months away from the accord narrow the estimated year it would need to build a nuclear bomb if it chose to pursue one.
Completely abandoning the deal as Kadkhodaei suggests could lead to an immediate confrontation. Israel, which has bombed Iraq and Syria in the past to stop their atomic programs, repeatedly has warned it won't allow Iran to build a nuclear weapon.
"I think those who disrupted the game should be punished since they damaged other parties' interests," Kadkhodaei said in an interview with the AP in Tehran.
Kadkhodaei serves on the 12-member Guardian Council, a panel of six clerics appointed by Supreme Leader Ayatollah Ali Khamenei and six jurists nominated by Iran's hard-line judiciary.
According to Schenker, Iran is expressing its "frustrations under the heavy pressure, but President Trump has practiced strategic patience and has avoided using military force. But how long will this patience last?"
Trump withdrew from the nuclear agreement in May 2018, saying the deal didn't go far enough to stop Iran's ballistic missile program and what he described as Tehran's malign influence across the wider Mideast.
Israel Hayom says that Schenker's comments fall in line with recent statements by a U.S. official with ties to the administration, who had been cited by the daily as warning that there was a significant possibility that the U.S. would attack Iran before the American presidential election is held in exactly a year.
18. 
PM Benjamin Netanyahu and IDF Chief of Staff Lt.-Gen. Aviv Kochavi. (Amos Ben-Gershom/GPO)
'

Israel Will Strike Islamic Jihad With No Mercy,' Vows Netanyahu
Nov 13, 2019
By United with Israel StaffAfter Islamic Jihad sent approximately 360 rockets from Gaza into Israel over a two-day span, Israeli Prime Minister Benjamin Netanyahu sent a blunt message to the Palestinian terror group.

According to a release by the PM's media adviser, Netanyahu said that the Israel Defense Forces (IDF) will continue "to strike Islamic Jihad after having targeted its senior commander in the Gaza Strip. He was responsible for most of the terrorist attacks originating in the Gaza Strip in the past year and he had been planning to carry out additional attacks in the days to come."

Netanyahu's comments referred to Israel's targeted killing of Palestinian Islamic Jihad (PIJ) terror chief Baha Abu al-Ata early Tuesday.

The PM commended that the Israel Securities Authority (ISA), IDF Intelligence, the Air Force and IDF Southern Command for the "successful operation," which is "creating a new standard for targeting murderers and terrorists in the world."

He also praised the soldiers manning the Iron Dome anti-missile defense system for successfully intercepting over 90 percent of the terrorists' rockets. "This is exceptional work by our soldiers and commanders. I salute you," he said.

"In the last 24 hours, we have destroyed important Islamic Jihad targets," Netanyahu noted. "We targeted terrorist cells that planned to launch rockets at the territory of the State of Israel, several of which were caught in the act."

The PM emphasized that Israel does not want an escalation in the region. However, it "would respond to every attack against us, and respond very sharply."

He then warned Islamic Jihad to "understand this right now, instead of when it will be too late."

Netanyahu said that he "believe[s] that Islamic Jihad is starting to internalize this message. They understand that we will continue to strike them without mercy. They understand that Israel is very strong and that our will is very great.

"We are determined to fight to defend our country and if they think that these barrages or these strikes will weaken us or lessen our determination, they are mistaken," Netanyahu continued. "Therefore, they have but one choice – to stop these attacks or take more and more blows. The choice is theirs."

The PM then told the citizens of Israel that stopping its enemies takes time. He also urged residents of the Holy Land to follow the directives of the Home Front Command in order to avoid injury or worse.

"Together we will continue to do everything that needs to be done to defend the security of the State of Israel and its citizens," he said. "Together we will be victorious."

19. ΠΡΟΣΟΧΗ: 

US Diplomat: Trump Took Direct Interest in Whether Ukraine Would Open Biden Probe

20. 
Trump, Erdogan Discuss Turkey's Purchase of Russian Missile Defense System
By Steve Herman November 13, 2019
There was no indication of any breakthrough following talks Wednesday between the leaders of Turkey and United States at a time when their relationship is at a low ebb.
Donald Trump and Recip Tayyip Erdogan described their discussions at the White House as productive and sincere.
"Turkey's acquisition of sophisticated Russian military weapons, such as the S-400, creates some very serious challenges for us," Trump acknowledged at a joint news conference, standing alongside Erdogan.
"Hopefully, we'll be able to resolve that situation," he added.
Purchase violates US act
The Turkish purchase of the S-400 missile defense system from Moscow violates the Countering America's Adversaries Through Sanctions Act, which prohibits major purchases of Russian military hardware.
That also prompted the United States to eject its fellow NATO ally from the F-35 Joint Strike Fighter program.
Referring to the S-400 and F-35 issues, Erdogan said, "We can only surmount the hurdles that we experience through dialogue."
The Turkish leader also suggested that his military could purchase the American Patriot missile defense system if the price was right.
Officials of both countries said additional high-level discussions were planned to try to resolve the critical matter.
Russian aircraft
Erdogan recently discussed with Russian President Vladimir Putin buying Su-57 and Su-35 fighter jets from Moscow if he was not able to get the American aircraft, according to media reports.
Such a move could endanger Turkey's membership in the U.S.-led NATO defense alliance.
Trump, at Wednesday's news conference, made no reference to that, hailing Turkey as a great NATO partner.
Earlier this week, a bipartisan group of congressmen sent Trump a letter requesting that he cancel his meeting with the Turkish president because of Erdogan's "disastrous" actions in Syria and purchase of the S-400 system.
"Given this situation, we believe that now is a particularly inappropriate time for President Erdogan to visit the United States," the lawmakers wrote.
'Shameful'
Just before Erdogan arrived at the White House, House Majority Leader Steny Hoyer of Maryland called it "shameful" for Trump to host Erdogan, accusing the U.S. president of again "turning a blind eye to the actions of foreign leaders who have amassed power and seek to rule as autocrats, subverting democracy in their countries and exploiting divisions and ethnic conflicts to promote their own legitimacy."
That sentiment was echoed by Nancy Soderberg, a former deputy national security adviser and adviser to the nonpartisan Foreign Policy for America organization.
"Instead, we should suspend Turkey from NATO for engaging in ethnic cleansing and other atrocities in Syria, prompting more than 180,000 civilians to flee. We should be condemning, not feting, the dictatorial Erdogan, who is also targeting political opponents, minorities and NGOs at home," Soderberg said.
'Trump was right'
Foreign policy analyst Dario Christiani, IAI/GMF fellow at the German Marshall Fund of the United States, said, however, "Trump was right in meeting Erdogan."
Christiani told VOA that despite Erdogan's growing more and authoritarian and nationalistic, "Turkey remains a major NATO ally and a fundamental country for the geopolitical balances in many areas of the world. As such, talking to Turkey remains crucial, although the pressure on democracy and human rights should also remain significant."
Five Republican senators joined Trump and Erdogan in the Oval Office Wednesday afternoon.
"The purpose of this meeting is to have an American civics lesson with our Turkish friends. And there's a pony in there somewhere if we can find it," Senator Lindsey Graham of South Carolina told reporters (referencing a punch line from a Ronald Reagan joke about an optimistic farm boy searching in a pile of manure).
"And I think we will," Trump responded.
Treatment of Kurds
Senator Ted Cruz of Texas said that in addition to Turkey's purchase of the S-400 system, American lawmakers were also concerned about Erdogan's treatment of the Kurds, elements of whom the Turkish government considers terrorists.
Some of the Kurdish armed groups are considered allies of the United States in the fight against the Islamic State group inside Syria.
In an interview with VOA's Kurdish service, the spokesman for the Kurdish-led Syrian Defense Forces, Mustafa Bali, called for the United States not to sacrifice, for its economic interests, the Kurds, Christians, and other ethnic and religious groups inside Syrian territory.
"President Trump should fulfill his moral obligations and prevent the ethnic cleansing and demographic engineering that [has been] carried out by Erdogan since his forces started the occupation in Syria," Bali said, alleging Turkey has been violating the cease-fire and expands the territory outside the so-called "safe zone."
Erdogan's view
Erdogan, at the news conference, blamed Kurdish terrorists for continuing to kill Turkish soldiers and civilians. He also said he returned an October 9 letter Trump had sent him, in which the U.S. president had asked the Turkish leader not to be "a tough guy" and "a fool" by launching a military offensive in Syria.
The discussions between Trump and Erdogan were held amid the first day of public testimony in the impeachment inquiry the House is conducting against the U.S. president.
At the news conference, Trump said, "I haven't watched for one minute," calling the process "a sham that shouldn't be allowed."
21.
ABD Savunma Bakanlığı'ndan son dakika F-35 açıklaması

!
ABD Savunma Bakanlığı tarafından F-35'ler ilgili beklenmedik bir açıklama geldi. Programının kritik bir parçası olan Otonom Lojistik Bilgileri Sistemi'nin savaş aracının ihtiyaçlarını karşılayamadığı belirtildi. Yapılan açıklamada, acilen değişikliğe gidilmesi gerektiği vurgulandı. İşte detaylar

…
14.11.2019 
ABD
 Savunma Bakanlığı tarafından F-35 programının kritik bir parçası olan Otonom Lojistik Bilgileri Sistemi'nin
 (Autonomic Logistics Information System ALIS), 
savaş aracının ihtiyaçlarını karşılayamadığı belirtilerek,
 "ALIS'te görülen sorunları çözebiliriz ve çözmeliyiz." d
enildi.
Buna göre sistemde değişikliğe gidilebileceği ifade edildi.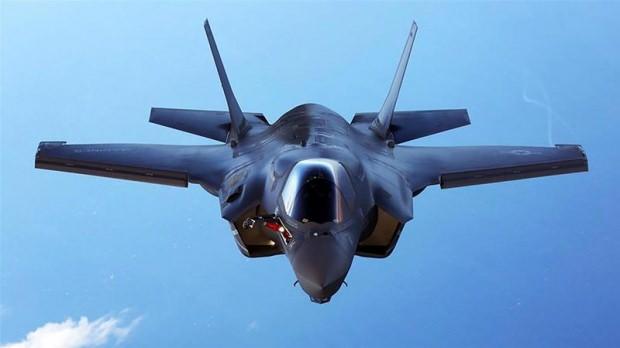 BİLGİ İŞİLEMİN BEL KEMİĞİ
Bakanlığın resmi internet sitesinde yer alan açıklamada, F-35 üreticilerinin ALIS'i F-35 sisteminin 'bilgi işlem belkemiği' olarak tanımladığı ve ALIS'in hava aracının idamesi, bakımı, planlaması ve desteği kapsamında kullanıldığı vurgulandu. Örnek olarak, hem operatörler, hem de bakımcıların ALIS'i iş siparişleri ve otomatik parça siparişinde kullanabildiği söylenirken, F-35 sisteminde, araç yere indikten sonra sisteme ALIS'in yüklenmesini sağlayan geniş bir sensör yelpazesi bulunduğu belirtildi. Bu sistemin aracın nasıl performans gösterdiğini analiz edebildiği, eskiyen parçaları belirleyebildiği ve bunların siparişini verebildiği belirtildi.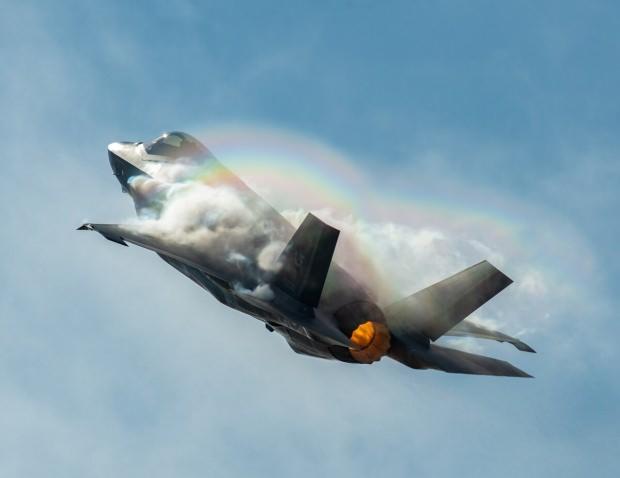 'NE YAZIK Kİ…'
ABD Savunma Bakanlığı satın alım ve sürdürülebilirlik müsteşarı Ellen M. Lord, Perşembe günü konuyla ilgili ABD Silahlı Hizmetler Komitesi'nin iki alt komitesine ait ortak basın toplantısında şunları söyledi:
"Ne yazık ki şu an gördüğümüz üzere ALIS, savaş aracının ihtiyaçlarını karşılayamıyor. ALIS'te görülen sorunları çözebiliriz ve çözmeliyiz."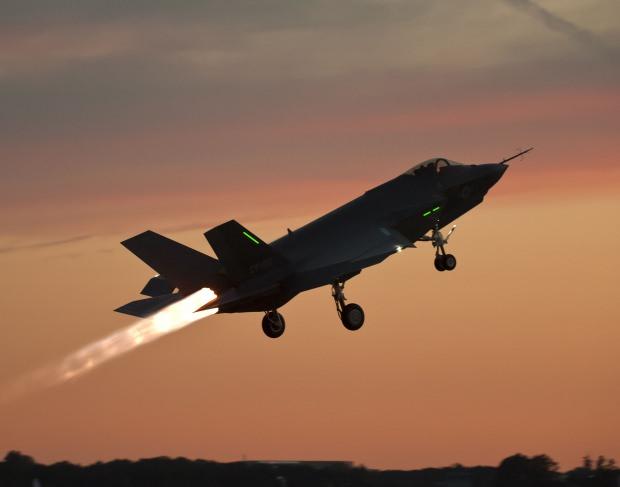 Savunma Bakanlığı'nın ALIS sorumluluklarını belirli bir süre zarfında tamamlamaları için belirli kişilere verdiğini belirten Lord, şöyle devam etti:
"Şu an yaptığımız şey, ödenen vergilerin doğru kullanılması için ve aracın ihtiyaçlarının karşılanması için yeniden inşa etmek ve bunun hangi kapasitede uygulanabileceğine yönelik detaylı bir plan üzerinde çalışıyoruz."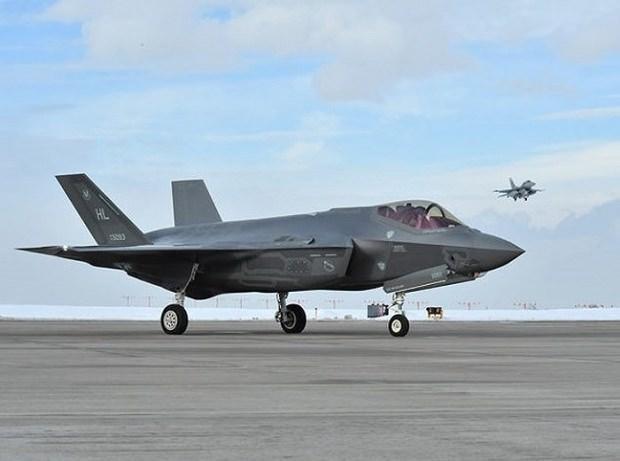 Lord'un yanında ABD Hava Kuvvetleri Korgenerali Eric Fick de mevcut ALIS sisteminin 3.1.1.1 versiyonuna sahip olduğunu, fakat 3.5 versiyonu üzerinde çalışıldığını vurguladı. Fick, söz konusu gelişmenin "kullanıcılara daha iyi bir sistem sunulması için temel işlevselliğe 300 sabitleme tamiri" içerdiğini belirtti.
22.

Erdoğan son kararını resmen açıkladı: Konuyu NATO'ya taşıyacağım
Cumhurbaşkanı Recep Tayyip Erdoğan,

"Güvenli Bölge"

ile alakalı son dakika yaptığı açıklamada,

konuyu NATO Toplantısına taşıyacağını söyleyerek

, "NATO ülkelerinin tavrını göreceğiz. Olumlu yaklaşım alırsak ilk etapta kuzeyde bir barış koridoruyla ilgili adım atabiliriz" dedi. Erdoğan, Trump'ın "Bunları vatandaş olarak alamaz mısınız?" sorusuna da cevap verdi.
23. 
Ara bölgede kalan terörist ile ilgili sürpriz gelişme!
İçişleri Bakanlığı: "ABD'nin taahhüdü üzerine, ara bölgede kalan yabancı terörist ABD'ye gönderilmesi için gerekli işlemler başlatıldı

."

24. 
Trump-Erdoğan görüşmesi sonrası Erdoğan'a ağır hakaret: Despot-Zorba
Cumhurbaşkanı Recep Tayyip Erdoğan'ın Beyaz Saray'da ABD Başkanı Donald Trump ile yaptığı görüşme ABD, Avrupa ve Arap basınında geniş yer buldu. Özellikle Amerikan basını, Trump'ın Erdoğan karşısında "etkisiz" kaldığına vurgu yaparken, İngiliz haber ajansı Reuters, görüşmeden çözüm çıkmadığını savundu. NYT'deki bir yazıda ise Erdoğan için hakaretvari "despot-zorba" ifadesi kullanıldı

.

25.
MSB'den Papaz Bedoyan'a yönelik saldırıya kınama
Milli Savunma Bakanlığı, Ermeni Katolik Kilisesi Papazı Hovsep Bedoyan ve babasının katledildiği terör saldırısını kınadı

.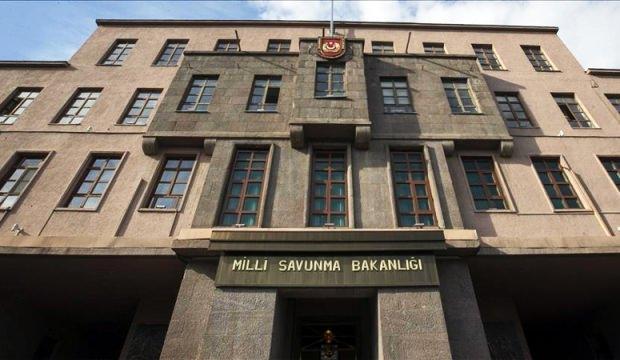 Milli Savunma Bakanlığının Twitter hesabındaki paylaşımda, şu ifadelere yer verildi:
"Ermeni Katolik Kilisesi Papazı Sayın Hovsep Bedoyan ve babasının, menfur bir terör saldırısı sonucu katledildiğini büyük üzüntüyle öğrendik. Bölgeye barış gelmesini engellemeyi amaçlayan bu alçak terör saldırısını en şiddetli şekilde kınıyoruz."
KAYNAK: AA
26. 
Egemen Bağış, Prag büyükelçiliği görevine başladı
Eski Avrupa Birliği (AB) Bakanı Egemen Bağış, Türkiye'nin Prag Büyükelçisi olarak görevine başladı. Bağış, ilk olarak Çekya'nın Pardubice kentindeki Türk Şehitliği'ni ziyaret etti

.

27. 
Putin duyurdu: Türkiye ile anlaştık
Rusya Devlet Başkanı Vladimir Putin, Suriye konusunda Cumhurbaşkanı Recep Tayyip Erdoğan ile yakın temas içinde olduğunu belirterek, "Eğer bir kaygısı varsa acil bir şekilde tepki vermeye hazırız" dedi

.
28. 
Cumhurbaşkanı Erdoğan'dan Kıbrıs tepkisi
Cumhurbaşkanı Erdoğan, 15 Kasım Kuzey Kıbrıs Türk Cumhuriyeti'nin (KKTC) 36. kuruluş yıl dönümü dolayısıyla yayımladığı mesajında "Adada adil kalıcı ve sürdürebilir bir siyasi çözüme ulaşılabilmesi için sergilediği çabalar maalesef Kıbrıs'ın güneyinde karşılık bulmamıştır"dedi

.
Cumhurbaşkanı Recep Tayyip Erdoğan, 15 Kasım Kuzey Kıbrıs Türk Cumhuriyeti'nin (KKTC) 36. kuruluş yıl dönümü dolayısıyla mesaj yayımladı.
Erdoğan mesajında KKTC'nin bağımsızlığı için can veren aziz şehitleri rahmetle yad etti, kurucu Cumhurbaşkanı merhum Rauf Denktaş başta olmak üzere, 36 yıldır Kuzey Kıbrıs Türk Cumhuriyeti'nin gelişmesinde, kalkınmasında, bugünlere ulaşmasında emeği geçenleri şükranla andı.
Bugün Kıbrıs Türkü'nün üzerinde özgürce yaşadığı toprakların, her türlü baskı ve tehdide rağmen Mücahitler ve Mehmetçiklerin kol kola, omuz omuza verdiği destansı bir direnişin eseri olduğunu belirten Erdoğan, "Kıbrıs Türkü kardeşlerim, büyük mücadeleler ve fedakarlıklarla kurduğu devletini, demokrasi ve ekonomide kazandığı başarılarıyla taçlandırmıştır. Ancak, Ada'da adil, kalıcı ve sürdürebilir bir siyasi çözüme ulaşılabilmesi için sergilediği çabalar, maalesef, Kıbrıs'ın güneyinde karşılık bulmamıştır." değerlendirmesinde bulundu.
Kıbrıs Rum tarafının Ada'yı, Kıbrıs Türk halkıyla siyasi eşitlik temelinde paylaşmaya yanaşmadığı gibi çözüm gayretlerini de sürekli baltaladığını vurgulayan Erdoğan, siyasi çözüm için bugüne kadar gereken her türlü kolaylığı gösteren Kıbrıs Türkü'ne yönelik tecridin ısrarla sürdürüldüğünü belirtti.
"HAK VE MENFAATLERİNİ AYNI ŞEKİLDE KORUMAKLA KARARLIYIZ"
Cumhurbaşkanı Erdoğan, mesajında şunları kaydetti:
"Avrupa Birliği başta olmak üzere kimsenin Kıbrıs Türkü'nü Rum oyunlarının esiri haline getirmeye hakkı yoktur. Anavatan ve garantör ülke olarak, milli davamız Kıbrıs'ın ve Kıbrıs Türkü'nün yanında yer almaya devam edeceğiz. Tarihi ve ahdi yükümlülüklerimiz çerçevesinde, Kuzey Kıbrıs Türk Cumhuriyeti bayrağının karada olduğu gibi, denizlerde ve göklerde de gururla dalgalanması için her türlü gayreti göstereceğiz.
Özellikle Kıbrıs Türklerinin, Doğu Akdeniz'de tespit edilen hidrokarbon kaynakları üzerindeki haklarının gasp edilmesine asla izin vermeyeceğiz. Geçmişte Kıbrıs Türkü'nün varlığına yönelik tehditleri nasıl bertaraf etmişsek, bundan sonra da hak ve menfaatlerini aynı şekilde korumakta kararlıyız.
Bu iftihar gününüzde, Türk milletinin ayrılmaz parçası olarak gördüğümüz Kıbrıs Türkü'nün bağımsızlık coşkusunu ve sevincini bir kez daha paylaşıyoruz. Şahsım ve Türkiye'deki 82 milyon kardeşiniz adına 15 Kasım Cumhuriyet Bayramınızı gönülden tebrik ediyorum. Aziz şehitlerimizi ve kahraman gazilerimizi hürmetle yad ediyor, Kuzey Kıbrıs Türk Cumhuriyeti'ne ve Kıbrıs Türk halkına Rabbim'den huzurlu, güvenli ve müreffeh bir gelecek diliyorum."
29. 
30. ΕΘΝΙΚΗ ΔΙΑΜΑΡΤΥΡΙΑ
Πρόλαβε και τους προειδοποίησε ο Κακλαμάνης όταν ανέφερε ότι το «μεταναστευτικό» μπορεί να εξελιχθεί σε Συμφωνία των Πρεσπών… για την Νέα Δημοκρατία.
Ψήφισμα-κόλαφο κατά των χειρισμών της κυβέρνησης, αλλά και της αξιωματικής αντιπολίτευσης για το Μεταναστευτικό υπογράφουν 95 προσωπικότητες. Στο ψήφισμα, το οποίο αποστέλλεται στον πρωθυπουργό της χώρας Κυριάκο Μητσοτάκη, στους Προέδρους της Ελλάδας και της Κύπρου, στους Υπ.Εξ. των δύο κρατών, αλλά και στην Ιεραρχία της Εκκλησίας γίνεται λόγος για ένοχη ανοχή, που μεταξύ άλλων αλλοιώνει την ταυτότητα και τον πολιτισμό τους έθνους μας.
Ένα ζήτημα που χαρακτηρίζεται πρόβλημα επιβίωσης, σε συνδυασμό με το Δημογραφικό, και όχι «διαχείρισης», όπως φαίνεται να αντιμετωπίζεται από την κυβέρνηση.
Στο κείμενο σημειώνονται τα προβλήματα που προκαλούνται από τις ανεξέλεγκτες μεταναστευτικές ροές και ζητείται από την κυβέρνηση να τηρήσει τις προεκλογικές της δεσμεύσεις. Τονίζεται ο κίνδυνος δημιουργίας εθνικών και θρησκευτικών μειονοτήτων, και υποδεικνύεται η Τουρκία ως υποκινητής της μαζικής μετανάστευσης προς τη χώρα μας, με στόχο την δημιουργία ισλαμικής μειονότητας που θα χρησιμοποιηθεί ως όπλο από αυτήν, επιδοτούμενη μάλιστα από το ελληνικό κράτος που, ενώ δεν νοιάζεται για τους Έλληνες-θύματα της οικονομικής κρίσης, ενθαρρύνει τον εποικισμό στο όνομα της «πολυπολιτισμικότητας».
Ιδιαίτερη έμφαση δίνεται στον ρόλο των ΜΚΟ, οι οποίες χαρακτηρίζονται «ύποπτες», αλλά και της FRONTEX, η οποία υποβοηθά την εισροή παρανόμων μεταναστών.
Αναλυτικά το ψήφισμα:
«ΠΑΡΑΝΟΜΗ ΜΕΤΑΝΑΣΤΕΥΣΗ, ΤΟ ΥΠ' ΑΡΙΘΜΟΝ 1 ΕΘΝΙΚΟ ΠΡΟΒΛΗΜΑ.
Προς
* τους Προέδρους της Ελληνικής και Κυπριακής Δημοκρατίας
* τον Πρωθυπουργό της Ελλάδος
* τους Υπουργούς Εξωτερικών Ελλάδος & Κύπρου
* την Ηγεσία της Εκκλησίας Ελλάδος & Κύπρου
Κοιν:
* τους Αρχηγούς Πολιτικών κομμάτων Ελλάδος & Κύπρου
* τα μέλη των Κοινοβουλίων Ελλάδος & Κύπρου
* τους Ευρωβουλευτές Ελλάδος & Κύπρου.
* τα ΜΜΕ Ελλάδος & Κύπρου
* τα μέλη του Ευρωπαϊκού Κοινοβουλίου
* τους αντιπροσώπους κρατών – μελών του ΟΗΕ
Η παράνομη μετανάστευση μαζί με το δημογραφικό αποτελούν τα μεγαλύτερα προβλήματα επιβίωσης του έθνους μας. Η συνεχιζόμενη ανεξέλεγκτη εισροή παράνομων μεταναστών —εκ των οποίων ένα ελάχιστο ποσοστό είναι πραγματικά πρόσφυγες— σε ένα ουσιαστικά χρεοκοπημένο κράτος και με την ένοχη ανοχή κυβέρνησης και αντιπολίτευσης, αυξάνει τα ήδη μεγάλα προβλήματα στην οικονομία, την δυνατότητα εύρεσης εργασίας, την υγειονομική περίθαλψη και την παιδεία, αλλοιώνει την ταυτότητα και τον πολιτισμό του έθνους μας και έχει συμβάλει σε μια αύξηση της εγκληματικότητας που είναι πρωτόγνωρη για τη χώρα μας.
Η πολυπολιτισμική πολιτική των κομμάτων εξουσίας δημιουργεί εθνολογικές και θρησκευτικές μειονότητες, που αλλοιώνουν την συνοχή και ιδιοπροσωπία της Ελληνικής κοινωνίας και όπως αποδείχθηκε στην Γαλλία, στη Σουηδία και αλλού, δημιουργούν μια χώρα ανταγωνιστικών κοινοτήτων. Η χορήγηση στέγης, επιδομάτων και ΑΜΚΑ στους παράνομους μετανάστες, την ώρα που Έλληνες, κάποτε νοικοκυραίοι, έχουν γίνει ρακοσυλλέκτες στην προσπάθεια για επιβίωση, ενώ οι νέοι μας είναι άνεργοι και φεύγουν με συνεχώς επιταχυνόμενο ρυθμό για το εξωτερικό, είναι παράλογη, προκλητική και απαράδεκτη από μια κυβέρνηση που υποτίθεται πως ο πρωταρχικός της ρόλος είναι να φροντίζει για τον λαό που την ψήφισε. Οι περισσότερες ΜΚΟ που εργάζονται με ανθρωπιστικό πρόσχημα αφήνονται να δρουν ανεξέλεγκτα και ύποπτα, ενώ πλουτίζουν οι κάθε μορφής δουλέμποροι.
Η παράνομη μετανάστευση δημιουργεί μια σύγχρονη παγκόσμια τάξη εξαθλιωμένων εργαζομένων προς εκμετάλλευση, και όλα αυτά με την χρηματοδότηση εξωθεσμικών κέντρων που υποστηρίζονται από νεοφιλελεύθερα αριστερά και δεξιά κόμματα. Από στρατηγική άποψη, έχει γίνει πασιφανές πως η παράνομη μετανάστευση υποκινείται από την Τουρκία ως όπλο για τη δημιουργία στην Ελλάδα πολυπληθούς ισλαμικής μειονότητας, η οποία, είτε με αυθόρμητη είτε με προκληθείσα αντιπαράθεση, θα μπορεί στο μέλλον να χρησιμοποιηθεί καταλλήλως, όπως έγινε στην Κύπρο.
Η πολιτική ηγεσία οφείλει να αναλογιστεί τις εθνικές της ευθύνες αντί να αναλώνεται σε ιδεολογικές τάχα αλλά και κομματικές αντιπαραθέσεις όταν διακυβεύεται η βιωσιμότητα της πατρίδας. Καλούμε την κυβέρνηση να τηρήσει τις προεκλογικές της δεσμεύσεις και να εφαρμόσει αποφασιστικά και αποτελεσματικά μέτρα για την αντιμετώπιση της παράνομης μετανάστευσης, όπως:
1) Να κλείσουν ερμητικά τα ελληνικά σύνορα και να φυλάσσονται από τις Ένοπλες Δυνάμεις και τα Σώματα Ασφαλείας με την χρήση σύγχρονων τεχνολογικών μέσων. Να ζητηθεί δυναμικά και πιεστικά από την ΕΕ οι παράνομοι μετανάστες και πρόσφυγες να καταγράφονται και να ταυτοποιούνται στην Τουρκία. Από εκεί, όσοι δικαιούνται άσυλο, να ταξιδεύουν νόμιμα κατευθείαν προς τα κράτη όπου επιθυμούν να ζήσουν.
Αν η Τουρκία δεν το δέχεται, ας κλείσει εκείνη τα σύνορά της, διαφορετικά θα μένουν όλοι στην Τουρκία εφ' όσον τα δικά μας σύνορα θα είναι κλειστά. Σε μια τέτοια περίπτωση άρνησης της Τουρκίας, ας δημιουργήσει ο ΟΗΕ ασφαλείς ζώνες στις εμπόλεμες περιοχές από όπου θα καταγράφονται και θα ταξιδεύουν πρόσφυγες. Είναι άδικο και τραγικό να πληρώνει η Ελλάδα με την ίδια της την ύπαρξη τούς πολέμους για τους οποίους δεν φέρει απολύτως καμία ευθύνη.
2) Να αποκλειστεί η δράση της FRONTEX στα Ελληνικά χωρικά ύδατα και στον Έβρο καθόσον δεν δρα αποτρεπτικά αλλά διεκπεραιωτικά και στην ουσία υποβοηθά την εισροή παράνομων μεταναστών. Η παρουσία της FRONTEX στο Αιγαίο θα ήταν χρήσιμη μόνο εάν πραγματοποιούσε περιπολίες από κοινού με την τουρκική Ακτοφυλακή στα μικρασιατικά παράλια, ώστε να αποτρέπει τον απόπλου πλοιαρίων.
3) Για τους ήδη παρανόμως εισελθόντες, να συντομευτούν άμεσα και με κάθε τρόπο οι διαδικασίες χορήγησης ασύλου μόνο σε όσους δικαιούνται. Παράνομοι μετανάστες από χώρες που δεν βρίσκονται σε εμπόλεμη κατάσταση, πρέπει να αποστέλλονται πίσω στις χώρες τους με συνοπτικές διαδικασίες. Όσοι δεν διαθέτουν επίσημα χαρτιά (διαβατήριο, ταυτότητα) ή έχουν καταδικαστεί για ποινικά αδικήματα, να απελαύνονται με ταχείες διαδικασίες.
4) Η διαχείριση του προβλήματος πρέπει να διενεργείται υπό ελληνική διοίκηση, για να υπάρχει υπεύθυνος κρατικός έλεγχος αντί για την παρατηρούμενη ασυδοσία και αυθαιρεσία καλοπληρωμένων ΜΚΟ, τα οποία μάλιστα κατηγορούν την Ελλάδα για τις συνθήκες διαβίωσης παράνομων μεταναστών και προσφύγων στα κέντρα φιλοξενίας.
5) Η διασπορά των παράνομων μεταναστών σε διάφορα σημεία της χώρας αποτελεί στρατηγικό και πολιτισμικό κίνδυνο και πρέπει να αποφευχθεί. Η αποσυμφόρηση των νησιών να γίνει με τις απελάσεις όσων δεν δικαιούνται άσυλο.
6) Να τροποποιηθεί η σχετική νομοθεσία ώστε να αποθαρρύνεται η παράνομη μετανάστευση και να τιμωρούνται αυστηρά οι εργοδότες που απασχολούν μετανάστες χωρίς άδεια εργασίας ή εκείνοι που ενοικιάζουν σπίτια σε όσους δεν έχουν άδεια εισόδου στην χώρα.
7) Να απαιτηθεί η κατάργηση της άδικης και παράλογης συνθήκης του Δουβλίνου ΙΙΙ. Για τους ήδη εισελθόντες πρόσφυγες, να απαιτηθεί η ισοκατανομή τους σε όλες τις χώρες της ΕΕ ανάλογα με τον γηγενή πληθυσμό και την οικονομική δυνατότητα της κάθε χώρας.
8) Να καταργηθεί ο νόμος 4332/2015 που
αναφέρεται στην Τροποποίηση Διατάξεων Κώδικα Ελληνικής ιθαγένειας που δημοσιεύτηκε στο ΦΕΚ Α΄ 7/6.9.2015. Ο νόμος αυτός βασίζεται σε τροποποίηση του γνωστού νόμου Ραγκούση της κυβέρνησης Γιώργου Παπανδρέου (νόμος 3838/2010), ο οποίος κηρύχθηκε αντισυνταγματικός από το Συμβούλιο Επικρατείας.
Αναμένουμε την υπεύθυνη ανταπόκριση της κυβέρνησης στο μέγιστο πρόβλημα που αντιμετωπίζει η χώρα μας. Καλούμε τον Ελληνικό λαό σε συνεχή επαγρύπνηση και δράσεις, προτού τα αποτελέσματα του φαινομένου γίνουν μη αναστρέψιμα. Όσοι συμφωνούν με την επιστολή μας, καλούνται να προσθέσουν την υπογραφή τους, στέλνοντας στο IHAHellas@gmail.com επώνυμο, όνομα, επάγγελμα, πόλη και χώρα διαμονής.
Ποιες είναι οι 95 προσωπικότητες που υπογράφουν το κείμενο
1. Αθανασούλης Γεράσιμος Α., Καθηγητής ΕΜΠ, Αθήνα
2. Αλεβίζος Γιάννης, 7ο Λύκειο Αθηνών, Παγκράτι, Αθήνα
3. Αμπατζόγλου Ιωάννης MSc, PhD, Ακτινοφυσικός ΠΓΝ Αλεξανδρούπολης, Αλεξανδρούπολη, Ελλάς
4. Αναστασοπούλου Ιωάννα, Καθηγήτρια Ακτινοχημείας και Βιοφασματοσκοπίας, ΕΛΛΑΣ
5. Ανδρεάτος Αντώνιος, Καθηγητής Πληροφορικής Σχολής Ικάρων, ΕΛΛΑΣ
6. Άντωνοπούλου Άλεξάνδρα, Όδοντίατρος, Βαλτιμόρη, Μαίρυλαντ, ΗΠΑ
7. Αργυρού Φανούλα, ερευνήτρια/δημοσιογράφος/συγγραφέας, Λονδίνο, UK
8. Αρωνιάδου Βασιλική, Ph.D., Research Professor, Bethesda, MD, ΗΠΑ
9. Βαρδουλάκης Αντώνιος-Ιωάννης, Ομότιμος Καθηγητής Τμήματος Μαθηματικών Αριστοτελείου Πανεπιστημίου Θεσσαλονίκης, ΕΛΛΑΣ
10. Βασιλειάδης Δαμιανός, Eκπαιδευτικός, Sυγγραφέας, ΕΛΛΑΣ
11. Γεωργιάδης Γεώργιος, Υποστράτηγος ε.α., Πρόεδρος ΕΑΑΣ Ξάνθης
12. Γιαννόπουλος Παναγιώτης Χρ., Καθηγητής, Τμήμα Πολιτικών Μηχανικών, Πανεπιστήμιο Πατρών, Πάτρα, ΕΛΛΑΣ
13. Γκατζούλη Νίνα, Συνταξιούχος Καθηγήτρια, University of New Hampshire, ΗΠΑ
14. Γκορίτσα Άννα Event Manager, Πρόεδρος Θυγατέρων της Πηνελόπης (ΑΧΕΠΑ) Εσπερίδες, Αθήνα ΕΛΛΑΣ
15. Δανιάς Ευάγγελος, Υποστράτηγος ε.α., Επίτιμος Πρόεδρος ΕΑΑΣ, Θεσσαλονίκη-ΕΛΛΑΣ
16. Δημητρόπουλος Νίκος, Υποψήφιος Διδάκτωρ, Πρόεδρος ΑΧΕΠΑ Κέρκυρας, ΕΛΛΑΣ
17. Δρ. Δημούτσος Ανδρέας, ΕΛΛΑΣ
18. Ευαγγελίου Χρήστος Κ., Ομότιμος Καθηγητής Φιλοσοφίας, Πανεπιστήμιο Τάουσον, ΗΠΑ
19. Ευθυμίου Παύλος, Ομότιμος Καθηγητής Δασολογίας και Φυσ. Περιβάλλοντος, ΑΠΘ Θεσσαλονίκη, Ελλάς
20. Ιωαννίδου Αντιγόνη , Εκπαιδευτικός-Πολιτικός Επιστήμων, Μελίσσια Αττικής – Ελλάδα
21. Καδόγλου Τριανταφυλλιά, Καθηγήτρια Γαλλικής Γλώσσας, Ιστορίας και Λογοτεχνίας, ΑΠΘ Θεσσαλονίκη, Ελλάς
22. Κακούλη-Duarte Θωμαή, PhD, Director enviroCORE | Lecturer in Biosciences, Department of Science and Health, Institute of Technology Carlow, Kilkenny Road, Carlow, IRELAND
23. Καραΐσκος Κώστας, Μαθηματικός Μ.Ε., Δημοτικός Σύμβουλος Κομοτηνής, ΕΛΛΑΣ
24. Καρακατσάνης Σ. Θεόκλητος, Επίκουρος Καθηγητής Δ.Π.Θ., Δρ. Ηλεκτρολόγος Μηχανικός Ε.Μ.Π. Ελλάδα.
25. Καρακατσάνης Κωνσταντίνος, τ. Καθηγητής Πυρηνικής Ιατρικής ΑΠΘ
26. Καραμήτσος Δημήτριος, Ομ. καθηγητής Ιατρικής ΑΠΘ & Συγγραφέας, Θεσσαλονίκη, Ελλάς
27. Καραντζίκος Αθανάσιος, Αντιστράτηγος εα, Πρόεδρος Ο/21 Μακεδονίας-Θράκης
28. Καραφωτιάς Παναγιώτης Ι., Καθηγητής Διεθνών Σχέσεων, τ. Διευθύνων Σύμβουλος του Γραφείου ΟΗΕ για Ελλάδα, Κύπρο, Ισραήλ
29. Κατηφόρης Βασίλειος Χ. , Distinguished Teaching Professor Emeritus, Dept. of Mathematics, SUNY, Potsdam NY 13676, USA
30. Κατσούφης Ηλίας, Ομότιμος Καθηγητής Ε.Μ. Πολυτεχνείου, Ελλάδα
31. Κελεσίδης Bασίλειος, PhD, Drilling Engineering Professor, Χανιά, Ελλάς
32. Κολοβός Αλέξανδρος, Ph.D., Advanced Analytics Professional, San Diego, ΗΠΑ
34. Κοντογιαννίδης Νικόλαος, Ph.D., P.E., Former Professor of Mathematics, Senior Electrical Engineer, Jacksonville, Florida, USA
35. Κοτρώτσιος Παύλος (Kotrotsios Paul), MBA Founder & Publisher, Hellenic News of America. Founder & President, Hermes Expo International Immediate Past President of the Hellenic American National Council, HANC, USA
34. Κοκκάλης Αλέξανδρος, καθηγητής Πολυτεχνικής, Δημοκρίτειο Πανεπιστήμιο Θράκης, Ελλάδα
36. Κόντης Ιωάννης, Υποστράτηγος ε.α., τ. Στρατ. Ακόλουθος, Θεσσαλονίκη-ΕΛΛΑΣ
37. Κουμάκης Λεωνίδας, Νομικός, Συγγραφέας, ΕΛΛΑΣ
38. Κουρούμαλης Ηλίας, Ομότιμος Καθηγητής Γαστρεντερολογίας Ιατρικής Σχολής Πανεπιστημίου Κρήτης, ΕΛΛΑΣ
39. Κυριακού Αναστασία, Φυτοπαθολόγος (Ινστιτούτο Γεωργικών Ερευνών), Λευκωσία, Κύπρος
40. Κυριακού Γιώργος, Καθηγητής Δημοκριτείου Πανεπιστημίου Θράκης, ΕΛΛΑΣ
41. Κωνσταντινίδης Κωνσταντίνος –Αμφικτύων, Υποστράτηγος ε.α- Συγγραφεύς Αθήνα, ΕΛΛΑΣ
42. Κώστα-Τσολάκη Μαγδαληνή, Νευρολόγος-Ψυχίατρος, Θεολόγος, Καθηγήτρια Ιατρικής ΑΠΘ, Θεσσαλονίκη, Μακεδονία, Ελλάς
43. Λιβαδά Αλεξάνδρα Μακιγιερ, Βαλτιμόρη-ΗΠΑ
44. Λιρίτζης Ιωάννης, Ph.D (Edin.) Professor of Archaeometry, University of the Aegean Dept. of Mediterranean Studies, Ελλάς
45. Μανιάς Στέφανος, Ομότιμος Καθηγητής ΕΜΠ, Ελλάς
46. Mανιός Ιωάννης Κ., Υποπτέραρχος – Ιατρός, Ελλάς
47. Μέρμηγκας Λευτέρης, Professor (Ret.), Pathology, SUNYAB
48. Μίλλερ Βαρβάρα, Καθηγήτρια Μπαλέτου/ χορογράφος, Βάλτιμόρη, Μαίρυλαντ HΠΑ
49. Μιχαηλίδης Δημήτριος, Χειρουργός, Διδάκτωρ Πανεπιστημίου Αθηνών, Αθήνα
50. Μοσχοβάκης Αντώνης, Καθηγητής Φυσιολογίας, Ιατρική Σχολή Πανεπιστημίου Κρήτης
51. Μπακάλης Ναούμ, τ. Διευθυντής Ερευνών, Ελλάς
52. Μπαλτατζής Παναγιώτης, Ιατρός, Βαλτιμόρη Μαίρυλαντ, ΗΠΑ
53. Μπαλόγλου Γιώργος, πρώην αναπληρωτής καθηγητής πολιτειακού πανεπιστημίου Νέας Υόρκης, Θεσσαλονίκη
54. Μπουλούμπασης Διονύσης, Ζωγράφος-Αγιογράφος, Βαλτιμόρη-ΗΠΑ
55. Μωραΐτης Νικόλαος, Ph.D. Διεθνείς Σχέσεις, Θεωρία Διεθνούς Συστήματος, Συγκριτική Πολιτική, Εξωτερική Πολιτική των ΗΠΑ, Συγκριτική πολιτική, U.S.A
56. Νεγρεπόντη-Δελιβάνη Μαρία, Πρ. πρύτανης και καθηγήτρια στο πανεπιστήμιο Μακεδονίας, Μακεδονία, Ελλάδα
57. Νιάρχος Πάνος, Professor (ret.) Indiana University, USA
58. Νικηφορίδης Δημήτριος, Νευρολόγος, Θράκη- ΕΛΛΑΔΑ
59. Νούτσης Κωνσταντίνος, Ιατρός Δερματολόγος, τ .Συντονιστής Διευθυντής Δερματολογικής Κλινικής Ευαγγελισμού
60. Ντόκος Σωκράτης, PhD, Associate Professor, Graduate School of Biomedical Engineering, UNSW Sydney, NSW 2052, Australia
61. Οικονομίδης Σπύρος, Ομότιμος καθηγητής, California State University, East Bay, USA
62. Όκος Αντώνιος, MD, Retired, School of Medicine, Seattle, WA, USA
63. Παναγόπουλος Αλέξιος, Ακαδημαϊκός, Doctor of Political Sciences, Member of the International Slavic Academy of Sciences, Moscow, ΕΛΛΑΣ
64. Πανοσκάλτσης Βασίλης, Καθηγητής Δημοκριτείου Πανεπιστημίου Θράκης, ΕΛΛΑΣ
65. Πανουσιάδης Νικόλαος, Μηχανολόγος Μηχανικός ΑΠΘ, Θεσσαλονίκη, ΕΛΛΑΣ
66. Παπαγιάννης Γρηγόριος, καθηγητής Βυζαντινής Φιλολογίας, Δημοκρίτειο Παν/μιο Θράκης, ΕΛΛΑΣ
67. Παπαδόπουλος Δημήτριος Π., Ομότιμος Καθηγητής Π.Σ. / Δ.Π.Θ., Ελλάς
68. Παπαδόπουλος Κυριάκος, Καθηγητής Χημικών Μηχανικών, Tulane University, Νέα Ορλεάνη, ΗΠΑ
69. Dr Παπαδόπουλος Νικόλαος, MD, PhD, FEBO, Ομότιμος Καθηγητής Ιατρικής Α.Π.Θ., Θεσσαλονίκη, ΜΑΚΕΔΟΝΙΑ, ΕΛΛΑΣ
70. Παπαδοπούλου Μαρία, Δρ Πολιτικός Μηχανικός, Ελλάδα
71. Παπαθεμελής Στέλιος, Πρώην Υπουργός Δημοσίας Τάξεως, Θεσσαλονίκη, Μακεδονία, Ελλάς
72. Παπακώστας Στέφανος, ΜΒΑ, Τέως καθηγητής Διοίκησης Επιχειρήσεων, Ελλάς
73. Παπαμαρινόπουλος Σταύρος, Καθηγητής Πανεπιστημίου Πατρών, ΕΛΛΑΣ
74. Παπανικολάου Ευαγγελία, Δρ Θεολογίας, εκπαιδευτικός, Γλυφάδα, ΕΛΛΑΣ
75. Παύλος Γιώργος, Καθ. Φυσικής και φιλοσοφίας, ΔΠΘ
76. Πελεκάνος Νικόλαος, Καθηγητής, Πανεπιστήμιο Κρήτης, ΕΛΛΑΣ
77. Πελίδου Συγκλητή – Ερριέττα, Επ. Καθ. Νευρολογίας, Πανεπιστήμιο Ιωαννίνων, Ιωάννινα, ΕΛΛΑΣ
78. Πουλάρικας Αλέξανδρος, Δρ., Ομότιμος Καθηγητής, Πανεπιστήμιο της Αλαμπάμας, ΗΠΑ
79. Ρήγος Ευάγγελος, Πλοίαρχος Ε.Ν. -Πρόεδρος ΙΗΑ – τ. Director of Hellenism ΑΧΕΠΑ-Αθηνών HJ1, Κόρινθος, ΕΛΛΑΣ
80. Ρότσα-Σωτηροπούλου Ρόντα Σ., Συνταξιούχα Καθηγήτρια Κολλεγίου, Βαλτιμόρη, Μέριλαντ, ΗΠΑ
81. Ρουπακιά Σοφία, IHA Network Administration, Λονδίνο.
82. Σαραντόπουλος Αθανάσιος Δ., PhD, MBA, Ηλεκτρολόγος Μηχανικός, Γλυφάδα
83. Σίδερης Κοσμάς, Καθηγητής Τμήματος Πολιτικών Μηχανικών Δημοκριτείου Πανεπιστημίου Θράκης, ΕΛΛΑΣ
84. Σίνη Μάρθα, Ξεναγός στό Walters Art Museum, Μέλος Ιδρυτικού Συμβουλίου του Hellenic Heritage Museum of Maryland, Δημιουργός Πολιτιστικών Εκθέσεων, Βαλτιμόρη, Μαίρυλαντ, ΗΠΑ
85. Dr. –Ing. Σπαθόπουλος Θόδωρος, Πρώην Διευθυντής Ελληνικής Αεροπορικής Βιομηχανίας, Παλαιό Φάληρο, ΕΛΛΑΣ
86. Σταμπολιάδης Ηλίας, τ. Καθηγητής Πολυτεχνείου Κρήτης, ΕΛΛΑΣ
87. Ταγκαλάκης Γεώργιος, Ph.D., Ερευνητής – Εκπαιδευτικός, Αθήνα, Ελλάς
88. Τερέζης Άθανάσιος, Διευθυντής έπιχειρήσεως, Σικάγο, ΗΠΑ
89. Τριανταφύλλου Γεωργία, Καθηγήτρια Μαθηματικών, Πανεπιστήμιο Τέμπλ, ΗΠΑ
90. Τσαπκίνη Κυράνα, Επίκουρη Καθηγήτρια Νευρολογίας, Johns Hopkins University, Βαλτιμόρη, ΗΠΑ
91. Τσατσανίφος Χρήστος, Δρ. Πολιτικός Μηχανικός, Doha, Qatar
92. Υψηλάντη Μαρία, Αναπληρώτρια Καθηγήτρια Αρχαίας Ελληνικής Φιλολογίας, Πανεπιστήμιο Κύπρου, ΚΥΠΡΟΣ
93. Φυτρολάκης Νικόλαος, Ομότιμος καθηγητής Εθνικού Μετσοβίου Πολυτεχνείου, ΕΛΛΑΣ
94. Φούφα Ελένη, Professor, English/Humanities, SUNY ERIE Buffalo, NY, USA
95. Χατζόπουλος Ιωάννης Ν., MSCE, PhD Ομότιμος καθηγητής Πανεπιστημίου Αιγαίου, T. καθηγητής Πανεπιστημίου CSUF, Πύργοι Θερμής, Μυτιλήνη, ΕΛΛΑΣ
• Το International Hellenic Association – IHA (Διεθνής Σύνδεσμος Ελληνισμού) www.professors-PhDs.com, είναι ένας μη κερδοσκοπικός, μη κομματικός οργανισμός, με έδρα την Πολιτεία Delaware των Η.Π.Α. Τα 4.000 περίπου μέλη του προέρχονται από την ανά τον κόσμο Ελληνική Διασπορά και την Ελλάδα. Περιλαμβάνουν Ακαδημαϊκούς, επιστήμονες, πρώην διπλωμάτες, ανώτερους στρατιωτικούς, δημοσιογράφους και πνευματικές προσωπικότητες του Ελληνισμού. Καταστατικός σκοπός του ΙΗΑ είναι να ενώσει και να βοηθήσει τον Ελληνισμό, μέσα από διάφορες επιτροπές που δραστηριοποιούνται σε εθνικά και πολιτιστικά θέματα.»
"ΧΑΙΡΕΤΕ"!
"ΕΛΛΗΝΑΣ"
-/-