1. 
Netanyahu: 'Palestinians determined to continue conflict at any price

'.
PM Benjamin Netanyahu leads the weekly cabinet meeting in Jerusalem, June 30, 2018. (Yonatan Sindel/Flash90

)
By Adina Katz, World Israel News
In the aftermath of last week's U.S.-led "Peace to Prosperity" conference in Bahrain, which was boycotted by the Palestinian Authority (PA), Prime Minister Benjamin Netanyahu told his Sunday morning cabinet meeting in Jerusalem that while the PA ignored the event, to the detriment of its own people, Israel continually works to enhance its relationship with the Arab world.
The Bahrain summit focused on the economic side of the Trump administration's "deal of the century," with a $50 billion initiative posted to the White House website two days ahead of the event.
"At a time when we are drawing closer to the Arab states and are gradually normalizing relations with them, and a time when we praised the Bahrain conference that was designed first and foremost to lead to economic prosperity for the Palestinians and the entire region, at the same time, the Palestinians repeatedly attacked the conference in contradiction of their own interests," he said.
The U.S. plan is aimed at doubling the Palestinian gross domestic product, reducing the Palestinian poverty rate by 50 percent and cutting the Palestinian unemployment rate drastically.
"Generations of Palestinians have lived under adversity and loss, but the next chapter can be defined by freedom and dignity," the White House said, calling the plan "the most ambitious international effort for the Palestinian people to date."
Nevertheless, the Palestinians slammed the event and even arrested a businessman who attended notwithstanding the PA boycott. They later released the man, apparently under pressure from the U.S.
"One thing is clear from all this," Netanyahu stated on Sunday. "The Palestinians are determined to continue the conflict at any price, including that of the well-being of the Palestinians themselves. This is not how those who want to advance peace should act. In contrast, we are continuing to advance ties with the Arab world, including today, and this serves everyone."
Indeed, the Foreign Minister of Bahrain expressed support for Israel and the Jewish people, Netanyahu told his cabinet ministers.
"I would like you to hear what the Foreign Minister of Bahrain said last week: 'Israel is a country of the Middle East. Israel is part of the heritage of this whole region. The Jewish People have a place amongst us. The Israeli public needs to trust that there are countries in the region that do want to have peace and do encourage the Palestinians to do it.'
"This is a very important statement," Netanyahu stressed, adding that it "is the direct result of our policy, which is turning Israel into a rising regional and global power."
The Israeli leader also touched on the situation at the Gaza border, where Hamas and Islamic Jihad terrorists continue to send incendiary balloons into southern Israel, launching fires that have destroyed many acres of land. At the end of last week, Israel agreed to a ceasefire brokered by Egypt and the U.N., expanded the Gaza fishing area and resumed the transferring of diesel into the Strip, despite criticism from opposition parties and protests by southern residents.
"We have turned into a place where the enemy can do as he pleases, and if there's a ceasefire agreement, it seems that the prime minister does not have to update us," Gadi Yarkoni, head of the Eshkol regional council, stated, according to The Jerusalem Post.
Former Defense Minister Avigdor Liberman described the ceasefire agreement as "capitulation."
Netanyahu dismissed the criticism, saying, "I am not impressed by the propaganda of so-called experts. Many of them are offering us advice that they themselves would not implement if they were in power. Let us not be confused, they would be the first to criticize us after we set out on a wide-ranging military operation, which we may yet have to do. Therefore, I am guided solely by one thing – the security of the State of Israel."
 2.
Adolf Hitler (((6 million))) wants his gun back
(Shutterstock)
By World Israel News Staff
Ross Farca, 23, of Concord, California, who goes by the name "Adolf Hitler (((6 million)))" on the online gaming site Steam and threatened to massacre Jews, wants his gun back, The Jewish News of Northern California reported on Thursday.
Farca had been released on bail days after his June 10 arrest, a move that "shocked the local Jewish community," the paper reports.
"Under the law, he's allowed to make bail," Scott Alonso, a spokesperson for the Contra Costa County District Attorney's office, told the paper. "It's a very high burden to ask a judge to keep a defendant in custody on no bail."
But Farca isn't done. He'd like his gun returned. An emergency court restraining order prohibited his possession of firearms.
On June 26, he appeared in court with an attorney to protest a new order the Concord police wants to impose to continue to keep him away from guns (the emergency order expires July 1). The new gun order  would extend the prohibition through July 15.
Farca owns an AR-15 style rifle which he built from parts – an illegal act in California.
The Jewish News reports that "anxious parents and grandparents from the East Bay Jewish community" came to a preliminary hearing. They "wanted to know why Farca was released on bail in the first place."
One member of the group said Farca looked "creepy" and "disturbed."
"I have a fully semi automatic weapon AR15 with multiple high capacity magazines," Farca wrote in his tagline on Steam, according to police. "Wanna see a mas[s] shooting with a body count of over 30-subhumans?" He said he could "probably get a body count of like 30 kikes and then like five police officers, because I would also decide to fight to the death."
At the time of his arrest, police found the illegally assembled AR-15, high-capacity magazines and "Nazi literature, camouflage clothing and a sword."
The Jewish News later learned from a Concord police officer that they found "some old-looking books" that seemed to date from the 1940s and "related to Hitler Youth."
Farca admired the Poway and Christchurch shooters, according to police.
The Jewish community is concerned about Farca. One tearful parent told Deputy District Attorney Rachel K. Piersig at the preliminary hearing that she took her daughter out of school because "she was so afraid of what Farca might do," the Jewish News reported.
Farca's next scheduled court date is July 30.
3.
1 IN 4 HOLOCAUST SURVIVORS IN ISRAEL LIVES IN POVERTY
Latet
is the only organization in Israel that provides Holocaust survivors in need with a complete aid package that includes monthly food boxes, social support, and an 
Emergency Fund for crucial needs
such
asdental care, glasses, adult diapers, home restorations, hearing devices, 
basic household equipment and more.
Thanks to the Emergency Fund, since 2008 Latet has provided 14,280 items and renovated 1,550 apartments.
OUR EMERGENCY FUND IS RUNNING OUT
Hundreds of Holocaust survivors

urgently need our help to improve their everyday comfort and regain the dignity they deserve.
"Today I'm in this situation where 

I have to ask for help

. And this is very difficult. […] 

Latet staff

 knew I wasn't hearing well, and wanted to help. They took me to do some hearing tests and gave me a hearing device. 

It bothers me that instead of being able to give, I need help

"
. Dani, 76, receives monthly assistance from Latet.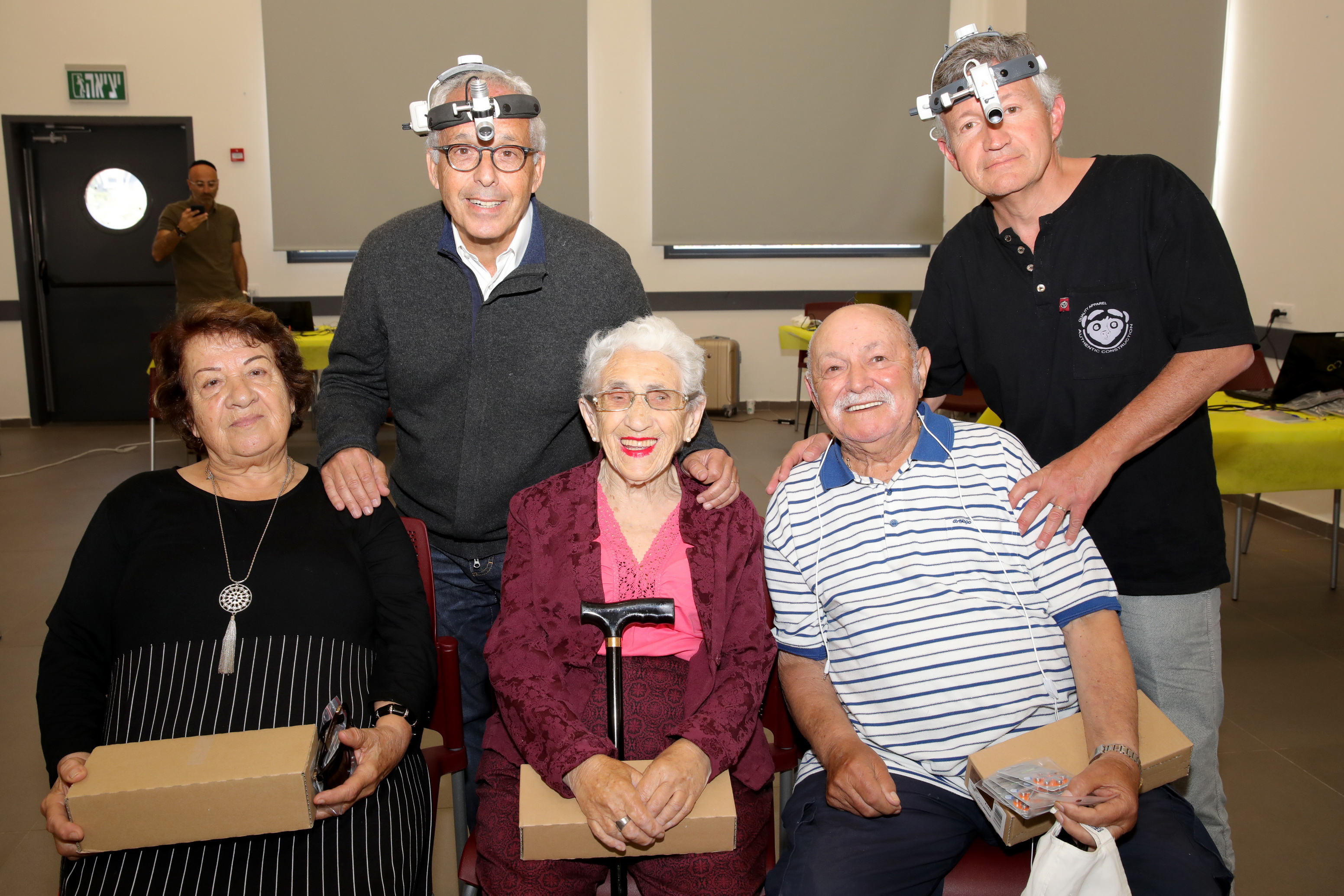 07-01-19
Israeli NGO

Latet Launches New Fundraiser to Aid Impoverished Holocaust Survivors
By Jacob Lefkowitz
Latet Israeli Humanitarian Aid, an Israeli nonprofit organization, has just launched a new fundraising campaign to raise $80,000 to support its efforts to provide lives of dignity to 80 Holocaust survivors this summer. Donations collected as a part of this campaign will go to the emergency fund of the Aid for Life program. The emergency fund allows impoverished survivors to enjoy wraparound services that they otherwise would not be able to afford or attain such as dental care, eyeglasses and home repairs.
Latet was founded in 1996 by Gilles Darmon a new immigrant from France to help those he saw falling through the gaps in the Israeli social welfare system. To that end, Latet acts as an umbrella organization and provides for the basic needs of populations living in poverty and food insecurity, giving monthly food assistance to over 200,000 children, families, and elderly. Their Aid for Life programunder whose umbrella the emergency fund, the object of the fundraising campaign, falls directly supports 1,120 impoverished survivors maintain their dignity as they age.
Right now, Latet is raising for its Aid for Life emergency fund because of the unprecedented magnitude of requests for services it has received, the carrying out of which has already consumed a good deal of currently allocated funds. Without additional support, Latet will not be able to respond any further requests this year. "We only have a few years left to help the last witnesses of our History spend the rest of their lives with dignity." says Darmon, the founder and president of Latet. "At Latet, we believe in the power of community and this is why we are reaching out to the large public to join us in our efforts. To the survivors receiving our help, it sends a strong message that they have not been forgotten."
One in four survivors in Israel lives below the poverty line, meaning most simply that they live in a state of want. Some lack for sufficient and nutritious food, others adequate and durable shelter, and still more lack for both not to mention those who cannot receive the health care they need. Worsening the tragedy of this situation still more is that even when many survivors are eligible for state assistance in achieving these things, they cannot access that assistance because of mobility limitations or other encumbrances.
Since 2007, Latet has been combating this state of affairs by actively going out and making contact with struggling survivors to directly help them with whatever issues they may be facing. The emergency fund is an incredibly important part of this effort. Since 2008, it has enabled to provide 14,280 items and renovate 1,550 apartments. Because of its inherent flexibility, the assistance that the emergency fund provides can be what lifts up the life of a survivor from one of mere subsistence to one of real dignity.
From the pair of eyeglasses that encourages a survivor to regain the confidence to start getting out again to the home modification that allows for another survivor to be able to simply move about their own home again, the good that comes from the emergency fund is immense. Unfortunately, the resources currently available are not commensurate with the immensity of the good that could be reaped.
4.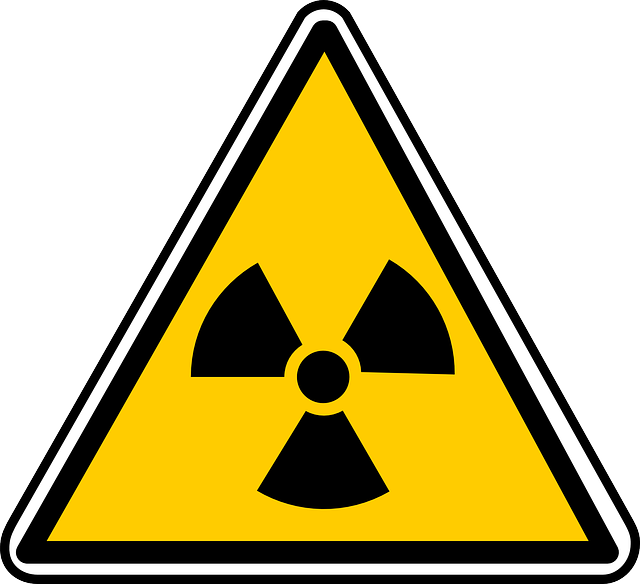 07-01-19
Iran's stockpiles of enriched uranium breaches nuclear deal limit
JTA
 – Iran s stockpiles of enriched uranium have breached the limit set out in the nuclear deal it signed with the world powers.
The news of the violation of the Joint Comprehensive Plan of Action, or JCPOA, was first reported on Monday by the semi-official Iranian Fars news agency. Fars cited an informed source. The limit of low-enriched uranium under the deal stood at 300 kilograms.
The source also told Fars that Iran will continue to abrogate other parts of the nuclear deal following a meeting on Friday of the joint JCPOA commission in Vienna.
The results of the joint JCPOA meeting held recently in Vienna were far from Iran s righteous demands based on the nuclear deal and failed to meet our demands, the source told Fars. The Islamic Republic of Iran will firmly continue its move to decrease the nuclear deal undertakings.
The United States pulled out of the deal last year and has imposed economic sanctions against the Islamic Republic.
European nations, in order to maintain the deal, are scrambling to set up a mechanism to bypass the sanctions imposed by the Trump administration. Europe, Russia and China still abide by the agreement.
(Photo – Pixabay)
"In this sad period of recurring racist and anti-Semitic acts, recalling the ties that unite the city of Paris and the Jewish community is essential," said Paris Mayor Anne Hidalgo.
By United With Israel Staff
On Sunday, "Place de Jérusalem" (Jerusalem Square) was inaugurated in Paris, France.
Approval for naming the plaza after the capital of Israel came in May from Paris Mayor Anne Hidalgo, who sent a letter to the president of the Central Consistory of France Joel Mergui, the organization responsible for Jewish religious life in France.
"In this sad period of recurring racist and anti-Semitic acts, recalling the ties that unite the city of Paris and the Jewish community is essential," Hidalgo wrote to Mergui. "For this reason, your proposal for devoting a square to Jerusalem in the capital seems very sensible, also in order to remember the friendship and the unity between the city of Paris and the State of Israel."
Jerusalem Square is centrally located in the city's 17 Arrondissement (District). It is also the future site of the European Center of Judaism (ECJ), currently under construction.
A few meters away is the Sainte Odile Square, where two alleys were named after the three children killed in the Toulouse terror attack of 2012.
In attendance at the street-naming were Jerusalem Mayor Moshe Lion, Mayor Hidalgo; Israeli Ambassador to France Aliza Bin-Noun; Joel Mergui, president of the Israelite Central Consistory of France; Chief Rabbi of France Haïm Korsia, and Chief Rabbi of Paris Michel Gugenheim.
"I want to thank Mayor Hidalgo and the city of Paris for this beautiful initiative to name a square in honor of Jerusalem," Lion said at the inauguration, the Hebrew-language daily Hamodia reported. "This act strengthens the bond between our cities, two cities that have left their mark on the world.
"As Mayors, promoting tolerance, love and peace in our cities is a top priority. We must do all in our power to create and ensure coexistence and companionship between different sectors and religious groups."
A small pro-Palestinian demonstration took place during the event.
This is not the first time that an area in France was named after the holy city of Jerusalem.
During the 19th-century, the headquarters of France's judicial system, Palais de Justice, a residence for French monarchs for centuries, was located near a small alley named Rue Jerusalem. The street was thus named because pilgrims returning to France from the Holy Land would lodged there.
The palace was destroyed by fire in 1871, bringing the use of the street name to an end.
Since 1959, Jerusalem has a "Paris Square," also called "France Square," in the center of town.
6. 
Netanyahu: 'Iran lied the whole time'
Netanyahu speaking about Iran's nuclear program. (Miriam Alster/Flash90)
By World Israel News Staff and APIsraeli Prime Minister Benjamin Netanyahu said Monday that Israel would "soon unveil more proof that Iran was lying all the time" about its nuclear program.

The Israeli prime minister has been an outspoken critic of Iran and has long accused Tehran of seeking to develop nuclear weapons.

Iran admitted on Monday it had exceeded the limit set on its low-enriched uranium stockpiles by a 2015 nuclear deal with world powers, claiming it was its first major departure from the agreement since Washington withdrew from it last year.

While Iran has insisted that its nuclear program is for peaceful purposes, Israeli agents last year smuggled out of Iran tens of thousands of documents and other evidence related to Iran's illegal nuclear program.

The secret Iranian nuclear archive proved that Tehran had lied about pursuing nuclear arms, Netanyahu maintained in a televised address in English at the time.

Netanyahu now is calling upon European countries to "stand by [their] commitments" to impose sanctions against Iran if it violates the nuclear agreement reached with world powers in 2015.

Meanwhile, Britain also urged Iran to reverse course and stick to the terms of the nuclear deal.

Foreign Secretary Jeremy Hunt said he was "deeply worried" by Iran's announcement that it had surpassed the stockpile of low-enriched uranium allowed under the 2015 agreement, known as the Joint Comprehensive Plan of Action (JCPOA ).

In a tweet, he urged Tehran "to avoid any further steps away from JCPOA and come back into compliance."

Prime Minister Theresa May's spokesman, James Slack, said the announcement was "extremely concerning."

It comes after the U.S. unilaterally withdrew from the agreement and imposed heavy new sanctions on Iran.

Slack said Britain will continue working with the remaining signatories, particularly France and Germany, to keep the deal in place.
Russian allies
A senior Russian diplomat says that U.S. sanctions have provoked Iran's move to break the limit set on its uranium stockpiles.
Russia's Deputy Foreign Minister Sergei Ryabkov noted that Iran had warned of its move in advance. He urged all parties to "avoid escalation," saying that Iran's move "causes regret, but shouldn't be overdramatized."
Ryabkov characterized the development as a "natural result" of the U.S.' maximum pressure campaign.
He added that Iran was facing "unprecedented and unthinkable" U.S. sanctions, including an oil trade embargo, which are an attempt to "strangle" the country.
The United Nations' atomic watchdog agency confirmed Iran's claim regarding surpassing the stockpile of low-enriched uranium allowed under the 2015 deal.
The International Atomic Energy Agency said its director general, Yukiya Amano, has informed its board of governors that the organization had verified Monday Iran's stockpile of uranium, enriched up to 3.67%, had exceeded the 300 kilograms allowed.
7. 
Foreign minister: Iran's enriched uranium stocks exceed 300kg
Iran's Foreign Minister Mohammad Javad Zarif says the country has increased the level of its low-enriched uranium production to over 300 kilograms as had been already announced by the country in line with paragraphs 26 and 36 of a 2015 nuclear deal with world powers, officially known as the Joint Comprehensive Plan of Action (JCPOA). …
Bolton dismisses report of 'nuclear freeze' with North Korea
US National Security Adviser John Bolton has dismissed reports that the administration of President Donald Trump is considering agreeing to a "freeze" of North Korea's nuclear weapons program as opposed to a more comprehensive denuclearization deal. …
Iraq wants Shia militias as 'indivisible' part of army
Iraqi Prime Minister Adil Abdul-Mahdi has issued a decree that further integrates the Popular Mobilization Forces, which have proven a decisive force in Baghdad's counter-terrorism operations, into the country's armed forces. …
8. 
Did A Deadly Fire Break Out On A Secret Russian Spy Sub? Here's What We Know About 'Losharik

'

By Mike Eckel July 02, 2019

It's one of the more unique, more capable, and more distinctive vessels in Russia's naval fleet. And it now appears to hold the distinction of being the latest Russian naval ship to suffer a catastrophic — and, so far, unexplained — incident.

Russia's Defense Ministry said on July 2 that a submarine operated by its main naval research and development unit had suffered a fire on board, killing 14 sailors. The ship was reportedly operating in Russia's territorial waters in the Barents Sea.

The ministry did not identify the ship involved in the July 1 incident, describing it only as "a research submersible vehicle designated for studying the seafloor…in the interests of the Russian Navy."

Multiple Russian media outlets, however, reported it was a submarine known as the AS-12; another outlet pointed to a vessel with a similar design, the AS-31.

Nicknamed Losharik, after a Soviet-era cartoon horse made up of balloonlike spheres, both submarines are nuclear-powered vessels that have been the subject of speculation and rumor among Western naval analysts and military experts for years, curious about its design and capabilities.

According to one respected naval blogger, the AS-12 is a deep-diving special missions ship, operated by the Russian Navy's primary research unit, the Main Directorate Deep Sea Research, or GUGI.

Nuclear-powered, with a crew of up to 25, the ship has been in service since the early 2000s and is believed to be able to dive as deep as 6,100 meters.

It's designed in a way that allows it to dive deeper than normal Russian attack or ballistic-missile submarines. It features a series of orbs contained within a traditional-looking submarine hull, thus giving rise to its cartoon nickname.

The submarine is also designed to be carried, or ferried, under the belly of a larger submarine, allowing greater secrecy and shrouding from sonar or other surveillance.

Western military analysts and at least one Russian naval blogger said the ship that most often ferries the AS-12 is the BS-136 Orenburg, a modified Delta III ballistic-missile submarine.

Though military spending has started leveling off, Russia President Vladimir Putin has poured tens of billions of dollars into upgrading his nation's armed forces and increased the number of operations across the different branches in recent years.

The navy is no exception, particularly with the increased Russian military presence in Syria and the eastern Mediterranean, said Jeffrey Edmonds, a former National Security Council staffer and research scholar at the Washington-based Center for Naval Analyses.

"A higher operations tempo increases the chances of an accident," he told RFE/RL. "However, it's too early to say what caused the fire and whether or not it was human or mechanical error. The Losharik incident will likely have a deep operational impact on the Directorate for Deep Sea Research, given how advanced and relatively few these submarines are."

For the wider public, the shadowy world of undersea surveillance, and even sabotage, has regained attention over the past two years with the spotting of Russian military research vessels lurking off U.S. coastlines.

U.S. intelligence and military officials have publicly voiced concerns that Russian forces might be developing new, secretive ways to tap — or even cut — undersea fiber-optic cables that carry transatlantic Internet traffic.

Others have pointed to new Russian efforts to go after the network of undersea acoustic arrays that the United States and NATO have deployed for years to track submarines, or even classified naval cables.

GUGI, the navy's leading experimental research division, has been behind several eye-catching weapons systems in recent years, including a nuclear-powered torpedo.

It's also responsible for a research vessel known as the Yantar, which was launched in 2015 with the ability to carry two manned submersibles and a remotely operated underwater vehicle.

In 2017, Russia's official government newspaper, Rossiyskaya Gazeta, boasted of the surveillance capabilities of the ship, which, like the AS-12, calls the Kola Peninsula port of Severomorsk its home.

"Yantar has devices aboard intended for deep-sea tracking, as well as equipment for connecting to top-secret communications cables," the paper wrote.

In 2018, the United States went so far as to accuse Moscow of "tracking undersea communications cables" and imposed economic measures on the Russian company that was allegedly providing underwater diving equipment to Russia's Federal Security Service.

On July 2, there were conflicting reports about what may have sparked the fire, whether the dead sailors may have asphyxiated due to noxious fumes or for other reasons, and whether the fire occurred on the submarine itself or on another submersible launched by the AS-12.

For many Russians, the incident has echoes of one of the most searing moments of Putin's presidency: the 2000 sinking of the submarine Kursk, which killed 118 sailors. Putin and military officials were excoriated in the immediate aftermath for lying about the rescue operation.

"The Russians are investing a lot of energy in developing new approaches to undersea warfare, but everything that I have seen…seems to indicate that certain legacies of the Soviet era, especially overly centralized design control and corruption, remain endemic," said Don Thieme, a retired U.S. Marine officer and now a professor at the Center for Naval Warfare Studies at the U.S. Naval War College.

Despite lingering problems with design and corruption, Thieme — who clarified that his views were separate from those of the U.S. Navy or the Defense Department — said Russian military thinkers are still formidable.

"One should never underestimate the Russian capability to be innovative in their design processes and how they think about the maritime domain from their perspective," he told RFE/RL.

"No matter what the cause, it is a sad day for the Russian submarine force and the Russian Navy who will, once again, have to do a lot of soul-searching and answer some painful questions," he said.

Source: https://www.rferl.org/a/did-a-deadly-fire-break-out-on-a-secret-russian-spy sub-/30033760.html

Copyright (c) 2019. RFE/RL, Inc. Reprinted with the permission of Radio Free Europe/Radio Liberty, 1201 Connecticut Ave., N.W. Washington DC 20036.

9. 
The changing shape of Arctic security
28/06/2019
---
Over the past year, the Arctic has been receiving a series of unpleasant wake-up calls about security in the region. Following more than twenty years of the Far North being widely viewed as disconnected from 'traditional' hard strategic concerns, the question of whether the Arctic might be viewed as an arena for military competition has reappeared.
For the past couple of decades, the Arctic had been viewed as an area of 'high north, low tension'. The watershed speech by the last president of the Soviet Union, Mikhail Gorbachev, in Murmansk in 1987, had called for peacebuilding measures to lessen strategic tensions in the Arctic. And in 1996, the then newly created Arctic Council decided to leave security affairs off its agenda in the organisation's founding document.
Within the Arctic Council, its eight members – Canada, Denmark, Finland, Iceland, Norway, Sweden, Russia and the United States – sought to promote the Arctic as a zone of cooperation and joint problem-solving, while recognising the distinct geography, demographics and economics of the Far North. Despite a cooling of relations between Russia and the United States since the start of the conflict in Ukraine in 2014, a tacit agreement among the membership cordoned off non-Arctic political and security concerns from the Council's deliberations and overall Arctic diplomacy.
The Greenland ice sheet – the second largest ice body in the world – is deteriorating due to global warming and continues to melt faster than predicted. This raises serious concerns, while also making the region more accessible to shipping and extractive industries, including fossil fuels, mining and fishing. © Medium
This situation has shifted abruptly, however, due to two major factors. The first is the more visible overspill of conflicting great power policies, especially between Russia and the United States, into the Arctic as both countries recognise the region is more central to their strategic interests. The second is the growing attention paid by non-Arctic states to Arctic affairs, especially as the Far North welcomes greater economic activity. While China may be leading this process, other non-Arctic governments have also sought to develop more robust Arctic policy interests. These include Japan, Singapore, South Korea and several European actors – France, Germany, Italy, the Netherlands, Poland and the United Kingdom – as well as the European Union as a whole. As a result, the Arctic has increasingly been moving away from the international strategic periphery, raising the question of the degree to which the Arctic should be considered an international security concern as opposed to a regional one.
Environmental and economic issues
'Security' in the Arctic has traditionally been discussed within non-military frameworks. The most pressing issue has been the region's susceptibility to climate change, including the erosion of polar ice and altered weather conditions, with the associated impact on local-level socio-economic affairs and indigenous persons. The landmark 2018 reportby the Intergovernmental Panel on Climate Change – which described the global impact of the planet's temperature rising by 1.5°C in the coming years – pointed specifically to the Arctic being most affected, and many discussions about Arctic development have used climate change as a focal point.
Other economic and environmental security issues have appeared on the Arctic agenda in recent years as the region becomes more accessible to shipping and extractive industries, including fossil fuels, mining and fishing.
As once-dormant sea routes in the Arctic Ocean become ice-free for longer periods of time, maritime security concerns including search and rescue, incidents at sea, and codes of conduct for regional sea-lane transit have been subject to debates and subsequent agreements. Foremost among these has been the 2017 Polar Code, which seeks to regulate civilian ship transit both in the Arctic and in the waters off Antarctica. Addressing the concerns about overfishing in the region as more open water becomes reachable, a fishing ban in the Central Arctic Ocean commenced in October 2018 with the support of the European Union, Russia and the United States as well as Canada, China, Iceland, Japan, Norway and South Korea.
Currently, drilling for fossil fuels in the Arctic has not taken place on a major scale, due to comparatively low world energy prices during the last five years. However, some noteworthy projects have been spearheaded by Russia, including the Yamal liquefied natural gas (LNG) initiative, supported by Chinese and French interests, as well as emerging spinoff enterprises. The US government's attempts to open northern Alaska to offshore oil drilling, despite environmental and legal concerns, have so far been unsuccessful. Over the past decade, many warnings have been raised about an 'Arctic scramble', as numerous countries sought to enter the region in search of more easily obtainable resources, but a fully developed economic competition has yet to take place. This is due not only to lower energy prices since 2014, but also to the fact that many of said resources lie uncontested, well within the lands and waters of the Arctic states.
Beyond the exclusive economic zones of the Arctic Ocean littoral states, there have been some disagreements about maritime boundaries and, for a time, these added to speculation that the region was going to be subject to contests over economic and political sovereignty. The now infamous incident in 2007, when a metal Russian flagwas placed under the ice near the North Pole by a Russian submarine, was arguably the catalyst for this ongoing speculation. Nonetheless, many disagreements over Arctic maritime boundaries have either been resolved or continue to be quietly negotiated. A potentially thorny maritime border dispute between Norway and Russia in the Barents Sea was defused by a 2010 agreement. The contested status of Hans Island (Tartupaluk in Greenlandic) has so far eluded a similar resolution but talks between Canada and Denmark over its eventual political status continue.
A potentially more complicated disagreement involves the North Pole itself, and more specifically the competing claims to the underwater Lomonosov Ridge, which extends well into the Central Arctic including the North Pole. The ridge's area is claimed by Canada, Denmark (via Greenland) and Russia, which have all asserted the region is part of their respective continental shelves. All three governments have submitted updated claims to the United Nations Commission on Limits of the Continental Shelf, with Ottawa being the latest to do so in May of this year. The resolution of the dispute may have profound effects on the balance of economic and perhaps even strategic power in the Arctic but, again, this competition has been wholly relegated to diplomatic circles and may also ultimately be decided by bilateral agreements, along similar lines to the resolution the Norway-Russia dispute in the Barents Sea.
The reintroduction of military concerns
The reintroduction of military concerns in the Arctic came about, to borrow a quote from Ernest Hemingway, in two ways: "gradually, then suddenly". The 'gradual' aspect is based on the steady reintroduction of army, navy and air force elements into the region by major Arctic players.
Russia under President Vladimir Putin has moved to develop the Arctic as a major component of efforts to boost the Russian economy, which is feeling the brunt of Western sanctions and economic isolation in the wake of the illegal annexation of Crimea in 2014. Moscow is optimistic about the potential for Siberia and the Russian Far East to provide major boosts to the country's economy via the energy projects, the opening of the Northern Sea Route for faster Asia-Europe maritime shipping, and the associated building of ports and infrastructure to support Arctic sea trade. This has indicated Russia is also seeking to protect Arctic assets in ways which began to catch the attention of the United States and its northern European allies.
Previously abandoned Cold War-era military installations have been reopened and incursions by Russian aircraftand submarines into or close to other countries' Arctic spaces have become more frequent. (There was even a bizarre case in May of this year of a beluga whale, wearing a Russian-made harness, being captured off the northern coast of Norway which, allegedly, may have been dispatched for spying purposes.) The most recent large-scale exercises by the Russian military, Vostok 2018, included operations throughout Siberia and the Russian Far East; and Moscow has increased trans-Arctic radar coverage and developed systems for radio-electronic jammingof foreign aircraft and vessels.
The United States and NATO Allies had been responding to these activities on many fronts. These include improvements to the US Navy's Second Fleet, such as developing the means to operate more visibly in the Arctic; the reopening of military facilities in Keflavik, Iceland, by the United States after American forces had withdrawn in 2006; and long-delayed plans being finalised for the construction of new icebreakers to replace the two aging vessels still in operation by the US Coast Guard. In comparison, Russia currently has more than forty functioning icebreakers, including nuclear-powered ships. In April this year, the latest such nuclear-powered vessel, the Ural, was formally launched in St Petersburg.
By far the most visible sign that Washington had begun to view the Arctic through a military lens – adding greatly to the 'sudden' aspect of the emergence of hard security concerns in the region – was illustrated by United States Secretary of State Mike Pompeo's speech at the Arctic Council's Ministerial meeting in Rovaniemi, Finland, in May this year. His remarks pointed to other Arctic actors as military threats and suggested that Russian claims to the Northern Sea Route and Canadian sovereignty over the Northwest Passage (which Washington views as international waters) were 'illegitimate'. Moreover, his speech omitted any mention of climate change and, at the end of the meeting, the Council was unable to release an official declaration because the United States delegation would not support any statement from the gathering which made reference to climate change.
Another notable aspect about Secretary Pompeo's speech in relation to Arctic security concerns was that his presentation not only singled out Russia and Canada for criticism, but also China, which despite not being an Arctic state has significantly augmented its Arctic policies in the areas of scientific diplomacy and economic cooperation over the past decade. Mr Pompeo sharply criticised Beijing for expanding its Arctic interests, despite, as noted above, several other non-Arctic states, including US allies, having done the same. He also implied that China was seeking to develop strategies in the Arctic Ocean which were similar to those in place regarding the South China Sea, despite the two cases having dramatically different political and legal frameworks.
American government statements published earlier this year – including an April 2019 policy paper by the US Coast Guard and the annual report on China's military activity by the US Department of Defense released the following month – also sought to paint Beijing as an Arctic spoiler, including by suggesting that China's scientific interests in the region may lead to overt Arctic military strategies, including submarine deployments. The United States (as well as Denmark) has also been anxious about China's expanding economic interests in Greenland, including in mining and potential infrastructure investment. China has also announced its intention to build a nuclear-powered icebreaker (the country currently has two conventional icebreaking ships capable of Arctic operations) and that technology could in theory be transferred to military vessels.
Attempting to leverage China out of the Arctic may be moot, given that Beijing has already established strong ties with other Arctic states, including Russia, but also in the Nordic region. Moreover, Beijing is now in a position to affect much emerging Arctic policy given its size and economic strength. Immediately following the Arctic Council meeting in Finland, an Arctic Circle forum was held in Shanghai in which Chinese Arctic achievements in research and investments were highlighted, including as part of the Belt and Road Initiative, which formally added the Arctic in 2017. Descriptions of an 'Ice Silk Road' were further elucidated in Beijing's January 2018 White Paper on Arctic policy. At the Shanghai meeting, it was also hinted that China was interested in spearheading new organisations in the Arctic – a further sign that the country, while stressing that it is not seeking to challenge the current state of Arctic governance, is not going to accept being marginalised in the region either.
Both Russia and the United States are continuing to show signs of hardening their Arctic strategies. The Putin government has announced new stipulations on the use of the Northern Sea Route by foreign vessels, including mandatory 45-day notifications and the transfer of information on ships and their cargo to Russian authorities. These rules have been denigrated by American officials, with one US Admiral responding to these policy changes by stating that the Arctic was 'nobody's lake'.
The United States, meanwhile, is hoping to conduct 'freedom of navigation operations' in the Arctic this summer, despite the considerable logistical challenges involved and likely opposition from both Canada and Russia. This month, the US Department of Defense released an updated Arctic strategy report, reiterating the challenges which China and Russia present to security in the region, including concerns that Beijing may seek to influence Arctic governance via its economic power. The paper confirmed that the United States should build greater awareness of Arctic challenges, enhance operations in the region, including conducting exercises and cold-weather training, and strengthen the Arctic's 'rules-based order'.
The Arctic is now facing a potential 'revenge of Realpolitik' in regards to regional security, as the strategic concerns of both major Arctic players, Russia and the United States, along with those of large non-Arctic states such as China, are starting to enter the region with much more regularity. As the Far North continues to be a source of international focus due to threats of climate change, those security concerns may now have to share figurative space with classical power politics, as the region continues to move away from the strategic periphery and towards an uncertain mainstream in emerging global strategic discourses.
---
Marc Lanteigne is an Associate Professor of Political Science at UiT: The Arctic University of Norway (Tromsø). He is the author of Chinese Foreign Policy: An Introduction, and several books and articles on Chinese and East Asian politics, as well as the editor of the Arctic politics blog Over the Circle.
What is published in NATO Review does not necessarily represent the official position or policy of member governments, or of NATO.
10. 
Russian intelligence operations shifting tactics not goals
26/04/2019
---
Russia's intelligence services – well-funded, aggressive and politically protected – remain at the heart of Moscow's wider political war against the West, intended to disrupt, distract, and demoralise. Although many different instruments are used, from disinformation and corruption to diplomacy to economic pressure, the intelligence services are committed to not just gathering information but active operations, and thus they play a crucial role in their use. The lesson for NATO is not just of the need for continued vigilance but also that the solidarity embodied by the Alliance is as important in dealing with non-military as military threats.
A year of living dangerously
There was no let-up in Russia's aggressive intelligence campaign against the West in 2018. In March, an attempt was made to kill Sergei Skripal – a former officer of Russia's military foreign intelligence service (GRU) turned British agent – with a rare nerve agent, Novichok. Skripal, his daughter and a first responder survived but a passer-by, who later discovered the vial in which the poison was carried, died.
Greece threw out two Russian diplomats and banned two others in July 2018, citing attempts to interfere with the historic vote in (what is now formally known as) the Republic of North Macedonia over changing the country's name.
As one of several coordinated denunciations of Russian activities, Britain and the Netherlands accuse Russian agents of trying to hack into the Organization for the Prohibition of Chemical Weapons (OPCW), while it was investigating the attack on Sergei Skripal, a former Russian spy, in the United Kingdom.
Pictured (left to right) General Onno Eichelsheim, the director of Netherlands Defence Intelligence and Security Service, Dutch Minister of Defence Ank Bijleveld and British Ambassador to the Netherlands Peter Wilson at a news conference in The Hague – 4 October 2018. © Reuters
A Russian spy was made persona non grata in Sweden in August and, in September, the Norwegian Police Security Service arrested an alleged agent, although he was later released.
In October, four GRU officers were detained by the Dutch authorities as they were hacking into the systems of the Organisation for the Prohibition of Chemical Weapons (OPCW) in The Hague – the watchdog that had been investigating the Skripal poisoning case.
Nor does 2019 promise to be any better. Already, a major in the Belgian military intelligence service (ADIV) has been accused of being a Russian agent and a Swedish national was arrested for contacts with an officer of Russia's foreign intelligence service (SVR).
Countries across Europe are mobilising to identify and prevent potential interference with the European elections in May as well as a slew of local ones to be held this year. In Denmark, for example, the government has announced an action plan to prevent Russian meddling in its parliamentary elections, to be held in or by June.
Tactical learning, strategic obduracy
However many operations are foiled, exposed in precise detail, and followed up with expulsions and recriminations, the Kremlin seems committed to its campaign. Rather than being humbled, it has instead made some tactical shifts of emphasis.
Thus, although there is undoubted and justified concern about Russian activities around the forthcoming European elections, Moscow appears to have learned that it is unlikely to be able to swing the results of polls through direct interference, and that such efforts can be counter-productive. Instead, the emphasis is rather on exploiting the campaigns and outcomes to maximise internal dissent and to make them as acrimonious as possible. A steady flow of polarising disinformation and propaganda, playing to every extreme, is likely to be supported by covert intelligence activity. The latter could range from hacking and leaking real or doctored materials, to providing relatively small amounts of what the Russians call chernaya kassa, or 'black account' moneys, to useful individuals, campaigns and media outlets (in an age when a passionate partisan with a website or a twitter feed can be considered such an 'outlet').
I was in Moscow during the initial British expulsions that followed the Skripal case – before other countries also showed their solidarity – and a think tanker close to the Kremlin expressed what seemed to be the government's consensus when he assured me that this would be the sum total of the diplomatic cost. The unexpectedly strong international response came as a shock to Moscow and seems to be deterring that kind of overt, even wilful challenges. Inevitably, largely temporary lulls in activity ensued as networks were re-established. However, other than that, it seems to have done nothing to discourage Moscow from its aggressive and high-tempo intelligence campaign, merely slightly (and possibly temporarily) moderating its tactics.
Russian President Vladimir Putin addresses intelligence officers at a gala event to mark the centenary of The Main Directorate of the General Staff of the Armed Forces of Russia (GRU) – 2 November 2018. © en.kremlin.ru
It is telling, after all, the extent to which President Vladimir Putin continues to put his faith in his security and intelligence services. He continues to lean on them as his primary sources on analysis of the outside world (much to the chagrin of the Ministry of Foreign Affairs). And he used the gala celebrating the GRU's centenary in November 2018 to signal his wholehearted support of the agency and its officers' "professionalism, personal daring and decisiveness", confounding those who thought he might be angered by their recent high-profile failures.
Desperately seeking solidarity
If the Kremlin is unlikely in the near future to change its ways, the crucial question becomes how best to respond. The multinational response to the Skripal attack – in which 27 NATO countries expelled 123 Russian diplomats and spies – remains the single most visible rebuke to the Russian intelligence challenge and also the most powerful example of a potential systemic counter.
NATO has proven to be a uniquely effective alliance precisely because of the solidarity it embodies: an attack on one member state is an attack on all. At NATO's Warsaw Summit in 2016, it was decided that also a so-called 'hybrid attack' could potentially lead to the invocation of Article 5 (the collective defence clause in NATO's founding treaty). That is a mutual commitment that even Moscow appears to take seriously, for all Western concerns about potential faint-heartedness and division.
However, NATO's effectiveness also rests on its relatively tight focus and limited mission. While it has moved into the realm of out-of-area expeditionary operations, and while it is well aware of the dangers that non-military challenges pose to warfighting capabilities, it is not well placed to deal with many of them, and nor should it. The weaknesses the Russian campaign exploits, from the feelings of communities that feel politically marginalised, to the continued problems of corruption and illicit financial flows, are issues of governance, not defence.
Other agencies, such as the European Union and/or alliances of individual states, need to demonstrate the same solidarity that NATO embodies. Either way, until the Kremlin can believe that if it carries out malign non-military operations against a Western state, it risks more than simply a bilateral challenge, it has little reason substantively to scale down its operations.
Individual states also have to up their game, especially in the realms of intelligence and counter-intelligence spending. Although NATO's famous benchmark – that member states ought to spend two per cent of GDP on defence – is for many still an aspiration rather than a reality, it does at least provide a sense of the minimum target. There is no such common figure for spending on defence against political operations, with the result that the proportional budgets vary wildly, from relatively high spenders such as Estonia, the United Kingdom and the United States, to nations at the other end of the spectrum.
After all, in the context of alliances, where sharing intelligence and discussing common plans are a daily necessity, member states which fail to invest in their counter-intelligence agencies put not only their own security at risk but also that of their allies. Russia's intelligence challenge is not going to abate in the near future and there will be other challenges on the horizon, possibly from ascendant powers such as China or non-state actors. Whether a task for NATO, or the European Union, or some other constellation of states, or a combination, it is time for the debate about adequate levels of security spending to move beyond the purely military and into the covert domains.
---
Dr Mark Galeotti is a Senior Associate Fellow at the Royal United Services Institute. His most recent works include 'Russian Political War' (Routledge, 2019), 'We Need To Talk About Putin' (Ebury, 2019) and 'The Vory: Russia's super mafia' (Yale, 2018).
See also his previous article for NATO Review (2017): 'Russian intelligence is at (political) war'
What is published in NATO Review does not necessarily represent the official position or policy of member governments, or of NATO.
11. 
NATO Defence Ministers approve new space policy, discuss readiness and mission in Afghanistan
Today, Ministers approved a new overarching space policy. This will guide NATO's approach to space, the opportunities and challenges. "We can play an important role as a forum to share information, increase interoperability, and ensure that our missions and operations can call on the support they need," said NATO Secretary General Jens Stoltenberg.
Ministers also addressed NATO's defence and deterrence posture, including the Readiness Initiative. By 2020, Allies will make available 30 combat ships, 30 land battalions, 30 air squadrons, to be ready within 30 days. The Secretary General announced that Allies have already generated around three-quarters of the forces required. "There is still work to do, but by the end of the year, we aim to be at full strength," he said.
Afghanistan was also high on the agenda, with a meeting of all nations contributing to NATO's Resolute Support Mission and with participation from the United Nations, European Union, World Bank, and Afghan Defence Minister Asadullah Khalid. "While many challenges remain in Afghanistan, we now have a unique opportunity for peace," said the Secretary General. He underlined that Allies fully support U.S. efforts to achieve a political settlement in Afghanistan. Mr. Stoltenberg also announced that Allies have recently generated forces for the next rotation, and confirmed financial support for the Afghan security forces through 2024. "We will stay in Afghanistan for as long as necessary, to ensure the country never again becomes a safe haven for international terrorists," he said.
On Wednesday, Ministers discussed Russia's violation of the INF Treaty and the Alliance's response. Allies continue to urge Russia to return to full and verifiable compliance with the INF Treaty. However, Russia continues to produce and deploy SSC-8 missiles and therefore NATO is preparing for a world without the Treaty. Ministers agreed that the Alliance will respond should Russia fail to return to compliance. "We will not mirror what Russia does. We do not want a new arms race, but at the same time we must continue to maintain credible deterrence and defence," said the Secretary General. He stressed that Russia still has a chance to save the INF Treaty and Allies will convey this message at a meeting of the NATO-Russia Council next week.
Ministers also discussed progress on burden sharing, in terms of cash, capabilities and contributions. "Fair burden sharing underpins everything we do as an Alliance, and we are making major progress," said the Secretary General. He noted that 2019 will be the fifth consecutive year of real growth in defence spending by European Allies and Canada, and by the end of 2020, Allies will have added a cumulative total of well over one hundred billion dollars. Mr. Stoltenberg stressed that burden sharing will be an important topic at the meeting of NATO leaders in London in December.
12. 
THE CRACKUP OF THE ISRAELI LEFT
A new book details how the Left chose to surrender to the Arab enemy.
In recent weeks the mostly left-leaning news media have published articles about the turbulence of this year's elections in Israel with such handwringing titles as "Is the Israeli left doomed to marginalisation?," "The Decline of the Israeli Left," and "Whatever Happened to the Israeli Left?" But if one really wants to educate oneself deeply and broadly about this shift in the tiny democracy's political landscape, one can hardly do better than to read Mordechai Nisan's new book, The Crack-Up of the Israeli Left, published by Mantua Books. In it, Dr. Nisan brilliantly dissects the rise of the Right and the decline of the Left in the Jewish state. To quote from the book cover's description, it details how "the Left detached its moorings from reality and principle, raised its voice against the Zionist enterprise, and chose surrender to the Arab enemy."
If anyone is qualified to expound upon Israel's political and cultural battlegrounds, it's Mordechai Nisan. Dr. Nisan (with a doctorate in Political Studies from McGill University) has been a teacher and consultant for a number of academic and public institutions in Israel, including Hebrew University in Jerusalem, where he taught Middle East Studies for 35 years. Among his many books are Toward a New Israel: The Jewish State and the Arab Question (1992), Only Israel West of the River: The Jewish State and the Palestinian Question (2011), and Politics and War in Lebanon (2015). He has written articles for The Jerusalem Post, Israel National News, Global Affairs, Middle East Journal, and many other publications. He has also been an activist for Jewish settlement in the territories of Judea and Samaria.
Dr. Nisan was kind enough to take time to answer some questions for FrontPage Mag.
Mark Tapson: You begin your book by describing Israel as "a fable and a myth, but also a Great Truth." What do you mean by that?
Mordechai Nisan: Myth as an expression of inner thoughts and memories mobilizes people to action. Fables arouse children's imagination, as myths do for adults. Israel was born from a great myth rooted in the Biblical story of liberation and conquest, awakening the Jewish people to relive their past through the medium of Zionism and reconstituting their freedom and sovereignty in modern times. This is a revitalized myth actualizing an ancient truth of God and Jewish peoplehood in history.
Thus, the distinction between reality and imagination, truth and fable, collapses in the dynamic Jewish Return to the Land of Israel. This is the secret of the founding or re-founding of the state of Israel in 1948. A culture that has lost myth, wrote Nietzsche in The Birth of Tragedy, "has lost its natural healthy creativity." Israel's myth lives on, and so does Israel.
MT: What IS "the crackup of the Israeli left"?
MN: The Israeli Left is stuck in a deep moral and political crisis. Its cyclical downturn has degenerated into ideological rigidity (against the Land of Israel) and political arrogance (against the citizens of Israel). Rootless leftist elites, who are entrenched in the media, academia, the arts, and the judiciary, parade secularism against tradition, vaunting a pro-Palestinian political narrative and having abandoned a pro-Israel one. The more radical elements in the Labor and Meretz parties severed their spiritual ties to the vision of a proud Jewish state, as when they opposed the 2018 Basic Law recognizing "Israel as the nation-state of the Jewish people."
This Leftist "crack-up" includes a long list of political pathologies: siding with the BDS travesty, charging Israel with fascism and Nazi-like policies, refusing to sing the national anthem, employing blood libel terminology to denigrate Jewish settlers, praising Palestinian enemies as peace-loving, and trivializing the dangerous consequences of territorial withdrawal. Leftist incoherence and despair have cost them votes, with the nationalist-rightist Likud Party dominating Israeli politics for decades, since 1977.
MT: To confront the Palestinian "war is peace" mindset toward Israel, you state that "Israel is in need of a culture of war to secure its future." Can you elaborate on that?
MN: The Israel Defense Forces, with an array of intelligence and cyber capacities, are on 24/7 alert since the day Israel arose in 1948; and poised to defend the country from threat, attack, and terrorism by Iran and Syria, Hezbollah and Hamas, Islamic Jihad and Fatah. For its part, Islam is a religion of war – as Ayatollah Khomeini said; but this does not prevent the Palestinian war donning the mask of peace as a strategy of deception.
Israel enlists and trains its youth for military service and instills love for the homeland, to fight and sacrifice to protect its citizens. This is not a sign of militarism, rather a call for realism and vigilance. When I say that Israel must cultivate a culture of war, despite Judaism in its biblical, prophetic, and rabbinic sources teaching that the highest human value is peace, I am speaking about a patriotic spirit for the defense and survival of Israel.
MT: You refer to the 1993 Oslo Accords as a "swindle," "plotted in darkness" and "abundant in Israeli hubris." What did the Accords lead to instead of peace and democracy?
MN: The 1993 Oslo Accord was born in the political shadows by Israeli Foreign Minister Shimon Peres, who maneuvered Prime Minister Yitzhak Rabin to take a leap of faith into political oblivion. The Israeli government galvanized parliamentary support by scandalous means, shamelessly recognized the Palestine Liberation Organization (PLO) as a peace partner, and propounded the absurdity of a "New Middle East." The Jews embraced their murderers, fantasizing that the Palestinians want nothing more than independence and sovereignty when, in fact, their goal was and remains the destruction of Israel and the elimination of the Israelis.
Thus the idiocy of a "two-state" solution to the Israeli-Palestinian conundrum. Israel agreed to imprudent territorial withdrawals and, in return, the Palestinians violated obligations and commitments, unleashing the "Oslo War" indiscriminate terrorism against Israelis, in restaurants, hotels, markets, and busses, on the roads and in the forests. This diabolical war/peace political theatre led to the slaughter of many hundreds of Jews. Leftist complacency and naivety brought fear and panic, suffering and death, upon the people of Israel. The loony Left has not confessed its error and continues to promote further capitulation and withdrawal from land. Fools repeat their mistakes and do not learn from them.
MT: You're critical of the Israeli response to Arab terrorism, which is to treat it too much like a law enforcement issue. What is a more effective approach to deterring terrorism?
MN: The anti-terror agencies have the responsibility to monitor, detect, and prevent, apprehend and punish those elements engaged in terrorism against a country and its citizens. Israel's security apparatus is exceptional; its performance level is perhaps the best in the world. The Israelis are Middle Easterners expected to understand the cultural code and workings of Arab society. As such, fighting terrorism as a law enforcement task misses the point, because the Palestinian war against the Jews and Zionism is rooted in religious and ideological Islamic and Arab imperatives. When Palestinians arson Jewish fields or throw rocks at an Israeli car, this is not an isolated misdemeanor or youthful prank, but jihad as a deadly campaign.
To apply effective deterrence, the people closest to the terrorist must pay the price of expulsion for the individual terrorist's lone foray to destroy and murder. Before the sun rises, the terrorist's family disappears. To act with boldness in applying collective punishment is not to be arbitrarily ruthless toward the enemy, but to show compassion for your people and implement an effective policy to save lives.
MT: You point out that the prescient philosopher Eric Hoffer recognized as far back as 1968 that, "as it goes with Israel, so it will go with all of us." Why is Israel the canary in the coal mine?
MN: The image of "the canary in the coal mine," as the bird faces impending death while warning humans of a like fate, ostensibly misconstrues the connection between Israel and the West. Considering the ignoble collapse of Europe facing militant Islam, the European miner is in a more dire condition than the Israeli bird. Eric Hoffer foresaw the link between Israel and the West, the Jewish state being a litmus test for the survival of the West.
However, his prediction did not account for signs of a loss of meaning and political submission that have afflicted western and central Europe, Canada and Australia as well. Like a wounded animal, Europe seems lifeless. While Europe's loss of will ill-prepares it to withstand the multi-level Muslim challenge, which strikes at the very core of peoples' historical culture and national pride, Israel – that lone canary – forges ahead with resolve.
Yet, were Israel to go down and the Muslim world triumph against the Jews, the forces of Islam would be emboldened to believe that Christian Europe – Madrid and London, Paris and Rome – later perhaps New York and Washington – would fall into their hands. In that regard, Eric Hoffer grasped the interconnection of things in the historical process. Worth mentioning here is the menacing Arab adage: "after the Saturday people come the Sunday people." When the West supports the Jews, they are also saving the Christians.
* * *
Photo by Gedalya AKA David Gott
13. 
ANTIFA THUGS BRUTALIZE JOURNALIST ANDY NGO
Leftist fascist mob finds meaning in terror.
Independent journalist Andy Ngo, known for documenting Antifa's violence, was himself assaulted by members of the radical leftist group June 29 in Portland, Oregon.
The Quillette editor and photojournalist suffered a brain hemorrhage that required him to stay in a hospital overnight, Quillette reports.
The day before the assault, Ngo tweeted his anxieties about covering the June 29 demonstration.
"I am nervous about tomorrow's Portland Antifa rally. They're promising 'physical confrontation' & have singled me out to be assaulted. I went on Tucker Carlson last year to explain why I think they're doing this: They're seeking meaning through violence."
According to Quillette, "[t]he scene was captured by local reporter Jim Ryan, whose video can be accessed at the link below."
Quillette offered a warning to potential viewers of the video:
We caution readers that it is an unsettling spectacle—by which we mean not only the violence itself, but the unconstrained glee this pack of mostly young men exhibit as they brutalize a journalist whom they'd spent months demonizing on social media, and whom they'd explicitly singled out for attack.
The attack on Ngo is yet another reminder that the totalitarianism-loving domestic terrorists of Antifa, who call themselves anti-fascist activists, are the real fascists in today's America because, among other things, they use violent tactics pioneered by the real-live fascist storm-troopers of Weimar Germany, the Sturmabteilung (SA). These Antifa goons opposed the Nazis but eagerly copied their tactics, using their fists to shut down political opponents and break up meetings and rallies. Some Antifa today even dress like Nazis, wearing black and red, the anarchist colors which traditionally have also been used by Nazis.
Antifa, which as a group has been warmly embraced by many Democrats, regained prominence in the post-Obama era by assaulting conservatives and Trump supporters. The hyper-violent anarchists and communists of the Antifa movement are notorious for promiscuously labeling those they target as fascists, Nazis, and racists, in the absence of evidence. Antifa routinely tag supporters of President Trump as fascists.
Ngo is one of those innocent people smeared as a fascist because he doesn't toe the Antifa line and dares to report what these bad people really do. Even Ngo's status as a minority (Asian) and a gay man, two golden stars in the Left's victim hierarchy, didn't save him from a savage attack.
A communications official at the left-wing group, the Human Rights Campaign, the largest LGBTQ advocacy group in the U.S., mocked Ngo, saying not only that Ngo got what he deserved, but that he wanted the attack to happen.
"Violence is completely wrong, and I find it sad and weak to allow a sniveling weasel like Andy Ngo to get under one's skin like this, but I'm also not going to pretend that this wasn't Ngo's goal from the start[,]" Charlotte Clymer tweeted.
"Andy Ngo intentionally provokes people on the left to drive his content[,]" Clymer continued. "Being attacked today on video taken an actual journalist (because Ngo is definitely not) is the greatest thing that could have happened to his career. You know it. I know it. He knows it. We all know it."
According to reports, at least one Antifa activist punched Ngo in the face. A group of them then got close to him, kicking and throwing cups of a white liquid at him as he moves away from them. Portland Police said some of the "milkshakes" thrown by Antifa at the rally contained moistened quick-drying cement, which can inflict chemical burns on exposed skin. It was not clear at press time if any of the cement made contact with Ngo's body.
In a video shot after the attack, a bleeding Ngo explains that his attackers made off with his camera. "I just got beat up by the crowd—no police at all—in the middle of the street and they stole my GoPro," he said. "They punched me several times in my face and head. I'm bleeding."
Fellow independent journalist Michelle Malkin organized a GoFundMe fundraising campaign to benefit Ngo.
"My friend, Portland, Oregon-based journalist Andy Ngo, was beaten and robbed today by Antifa while covering the latest paroxysms of left-wing violence," she wrote at the GoFundMe page. "Andy has been singled out, doxxed, and targeted by SJW thugs while police stand by and do nothing."
Quillette excoriated the Antifa thugs for their "base motivations" that "seem to consist of glorifying themselves as freedom fighters on social media, and shutting down anyone who challenges their vainglorious narrative."
These people were so eager to pummel Ngo because he "has been relentless in exposing the true face of Antifa. They attacked him for the simple reason that he has challenged their ideological propaganda—an Antifa tactic that any true fascist would recognize and applaud."
14. 
DEMOCRATS' CONCENTRATION CAMP CRAZE
Leftist Dems deploy dated Communist Party talking points.
July 2, 2019
"The United States is running concentration camps on our southern border and that is exactly what they are – they are concentration camps – and if that doesn't bother you."
That was New York Democrat Rep. Alexandria Ocasio-Cortez, and she wasn't done. "I use the word because that's what an administration that creates concentration camps is. A presidency that creates concentration camps is fascist and it's very difficult to say that." Minnesota Rep. Ilhan Omar was quick to back up her colleague.
"There are camps and people are being concentrated," Omar explained. "This is very simple. I don't even know why this is a controversial thing for her to say. We have to really truthfully speak about what's taking place." Not to be outdone, comedian Rosie O'Donnell chimed in.
"Yeah, the concentration camps, even though there's lots of controversy about the word," O'Donnell told host Andy Cohen. "But, actually, legitimate scholars who study genocide say, yes, these are, in fact, the criteria for concentration camps, they meet them. There are over 100,000 camps, in nearly every state."
The liberal comic didn't point out the genocidal camps on a map, or list any prominent inmates concentrated there. And like AOC and Ilhan Omar, O'Donnell had no clue she was parroting a Communist Party propaganda campaign from the late 1940s.
The House Committee for Un-American Activities (HCUA) was investigating Gerhard Eisler, an agent of the Communist International, which Stalin used to control the national Communist parties, including the Communist Party USA. Eisler was a top Comintern official and even gave orders to CPUSA commissar V.J. Jerome.
Eisler's brother Hanns, whose works included the "Comintern March," was a composer in Hollywood, and when HCUA investigators paid him a visit, people began coming out the woodwork. The CPUSA had been a major force in the studios but after World War II, New Deal Democrats Ronald Reagan and Roy Brewer ran the Party out of the back lots and so-called talent guilds. In the aftermath, many in Hollywood were eager to reveal their mistreatment at the hands of Party bosses.
They became "friendly" witnesses and the Party types the "unfriendly" witnesses. As Billy Wilder quipped, only a few were talented, the rest were just unfriendly. Originally 19, they were slimmed down to a group that became known as the "Hollywood Ten."
Communist Party lawyers ran the show, and according to writer-producer Phillip Dunne, a veteran of studio political wars, they were getting orders directly from Moscow. So in the famous hearings in Washington on October 20, 1947, the unfriendlies did not render the eloquent defense of Communism their celebrity supporters had been expecting.
Dalton Trumbo (Kitty Foyle, Tender Comrade) would not say if he was in the CPUSA or even in the Screen Writers Guild, but as the cameras rolled, Trumbo delivered his big line: "This is the beginning of an American concentration camp!" This is the dialogue the Party wanted, and Trumbo was the ideal speaker.
As Budd Schulberg explained, the CPUSA was the "only game in town" during the 1930s, but the Stalin-Hitler Pact of 1939 drove many out of the Party, never to return. Dalton Trumbo joined the Party during the Pact and in 1940 wrote The Remarkable Andrew, a novel in which the ghost of Andrew Jackson argues against American aid to the British, who were "already licked." Trumbo would do anything for the Party and his charge of the "American concentration camp" became the Party line.
Actress Karen Morley, born Mildred Litton, appeared in movies such as Mata Hari, Scarface and Arsene Lupin. Morley joined the Communist Party during the 1930s and played a role in leading Sterling Hayden into the Party ranks. She didn't testify until 1952, and by that time Stalin had exploded an atom bomb, tightened his grip on Eastern Europe, and swung the USSR back to its traditional anti-Semitism, deriding Jews as "rootless cosmopolitans."
In his testimony, director Robert Rossen (All the King's Men) charged that the victims of the Slansky trials in Czechoslovakia were "all hung, in my opinion, for being Jews, and nothing else." Karen Morley had no similar revelations and no second thoughts about the Party or Stalin.
In November, 1952, she took the Fifth, rounding out more than 4,000 pages of Hollywood testimony. Morley's beloved Stalin died in 1953, and the next year she ran for Lieutenant Governor of New York with the American Labor Party, a Communist front that opposed the Marshall Plan, opposed NATO, and backed North Korea in the Korean war. Morley lost but kept the Communist talking points alive.
"There were strong Fascist elements on the march," Morley said in 1983, "Six concentration camps were set up; the money was allocated for them and actually spent, about a quarter of a million dollars. And it was quite clear who would have been sent to them. It was in this atmosphere that people informed."
This Communist canard now emerges from the likes of AOC, Ilhan Omar, and Rosie O'Donnell, with a difference. For old-line Communists like Dalton Trumbo and Karen Morley, Stalin was the Great Leader and the USSR utopia. Leftist Democrats have only the anti-American demonology, more shrill and absurd by the day.
15. 
CLARITY ABOUT NATIONALISM
Is it good or bad?
July 2, 2019
In order to make arguments for nationalism, we have to define it.
The first definition in Merriam-Webster is "loyalty and devotion to a nation." But in a second paragraph, it adds, "especially: a sense of national consciousness exalting one nation above all others and placing primary emphasis on promotion of its culture and interests as opposed to those of other nations or supranational groups."
Let's be clear: If the second paragraph is the only definition of nationalism, nationalism is always a bad thing. Furthermore, I acknowledge that this definition is what some people have in mind when they call themselves nationalists.
At the same time, even anti-nationalists would have to acknowledge that if the first paragraph is the definition of "nationalism," nationalism can often be a beautiful thing.
So, if we are to be honest, the answer to the question of whether nationalism is good or bad is "How do you define it?"
Dictionary.com offers seven definitions.
The first is "spirit or aspirations common to the whole nation."
The second is "devotion and loyalty to one's own country; patriotism."
Only when we get to the third definition is the definition pejorative: "excessive patriotism; chauvinism."
Therefore, a) based on the competing definitions of the term, b) assuming both definitions can be true and c) if intellectual honesty is to govern our discussion, we can reach only one conclusion: There is good nationalism and bad nationalism.
That — not "nationalism is always good" or "nationalism is always bad" — is the only accurate assessment.
Therefore, morally speaking, nationalism is no different from anything else in life.
There is moral violence (in self-defense, in defense of innocents, in defense of a society under unjust attack, etc.) and immoral violence (murder of innocents, wars of aggression, etc.).
There is moral sex (consensual sex between adults and, in the Judeo-Christian value system, within marriage) and immoral sex (such as rape, incest and with a child).
There is moral use of a gun (in self-defense, etc.) and immoral use of a gun (against an innocent, etc.).
Knives are used morally by chefs and surgeons and immorally by murderers, muggers and torturers.
Even love must be morally assessed according to context. Love is not always beautiful and moral. Germans' love of Hitler, Chinese people's love of Mao and Russians' love of Stalin were evil.
Nationalism is beautiful when it involves commitment to an essentially decent nation and when it welcomes other people's commitment to their nations. Nationalism is evil when it is used to celebrate an evil regime, when it celebrates a nation as inherently superior to all others and when it denigrates all other national commitments.
One should add that nationalism is evil when it celebrates race, but that is not nationalism; it is racism. Nationalism and racism may be conjoined, as German Nazism did. But they are not definitionally related. While some Americans have conjoined American nationalism with race (such as the Confederacy, the Ku Klux Klan and currently various fringe "white identity" movements), American nationalism, based as it is on the motto "e pluribus unum" ("out of many, one"), by definition includes Americans of all races and ethnicities. That is how conservatives define American nationalism. I have never met a conservative who defined American national identity as definitionally "white."
Otherwise, nationalism — the celebration of one's nation and one's national identity — is almost always a beautiful thing.
The creation of nations was a major moral achievement. It got people to identify with something beyond their families and tribes, which always involved violent feuds and warfare. The creation of the nation is one of the main reasons the West developed morally and in many other ways ahead of other cultures.
And the lack of a unifying national identity is one of the two main reasons (the other being corruption) that much of Africa lags behind other regions. If Hutus and Tutsis would have identified first as Rwandans, one of the worst genocides in the contemporary world — the Hutu slaughter of nearly 1 million Tutsis in a little over three months in 1994 — would likely never have happened. It was murder at a greater pace than the Nazi genocide of the Jews in the Holocaust — and without any modern machines of death. It was done one-on-one almost entirely using machetes.
Today, nationalism in Europe is increasing primarily because of the belief among many Europeans that the European Union is overbearing and because many Europeans do not believe that a "European" identity can offer anywhere near the comfort, emotional sustenance and communal ties a national identity offers.
Human beings need a descending order of commitments: first to oneself, then to one's family, then to one's community, then to one's nation and then to humanity. It is neither possible nor praiseworthy to cry over a family killed in a car crash on the other side of the world as one would cry over the death of one's own family or a family in one's neighborhood or in one's own country.
The great teaching of the Bible is "Love your neighbor as yourself." It does not say "Love all of humanity as yourself." Love must begin with our neighbor. It should never end with our neighbor, but it must begin with him.
16. 
TRUMP AND KIM JONG-UN AT THE KOREAN DMZ 
U.S. president makes historic crossing into North Korea — as his bold gamble pays off.
President Trump took an historic step on Sunday by becoming the first sitting U.S. president to cross into North Korea, after shaking hands with North Korea's leader Kim Jong-un across the border at the Korean Demilitarized Zone. Kim hailed the president's move as a "courageous and determined act" that "means that we want to bring an end to the unpleasant past." President Trump said, "Stepping across that line was a great honor. I think it's historic, it's a great day for the world." After Kim crossed the demarcation line to enter South Korea, President Trump said that he would invite Kim at some point to visit the White House. The two leaders held a 50-minute meeting at the Demilitarized Zone, resulting in their decision to designate teams for the resumption of nuclear negotiations that have stalled since the failed summit meeting in Vietnam earlier this year. President Trump noted, following the meeting, that "speed is not the object." He added, "We're looking to get it right."
All of this came about because of President Trump's willingness to break the mold of formal diplomacy. "The United States, under the Trump administration, has disrupted the longstanding, but failing, US policies of past administrations by seeking to build trust from the top down," said Barry Pavel, senior vice president and director of the Atlantic Council's Scowcroft Center for Strategy and Security. About a day prior to President Trump's face-to-face talk with Kim, while the president was still at the Group of 20 summit in Osaka, Japan, the president took a bold gamble. He tweeted the suggestion that he and Kim meet at the Korean Demilitarized Zone for a quick hello and handshake. Much to the president's relief, he avoided the embarrassment of a no-show when his North Korean counterpart accepted the invitation. "It is good to see you again," Kim said to the president through an interpreter. "I never expected to meet you in this place." The hello and handshake turned into a nearly hour-long substantive meeting.
The historic event was marred somewhat by overzealous North Korean security forces who jostled U.S. journalists and injured Stephanie Grisham, the new White House press secretary, as she tried to intervene on the journalists' behalf. Nevertheless, the unplanned encounter between Kim and President Trump was by far a net positive. Democrat presidential candidates who criticized the president's move forward are whiners with no idea how to operate successfully on the world stage.
A spokesman for former Vice President Joe Biden shamelessly told CNN that "President Trump's coddling of dictators at the expense of American national security and interests is one of the most dangerous ways he's diminishing us on the world stage and subverting our values as a nation." The Obama-Biden administration's foreign policy was defined by its coddling of dictators, most notably the thugs running the Iranian regime. The Trump administration has thankfully sought to undo such dangerous Obama-Biden coddling.
So long as President Trump and Kim Jong-un remain willing to talk with each other directly, even against the advice of their underlings, we can expect a continuation of North Korea's suspension of nuclear tests and its launching of intercontinental ballistic missiles. That is a good thing in itself, and an accomplishment that eluded the Obama-Biden administration as it pursued in vain what it called "strategic patience." President Trump has managed so far to maintain maximum economic pressure on the North Korean regime through multilateral and unilateral sanctions, while keeping the door open to diplomacy that has dramatically reduced the likelihood that tensions in the region could spin out of control.
That said, major pitfalls lie ahead. North Korea has continued to produce enough fuel to perhaps make a half dozen or more nuclear bombs. Last May, the regime launched short-range missiles. We're not even sure who will be the leading negotiators for North Korea, after rumors surfaced that North Korean negotiators involved in the failed Vietnam summit were either purged or have been sidelined.
It is also becoming abundantly clear that Kim Jong-un will not agree at this time to implement complete, verifiable and irreversible denuclearization as the Trump administration has demanded as a precondition to lifting any of the current economic sanctions. The Vietnam summit collapsed after President Trump refused Kim's demand for removal of the most significant sanctions in exchange for North Korea's dismantling of only its Yongbyon nuclear facility. After since meeting with Chinese President Xi Jinping and Russian President Vladimir Putin, presumably to secure their support in future negotiations with the U.S. and to pry them away from fully cooperating in enforcing the current sanctions, Kim no doubt felt he held a stronger hand the next time he met with President Trump. He may have tried to play that hand on Sunday. If so, it didn't work.  President Trump made no concessions on the sanctions to get the talks back on track.
Nevertheless, following Sunday's impromptu meeting, President Trump left the door open to possibly removing some sanctions while negotiations proceed. "At some point during the negotiation, things can happen," President Trump said. This puts the Trump administration on the horns of a dilemma. North Korea wants to follow a step by step approach to reciprocal concessions with no concrete agreed upon definition of the end-state of complete denuclearization or a detailed road map of how to get there. We have been down that road before, always frontloading major economic concessions that are difficult to reverse in return for illusory promises and easily reversible minor concessions from North Korea.
If the president agrees to remove the most biting sanctions to keep the talks going and obtains what amounts to symbolic concessions from Kim that leave the bulk of North Korea's nuclear weapons and missile programs intact, he would be falling for the same stalling for time tactics and charm offensives that have bedeviled prior administrations. If, for example, the Trump administration goes along with Chinese and Russian proposals to ease some of the toughest UN Security Council sanctions against North Korea, such as caps on its imports of oil, as a reward for proceeding with negotiations and offering a few more insubstantial concessions, it will be unlikely to get the sanctions reinstated, whatever North Korea does after that. Kim may also up the ante as the 2020 presidential election approaches, when President Trump wants to feature his peace-making with North Korea.
An all-or-nothing approach is not the only option, however. Even if the parties cannot agree on a formula for complete denuclearization in the near term, there are intermediate milestones that may be more feasible but would still be significant. For example, the Trump administration could press North Korea to irreversibly dismantle all nuclear facilities at Yongbyon and at its first covert uranium enrichment facility, known as the Kangson enrichment site, under unfettered IAEA monitoring and verification.
This could be coupled with the complete and irreversible dismantling of North Korea's primary manufacturer of ballistic missiles, the Tae-sung Machine Factory. The administration could define the achievement of these milestones as enough of a down payment to warrant the removal of some (but not all) of the UN Security Council's most stringent sanctions that North Korea objects to, as talks proceed and the moratoriums on long-range missile launches and nuclear tests remain in effect. The administration could also consider steps towards more normalization of relations with North Korea. This way, the Trump administration is not giving up on the U.S.'s ultimate goal of complete denuclearization of the Korean Peninsula. Yet it would at least secure, as an intermediate step, the most meaningful concessions from North Korea so far in sharply reducing its nuclear and missile production facilities since the regime began its nuclear program in earnest three decades ago.
17. 
İ
lk adımı Erdoğan atmıştı! Bakan Akar haritalarla gidince harekete geçtiler
Libya, 2009'da Akdeniz'de Münhasır Ekonomik Bölge (MEB) ilan edip sınır ülkelerle anlaşmaya hazır olduğunu ilan etti. Erdoğan haritalarla Libya'ya gidip anlaşmanın ilk adımını attı. Ancak 2011'de Kaddafi devrilince Yunanistan Libya'nın deniz alanını işgal etti. Milli Savunma Bakanı Akar'ın Kasım 2018'de haritalarla Libya'ya gitmesinden sonra bu kez Hafter'in harekete geçirilmesi dikkat çekti

.
ΧΑΦΤΕΡ (ΗΓΕΤΗΣ Α. ΛΙΒΥΗΣ)
Libya
, bundan 10 yıl önce 27 Mayıs 2009'da Münhasır Ekonomik Bölge (MEB) ilan edip sınır ülkelerle anlaşmaya hazır olduğunu ilan etti. 29 Kasım 2010'da dönemin başbakanı Cumhurbaşkanı Erdoğan Libya'ya, beraberinde haritalarla gitti. İki ülke, anlaşma için çalışmaları başlattı.
Henüz birkaç ay geçmişti ki Libya'da düğmeye basıldı. 2011 yılı başında patlak veren iç savaş çalışmaların rafa kaldırılmasına neden oldu. Kaddafi devrilince Yunanistan, Libya'nın 39 bin kilometrekarelik deniz alanını işgal etti. Yıllar sonra 5 Kasım 2018'de Hulusi Akar'ın Libya Ulusal Mutabakat Hükümetini ziyaretinde o haritalar tekrar masaya çıkarıldı. Çalışmalar yeniden başlatıldı. Aradan 1 ay geçmeden 2019 başında Hafter harekete geçirildi ve Ulusal Mutabakat Hükümeti'ni devirmeyi amaçlayan Trablus saldırısını başlattı. Libya'da iç savaşı doğuran nedenlere bakıldığında bölgesel güç oyunları, Libya'nın yurt dışındaki 150 milyar dolarlık kayıp parası, ülkedeki petrol ve doğal gaz kaynaklarının paylaşılması savaşı var.
Ancak Türkiye ile Libya ne zaman bir MEB anlaşmasına yakın olsa hızla çıkarılan bu kargaşa, Doğu Akdeniz'deki enerji paylaşımı meselesini Libya müdahalesinde ilk sıraya çıkarıyor.
TAM İMZALANACAKKEN
Libya'da Türkiye'nin desteklediği Ulusal Mutabakat Hükümeti, Hafter'i ağır yenilgiye uğratırken, ülkenin istikrara kavuşmasını engelleyen menfaat savaşları, Doğu Akdeniz'deki enerji paylaşım kavgasının dışında görülmüyor. Türkiye ile Libya ne zaman bir MEB anlaşmasına yakın olsa ülke iç savaşa sürüklendi. 2011'de Libya'da ilk kıvılcım yakıldığında Türkiye ile Libya, deniz yetki alanları sınırlandırma anlaşması yapmak üzere çalışmaları başlatmıştı. İşte o günden bugüne yaşananlar:
ERDOĞAN HARİTALARLA GİTTİ
Libya, 27 Mayıs 2009'da Münhasır Ekonomik Bölge (MEB) ilan edip deniz sınırlarını kesinleştirmek üzere anlaşmaya hazır olduğunu beyan etti. Bunun üzerine dönemin Deniz Kuvvetleri Komutanı emekli Oramiral Eşref Uğur Yiğit, olayın akademik yönden incelenmesi ve değerlendirilmesi talimatını verdi. Yapılan araştırmalar iki ülke arasında bir sınırlandırma anlaşması yapılabileceğini ortaya koydu. 29 Kasım 2010'da Libya'ya resmi ziyarette bulunan dönemin başbakanı Recep Tayyip Erdoğan, bu konuyu da gündeme getirdi ve Kaddafi'ye bu haritaları ve çalışmaları sundu. İki lider, deniz sınırlarının çizilmesi için görüşmelerin ilerletilmesi üzerinde anlaştı ve heyetler oluşturuldu.
İÇ SAVAŞ ÇIKARILDI, YUNANİSTAN O SAHALARI İŞGAL ETTİ
Anlaşma hazırlıklarının başlaması üzerinden henüz bir aç geçmişti ki Libya iç savaşında düğmeye basıldı. 2011 yılının hemen başlarında patlak veren iç savaş nedeniyle bu çalışmalar rafa kalktı. Bu durum ise en çok Yunanistan'a yaradı. Yunanistan, iç savaş daha ilk yılını geride bırakmamışken 2011 yılında İyon Denizi ve Girit Adası'nın güneyinde bulunan sahayı, sismik araştırma sahası ilan etti. Bu yolla Libya'nın 39 bin kilometrekare büyüklüğündeki bir deniz alanını işgal etti. Yunanistan, attığı bu adıma, iç savaşla boğuşan Libya'dan itiraz gelmeyince 2014 yılından itibaren aynı sahalarda bu kez uluslararası hidrokarbon araştırma ve işletme ihaleleri açtı. Yunanistan, bu yolla, fiili durum yaratarak bu bölgedeki deniz alanlarını kendi adına tescil ettirmek üzere harekete geçti. Yunanistan o günden bu güne de bu alanları kendi karasuları gibi sahiplendi.
BAE'ye verilen silahlar araştırılsın

ABD Senatosu Dış İlişkiler Komitesi, ABD'nin BAE'ye sattığı silahların Libya'da Hafter'e bağlı güçlerin elinde çıkması konusunda soruşturma istedi. Senato Dış İlişkiler Komitesinin en kıdemli Demokrat üyesi Bob Menendez, ABD Dışişleri Bakanı Mike Pompeo'ya bir mektup yazarak, Libya'da ortaya çıkan Amerikan silahlarının soruşturulmasını istedi. Menendez, mektubunda, Pompeo'ya hitaben, "Eğer bu iddialar doğruysa, yasaya göre BAE'ye tüm silah satışını kesmeniz gerekeceğinin eminim farkındasınızdır" ifadesini kullandı. Menendez, ABD'nin BAE'ye satmış olduğu silahların Libya'da ortaya çıkmasının hem ilgili Amerikan yasasını açık bir şekilde ihlal ettiğini, hem de Birleşmiş Milletlerin (BM) Libya'ya uyguladığı silah ambargosunu deldiğini belirtti.
O haritalar çıkarılınca Hafter saldırdı
Libya'da yaklaşık 10 yılın ardından görece istikrar tesis edildikten sonra Türkiye, BM nezdindeki meşru yönetim Ulusal Mutabakat Hükümeti ile temas kurdu. Milli Savunma Bakanı Hulusi Akar, 5 Kasım 2018'de Libya'yı ziyaret etti. Akar, 2010'da yarım kalan görüşmelerin tamamlanması çağrısında bulundu. Bakan Akar, Yunanistan'ın Libya'dan gasp etmeye çalıştığı alan ve Türkiye-Libya deniz yetki alanlarını gösteren haritaları da muhataplarına iletti. Bakan Akar'ın Libyalı muhatapları üzerinde yarattığı farkındalığın yansıması 13 Aralık 2018'de Libya Devlet Konseyi Başkanı 2'nci Yardımcısı Fawzi Abdullah başkanlığındaki heyetin Türkiye ziyaretiyle karşılık buldu. Bu ziyarette Libya ile deniz sınırlarının belirlenmesi konusu ayrıntılı olarak değerlendirildi. Karşılıklı bu ziyaretlerin tozu kalkmamışken 2019 başında General Hafter eliyle doğrudan meşru hükümeti hedef alan saldırılar başlatıldı.
​HAYATİ ANLAŞMA
Bugün Libya yeni bir iç savaşın kucağına itiliyor. Amerika ve Fransa tarafından açık koruma gören, Libya iç savaşında ise Birleşik Arap Emirlikleri, Mısır, İsrail, Yunanistan başta olmak üzere bölgesel dizayn için görevli ülkelerin açık desteğini alan General Hafter, Ulusal Mutabakat Hükümeti karşısında güç kaybederken tek hedef olarak Türkiye'yi gösteriyor. Libya'da iç savaşı doğuran nedenlere bakıldığında bölgesel güç ve hakimiyet oyunları, Libya'nın yurtdışındaki kayıp 150 milyar dolar parasının iade edilmesine yanaşılmaması, ülkedeki petrol ve doğa lgaz kaynaklarının paylaşılması savaşı var. Ancak Türkiye ile Libya ne zaman bir MEB anlaşmasına yakın olsa hızla çıkarılan bu kargaşa ve Hafter'in Türkiye'yi hedef alan açıklamaları, Doğu Akdeniz'deki enerji paylaşımı konusunu Libya müdahalesi gerekçelerinde ilk sıraya çıkarıyor. Tüm bu gelişmeler Türkiye ile Libya arasında bir deniz sınırlandırma anlaşmasının ne kadar gerekli olduğunu ortaya koyuyor.
KAYNAK: YENİ ŞAFAK
18.

ΕΞΙ (
6) ΧΡΟΝΙΑ ΚΛΕΙΝΟΥΝ ΣΗΜΕΡΑ, ΑΠΟ ΤΟ ΠΡΑΞΙΚΟΠΗΜΑ ΤΟΥ ΣΤΡΑΤΑΡΧΗ ΣΙΣΙ, ΚΑΤΑ ΜΟΡΣΙ, ΣΤΗΝ ΑΙΓΥΠΤΟ
!..
19.
20. 
Ο Ρ/ΥΠΑΜ Shoigu είπε τί έκαναν οι Ρ/Ναυτικοί του Υ/Β, που πέθαναν στο "Severomorsk

"
3 Ιουλίου 2019
Φωτογραφία: Άρτεμ Ζιτένεφ /

ΡΙΑ Νοβόστι

 
Κείμενο:

Γεβγένια Σεστάκ 

 •
Οι ναυτικοί που βρίσκονταν στο υποβρύχιο του Βόρειου Στόλου ήταν ειδικοί υψηλής ειδίκευσης και διερευνούσαν την υδρόσφαιρα της Γης, δήλωσε ο ρωσικός υπουργός Άμυνας του Στρατού Σεργκέι Σόιγκου στο "RIA Novosti".
Την Τετάρτη, ο  Ρώσος υπουργός Άμυνας Σεργκέι Σοϊγκού έφτασε στο Severomorsk.
Υπενθυμίζουμε ότι την 1η Ιουλίου,  ξέσπασε πυρκαγιά στο όχημα καθόδου του  πυρηνικού υποβρυχίου βαθέων υδάτων AS-12 "Losharik"  και σκοτώθηκαν 14 υποβρύχιοι. Ως πιθανός λόγος φέρεται να ήταν, όπως δήλωσαν εμπειρογνώμονες στην εφημερίδα "VIEW" φέρεται να ήταν το  κλείσιμο των ηλεκτρικών εγκαταστάσεων  και παράλληλη  έκρηξη του φυσικού αερίου .
Ο Πρόεδρος Βλαντιμίρ Πούτιν δήλωσε ότι μεταξύ των σκοτωμένων στη φωτιά  ήταν επτά (7) κορυφαίοι Πλοίαρχοι, Πλοίαρχοι  πρώτης τάξης! Όλοι είναι, όπως είπε ο Πούτιν, "Ήρωες της Ρωσίας".
Η εφημερίδα "VIEW" έγραψε λεπτομερώς   γι' αυτή την τραγωδία.
"INSIDE EVERY… PROGRESSIVE IS A TOTALITARIAN SCREAMING TO GET OUT"!..
"ΑΠΟ–ΤΣΟΓΛΑΝΟΠΟΙΗΣΗ ΤΩΡΑ"!
"ΧΑΙΡΕΤΕ"!
"ΕΛΛΗΝΑΣ"
-/-