Ο ΕΠΙΦΑΝΗΣ ΘΕΟΣ ΝΑ ΜΑΣ ΦΩΤΙΖΕΙ!..
IRAN CLAIMS TO HAVE NEW OIL CUSTOMERS DESPITE SANCTIONS
Despite clear backtracking due to the US sanctions on Iran, Deputy Oil Minister for Trade and International Affairs Amir Hossein Zamaninia claimed an improvement in sales.
JANUARY 5, 2019
Iranian oil platform, Iran flag. (photo credit: Reuters)
"China, India, Japan, South Korea and other countries that were granted waivers from America to import Iranian oil are not willing to buy even one barrel more from Iran," said Zamaninia.
Iranian President Hassan Rouhani says Iran plans on breaking any sanctions imposed on it by the US and involved countries.
EGYPT'S SISI: MILITARY COOPERATION WITH ISRAEL AT UNPRECEDENTED LEVELS
Comments were made during an interview with CBS News set to be aired on Sunday
JANUARY 4, 2019
Prime Minister Benjamin Netanyahu met with the Egyptian President Abdel Fattah al-Sisi in New York . (photo credit: AVI OHAYON – GPO)
Asked if security cooperation with Israel was the closest ever between two countries which were once enemies, he answered, "That is correct… We have a wide range of cooperation with the Israelis."
Israel shares a 240-km.-long border with the restive Sinai Peninsula, and Cairo and Jerusalem have been reportedly closely cooperating in the fight against an estimated 1,000 ISIS terrorists in the region since Sisi rose to power.
Northern Sinai, a mountainous desert between the Suez Canal and Israel, has been a refuge for Islamist terrorists, with the peninsula's main jihadist group, Ansar Beit al-Maqdis, carrying out several attacks – some deadly – against IDF troops patrolling the border.
Following Sisi's rise to power, the group – which pledged allegiance to Abu Bakr al-Baghdadi and the Islamic State in 2014 – began a wave of deadly attacks against Egyptian security forces in the Sinai.
Sisi began waging military operations against the jihadists, and while the terrorist group has lost much of its strength, it remains active and continues to carry out deadly attacks.
In February 2017, following a massacre of 305 worshipers at al-Rawda mosque in the northern Sinai city of Bir el-Abd, a senior Israeli defense official stated that the "relationship between Israel and Egypt is ongoing. Israel has always been ready to lend a hand and provide assistance to any country in the war against terrorism, in this case and in the future as well."
According to foreign reports, the militaries of the two countries meet regularly to exchange intelligence in the fight against ISIS, and Cairo has given the green light to Jerusalem to strike the terrorists by air.
In February, The New York Times reported that for more than two years Israel had been carrying out a full-blown covert aerial campaign against ISIS terrorists in the Sinai, conducting some 100 airstrikes by unmarked drones, helicopters and jets, with Sisi's approval.
The report also stated that it was "unclear if any Israeli troops or special forces have set inside Egyptian borders," as it would increase the risk of exposure for the two sides which have remained, until now, mum on the cooperation.
In Israel, the military censor has restricted reports of the cooperation. Following the interview with CBS's Scott Pelley, the Egyptian ambassador contacted the network and requested that the interview – which also touched on the jailing of Sisi's opponents and the massacre of 800 civilians when he was defense minister – not be aired.
CBS has insisted that the interview will nonetheless be broadcast on Sunday at 7 p.m. EST/PST.
3.
Bolton arrives in Israel to discuss Syria, Iran, Chinese investment
US National Security Adviser John Bolton arrived in Israel on Saturday and will meet with Prime Minister Binyamin Netanyahu on Sunday before heading for Turkey. He will report that there is no timeline for the US pullout from Syria and discuss Israel's particular concerns about the handover of the Al Tanf base, which controls the Syrian-Iraqi border, to the Russians.  Bolton will raise the issue of Chinese technological investment in Israel, especially in Haifa port.
4. 
Dünyanın En Büyük Süper Güçleri Belli Oldu! Bakın Türkiye Kaçıncı Sırada
İngiltere'deki 'The Henry Jackson Society' düşünce kuruluşu, ekonomik performans, teknolojik gelişmeler, askeri güç ve diplomatik ilişkileri değerlendirerek dünyanın en büyük 20 süper gücünü açıkladı

.

α.

ABD
β.
BİRLEŞİK KRALLIK
γ.
ÇİN
δ.
FRANSA
ε.
ALMANYA
στ.
JAPONYA
ζ.
KANADA
η.
AVUSTRALYA
θ.
HİNDİSTAN
ι.
RUSYA
ια.
GÜNEY KORE
ιβ.
İTALYA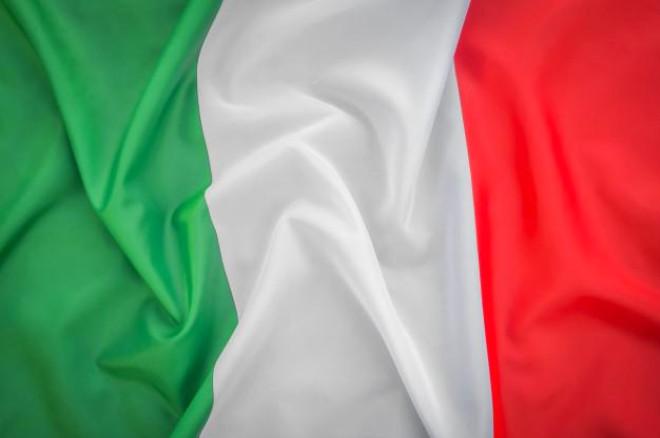 ιγ.
BREZİLYA
ιδ.
GÜNEY AFRİKA
ιε.
ARJANTİN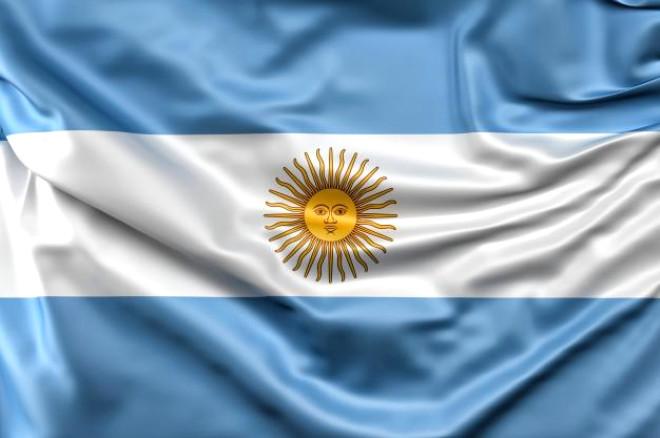 ιστ.
ENDONEZYA
ιζ. / 17
TÜRKİYE
ιη.
MEKSİKA
ιθ.
SUUDİ ARABİSTAN
η.
NİJERYA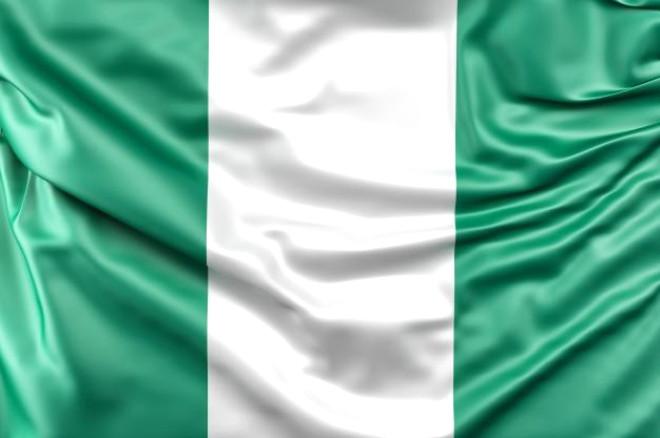 5.
Muslim congresswoman's map replaces Israel with 'Palestine

'
Map replacing Israel with Palestine in Rashida Tlaib's office. (Twitter

)
By JNS.org
Congresswoman Rashida Tlaib (D-Mich.) reportedly displayed a map on her first day in the House of Representatives with a note posted over Israel that reads "Palestine."
Buzzfeed reporter Hannah Allam posted on Twitter, "Someone has already made a slight alteration to the map that hangs in Rashida Tlaib's new congressional office."
She also announced her own upcoming congressional delegation trip to the West Bank, details of which have not been publicized.
6. 
Opinion: If Six-Day War never took place, guess where 'Palestine' would be
IDF troops seen at Government House in the Old City of Jerusalem after it was captured from Jordan, which occupied it for 19 years. (AP/Israel Army, File)
By Martin Sherman
If the "West Bank" was part of the "Hashemite Kingdom" up to 1967, how did it suddenly become the Palestinians' long-yearned-for homeland, which up until then they were submissively willing to cede to an alien potentate?
"Not since the time of Dr. Goebbels [head of the Nazi Propaganda Machine] has there ever been a case in which continual repetition of a lie has born such great fruits… Of all the Palestinian lies, there is no lie greater or more crushing than that which calls for the establishment of a separate Palestinian state in the West Bank… ( "Palestinian Lies," Ha'aretz, 30-7-76, by Prof. Amnon Rubinstein, former far-Left Meretz Education Minister)
As the new elections approach, the "Palestinian problem" is once again likely to dominate much of the inter-(and intra-) party debate. In many ways this debate is entirely superfluous. After all, a simple mental experiment will suffice to strip away the veil of mendacity shrouding the Palestinian grievances against Israel.
To demonstrate this, imagine for a moment that the 1967 Six Day War, in which several Arab armies marshalled their forces with the undisguised intention to annihilate Israel, never took place. Imagine that Israel had not been compelled to launch a preemptive strike in self-defense to thwart the Arabs' openly proclaimed aim of total genocide that resulted in it taking over Judea-Samaria (aka the "West Bank")—which the Palestinians now contend is their long-yearned for homeland.
Then ask yourself: If that war had not occurred, where would "Palestine" be?
After all, but for this war, the "West Bank" would not have fallen under Israeli administration. Surely then, the Palestinians would have no grievances against the Jewish state and there would be no charges of Israel "occupying Palestinian lands" and dispossessing the "Palestinians" from their "homeland."
Sadly, this is not the case. Charges of "occupation" of Palestinian land and dispossession of the Palestinians were widespread long before Israel had control of a square inch of the "West Bank."
Indeed, as early as March 8, 1965, over two years before the Six-Day War, Gamal Abdel Nasser, president of Egypt, proclaimed his bloodcurdling intent: "We shall not enter Palestine with its soil covered in sand, we shall enter it with its soil saturated in blood."
But what "Palestine" was he referring to? It certainly was not the "West Bank" and Gaza, which were under Jordanian and Egyptian rule respectively. It could only be the territory within the pre-1967 borders of Israel—the very borders to which Israel is being pressured to return in order to ensure…peace.
Similarly savage sentiments were expressed by Ahmad Shukeiri, Yasser Arafat's predecessor as chairman of the PLO. Indeed, only days prior to the outbreak of the Six-Day War, in a somewhat premature flush of triumph, he crowed: "D Day is approaching. The Arabs have waited 19 years for this and will not flinch from the war of liberation…"
Ominously, he threatened: "This is a fight for the homeland–it is either us or the Israelis. There is no middle road … We shall destroy Israel and its inhabitants and as for the survivors—if there are any— the boats are ready to deport them."
An ephemeral 'homeland

'

Here again, Shukeiri's use of the words "liberation" and "homeland" is revealing…and damning for current Palestinian claims.

After all, they clearly did not apply to the "West Bank" or the Gaza Strip, since both were under Arab rule and certainly not considered the "homeland" towards which Palestinian "liberation" efforts were directed.

The true significance of these terms emerges with stark clarity from the text of the original version of the Palestinian National Charter — formulated in 1964, a full three years before the "West Bank" fell under Israeli administration.

In it, Article 16 states: "The liberation of Palestine… [is] necessitated by the demands of self-defense" and "the Palestinian people look forward to [international] support… in restoring the legitimate situation to Palestine… and enabling its people to exercise national sovereignty and freedom."

But Article 24 stipulates precisely what was not included in the "homeland" of "Palestine" and where sovereignty was not sought to be exercised. Indeed, it unequivocally forswears Palestinian claims to "any territorial sovereignty over the West Bank in the Hashemite Kingdom of Jordan and Gaza."

It is difficult to imagine a more authoritative source for exposing as bogus the Palestinian claim that the "West Bank" and Gaza comprise their "ancient homeland."
An anomalous 'nation

'?

This, of course, creates the remarkably anomalous situation we have today.

On the one hand, the Palestinians profess that they are willing to forego all the territory they claimed as their pre-1967 "homeland," but on the other, obdurately demand for their post-1967 "homeland" a completely different territory, which they explicitly excluded from their previous homeland demands.

It would be difficult to find any historical precedent of such a dramatic metamorphosis of an envisioned "homeland", in which there is not an overlap of a single square inch between the territory originally claimed and that claimed only a few years later.

This is not a trivial matter. For a sense of nationalism is driven by a sense of belonging, inextricably associated with geographical sites in the homeland, where great events took place that generated a distinct national historical memory and consequent coherent national identity.

But if such nation-generating sites were located in pre-1967 Palestine, what such sites could there possibly be in post-1967 Palestine that could generate a sense of nationhood—since the Palestinians themselves conceded that, up to 1967, it did not constitute part of their homeland? Indeed, if the "West Bank" was part of the "Hashemite Kingdom" up to 1967, how did it suddenly become the Palestinians long-yeaned-for homeland which, up until then, they were so willing to cede submissively to an alien potentate.

'Liberation' means 'annihilation of Israel'

Clearly then, the aspirations of the Palestinians have nothing to do with their attachment to the land, but everything to do with the detachment of Jews from the land—i.e. driving the Jews from any portion of the land between the Jordan River and the Mediterranean Sea.

Indeed, even within the pre-1967 lines, long before today's alleged "root causes of the conflict" (.i.e. "occupation" and "settlements") were part of the discourse, much less facts on the ground, Israel was condemned as a colonial, fascist, expansionist power.

According to Article 19: "Zionism is a colonialist movement in its inception, aggressive and expansionist in its goal, racist in its configurations, and fascist in its means and aims. Israel, in its capacity as the spearhead of this destructive movement and as the pillar of colonialism, is a permanent source of tension and turmoil in the Middle East."

The pre-1967 implication is clear. To remove enduring "tension and turmoil" in the region, their "source" — Israel — must be removed.

Therefore, the only conceivable "plain-English" translation for the "liberation of the homeland" must be the "annihilation of Israel."
Denying all ties between Jews and 'Palestine'
The 1964 Palestinian National Covenant was replaced by a 1968 version, which, in the guise of "the liberation of Palestine," continued to advocate the destruction of Israel as a necessary precursor for Mideast peace —in blatantly explicit terms.
Article 22 states that the "liberation of Palestine will destroy the Zionist and imperialist presence and will contribute to the establishment of peace in the Middle East."
Any thoughts that this reference was to the post-1967 "occupied territories" is quickly dispelled by Article 19, which declares: "The partition of Palestine in 1947, and the establishment of the state of Israel are entirely illegal, regardless of the passage of time…"
Article 20 delves even further back into history — to 1917 — to deny the validity of Jewish statehood in any portion of the Holy Land: "The Balfour Declaration, the Palestine Mandate System, and all that has been based on them are considered null and void. The claims of historic and spiritual ties between Jews and Palestine are not in agreement with the facts of history and the conception of what constitutes statehood."
'
Palestine' is where the Jews are
So, going back to our mental experiment and the original question it posed: If the 1967 Six-Day War had never taken place and the "West Bank" had remained under the rule of the Hashemite Kingdom, where would "Palestine" be?
The inevitable answer would be: Wherever the Jews are …
Is it too much to hope that simple truths will determine attitudes in the next election?
Martin Sherman is the founder and executive director of the Israel Institute for Strategic Studies.
7. 
ABD'den Türkiye'ye 'Suriye'ye operasyon' uyarısı
ABD Ulusal Güvenlik Danışmanı John Bolton, ülkesinin Suriye'den çekilme kararı hakkında konuştu.
Bolton, "Türkiye'nin, kendileriyle tam koordinasyon içinde olmadan Suriye'de askeri müdahale düzenlemesini istemediklerini" söyledi.
İsrail ziyaretinde gazetecilere konuşan Bolton, çekilecek ABD güçlerinin korunması için de garantiler istediklerini ekledi.
"Trump'ın pozisyonu, Türkiye'nin Kürtleri öldüremeyeceği yönünde" diyen Bolton, "Kürtleri korumaya yönelik anlaşma imzalanmadan Suriye'den ABD askerlerinin çekilmesi gerçekleşmeyecek" ifadesini kullandı.
8. 
Οι 15 Έλληνες που καθορίζουν την παγκόσμια ναυτιλία
Του Χάρη Φλουδόπουλου
Οι Έλληνες εφοπλιστές συνέχισαν να κυριαρχούν στον κλάδο της ναυτιλίας και να αναδεικνύονται στους επιχειρηματίες με τη μεγαλύτερη ισχύ και επιρροή παγκοσμίως το 2018, ξεπερνώντας ακόμα και την ολοένα και πιο ισχυρή στον κλάδο των θαλάσσιων μεταφορών Κίνα. Η ελληνική πρωτοκαθεδρία επιβεβαιώνεται εκ νέου από τη φετινή κατάταξη της πιο έγκυρης και φημισμένης λίστας που καταρτίζει το "Lloyd's List". Η μόνη χώρα που εμφανίζεται να έχει μεγαλύτερη ναυτιλιακή ισχύ την Κίνα είναι, σύμφωνα με το "Lloyd' s List" η Ελλάδα: από τη χώρα του Δράκου προέρχεται το 12% της λίστας των πιο ισχυρών ανθρώπων της ναυτιλίας, ενώ από την Ελλάδα το 14% (15 εκπρόσωποι). Στην τρίτη θέση βρίσκεται η Βρετανία (10%) και ακολουθούν Νορβηγία (8%), Ηνωμένες Πολιτείες (7%), Κορέα (6%) και Γερμανία (5%). Ενδιαφέρον παρουσιάζει το γεγονός ότι η επιρροή της Κίνας εμφανίζεται ελαφρά μειωμένη σε σχέση με τη λίστα του 2017, εξέλιξη που αποδίδεται στις αναταράξεις που προκάλεσε ο σινοαμερικανικός εμπορικός πόλεμος. Αντίθετα, οι Έλληνες εμφανίζονται να διευρύνουν την επιρροή τους και να ηγούνται του κλάδου, ο οποίος διέρχεται μια κρίσιμη μεταβατική περίοδο, τόσο εξαιτίας των νέων περιβαλλοντικών ρυθμίσεων (διαχείριση θαλάσσιου έρματος, νέα αποθειωμένα καύσιμα ΙΜΟ 2020, στόχοι για δραστική μείωση των εκπομπών CO2 το 2050) όσο και εξαιτίας του ελληνικού επιχειρηματικού δαιμονίου, που καταφέρνει να βρίσκεται μπροστά από τις εξελίξεις και να μετατρέπει ακόμα και κρίση σε ευκαιρία.
"Greek list"
Σύμφωνα με το "Lloyd's List", οι Έλληνες εφοπλιστές παραμένουν η μεγαλύτερη δύναμη στην παγκόσμια ναυτιλιακή βιομηχανία και συνεχίζουν να "διδάσκουν" πως μπορεί να είναι κανείς κερδισμένος ακόμα και στον καθοδικό κύκλο της αγοράς, αναφέρει χαρακτηριστικά η λίστα που αποτελεί διεθνές σημείο αναφοράς για τον κλάδο. Σε ό,τι αφορά τις ελληνικές παρουσίες, ιδιαίτερη μνεία γίνεται στις κινήσεις κυριαρχίας στη νέα αγορά του LNG που γίνονται από τους εφοπλιστές Γιάννη Αγγελικούση, Γιώργο Προκοπίου και Παναγιώτη Λιβανό, στη ραγδαία αναπτυσσόμενη Star Bulk, της οποίας ηγείται ο Πέτρος Παππάς, αλλά και στην Capital Group με τις ισχυρές μερισματικές αποδόσεις του Ευ. Μαρινάκη. Επίσης, η λίστα σημειώνει την τεχνογνωσία που συνεχίζουν να επιδεικνύουν ως επικεφαλής ορισμένων από τις μεγαλύτερες εισηγμένες ναυτιλιακές οι Αγγελική Φράγκου και Γιώργος Οικονόμου. Σύμφωνα με στοιχεία που επεξεργάστηκε για λογαριασμό του "Κ" η VesselsValue, οι 16 Έλληνες της λίστας διαθέτουν στόλο 1.058 πλοίων όλων των τύπων (φορτηγά ξηρού, τάνκερ, δεξαμενόπλοια υγροποιημένου αερίου, πλοία γεωτρύπανα, φορτηγά containerships) συνολικής αξίας 38,187 δισ. δολαρίων.
Οι Έλληνες του "Lloyd' s List"
| | | | |
| --- | --- | --- | --- |
| Εφοπλιστής | Κατάταξη 2018 | Κατάταξη 2017 | Κατάταξη 2016 |
| Αγγελικούσης | 6 | 8 | 7 |
| Προκοπίου | 12 | 15 | 12 |
| Φράγκου | 22 | 26 | 19 |
| Παππάς | 24 | 38 | 35 |
| Οικονόμου | 25 | 27 | 20 |
| Λιβανός | 26 | 28 | 23 |
| Θ. Βενιάμης | 43 | 57 | 53 |
| Κωνσταντακόπουλος | 51 | 54 | 50 |
| Μαρινάκης | 59 | 66 | 61 |
| Παπαγιαννόπουλος | 74 | – | – |
| Τσάκος | 77 | 46 | 42 |
| Φαφαλιός | 78 | – | – |
| Λογοθέτης | 80 | – | – |
| Λασκαρίδης | 95 | 95 | 101 |
| Θεοδοσίου | 96 | 96 | – |
Γιάννης Αγγελικούσης, Angelicoussis Shipping Group 
Πρώτος Έλληνας και έκτος στη διεθνή κατάταξη, ο Γιάννης Αγγελικούσης ανέβηκε φέτος δύο θέσεις στην κατάταξη. Παραδοσιακός στην προσέγγισή του για τον τρόπο με τον οποίο διοικείται μια ναυτιλιακή, ο μεγαλύτερος ιδιώτης εφοπλιστής παραμένει, όπως αναφέρει το "Lloyd's List" ανανεωμένος, όπως δείχνουν τόσο τα νέα γραφεία της εταιρείας στην Αθήνα, όσο και οι επενδύσεις του, με ένα βιβλίο παραγγελιών 20 νεότευκτων στους τρεις βασικούς κλάδους όπου δραστηριοποιείται, το ξηρό φορτίο, τα δεξαμενόπλοια μεταφοράς πετρελαίου και το LNG. Σύμφωνα με τα στοιχεία της VesselsValue για το "Κ", ο στόλος του 70χρονου εφοπλιστή αυξήθηκε κατά δύο πλοία, από τα 129 στα 131, και η αξία του, από τα 8,02 δισ. δολάρια, ανέβηκε στα 8,391 δισ. δολάρια. Πρόσφατα, μάλιστα, και η κόρη του εφοπλιστή, Μαρία Αγγελικούση, χρησιμοποίησε το Παγκόσμιο Οικονομικό Φόρουμ στο Νταβός της Ελβετίας για να εξηγήσει τους λόγους που θεωρεί επιτυχή την επιλογή να μείνει η ναυτιλιακή εκτός των κεφαλαιαγορών. "Εφόσον δεν έχουμε ανάγκη για επιπλέον κεφάλαια, η κοινή μας άποψη είναι ότι η καλύτερη επιλογή για εμάς είναι να παραμείνουμε ιδιωτική εταιρεία", δήλωσε.
Γιώργος Προκοπίου, Dynacom, Dynagas
Δεύτερος Έλληνας και 12ος στη διεθνή κατάταξη, ο Γιώργος Προκοπίου ανέβηκε φέτος τρεις θέσεις. Αναδείχθηκε και παραμένει ένας από τους ισχυρότερους εφοπλιστές δεξαμενόπλοιων και, μέσω της εταιρείας του, Dynacom, παραμένει ο μεγαλύτερος ιδιοκτήτης τάνκερ Suezmax στον κόσμο. Το τελευταίο διάστημα αποκτά όλο και πιο διευρυμένη παρουσία στα δεξαμενόπλοια μεταφοράς υγροποιημένου φυσικού αερίου LNG. Το 2018, με βάση τα στοιχεία της VesselsValue, ο στόλος του έφτανε τα 118 πλοία  (τάνκερ, φορτηγά, containerships και δεξαμενόπλοια LNG), αξίας 5,442 δισ. δολαρίων. Πέρυσι ο στόλος του ήταν μεγαλύτερος κατά 5 πλοία.
Αγγελική Φράγκου, Navios
Τρίτη Ελληνίδα και 22η στη διεθνή κατάταξη, η Αγγελική Φράγκου ανέβηκε φέτος 4 θέσεις. Η επικεφαλής μιας ναυτιλιακής αυτοκρατορίας που αποτελείται από 4 εισηγμένες εταιρείες, με τις κινήσεις που έκανε πρόσφατα στις αγορές του ξηρού φορτίου και στα containerships, έδειξε ακόμα μία φορά τη σημασία που έχει η επιλογή του σωστού τάιμινγκ για τις μεγάλες επιχειρηματικές αποφάσεις. Η ίδια διαχειρίζεται ένα μεγάλο χαρτοφυλάκιο από πάγια που περιλαμβάνουν λιμάνια, κέντρα logistics και ακτοπλοϊκές δραστηριότητες στη Λ. Αμερική. Ο στόλος της το 2018, σύμφωνα με τη VesselsValue, έφτανε τα 158 πλοία  (ξηρό, τάνκερ, φορτηγά μεταφοράς εμπορευματοκιβωτίων), αξίας 2,892 δισ. δολαρίων, και αυξήθηκε κατά 14 πλοία σε σχέση με το 2017.
Πέτρος Παππάς, Star Bulk
Τέταρτος Έλληνας και 24ος στη διεθνή λίστα, ο Πέτρος Παππάς,  διευθύνων σύμβουλος της Star Bulk, είναι από τους ανθρώπους της ναυτιλίας που πρωτοστατούν στη συμμόρφωση στους νέους κανόνες για τα μειωμένης περιεκτικότητας σε θείο ναυτιλιακά καύσιμα. Η εταιρεία του επένδυσε σημαντικά κεφάλαια για την εγκατάσταση scrubbers στα πλοία του στόλου. Σύμφωνα με τη VesselsValue, η αξία των 119 φορτηγών και τάνκερ ανέρχεται σε 2,345 δισ. δολάρια.
Γιώργος Οικονόμου, TMS, DryShips
Στην 5η θέση της ελληνικής και στην 25η θέση της διεθνούς λίστας, ο Γ. Οικονόμου ανέβηκε το 2018 δύο θέσεις, εξέλιξη που αποτυπώνει την ανοδική πορεία των επιχειρήσεών του. Μεταξύ των κινήσεων του εφοπλιστή, που στην πορεία του αποδείχθηκε εξαιρετικά ανθεκτικός απέναντι στις αντιξοότητες, ξεχώρισε η συμφωνία συγχώνευσης ύψους 2,7 δισ. δολαρίων για τα πλοία- γεωτρύπανα αλλά και οι τοποθετήσεις στην αγορά του LNG. Ωστόσο, ο ίδιος παραμένει από τους ισχυρότερους παίκτες στα φορτηγά ξηρού φορτίου. Ο στόλος του το 2018, σύμφωνα με τη VesselsValue, έφτανε τα 128 πλοία, με αξία 5,899 δισ. (από 146 πλοία το 2017).
Παναγιώτης Λιβανός, GasLog
Ο 6ος εφοπλιστής της ελληνικής λίστας και 26ος της διεθνούς είναι ο Παναγιώτης Λιβανός, που εξασφάλισε με τις έγκαιρες επενδύσεις και τοποθετήσεις ηγετική θέση για την GasLog στην ανερχόμενη αγορά των δεξαμενόπλοιων LNG. Ο στόλος των 28 πλοίων που διαχειρίζεται, εκτός από τα τάνκερ LNG, περιλαμβάνει και φορτηγά ξηρού φορτίου, συνολικής αξίας 3,233 δισ. δολαρίων (από αξία 3,005 δισ. δολάρια το 2017). Η GasLog πέτυχε κέρδη-ρεκόρ στο τρίτο τρίμηνο του έτους, ωστόσο ο ίδιος ο κ. Λιβανός προειδοποιεί ότι χρειάζεται μια πιο μετρημένη αύξηση της δυναμικότητας του στόλου των πλοίων LNG με βάση τα δεδομένα της αγοράς.
Θεόδωρος Βενιάμης, Ένωση Ελλήνων Εφοπλιστών, Golden Union
Ο πρόεδρος της μεγαλύτερης εθνικής εφοπλιστικής ένωσης, της Ένωσης Ελλήνων Εφοπλιστών, Θ. Βενιάμης ανέβηκε 14 θέσεις στη φετινή λίστα (43η θέση). Χαρακτηρίζεται από το Lloyd's List ως αποτελεσματικός εκπρόσωπος του κλάδου, με αυξανόμενη επιρροή καθώς η βιομηχανία επιχειρεί να προωθήσει μια πιο ρεαλιστική προσέγγιση σε σχέση με την εφαρμογή των νέων περιβαλλοντικών κανονισμών του ΙΜΟ. Η εταιρεία του διαχειρίζεται 43 φορτηγά πλοία μεταφοράς ξηρού φορτίου αξίας 1 δισ. δολάρια.
Κωστής Κωνσταντακόπουλος, Costamare
Στην 51η θέση της λίστας βρίσκεται ο μεγαλύτερος Έλληνας εφοπλιστής που δραστηριοποιείται στα φορτηγά πλοία μεταφοράς εμπορευματοκιβωτίων, ο Κωστής Κωνστατακόπουλος. Ο στόλος της εταιρείας του, σύμφωνα με τη VesselsValue, ανέργεται σε 2,598 δισ. δολάρια (77 πλοία το 2018, έναντι 68 το 2017).
Ευάγγελος Μαρινάκης, Capital Group
Με φόντο το γήπεδο Καραϊσκάκη και τους οπαδούς του Ολυμπιακού, η φωτογραφία του Β. Μαρινάκη φιγουράρει στην 59η θέση του "Lloyd's List", 7 θέσεις πιο πάνω από πέρυσι. Μεταξύ των κινήσεων του εφοπλιστή που κέντρισαν το ενδιαφέρον της αγοράς ήταν η δυναμική είσοδος στην αγορά του LNG με ένα βιβλίο παραγγελιών 10 δεξαμενοπλοίων αξίας 2 δισ. δολαρίων, η συγχώνευση αξίας 1,65 δισ. δολαρίων της Capital Product Partners με την Diamond S, συμφερόντων του αμερικανού υπουργού Εμπορίου Wilbur Ross, αλλά και η έμφαση της Capital στα υπερδεξαμενόπλοια VLCC. Η αξία του στόλου της Capital υπολογίζεται από τη VesselsValue στα 2,142 δισ. δολάρια.
Οι άλλοι Έλληνες της λίστας
Στην 74η θέση βρίσκεται ο πρόεδρος της μεγαλύτερης διεθνούς ναυτιλιακής ένωσης, BIMCO Α., Παπαγιαννόπουλος, ενώ στην 77η θέση βρίσκεται ο Νικόλας Τσάκος (ΤΕΝ). Η ελληνική λίστα συμπληρώνεται από τους Δ. Φαφαλιό (78η θέση), Γ. Λογοθέτη (80ή θέση) Π. Λασκαρίδη (95η θέση) και την πρόεδρο της διεθνούς ενώσεως γυναικών της ναυτιλίας Wista International, Δέσποινα Θεοδοσίου (96η θέση).
9. 
Mehmetçik'in yüküne "Derman" olacak
Mersin'de prototipi yapılan ve yüzde 70'i yerli üretim olan 8 çeker zırhlı askeri lojistik destek aracı "Derman", Türk Silahlı Kuvvetlerine (TSK) hizmet vermeye hazırlanıyor.
1 / 22
Tarsus ilçesindeki Koluman Otomotiv Endüstri AŞ'nin Ar-Ge biriminde 2016'da çalışmalarına başlanan "Derman"ın, mühendislerin yaklaşık 2 yıllık çalışmalarının ardından prototipi üretildi.
2 / 22
Balistik zırh koruma özelliğine sahip 8 çeker araçta, 16 ileri tam otomatik şanzıman ve 517 beygir güç üretebilen motor yer alıyor. "Derman", TSK'nin ihtiyaçlarını karşılayacak şekilde, yüzde 60 dik eğim ve yüzde 30 yan eğim gibi en zor arazi koşullarında hizmet verebiliyor.
3 / 22
Zırhlı araçların, tankların ve mühimmatların harekat bölgesine taşınması, kumanda merkezleri ve benzeri yapıların istenen yerlere götürülmesi ile zarar görmüş araçların kurtarılması amacıyla üretilen "Derman"ın, Mehmetçik'in yükünü hafifletmesi planlanıyor.
4 / 22
Prototipin ardından üretilmeye başlanan ikinci aracın da bu sene içerisinde tamamlanması hedefleniyor.
"TSK'nın ihtiyaçlarına cevap verecek"
5 / 22
Şirketin Yönetim Kurulu Başkanı Kaan Saltık, AA muhabirine yaptığı açıklamada, "Derman"ın üzerinde 2016'den beri çalıştıklarını söyledi. TSK'nin 8 çeker taktik lojistik destek aracına ihtiyaç duyması üzerine "Derman"ı üretmek için yola çıktıklarını anlatan Saltık, "Biz zaten savunma sanayisine yabancı bir firma değiliz. Geçtiğimiz 20 yılda TSK'ya 10 bine yakın 'Unimog' aracın teslimatını gerçekleştirdik." diye konuştu.
6 / 22
Saltık, "Derman" fikrinin ortaya çıkışına ilişkin, "Artık herhangi bir izne, yabancı ülkelerin onayına tabi olmadan bir araç geliştirelim, herhangi bir kısıtlamaya tabi olmaksızın bir aracımız olsun istedik. Fikir buradan çıktı." ifadesini kullandı. Ar-Ge merkezlerinde 40'a yakın mühendisle çalıştıklarını ifade eden Saltık, şöyle konuştu:
7 / 22
"Kendimize danışman olarak hem Almanya'dan hem İngiltere'den konuya çok hakim uzmanların da desteğini aldık. 'Derman' 2 yıllık çalışma neticesinde ortaya çıktı, gururluyuz. İlk prototipimiz. İkinci aracımızın da kabinine başladık, inşallah onu da önümüzdeki aylar içerisinde tamamlayacağız. TSK'nın ihtiyaçlarına cevap vermek, onlara hak ettikleri, operasyonlarda yüzlerini karartmayacak, en zor arazi koşullarında rahatlıkla hizmet verebilecek bir araç. Bu araçta ağırlıklı olarak lojistik destek hizmetleri düşünüldü. Zırhlı araçların, tankların harekat bölgesine taşınması, mühimmat, kumanda merkezleri, hastane ve benzeri donanımın taşınması. Bunların dışında sahada, mayına basmış, yol kenarı bombaları tarafından tahrip görmüş araçların kurtarılması… 'Öyle bir araç yapalım ki bu hizmetleri yapsın ve modüler olsun' dedik."
NATO'ya da "Derman" olacak
8 / 22
Saltık, "Derman"ın teknik özelliklerine ilişkin şu bilgileri verdi:
9 / 22
"Zırhta, NATO standartlarında 'Level 2' dediğimiz zırha haiz bir araç yaptık. Bu aracın modüler olarak zırh gücü arttırılabiliyor. 'Level 3' ve hatta 'Level 4'e taşımak için çalışmalarımız var. Aynı zamanda mayın koruma aksesuarını da koyma şansımız olacak. Bu aracı sadece TSK'ya değil aynı zamanda diğer NATO ordularına sunmayı da arzu ediyoruz. Bu yüzden aracın sertifikasyonunu yaptıracağız. Önümüzdeki günlerde araç, İngiltere'ye gidecek ve yol testleri ile NATO'nun bütün testlerine tabi tutulacak ve sertifikalandırılacak. Bu sertifikasyon sürecini tamamladıktan sonra tüm NATO ordularına teklif edebilecek bir aracımız olacak. Biz aracımıza güveniyoruz, inşallah başarılı olacağına inanıyoruz."
10 / 22
Aracın ismini "Derman" koymalarının sebebini, Saltık, "(Dertlere derman olsun) diye bu ismi koyduk. Muharebe sahalarında, Mehmetçik'imizin sıkıntılarına derman olur belki diye düşünerek isim çıktı ortaya." şeklinde anlattı.
"İnşallah 'Derman' adı gibi çözüm olur

"
11 / 22
Saltık, "Derman"ın taşınmasının kolay olduğunu vurgulayarak, "Aracı operasyon maksadına uygun olarak dizayn edebileceğiz. 'Derman'da seri üretime geçildiğinde, üst yapısıyla birlikte yüzde 70 yerlilik oranına ulacağız. Araca 30 tonluk bir yük yüklenebiliyor, arkasına römork ilave edildiğinde 70 tonluk Altay tankını taşıyabilecek kapasiteye ulaşıyor. İnşallah 'Derman' adı gibi çözüm olur ve ordumuzun her türlü zor vazifesinde biraz olsun yardımcı olur." şeklinde konuştu.
12 / 22
Seri üretim aşaması için hazır olduklarını vurgulayan Saltık, Savunma Sanayi Başkanlığı ile yapılacak sözleşmeyle bunun gerçekleşeceğini sözlerine ekledi.
"Yerlilik oranını arttırmak en büyük hedefimiz"
13 / 22
Şirketin askeri projeler birimi Ar-Ge mühendisi Alperen Işık da "Derman"ın üretim aşaması, teknik özellikleri ve kullanım alanlarına ilişkin bilgi verdi.
14 / 22
Aracı 8 çeker ve 517 beygir gücüne sahip olacak şekilde tasarladıklarını anlatan Işık, şöyle konuştu:
15 / 22
"Tam otomatik 16 ileri şanzımana sahip aracımız yüzde 60 dik eğim, yüzde 30 yan eğim gibi askeri şartlarda çalışabilmektedir. Derman şu anda kendi ağırlığıyla birlikte 48 ton yük taşıyabilmektedir. İlerleyen aşamalarda, gereksinime göre tank taşıyıcı, kurtarıcı, konteyner taşıyıcı araç olarak görev alabilecek özelliklerdedir. Balistik zırh koruma özelliğine sahip araç, bunu ilave özelliklerler seviyesini arttırabiliriz. Şu anda prototip üretimi tamamlandı, yurt dışında bazı doğrulama testlerine göndereceğiz."
16 / 22
Aracın yerlilik oranını arttırmak adına çalışamalarını sürdüreceklerini aktaran Işık, "Yerlilik oranını arttırmak en büyük hedefimiz. Üretecek olduğumuz askeri araçların üretim adetleri TSK'nın ihtiyacını karşılayacak şekilde ayarlanabilecektir. Esnek bir üretim kapasitesine sahibiz." ifadesini kullandı.
17 / 22
19 / 22
21 / 22
22 / 22
Why we are nowhere near winning it.
January 3, 2019
Michael Ledeen is a Shillman Journalism Fellow at the Freedom Center and Freedom Scholar at the Foundation for Defense of Democracies.
"The war is on," General Mike Flynn wrote three years ago.  And he went on to describe it in our best-selling book The Field of Fight.
We face a working coalition that extends from North Korea and China to Russia, Iran, Syria, Cuba, Bolivia, Venezuela and Nicaragua.  We are under attack, not only from nation-states directly, but also from al Qaeda, Hezbollah, ISIS, and countless other terror groups.
It's a world war, and the enemy alliance is composed of both radical Islamist groups and nations—above all, Iran and its proxies–and radical secular tyrannies, like Putin's.  While we have defeated them every time we fought them on an actual battlefield, today we are nowhere near winning the real world war.  Our enemies are advancing in the Middle East and North Africa, and flooding our hemisphere with terrorists, even in our own homeland.
We have to win this global conflict, and there are several ways to do it.  Above all, we must launch a vigorous political campaign against their anti-democratic ideologies.  Far too many American intellectuals and politicians say we lack "standing" for such a campaign.  They are wrong, as they were similarly wrong during the Cold War.  Reagan was repeatedly criticized for pointing out the failure of Soviet Communism, but we now know from the dissidents that overthrew it that Reagan's words were important and inspirational.
Ours is the most durable and most successful revolution in the modern era, and we should say so. 
Our enemies, typically, are failed or failing states (Iran, Turkey) or proxies thereof.  Political warfare can be very effective, as the case of the Soviet Empire clearly demonstrates.
Yes, I'm talking about promoting regime change.  It's not easy, not popular, and it's altogether likely to fail, whether it comes about nonviolently or as the result of armed action.  Most of the time, revolutions fail (ours is a rare exception), from the French in the 18th century to the Egyptian "spring" that brought the Muslim Brotherhood to power.  Failed revolutions more often than not lead to a restoration of the original tyranny, or (think Russia) something even worse.  We don't want that.
Nonetheless, our enemies are hell-bent on our defeat and domination, and they mean to impose their malevolent world-view on us.  We should take the war to them—the whole enemy alliance—and the most effective way to do that is to threaten the survival of our enemies' regimes and the leaders of the radical Islamist groups and movements.
As General Flynn said:
We can't win this war by treating Radical Islamic terrorism as a handful of crazies…any more than we can win the global war solely with military forces.  The political and theological underpinnings of their immoral actions have to be demolished…
Some foreign leaders recognize this, notably Egyptian President Abdel Fattah al-Sisi, who has called upon his country's Muslim leaders to carry out a revolution of Islamic doctrine.  True, Sisi is not a liberal democrat, but he is fighting against the radical Islamists of the Muslim Brotherhood, who are both tyrannical and enemies of the United States.
Our political campaign against the enemy alliance is urgently needed.  Thus far, we don't have one.  It's long past time we took this world war into enemy headquarters.  The best place to start is Iran, where an open rebellion against the regime has been raging for a year, and seemingly grows by the day.  We should be openly and vigorously supporting those millions of anti-regime demonstrators.  If we could bring down the Soviet Empire by supporting the relatively small number of dissidents, the Islamic Republic, where a majority of Iranians detest the regime, should be significantly easier.
As for ISIS and al Qaeda, we should use both political and military means.  ISIS has lost most of its "caliphate," and our leaders should reiterate this theme on a daily basis, via our radio and television broadcasts to their would-be followers, at the same time we decimate their forces.
Let's close with General Flynn:
We are fighting an enemy that wants to win, legitimately believes it is winning, and is bringing the war to our homeland.  We need a winning strategy.
Faster, please.
11.
The clampdown on free speech intensifies

.

January 3, 2019
It started out with an isolated case here and there. In 2005, Oriana Fallaci was put on trial in Italy for her anti-Islam book The Force of Reason. In 2010 and again in 2011, politician Geert Wilders was tried in the Netherlands for publicly criticizing Islam. In 2011, the Danish Lars Hedegaard was found guilty by a Danish court of hate speech for having, in the privacy of his own home, made reference to the frequency of incest rape in Muslim communities. (The verdict was later reversed by the Danish Supreme Court.) Also in 2011, Elisabeth Sabaditsch-Wolff was tried and fined in Austria for having stated, truthfully, that the Prophet Muhammed was a pedophile. The verdict was upheld by two higher Austrian courts and, this year, by the European Court of Human Rights (ECHR).
In the years since those notorious prosecutions were initiated, the net has spread ever wider, and such cases have become routine aspects of Western European life. In 2017 alone, about 77 people, most of them "middle aged and elderly ladies," were convicted in Sweden of "inciting hate." Also in 2017, two Norwegian parliamentarians, one of them belonging to the Conservative Party and the other to the Progress Party (which gained power by promising to fight such things) introduced a website at which citizens can, with a couple of keystrokes, report "hate speech" to the police. In Britain, too, members of the public are being urged to report "offensive or insulting comments" to the police, and increasing numbers of otherwise law-abiding British subjects are being imprisoned for, as Reason's Brendan O'Neill put it, "making racist comments or just cracking tasteless jokes on Twitter."
You might deduce from all this that Western European governments are already doing a bang-up job of suppressing freedom of speech. But the United Nations doesn't seem to think so. At a December 6 meeting in Geneva of the UN's Committee on the Elimination of Racial Discrimination, Keiko Ko, the committee's Rapporteur for Norway, charged that the Norwegian government had not yet done enough to "prevent hate speech" directed at refugees and migrants, to ban so-called "racist organizations," and to prosecute persons guilty of "racism, racial discrimination and xenophobia." In response, a Norwegian official attending the meeting assured Ko of Norway's determination to punish "hate speech" and to develop new ways for the police to "engage those spreading hatred." Another Norwegian delegate affirmed that "[t]he prosecution of hate crimes, including hate utterances, was a priority in Norway."
Members of the committee, however, complained that Norway's sentencing for such crimes was too lax. One offender, it was noted, spent only 16 days behind bars; another was given a suspended sentenced and charged a fine. The committee was especially concerned to know whether Norwegian courts were doing enough to address "high-profile cases of hate speech." (It's important, you see, to go after big fish – people like Fallaci and Wilders – because the more damage you can do to them, the more you can scare other potential purveyors of "hate speech" into silence.) Yet another concern was that the Norwegian government's war on "hate speech" is being waged less vigorously in some parts of the country than in others. While the Oslo police are apparently doing a good job of tracking down, arresting, and charging perpetrators within their jurisdiction, cops elsewhere – notably in Norway's second-largest city, Bergen – are achieving less impressive results.
In a December 28 article, the Communist newspaper Klassekampen quoted Grunde Almeland, a a member of the Norwegian Parliament, as calling for tougher "hate speech" laws. Among other things, Almeland said that "hate crime groups" of the sort that already exist in Oslo should be established around the country. He also found the disparity in enforcement between Oslo and Bergen worrying. "You should be able to feel equally safe, whether you are trans, gay, or Muslim in Oslo and in Bergen," he said.
Needless to say, none of this mischief on the part of governments and of international organizations like the UN is really about the harassment of gays or transsexuals. Yes, discussions of "hate speech" routinely contain pro forma references to homophobia, anti-Semitism, misogyny, and "ableism." But there can be no doubt as to why, at this point in European history, supposedly free countries are cracking down with increasing ruthlessness on freedom of speech. The show trials of such prominent Islam critics as Fallaci and Wilders make it obvious what this is all about.
One recent article issued by the news agency NTB actually admitted as much. While the Equality and Discrimination Ombudsman (LDO), the official Norwegian agency tasked with fighting bigotry, does handle cases of "hate speech" against Jews, gypsies, and Samis, the LDO, reported NTB, "is especially concerned about skepticism and hatred toward Muslims." And of course, as the cases of Hedegaard and Sabaditsch-Wolff demonstrate, "hatred toward Muslims" in Western Europe today includes any criticism whatsoever of Islamic ideology, law, or culture, even when the object of that criticism is something – such as forced marriage or incest rape – that would otherwise be considered anathema by Western values and illegal under Western law.
Indeed, while publicly criticizing Muslim child marriage may well land you in prison nowadays in many Western European countries, actually practicing child marriage is now permissible in at least one of those countries – namely, Germany, where, in December, the Federal Supreme Court ruled that any such union, if entered into in a nation where sharia law applies, should be considered legitimate when the happy pair relocates to Berlin or Hamburg. Not very many years ago, such a morally backwards state of affairs – child marriages O.K., criticizing them a crime – would have been unthinkable. Now it's the law in Germany and will probably soon be the law elsewhere in Western Europe.
In the same way, before too long, Britain's neighbors will likely have copied its cowardly visa policies, whereby civilized critics of Islam (such as Robert Spencer) and Christians like Asia Bibi (who risks being murdered in her native Pakistan) are explicitly banned while promoters of ISIS, defenders of the Salman Rushdie fatwa, and imams who preach the slaughter of apostates are routinely admitted.
The direction in which these matters are developing is clear as day, and the speed with which things are going from bad to worse is unsettling. As we enter 2019, let us hope that in this new year the popular resistance to all this illiberal establishment knavery – a resistance represented by brave men and woman like Wilders and Anne-Marie Waters, by the Tommy Robinson protesters in Britain and by many, if not all, of the gilets jaunes in France – finally comes into its own. Because if it doesn't, it will soon be too late to recover Western European liberty.
-/-